Affiliate Interviews: Håkan Klingén of NicerOdds.co.uk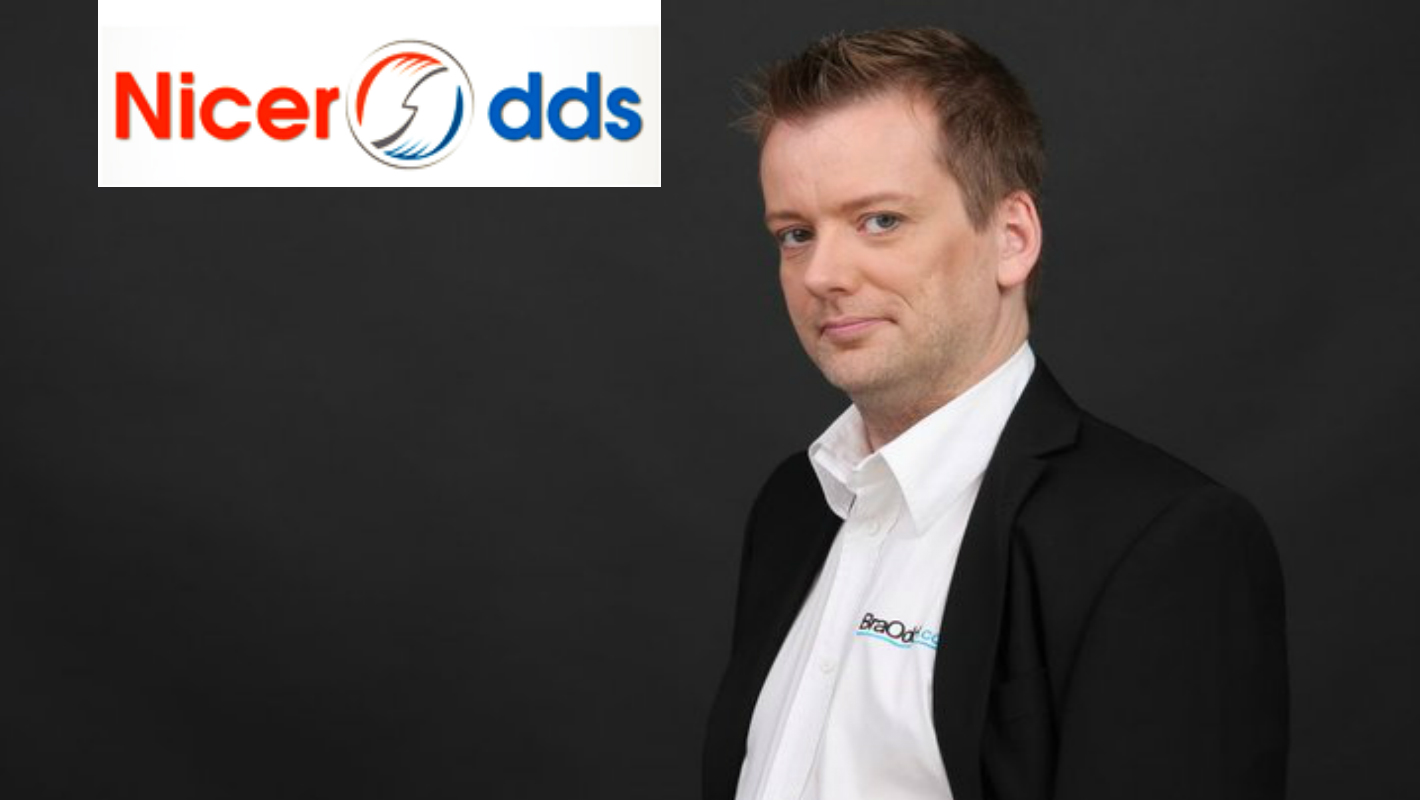 In this new Affiliate Interview you can get to know a true veteran of the industry.
Name: Håkan Klingén
Age: 48
Hometown: Stockholm
Living in: Sweden
Profession/Job title: Everything at NicerOdds.co.uk
GAV: Hello Hakan, tell us a bit about yourself, we would like to get know the real Hakan, the main person behind Nicerodds.co.uk. What was the main idea of developing this great odds comparison website?
Håkan: I was a professional bettor for many years and needed a tool for odds comparisons. At that time no odds comparison site was good at outright odds or novelty bets odds, so that is my focus.
GAV: We know that you're active in the industry since the late 1980's! What were the bumps on your road when you got started and how did you overcome them?
Håkan: Well, I started to place bets at different bookmakers in the 80's, but you got higher and higher odds for every year… If we talk about my business, I had worked with outsourcing since the 80's and today it is much easier for you to focus on what you do best and find freelancers to help you with the other things, even if it is small things.
GAV: We have surfed your site and found some high quality content. Are you writing it by yourself or you have a team of people writing for you?
Håkan: Thank you. I have NicerOdds.co.uk in 29 languages and have one freelancer for every language version and some extra for the English one – let's say one for every sport.
GAV: How do you keep the content always fresh and devoid of clutter when a lot of fluff and nonsense appear on the Internet on a daily basis?
Håkan: Take help with what you don't have time to do.
GAV: We are sure that you receive daily messages from Affiliate Managers showcasing their products. You of course select them by the brands they work with; but what are your thoughts on how Affiliate Manager-Affiliate relationships should be built?
Håkan: Well, of course it is more fun to answer messages from people I had met. After seven years of affiliate conferences some people has changed company sometimes. What was the question again?…
GAV: How do you see the future of the online betting industry? For instance, will it become a truly global phenomenon in the near future?
Håkan: Yes, some politicians think that if you turn off the crane people stop being thirsty, but we all know that that's not true.
GAV: How was the affiliate industry when you first got started? Fill us in a bit!
Håkan: I started as an affiliate 1999 and started to focus on iGaming 2003. I think it was in 2007 I first had some contact with an affiliate manager (before that there was most self service by the web for affiliates) and 2009 I started to visit conferences.
GAV: Can you name one change that you want to see in the sports betting / online casino affiliate ecosystem?
Håkan: I am looking forward to even more fun odds on novelty bets.
GAV: What advise you would like to offer to the new affiliates who are looking to venture into this great industry?
Håkan: Focus on what you do best. After 14 years with the same site I still only have 1 site (but in 29 langauge versions). I still have focus on odds, because that is what I know best.
GAV: What is your opinion about Binary Options / Trading ?
Håkan: No one..
GAV: How about the BitCoin?
Håkan: I think peer-to-peer is the future. That doesn't mean BitCoin will be the winner. Google was not the first search engine…
GAV: Do you attend any iGaming or affiliate conferences? If so, which one is your favorite and what is your most fun experience?
Håkan: I visit Amsterdam every year. I am looking forward to meet everyone there.
GAV: How do you rate the chances of Eastern Europe becoming potential gaming hot-spot of the future? Where do you think the region must improve upon?
Håkan: Sorry. I live up in cold Sweden and have no idea…
GAV: Alright, here comes the fun part…., where would you like to travel in Eastern Europe, some part of the region maybe that you haven't visited yet and favorite destination around the world.
Håkan: I had never been to Budapest. I am sorry I can't visit the conference in Budapest this year, but hopefully next year…
GAV: Where you wouldn't want to travel in Eastern Europe?
Håkan: Haha. I think you should focus on what you do – and don't on what you don't do.
GAV: What is your opinion about gamblingaffiliatevoice.com?
Håkan: I work alone from my home so it is very interesting to read about other affiliates and other things on your site.
GAV: Thanks for the interview Håkan, it was a real pleasure. We wish you all the best and enjoy the summer!
If you would like to suggest subjects for future affiliate interviews, be sure to send your suggestions to: george@gamblingaffiliatevoice.com
Digital Marketing Mixer to be hosted for second iteration of FREE business networking on 30th June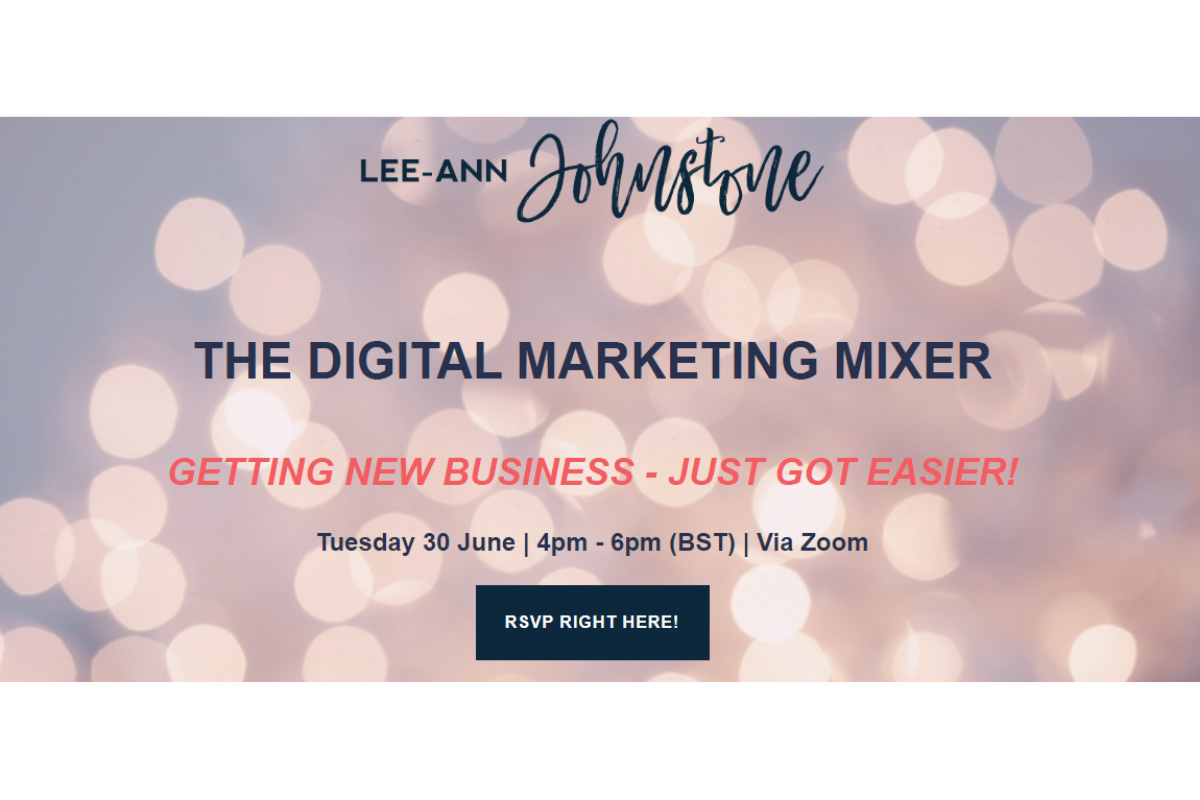 Last month saw the launch of the first Digital Marketing Mixer, a FREE business networking event created by Lee-Ann Johnstone which hosted over 150+ iGaming and Affiliate Marketing professionals in attendance.
The event which received outstanding delegate reviews, will be hosted again on Monday 30th June between 4-6pm (BST) via Zoom. The aim of the speed networking event is to bring together affiliates and digital marketers, technology providers , agencies, experts and marketing service providers together to promote their services virtually.
With limits on travel and attendance at physical events still in play opportunities to network for new business have been limited. That combined with increased remote working has had a natural impact on business development slowing in the short term.
The Digital Marketing Mixer has been created as an open platform for professional social networking to take place in a structured but relaxed virtual atmosphere. The event has been created to support new business and continued lead generation for all businesses operating in the Affiliate industry.
Lee-Ann Johnstone, the event host commented: "The Digital Marketing Mixer is a key event for digital and affiliate marketing businesses to get better connected during this uncertain time. The objective is simple, bring people together to talk, to collaborate and ensure new business and service opportunities continue to thrive. I've created this FREE networking event for EVERYONE to benefit from in the affiliate industry to help get new business deals done."
The mixer remains 100% FREE for delegates to attend and is open to any vertical. Once again the event is held in collaboration with founding collaborators GPWA.org, iBet Directory, and AffiliateINSIDER collaborating to deliver this event.
"The toughest part of the conference experience to replicate online was always going to be those oh-so-important conversations in the bar. I was delighted to find myself in just such conversations at the Digital Marketing Mixer – top marks! "  said Sue Dawson from bestnewbingosites.co.uk who attended last month's inaugural event. 
The Digital Marketing Mixer will offer a host of  fun networking games, speed selling challenges and enable delegates to enjoy discussing the latest industry trends whilst providing a platform to market their goods and services. The focus of this event remains on getting digital and affiliate marketing professionals quickly connected, getting new deals – done!
Lloyd Richman, founder of iBet Directory commented: "The Digital Marketing Mixer Party is a great concept and offers all delegates the option to contribute unlike other webinars and conferences. It had a good mixture of natural event speakers, experienced iGaming professionals and new people to the industry. A great event which was highly successful."
If you are an agency, affiliate, consultant, operator, digital marketer, payment provider or saas product owner, everyone working with or in the affiliate industry is welcome to attend.
RSVP FOR FREE and join the Digital Marketing Mixer – HERE
Mr Gamble is the fast growing iGaming affiliate taking the world by storm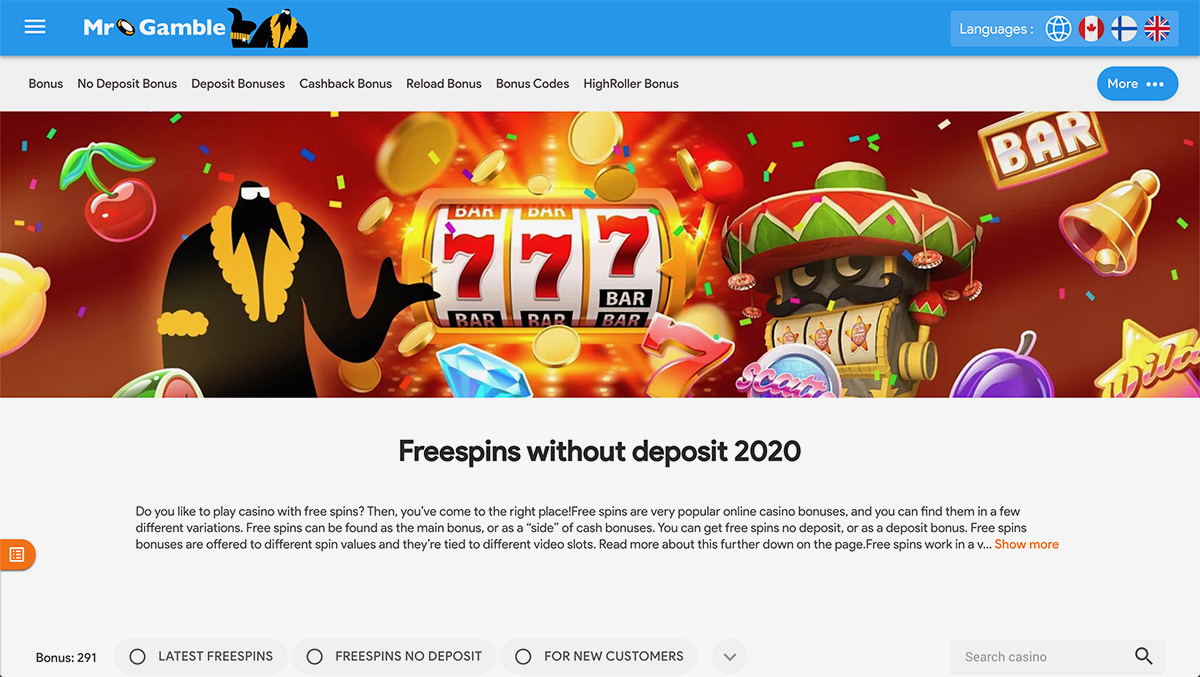 Player-friendly approach to casino comparisons sees audience grow to new highs 
In January 2019, two iGaming enthusiasts from southern Finland, Paavo Salonen and Jonas Kyllönen, created an affiliate site which follows a different path to competitors in the sector – Mr-Gamble.com was conceived to provide a user-friendly service that details the key benefits for different online casinos.
In a little over a year, the team at Mr-Gamble (owned by CashMagnet Ltd) has grown from two to sixteen people, and their site is attracting millions of views and an audience of thousands, eager to find a more discerning comparison site for online casinos.  With such impressive growth, the company is now moving to bigger offices in their adopted home town of Tallinn, Estonia.
Putting the players first has been key to this success, with the team's focus to build a casino comparison site which highlights the various benefits from leading online casino operators.  Easy-to-use filters allow players to match specific search criteria to their needs, such as high quality casino bonuses, with a brand promise to help users "find a 200% bonus in under one minute".
Moreover, with responsible gaming high on regulators agendas for 2020, not least due to COVID-19, Mr-Gamble's onboarding policies for new casinos include strict criteria to ensure player protection.  Time-out periods, self-exclusion options, financial limits, and more are all in place to reassure players that beyond the entertainment factor, their well-being is key. 
Jonas Kyllönen explains, "While our competitors focus simply on the bonus offer and a select few aspects of gaming, Mr-Gamble.com highlights things like hidden T's & C's and other small details that make up the overall quality of a casino's service and the bonuses they offer. We even include a section purely for casinos that offer free spins, allowing players to find free spin offers without deposits.  This sets us apart from old school affiliates and builds trust with our audience, resulting in a high proportion of returning visitors."
Kyllönen, who leads on all aspects of marketing for Mr-Gamble, also realises that staying plugged in to media platforms such as Twitch and Instagram enable the company to attract some of their users from the elusive millennial market.  
"In just six months", says Kyllönen, "we became the most watched slots channel on Twitch in Finland, and alongside our Instagram following, this allows us to stay in touch with our audience across multiple touch points – it's been key to our growth. We still see SEO and PPC as the main pillars of the casino affiliates sector, but complimentary channels like Twitch are both entertaining and good for business."
This well-rounded approach to the casino comparison sector is both innovative and forward-thinking, standing the company in good stead for the coming decade, during which adapting to change and staying on top of market trends will separate the men from the boys.
Mr Gamble's affiliate offering is already well-established in Finland, and in April 2020 Mr-Gamble expanded operations to more English-speaking markets including the UK and Canada. The company also plans to target the US market, with licensing currently underway, and is looking at opportunities in Asia. 
Alongside Finnish casino enquiries, the company invites English language operators from international markets, particularly in the UK and Canada, to contact silver@cashmagnet.money for more information on deals and listings. 
Exclusive Q&A with Marinos Shiapanis, CEO at Campeón Gaming Partners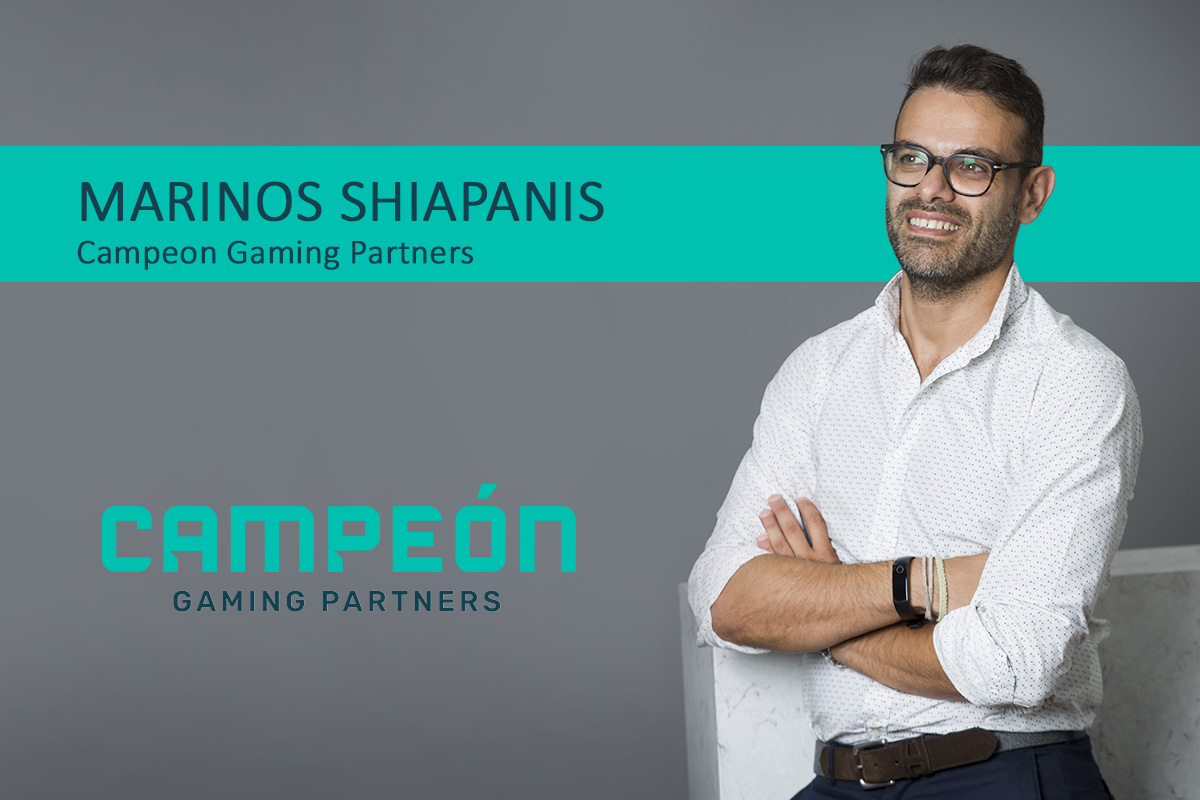 We shall begin with the iGB award. How do you feel after winning this award? Had you expected this award?
We really didn't. This was our very first time being nominated at the iGB Affiliate Awards and, given the fact that the competition was really high, we were not expecting to hear our name. Needless to say, we were – and we still are – overwhelmed and very excited. It was a team effort, and this is why we celebrated as a team after receiving the award in London.
This is the first time Campeon has been nominated for iGB Awards. And you hit the bull's eye in the first instance itself. How do you see this honour: as a reward of your hard work or as a stepping stone for future innovation?
I think it is a little bit of both: it is definitely a reward and a recognition of the whole Campeón Gaming Partners team's hard work and effort, but, at the same time, this is a stepping stone for us to do more, invest more in innovation, expand and further develop across all sectors. The whole team, and especially the Affiliate & Partnerships team, really devoted themselves to the company and they are the reason we have managed to win this award. Such an award is extremely important for us, as it shows how far we have gone in such a short period of time; we have managed to slowly establish ourselves in the iGaming industry, become a familiar face for affiliates in the market, expand our network and grow as a team and a brand. However, winning this award doesn't mean we stop here; this is not just a motivation for us, but an obligation as well to work harder, focus more and deliver even better results. I think you will hear more of us the coming months.
The award recognises how Campeon stood out in terms of "transparency, inclusiveness and continuous support". What are the things unique to the affiliate program of Campeon Gaming Partners?
Since the beginning, our vision was to create an affiliate program that would not only attract affiliates, but it would also keep them engaged. We started off with a small network and as we were building it up, we were also improving our program. Today, our network is comprised of over 1,000 affiliates and our affiliate team has managed to establish personal relationship with each and every one of them. To us, it's crucial to put a face to the name; it's not just about numbers, it's about having a person who you know will listen to you and deal with your issues no matter how big or small. This is our way of thinking: we treat each affiliate's request as equal, and I believe that our affiliates appreciate this.
In early 2019, our team dedicated themselves into redesigning the program's strategy, aiming at building stronger, more interpersonal relationships with our partners, and providing them with better models in order to maximize their profits. At the same time, we optimized the affiliate experience, from the registration of the player, all the way to the affiliate statics' analysis we have successfully merged, integrated, and incorporated all of the Campeón Gaming Partners' brands into new platforms, ensuring that no affiliate activity was ever disrupted.
The award also mentions how Campeon offered tailor-made program to the affiliates. Could you shed more light into the deeply customizable affiliate programs of Campeon Gaming Partners?
Each affiliate has his or her own needs that looks into serving through a program. At Campeón Gaming Partners, we understand that, and every time we onboard an affiliate, we go into deep discussions with him or her to understand what they are looking for in our program. I think the most important fact for our affiliates is that we assign them their very personal point of contact, who is there for them whenever they are in need. So, when we onboard a new affiliate, we first assign him or her their point of contact, who makes sure to talk to him or her, understand his or her needs and goals and together they create a program tailor-made to the affiliate's needs.
What are the qualities that you look forward to in an affiliate? Not all affiliates are likely to become successful, right? Based on your experience, what separates the successful affiliates from the rest?
We want our affiliates to treat us the same way we treat them: with respect and transparency. We always do our best to accommodate our affiliates' needs, so we are looking into building partnerships based on trust. I think this is the most important part for us.
Regarding the second part of your question, I believe that definitely industry knowledge and audience play a significant part in separating successful affiliates from the rest. But besides these, I think that players are looking for affiliates who will be honest with them, affiliates they can trust; I believe it is the only way to build up a players' audience.
New new social media platforms are increasingly micro-targetting the end customers and automated CRM tools are getting more and more advanced. In this scenario, how do see the future of affiliate marketing evolving?
I believe that affiliate marketing is already changing and with these new tools it will change even more in the future. We are now entering a new era: the digital and customized era. Customers are increasingly becoming more and more demanding; they now know they don't have to compromise anymore with mass solutions, so they are asking for customized ones. They demonstrate their needs and preferences and demand for an experience tailor-made to them. I believe this is where affiliate marketing will focus in the future, and all the new or upcoming tools available, will give us the advantage of analysing the customers' behaviours and providing the best solutions to them. Affiliate marketing of the future will evolve around customized player's experience, in my opinion.
Finally, tell us about any big announcement in the near future. Expanding to more countries? Launching or integrating new products? Or a new marketing campaign? Our readers will be eager to read something first here.
A couple of weeks ago, we launched our first Pay N Play platform for the Scandinavian market, SvenPlay. In a few days, we will be launching our brand new, themed platform, Sons of Slots. This is a challenge for us, as it will be the first time we are introducing such a themed platform to our players. The Sons of Slots story goes back to the motor gangs of the US and it all evolves around that; rough street battles, leather jackets and ripped jeans, long hair, and endless road trips on their Harleys. This is what inspired us and we wanted to bring something very exciting to our players. Entering the Sons of Slots platform, our players will be transferred to a new world, the world of American motor gangs; they will play their favorite games in a new, adventurous environment, with exciting features, which will take their gaming experience to a whole new level. To bring this project to life, we have invested heavily in technology and this is why we partnered with a major agency, MaxCreate, specialized in bespoke front-end design, in order to be able to offer more flexible and versatile platforms to our players and to our affiliates.
I think 2020 is our year, and people will hear more of us: exhibitions, PR, awards… We will make it happen.