Affiliate Interviews: Faith Knott of MadAboutLottery.com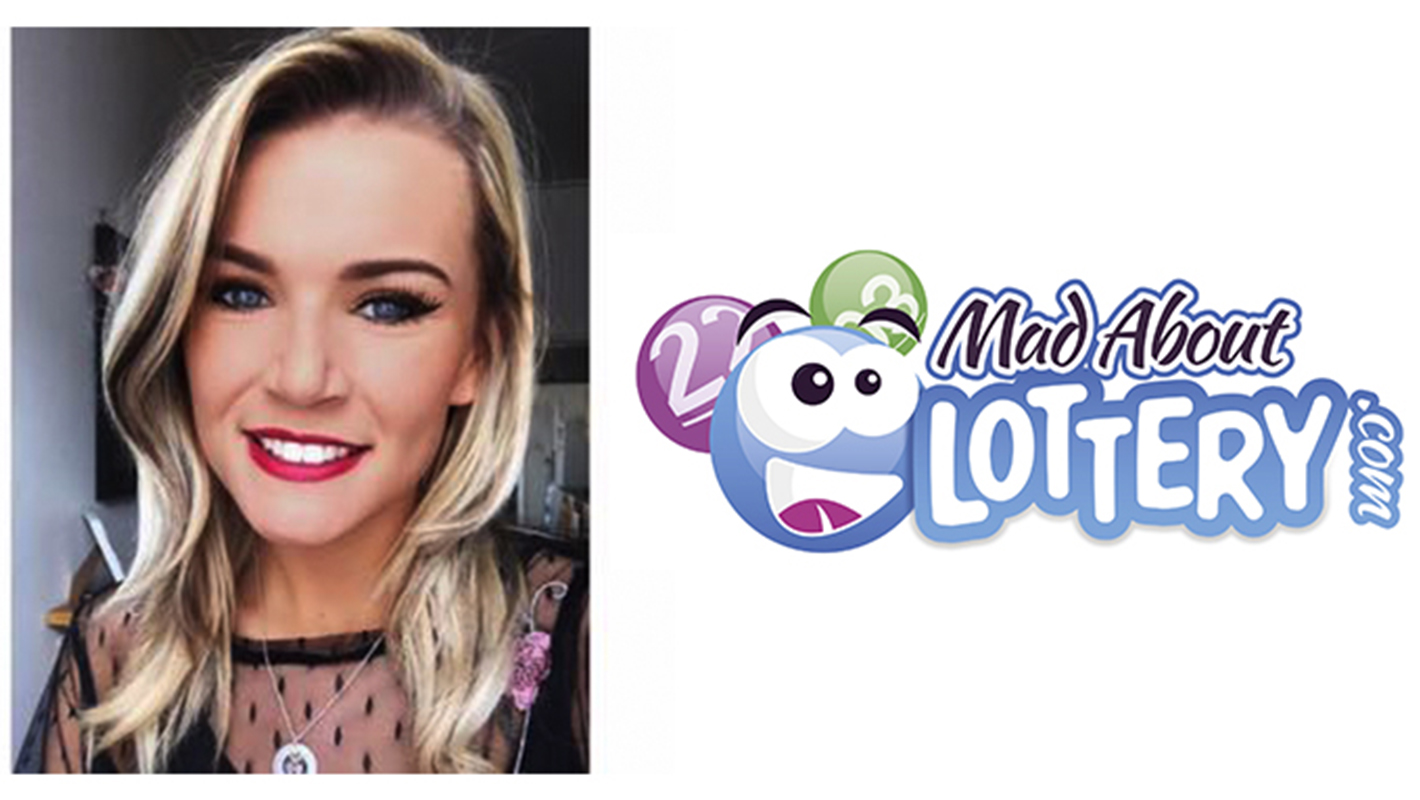 Meet Faith Knott of Madaboutlottery.com! Faith is new to the industry but is running MadAbout Media Ltd's brand new portal Madaboutlottery.com.
Name: Faith Knott
Age:23
Hometown: Widnes
Living in: Widnes
Favorite Food: Chicken Nuggets
Must Read Book: The Secret
Profession/Job title: Web Administrator
GAV: Hi Faith, first of all, tell us and our readers as well a little bit about yourself. How did your career start in the industry? What was the key idea of developing this great online lottery comparison site?
Faith: Hi, I first started in the industry about 15 months ago. Previously I was in the retail and sales industry and seen this job advertised and thought I'd try my hand at online marketing sales. When I started at MadAbout Media they had already established online bingo and casino comparison sites, and lottery seemed the next logical gaming niche to target.
GAV: Since there are thousands and thousands of online lottery websites in this niche out there, where do you think MadAboutLottery.com stands now?
Faith: MadAboutLOTTERY.com launched about 12 months ago so it is still pretty new but we have 100% unique content, dedicated social channels and have fantastic working relationships with lottery affiliate managers. So hopefully in the next 12 months it will be a well established online lottery comparison site.
GAV: How do you see the UK online lotto market at this moment?
Faith: Lottery in the UK is huge at the moment, specially with all the different variations of lotto games and syndicates. These are just two of the reasons that we want to advertise lottery as players, like in other niches, love variety.
GAV: How about the Irish one?
Faith: Just like the UK and lotteries all over the world, the Irish market is huge and has the potential to become bigger still.
GAV: In your opinion what are the strong points of MadAboutLottery.com and what makes it stand out from the other UK niche websites/directories?
Faith: As mentioned earlier, the site has trustworthy content plus dedicated affiliate managers helping us to push their brands by offering MadAbout Lottery players unique offers and bonuses.
GAV: How did you start and most of all what bumps did you have to overcome at the beginning?
Faith: We have a slots comparison site http://www.mobileslotsites.com/ that ranks really well and a site template that helps players navigate the site easily, so we used the tried and tested template with the lottery site and that seems to be working great for us. There wasn't really many bumps to overcome but the main obstacle was the language barrier with affiliate managers from overseas lotteries.
GAV: We have found some great quality content on the site. Are you writing it by yourself or do you have a team of people writing for you – with you? How many lotto site reviews are there on your website? 
Faith: We have a dedicated writer for MadAbout Lottery who sign up to all the different brands. They play the games, they check the promotions that are advertised work whether it be a deposit bonus or free tickets. At the moment we have just under 50 reviews, these include all different national lotteries plus sites that offer syndicate options. As and when new lotteries and lotto games become available we will add them to the site to give our players more options.
GAV: How do you manage to keep the content fresh and relevant on your website, when a lot of fluffy and nonsense appear on the Internet non-stop?
Faith: We keep the content fresh by visiting the brands we advertise and being in communication with their affiliate managers almost on a daily basis. This helps us make sure bonuses, offers and the latest promotions are always up to date on our site and social channels such as Facebook and Twitter.
GAV: We are more than sure that you receive messages from Affiliate Managers on a daily basis showcasing their best products. You of course select them by the brands they work with; but what are your thoughts on how a real Affiliate Manager-Affiliate relationship should be built?
Faith: All the affiliate managers I work with are professional, friendly and approachable. Although I've had emails from affiliate managers who don't introduce themselves in their email and almost demand to be added to our site and to take up the homepage in the best converting positions. I believe that a real Affiliate Manager/Affiliate relationship should be almost like a friendship as well as a professional business relationship, after all we are all working towards the same goal.
GAV: How do you see the future of the online/landbased lotto industry? For instance, will it become a truly global phenomenon? What about the UK market's future?
Faith: I think the UK and global lottery markets will only get bigger and better. With the emergence of mobile and tablet gaming people can buy tickets any time of the day wherever they are. Plus lottery sites also offer instant games so players can play a variety of games while they wait for the lottery numbers to be drawn.
GAV: Tell us one change that you want to see in the lotto affiliate ecosystem?!
Faith: Regular payment dates and realistic thresholds would be ideal. Some thresholds are far to high and can take a few months to hit. Another would be access to more tools such as live lottery XML feeds and direct landing page links to the different lotto's.
GAV: Do you have any advise you would like to offer to newbies who are looking to venture into this great industry!?
Faith: Being a newbie myself I've already seen the benefits, I've attended a few conferences and met some fantastic business contacts/friends. The affiliate managers even run competitions which benefit us affiliates, I myself was lucky enough to win such a competition from attending LAC. So if you are new to the industry and you feel like giving up, don't, as the perks are fantastic.
GAV: Do you attend any iGaming/online casino conferences? If so, which one is your favourite and what is your most fun experience?
Faith: I've attended a few conferences but LAC was by far the best. I was looking forward to attending AAC but unfortunately can't attend, but there is always next year or maybe I'll be at Berlin at the end of this year.
GAV: What do you think the chances are for Eastern Europe to become a potential gaming hotspot in the future? Where do you think the region must improve upon?
Faith: The Eastern European market, like any other market world wide has the potential to become a gaming hotspot. If their market is regulated and policed correctly it should do really well.
GAV: Where would you like to travel in Eastern Europe?
Faith: I would like to travel to Poland, it looks a lovely country and a nice short getaway for a city break.
GAV: Where you wouldn't want to travel in Eastern Europe?
Faith: I've never really thought about it, but there are a lot of beautiful cities in Eastern Europe, as long as it was safe I would travel to most places.
GAV: How about a favourite celebrity, do you have one one?
Faith: I'd probably say Channing Tatum, because whats no to like 😉
GAV: What is your opinion about the Gambling Affiliate Voice?
Faith: I'm a regular visitor to the Gambling Affiliate Voice to keep up to date with upcoming events and certified websites. It is a fantastic site for an affiliate such as myself 🙂
GAV: Thanks for the interview Faith, it was a real pleasure. We wish you all the best and Happy Birthday to MadAbout Lottery!!!
If you would like to suggest subjects for future affiliate interviews, be sure to send your suggestions to: [email protected] .
Gambling.com Group is the 2021 EGR Affiliate of the Year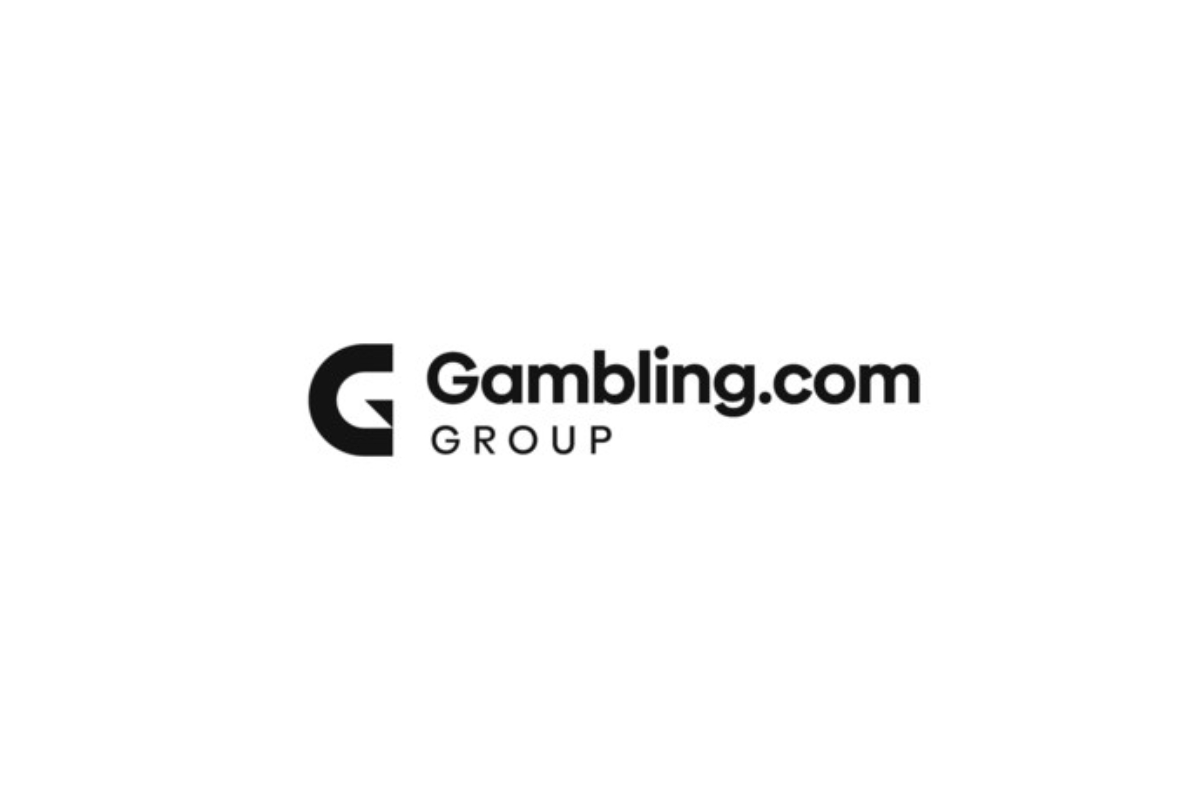 Gambling.com Group Limited, a leading provider of player acquisition services for the regulated global online gambling industry, announced it has won the most prestigious award for affiliates in the online gambling industry: the Affiliate of the Year award presented by eGaming Review ("EGR"). The Group accepted the honor at the 2021 EGR Global Operator Awards in London on November 25th. It is the second time the Group has won the award, following its win in 2018.
Gambling.com Group beat out 15 other affiliates shortlisted in the Affiliate of the Year category by delivering outstanding financial performance during the July 2020 to June 2021 judging period. Not only was the Group a leader in revenue growth, based on public disclosures, but 100 percent of its growth was achieved organically, without any contribution from acquisitions. The Group considers organic revenue to be the hardest thing to achieve in the affiliate industry and the most important financial metric affiliate companies report. This revenue outperformance helped fuel a successful initial public offering (IPO) on the Nasdaq Global Market in New York, making the Group the first online gambling affiliate publicly traded in the United States.
Charles Gillespie, Chief Executive Officer of Gambling.com Group, said of the honor, "Being named the 2021 Affiliate of the Year is the crown jewel on top of a monumental and historic year for the Group. I am grateful to work with our first-class, professional and dedicated team which drove significant growth in the business as well as delivered on our key, strategic projects."
For the Group's Affiliate of the Year nomination, the judges commented, "They have had a stand-out year and quite a lot going for them. Stellar growth and they have done so much over the past year. Differentiation, quality and scale – they cover it all off with a data-driven approach."
The EGR Awards are judged by a team of independent, external judges with a diverse range of in-depth online gambling expertise. The awards were given by EGR Global, a B2B publisher and networking group for the online gambling industry.
Blexr has won its fifth award in three years after being crowned Best Casino Affiliate at the EGR Operator Awards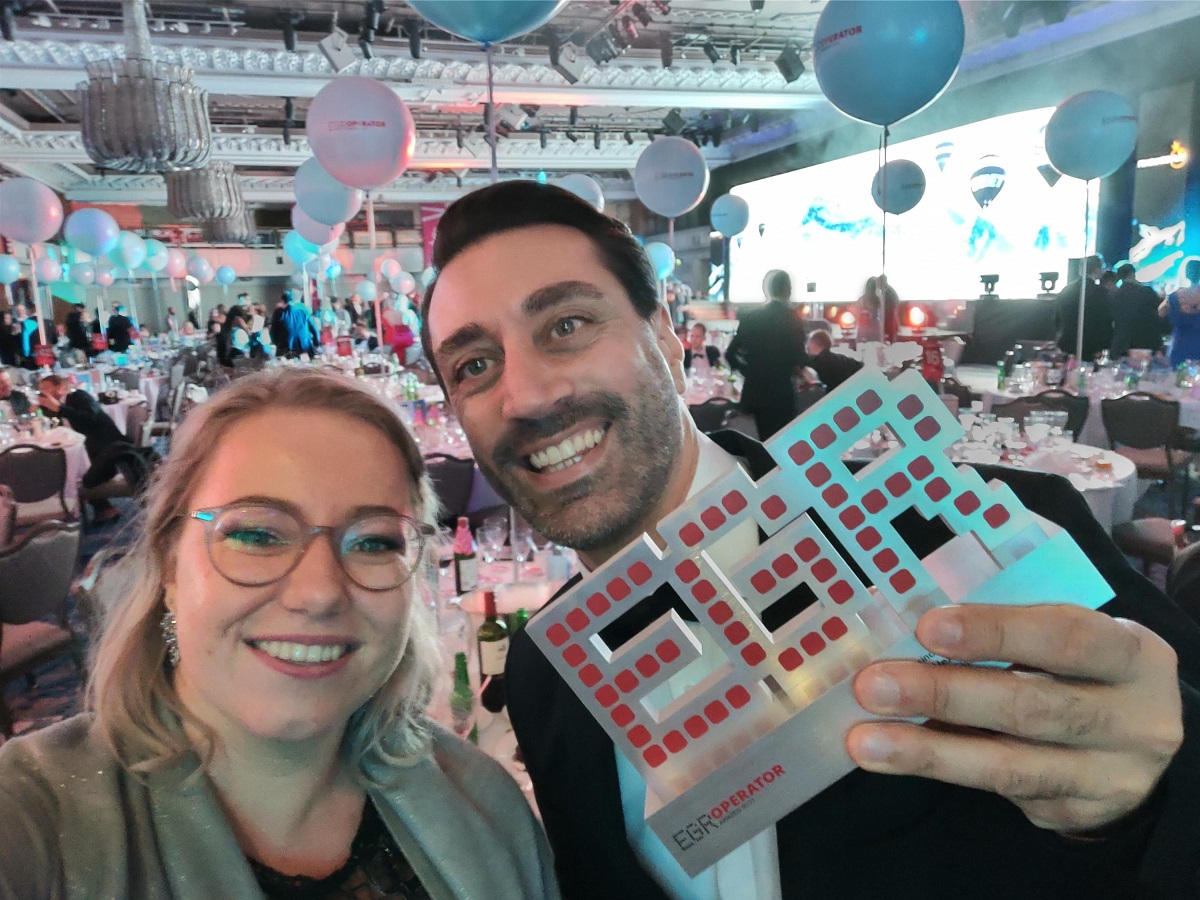 The event, held at the Grosvenor Hotel in London on 25 November, saw Blexr pick up this award for the second time, having previously won the same prize in 2019.
Blexr is a lead generation company which operates in the iGaming and sportsbook affiliate markets. It is a remote-first company with an office in Malta.
The EGR Operator Awards describes itself as the Oscars of the iGaming world, and its judges said Blexr offers "quality products and truly covers the globe".
They added: "Blexr has innovated with some unique features that go over and above the standard affiliate offering, which is always great to see.
"One for the ages – a truly long-standing operation that has successfully evolved with the times, and most importantly with compliance."
Koen Bongers, Blexr's head of marketing, said: "We're absolutely delighted to be recognised once again by the EGR Operator Awards.
"Our whole team works very hard to offer quality products and create innovation, so it's fantastic to win another award, one which all our Blexrians can be very proud of."
Rightlander partners with BetBull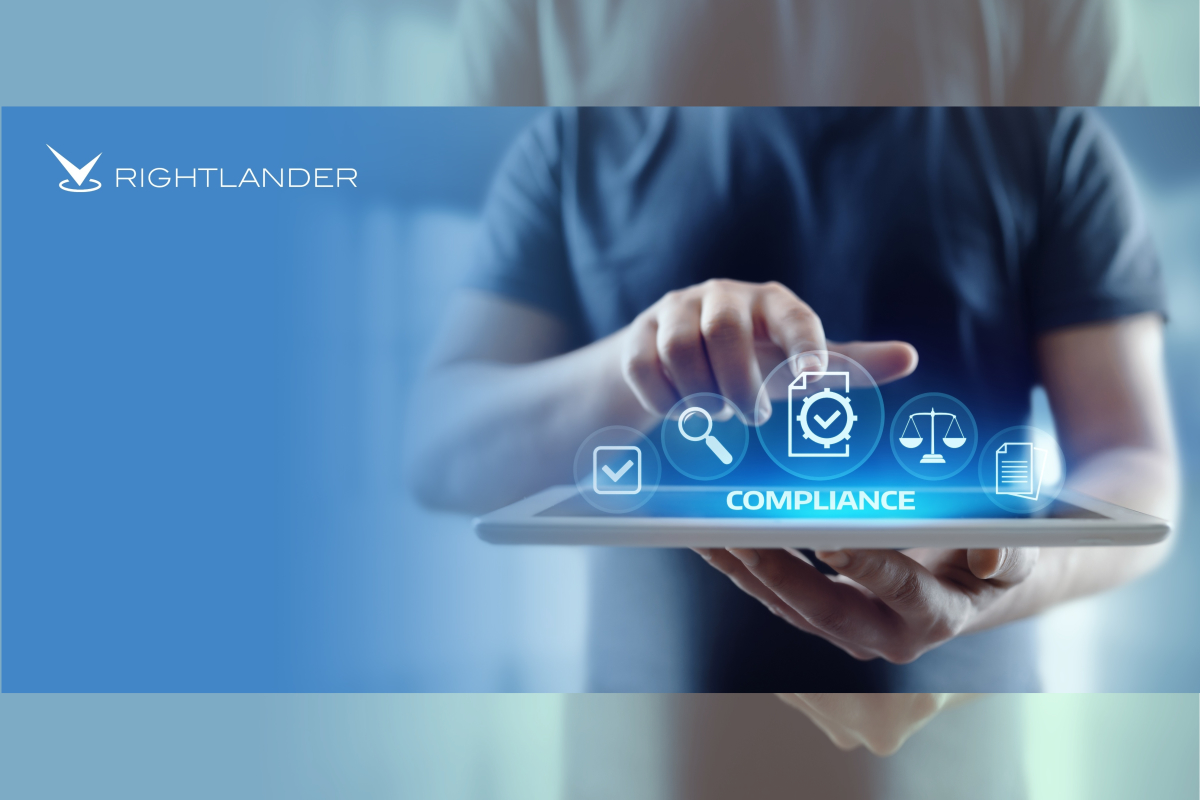 Supplier to help tier one operator improve affiliate compliance
Rightlander.com, the ground-breaking compliance platform has signed a deal with BetBull to help them improve affiliate compliance and boost responsible gambling measures.
Nicole Mitton, Head of Customer Success at Rightlander.com, said: "It's great to see operators like BetBull partnering with Rightlander to ensure adherence to advertising regulations. These efforts are not only noteworthy from a regulatory point of view, but are also a solid indicator that BetBull are invested in protecting the interests of their stakeholders, affiliates and players in regulated markets."
Rightlander will offer its technology which encompasses a comprehensive range of affiliate compliance tools which include the Automated Compliance Monitor, a PPC Monitor and a Proactive Affiliate Finder allowing BetBull to remain proactive and in control of their affiliate marketing.
Gabrielle Mallia, BetBull said: "We decided to opt for Rightlander because of its ability to give further visibility into our affiliate's practices. The PPC Monitor is particularly key in allowing us to ensure adherence to policies specifically related to keywords and geos of promotion. Rightlander increases the efficiency in our compliance monitoring with its wide scope and allows us to quickly identify any breaches should they occur."
The Automated Compliance Monitor helps detect non-compliant content across territories including the United Kingdom, Sweden, Denmark, Australia and the United States. The monitor flags potential violations such as missing terms and conditions, outdated offers, incorrect marketing assets allowing BetBull to remain compliant according to their jurisdiction's regulations.
The Proactive Affiliate Finder scans millions of web pages every month to identify new and prominent sites and the innovative PPC Monitor identifies harmful ads to stop them from appearing on an operator's branded keywords.