Scout Gaming launches fantasy sports affiliation through Dreamsport.com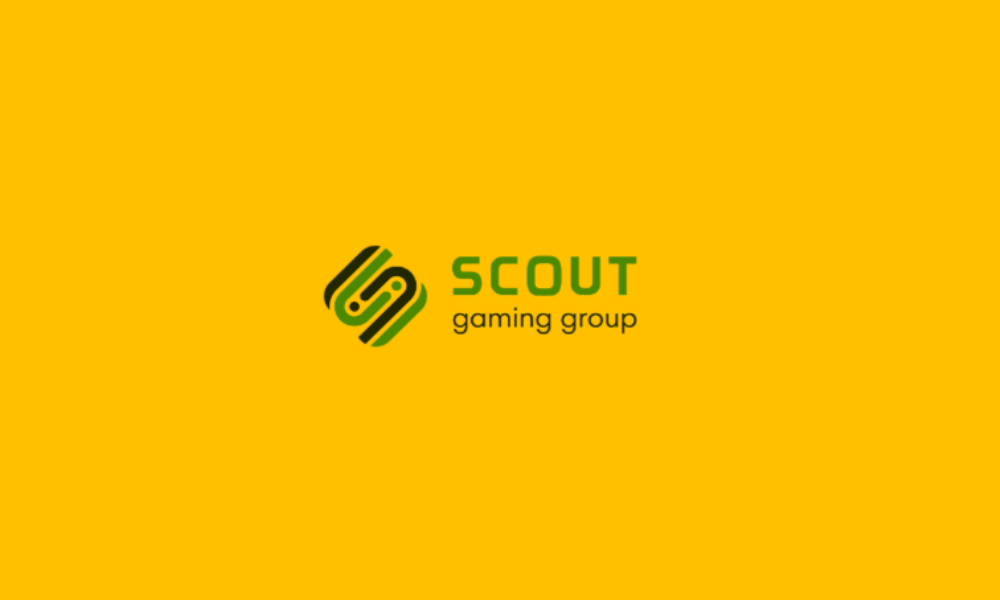 Scout Gaming has successfully launched their fantasy software in a free-to-play mode on Dreamsport.com, an IP wholly owned by Scout Gaming.
All of Scout Gaming's products are available at DreamSport.com free-to-play; Fantasy Tournaments, Sportsbook, Player Odds, Matchups, Pick`em Jackpot, Prediction games. Users sign up with their phone-number only and get DreamSport coins to play for.
"In order to optimize the underlying value of our software we have decided to move along launching Dreamsport.com. We are also the ones building the entire DFS market in Europe, and hence it is in our interest to help our clients reach out to the end-users, which we believe dreamsports.com will do.
"Among our launched clients we have also identified a particular high value on end-users engaging within our product offering, which from an affiliation perspective has allowed us to develop an additional business opportunity for the Group as a whole.", comments CPO and Co-founder, Andreas Sundal.
Affiliate deals with 15+ betting brands in over 100 countries where the free-to-play users come from have been signed, some of the affiliate deals are with existing B2B clients of Scout, where DreamSport users will be exposed strategic conversion opportunities that will allow them to play Scout games for real money or convert to partner products where suitable.
FANSUNITE ACQUIRES AMERICAN AFFILIATE, ACCELERATING ENTRY INTO U.S. GAMING MARKET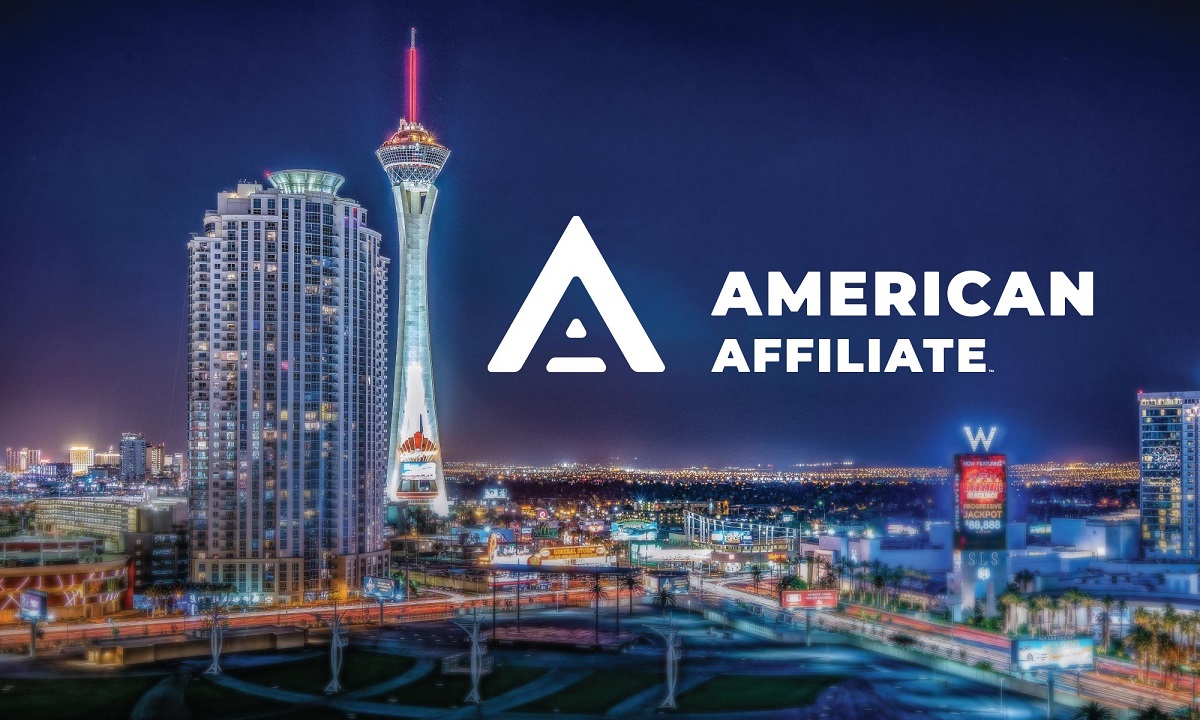 FansUnite Entertainment Inc., is pleased to announce a definitive agreement dated November 22, 2021 pursuant to which the Company has acquired ("Transaction") the businesses and brands of American Affiliate LLC ("American Affiliate"). The Transaction will result in FansUnite securing a podium position in the U.S. online betting opportunity and will be the cornerstone of a larger U.S. affiliate strategy going forward.
American Affiliate Business
American Affiliate is a diverse collection of assets dedicated to generating new depositing customers for legal sportsbooks, online casinos, online poker sites, and adjacent products in the U.S. market.
American Affiliate's vision blends an exclusive focus on the U.S. opportunity with marquee brands, a powerful omni-channel approach, a deep portfolio of proprietary technology, and a uniquely proven management team.
Transaction Highlights:
Accelerates Entry into U.S. Gaming Market: American Affiliates' Betting Hero brand is the #1 live activation company in the U.S. sports betting and online gambling market.
Revenue and EBITDA Growth: American Affiliate has produced trailing 12 months unaudited revenue and EBITDA of US$13.1 million and US$6.0 million respectively.
High-Value Customer Base: American Affiliate's assets have generated over 150,000 new depositing customers for legal U.S. online betting operators.
Partnerships with Tier-One Sportsbooks: Partnerships with leading sportsbooks and casinos including BetMGM, DraftKings, FanDuel, PointsBet, Underdog Fantasy, WynnBet, and more.
Strong Alignment with Existing Management and Shareholders: Consideration shares to be issued at a 42% premium to market price with share restrictions over a three-year period.
U.S. Pure Play: The only at-scale affiliate company focused primarily on the U.S. market.
True Omni-Channel: A premier at-scale omni-channel affiliate in the U.S. market, combining marquee digital brands with a best-in-class live activation arm.
Leading Intellectual Property Portfolio: Category-leading portfolio of proprietary technology.
World-Class Executive Team: Tier-one executive and management team with a history of success and scale in the U.S. gaming market.
"The acquisition of American Affiliate represents the most significant milestone for FansUnite to date," said Scott Burton, CEO of FansUnite Entertainment. "This transformative transaction will provide us further access to the lucrative U.S. regulated sports betting and online gambling market while generating accretive, high-margin revenue, expanding our leadership team, and accelerating the growth of our company's footprint in the global gambling market."
"When we looked at how quickly the U.S market is expanding, it made clear strategic sense for us to enter the affiliate business as a way to partner with some of the largest gambling companies in the world," continued Scott Burton. "We will now own and operate an unparalleled customer acquisition portfolio, allowing us to leverage our technology, brands, and talent to immediately capture share in the U.S. sports betting and online gambling market."
Combined, the American Affiliate brands represent one of the most significant single sources of new depositing customers for legal U.S. sports betting and online gambling operators. The leadership team has over 40 years of combined experience in the regulated gambling industry, including senior roles at market leaders such as ACEP, Amelco, DraftKings, Catena Media, and GeoComply.
Brands, platforms, content, and services highlighted in the Transaction include:
Betting Hero (www.bettinghero.com)
Props (www.props.com)
BetPrep (www.betprep.com)
Wagers (www.wagers.com)
"Legal U.S. sportsbooks and online casinos are spending billions of dollars to acquire and retain customers," said American Affiliate CEO Chris Grove. "Our brands, team, and technology allow us to capture a meaningful share of that marketing spend today while producing some of the highest margins in the U.S. online betting ecosystem."
"But that success is only a starting point," Grove continued. "We anticipate unprecedented near-term growth as legal online betting continues to expand into new states and new products. Joining with FansUnite was key to our strategy of aggressively scaling our business to meet that opportunity head-on."
A Safer Gambling Environment For US Casino Players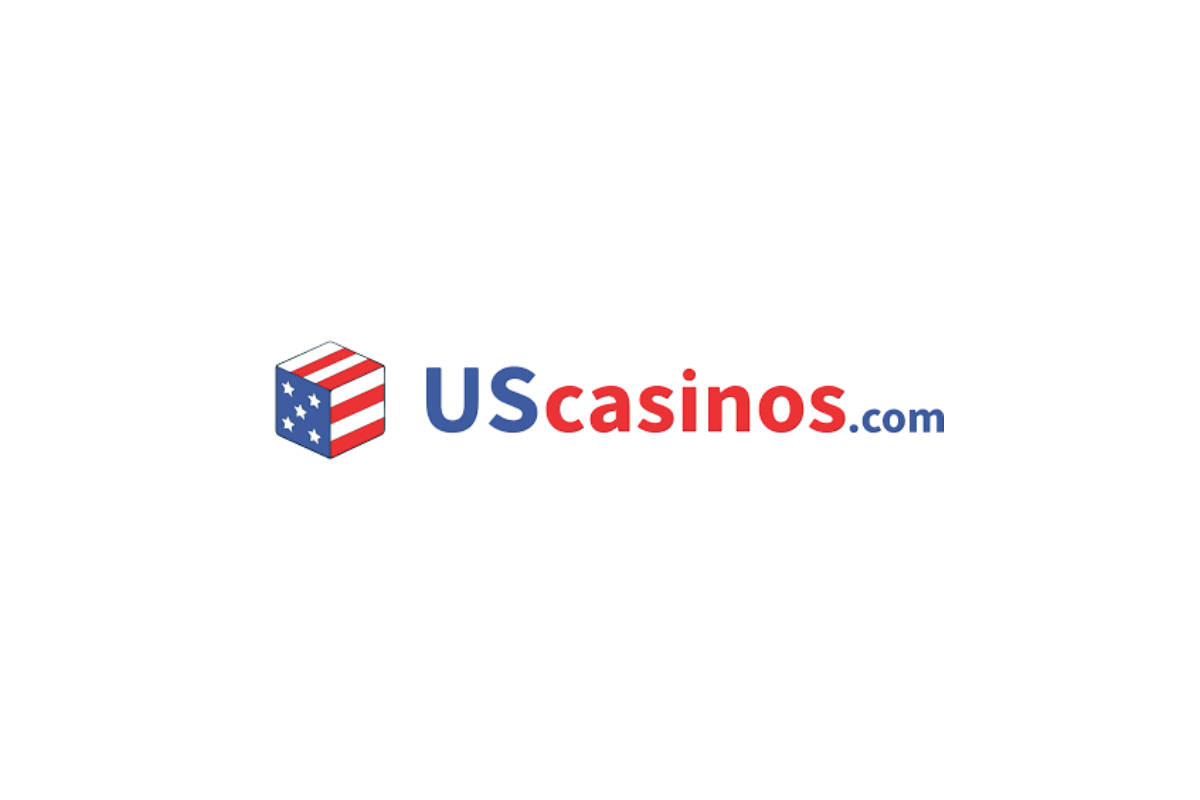 Responsible and legal gambling takes a step forwards in the US, with the launch of iGaming affiliate UScasinos.com.
US online casinos are regulated on a state-by-state basis, leaving some players confused as to what legal options they have when gambling online. With that confusion comes another risk: that of gambling at unregulated sites that don't adhere to responsible gambling principles. This leaves players at the mercy of these "rogue" operators.
UScasinos.com combats this by offering a platform for players to discover legal, secure, and licensed online casinos in the US, ensuring they can game in a regulated and responsible environment.
A team of experienced casino players continually searches out and reviews sites that accept US players, and that team provides detailed and accurate information about any that UScasinos.com recommends. This vetting process includes examining the safety and security, fairness, payment options and game variety that sites offer.
The rapid growth of the iGaming industry, generating $1.66 billion in the first semester of 2021, results in a strong responsibility to lower gaming addiction behaviours.
Reginald Terry, Counselor at Detroit's Center for Establishing Recovery, specializing in gambling addictions, comments "Many sites operate in the US but may be housed in a foreign country, meaning disputes may be settled offshore. Because the user of an unregulated site has little (if any) protection, there is no way to determine if the user's money is kept in a separate account in the event of bankruptcy. If users are unable to access their money freely, the process of withdrawal can become problematic. Another concern is user verification: unregulated sites may or may not verify users are who they say they are (or even old enough to gamble). It's difficult enough keeping kids from lifting their parent's credit cards to purchase loot boxes for video games. Globally, youth are becoming more and more addicted to video games and other internet activities. The last thing we need is an 11-year old coming in for counselling for problem gambling.".
Ena Mecan, Content Manager at UScasinos.com, says "We stay current with any changes regarding laws, regulations, and market updates. As a result, our recommended online gambling sites are tested on overall functionality, legal standing, as well as ease of responsible gambling resources and tools.".
UScasinos.com operates in states where online gaming is currently legal: New Jersey, Pennsylvania, Michigan, West Virginia, and Delaware. A detailed statement on the affiliate's responsible gaming can be found at uscasinos.com/responsible-gambling/.
5 of the most popular sports betting markets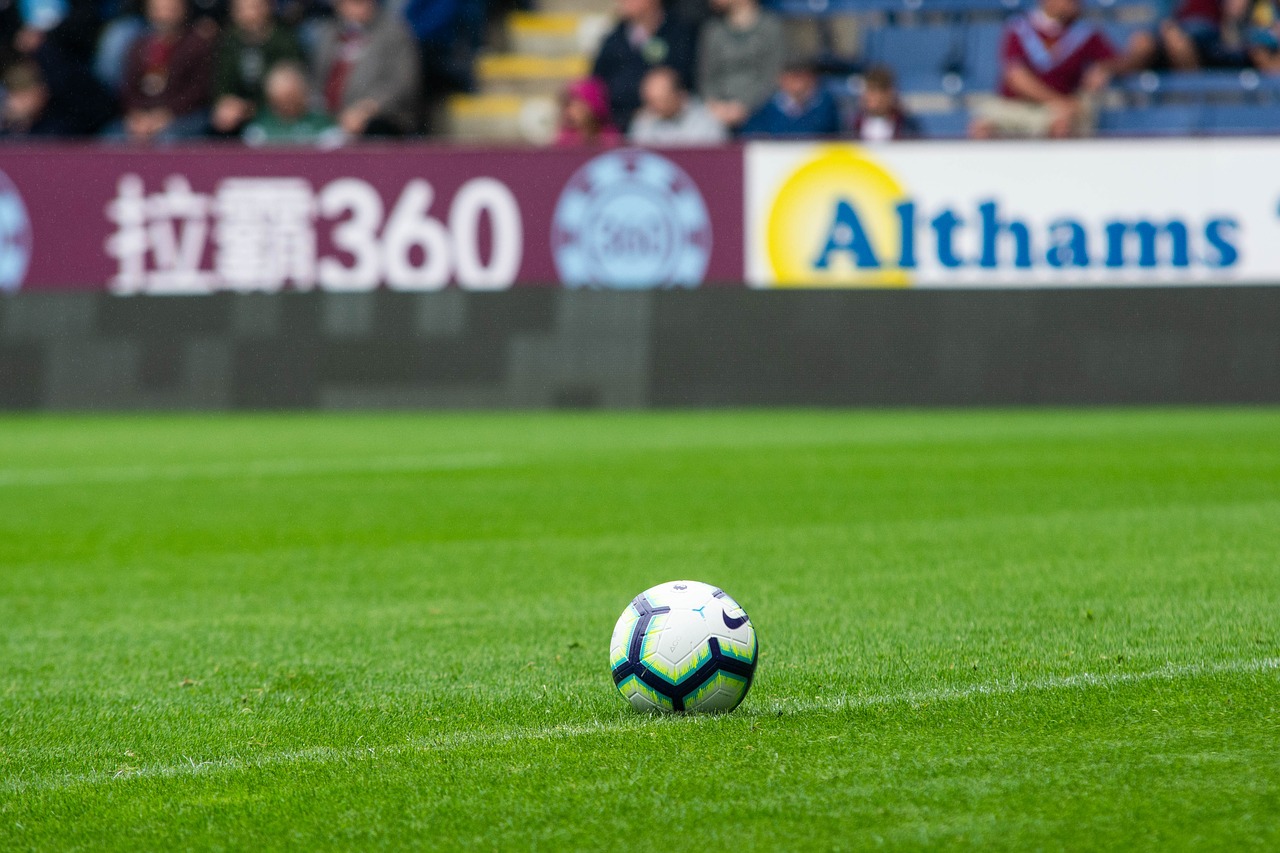 Sports betting is big business! There is a long history of being able to bet on the outcome of your favorite sport. The great changes that we have witnessed in technology mean that being able to do it is as easy as it has ever been. Not so many years ago you would need to see a bookmaker in person. Now, with the rise in online betting, you can bet on any event in any part of the world, no matter where you are.
This has seen new and exciting betting markets opening up, but when you look at what are the most popular, it seems that there is perhaps a touch of tradition with punters sticking to all-time favorites. Here's a look at the 5 most popular. 
Football
As the most popular game on the planet it is perhaps unsurprising that football is one of the most popular betting markets. When you take a look at great clubs such as Manchester City and consider any Premier League current match, it is easy to understand the excitement that the sport brings and why people are keen to place their bets. 
In the UK alone, there is over £1 billion spent on football bets. Considering the popularity of the English Premier League and the fact that games are streamed worldwide, the total amount that is bet is bound to be much much more. That's before you even consider the numerous cups and tournaments that can be bet on too. 
Horse racing
When you mention a bookie the chances are that horse racing is one of the first sports that springs to mind. Although betting on this market may not be as popular as football, there is still a staggering £100 billion wagered every year around the globe. Online betting has opened up this sport to so many people and helped to increase its popularity.
While horse racing may have an obvious association with the UK (the likes of the Grand National and the Cheltenham Festival), it is a sport that is popular the world over. As well as a loyal UK following, those in Japan and Australia are also big fans. 
Tennis
This one may be a bit of a surprise to many, but betting on tennis has seen real growth over the last few years. While the sport itself has long been popular, at one point the betting market was fairly restricted. The truth was that the sport had been dominated by great names for the last 20 odd years and so betting on an outcome was hardly exciting.
That has all changed now with the introduction of in-play betting. Punters are able to wager what they think is going to happen in each game and each set. They can also look for any potential upsets and move their money to bet on a surprising outcome too. This has made betting on tennis matches so much more enjoyable.
Golf
Golf is hardly a fast-paced game and often you are waiting 3 days or more to finally see the outcome. That being the case, what makes it a popular sport to bet on? When you take a look at the likes of the Ryder Cup, typically you will have 70-80 players teeing off. This means that there are so many betting combinations that there is enough to keep everyone interested.
Punters can bet on an array of outcomes. There are so many variables, odds, and potential winners that it really is an exciting sport to bet on.
Esports
The fastest-growing sports betting market has to be esports. Bookies have long looked at the likes of virtual races, but from around 2020 the popularity of virtual sports exploded. Punters are able to look at games such as FIFA and bet on the outcomes. Alongside sport-based games, there are also titles such as Counter-Strike and League of Legends to consider.
The growing popularity of esports has seen a great deal of money going its way. Prize funds for winners run into millions and this has really led to an increase in competition. This makes it a great sport for punters to bet on.