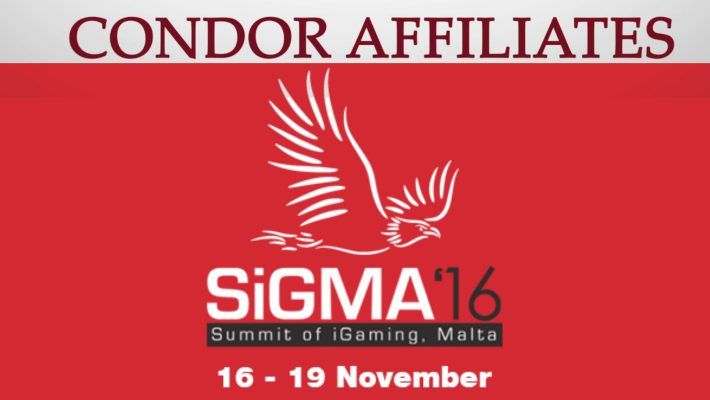 Condor Affiliates are heading to SIGMA 2016
Will you be attending the Summit of iGaming, in Malta this year? Condor Affiliates will be too, so make sure that you set up your meeting with your affiliate manager today.
The SiGMA 2016 is being held in the Intercontinental Arena, Malta from 16th to 19th November. Malta is considered to be the hub of iGaming so it is only natural for the Condor Affiliates to be attending the third annual show this year – and they want to see you there!
---
Condor Affiliates had a fantastic  showcase at this years Berlin Affiliate Conference recently and they're
carrying that momentum back to Malta. They had a great time meeting with many new and old affiliate partners, sitting down at their own bar, and getting to know you even better than before. Condor Affiliates are already making preparations for the next shows and with SIGMA coming up so quickly, this will provide a great opportunity to stay close and, of course, discuss new affiliate deals and update all of you on everything coming up.
Condors Affiliates didn't have the chance to see everyone in Berlin but they now have another opportunity to meet face-to-face, so if you're in Malta between 16th – 19th November, get in contact with your affiliate manager and they'll arrange a time that suits you.
If you can't make it to SIGMA , then we are more than happy help you out, or be in touch via email. Get in contact with us and let's work together.
Related
folder_openAssigned tags
content_copyCategorized under
About author