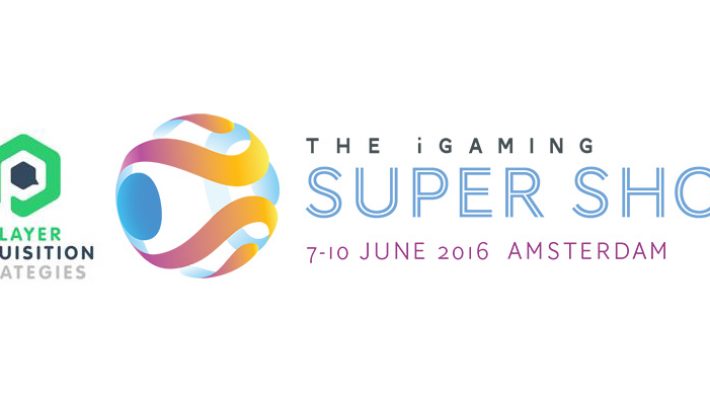 Are you attending the Player Acquisition Strategies in Amsterdam?
The Player Acquisition Strategies conference is designed so that delegates get actionable objectives and genuine ROI from attending sessions. Player Acquisition Strategies costs just £499 and delegates will get huge value from attending. There is a genuine ROI on attending the sessions, which are specific to iGaming and isn't simply another marketing course or a theoretical lesson. This conference will dig into strategy and techniques and give delegates take home strategy.
Player Acquisition Strategies is a dedicated conference focused solely on showcasing innovate marketing techniques and refining acquisition and retention strategies.
Network with the best marketing agencies and top operators from the iGaming industry, across the sports betting, casino, bingo and financial verticals
Hear from industry leaders and get inside information on what other companies are doing that actually works
Player Acquisition Strategies Conference Schedule – Thursday 9th June
10:00 – 10:15       Registration & exhibition opens 
10:15 – 10:30       Welcome from the conference chair
10:30 – 10:55       Sports betting television advertising
Television advertising is nothing new, but what is new is that the channel is being dominated by the sports betting industry around major sporting events. Hear from a panel of the UK's biggest sports betting brands and find out why it makes sense to target the mass market.
11:00 – 11:30       Lottery: All-channel advertising for a UK top 50 advertiser
Camelot, via the UK National Lottery is one of the top 50 advertisers in the UK. This session explores the multi-channel, multi-million pound approach to keeping lottery brands at the fore of the consumer's mind.
11:30 – 12:00       Morning Networking Break
12:00 – 12:25       Programatic buying for igaming
Programatic advertising is a must in igaming. This session explores using data to choose a better punter, finding efficiencies through technology, and how to get a step up on the competition.
12:30 – 13:00       Keynote: To be confirmed
13:00 – 14:00       Lunch Break
14:15 – 14:45       Where automation won't work: How to market financial betting products
Financial betting products have one of the most complicated sales processes online. Hear how the customer must always come first when you are selling a product that needs real humans to seal the deal.
15:00 – 15:30       Hot Crazy Matrix – A Man's Guide to Women
This session explores what Dana McLendon did to become one of the most popular videos on YouTube. Hear what he did to win over social media according to our panel of experts.
15:30 – 16:00        Afternoon Networking Break
16:00 – 16:25       BINGO!: Big brands and digital content
Some of the biggest igaming brands are in bingo. This session explores what it takes to leverage a brand's assets in a digital landscape.
16:30 – 17:15       Socially adept: Hear how the biggest casinos manage their social media
This session asks Social Media Managers about their objectives, benchmarks and aspirations for their social media campaigns. The session will also cover the channels, the audience and the good, the bad and the ugly of having a massive social presence.
Related
content_copyCategorized under
About author