Affiliate Interviews: Dan Bâra of Pariuri1x2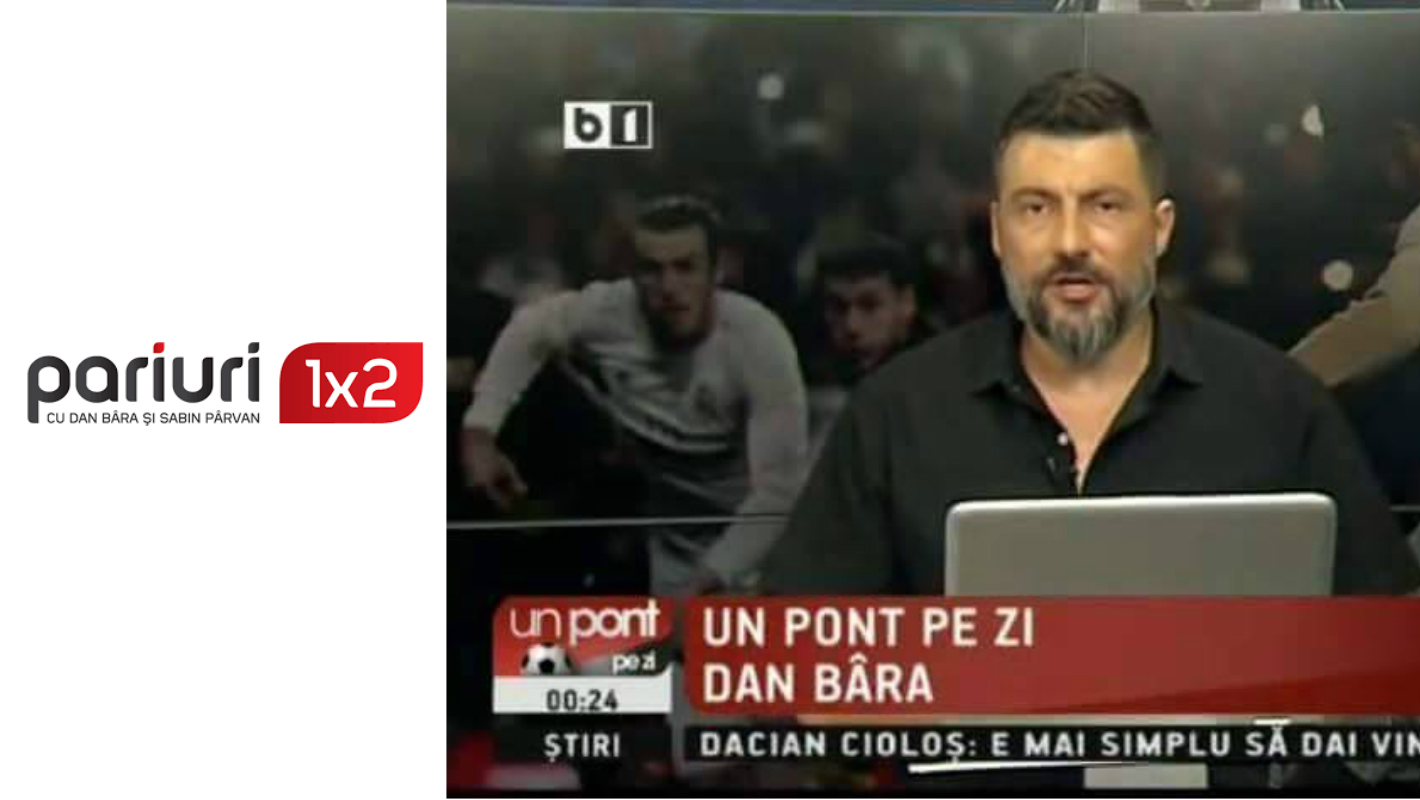 Meet Dan Bâra, a sports betting/tipster/editorial veteran who's been active in this field for many years!!! Dan used to write for a famous newspaper, hosted a radio and TV shows as well.
Name: Dan Bâra
Age: 43
Hometown: Bucharest
Living in: Bucharest
Favorite Food: Spaghetti
Must Read Book: Inverting the Pyramid: The History of Football Tactics by Jonathan Wilson
Profession/Job title: Journalist
GAV: Hi Dan, tell us a bit about yourself, we would like to know who Dan Bâra really is, one of the main persons behind Pariuri1x2.ro. What was the key idea of developing this great betting, tipster website?
Dan: Hi and thank you for your interest in our project. There are many ways to look at a game and people have different ideas and a lot of subjectivity. But what is the common element in this? That is what I always wanted to find out and the result I think is a very good start for making a bet. I was looking to simplify the knowledge and the ideas to one simple truth, like the one a 10 year old can tell in a heart beat.
GAV: Tell us a bit about your past, and we refer to your past in the betting/tipster industry!
Dan: I started by playing sports games. Especially football, but I was no stranger to any activity involving effort. I think I have a lot of energy and I need to spend it, so cycling, running, body building and playing tennis were current activities when I was young. Then I started to watch sports on TV after the Romanian 1989' so called Revolution. The TV programs were more generous with sports than they were before and I was eager to watch everything. A turning point was when I heard about sports betting. That looked very simple at the first glance. I was amazed how my friends were loosing on their tickets so I wanted to help. Therefore I started an website with sports analyzes and betting tips.
GAV: What were the bumps on your road when you got started and how did you overcome them?
Dan: In 2006, after one year of struggling on my own, I had the chance to get a job at the Gazeta Sporturilor newspaper. They had an opening in sports betting so we started to walk together on a 9 years long road. First, I had the chance to write on their website and soon I even made my debut in the newspaper. Again, an year latter, I was on TV and radio. Amazing opportunities! However, it wasn't easy. I had to overcome my stage fright, I had to change and adapt, to learn more and to become very disciplined.
GAV: Next to your website you're also hosting a TV show called "Un Pont Pe Zi" (A Tip per Day). Let us know how the show is going and also from where came the idea for it?
Dan: I left Gazeta Sporturilor in 2015 because of the changes in the press field. I wanted to start something new and I teamed up again with my old friend and colleague Sabin Pîrvan (from my previous job) in a new project. We knew that we had the experience on our side and still a lot of new ideas to put into practice. We started with a Internet blog and then we created our own website www.pariuri1x2.ro, our Facebook page and our TV show. They were the next logical steps. Now, they are all top quality products because we do it for our people, the ones who need them and the ones who are following us. We respect them and offer our best efforts every day.
GAV: We have surfed your website (Pariuri1x2.ro) and found some pretty high quality content. Are you writing it by yourself or you have a team of people writing for you?
Dan: Our main advantage was that we had a lot of trust in us. We invented before a lot of things in the betting editorial area and we felt that our approach makes a difference. So we kept doing our thing. Soon, we started selecting people for our editorial team. Only the best of them were selected and they are working with us now. Together, we make a very solid team, the best in the country and one of the best worldwide.
GAV: How do you keep the content fresh and devoid of clutter when a lot of fluff and nonsense appear on the Internet on a daily basis?
Dan: We are journalists and we do solid documentation. We check every information and we also have our very own point of view. The team is always watching the sports events and the ideas are at the first hand.
GAV: How about your Youtube Channel, we know that a couple of days ago the channel had it's first million views?!
Dan: The Youtube channel is the biggest of this kind for the sports betting fans in Romania. It has an impressive increase and all of it it is natural, organic increase. At the time of answering this, it has over 1,2 mil views and 6k subscribers that receive daily updates. The channel hosts parts of the TV show ( most interesting moments ) , a weekly podcast , selections from a new sports TV show where I am co-host ( Unspe Metri ) and a twice per week episode series made by a very popular person in the betting world – Doru Craciun which is also commentator for the Liga 1 matches.
GAV: We are sure that you receive daily messages from Affiliate Managers showcasing their products. You of course select them by the brands they work with; but what are your thoughts on how Affiliate Manager-Affiliate relationships should be built?
Dan: The relationships should be based on trust and stability. We only work with long term deals and we select closely the partners which we work with. As we invest tremendous work and money into our project – we expect that our partners to take this into consideration and work with us to improve performance. A little over 2 years ago we started being a very low profile website and now we are number 2 in the market. This should say a lot to the affiliate managers that work or want to work with us.
GAV: How do you see the future of the online sport betting industry? For instance, will it become a truly global phenomenon in the near future?
Dan: Well, it is already a global phenomenon and as everybody saw in the last years everything is shifting more and more into online and mobile. Biggest names in the market already have over half of the bets coming from mobile. The expansion to e-sports and other new type of bets shows that this industry constantly adapts and grows no matter what. So betting is here to stay, to increase and to be a part of any new technology or gadget that might appear.
GAV: What is your opinion in regards to licenses for online gambling/betting affiliates? How does the Romanian market look, and how do you feel about the present legislation?
Dan: Not to leave the "betting" field, I would say that the legislation for the online gambling in Romania was a winning bet placed by the government. The licensing costs for affiliates are not the lowest ( 7000 EUR/year ) but any decent person who has a little knowledge can do an affiliate business that would recover this money in a year. It is also a guarantee of trust between operators and affiliates and it ensure a fair competitive market.
GAV: How about the situation of the Romanian sports betting market, how does it look in the present, and in which direction is it evolving?
Dan: Regarding the market – it shows a month-to-month increase since the "regulated" era has begun and based on the size of the traditional land based market it will continue to go up. Players are more and more attracted by the online and companies invest big part of the money in advertising.
GAV: Can you name one change that you want to see in the sports betting affiliate ecosystem?
Dan: Taking into consideration that affiliates account for 15-30% of an operator's revenue I think that affiliates should have a stronger voice in regards with what an operator plans. Being in contact with the players all day long, an affiliate has a great feedback and knowledge of what the market wants and can constitute the key to delivering a more appealing and succesful product which in the end would benefit everybody.
GAV: What advise you would like to offer to the new affiliates who are looking to venture into this great industry?
Dan: The best advice is that they need to be ready to change, adapt and improve every day. It is not a complicated business and it still can generate a good income – even if started from 0, but as in every industry – success can be achieved only after many hours of hard work and study.
GAV: Who is your favorite celebrity/sports person?
Dan: I grew up with some incredible sports legends and the best of them was Diego Armando Maradona. Old school!
GAV: If you would just open your YouTube search bar, what would you search for?
Dan: Iron-man contests from Kona, Hawaii.
GAV: Back to work. Do you attend any online gambling/sports betting conferences? If so, which one is your favorite and what is your most fun experience?
Dan: Yes, I am attending to conferences and if I am not present then my partners or the marketing team are present. The most constructive ones are the London conferences and the most fun are Amsterdam and a long time ago Barcelona.
GAV: How do you rate the chances of Eastern Europe becoming potential gaming hotspot of the future? Where do you think the region must improve upon?
Dan: It is for sure that this region will influence a lot the face of the gambling in Europe. Compared with markets like UK, France, Italy, Spain or Denmark which are saturated and competition is very big – Central and Eastern Europe is like a virgin market. We could compare it with the gold rush. The only problem that this region has it's the geopolitical stability and sometimes the fact that the markets are not really predictable. ( any day you can be put in front of a situation in which a country decides to ban online gambling )
GAV: Alright, here comes the fun part…., where would you like to travel in Eastern Europe, some part of the region maybe that you haven't visited yet and favorite destination around the world.
Dan: Moscow, I think, from the Eastern Europe. Also, from the rest of the world I would like to see the beautiful city of Rome and travel to Africa.
GAV: Where you wouldn't want to travel in Eastern Europe?
Dan: There isn't such place.
GAV: What is your opinion about GAV (gamblingaffiliatevoice.com)?
Dan: I will be very short and clear about this. I think that it should go on and should evolve into an association at EU level which could stand up for affiliates and the industry. This is something missing since a long time and all affiliates must understand that even if we are all competitors on the same market – together we are stronger and only in this way we can fight for our rights.
GAV: Thanks Dan for the interview, we know that you're really busy. All the best and good luck for all of your projects!
Last Chance to Join Zurich iGaming Affiliate Conference: Event About Online Gambling Operations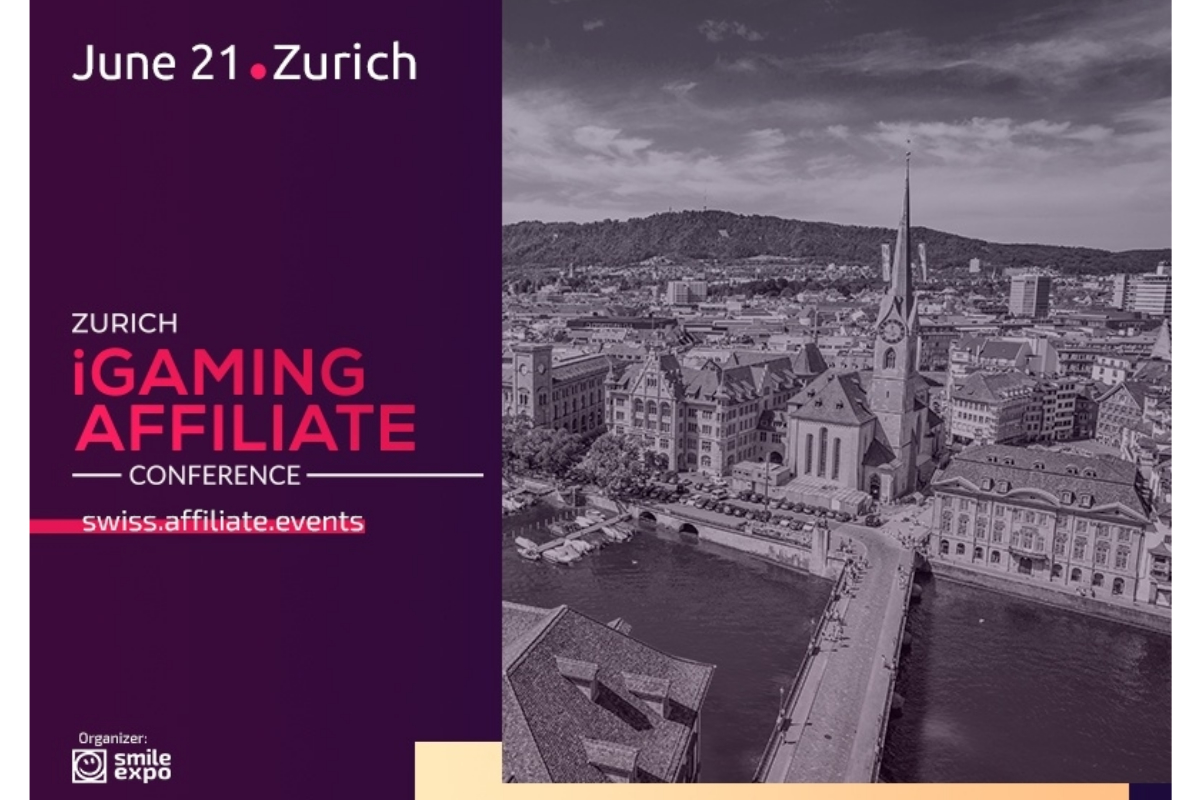 On June 21, an international event company – Smile-Expo – will hold Zurich iGaming Affiliate Conference. It is Switzerland's only event dedicated to online gambling operations and online project promotion using affiliate marketing.
The event will be a platform for sharing experience and establishing cooperation between online casinos and land-based gambling venues.
Conference speakers and participants
The specialized event will bring together representatives of the offline and online gambling industry. It will be attended by casino managers, betting providers, SEO specialists, lawyers, affiliates, and digital agencies from the USA, France, Germany, Greece, Liechtenstein, Luxemburg, and other European countries. They will introduce their companies holding leading iGaming market positions. They include: ORYX Gaming, PartnerMatrix, Endorphina, Red Tiger, Lucky Labz, Rombet, Federbet, Global Bet, Buffalo Partners, Astrea, Expozive, PLANZER LAW, etc.
Top industry experts will make relevant presentations on legal aspects of business operations, company performance optimization, and brand promotion.
Francesco Baranca: general secretary at Federbet. This Belgian non-commercial association combats fixed matches and supports betting companies and their customers.
Dan Iliovici: a specialist in business planning, management, and PR. He is former President of ONJN, the Romanian gambling authority, and Vice President at Rombet.
Robert Toth: has more than 10 years of experience in the iGaming sector. Currently, he is Key Account Manager at Global Bet, the largest independent provider of virtual sports.
Reuben Portanier: a professional with executive management experience in gambling, consultancy, technology, and finances. Director of Business Development at GTG Advocates and Founding Partner at Afilexion Alliance. These companies provide legal and consulting services. The speaker is also Co-Founder and Director at Caledo.
Joe Ewens: journalist and author of many materials dedicated to gambling. Now, he is a managing editor at GamblingCompliance, a provider of an independent legal, regulatory and business analytics in the global iGaming sector.
The conference will be followed by the Talks&Drinks party. Participants will be able to discuss critical issues as well as find new business partners and investors to implement future projects.
Location and organizer
The conference will take place at Sheraton Zurich Hotel. The registration of participants will start at 9:30 a.m.
The event is organized by Smile-Expo, a company that has been conducting international specialized В2В and В2С events for 13 years.
Hurry up to buy a ticket at the 20% discount! You should just use a promo code: PR20. Register to the conference right away.
Event details are available on the official website of Zurich iGaming Affiliate Conference.
Media profile joins Better Collective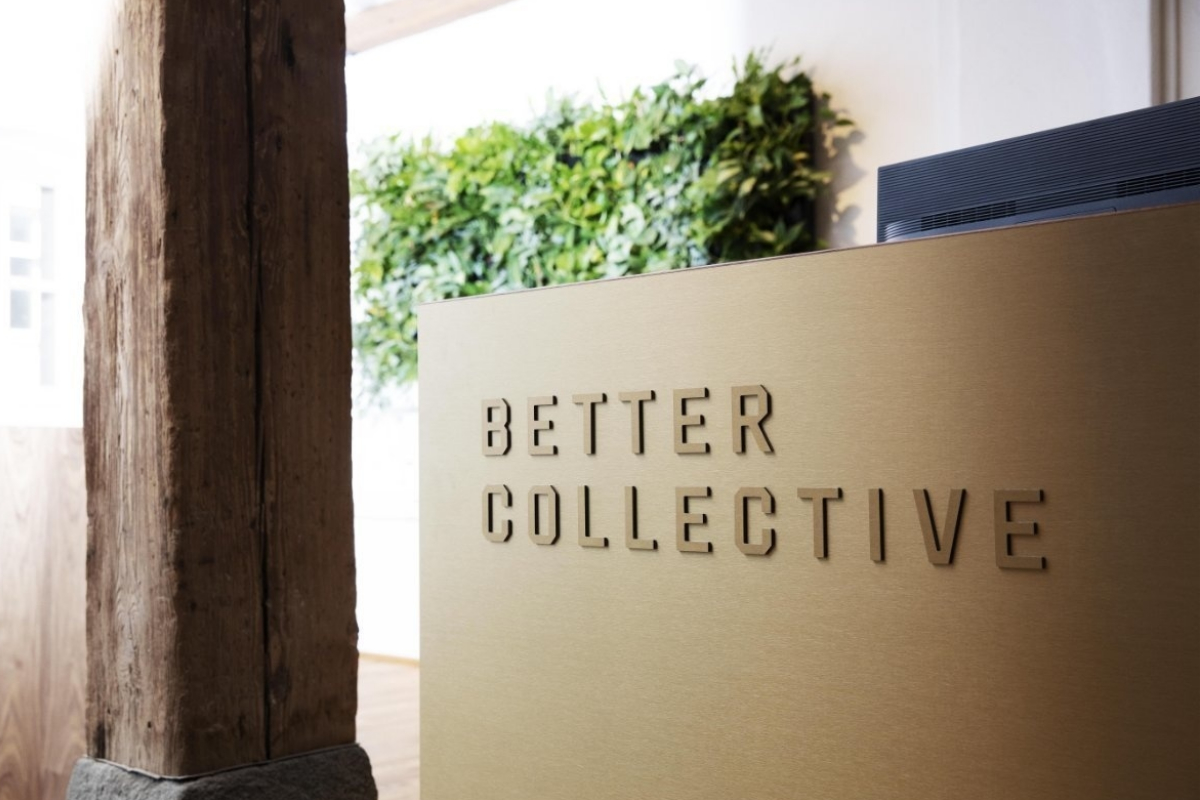 World leading sports betting affiliate, Better Collective, hires former General Manager and Editor-in-Chief of Racing.com, Shane Anderson. Anderson joins the headquarters in Copenhagen where he will take on the position as Senior Director of Group Content & Brand.
On July 1st, 2019, former General Manager and Editor-in-Chief of Racing.com, Shane Anderson, joins Better Collective. In his new position as the Senior Director of Group Content & Brand, Anderson will be in charge of leading an ambitious content strategy that will strengthen the on-site content of Better Collective's brands and products.
Jesper Søgaard, CEO of Better Collective, said: "We are extremely glad to get Shane Anderson on board with us. He comes with many years of managerial experience from within the industry and will help set an ambitious content vision that will empower the Better Collective brands, such as Bettingexpert.com, even further. This will ultimately lead to a better experience for our users."
Shane Anderson said: "I have followed the development that Better Collective has undergone with great admiration over the past few years. I look forward to becoming part of the team in Copenhagen and bringing my experience within journalism to the content production of BC's products to make them even stronger and more appealing to the global community of sports betting fans."
Shane Anderson has been part of Racing.com since its launch in 2014, where he has both had the role as a television presenter, as well as a member of the executive management team.
Smile-Expo to Hold First Georgia iGaming Affiliate Conference Dedicated to CPA Networks and Gambling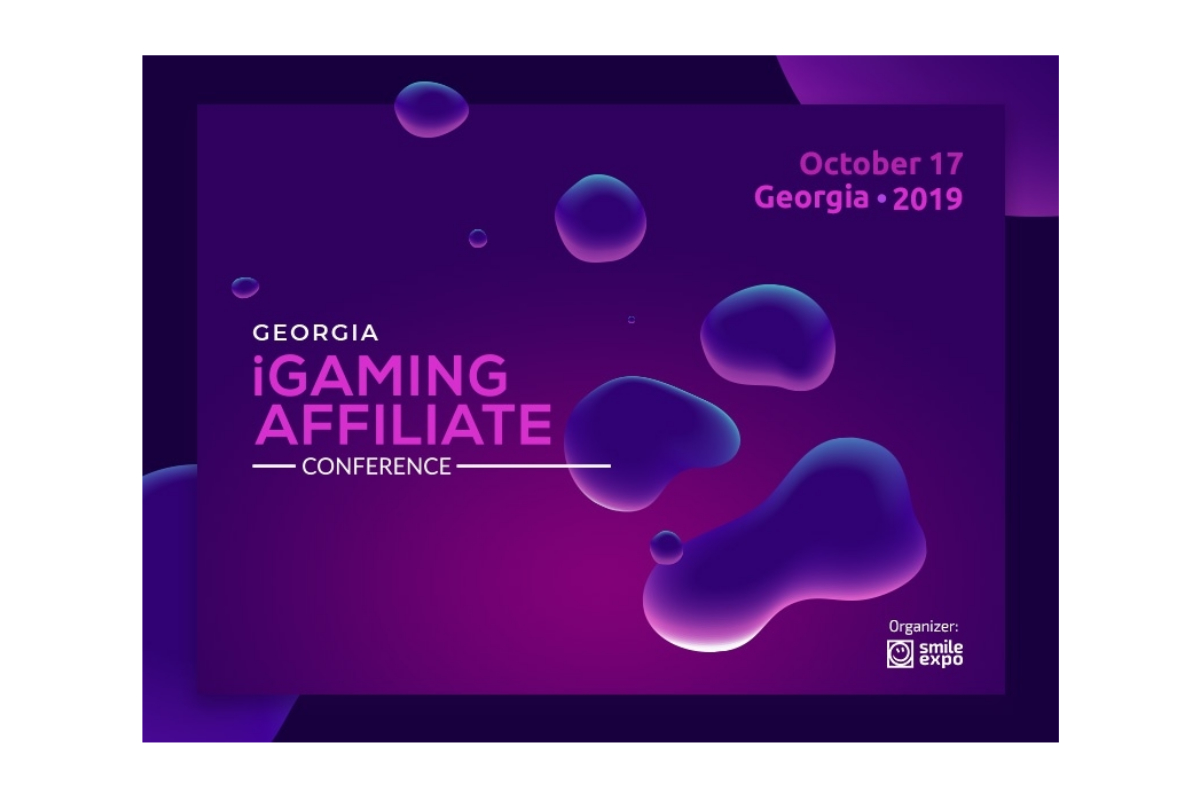 On October 17, Tbilisi will host Georgia iGaming Affiliate Conference, the country's first event dedicated to affiliate marketing in the gambling industry. The event will bring together gambling experts, software developers, and affiliates.
Georgia iGaming Affiliate Conference by Smile-Expo will involve top gambling experts who will share information about new technologies and legal aspects as well as examine affiliate marketing prospects in Georgia and worldwide.
Online Gambling Market in Georgia
The Georgian gambling market is one of the core markets in Eastern Europe. Its traffic is freely accepted by such major affiliate networks as 3sNet, Adventor, and FINAFF.
Besides, Georgian gambling companies use foreign networks to offer their solutions and unique affiliate programs appropriate to their products. The country is included in the map of affiliate programs operating at global and regional levels.
Georgia iGaming Affiliate Conference
It is Georgia's first event dedicated to gambling affiliate marketing, online gambling, and market potential. Invited industry experts will make presentations on online gambling trends, compare legislative issues in different countries, and share secrets of iGaming affiliate program operations.
Exhibition Area
The exhibition area will allow iGaming companies, software developers, and affiliates to present their solutions and services. Attendees will be able to appreciate exhibitors' products and talk to company representatives personally.
Whom the Conference Is Aimed at
Georgia iGaming Affiliate Conference will be useful to affiliates, arbitrage specialists, online casino operators, affiliate network representatives, lawyers, developers of specialized software (web platforms, apps, programs), webmasters, SEO experts, and marketers.
The conference will allow to discover more about the gambling industry regulation, marketing strategies, and gambling affiliate programs. Conference guests will be able to take part in efficient networking, establish beneficial business contacts, and find new partners.
Organizer and Date
The event will be held by Smile-Expo, an international company that has been organizing business events for 13 years. Georgia iGaming Affiliate Conference will take place in the capital of Georgia on October 17.