Affiliate Grand Slam Official Press Release – Mission Accomplished, Wheel Reinvented!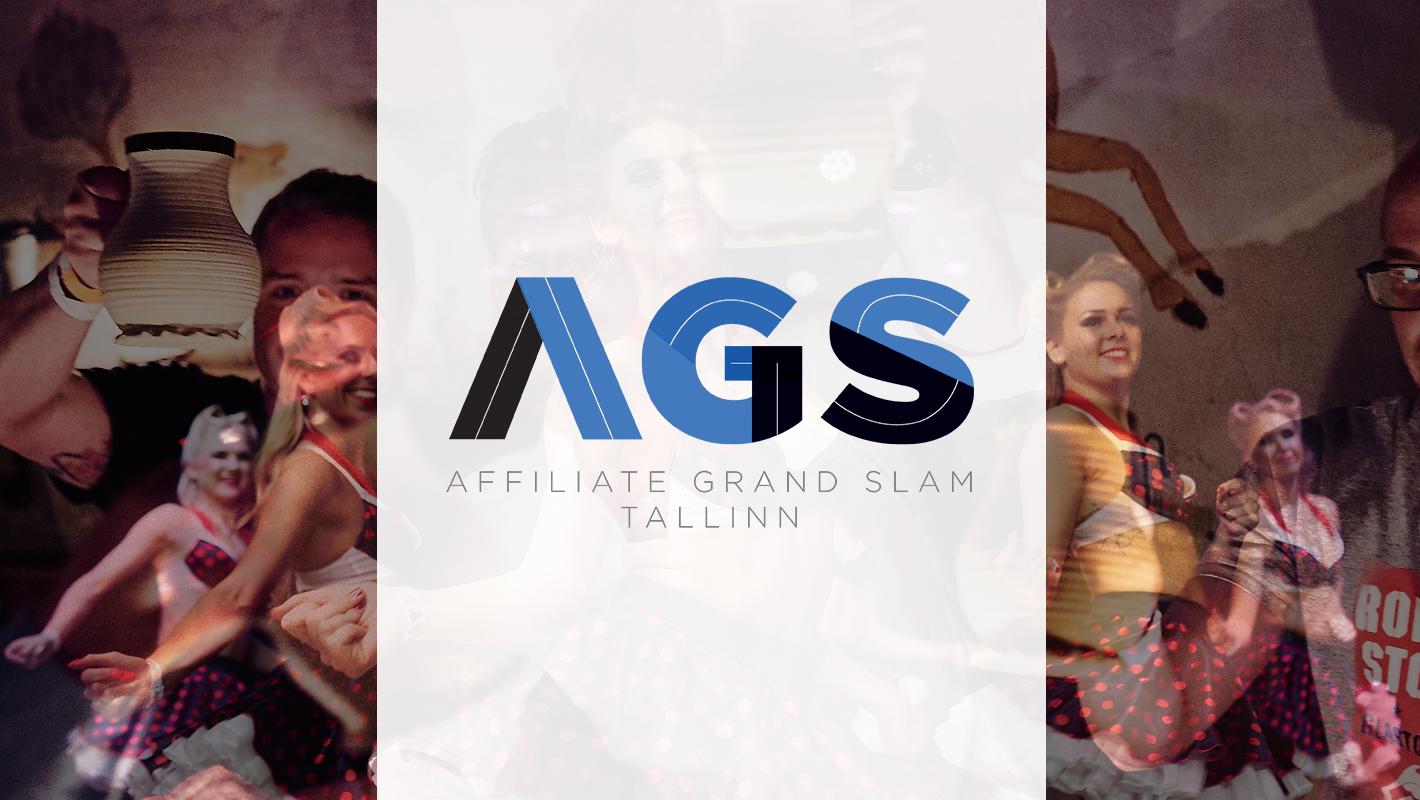 The organizers of Affiliate Grand Slam, a new event in the igaming affiliates calendar, was organized last week and as soon as the last affiliate jetted off from Estonia, the official press release was published. As you have gotten used to by now, we have covered the event via our portal as a Media Partner.
The demand was there for all to see, then the organisers behind SiGMA came up with the magic formula: limit the conference to five affiliate managers and open the flood gates (with strict due diligence) for affiliates.
Affiliate Grand Slam represents the first conference in the history of affiliation where affiliates could apply for an all-inclusive VIP treat, including flights, five-star, two-night stay at the Hilton, excursions, lunches, dinners, and parties thrown in the mix.
Only five operators were allowed to host the Grand Slam, plus another five non-operators were allowed to sponsor it.
The event started off with 250 affiliates flying in to Tallinn from all corners of the world on Thursday 27th April. The SiGMA crew greeted each affiliate at the brand new, five star Hilton Park.
That same evening, each operator sat down privately with give-or-take fifty affiliates for a dinner within the hotel itself. Betting Gods, Olybet, PlayOJO, Quasar and Videoslots lavished with affiliates and nurtured new working relationships in a friendly environment. Good wine in abundance.
The night was far from over. After dinner, all guests headed down to Olympic Casino within the Hilton itself for welcome champagne, dark chocolate, cigars and a free-roll, networking poker tournament.
The organisers were hoping the night would end there and that affiliates won't head out in the wilderness of Old Town, but, as anticipated, half their hopes went up in flames.
Still, next morning, breakfast was brimming with activity and all affiliates, bar a few casualties, seemed eager for the conference to start. Each operator gave a small presentation, followed by a series of quality workshops. Mini stalls, an exquisite buffet lunch table, coffee and Baltic treats cluttered the meet-market outside the conference hall, where handshakes and business cards were being exchanged.
Following a few hours at the Hilton spa, it was time for the big traditional dinner! Everyone headed to Olde Hansa, walking through the narrow, cobble streets of charming Old Town, for a feast back in time. Traditional cuisine made its way on all tables for everyone to share while more business cards exchanged hands.
Shortly after dinner, the closing night awaited at the Olympic Casino for a VIP, strictly by invite nighter-bender. Few guests joined the party, but the organisers would not elaborate. We can only guess how the night unfolded with 250 affiliates in this charming Baltic city.
The success of Affiliate Grand Slam was such that the industry won't wait another year for the organisers to launch the second edition. A new city to uncover, new hosts, new affiliates. This is Affiliate Grand Slam. The wheel has been reinvented.
This slideshow requires JavaScript.
Log on to www.affiliategrandslam.com or www.maltaigamingsummit.com for details about the next event. If you're interested in hosting or sponsoring the next AGS get in touch with organisers on +356 99263626, by email at [email protected] or by skype at eman.pulis.
Fiat & Crypto: King Billy players get the best of both worlds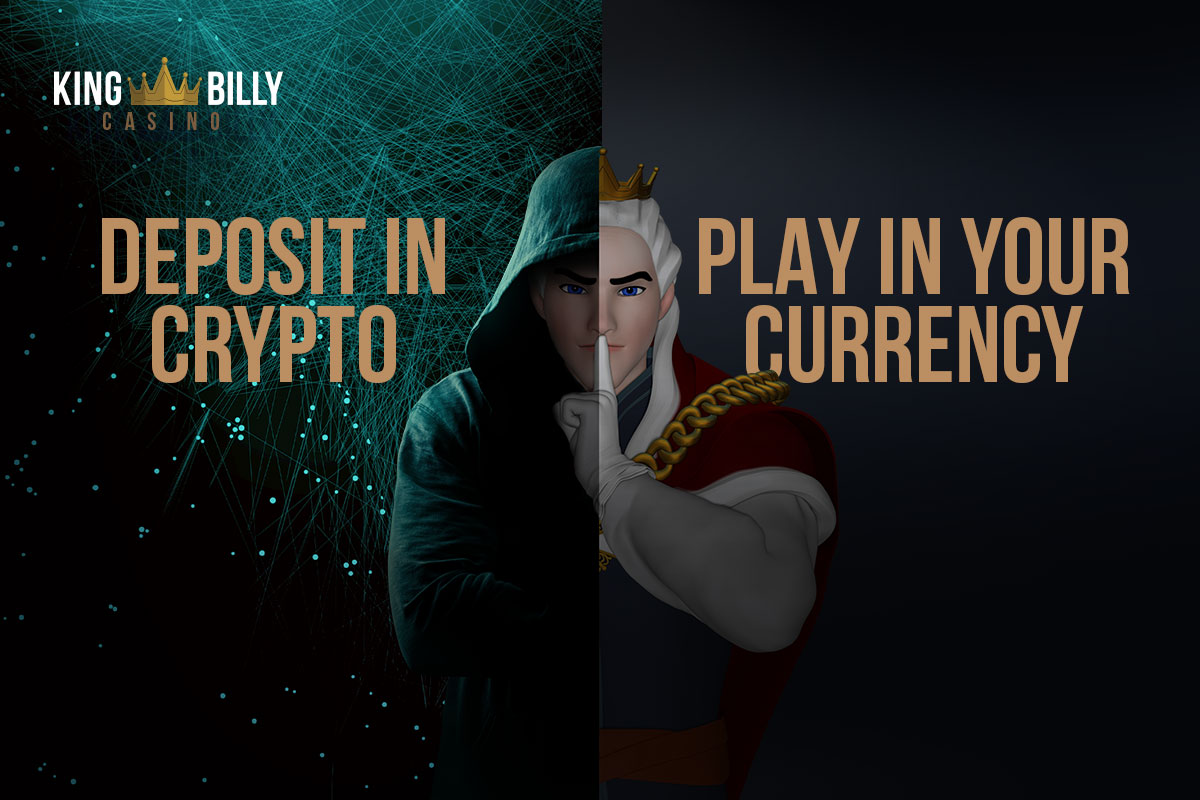 See how the casino players can deposit in crypto and play in fiat. 
Since the dawn of e-gaming robust payment systems have been crucial for the success of any online casino, as they are a key factor in creating a positive and satisfying gaming experience. Moreover, the availability of different payment options allows players to choose the method that works best for them, whether it be classical fiat money or cryptocurrency.
But is it possible for an operator to give its players the best of both worlds, fiat and crypto at once? Yes, it is, with the King Billy feature "deposit in crypto, play in fiat". The concept is simple. A casino player deposits in crypto (choosing among 4 cryptocurrencies King Billy supports). Then, the system automatically shows them their balance in the currency of their choice (among the 14 currencies King Billy supports, used by more than 3 billion people worldwide). When the players withdraw, their transaction takes place back in crypto. 
What are the advantages of this system? Ruslan Legenzov, King Billy Casino Head of Affiliates (or "Lord of Affiliates" as the internal etiquette demands) has the answers: "Good things come in threes, and there are certainly 3 very good things about our "deposit in crypto, play in fiat" feature.
First of all, depositing in crypto means less hassle and paperwork for the player and elimination of the dreaded "transaction not coming through" issue. This has been a problem and actually a torment for many of our players in remote areas of the world. As a global casino, we are happy to act in ways that give peace of mind to our players.
Secondly, this system offers a greater player experience to the King Billy Citizens and Nobles, as they can now take advantage of our numerous promotions and offers in fiat. For example, players who deposit in crypto can now participate in our extremely popular fiat-only "Slot of the Month" offer, that's been a staple of our casino since our launch. 
Finally, with "deposit in crypto, play in fiat" our players, especially the not so cryptocurrency-savvy have a much clearer understanding of their wins or losses. I am sure that a player, let's say from Vietnam, prefers to see, in real time, how much his slot win is worth in the Vietnamese Dong than running in parallel a crypto converter tool to do the math!"
Well said and well done your Majesty. 
For those interested in the "deposit in crypto, play in fiat" feature, King Billy Casino accepts the following currencies: Euro (€), US Dollar ($), Canadian Dollar (C$), Australian Dollar (A$), New Zealand Dollar (NZ$), Norwegian Krone (kr), Indian Rupee (₹), South African Rand (R), Vietnamese dong (₫), Indonesian rupiah (Rp), Malaysian ringgit (RM), Thai baht (฿) and the Philippine peso (₱). King Billy also accepts the following cryptocurrencies: Bitcoin (BTC), Ethereum (ETH), Litecoin (LTC) and Tether (USDT).
King Billy Casino is a new-generation online casino, launched on St. Patrick's Day in 2017. It is available in 4 languages (English, German, French and Finnish) and it has an impressive record in awards with 25 wins, shortlists and other distinctions, and an amazing variety of features and games. King Billy has prioritized the creation of a superb user experience, focusing on the myth of King Billy and his Kingdom and treats all players with the specialness they deserve. 
Rightlander wins "Best Tech for Affiliate Programmes" at IGB Affiliate Awards 2023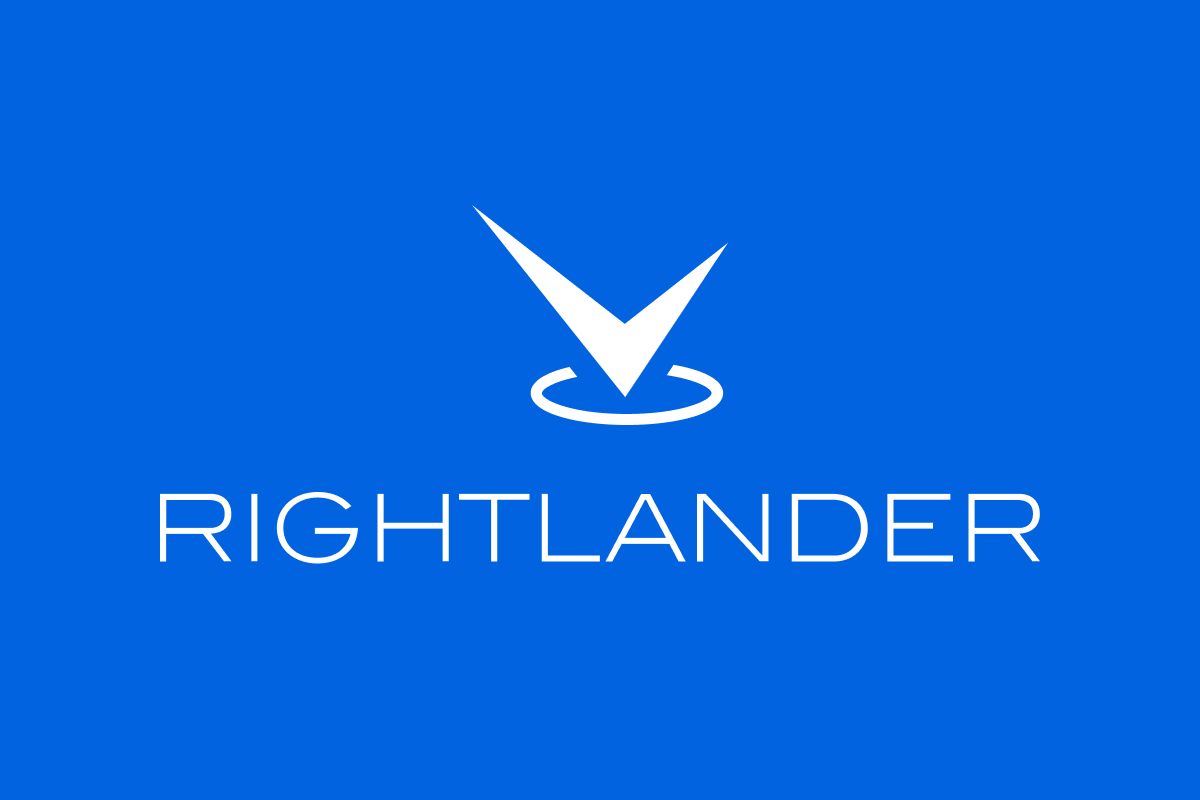 Following the launch of their innovative Smart Workbench, Rightlander, the advertising and affiliate compliance monitoring specialist, have won the award for 'Best Technology for Affiliate Programmes' at this year's IGB awards ceremony in London.  The annual award, dubbed the Oscars of the iGaming affiliate market, recognises the most successful businesses in the gambling industry.
Rightlander is a state-of-the-art advertising and affiliate compliance platform that allows advertisers and networks to identify potentially non-compliant content across different territories. It does this by scanning affiliate content from within the target market, looking for events or conditions defined by clients and regulators, and sending alerts when it finds content that meets those conditions.
According to the judges, who praised the submission's clear evidence and figures showing customer adoption and cost savings, Rightlander's offering is "a very strong piece of technology which leads the industry in protecting affiliates, operators and ultimately players and ultimately makes the industry better for being in it."
Ian Sims, Founder of Rightlander said "We are extremely happy to have won the Best Tech for Affiliate Programmes and this is a milestone moment for Rightlander.  We developer/marketing folks love to throw around words like "game changing" and "AI-driven" but when you win an award for "Best Tech for Affiliate Programmes" and it's one of the judges calling it a "game changer", that is quite an endorsement."
Over the past 5 years, Rightlander has scanned tens of millions of webpages to help advertisers identify non-compliant advertising by their marketing partners to protect their brand and regulatory licenses.
Casino Guru wins IGB Affiliates Safer Gambling Initiative of the Year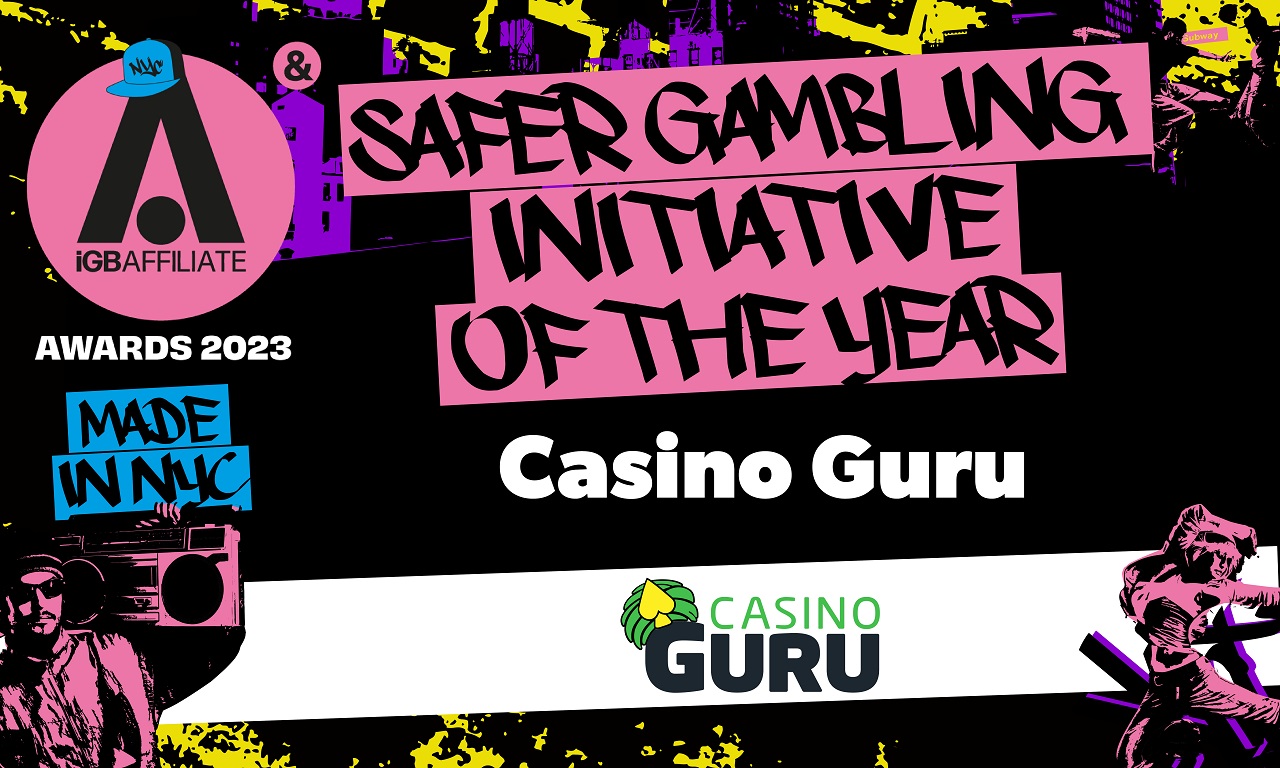 Casino Guru has won the IGB Affiliates recognition in the Safer Gambling Initiative of the Year category.
Casino Guru has won the IGB Affiliates Awards distinction in the Safer Gambling Initiative of the Year category, an award granted to affiliate services with an unfaltering track record in their commitment to raising player protection standards and contributing to the industry's ability to better understand gambling-related harm.
Casino Guru underwent a thorough review, which included a look into how the company sought to educate and protect players beyond statutory requirements and the active steps taken to introduce players to a safer gambling journey in every market they engage with.
The assessment distinguished Casino Guru for its comprehensive efforts in responsible gambling and gambling harm prevention as captured by the Gamtegrity, the unifying home of all responsible gambling and consumer protection projects and initiatives launched under the Casino Guru banner and name.
Spearheaded by Šimon Vincze, Casino Guru's Sustainable & Safer Gambling Lead, Gamtegrity reunites some of the company's most impactful projects and initiatives geared towards raising standards for the entire industry insofar as problem gambling, player behavior, and harm protection are concerned.
Vincze hailed the IGB Affiliates distinction as a deserved and important milestone in the company's ongoing efforts to provide the industry with guidance on how to better protect consumers and provide players with assistance on their journey to picking the best and most responsible industry operators.
"QUOTE by Šimon"
I am thrilled from this recognition as it includes most of the projects that I work on. However, this achievement is a reflection of work throughout the departments of Casino Guru and I feel honored to translate it to the rest of the industry. Safer Gambling is undersized in affiliate space, and it is great that iGB motivates companies to compete in it.
Casino Guru's Gamtegrity project reunites the company's Global Self-Exclusion System (GSES), an ambitious cross-border initiative designed to create a comprehensive global mechanism that enables players to exclude themselves from regulated gambling markets and focus on recovery.
Casino Guru has similarly focused on creating tools that assist and help vulnerable players to address their problem as well as find help, extensive global information and easy access to treatment options.
The company has also leveraged its industry expertise to create the Casino Guru Academy, an ambitious undertaking which understands how important it is to educate industry professionals about best practices in customer support, casino bonuses, safer gambling, and other important areas.
Not least, Casino Guru's ample effort and experience in maintaining responsible gambling standards that go beyond national legislation have led the company to set up the Casino Guru Awards which seeks to distinguish prominent operators that share the company's core values in providing consumers with the safest gambling possible.
The Safer Gambling Initiative of the Year distinction is evidence of the strong and meaningful impact Casino Guru has had in bettering responsible gambling standards and seeking to actively assist players who may struggle with gambling-related problems or suffer gambling-related harm.