Affiliate Interviews: Chris, CEO of Allfreechips.com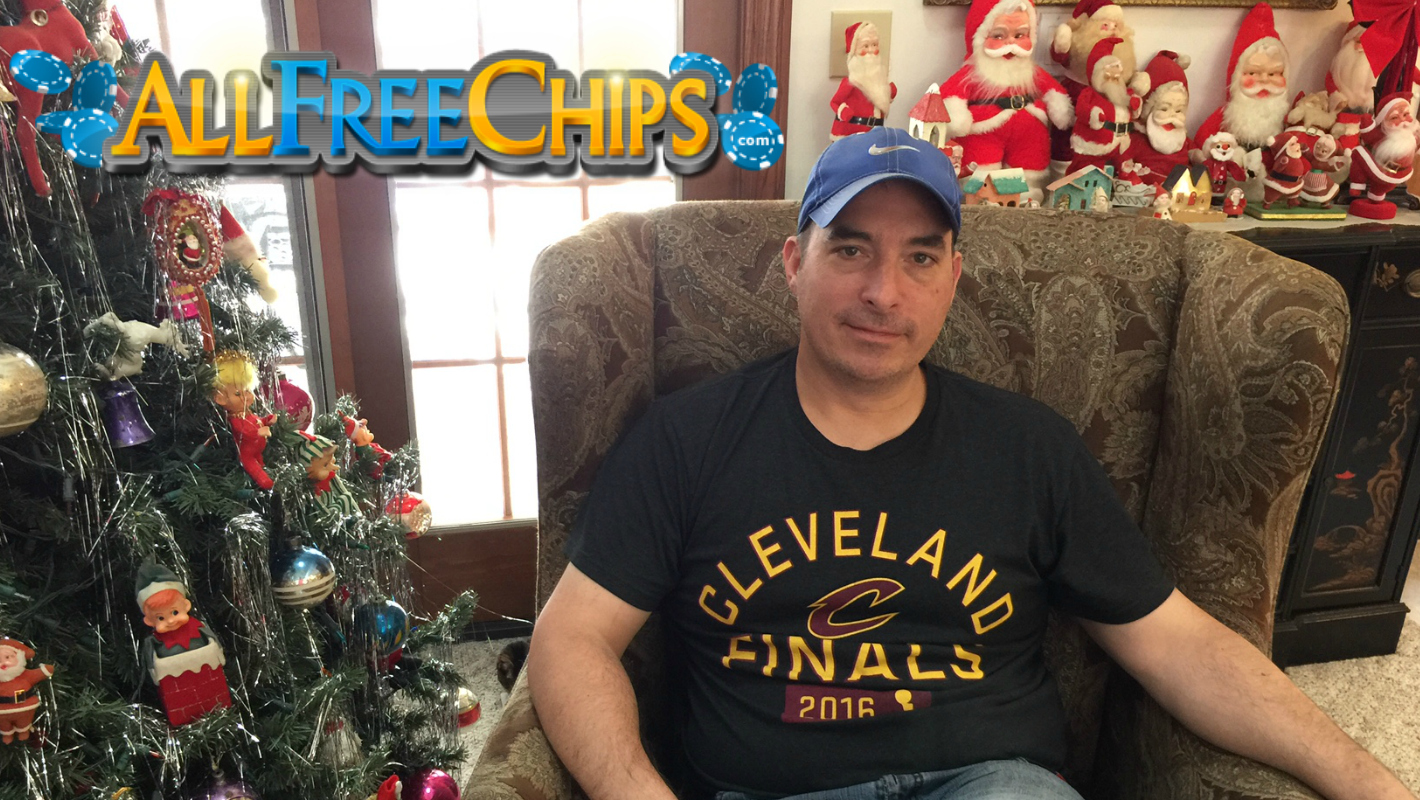 In this weeks affiliate success story you'll get to know Chris Trenka, CEO and web developer of Allfreechips.com, a great website which gives you insights on the operators, but it's also a good  source to get latest no deposit bingo and casino bonuses!
GAV: First of all thank you very much for the opportunity Chris! Could you share your profile with us so our readers can get a better idea of who you are?
Name: Chris Trenka
Age: 44
Hometown: Hudson
Living in: Hudson
Favorite Food: Ribeye
Must Read Book: The Stand
Profession/Job title: Pretend CEO and web developer
GAV: Hi Chris, first of all, tell us and our readers as well a little bit about yourself. How did your career start in the industry? What was the key idea of developing this great online gambling casino guide/community ?
CHRIS: It all started in 2004, I found you can play slots online with no deposit. This was the coolest thing and I cashed out $350 from a Micro gaming casino plating the double magic slot from a $10 bonus. At this same time 1and1 was offering a free domain name and web hosting as their promotion for just launching and a co-worker told me to get it, its free! Well this started a thought of what kind of website do I want to have as I had no idea how to make one. Then it hit me, I can make a site telling people how to plat casinos for free, and I hoped if I sent them players I could maybe get a few more free plays from them. At this point I had no idea what an affiliate was so things were going to change real fast. I got the Allfreechips domain name and learned how to make a table on the web with the casinos, a link and the amounts. The rest is databases and history.
GAV: Since there are thousands and thousands of websites in this niche out there, where do you think Allfreechips.com stands now?
CHRIS: I think I have really made a brand name. I have a monthly contest I run that pays out $300 to $500 each month for my members. My forum Mod Catlicker does a great job coming up with new contest each month and making the forum a fun family feeling area. So between the great loyalty of my members and great SE rankings on Google we keep moving forward.
GAV: How do you see the online slots market/industry at this moment?
CHRIS: I see it getting overwhelmed with white labels and fly by night operators. I also see retention falling with so many options out there. Do people get tired of going to new casinos for $5 bonus at this point is the question. Also the affiliate community is growing of course, many great people from 2004 are no longer in the game but many many more are. We also see a lot of blackhat operations that come and go that take up a lot positions that I just can't compete with doing things cleanly but then again I have done well since 2004.
GAV: How did you start and most of all what bumps did you have to overcome at the beginning?
CHRIS: Getting users obviously and learning what html is. Users was a funny thing as back then there were a lot of casino forums on free hosts, and they had a lot of friends on the forum pages. This was great as I would drop little posts in there and add something about their site to my 2 page website. Also seems like simply making a site ranked in Google pretty easily then as I had no deposit poker and bingo in top 10 pretty fast for some reason. The next big bump was updating offers, what a pain it is to update a static table all the time!
GAV: We have analyzed Allfreechips.com and found some great quality content. Are you writing it by yourself or do you have a team of people writing for you? How many slots are there on your website? How about the forum, tell us a bit more about it?
CHRIS: I was very stubborn about anyone doing anything with my site forever, but once I started adding slots I needed help. A good friend now, my content writer Doug has done a great job of writing for my 4200 slot machines now on Allfreechips. I keep thinking I'll catch up to them all one day but it seems impossible. The forum is remnant of the old days, but that is what really turns Allfreechips into a family, its amazing what you learn about people and the real life bonds that are formed there.
GAV: How do you manage to keep the content fresh and relevant on your website, when a lot of fluffy and nonsense appear on the Internet on a daily basis?
CHRIS: Well with new bonuses and new slots appearing all the time the content is pretty fluent. Right now I have 35 slot reviews I need to add so there is very little time to not have new content. I also added a daily list of casino promotions that runs on the homepage and leaves the last 10 on each casinos review page to give my players all the possible info I can. I also started posting the games and bonuses to Facebook, Google plus and Twitter.
GAV: We are pretty sure that you receive messages from Affiliate Managers on a daily basis showcasing their best products. You of course select them by the brands they work with; but what are your thoughts on how a real Affiliate Manager-Affiliate relationship should be built?
CHRIS: Well I have a group of managers I consider friends now, and that goes a long way. I don't respond well to emails as they get lost really. I also won't update a casino every 2 days, or work real hard for one that is not converting. If they want my attention Skype is the way to go.
GAV: How do you see the future of the online casino/gambling industry? For instance, will it become a truly global phenomenon?
CHRIS: I do believe its already global, what I am more afraid of is more local run operations like New Jersey, they not only want a piece they want a monopoly, a true government operation. East Europe will hopefully continue to grow and hopefully Canada becomes more open.
GAV: Tell us one change that you want to see in the casino affiliate ecosystem?!
CHRIS: Real regulators. I mean I want them to ensure the software can not be manipulated for payouts to protect the players, and also insure the affiliate numbers are not editable by they operators. I have had 3 very large whales since 2004, all 3 times they deposited 50K plus in one month and either decided not to play anymore or asked to have their accounts closed. I can see that happening but not all three, and I would also assume since they came from me they would re-appear at some point?
GAV: Do you have any advise you would like to offer for the newbies who are looking to venture into this great industry!?
CHRIS: Today you better know what your doing, when I started it was not difficult to get players and conversions. I think today you better have a solid plan, knowledge and real expectations to produce something competitive. I am building multiple other sites still but my main focus is still Allfreechips because it does take that much time and resources to keep going.
GAV: Do you attend any iGaming/online casino conferences? If so, which one is your favorite and what is your most fun experience?
CHRIS: With 2 kids in school I nerve had much of a chance to travel a lot, and 4 years ago I had a real job. I have managed to go to the CBG Canadian get together twice, both times I had a great time meeting the people in person.
GAV: What do you think the chances are for Eastern Europe to become a potential gaming hotspot in the future? Where do you think the region must improve upon?
CHRIS: As I stated before I think that's the big new area, Russia can be very large as they become more open. I think the industry really needs more structure and proof that it is not the crooked sham that many people still think it is today.
GAV: Where would you like to travel in Eastern Europe?
CHRIS: I would love to visit Germany and Russia, I think the old architecture is amazing, and married to an architect we would have a great time. At this point with the refugees in Germany I think I will wait a few years before traveling though.
GAV: Where you wouldn't want to travel in Eastern Europe?
CHRIS: I'm up for anything as long as its safe, see some Rugby games and have fun.
GAV: How about a favorite celebrity, do you have one?
CHRIS: I don't really waste a lot of time with TV or movies, I also think the celebrity mindset of you should do what we think because were famous is a real turn off. I would like to hang out with the boys from 'Trailer Park Boys' something my son got me into watching when I need a break.
GAV: Tell us your opinion about the Gambling Affiliate Voice?
CHRIS: I think it is a great idea to focus on the affiliates, we are a great bunch of people that are all very helpful with each other. We of course have our secrets and strategies we wont share but when in need its a great group. Giving a voice and view into the personal side is a great idea.
GAV: Thank you very much for your answers and time Chris, we appreciate it! All the best to you and if you have some news or updates that you'd like to share, feel free to contact us!
If you would like to suggest some more questions or subjects for future interviews, be sure to send your suggestions to: george@gamblingaffiliatevoice.com .
AffiliateINSIDER delivers practical skills to complement 'on the job' training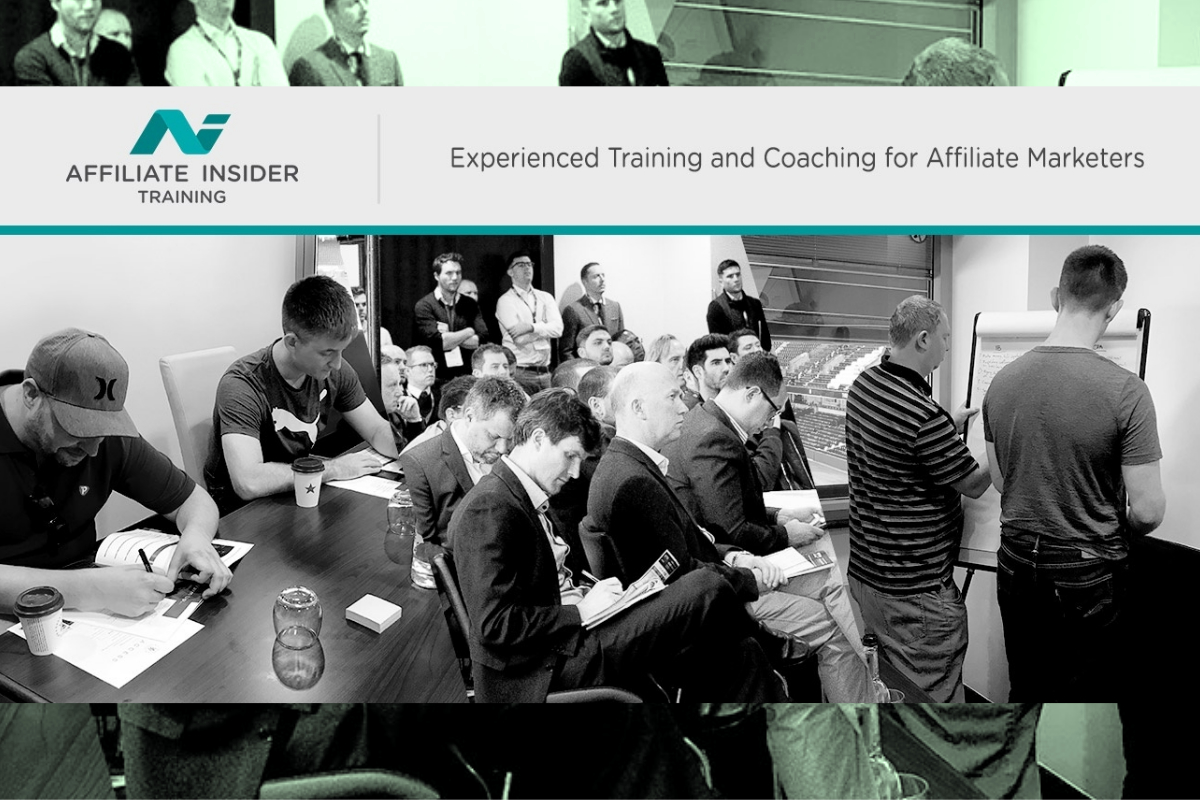 The launch of the bespoke Affiliate Manager Coaching Academy from AffiliateINSIDER means that affiliate managers in the iGaming sector now have an opportunity to access over two decades of affiliate marketing strategies, tactics and expertise.
Founded by Lee-Ann Johnstone, the CEO of news, training and events business AffiliateINSIDER , this new academy aids skills development for affiliate managers and graduates entering the digital marketplace.
Delivered in exclusive training venues to provide bespoke and tailored classes, it is built around proven strategies for helping affiliate programmes grow. Only up to a maximum of 10 delegates are permitted to enable significant 1 on 1 time within an intense learning schedule.
The advanced one-day program is tailored according to a pre-course questionnaire designed to customise content delivery to the delegates in the room. It is then backed up with a 90-day action plan from the tactics learnt on the day and includes a 30-minute personal Skype coaching call, while a detailed workbook and course notes are available to take away.
Johnstone commented: " The affiliate coaching academy is an extension of the strategy and skills I've learnt working in this industry for almost two decades. It's about helping promoting best practice and continued skills development coupled with a practical implementation of affiliate marketing techniques."
She continued: "Our course content gives candidates the skills they need to grow their affiliate programme reach, negotiate the right commercials and build successful affiliate relationships.
"Affiliate marketing is an exciting constantly changing digital medium, but one that has predominantly been led by on the job training, which means skills are passed down and can become dated. It's therefore vital that we create content and course structures that promote skills development and digital learnings for affiliate managers to remain at the top of their game!"
Rasmus Sojmark is the founder and CEO of SBC , a leading news and events company for the sports betting industry that joined forces with Johnstone in November of last year to launch the AffiliateINSIDER.
Sojmark added: "The Affiliate Coaching Academy is a natural extension of the AffiliateINSIDER ethos to promote skills development and knowledge sharing in the affiliate space. For this reason, launching this exclusive academy made sense on so many levels.
"Our clients and partners can now benefit from tailor made learning opportunities and access a level of skills development not offered anywhere else. Lee-Ann has a vast amount of experience working across a wide range of industries, which is what makes this opportunity so unique.
"We are very excited to offer this service to both individuals and companies who wish to grow their affiliate business and improve their affiliate partnerships ."
For more information about the course content and booking dates, please contact AffiliateINSIDER sales team: sales@affiliateinsider.com 
Meet the first four speakers of Kyiv iGaming Affiliate Conference!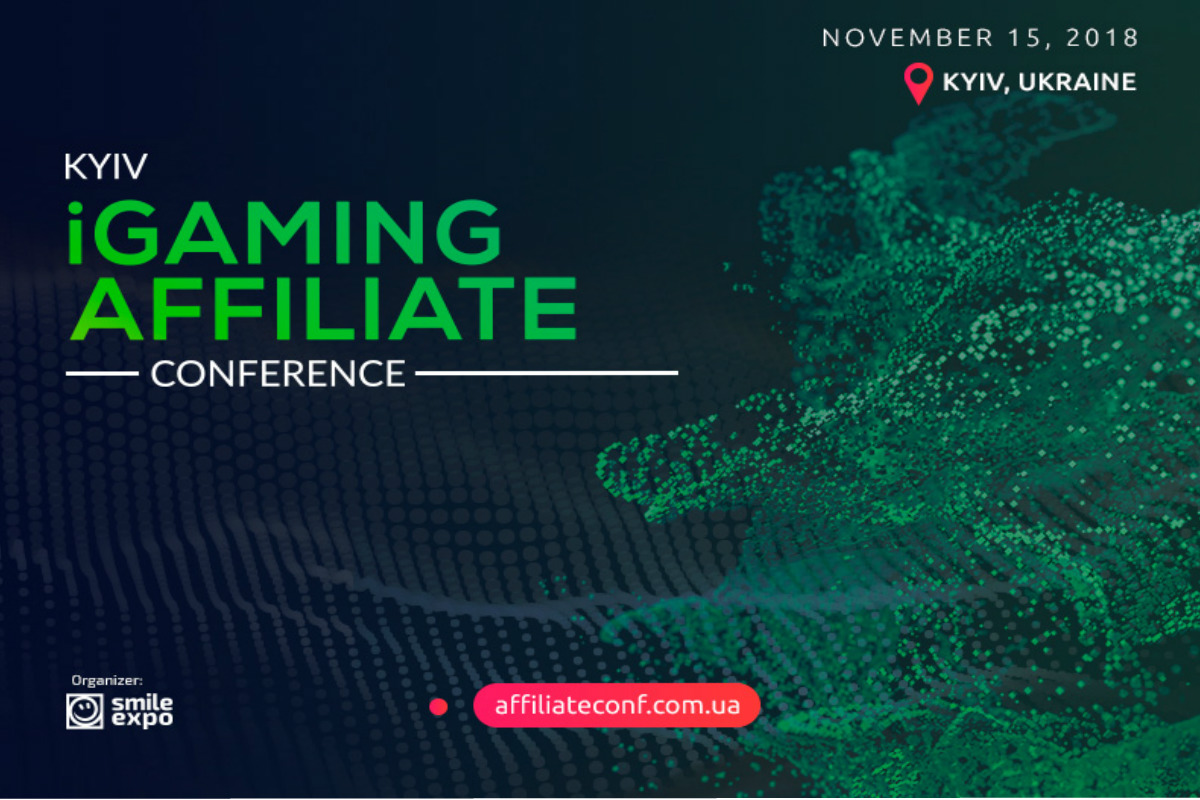 Speakers of Kyiv iGaming Affiliate Conference: discussion of gaming affiliate programs and traffic in Russian and foreign networks
On November 15, Kyiv will host iGaming Affiliate Conference. The industry representatives will discuss the latest gambling and affiliate marketing trends as well as take an opportunity to establish new business partnership within the networking area. Meet the speakers of the event that have already confirmed attendance. They are e-business professionals and world-class experts on affiliate marketing.
The event will gather representatives of iGaming business and affiliate marketing. The platform consists of a conference, an exhibition, and a networking area. It will take place at Vsi. Svoi D12 (12 Desatinna St.), a popular center of cultural and business life in the city's old town section.
Conference: space for expert's presentations addressing affiliate marketing and iGaming.
Exhibition: a venue for iGaming representatives from across the globe. The companies will present software and hardware products.
Networking: business representatives will enjoy the enjoyable atmosphere with a VIP zone available to special guests.
Conference speakers and their presentations
iGaming is a highly competitive niche, which has to be taken into account while developing marketing strategies. Vladimir Luchaninov, Head of Acquisitions at Firelink Media, will tell about the pitfalls of eSports affiliate programs and provide the criteria of affiliate program choosing. He will also touch upon the challenges of risk assessment as well as advise on how to reach the highest profit from an affiliate program.
Kostiantyn Novofastovsky, Head of ClickFrog, will also cover the peculiarities of gaming websites. In his presentation titled 'Buying traffic in gambling. How to avoid bots', the speaker will feature the popular resources and compare CPM banners with ClickUnder.
Dmitry Petrenko, Head of SEO at Edu-cash.com Ukraine, will dwell on promotion in foreign networks. The speaker took part in website promotion to top positions in the U.S., Canada, Germany, Austria, and the CIS. He will reveal the secrets of leadership on foreign competitive websites emphasizing on grey promotion and organic traffic.
Myroslav Liaskovez, Founder at LeadMarketing and an author of the online course 'Facebook Without the Fluff', will shed light on traffic arbitrage techniques in social networks. The attendees will have a chance to find out about the frequent mistakes made by beginning arbitrage managers and effective advertising strategies for Facebook.
New speakers are coming soon! Visit the website Kyiv iGaming Affiliate Conference to follow the announcements.
Register to keep up with the trends of gambling affiliate marketing.
Esports Entertainment Group Accelerating Affiliate Marketing Agreements With Additional 42 Esports Teams, Bringing Total To 176 Esports Teams Esports Entertainment Group, Inc. (OTCQB:GMBL) (or the "Company"), a licensed online gambling company with a specific focus on esports wagering and 18+ gaming, is pleased to announce Affiliate Marketing Agreements with 42 additional esports teams as the Company continues to ramp up affiliate marketing activities in support of its recent launch of vie.gg, the world's first and most transparent esports betting exchange.
SIGNIFICANT ACCELERATION IN ESPORTS TEAM ADOPTION OF P2P WAGERING MODEL
This announcement, along with the announcement of 36 additional esports teams earlier this week, signifies a significant acceleration in adoption of the company's P2P esports wagering platform by global esports teams. Teams are overwhelmingly pointing to the P2P model as highly desirable for their fans due to the fact "at VIE.gg a fan always wins", as opposed to pitting fans against the "bookie" in the traditional model where the odds are heavily stacked against fans.
The addition of these 42 esports teams brings the total number of esports team affiliates to 176 since the Company's first announcement on April 5th, representing a major milestone for Esports Entertainment Group.  The Company anticipates many more Affiliate Marketing Agreements with esports teams throughout 2018.
NEWEST ESPORT TEAM AFFILIATES FURTHER EXPAND GLOBAL REACH INTO SOUTH AMERICA
The addition of the 42 esports teams below represents further significant geographical penetration into the South American market.  The geographical distribution of our most recent esports team affiliate partners is as follows:
Brazil: 26
Peru: 6
Chile: 2
Venezuela: 2
Colombia: 1
Bolivia: 1
Mexico: 1
Guatemala: 1
Paraguay: 1
Dominican Republic: 1
Grant Johnson, CEO of Esports Entertainment Group, stated, "The acceleration of our esports team affiliates is quantifiable and unequivocal validation that our VIE.gg P2P model is best suited for esports teams and their fans.  I want to thank these new esports teams for their support and I look forward to working with them as VIE.gg affiliate partners."
ABOUT VIE.GG
vie.gg offers bet exchange style wagering on esports events in a licensed, regulated and secured platform to the global esports audience, excluding jurisdictions that prohibit online gambling. vie.gg features wagering on the following esports games:
Counter-Strike: Global Offensive (CSGO)
League of Legends
Dota 2
Call of Duty
Overwatch
PUBG
Hearthstone
StarCraft II
About Esports Entertainment Group
Esports Entertainment Group, Inc. is a licensed online gambling company with a specific focus on esports wagering and 18+ gaming. Esports Entertainment offers bet exchange style wagering on esports events in a licensed, regulated and secure platform to the global esports audience at vie.gg.  In addition, Esports Entertainment intends to offer users from around the world the ability to participate in multi-player mobile and PC video game tournaments for cash prizes. Esports Entertainment is led by a team of industry professionals and technical experts from the online gambling and the video game industries, and esports. The Company holds licenses to conduct online gambling and 18+ gaming on a global basis in Curacao, Kingdom of the Netherlands and the Kahnawake Gaming Commission in Canada. The Company maintains offices in Antigua, Curacao and Warsaw, Poland. Esports Entertainment common stock is listed on the OTCQB under the symbol GMBL.  For more information visit www.esportsentertainmentgroup.com
.
FORWARD-LOOKING STATEMENTS
The information contained herein includes forward-looking statements. These statements relate to future events or to our future financial performance, and involve known and unknown risks, uncertainties and other factors that may cause our actual results, levels of activity, performance, or achievements to be materially different from any future results, levels of activity, performance or achievements expressed or implied by these forward-looking statements. You should not place undue reliance on forward-looking statements since they involve known and unknown risks, uncertainties and other factors which are, in some cases, beyond our control and which could, and likely will, materially affect actual results, levels of activity, performance or achievements. Any forward-looking statement reflects our current views with respect to future events and is subject to these and other risks, uncertainties and assumptions relating to our operations, results of operations, growth strategy and liquidity. We assume no obligation to publicly update or revise these forward-looking statements for any reason, or to update the reasons actual results could differ materially from those anticipated in these forward-looking statements, even if new information becomes available in the future. The safe harbor for forward-looking statements contained in the Securities Litigation Reform Act of 1995 protects companies from liability for their forward-looking statements if they comply with the requirements of the Act.