Affiliate Interviews: Dan Bâra of Pariuri1x2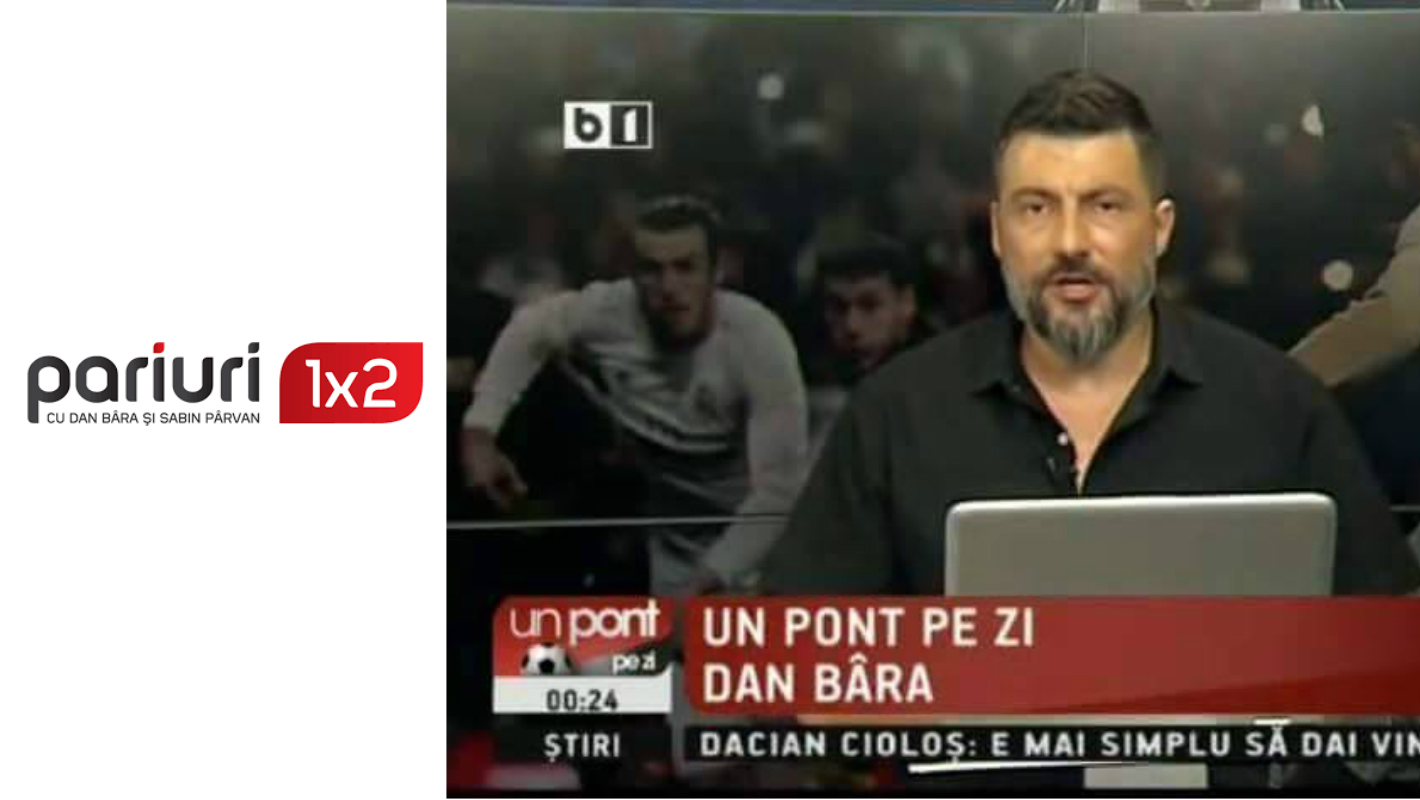 Meet Dan Bâra, a sports betting/tipster/editorial veteran who's been active in this field for many years!!! Dan used to write for a famous newspaper, hosted a radio and TV shows as well.
Name: Dan Bâra
Age: 43
Hometown: Bucharest
Living in: Bucharest
Favorite Food: Spaghetti
Must Read Book: Inverting the Pyramid: The History of Football Tactics by Jonathan Wilson
Profession/Job title: Journalist
GAV: Hi Dan, tell us a bit about yourself, we would like to know who Dan Bâra really is, one of the main persons behind Pariuri1x2.ro. What was the key idea of developing this great betting, tipster website?
Dan: Hi and thank you for your interest in our project. There are many ways to look at a game and people have different ideas and a lot of subjectivity. But what is the common element in this? That is what I always wanted to find out and the result I think is a very good start for making a bet. I was looking to simplify the knowledge and the ideas to one simple truth, like the one a 10 year old can tell in a heart beat.
GAV: Tell us a bit about your past, and we refer to your past in the betting/tipster industry!
Dan: I started by playing sports games. Especially football, but I was no stranger to any activity involving effort. I think I have a lot of energy and I need to spend it, so cycling, running, body building and playing tennis were current activities when I was young. Then I started to watch sports on TV after the Romanian 1989' so called Revolution. The TV programs were more generous with sports than they were before and I was eager to watch everything. A turning point was when I heard about sports betting. That looked very simple at the first glance. I was amazed how my friends were loosing on their tickets so I wanted to help. Therefore I started an website with sports analyzes and betting tips.
GAV: What were the bumps on your road when you got started and how did you overcome them?
Dan: In 2006, after one year of struggling on my own, I had the chance to get a job at the Gazeta Sporturilor newspaper. They had an opening in sports betting so we started to walk together on a 9 years long road. First, I had the chance to write on their website and soon I even made my debut in the newspaper. Again, an year latter, I was on TV and radio. Amazing opportunities! However, it wasn't easy. I had to overcome my stage fright, I had to change and adapt, to learn more and to become very disciplined.
GAV: Next to your website you're also hosting a TV show called "Un Pont Pe Zi" (A Tip per Day). Let us know how the show is going and also from where came the idea for it?
Dan: I left Gazeta Sporturilor in 2015 because of the changes in the press field. I wanted to start something new and I teamed up again with my old friend and colleague Sabin Pîrvan (from my previous job) in a new project. We knew that we had the experience on our side and still a lot of new ideas to put into practice. We started with a Internet blog and then we created our own website www.pariuri1x2.ro, our Facebook page and our TV show. They were the next logical steps. Now, they are all top quality products because we do it for our people, the ones who need them and the ones who are following us. We respect them and offer our best efforts every day.
GAV: We have surfed your website (Pariuri1x2.ro) and found some pretty high quality content. Are you writing it by yourself or you have a team of people writing for you?
Dan: Our main advantage was that we had a lot of trust in us. We invented before a lot of things in the betting editorial area and we felt that our approach makes a difference. So we kept doing our thing. Soon, we started selecting people for our editorial team. Only the best of them were selected and they are working with us now. Together, we make a very solid team, the best in the country and one of the best worldwide.
GAV: How do you keep the content fresh and devoid of clutter when a lot of fluff and nonsense appear on the Internet on a daily basis?
Dan: We are journalists and we do solid documentation. We check every information and we also have our very own point of view. The team is always watching the sports events and the ideas are at the first hand.
GAV: How about your Youtube Channel, we know that a couple of days ago the channel had it's first million views?!
Dan: The Youtube channel is the biggest of this kind for the sports betting fans in Romania. It has an impressive increase and all of it it is natural, organic increase. At the time of answering this, it has over 1,2 mil views and 6k subscribers that receive daily updates. The channel hosts parts of the TV show ( most interesting moments ) , a weekly podcast , selections from a new sports TV show where I am co-host ( Unspe Metri ) and a twice per week episode series made by a very popular person in the betting world – Doru Craciun which is also commentator for the Liga 1 matches.
GAV: We are sure that you receive daily messages from Affiliate Managers showcasing their products. You of course select them by the brands they work with; but what are your thoughts on how Affiliate Manager-Affiliate relationships should be built?
Dan: The relationships should be based on trust and stability. We only work with long term deals and we select closely the partners which we work with. As we invest tremendous work and money into our project – we expect that our partners to take this into consideration and work with us to improve performance. A little over 2 years ago we started being a very low profile website and now we are number 2 in the market. This should say a lot to the affiliate managers that work or want to work with us.
GAV: How do you see the future of the online sport betting industry? For instance, will it become a truly global phenomenon in the near future?
Dan: Well, it is already a global phenomenon and as everybody saw in the last years everything is shifting more and more into online and mobile. Biggest names in the market already have over half of the bets coming from mobile. The expansion to e-sports and other new type of bets shows that this industry constantly adapts and grows no matter what. So betting is here to stay, to increase and to be a part of any new technology or gadget that might appear.
GAV: What is your opinion in regards to licenses for online gambling/betting affiliates? How does the Romanian market look, and how do you feel about the present legislation?
Dan: Not to leave the "betting" field, I would say that the legislation for the online gambling in Romania was a winning bet placed by the government. The licensing costs for affiliates are not the lowest ( 7000 EUR/year ) but any decent person who has a little knowledge can do an affiliate business that would recover this money in a year. It is also a guarantee of trust between operators and affiliates and it ensure a fair competitive market.
GAV: How about the situation of the Romanian sports betting market, how does it look in the present, and in which direction is it evolving?
Dan: Regarding the market – it shows a month-to-month increase since the "regulated" era has begun and based on the size of the traditional land based market it will continue to go up. Players are more and more attracted by the online and companies invest big part of the money in advertising.
GAV: Can you name one change that you want to see in the sports betting affiliate ecosystem?
Dan: Taking into consideration that affiliates account for 15-30% of an operator's revenue I think that affiliates should have a stronger voice in regards with what an operator plans. Being in contact with the players all day long, an affiliate has a great feedback and knowledge of what the market wants and can constitute the key to delivering a more appealing and succesful product which in the end would benefit everybody.
GAV: What advise you would like to offer to the new affiliates who are looking to venture into this great industry?
Dan: The best advice is that they need to be ready to change, adapt and improve every day. It is not a complicated business and it still can generate a good income – even if started from 0, but as in every industry – success can be achieved only after many hours of hard work and study.
GAV: Who is your favorite celebrity/sports person?
Dan: I grew up with some incredible sports legends and the best of them was Diego Armando Maradona. Old school!
GAV: If you would just open your YouTube search bar, what would you search for?
Dan: Iron-man contests from Kona, Hawaii.
GAV: Back to work. Do you attend any online gambling/sports betting conferences? If so, which one is your favorite and what is your most fun experience?
Dan: Yes, I am attending to conferences and if I am not present then my partners or the marketing team are present. The most constructive ones are the London conferences and the most fun are Amsterdam and a long time ago Barcelona.
GAV: How do you rate the chances of Eastern Europe becoming potential gaming hotspot of the future? Where do you think the region must improve upon?
Dan: It is for sure that this region will influence a lot the face of the gambling in Europe. Compared with markets like UK, France, Italy, Spain or Denmark which are saturated and competition is very big – Central and Eastern Europe is like a virgin market. We could compare it with the gold rush. The only problem that this region has it's the geopolitical stability and sometimes the fact that the markets are not really predictable. ( any day you can be put in front of a situation in which a country decides to ban online gambling )
GAV: Alright, here comes the fun part…., where would you like to travel in Eastern Europe, some part of the region maybe that you haven't visited yet and favorite destination around the world.
Dan: Moscow, I think, from the Eastern Europe. Also, from the rest of the world I would like to see the beautiful city of Rome and travel to Africa.
GAV: Where you wouldn't want to travel in Eastern Europe?
Dan: There isn't such place.
GAV: What is your opinion about GAV (gamblingaffiliatevoice.com)?
Dan: I will be very short and clear about this. I think that it should go on and should evolve into an association at EU level which could stand up for affiliates and the industry. This is something missing since a long time and all affiliates must understand that even if we are all competitors on the same market – together we are stronger and only in this way we can fight for our rights.
GAV: Thanks Dan for the interview, we know that you're really busy. All the best and good luck for all of your projects!
Paysafe's Income Access wins 'Best Tech for Affiliates' 2022 iGB Affiliate Award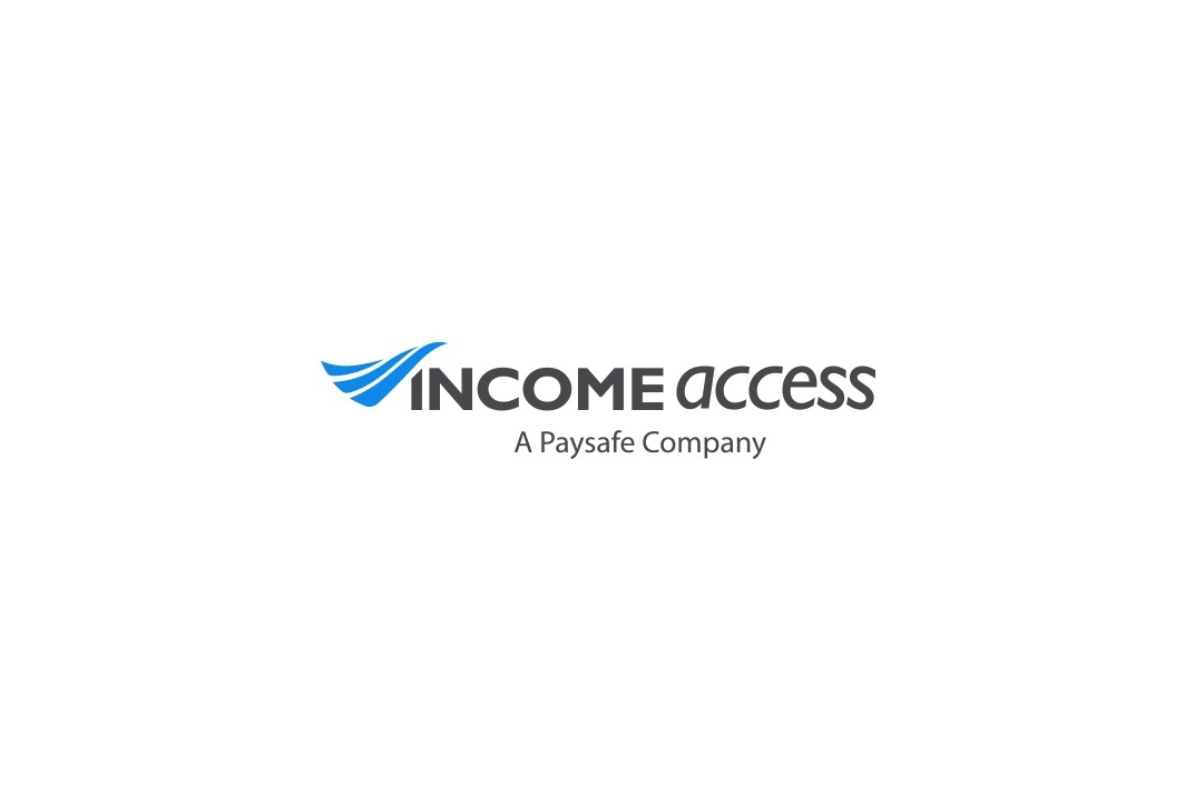 Income Access platform recognized as the leading software solution for global iGaming affiliate marketers at industry awards in London 
 Paysafe, a leading specialized payments platform, today announced that Income Access, its marketing technology and services provider, won in the 'Best Tech for Affiliates' category at the 2022 iGB Affiliate Awards, held last night at the Troxy, in London, U.K.
Taking place during this week's ICE London and iGB Affiliate London conferences, the iGB Affiliate Awards recognized the affiliate marketers, affiliate managers, operators and software providers like Income Access that have excelled in the global affiliate space over the last 12 months. Income Access' 'Best Tech for Affiliates' iGB Affiliate award follows a series of major affiliate-focused upgrades to the company's turnkey multi-channel tracking and reporting platform.
Among 30+ unique reports, the platform's key reports were enhanced in 2021 through 2022 to optimize the user experience (UX) for affiliates while increasing transparency on data and performance metrics. Other tech enhancements included a move to the cloud to improve response times for affiliates and facilitate scalability for the future.
Affiliate payments were also streamlined through a platform integration with Paysafe's Skrill digital wallet, with the addition of multiple new currencies.
Income Access continued to strengthen the Income Access Network, the iGaming industry's longest-serving independent affiliate network. Over the last 12 months, multiple new brands serving a diverse range of iGaming verticals and markets integrated with the Network, and its affiliate membership expanded by 1,000+.
Geoff Smorong, Vice President of Operations at Paysafe's Income Access, said: "Whether it's our affiliate platform, the Income Access Network, or our affiliate management services, affiliates are at the heart of everything we do at Income Access. We're therefore delighted to see our software development and technology honoured at the iGB Affiliate Awards."
Zak Cutler, CEO of North America iGaming at Paysafe, commented: "Affiliates play an instrumental role in player acquisition for iGaming brands and have helped drive the growth of our wider industry. Given the affiliate channel's importance, this award is a huge achievement for Income Access, reflecting the innovation, hard work and dedication of their entire team."
Crash course for becoming a master in Casino Affiliate Marketing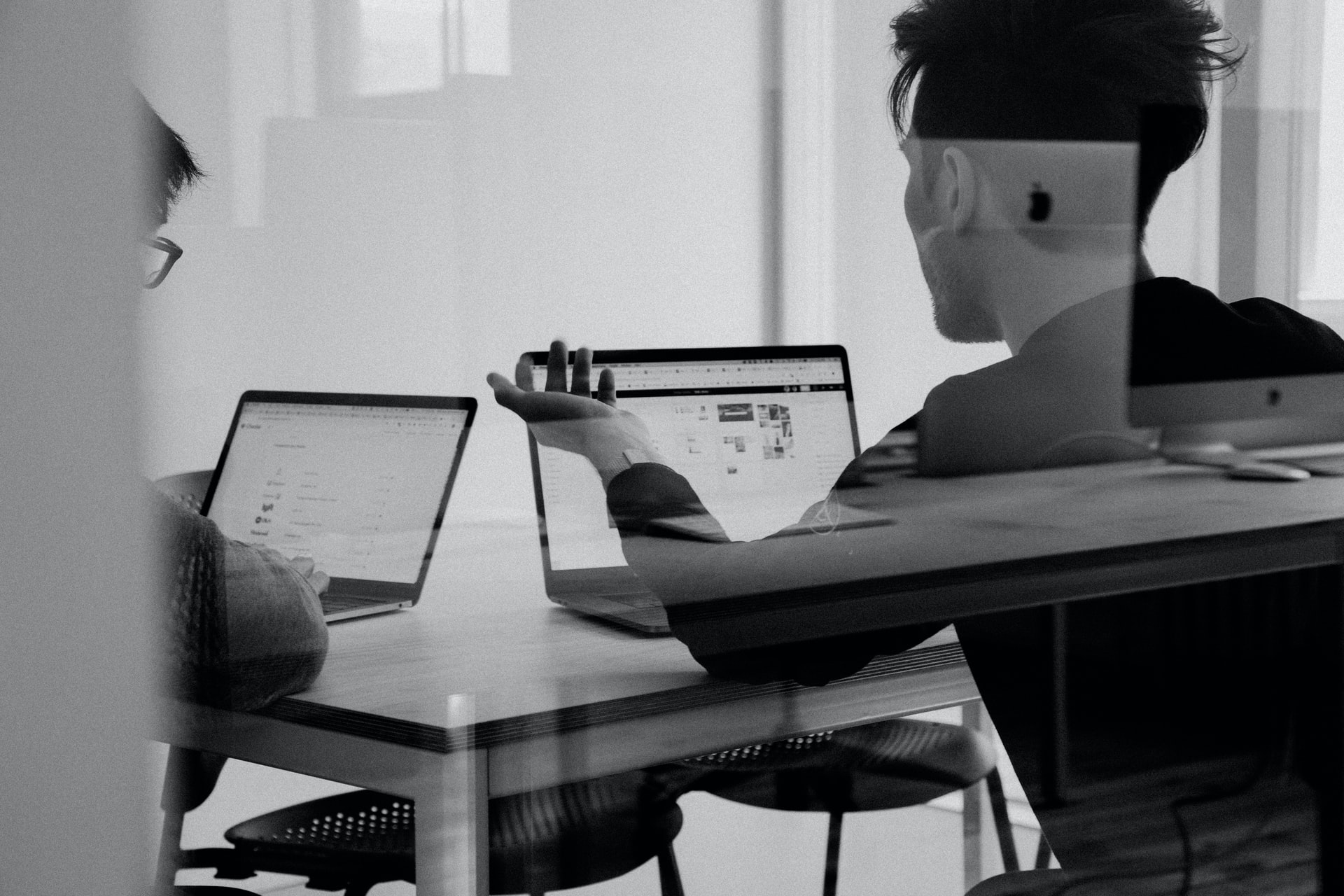 Intro
Online casino culture is immensely popular. With the increasing popularity of online casinos, another profitable device is also getting popular, known as online casino affiliate websites. A casino affiliate works alongside an online casino in promoting their business in return for a commission. In some cases, they may have experience operating an online casino. They provide all the details regarding gambling activities and other relevant information about a gambling site. So, the players can be well aware before taking any action. In this article, we will be discussing the basics, tips, and tricks of becoming an affiliate (casino affiliate).
Affiliate programs
Casino affiliates act as a mediator between the casinos and players. The casino affiliates get a tracking link for tracking the players who play or register in the casino. The affiliate program ensures to pay a business partner for bringing the players to the casino. Joining an affiliate program is simple as it does not require any sign-up charges. You are only required to have a website, to promote the various brand of online casinos by setting up banners and other related advertisements. Once the visitors click on the ad, affiliates start earning money. There are some essential factors to consider before joining an affiliate program.
You must be sure that you are entering into a partnership with a reliable and reputed casino.
Ensure that the number of commissions is processed timely in a safe environment.
Features of a casino affiliate
Sometimes it becomes difficult to spot casino affiliates and casino websites. Here are a few features that are applicable for casino affiliates only:
Generally, casino affiliates have the same type of imagery and similar language to attract players.
Affiliate websites do not have game catalogs like casino websites rather they provide reviews of online casino games and certain free demo games.
Casino affiliates usually promote multiple casino brands with various logos, advertisements, and offers.
The main goal of casino affiliates is to get players and sign them up for one of their casino partners.
Payment arrangements for Casino Affiliates
In terms of payments, there are two models that are very popular for paying affiliates.
The first one is the revenue sharing model that ensures payment to a casino affiliate as a percentage of profit earned from the traffic generated by the affiliate in a month. In this case, the higher traffic is equal to the higher payment.
The other model is CPA or cost per acquisition model. Here, payment is based on the users' The online casinos pay the affiliates based on — whether a player signs up for a casino account or signs up and makes the first deposit. But in both the models, the income is based on performance.
Some casino operators provide only one payment option, while others can offer more than two. Before joining an affiliate program, an affiliate should understand certain restrictions, terms, and conditions to keep away adverse effects.
How to Become a Casino Affiliate
Casino brands always want customers from all over the world, and that is why they use casino affiliates to improve their prospective reach. It can be advantageous for the casinos to start in a country where a particular casino brand is not well-known. Various live casino sites are attractive to brands that seek information on their operations. After signing up for the affiliate program and getting an affiliate link, you need to get down to work. The affiliate creates content in different forms, such as text links, banners, and more.
Conclusion
Casino affiliates employ a wide range of interactive online platforms. They provide offers for attracting and retaining customers. But it is very important to do a thorough background or profile check before joining an affiliate program to understand whether the casino is reliable or a fly-by-night operation. If everything checks out, it is a potentially lucrative business to be involved in.
OMG Affiliates won the Rising Star at iGB Affiliate 2022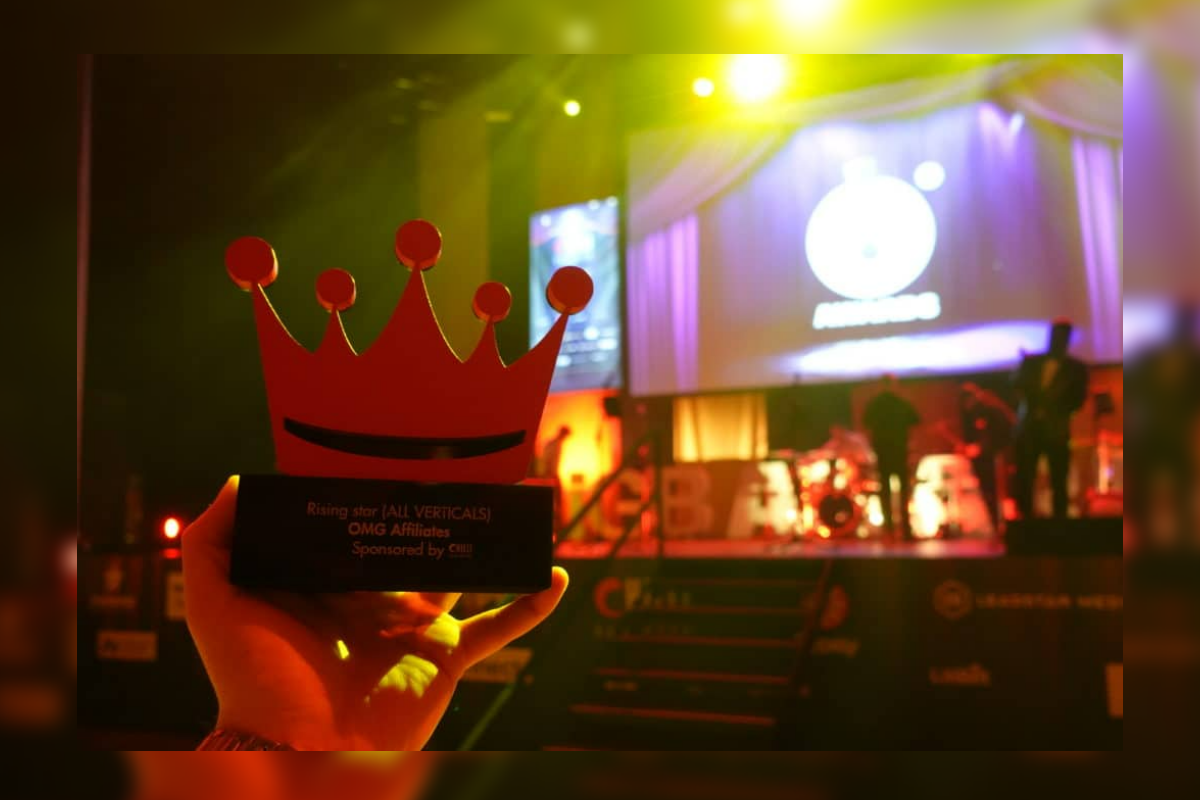 OMG Affiliates, a program developed by Vita Media Group, has won the Rising Star Award at the iGB Affiliate 2022!
The award night took place last night (April 13th, 2022) at the Troxy theater in London.
This is the first award for OMG Affiliates where one of the industry's finest award organizations, iGB Affiliate, has crowned the team for its performance and achievements. The OMG Affiliates was shortlisted in one more category, Best Affiliate Program.
This is also the first award for Vita Media Group as a company and is a solidifying proof of the quality of the different products and business verticals developed under Vita Media Group. As a total summary of the award night, iGB shortlisted Vita Media Group in the Best Casino Affiliate category as well.
After a year where Vita Media Group grew the OMG Affiliates vertical through strategic acquisitions of the rewarded Trada Casino and Greenplay, a casino formerly owned by Codere, the plan for the future holds optimistic plans.
Through this achievement, Vita Media Group continues to expand as a one-stop solution to growth in iGaming.