Affiliate Interviews: Phil Goulding of Madaboutcasinos.com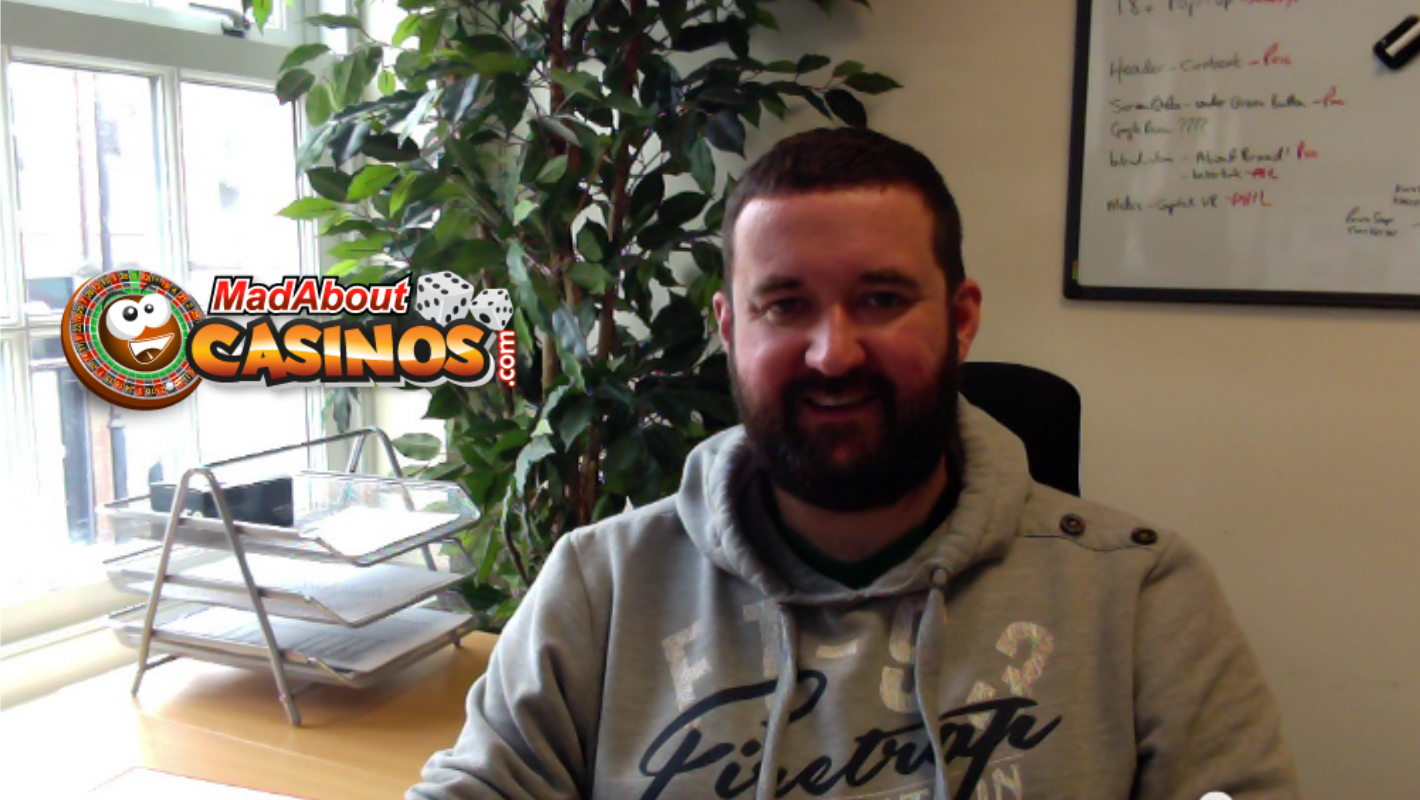 We continue the Affiliate Interviews series, with another online gambling affiliate sharing his own story about his journey into the industry. Today we catch up with Philip, of Madaboutcasinos.com a really great online casino comparison site.
Name: Phil Goulding
Age: 34
Hometown: Widnes, Cheshire
Living in: Widnes
Favorite Food: A spicy curry
Must Read Book: Bravo Two Zero
Profession/Job title: Account Manager
GAV: Hi Philip, first of all tell us and our readers, a little bit about yourself, we want to know who Philip really is! How did your career start in the industry? Since when are you active at Madaboutcasinos.com (Madabout Media Limited)?
Philip: As my bio says, I'm Phil, I'm 34 from Widnes, Cheshire UK and I started in the iGaming industry back in 2011. MadAbout Media is owned by my friend of many years, Andrew Edwards. Having qualifications and background in I.T Hardware, software & networking, when we discussed me joining the company I was excited to see the other side of things, including website development/optimisation, social media marketing and SEO.
GAV: Since there are thousands of websites and portals in this niche out there, where do you think Madaboutcasinos.com stands now and what is that plus that the other portals don't have?
Philip: At the moment madaboutcasinos.com is just plodding a long in the rankings but still sending quality traffic to the brands we advertise. Other the next few weeks/months the site will have a major overhaul, a new design, easier usability and better optimised for mobile traffic.
GAV: How do you see the online casino market/industry at this moment? How about sports betting or online bingo?!?
Philip: I think the casino market is still very strong, as previously mentioned madaboutcasinos.com is still sending traffic, as does our other casino portal; Mobileslotsites.com. We don't really advertise sports betting apart from a small sports section on madaboutcasinos.com so couldn't really answer that. Bingo, we are mostly and well know for madaboutbingo.com, and just like madaboutcasinos that site will also have major overhaul in the coming months.
GAV: In your opinion what are the strong points of Madaboutcasinos.com and what makes it stand out from the other niche websites/directories?
Philip: Madaboutcasinos.com has 100% unique content and we are in daily contact with affiliate managers to try and keep our reviews fresh and as updated as possible. We also try and get unique offers to advertise to our fans/follows via our social channels.
GAV: Could you tell us a bit about the beginnings of Madaboutcasinos.com and Madabout Media Limited?! We know that you (Madaboutcasinos.com) are a very established portal. How was the portal started and most of all what difficulties you have to overcome at the beginning?
Philip: Madabout Media Ltd came about from Andy and his first portal Madaboutbingo.com. When I came onboard with Madabout Media Ltd one of my first tasks was helping with the design and build of Madaboutcasinos.com. There wasn't really any major problems with getting madaboutcasinos.com up and running, we had a template for the design and SEO strategy that already worked for madaboutbingo.com and we implemented them into the new site.
GAV: We have surfed your website and found some great quality content. Are you writing it by yourself or do you have a team of people writing for you? How many reviews do you have on the site?!
Philip: We use 2 teams of dedicated writers who visit the sites we advertise. They sign up and visit the different rooms and play on the different games available so they can write an in-depth and unbiased review. We have over 250 reviews on Madaboutcasinos.com, over 300 on Madaboutbingo.com and almost 300 on Mobileslotsites.com. As most affiliate programs have Bingo, Casino and Vegas style Slots, we spread the brands over our sites to target specific players.
GAV: How about the online marketing and SEO of the Madabout Casinos website, do you have someone in house for that our you outsourced it?
Philip: The SEO for all of our advertising and brand sites is done in-house by Andy who is a LRT Certified Professional and another Madabout Media staff member of Keeley who is a LRT associate. SEO is non-stop and things change on a daily basis. So rather them than me haha.
GAV: How do you manage to keep all the Madabout Media Limited websites fresh and relevant, when a lot of fluffy and nonsense appear on the Internet non-stop?
Philip: As mentioned earlier we are in contact with affiliate managers on a daily basis so we can run with the latest site promotions and special offers as soon as they go Live. Our reviews are updated as soon as possible and mailers are sent out to our database. We run competitions ourselves via our social channels, but this is mostly for our brand sites as they sponsor several sports teams, including a wheelchair rugby team, a transplant football team and a professional rugby league team.
GAV: We are pretty convinced that you receive messages from Affiliate Managers on a daily basis showcasing their best products. You, of course select them by the brands they work with. What are your thoughts on how a real Affiliate Manager-Affiliate relationship should be built, and how not?!
Philip: Andy has been in this industry since 2006 and myself since 2011 and the best affiliate mangers we work with are the ones who send a professional message from day one & are always available to lend a helping hand. Over time you become friends so the relationship works on a personal level as well as professional one. On the other side you have affiliate mangers who send the same copy and paste message to our of emails in one go and almost demand to be on our site and placed in the best positions.
GAV: How do you see the future of the online casino/gambling industry? For instance, will it become a truly global phenomenon?
Philip: Online gaming will go from strength to strength, certainly since the emergence of mobile & tablet gaming. Years ago it was expensive to own a PC but mobile phones and tablet are so widely available you can literally play anywhere, anytime. I'd say its already a global phenomenon, and with new markets opening it will only get bigger.
GAV: Tell us one change that you want to see in the online casino industry?!
Philip: More transparency and regular payment dates would be great. It's not really a problem but there are still some brands/affiliate programs that make it hard to access stats and see exactly what traffic you have sent and how the payment has been broken down to make the final commission total.
GAV: Do you have any advise you would like to offer to newbies who are looking to venture into this majestic industry!?
Philip: If you have started, then see it through! The benefits are fantastic, get to travel to some fantastic cities and meet people from all over the world. Of course you have to put the work in, you can't just build a site and be No.1 in Google. You need to know the market, the do's and don'ts and have a goal to aim for.
GAV: How about iGaming/online casino conferences, do you attend any of them? If so, which one is your favorite and what is your most fun experience?
Philip: I love the conferences, its great to catch up with affiliate managers & other affiliates i have become friends with over the years, plus there is always scope to meet new contacts & make new deals. In the 5yrs I've been in the industry, I've visited conferences in London, Dublin, Barcelona, Amsterdam and Berlin. Amsterdam is lovely city but for me, London (LAC) is the biggest and best.
GAV: What do you think the chances are for Eastern Europe to become a potential gaming hotspot in the near future? Where do you think the region must improve upon?
Philip: Anywhere in the world has the potential to become a gaming hotspot. As long as the individual countries are regulated to the high standard set by other gaming countries, I don't see a problem.
GAV: Where would you like to travel in Eastern Europe, any favorite country or region?
Philip: I would travel anywhere, mostly because i love city breaks haha. Before I started in the industry I believe there was a Budapest Affiliate Conference that got high reviews. I've heard good things about Prague, Bucharest and Krakow among others….but mostly from people who have been on stag do's to them cities haha.
GAV: Where you wouldn't want to travel in Eastern Europe 🙂 ?
Philip: I've never given it much though, as long as it was safe to travel then i'd be on the plane if there was a conference 🙂
GAV: How about a favorite celebrity or a mentor, do you have one?
Philip: Favorite celebrity would have to be a sports personality. At the moment Coner McGregor or someone from the past, probably Joe Calzaghe. Two big personalities who have rose to the top of their disciplines through hard work and dedication.
GAV: Tell us your opinion about the Gambling Affiliate Voice?
Philip: I visit Gambling Affiliate Voice from time to time to check the 'Certified Websites' page, as an affiliate it's great to know who the trusted brands are and that's one thing 'GAV' can help me and other affiliates with.
If you would like to suggest subjects for future affiliate interviews, be sure to send your suggestions to: [email protected] .
Ad Fraud and Affiliate Marketing Strategies: How Online Gaming Companies Can Transform Their ROI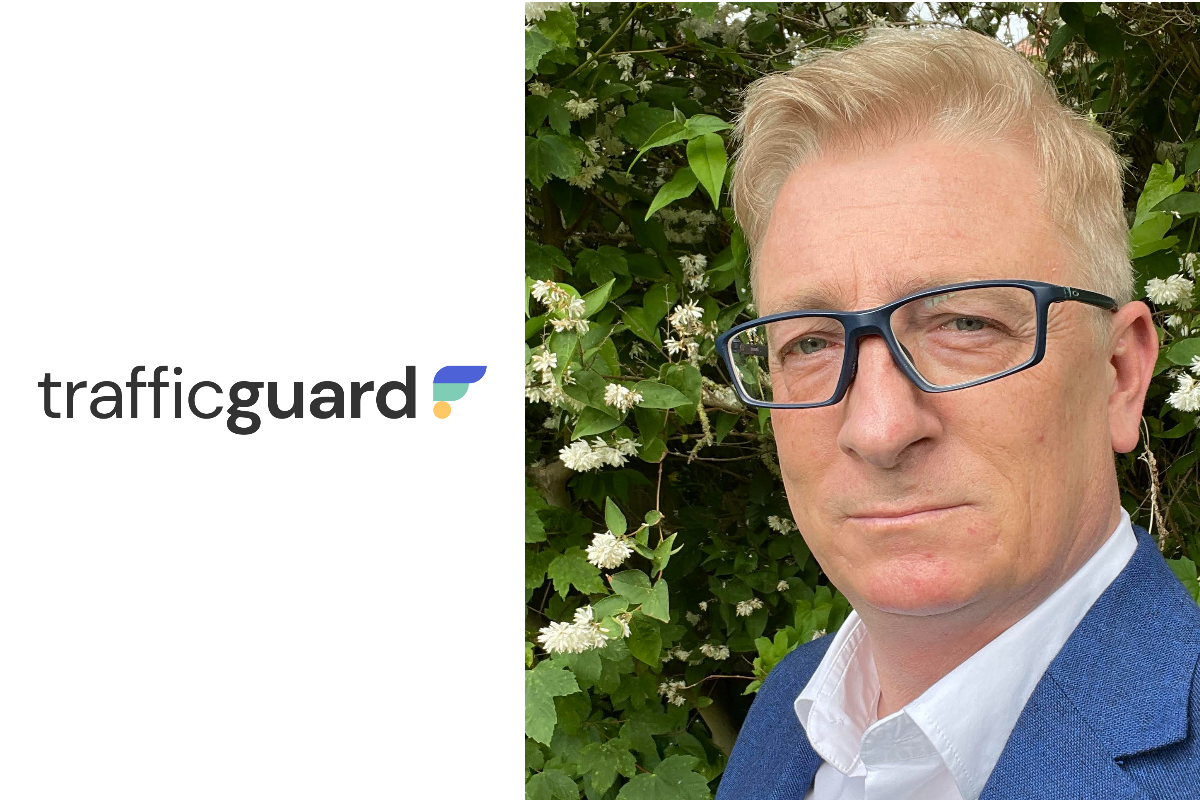 By: Richard Metcalf, Global VP, Sports Betting & Online Gaming, TrafficGuard
Betting companies can adopt cutting-edge technology and offer the very best odds, but amplifying your brand is still difficult in a saturated industry. As a result of relaxing regulations, international players can break into an increasing number of new markets but reaching local target audiences can be a challenge. For these businesses, affiliate marketing is a vital channel in driving new user acquisition and some of the largest sportsbooks like Paddy Power and DraftKings are among those utilising the strategy.
With competition fierce, businesses are in a constant battle to keep costs low. Cost-per-thousand (CPT) payment models for traditional TV advertisements are progress towards paying for performance, but vendors still cannot guarantee that exposure will translate to depositing customers. Affiliate marketing provides a cost-efficient, low-risk alternative because businesses pay for conversions only.
But with money to be made, affiliate advertising fraud is rife and affiliate partners are likely delivering invalid engagement. If betting companies are looking to expand their user base and market amongst big players, they must improve their visibility over affiliate partners' traffic.
Tracking Affiliate Activity
From smaller players to large conglomerates, there's an exciting opportunity for betting companies to establish their presence across global markets. In the US especially, rapid legalisation across multiple states has turned betting into a million-dollar industry and created a profitable opportunity for overseas operators to move into the new market.
However, marketing globally can be expensive and driving brand awareness in a new location is often time-consuming and resource-heavy. With affiliate marketing, betting companies can create a network of partners from across the globe and easily access international audiences. This strategy is also much more efficient and expansive than physical marketing methods as it removes the difficulties that are tied to building a target audience from scratch.
Although affiliate marketing is a valuable marketing tool for increasing brand awareness and authenticity, affiliate management platforms aren't prioritising fraud. The measures they put in place themselves are often basic and easy to get around and fraudsters can easily fly under the radar by taking advantage of the lack of protection. The nature of affiliate marketing means there is a disconnect between the promotion, analytics and payment, preventing companies from getting a holistic view of the fraud impacting them in addition to paying out for valueless traffic.
Affiliate fraud in the betting industry includes any deceitful action taken by a third party to exploit marketing techniques. This can include click fraud, where fake clicks are generated on ads to earn commission payments; or cookie stuffing, where fake cookies are placed on computers to hijack affiliate sales. Malicious affiliate ad programs do this so they can earn money from false clicks or sales and target high-investment marketing campaigns.
Research by Forrester revealed that 81% of advertisers include affiliate marketing as part of their marketing strategy. The growth of the market, paired with the increase in competition, is why many are turning to affiliate marketing. However, by being cost-effective through performance-based pay, there is an increased attraction from fraudsters. Sports betting companies are not well-equipped to address the problems they face with ad fraud.
Statista predicts affiliate marketing spending in the US alone will reach $8.2 billion by the end of 2022. With the vast amount of money involved, sports betting companies are a target for fraudsters.
Getting Instant Access
In order to prevent fraudulent traffic, betting companies must increase the visibility they have over affiliates. By keeping track of partners' activity, including reviewing their demographics, reputation and quality of traffic, they can increase the quality of their affiliate partners.
Betting companies can do this using third-party technology that can indicate that affiliate scams are taking place in real-time to deliver the most reliable fraud protection. Intelligent software that uses behaviour analysis, such as machine learning, can track the volume of data required to deliver an accurate, instant analysis of which traffic is valid, invalid and fraudulent. Machine learning can identify granular details such as an unusually high number of clicks on an ad, or a high number of sales from a single IP address to confidently assess and deal with invalid traffic so the betting company doesn't have to pay out.
With this data, operators gain the confidence to cross reference the engagement affiliates charge them for, prevent any partners from trying to outmanoeuvre them and safeguard their business against malicious activity. With more protection over advertising campaigns and a larger proportion of clicks coming from conversion-ready leads, companies can build cleaner audience groups from high-value affiliate partners.
Better Visibility, Better ROI
Reaching a market size of $231 billion in 2022, the sports betting industry is becoming increasingly attractive to international operators and fraudsters alike. If you're running an affiliate marketing program, there's a high chance you're paying out for partners' invalid traffic.
Only using the data your affiliate program partners declare means you're at risk of being misled. Affiliate programs need to be monitored to avoid scams and program fraud. By understanding which affiliate partners are directing invalid traffic to their websites and charging a premium price for it, sportsbooks can optimise their pay-outs and exceed competitors' efforts.
Vita Media Group wins Casino Affiliate of the Year Award at the EGR Operator Awards 2022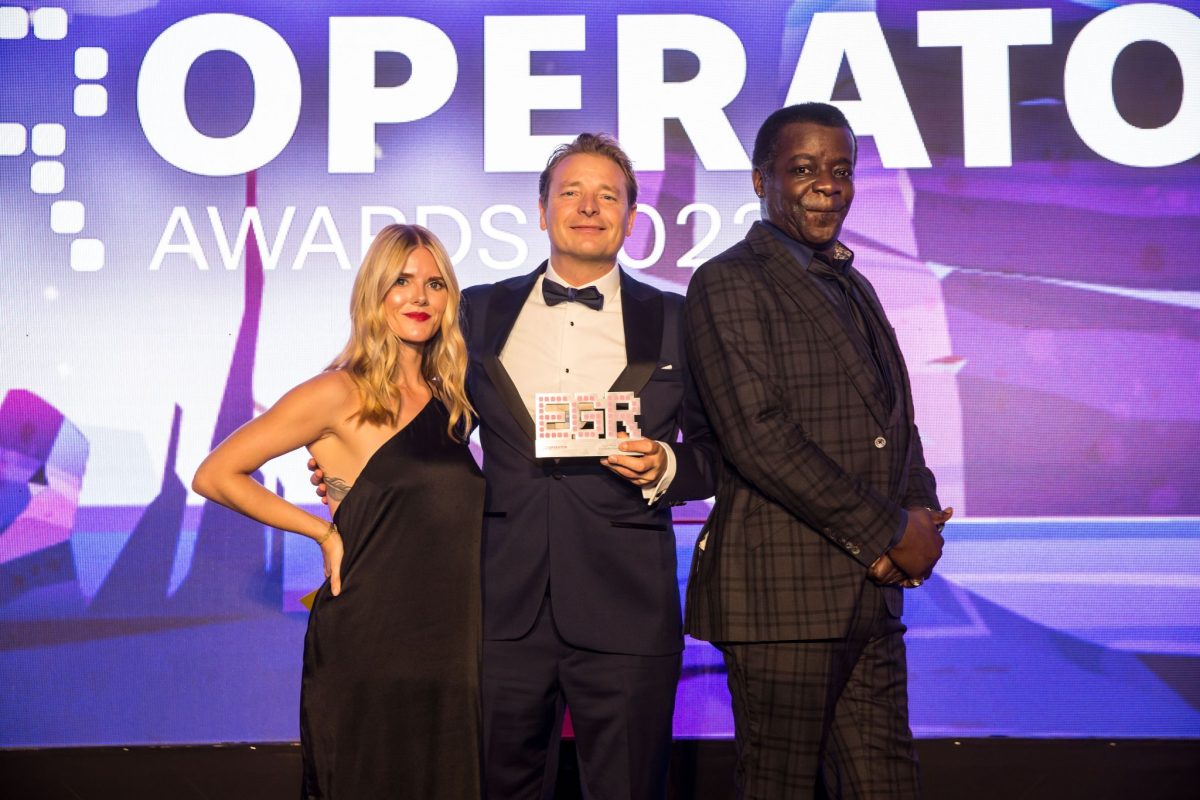 Vita Media Group, a Danish iGaming company, won the Casino Affiliate of the year award at the 2022 edition of the EGR Operator Awards held in London.
The Casino Affiliate of the Year Award is the first major award that Vita Media Group has won.
Vita Media Group's CEO Jimmi Meilstrup believes this award comes as an appreciation from the iGaming world to all the employees in the company who are delivering extraordinary results every day.
"On behalf of everyone in our company, I am deeply grateful for this award which is the first large-scale award that we have won as a company. From day 1, we promised the iGaming world we are going to build this company on the principles of loyalty and trust. Through hard work, a lot of research, and indeed a great amount of quality traffic generated and delivered, we have excelled in casino affiliation. To everyone who chose Vita Media Group as a partner, thank you, and be sure to expect even better results from us in the future" commented Jimmi Meilstrup.
During the award night held in London on October 27 th , 2022, Vita Media Group was shortlisted 4 times in different categories:
• Affiliate of the year (Headline category)
• Casino Affiliate of the year
• In-house product for the in-house developed iGaming loyalty and reward platform Ekstrapoint.com
• Affiliate Program for the fast-growing developed affiliate program OMG Affiliates
In the Casino Affiliate of the year category, the judges from the EGR Operator Award were reviewing applications based on significant traffic, player numbers, ROI for operators, ability to build strong partner relationships, brand innovation and marketing, and player retention strategies.
The EGR Operator Awards, considered the Oscars in the iGaming industry, are organized by EGR Global, a leading publisher of online gaming B2B news, analyses, and research.
In 2021, Vita Media Group was shortlisted for the first time at the EGR Operator Awards in the Affiliate of the year category for affiliation services and the Rising Star category for its affiliate program OMG Affiliates.
Casino Guru establishes Awards Project to recognize greatest industry achievements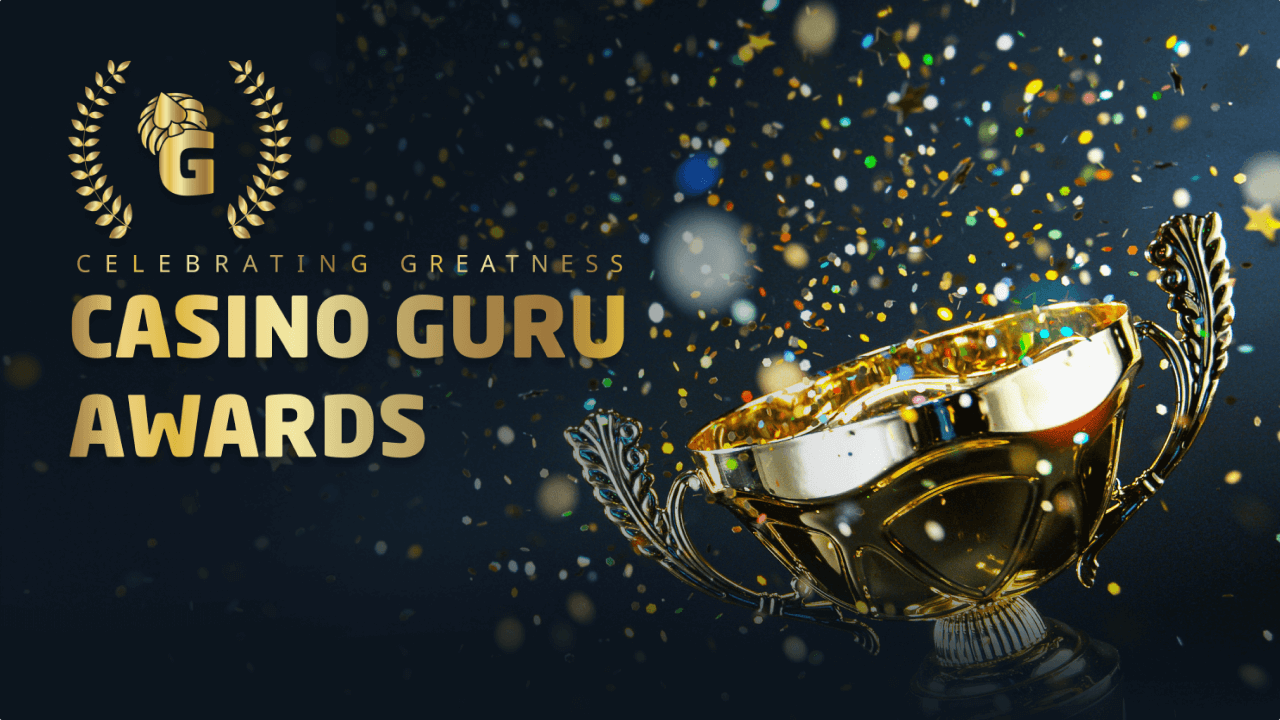 The Casino Guru Awards is the latest project by Casino Guru inspired by guiding the dialogue on consumer safety, and it reflects on the company's ambition to acknowledge and reward achievement in the gambling industry, specifically in the sectors Casino Guru has contributed to –responsible gambling and consumer education. Casino Guru Awards is the result of this long-term commitment to making gambling safer, fairer, and more accountable for all participants.
Drawing on years of experience as the defining affiliate service in the industry, Casino Guru has transcended its core model to make global changes to the industry, including through its Global Self-Exclusion Initiative, Casino Guru Academy, Fair Gambling Codex, and other initiatives.
Now, the company is stepping up its responsibilities of a gambling industry custodian with the Casino Guru Awards which will celebrate the most committed operators in industry and the professionals who shape its future. The inaugural edition of the event is designed to raise awareness for the Awards and help the most deserving companies serve as good role models industrywide and reach a broader audience.
To participate, companies may nominate themselves through the end of November 2022. Casino Guru will also select worthwhile nominees that will be added to our list in a process that is fair, transparent, and above all else, distinguishes and focuses on merit. A shortlist will be announced in December2022with the official ceremony held online in February 2023. All decisions regarding the outcome of the event will be carried out by hand-picked judges.
Casino Guru Awards will feature judges from some of the biggest companies that are well-established names in the industry, including Kindred Group, Betsson, Gamban, Epic Risk Management, Gordon Moody, and more. The panel will include close to 15 external judges and five of Casino Guru's own specialists.
Commenting on this project, Daniela Kianicová, PR & External relations Lead at Casino Guru, said: "Casino Guru Awards is a natural continuation of the efforts Casino Guru has put into making gambling safer, fairer, and more transparent for everyone. We worked on the Awards and the categories with the idea to emphasize on areas of the industry that are crucial to consumer safety and can always be improved on.
Our commitment to safer and responsible gambling is unflinching and I am honored to have the opportunity to work alongside the industry's most distinct professionals to make gambling safer for players. It's clear to me that Casino Guru Awards will be a benchmark for companies in the industry and a high accolade for any entity that wants to help write the gambling world of tomorrow."
Casino Guru Awards will run in several categories which will focus on a mix of business achievements and consumer needs. The company feels strongly that achieving a level of excellence across these verticals will result in a better gambling industry for all. The categories include "The Fairest Bonus Policy," which assesses the fairness of Bonus T&C's and whether a bonus accounts for breaching applicable rules by accident, among other and equally important criteria.
"The Fairest General T&Cs" category will focus on how a casino's T&Cs ensure that customers are protected and safeguarded and that they do not fall prey to predatory or hidden rules and details. In true Casino Guru spirit, "The Most Impactful Social Responsibility Initiative" will focus on those operators and companies who understand the importance of responsible gambling and problem gambling prevention.
There is a separate category that will independently assess "The Best Implementation of RG Tools" and "The Most Transparent Casino." Another important category will be "The Most Effective Handling Complaints," which is another area where the Casino Guru team feels improvements can be made, giving operators an incentive to operate in a clear and consumer-centric way. Casino Guru is experienced in this particular area having established the Casino Complaint Resolution Center which has thousands of closed cases already.
Last but not least, there is "The Voice of the People" which will be decided by the players, without any intervention. You may find out more about the Casino Guru Awards on the official page, including details about submitting a nomination, who the judges are, and what to expect in the months that lie ahead.