Best Odds Marketing Partners with MintBet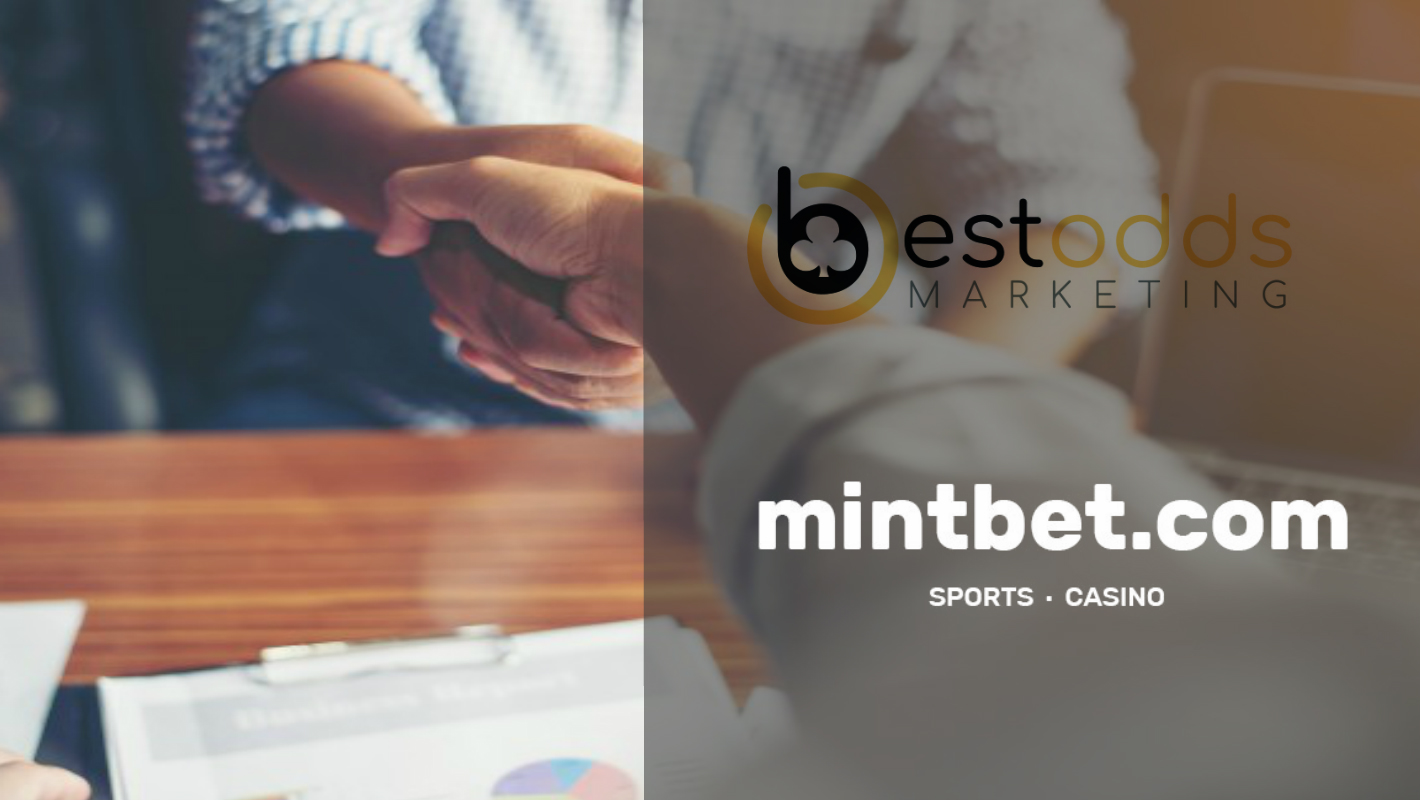 iGaming-focused marketing consultancy to provide strategic digital marketing services to Irish online sports-betting brand
Best Odds Marketing, a UK-based strategic digital marketing consultancy focusing on the iGaming and retail betting sectors, has partnered with McBride Racing Ltd., the Ireland-headquartered operator of the online sports-betting brand MintBet, to manage the brand's strategic digital acquisition marketing programme in the UK market.
The Irish sports-betting provider has contracted Best Odds Marketing to manage its online marketing and affiliate programme promotions ahead of its official programme launch.
The agreement will see Best Odds Marketing, led by Lee-Ann Johnstone, embedded as the official marketing partner for the MintBet brand. The two companies will work in partnership to strategically acquire new customers for MintBet and promote the brand in the broader UK market, under its existing regulated licence.
Focusing on the UK and ROW markets, MintBet offers customers an exciting betting experience. Customer satisfaction is at the heart of everything the brand does. MintBet clients can expect VIP treatment at a slick, fast, reliable and trustworthy site, which offers generous odds and a combination of popular promotions for both sports and casino products.
Customers who are looking for value will enjoy playing at MintBet's online sportsbook and casino, as they will enjoy quick, hassle-free entry, a cutting-edge product offering with competitive pricing and excellent service.
Thomas McBride, Head of Marketing at MintBet, said: "We've partnered with Best Odds Marketing because they know this space, and have years of proven award-winning experience in acquisition within the iGaming sector. We will leverage their knowledge and expertise to create a competitive offering and actively promote our sports-betting and casino brand in the UK."
Lee-Ann Johnstone, founder and CEO of Best Odds Marketing, stated: "Partnering with MintBet to help launch this exciting new brand and provide strategic marketing support is a great challenge for our team. It's very exciting to work alongside an organisation that is focused, open to trying innovative marketing techniques and dedicated to building strong affiliate relationships. We look forward to being part of their brand journey online and helping them launch their affiliate programme soon."
For more information on Best Odds Marketing's partnership with MintBet, please contact Best Odds Marketing.
About MintBet.com
Founded in 1979, McBride Racing Ltd. established its retail arm in 2003 and now offers a high-performance sports-betting and online casino service. MintBet is the exciting and dynamic online re-brand of McBride Racing Ltd, benefiting from over 40 years of industry experience as the family-run bookmaker of choice for customers in the Republic of Ireland and Northern Ireland.
About Best Odds Marketing
Founded in 2017, Best Odds Marketing is a strategic digital marketing consultancy offering affiliate management and digital marketing strategy, servicing the iGaming and retail betting market. With a wealth of expertise growing programmes in the iGaming sector, Best Odds Marketing offers comprehensive digital marketing services based on a collaborative client approach.
Digital Marketing Mixer to be hosted for second iteration of FREE business networking on 30th June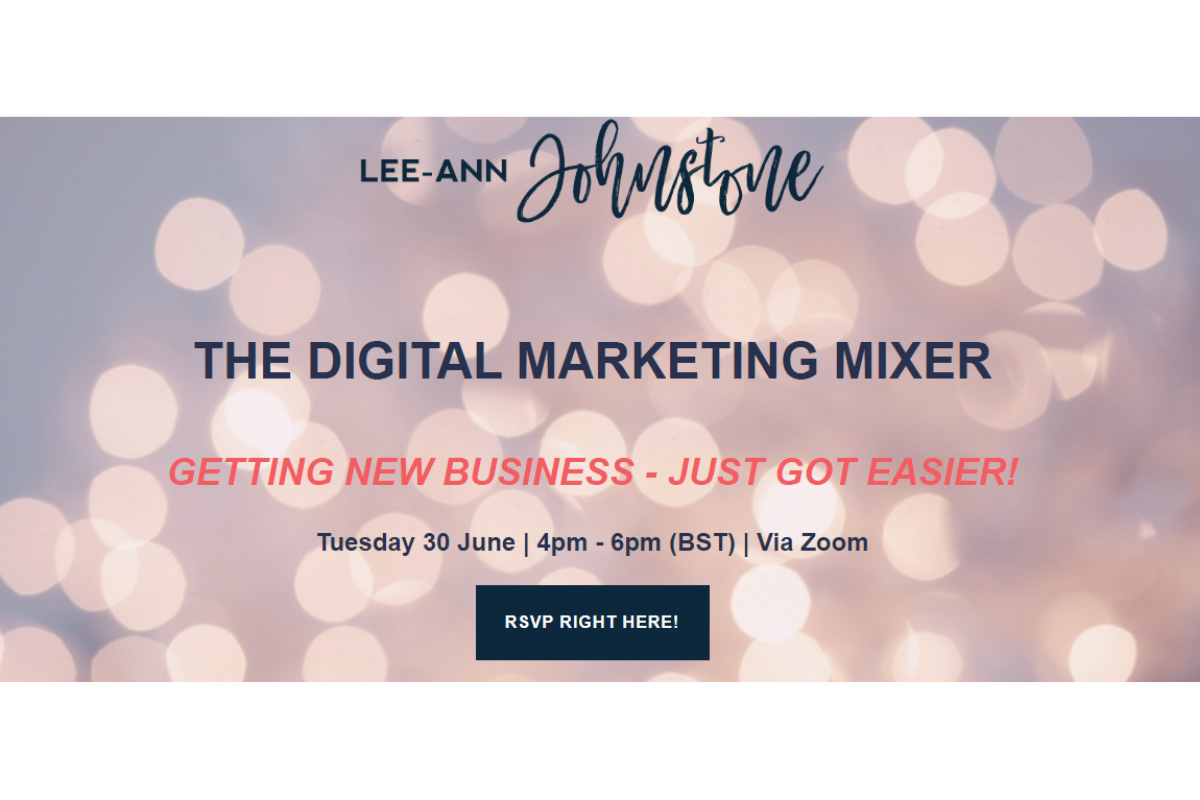 Last month saw the launch of the first Digital Marketing Mixer, a FREE business networking event created by Lee-Ann Johnstone which hosted over 150+ iGaming and Affiliate Marketing professionals in attendance.
The event which received outstanding delegate reviews, will be hosted again on Monday 30th June between 4-6pm (BST) via Zoom. The aim of the speed networking event is to bring together affiliates and digital marketers, technology providers , agencies, experts and marketing service providers together to promote their services virtually.
With limits on travel and attendance at physical events still in play opportunities to network for new business have been limited. That combined with increased remote working has had a natural impact on business development slowing in the short term.
The Digital Marketing Mixer has been created as an open platform for professional social networking to take place in a structured but relaxed virtual atmosphere. The event has been created to support new business and continued lead generation for all businesses operating in the Affiliate industry.
Lee-Ann Johnstone, the event host commented: "The Digital Marketing Mixer is a key event for digital and affiliate marketing businesses to get better connected during this uncertain time. The objective is simple, bring people together to talk, to collaborate and ensure new business and service opportunities continue to thrive. I've created this FREE networking event for EVERYONE to benefit from in the affiliate industry to help get new business deals done."
The mixer remains 100% FREE for delegates to attend and is open to any vertical. Once again the event is held in collaboration with founding collaborators GPWA.org, iBet Directory, and AffiliateINSIDER collaborating to deliver this event.
"The toughest part of the conference experience to replicate online was always going to be those oh-so-important conversations in the bar. I was delighted to find myself in just such conversations at the Digital Marketing Mixer – top marks! "  said Sue Dawson from bestnewbingosites.co.uk who attended last month's inaugural event. 
The Digital Marketing Mixer will offer a host of  fun networking games, speed selling challenges and enable delegates to enjoy discussing the latest industry trends whilst providing a platform to market their goods and services. The focus of this event remains on getting digital and affiliate marketing professionals quickly connected, getting new deals – done!
Lloyd Richman, founder of iBet Directory commented: "The Digital Marketing Mixer Party is a great concept and offers all delegates the option to contribute unlike other webinars and conferences. It had a good mixture of natural event speakers, experienced iGaming professionals and new people to the industry. A great event which was highly successful."
If you are an agency, affiliate, consultant, operator, digital marketer, payment provider or saas product owner, everyone working with or in the affiliate industry is welcome to attend.
RSVP FOR FREE and join the Digital Marketing Mixer – HERE
Wunderino enable sign-ups directly on affiliate sites in partnership with Internet Vikings and Regily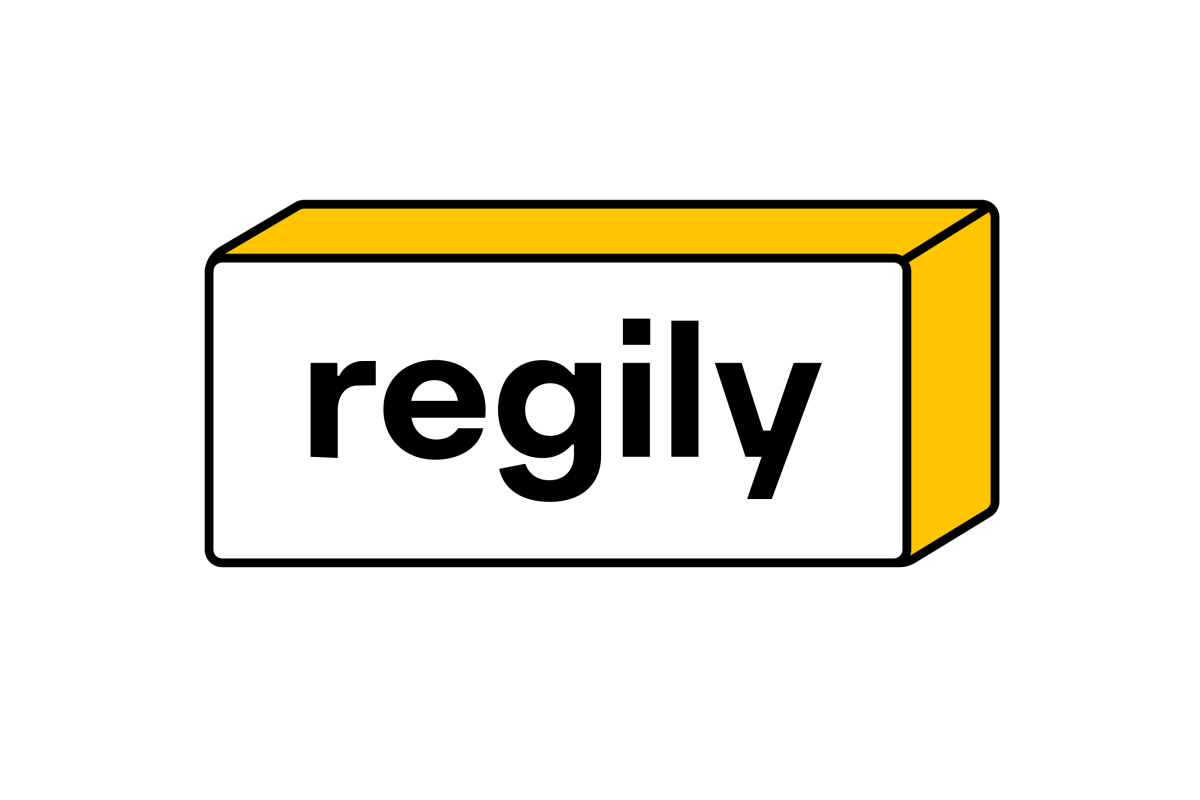 The new solution for letting customers sign up on the spot directly on affiliate sites without any redirects, Regily Remote, was built to help accelerate affiliate traffic conversion for online brands. After signing up, the user proceeds to the brand already logged in and ready to use the service.
iGaming brand Wunderino is using the solution from Regily with its Brand Protection partner Internet Vikings.
Brands and affiliates are benefiting greatly from Remote, as it saves them time, provides them with a secure framework that is adapted for new legislation, keeps them ahead of the competition, reduces the work carried out between them and affiliates, and increases their conversion rates in different markets.
For the end-user, it eliminates redirects and extra clicks making it much faster to complete the registration. It enhances their experience and reduces drop-offs significantly. It is a win-win situation for all involved parties.
Operators can enable Regily Remote easily as no further integration is required from affiliate sites. Regily's framework stores no data, even when using Remote, which lets the operator benefit from the technology while maintaining full ownership and control over the user data.
Rickard Vikström, Chief Commercial Officer and Founder of Internet Vikings said: "The innovation of this product, Regily Remote, is like no other on the market. It significantly improves conversion by eliminating redirects. This tool will greatly complement the Brand Protection strategy that we deploy together with Wunderino".
About Regily
Regily applies advanced technologies to make it enjoyable for users to sign up for new services online. The company is on a mission to fix one of the truly broken processes of the web.
The solution allows users to control data while making great services grow faster. Regily evaluates current forms, set up a workflow, and provide front-end integration to keep services up and running within a day.
The company was founded in January 2017 by Kristoffer Cassel and Alexey Kuznetsov. It is based in Stockholm, Sweden.
Casinomeister and First Look Games join forces to benefit Affiliate Webmasters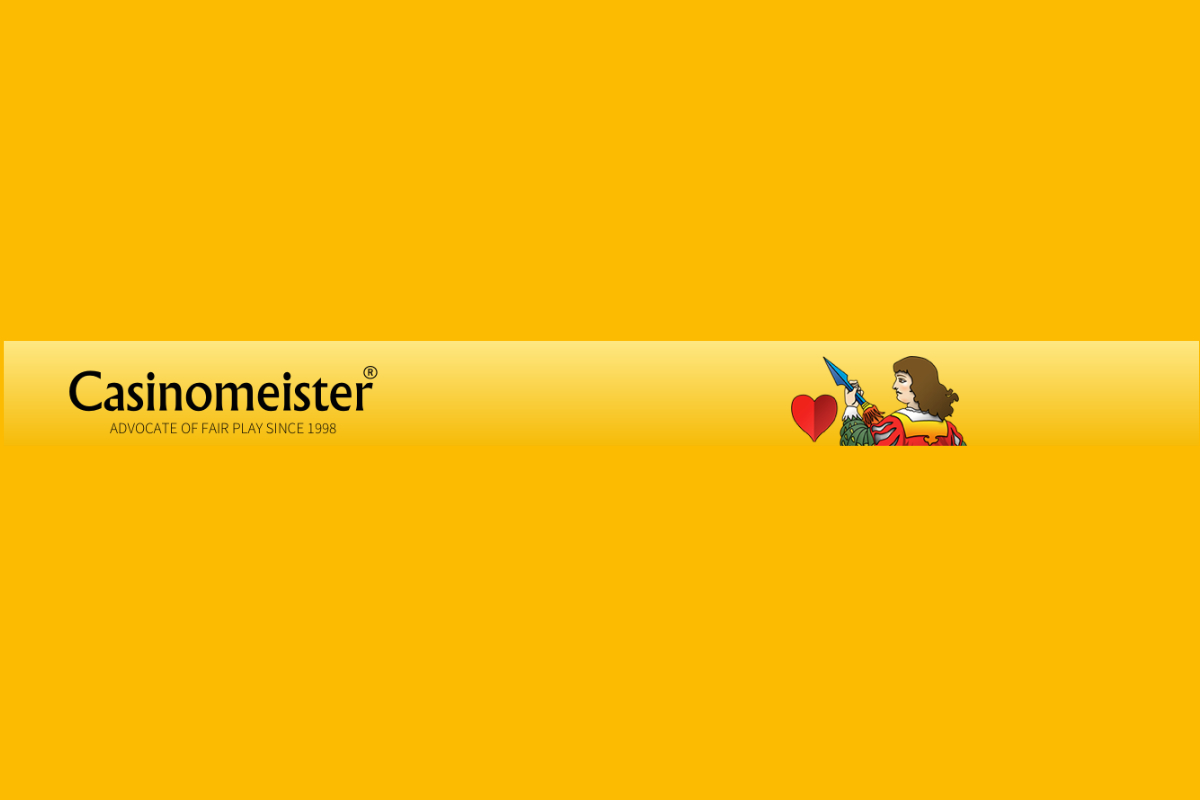 Casinomeister, the advocate of fair play, has joined forces with First Look Games to enable affiliate webmasters that participate in the Casinomeister Forum to take advantage of First Look Games award winning provision of game content.
This week has seen the introduction of the First Look Games widget within the Webmasters Corner of the forum and fully accessible to members of the forum groups 'Webby' and 'Webmeister'.
First Look Games provide publishers with access to the latest game content, information and creatives provided by the numerous casino game developers it works with. The facility of the First Look Games widget on the Casinomeister forum allows members to grab the latest game content and information without having to leave the site.
Speaking about the collaboration with First Look Games which sees Casinomeister.com become the first site to employ their widget, Bryan Bailey, Director of Casinomeister stated: "I believe that First Look Games will be instrumental in providing affiliate webmasters up-to-date crucial information about popular games and new releases. This data, to include RTPs and other game specific information, will not only make the webmaster's site more informative, but it will enhance the user experience of the player."
Co-Founder of First Look Games, Industry veteran Tom Galanis, commenting on the link up with Casinomeister, said: "We're really excited to bring affiliates the ability to download game information and marketing assets from the latest and greatest casino game titles offered by our wide range of game developer partners whilst browsing the Casinomeister forum."
"Those new to First Look Games can also register directly through the widget, which we feel fits in really well with the great new Webmaster's Corner on the forum."