The Ins and Outs of Online Gambling in India: Laws and Legislation Explained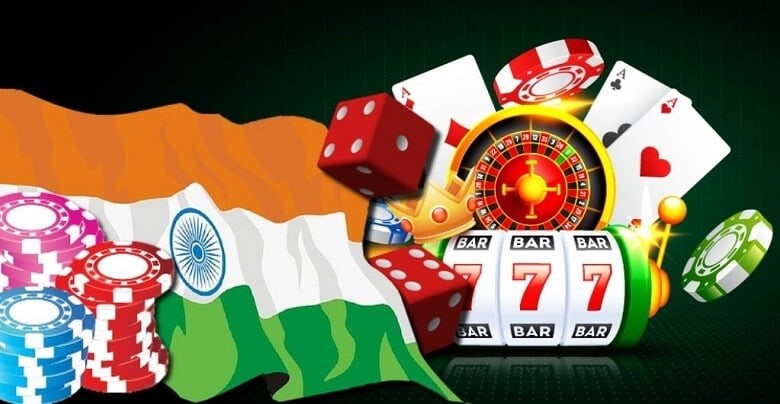 Needless to say, the online gambling industry has dominated the world by storm. In a nutshell, gaming industries from across the globe are thriving. In particular, the Indian market has experienced significant growth throughout the last couple of years. More and more players are trying their hand out at casino games and just in general experience what the gambling world has to offer.
Whether they're raising their stakes at floating casinos in India, abroad or online, Indian players have expressed a keen interest in gambling. This is illustrated in some stats and figures; by the end of 2020, the Indian market generated over 90 billion in Indian Rupees.
Whilst all this sounds great, there is one issue that India has been dealing with for years. Even though we are living in 2021, Indian lawmakers still abide by ancient gambling laws, some of which are over 154 years old! So, what does this mean for players and casino operators?
An Insight into India's Gambling Laws
With reference to the Indian Constitution, it is stated that all forms of gambling are regulated at state level. In other words, this mean that each Indian state has its own laws and legislations when it comes to gambling, particularly when it comes to online casino games. Needless to say, players and operators aren't happy about this since it's severely impacting the industry.
This all boils down to one thing. As mentioned in earlier sections of this post, India remains stuck in the past as far as gambling rules are concerned. A prime example of this is the Public Gaming Act of 1867. This 134 legislative document was published during the British role. Evidently, such documents don't make sense now that most of us have witnessed the advent of the internet and the continuous developments made in the technological field.
But alas, Indian lawmakers beg to differ. Let's take a look at some statements in the Public Gaming Act of 1867. For starters, the operation of Indian casinos is strictly prohibited. So, is the assisting and visiting of these venues. On top of that, financial gambling, devices and anything remotely related to gambling is also forbidden. In fact, you can face a ₹200 fine or even face up to 3 months in prison.
The Act also defines gambling into two separate categories – Games of Chance and Games of Skill. The problem with this lies here – one cannot completely class a casino game as a Game of Skill or Chance. This is because certain games have hints of both skill and chance.
At the time of writing, India has identified only 13 card games as games of skill, including rummy and poker. As far as online betting goes, horse racing and cricket betting also fall under this category. Without a doubt, lots of reforms are in order if lawmakers want to see the industry really thrive in the years to come.
The Problem with Online Gambling
All this brings us to the main topic of this discussion – online gambling in India. Evidently, there is a dire need for more sensible laws to be imposed. Since lawmakers are still adamant to stick to incredibly archaic laws, this is causing a lot of problems for casino operators who want to set up shop in India.
What's even more surprising is that all these acts and laws don't even given an appropriate definition to what online gambling is. As of now, only states like Nagaland, Telangana and Andhra Pradesh have chosen to update their anti-gambling policies. On top of that, they have also stated where they stand with online gambling. So far, it's not good news.
Very recently, the state of Andhra Pradesh published its Gaming Ordinance. Initially, casino operators thought this would benefit them, but once again they couldn't be more wrong. In other words, if you're an operator, you can rule out the possibility of having online casinos set up in this state for the time being. On top of that, the ordinance has also issued a ban on all online games including games of skill. Of course, casino operators aren't very happy about this and rightly so. In fact, they plan on appealing this at the Supreme Court.
That said, there is some good news to report here. As of now, the Supreme Court of Andhra Pradesh has stated that games of skill aren't really linked to gambling and operators who offer these services are allowed to do us under the Indian Constitution.
Still, it's not all sunshine and rainbows for casino operators who want to offer casino games and services in the country. In fact, operators have had to deal with more acts such as the Information Technology Act of 2000. Given that it's all about gambling one would think that the government is actually thinking about adequate solutions that would make both parties happy.
But alas, we're back in square one. This act caused more harm than good as the blocking servers restricted operators from offering their services to Indian players. What's more, we also have yet another example where no appropriate definition is given to online gambling. Let's face it, the world is living and breathing gambling at this point. After all the industry is worth billions nowadays – so how can one not explain what online gambling is? The mind boggles.
We understand that lawmakers want to curb the rise of unregulated gambling from dodgy casinos, however, sticking to ancient laws will cause more problems in the long run.
Players Can Still Enjoy the Online Casino World
That said, there is a silver lining. Whilst operators still have to long road ahead of them, players can still enjoy their time online. In fact, you'll find lots of reputable providers listed on Casinos-india.in. Given that this is an affiliate partner, the games and bonuses are obviously not offered by them. Instead, you are offered trusted offshore casino partners that are legally allowed to offer their services to Indian players.
As you can see, things aren't so bad for players. That said, there are still some regulations you should keep in mind. Whilst you are required by law to choose an offshore licensed platform, it's still your safest bet. In this way, you can avoid getting scammed by dodgy providers that still manage to slip through the cracks even though the situation is heavily regulated. Trust us when we say that rogue casinos offer rigged games and you'll probably never get your winnings. In other words, avoid at all costs.
You can sign up to platforms that clearly state that they are licensed by reputable gaming bodies such as the Malta Gaming Authority.
One also has to keep in mind the legal gambling age. In this case, it's generally 18 and over. However, some online casinos will require to be over 21 years of age. So, make sure you read all the Terms and Conditions carefully when you track down your desired provider. Finally, you can also join an offshore casino if it is Rupee-friendly. You can also avail from alternatives that allow conversions.
The Benefits of Legalizing Online Casinos
At this point, it's fair to say that Indian gambling laws are all over the place. We can only hope that the situation changes over time. At the end of the day, the market and India in general can benefit from the legalizing and regulation of online casinos.
Whilst we acknowledge that there is a problem with unregulated gambling, the right regulations can mark a significant change in the way things are carried out in the country. Strict laws that don't make sense will not solve anything; on the contrary, these will cause of more uproars by casino operators and in general more confusion. Simply put, the country needs to stick to one legislation that is able to fully regulate and license games of skill. The laws in place can then be supported by further regulations created by gaming bodies.
Given that Indian players are allowed to sign up to offshore platforms, lawmakers should consider making it official in India. In this way, India will get more recognition, whilst players can get a taste of the best online casino games, bonuses and more. Above everything else, they'll still be signing up to safe and secure platforms that do things by the book.
Of course, a complete reform is needed when it comes to online gambling. That said, some progress has been made. For example, in states like Maharashtra, casino operators and lawmakers are constantly in talks with regard to how they can legalize and regulate online gambling. At this point, nothing is confirmed, but it's a start.
In the long run, we really think that India can benefit form a regulated market. In fact, some statistics suggest that the country is losing over $140 million per year due to unregulated gambling. This can be solved if both casino operators and lawmakers can come to an agreement on how to offer a licensed and regulated market.
At the time of writing, the growth behind India's online gambling market is driven by the middle class and the continuous development of the internet and advanced technologies. With a 50% penetration rate, there are 560 million internet users in the country. Needless to say, this is great considering India is in second place after China.
All we'll say is don't understatement the Indian market even though it's one of the smaller ones. Clearly, it's making it's mark on the world and it's very obvious that casino operators and players are keen. Keep in mind that this is something that wasn't available in the past. Of course, lifestyles became more comfortable over the years. This also meant that people started expressing an interest in different things – online casino is one of them.
Legalizing online casinos will also offer more jobs. Without a doubt, this would be extremely beneficial to India since the country can compete within this competitive market. This can open more doors to more start-up businesses within the e-Commerce and iGaming sectors. On top of that, the Indian economy will also benefit from all this. Other job opportunities can also crop up if this is done properly. Some of these include employment within software development companies and online payments.
At the end of the day, a regulated market will not only put lawmakers' minds at rest, but it also creates a safe space for players and operators who just want to do things by the book. This can be achieved if one carries out regular audits of casino operators that have been approved and regulated by the government.
This is the only way that the situation can be monitored and one is able to distinguish a good casino from a bad one.
Without a doubt, the interest in the online gambling world won't be dying away any time soon. So let's hope Indian lawmakers can get on board with more adequate regulations that make sense in this day and age.
Rightlander Limited Appoints Sarafina Wolde Gabriel As Chief Strategy Officer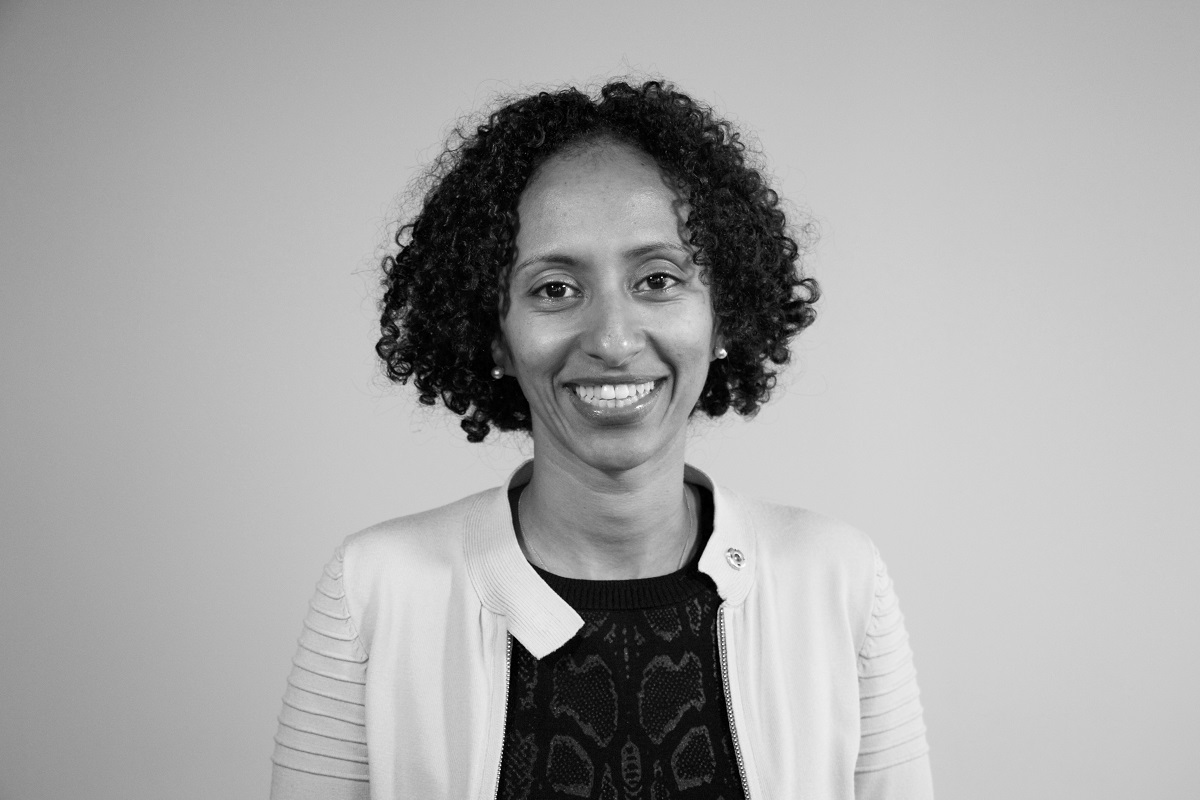 Rightlander, the advertising and affiliate compliance monitoring specialist, is pleased to announce the appointment of Sarafina Wolde Gabriel as Chief Strategy Officer (CSO).
In her new role, Wolde Gabriel will work closely with the company's founder, Ian Sims, and the broader management team to craft and implement business strategies intended to accelerate the company's growth on a global scale.
"Sarafina brings a wealth of experience and a proven track record of success in strategic planning and business development," said Ian Sims. "We are confident that her innovative thinking and strategic approach will be instrumental as we continue to grow our business and enter new markets."
Wolde Gabriel's remit will include expanding Rightlander's reach into new markets and verticals, evaluating potential new product opportunities, and building strategic partnerships to boost business growth. This strategic vision aligns with the company's objective to strengthen its market position and meet the increasingly complex needs of clients around the world.
Speaking on her appointment, she said, "I am thrilled to join Rightlander Limited and am committed to contributing to the company's forward-looking approach. I look forward to working with Ian and the entire team to explore new opportunities and create innovative strategies that will drive global growth."
A seasoned professional in digital marketing with over 19 years of experience, Wolde Gabriel brings to Rightlander a wealth of knowledge in leadership within the iGaming and marketing sectors.
Beginning her impressive career journey with Paysafe's Income Access in 2004, she made significant strides, eventually serving as the company's CMO until 2016. Her tenure with Paysafe was decorated with numerous industry awards, underscoring her expertise in driving growth and success in the digital marketing space.
In her most recent role as the VP of Strategy at Income Access, she directed innovative marketing strategies and established key business partnerships, contributing to the company's global expansion. In 2022, Wolde Gabriel made a strategic shift, joining GeoComply, a geolocation and fraud prevention company, as a senior director, where she continued to excel in new business development and global expansion.
Wolde Gabriel holds a Master's Degree in Marketing from the University of Surrey, UK, and a Bachelor's degree in International Business and Marketing from Concordia University, Montreal. An active contributor to her community, she served as the President of the African Students Association during her time at Concordia University.
The addition of Wolde Gabriel to Rightlander Limited's leadership team reflects the company's ongoing commitment to strengthening its strategic direction and accelerating its growth trajectory.
WeAreGame Nominated for Two AffPapa iGaming Awards 2023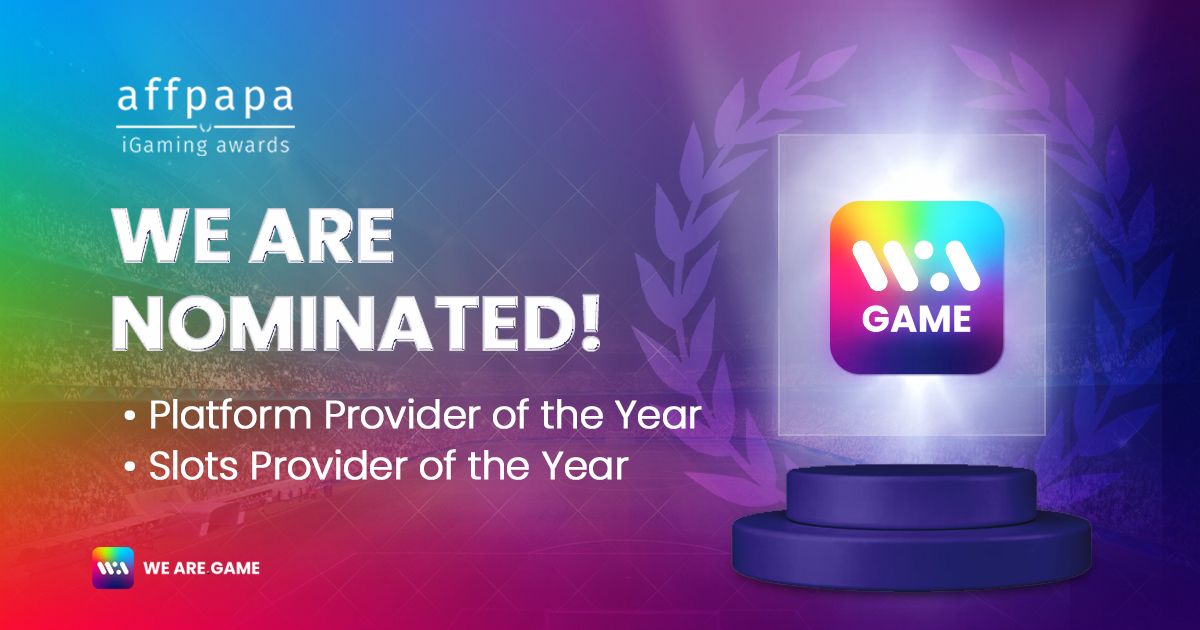 WeAreGame is delighted to announce that we've been shortlisted in two categories at the upcoming AffPapa iGaming Awards 2023.
The illustrious second annual award ceremony will take place at the Mediterranean Conference Center, in Valletta, Malta, on June 20th. It is the leading award ceremony to celebrate and recognise the most influential affiliates, operators and B2B providers in the iGaming industry.
Nominated Categories
We are happy to share that we have been nominated in the following categories:
Platform Provider of the Year
Slots Provider of the Year
At the event, representatives from across the sector will come together to recognise the stand-out names over the past year. The majority of judges will be members of AffPapa's extensive directory, who have been hand-picked for their years of knowledge and experience, making them the ideal choice for selecting the recipients.
We would like to congratulate our fellow nominees and thank AffPapa and the esteemed judges for the recognition of our achievements. We would also like to thank the entire team at WeAreGame and WeAreTechnology Group for their combined efforts over the past year to get us to where we are now.
Tim Scoffham, CEO of WeAreTechnology Group, said "We are thrilled to be nominated in two categories for the prestigious AffPapa iGaming Awards 2023. We've dedicated ourselves to growing our brand and establishing strong relationships with many big names in the sector. Good luck to everybody at the upcoming ceremony."
The lavish gala award night will be a great success and an evening full of celebration, reflecting the enormous achievements and successes of all attendees. We wish the best of luck to all nominees.
BC.GAME Casino Review: The Top-Notch Online Crypto Casino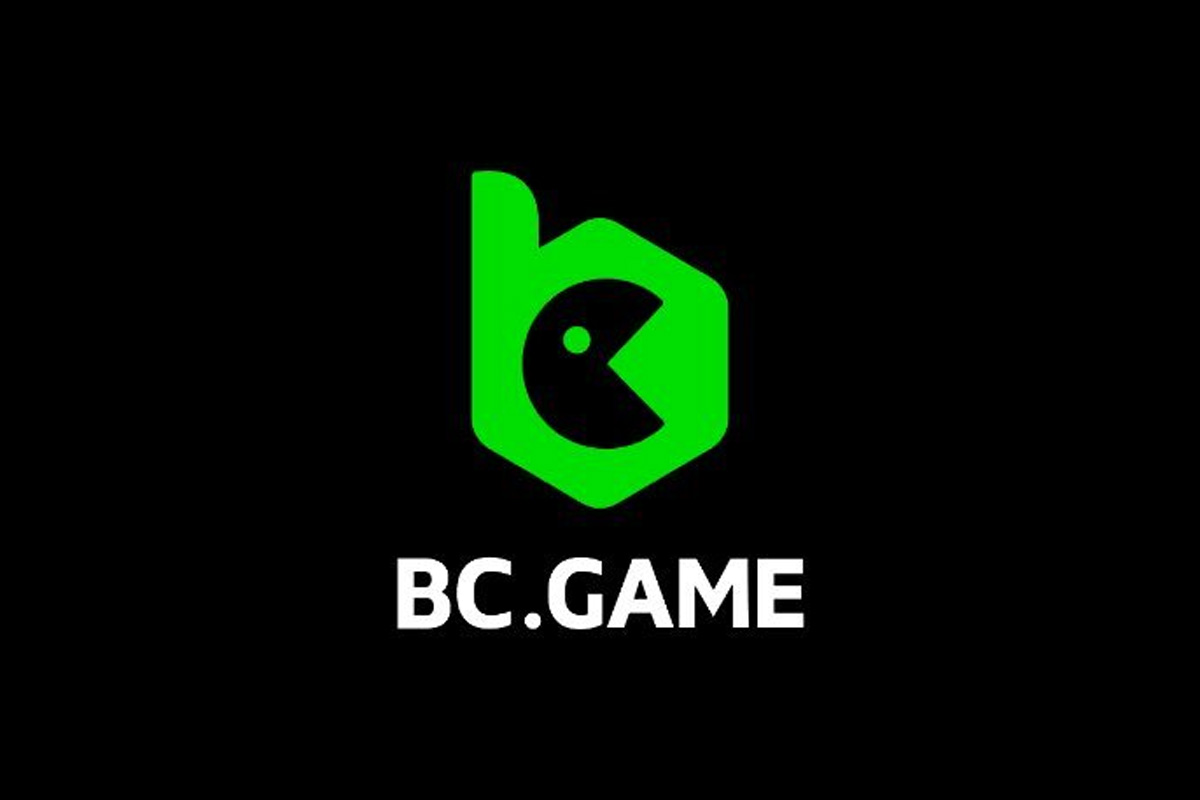 BC.GAME casino is a highly-rated online crypto-gambling platform that has taken the industry by storm. Established with a commitment to providing a thrilling and secure gambling experience, BC.GAME has quickly become a favorite among online gamblers. Founded in 2017, BC.GAME holds a reputable license from the Government of Curacao, ensuring that players can enjoy their favorite games with confidence and peace of mind. With a diverse range of games, including casino classics, sports betting, and more, BC.GAME offers endless entertainment options for all players. Get ready to embark on a thrilling journey of excitement and fortune with BC.GAME.
Discover Your Winning Potential with BC.GAME's Lucrative Bonuses and Rewarding Loyalty Program
BC.GAME takes your gaming experience to new heights with its enticing welcome bonus, generous deposit bonus, and rewarding loyalty program. As a new player, you'll be greeted with a warm welcome through BC.GAME's welcome bonus, giving you an excellent boost to kickstart your gaming journey. BC.GAME values your continued loyalty and offers a fantastic deposit bonus on subsequent deposits. This ensures that every time you top up your account, you receive extra funds to extend your gameplay and increase your winning opportunities.
Moreover, BC.GAME's loyalty program is designed to appreciate and reward its dedicated players. As you keep enjoying the exciting games and thrilling sports betting options, you'll earn loyalty points that can be redeemed for exclusive benefits. These perks may include personalized promotions, higher betting limits, faster withdrawals, and even dedicated account managers to enhance your overall gaming experience.
BC.GAME's Casino and Sportsbook Offer Endless Excitement
BC.GAME is a dynamic online platform that offers both a captivating casino experience and an exhilarating sportsbook. Whether players are drawn to the thrill of slots, the strategic gameplay of card games, or the excitement of live casino action, BC.GAME's casino has it all. With its provably fair system, players can enjoy a transparent and trustworthy gaming environment.
In addition to its exceptional casino offerings, BC.GAME also features a comprehensive sportsbook that caters to sports enthusiasts worldwide. The sportsbook covers a vast selection of sports and events, providing ample opportunities for betting and engaging in the thrill of sports wagering.
Effortless Transactions: BC.GAME's Convenient Deposit and Withdrawal Methods
BC.GAME offers a seamless and hassle-free experience when it comes to depositing and withdrawing funds. With a variety of convenient methods available, players can effortlessly manage their finances on the platform. Whether you prefer to transact with popular cryptocurrencies like Bitcoin, Ethereum, or Litecoin, or opt for traditional payment methods such as credit cards or e-wallets, BC.GAME has you covered.
The platform ensures speedy deposits, allowing you to quickly start enjoying your favorite games or sports betting. When it's time to cash out your winnings, BC.GAME maintains the same level of efficiency. Withdrawals are processed promptly, ensuring that you receive your funds in a timely manner.
Unleash Your Gaming Adventure with BC.GAME: Games, Promotions, and Secure Payments Await!
BC.GAME is a gaming destination that encompasses the perfect trifecta of captivating games, rewarding promotions, and secure payment methods. Unleash your gaming adventure with BC.GAME and discover a world where excitement knows no bounds. Get ready to immerse yourself in unforgettable entertainment and start winning today!