The Ins and Outs of Online Gambling in India: Laws and Legislation Explained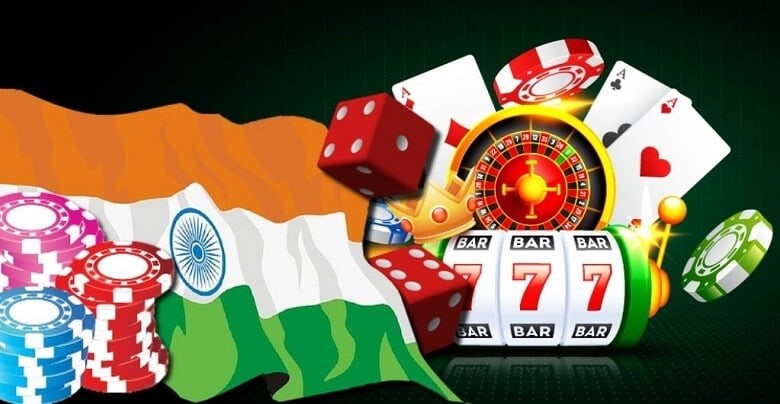 Needless to say, the online gambling industry has dominated the world by storm. In a nutshell, gaming industries from across the globe are thriving. In particular, the Indian market has experienced significant growth throughout the last couple of years. More and more players are trying their hand out at casino games and just in general experience what the gambling world has to offer.
Whether they're raising their stakes at floating casinos in India, abroad or online, Indian players have expressed a keen interest in gambling. This is illustrated in some stats and figures; by the end of 2020, the Indian market generated over 90 billion in Indian Rupees.
Whilst all this sounds great, there is one issue that India has been dealing with for years. Even though we are living in 2021, Indian lawmakers still abide by ancient gambling laws, some of which are over 154 years old! So, what does this mean for players and casino operators?
An Insight into India's Gambling Laws
With reference to the Indian Constitution, it is stated that all forms of gambling are regulated at state level. In other words, this mean that each Indian state has its own laws and legislations when it comes to gambling, particularly when it comes to online casino games. Needless to say, players and operators aren't happy about this since it's severely impacting the industry.
This all boils down to one thing. As mentioned in earlier sections of this post, India remains stuck in the past as far as gambling rules are concerned. A prime example of this is the Public Gaming Act of 1867. This 134 legislative document was published during the British role. Evidently, such documents don't make sense now that most of us have witnessed the advent of the internet and the continuous developments made in the technological field.
But alas, Indian lawmakers beg to differ. Let's take a look at some statements in the Public Gaming Act of 1867. For starters, the operation of Indian casinos is strictly prohibited. So, is the assisting and visiting of these venues. On top of that, financial gambling, devices and anything remotely related to gambling is also forbidden. In fact, you can face a ₹200 fine or even face up to 3 months in prison.
The Act also defines gambling into two separate categories – Games of Chance and Games of Skill. The problem with this lies here – one cannot completely class a casino game as a Game of Skill or Chance. This is because certain games have hints of both skill and chance.
At the time of writing, India has identified only 13 card games as games of skill, including rummy and poker. As far as online betting goes, horse racing and cricket betting also fall under this category. Without a doubt, lots of reforms are in order if lawmakers want to see the industry really thrive in the years to come.
The Problem with Online Gambling
All this brings us to the main topic of this discussion – online gambling in India. Evidently, there is a dire need for more sensible laws to be imposed. Since lawmakers are still adamant to stick to incredibly archaic laws, this is causing a lot of problems for casino operators who want to set up shop in India.
What's even more surprising is that all these acts and laws don't even given an appropriate definition to what online gambling is. As of now, only states like Nagaland, Telangana and Andhra Pradesh have chosen to update their anti-gambling policies. On top of that, they have also stated where they stand with online gambling. So far, it's not good news.
Very recently, the state of Andhra Pradesh published its Gaming Ordinance. Initially, casino operators thought this would benefit them, but once again they couldn't be more wrong. In other words, if you're an operator, you can rule out the possibility of having online casinos set up in this state for the time being. On top of that, the ordinance has also issued a ban on all online games including games of skill. Of course, casino operators aren't very happy about this and rightly so. In fact, they plan on appealing this at the Supreme Court.
That said, there is some good news to report here. As of now, the Supreme Court of Andhra Pradesh has stated that games of skill aren't really linked to gambling and operators who offer these services are allowed to do us under the Indian Constitution.
Still, it's not all sunshine and rainbows for casino operators who want to offer casino games and services in the country. In fact, operators have had to deal with more acts such as the Information Technology Act of 2000. Given that it's all about gambling one would think that the government is actually thinking about adequate solutions that would make both parties happy.
But alas, we're back in square one. This act caused more harm than good as the blocking servers restricted operators from offering their services to Indian players. What's more, we also have yet another example where no appropriate definition is given to online gambling. Let's face it, the world is living and breathing gambling at this point. After all the industry is worth billions nowadays – so how can one not explain what online gambling is? The mind boggles.
We understand that lawmakers want to curb the rise of unregulated gambling from dodgy casinos, however, sticking to ancient laws will cause more problems in the long run.
Players Can Still Enjoy the Online Casino World
That said, there is a silver lining. Whilst operators still have to long road ahead of them, players can still enjoy their time online. In fact, you'll find lots of reputable providers listed on Casinos-india.in. Given that this is an affiliate partner, the games and bonuses are obviously not offered by them. Instead, you are offered trusted offshore casino partners that are legally allowed to offer their services to Indian players.
As you can see, things aren't so bad for players. That said, there are still some regulations you should keep in mind. Whilst you are required by law to choose an offshore licensed platform, it's still your safest bet. In this way, you can avoid getting scammed by dodgy providers that still manage to slip through the cracks even though the situation is heavily regulated. Trust us when we say that rogue casinos offer rigged games and you'll probably never get your winnings. In other words, avoid at all costs.
You can sign up to platforms that clearly state that they are licensed by reputable gaming bodies such as the Malta Gaming Authority.
One also has to keep in mind the legal gambling age. In this case, it's generally 18 and over. However, some online casinos will require to be over 21 years of age. So, make sure you read all the Terms and Conditions carefully when you track down your desired provider. Finally, you can also join an offshore casino if it is Rupee-friendly. You can also avail from alternatives that allow conversions.
The Benefits of Legalizing Online Casinos
At this point, it's fair to say that Indian gambling laws are all over the place. We can only hope that the situation changes over time. At the end of the day, the market and India in general can benefit from the legalizing and regulation of online casinos.
Whilst we acknowledge that there is a problem with unregulated gambling, the right regulations can mark a significant change in the way things are carried out in the country. Strict laws that don't make sense will not solve anything; on the contrary, these will cause of more uproars by casino operators and in general more confusion. Simply put, the country needs to stick to one legislation that is able to fully regulate and license games of skill. The laws in place can then be supported by further regulations created by gaming bodies.
Given that Indian players are allowed to sign up to offshore platforms, lawmakers should consider making it official in India. In this way, India will get more recognition, whilst players can get a taste of the best online casino games, bonuses and more. Above everything else, they'll still be signing up to safe and secure platforms that do things by the book.
Of course, a complete reform is needed when it comes to online gambling. That said, some progress has been made. For example, in states like Maharashtra, casino operators and lawmakers are constantly in talks with regard to how they can legalize and regulate online gambling. At this point, nothing is confirmed, but it's a start.
In the long run, we really think that India can benefit form a regulated market. In fact, some statistics suggest that the country is losing over $140 million per year due to unregulated gambling. This can be solved if both casino operators and lawmakers can come to an agreement on how to offer a licensed and regulated market.
At the time of writing, the growth behind India's online gambling market is driven by the middle class and the continuous development of the internet and advanced technologies. With a 50% penetration rate, there are 560 million internet users in the country. Needless to say, this is great considering India is in second place after China.
All we'll say is don't understatement the Indian market even though it's one of the smaller ones. Clearly, it's making it's mark on the world and it's very obvious that casino operators and players are keen. Keep in mind that this is something that wasn't available in the past. Of course, lifestyles became more comfortable over the years. This also meant that people started expressing an interest in different things – online casino is one of them.
Legalizing online casinos will also offer more jobs. Without a doubt, this would be extremely beneficial to India since the country can compete within this competitive market. This can open more doors to more start-up businesses within the e-Commerce and iGaming sectors. On top of that, the Indian economy will also benefit from all this. Other job opportunities can also crop up if this is done properly. Some of these include employment within software development companies and online payments.
At the end of the day, a regulated market will not only put lawmakers' minds at rest, but it also creates a safe space for players and operators who just want to do things by the book. This can be achieved if one carries out regular audits of casino operators that have been approved and regulated by the government.
This is the only way that the situation can be monitored and one is able to distinguish a good casino from a bad one.
Without a doubt, the interest in the online gambling world won't be dying away any time soon. So let's hope Indian lawmakers can get on board with more adequate regulations that make sense in this day and age.
Steps to Have Strong Blackjack Skills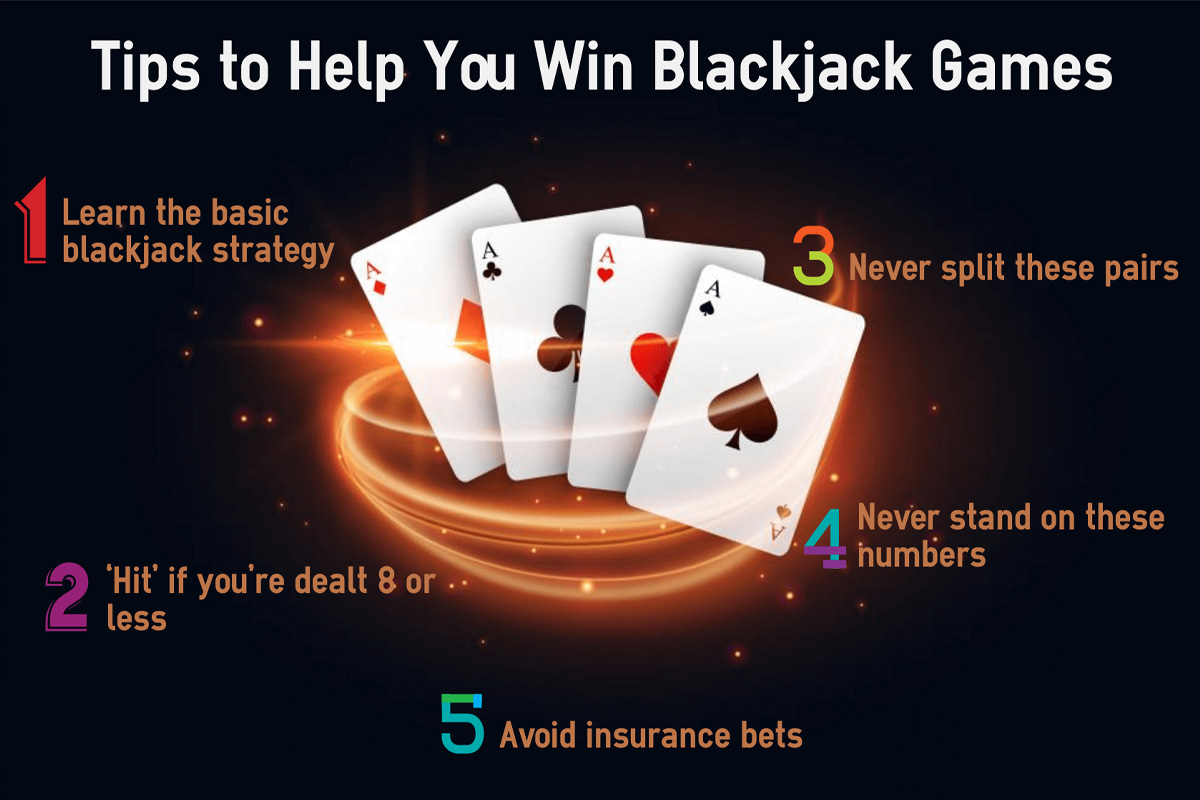 Who does not know the game of blackjack? Maybe it is difficult to find such people. No wonder! This iGaming product is among the most playable in the industry of online casinos. The reason is that it is full of excitement and fun. While some gamers believe that blackjack is a game of fortune, other players think about tactics and strategies for playing this amazing game.
It is very important to deal with the fundamentals of this gambling product before diving into it. We prepared some effective steps that will help you to be as close as possible to the winning money prize at blackjack.
Basics is a foundation
General rules of any blackjack including blackjack online game in Australia are the must for players especially if they are the newbies in the iGaming world. They should keep in mind the fact of facing up two cards at every start of this game. Speaking about the dealer it is essential to remember that he also has two cards but one is up, another is down its face. After the player should do one of the options (case in point, Aces splitting).
These are just a few examples of general cases of blackjack. At the first glance they are so simple. But it is a key idea to practice every point of them.
Learn diversity of strategies
There are plenty of strategies for gambling blackjack online including those that were developed for real money online casinos. You can read about such gambling platforms here toponlinecasinoaustralia.com/online-casino-australia-legal-real-money.
We recommend looking through the best blackjack strategies and finding one that will be suitable for your game and needs. Of course, you can add or change something in the strategy of your selection.
Try live games
The games with live dealers are so attractive. You can get an experience of a real casino sitting on your sofa with a glass of cold drink in your hands. Speaking about online blackjack it is about being at the table with the live dealer, taking one of five seats and seeing more cards that were dealt. In addition, you have a perfect chance to learn charts with strategic cases while you are waiting for your next hand.
It is known that the study process will go more rapidly in the online environment with dealers and other players. You will see cards in different positions and in different circumstances. It will improve your game for sure.
Use bonuses
Take into account the programs of bonuses and special promotions that are offered by online casinos. Moreover, these bonuses depend on the term of your playing on the online gambling platform.
So, you can use a welcome bonus that will be presented for registration, bonus coins for the minimum depositing. But before using them, learn carefully all terms and conditions of the website. There you will get essential information about the size of deposits (minimum and maximum), requirements of wagering and other important facts.
Bottom lines
We presented just some of the steps on the way to successful blackjack playing. If you follow all these points and combine them with other information you will create and develop your own way of gambling blackjack online. In addition, we want to say that this game is pretty funny and simple to understand, so you will have no difficulties with the game of blackjack. But play safe and responsible.
AstroPay expands services with the launch of Global Affiliates Programme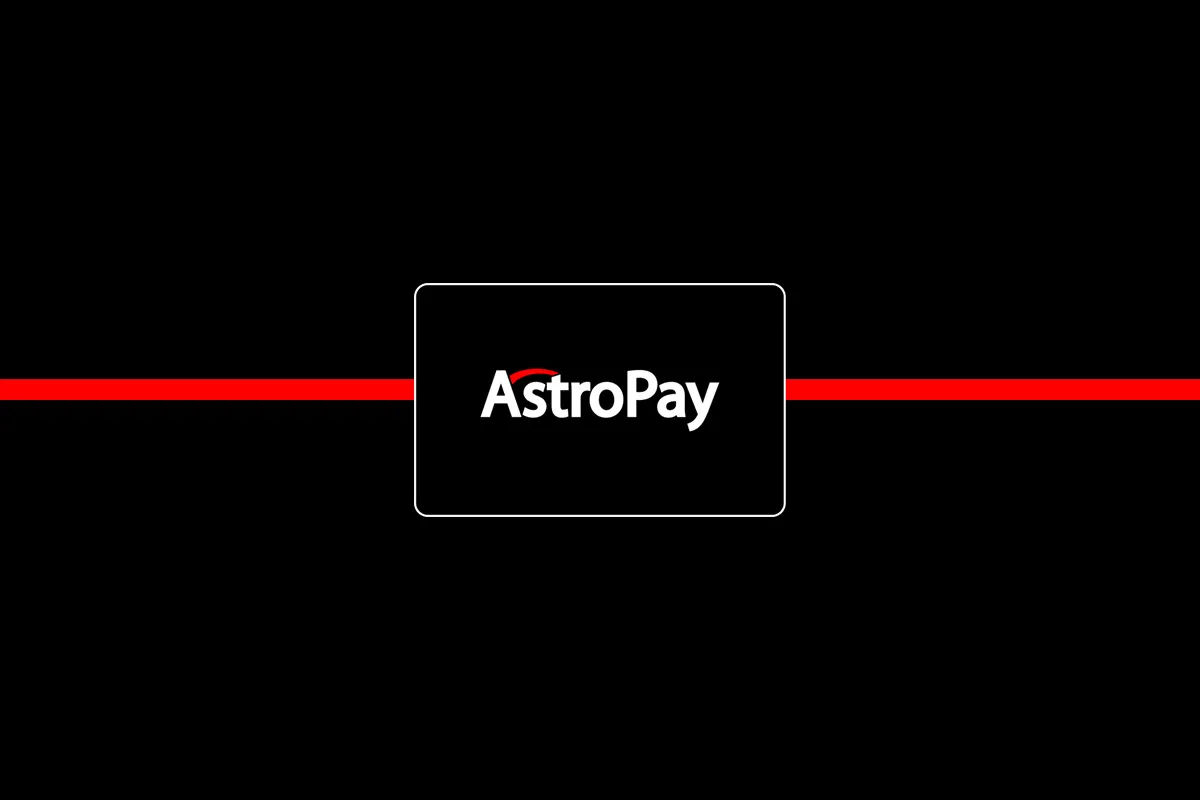 AstroPay, the online payment solution of choice for millions of users worldwide, has launched a flagship global Affiliate Programme to provide revenue generating opportunities to individuals and businesses that want to generate online income and grow their business. The new programme is aimed at increasing AstroPay's consumer base worldwide, while ensuring that those who are professionally dedicated to affiliate marketing can rely on a solid partner to thrive.
AstroPay launched the programme to enable affiliate partners access to special deals where they can generate income on an ongoing basis for every new user that joins the payment platform. The programme offers up to 20% revenue share commission, as well as dedicated teams and expertise on sales conversion. Affiliate partners will be able to rely on multilingual support and local experts for any of their needs and will also benefit from the AstroPay payment platform/solutions that have been tested and optimised for cross-border payments.
AstroPay will welcome a diverse range of partners including platforms, comparison sites and content creators in the payment industry as well iGaming, forex trading, and many others.
The programme will be available across countries in Asia, Africa, Latin America and Europe where AstroPay is available, and through hundreds of merchants that offer AstroPay as a payment option.
Leonardo Alonso, Head of Affiliates at AstroPay, said: "I am excited to see our new programme go live today. The Affiliate Programme is a new way of doing business with AstroPay. All those who are professionally dedicated to affiliate marketing will be very welcome and we look forward to working together and rewarding partners with a robust partnership that provides added value through an alternative way to continue growing their business."
Casino Guru Releases New Tool to Help Players Find Best Casinos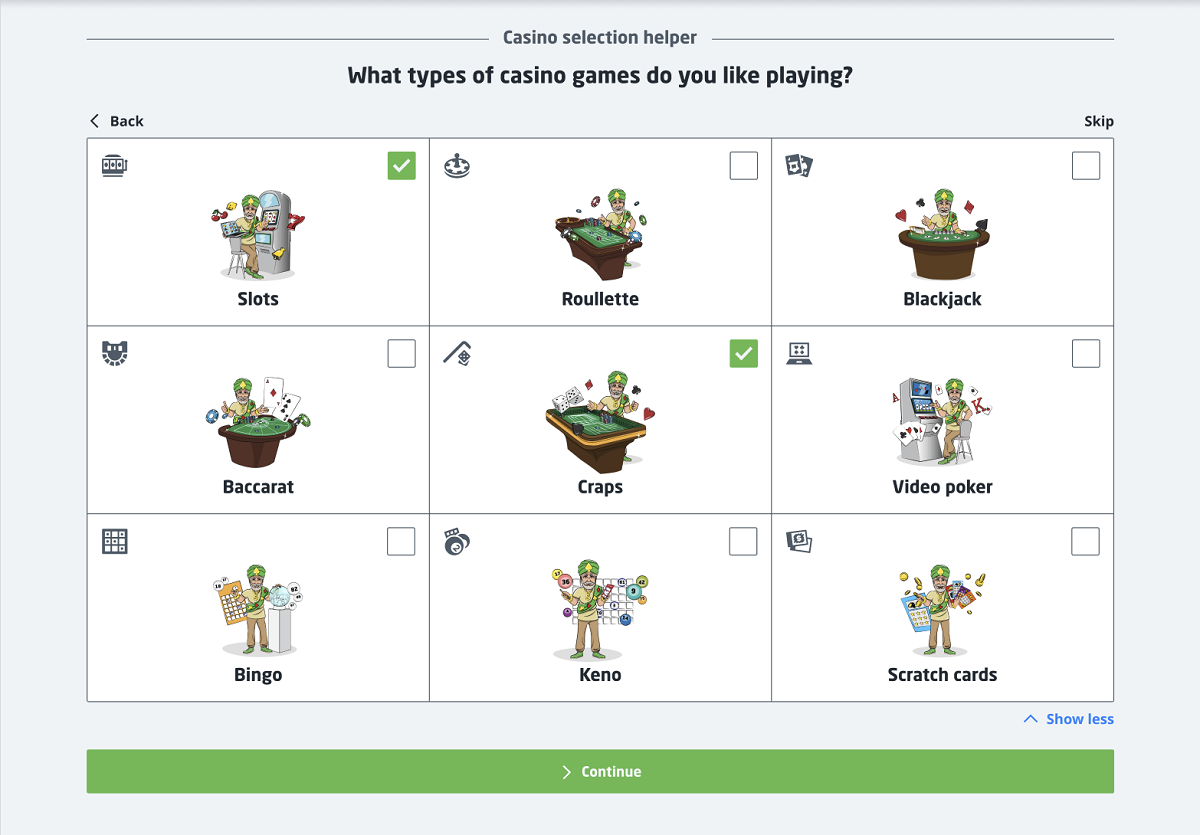 Casino Guru, a global source of information about online casinos and the biggest database of casino websites, is always looking to bring more value to its visitors. The brand-new Casino Selection Helper is a tool that aims to do just that by bringing a new way for players to pinpoint the best online casino based on their specific preferences.
The new tool works by asking players to answer three simple questions about their preferences related to casino bonuses, casino games, and age of the casino they would like to play at – choosing between new sites with modern features and established brands that have been around for quite some time. After answering these questions, they are presented with the best option for them, as well as two runners-up.
Maros Gasparik, Casino Guru's Head of Content, commented on the new functionality: "Our database contains pretty much all available online casinos, which is a great feat, but it also presents a potential obstacle for some players because of choice overload. With hundreds or even thousands of casinos available to players from certain countries, it can be a haunting task for players to select the best one for them. We are always looking to make this process easier and guide players to the best option quickly and easily, and the new Casino Selection Helper is one of the things we hope can help them choose well and stay away from unscrupulous sites."
Gasparik also added about the future of the new tool: "In the first stage of the project, we decided to include only three relatively simple questions based on visitor insights, which should be sufficient for most players. There are plans for further improvements of the selection process and additional questions to help players with more specific preferences; however, first we want to see how our visitors like the initial version."
Apart from fine-tuning the new tool, Casino Guru plans to continue implementing further improvements aimed at optimizing their website, providing more value to its visitors, and helping create a safer and fairer gambling environment. This includes improving their global database of problem gambling help organizations, pioneering the world of responsible gambling tools via their Global Self-Exclusion Initiative, improving the processes in their Complaint Resolution Center so that they can help more mistreated players, and more.