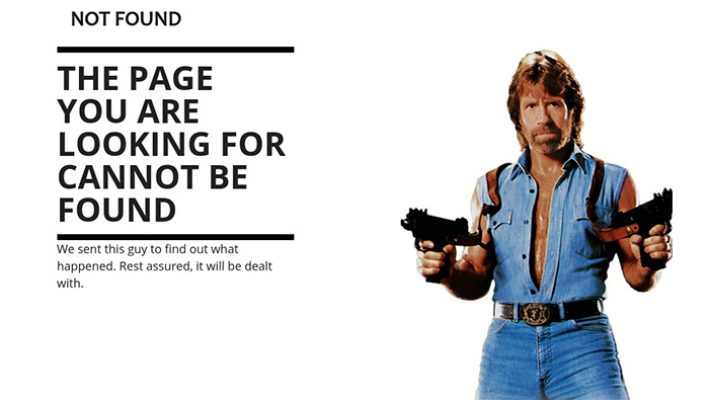 Don't fear 404 error pages, use them to your advantage
You will find many articles out there that relate to the topic, each of them extensively written, but it still seems to elicit a lot of confusion among gambling affiliates and digital marketers. The information that you will find about the do's and don't's in regards to the 404 page and how to handle broken pages and links in general are a ton.
So even though the best practices haven't changed (too) much over time, allow me to perhaps offer a fresh perspective or insight on the topic.
Firstly, since a 404 is a very specific type of HTTP Status Code, let's do a real quick review of page requests, servers and HTTP Status Codes.
Whenever you navigate to a webpage in a browser or a search engine spider crawls a page, there is a request sent to the server that the site is hosted on. For each page request from an agent, the server sends along a specific status code, numbered according to the specific status of the page request.
If a page is properly fetched and returned to a browser (or search engine spider), the server sends along a 200 level status code – Success. The most common is a 200 (OK) that is sent along with every page that properly loads in a web browser.
However, if the page has been moved elsewhere, the server sends along a 300 level status code – Redirected. These are your 301 (Permanent) and 302 (Temporary) redirects. There are a few other 300 level statuses, but 301s and 302s are by far the most common.
If the request for the page is seemingly valid, but the server is unable to fulfill the request, then a 500 level status is returned – Server Error. These include your 500 (Internal Server Error), 502 (Bad Gateway), and 504 (Gateway Timeout) errors.
If the request for the page goes awry not because of the server, but because of the client/agent, then the result is a 400 level status code – Client Error. These include the 401 (Unauthorized) and 403 (Forbidden) status codes, but also the 404 (Not Found) error.
The 404 Status Code is returned whenever the specific URL that is requested does not exist on the server, at least anymore. There is an implicit understanding with a 404 that the page in question "may" return in the future, but is currently Not Found. By contrast, the 410 Status Code is similar to a 410 but implies the page is Permanently Gone.
To answer the question on why do some webmasters fear 404s, we look at a 404 is a status code that corresponds to a specific event. Nothing more, nothing less. When a page requested is not found, a 404 is not only a valid code to return, it's the ONLY status code that should be returned.
Over the years, many affiliates used quite a few contortions and setups to avoid sending a 404 status code We can't speak for everyone, but here's our guesses as to the most common reasons for why this happens:
Aesthetics – Web designers and developers like beauty and clean design. Your standard 404 message that servers send in absence of Custom 404 is as ugly as sin. It probably makes some of their skin crawl just to look at.
Penalties – Some webmasters believe that 404s are "bad" for SEO. So, they go out of their way to avoid a "penalty" they believe would be incurred upon the site if Google were ever to discover that pages that don't exist don't actually exist.
Based on our research we have come to the conclusion that the issue with the 404s is not using them. Using a 404 is a best practice. But what's actually "wrong" with avoiding them? If a site isn't returning 404s properly, why should they webmasters go out of their way to address it?
We recommend following 3 basic rules for broken pages. If you can stick to these 3, it should cover almost all the head aches some of us encountered over the years.
Don't use redirects for broken pages – Don't redirect users when a page is broken. Not to the homepage, not to a category page and definitely not to a page titled /404.php; the URL extension that was originally requested should remain the same in the address bar of the browser.
Don't use 200OK for a broken page – Whether you first redirect users to a /404.php or you just load empty pages, a broken page request should never, ever, EVER result in a 200 level status code. Make sure your 404s are returning actual 404 status codes to avoid "soft" 404s. Use a header checker tool as needed.
Do use Custom 404 pages – Yes, your standard 404 screen a server sends out to a browser isn't too much to look at. And it doesn't provide any "Now What?" solutions for a user either. So,
DO use Custom 404 pages – ones that are designed to fit the look, feel and brand of the website. These custom 404s should in big, bold letters let users know that the page request couldn't be fulfilled, but should offer users navigational choices elsewhere on the site that might help them – the homepage, some top category pages, perhaps an internal site search page. And, if you've got the enthusiasm, have some fun with the Custom 404! They can really be a palette for some genuine creativity.
Related
content_copyCategorized under
About author