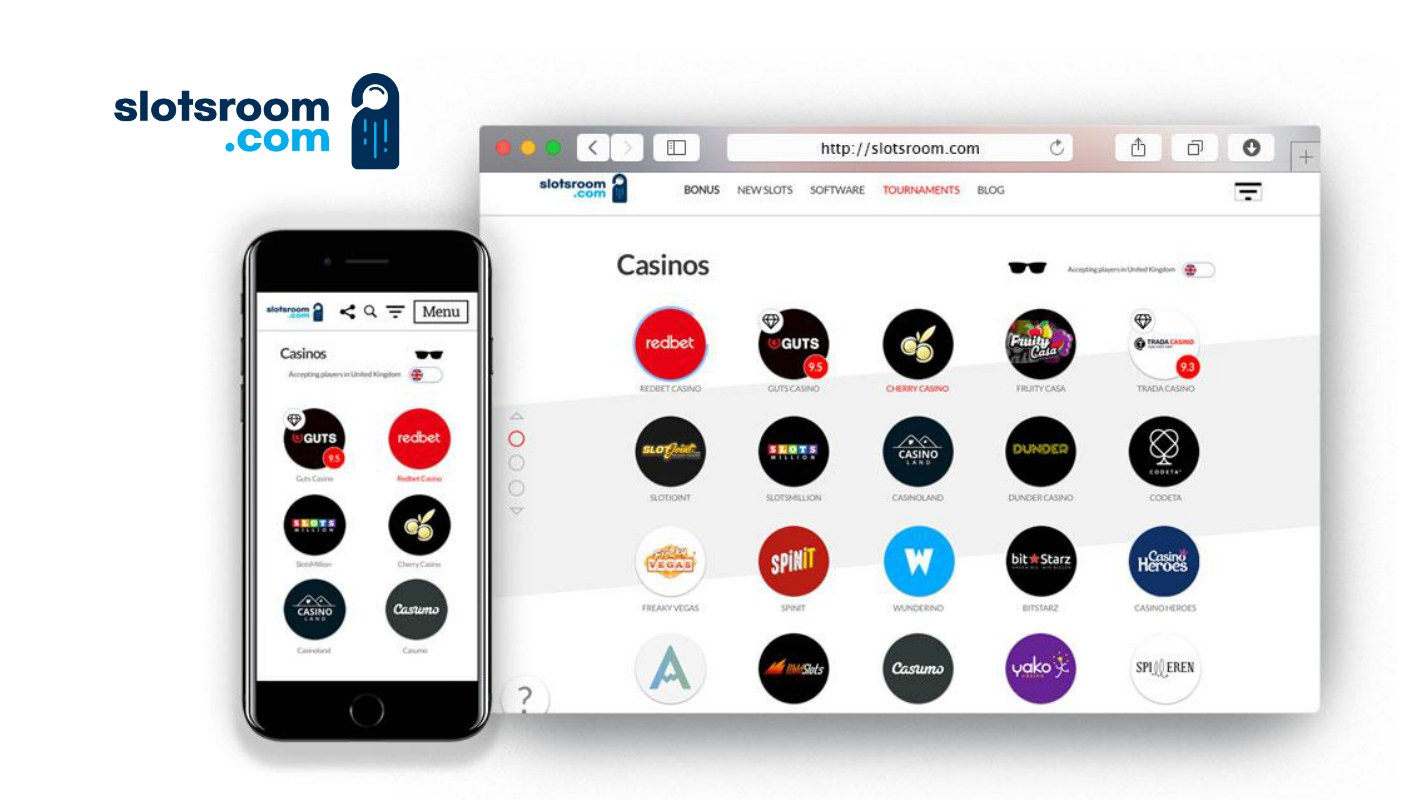 Slotsroom.com has relaunched and features a fresh design that's focused around the user experience first. The website has been created by adventures.io which created the design and customized back-end. Every page was carefully crafted and designed in Sketch which included all page elements and mobile version. The end result is a slots portal has a unique way of listing the slots and casinos with minimal information to make it easier to navigate.
"Working on slotsroom.com was a fun but challenging project. As the designer, the biggest challenge was finding a balance between having an innovative and fresh design versus standard designs we are all used to whether in igaming or another industry. The biggest risk here is doing something new without knowing for sure if it's going to be effective or not. There are some design elements that are experimental to test if it helps or hurts the conversion rate or keeping the users engaged on the site. The homepage is a landing page with slots cascading, without trying it we won't know if players will like it or not without collecting data and feedback through analytics. That's the risks and rewards of testing, you assume every experiment will be successful but it's dangerous to not look at the feedback, you'll want to know when something isn't working. Overall the site has a long way to go to become a good slots website as there are thousands of slot games to write about with a constant stream of new games launching every week."
Slots Search Filter
The design of the slots filter was all about trying to keep it simple for users while letting them find exactly what they want. The main set of filters focus on the type of slot such as classic, 5 reel video slots, progressive jackpots and 3D slots. The Software filter lets users find slots based on the casino software maker where some players actively seek popular games like NetEnt or new and trending games like QuickSpin and Thunderkick. Other filters include New, Popular and by alphabetical order or of course users can search the slot by name or keyword.
About SlotsRoom
SlotsRoom.com has existed as a slots affiliate website for well over 15 years and was recently launched with a basic design in 2016. With the new design and new back-end, the site aims to become one of the top slots websites for players where they can find any slot by software maker, slots category, themes and numerous features to let players find exactly what they want. The site is also compiling RTP values to help players find the slot that suits their need whether house edge or variance is more important to them. The site features embedded games to let players experience slots on the site without having to leave. To stay on top of the newest slots being launched, just visit the homepage to see them flowing on the screen.
The website focuses more on recommended casinos rather than trying to list every casino possible. The main objective of the site is to focus on slots first and having every online slot game catalogued to be the #1 source of slots information around.
About adventures.io
adventures.io was founded in 2017 by John Wright. The company was created to evolve from the consulting model
to partnerships and working with companies and individuals with website design, customized back-ends and marketing. It is an extension of his affiliate coaching experience and the company helps accelerate startups in the industry by investing in them by providing resources and years of experience.
If you are an affiliate that needs a partner to help accelerate your website, reach out to see how they can help.
Tokipot.com Partners with AffiliateINSIDER for Affiliate Marketing Services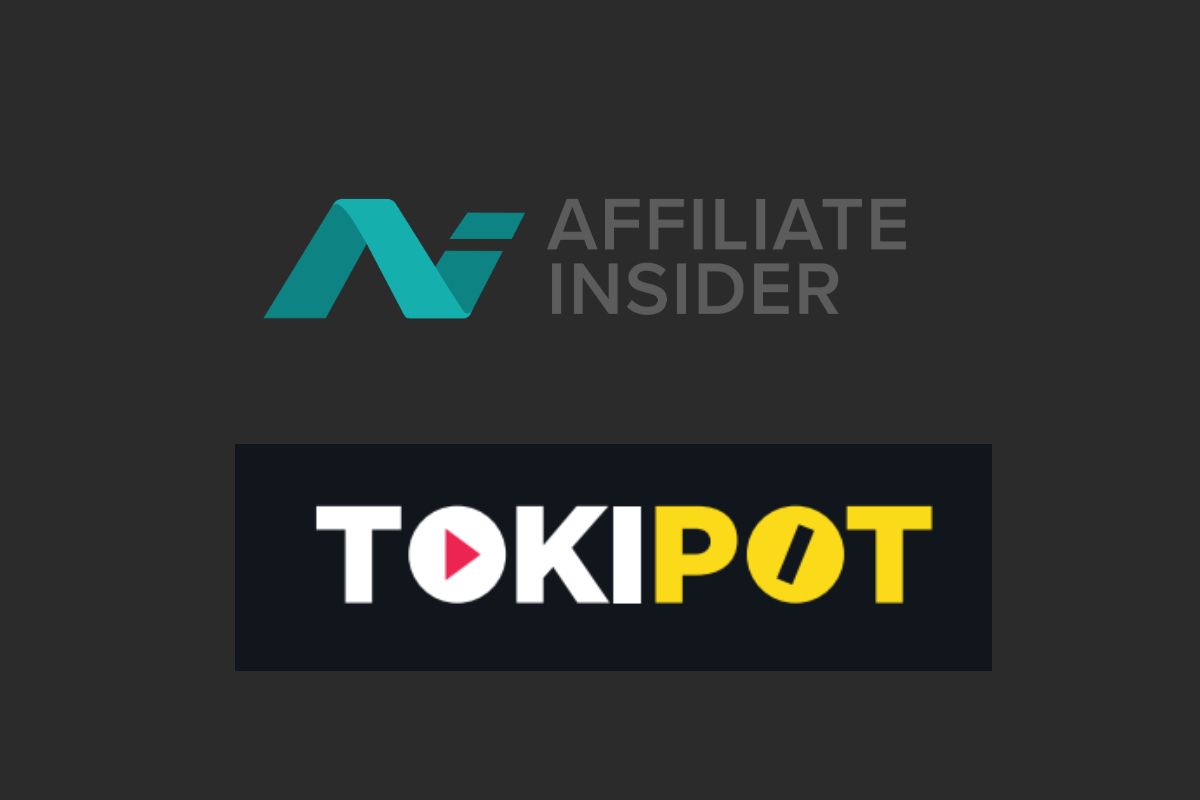 Tokipot joins forces with AffiliateINSIDER lo launch their patented Live Fantasy + Pick' em Product's Affiliate Program.
LOTP Limited (Lord Of The Pot Limited), the holding company for new patented fantasy product Tokipot.com have signed an agreement to work with AffiliateINSIDER exclusively to support the launch of the their interactive match level "Live Fantasy" sports and esports contests platform and affiliate offering.
This new innovative and patented product offers players the chance to pick and edit a fantasy lineup during a live game allowing players to match up with the pro-gamer strategies and tactics to maximise their points and win cash prizes.
What makes Tokipot.com  totally unique is that the product has been developed by a group of gaming enthusiasts to deliver a totally unique and new fantasy gaming experience for sports bettors and gamers to follow professional tournaments and participate virtually at events not just as spectators, but as active live fantasy sports and esports fans!
Unlike other fantasy and sports content sites, Tokipot's "Live Fantasy" product offers an in – match gaming experience that provides players with an exciting opportunity to place their picks during live games and throughout the season by day, week or month, thereby receiving instant excitement, interaction and rewards.
Karen Yates, a director of Lord of the Pot (LOTP) said, " We are very excited to have AffiliateINSIDER's experienced digital marketing team on board to help us develop and launch our affiliate program. They have an incredible amount of affiliate marketing and digital know-how across the iGaming industry, that we are confident we can leverage to help us build a tailor-make a successful affiliate program for many global affiliate partners. " 
Together with AffiliateINSIDER's experienced team, Tokipot will shortly roll out a robust affiliate program strategy which is supported by leading technology providers such as Pragmatic Solutions, Optimove and integrated payments provider Payment IQ for effective customer conversion and fast accurate payments along with their proprietary developed gaming software to support the new product launch.
Lee-Ann Johnstone, founder of AffiliateINSIDER says: " AffiliateINSIDER has built a strong reputation for delivering key affiliate marketing strategies for clients who want to launch successful innovative affiliate programs worldwide. Our team is adept at working with clients who are disrupting and creating new engaging experiences for affiliates to promote. Our team is looking forward to helping Tokipot deliver a successful affiliate program launch"
By integrating with both companies' product development and affiliate marketing and iGaming expertise, the collaboration will seek to deliver a trusted affiliate program that provides a winning alternative to traditional fantasy and sports betting brands.
The affiliate program launch is scheduled to take place in February 2021 and further announcements will be made about the program line-up, in due course.
For more information about the product and how it works you can view this short video. 
Footstock Relaunches Affiliate Programme with Paysafe's Income Access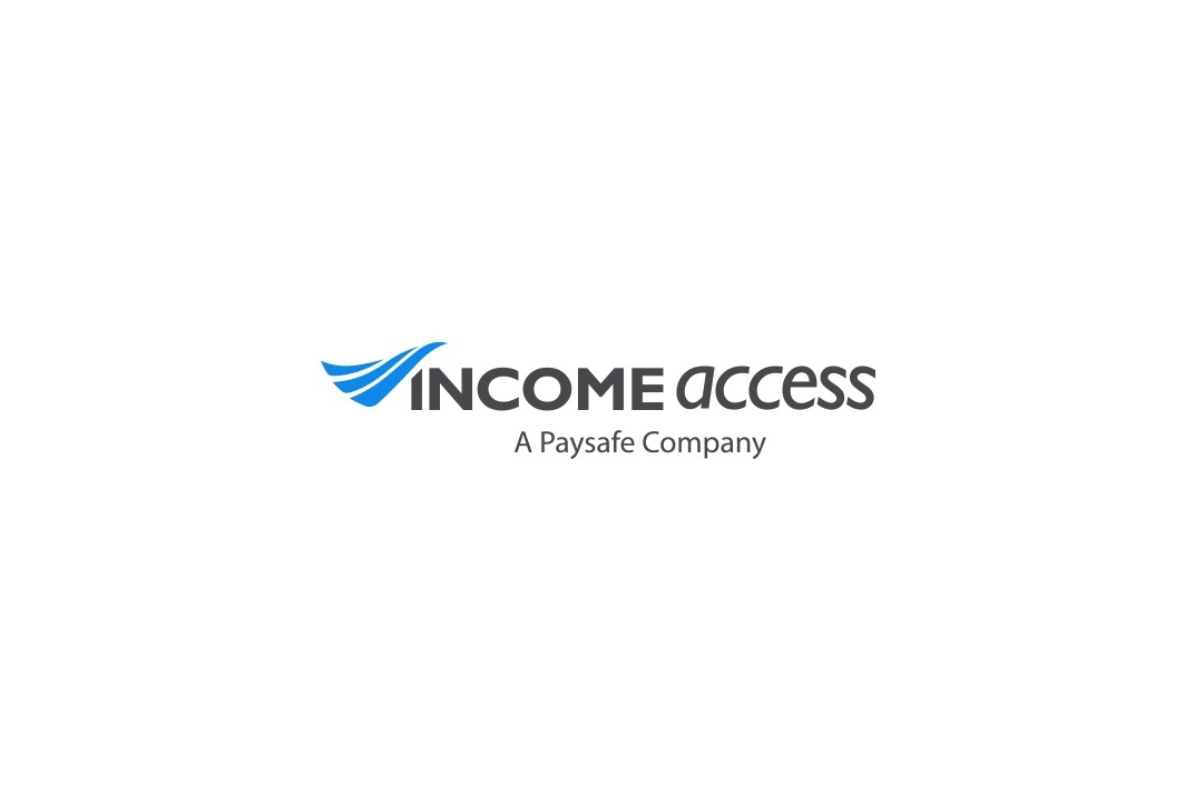 Footstock, a fantasy sports brand with a focus on football player trading and fantasy football, has announced the relaunch of its affiliate programme with Income Access, Paysafe's marketing technology and services provider. In addition to leveraging the Income Access affiliate marketing software, Footstock will also use the provider's in-house affiliate management team and network to drive acquisition and retention efforts.
Footstock is licensed and regulated by the UK Gambling Commission and offers its users a unique blend of player trading and fantasy football. Through its desktop and mobile platforms, individuals can buy and trade player cards on the Footstock marketplace with real cash and use them to win prizes in regular fantasy football contests. In addition to these flagship features, Footstock allows users to wager their player cards or win them by purchasing player packs in the games section.
The launch of Footstock's affiliate programme on the Income Access platform ensures that its marketing partners gain access to a multi-channel tracking and reporting solution, which features a comprehensive ad serving tool for strategic targeting. Combined with its integration into the Income Access Network and expert guidance from the company's knowledgeable team of affiliate marketers, Footstock will be equipped with the necessary tools to meet its programme objectives.
Appealing to a wide-ranging footballing market, Footstock is prepared to provide extensive, personalised affiliate support to help tailor their acquisition and retention efforts. Affiliates will benefit from a dedicated affiliate manager who will be available to assist with creative assets, marketing campaigns and bespoke requests. In addition, affiliates will have access to rewarding compensation models, with the possibility of being promoted to the Footstock Premium Programme, which features uncapped CPAs and lifetime profit share.
Araz Heydariyehzadeh, Chief Commercial Officer at Footstock, said: "As a young and rapidly growing platform, we're excited by the potential that an affiliate software such as Income Access provides us through its wide range of tools, expert support and incentives to affiliates. Empowered by this partnership, Footstock is bringing an exciting new affiliate proposition to the iGaming space, with a fresh opportunity for content creators and expert affiliates to benefit from their experience and creativity."
Tara Wilson, Chief Operating Officer at Paysafe's Income Access, said: "By partnering with an innovative and distinct brand like Footstock, we're further establishing our presence in the fantasy sports vertical. Our collaboration on this programme relaunch will see Income Access' influential affiliate network and technology drive the brand's sustainable long-term success."
CasinoX8 launches its new affiliated platform dedicated to Indian online users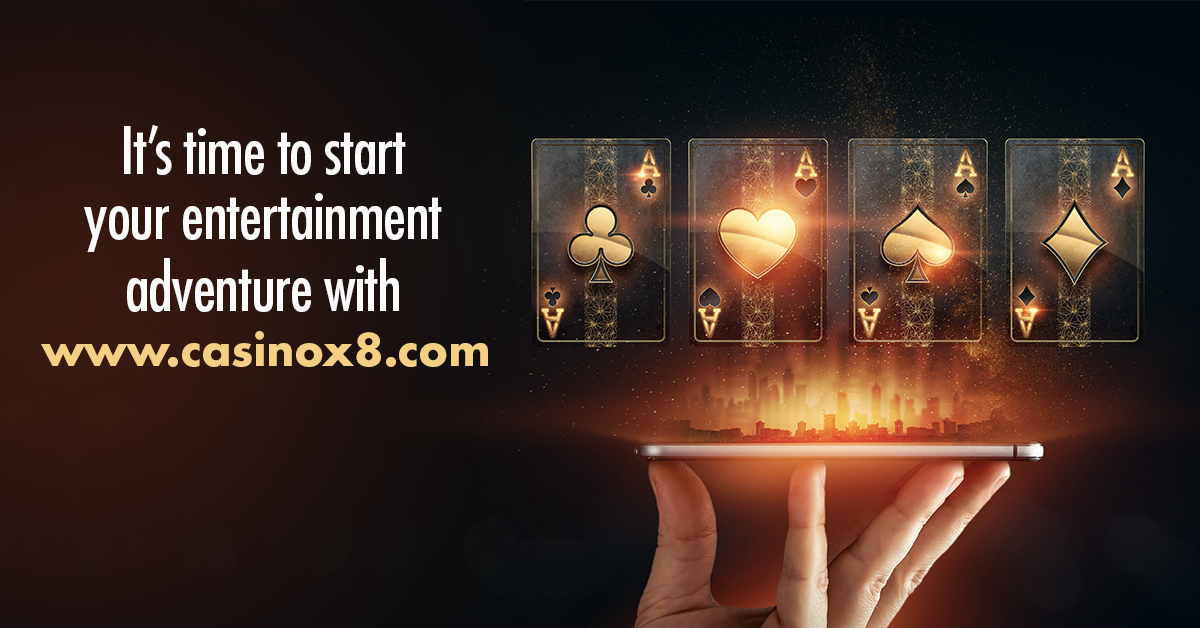 CasinoX8, India's newest and safest brand that deals in online betting, gambling and gaming information, is proud to announce its platform dedicated to the Indian online consumers. The brand has designed this platform with the help of their in-house team of marketing professionals to strategise the optimum gameplay experience for the Indian gamers today.
Creating a step-by-step guidance with transparency towards review systems, the brand focuses on showcasing the best sites available for their gamers/ users. The idea is to generate detailed information about every gambling site available in India along with the latest updates as well as advanced security that protects the data of its users. Through the specialised gaming industry from across the world, the objective is to create a safe and trustworthy space for the growing Indian market today.
Speaking on the launch, Mr Andrew, CEO, CasinoX8, said "We are very excited to finally showcase our hard work and effort put into designing this platform that is now available for gamers. This launch ties the threads in connecting each visitor to have the same experience and access to the robust information available on our website. We are looking forward to a higher reach and indulging new end users on a regular basis."
Commenting on the launch, Ms Christine Pereira, Marketing Director, CasinoX8, said "Our agenda for launching this platform is to make it more discoverable for the users. In the past year we witnessed a shift in the demand for online gaming platforms and keeping this in mind, with the expertise of our marketing team, we created visibility for the gamers as well as focussed efforts towards establishing a space to collaborate with other players. We are working to include new features on the platform in the coming months that will be useful to gamers and, in turn, create a community for our users where they can share knowledge and tips to increase their chances at winning."
Apart from this, the brand is also planning to execute a personalised dashboard for VIP users for the year 2021, and also create the platform with wider insights on subscriptions, newsletters as well as special tips.
About CasinoX8
CasinoX8 is the one-stop affiliate for online casinos and sports betting, featuring a consolidated list of all gambling websites that have a presence in India. Well-researched information is provided about each website, its products and services, payment methods and options, restrictions, and licenses. Apart from this, there is a dedicated team to guide people through the process of playing the games. The team also offers valuable tips and recommendations to achieve the best results. In-depth reviews are provided for each website with their strengths and weaknesses, and additionally features a comprehensive FAQ section that caters to fundamental doubts and queries. Furthermore, the entire process is legal, safe, and also strives for the best possible outcomes.
SOURCE Casino X8