BetterBetting Today Opens ICO Public Sale for BETR, the Betting Currency of the Future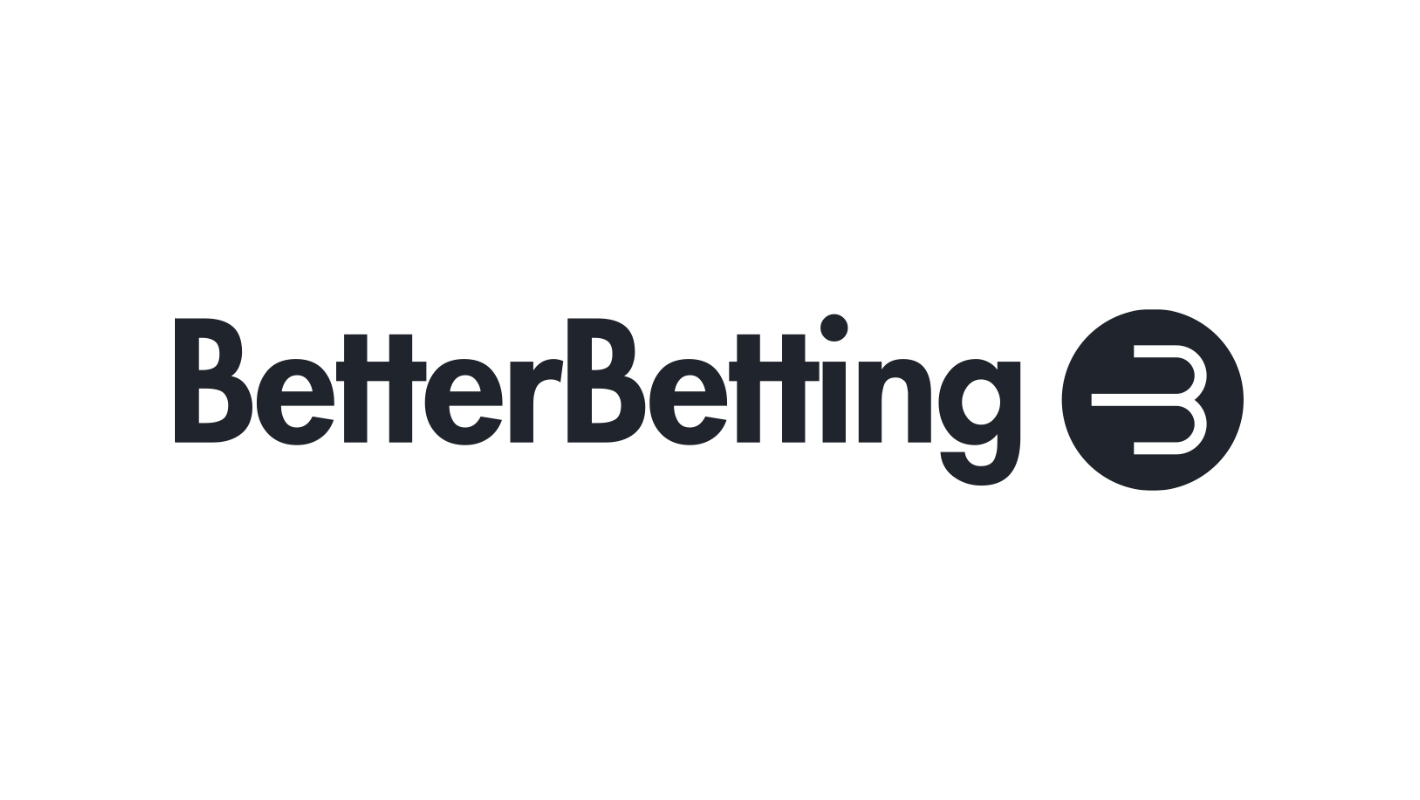 BetterBetting , a software systems enabler for sports betting on the blockchain, today launched their ICO Public Sale for BETR, a digital currency that will pave the way for a decentralised peer-to-peer sports betting system, and revolutionise online sports gaming. 
The token sale is an integral part of the company's advanced distributed peer-to-peer and peer-to-sportsbook wagering platform. As BetterBetting continues to gain ground, ICO and gambling experts expect that BETR will soon become the betting currency of the leading sports betting sites.
Following BetterBetting's successful pre-ICO sale period, their website will open at 14:00 GMT on December 15, 2017 for Public Sales. Given the high level of interest, pundits expect a rapid progression through the early-bird bonus levels (the first $5M have a progressive bonus level applied –see website for details). Cryptocurrency enthusiasts can purchase their desired share of the ICO until the projected sale end in January 2018 or hard cap of $30 million.
BetterBetting to ICO Enthusiasts: Get Tokens Before You Regret It
Once the hard cap is reached, a total of up to 650,000,000 BETR will have been released (with some kept in reserve and embargoed). These tokens will immediately be usable by sports bettors for wagers in sportsbooks that cater to BETR clients, and in peer-to-peer bets.
The target date for the launch of the fully fledged, much-awaited, Better Betting Nodes compatible with BETR is in March 2018, but owners of the crypto coin will be able to use their BETR with select sportsbooks prior to the full launch date.
As the digital currency is geared toward becoming the betting currency of the future, BetterBetting encourages everyone to make the most from the sale as the token is expected to appreciate in value within a short time of launch. There is minimal risk in buying tokens as they are tradable within two weeks after purchase, and will almost immediately start being used as value tokens on associated sportsbooks. When the ICO is over, the hard cap for BETR cannot be increased beyond the 650M limit.
BETR: A Promise of Transparency and Provable Fairness
Adriaan Brink, the CEO and Founder of Better Betting Foundation, stated:  "With Better Betting we are excited to bring a new paradigm to the world of sports betting. By combining the power of blockchain with our experience and knowledge of the sports betting industry, we are introducing a new betting currency that understands the underlying structure of a sports bet, ensuring fair and robust betting opportunities between two parties, who may not have any relationship with one another."
By removing much of the friction associated with placing sports bets, Brink's team has created a transparent and provably fair peer-to-peer sports betting system that is not controlled by a central authority. With a core team of seasoned industry experts, BetterBetting is now in the final stages of introducing BETR to the world.
Brink added:  "Working with major industry players, this decentralized liquidity marketplace for sports betting can be used in many different ways and provides automated programmatic interfaces so that existing sportsbooks can link into the system. Working with, rather than against, major industry players with a zero margin model, we seek to provide the railway tracks for sports betting in the future."
About  BetterBetting:
The BetterBetting Foundation was established in 2017 in Estonia, aiming to integrate blockchain technology into sports betting for a decentralized gambling system. Founded by Adriaan Brink and David Vanrenen, BetterBetting is a non-profit group of ICO and sports betting experts inclusive of the supervisory board members David Vanrenen, Hilly Ehrlich, and Mitchell Rankin; and the advisors Jon Matonis, Ronnie O'Sullivan, Jez San, and Eric Benz. For more information, go to  https://betterbetting.org/ 
King Billy shortlisted again in the 2020 EGR Operator Awards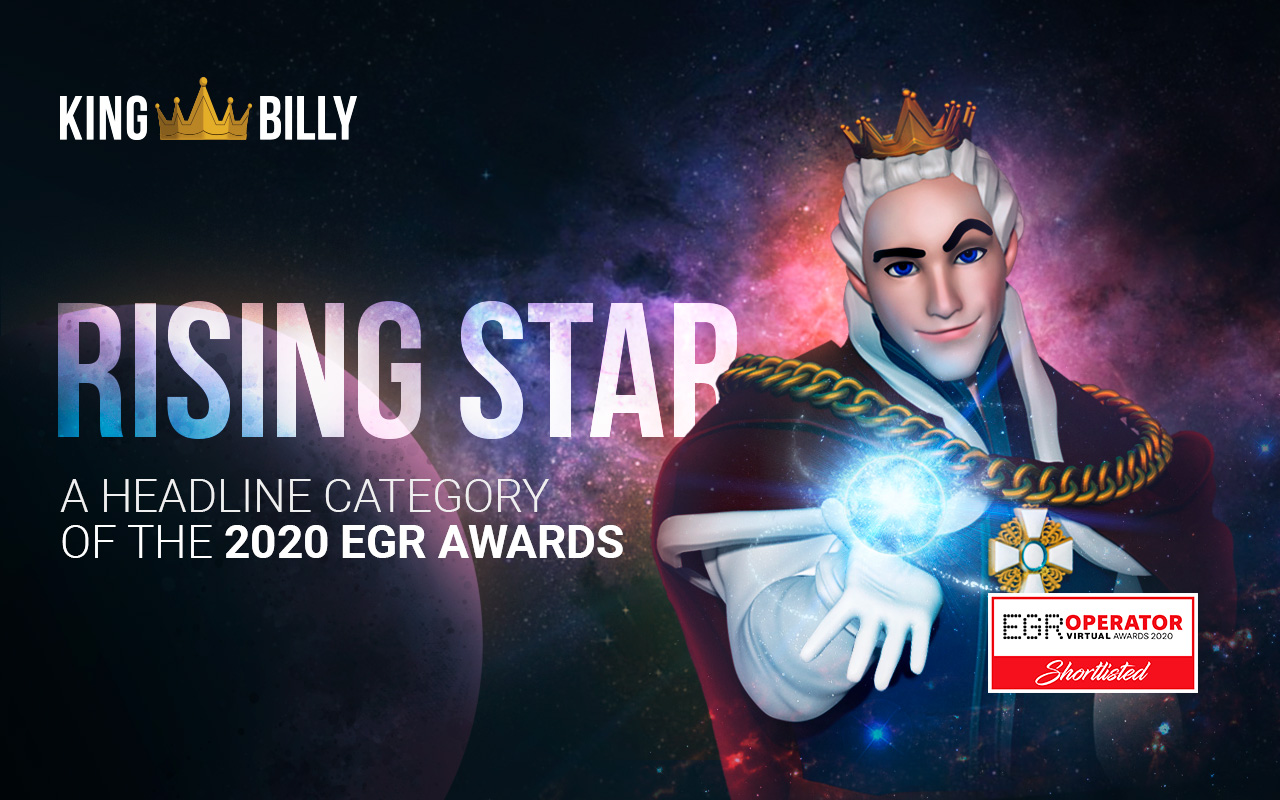 You gotta give the King Billy people credit for their choice of "title" for their King:
"His Majesty King Billy, First of His Name, Rightful Ruler of the Kingdom, Guardian of the Realm, Supreme Commander of the Royal Forces and Protector of the Players."
And now, Collector of Awards.
King Billy has done it again. After being shortlisted in the EGR Awards in 2019 for their immensely popular Affiliate Program, they have also been shortlisted this year, and they have done so in style and in a EGR headline category: Rising Star. This accomplishment brings the casino's total number of distinctions to 11, which is not bad for a brand in only its third year of operations.
King Billy CEO (and "First Lord of the Kingdom" as etiquette demands) Volodymyr Harkusha speaks about King Billy's latest heroics: "Three years ago, when we got our first ever award, AskGamblers Best New Casino 2017, I was asked the same thing: to share a few thoughts about the award.
Well, what I said then still applies today, the formula has not changed! Work, differentiation, honesty, transparency and care for the player are our elements of success making us the casino of choice for hundreds of thousands of players in Australia, Canada, Japan, Russia and the EU.
Furthermore, there's one more happy coincidence for us! Just a few days ago, we got our accreditation from Casinomeisters, one of the industry's first and most respectable casino portals. Actually, there have been only 58 accredited casinos in the portal's 22-year history. So, we are really proud to have made the cut!"
It seems that there is a pile of awards and accreditations for King Billy. At the end of the day, it's good, indeed, to be the King!
The reputable EGR Operator Awards, colloquially known as the "Oscars" of the egaming sector, reward B2C operators for setting the standard in egaming excellence, with categories ranging from customer service to social responsibility, and recognizing achievements across all verticals. The 2020 Awards will be held online on November 11 & 12, 2020.
King Billy Casino is a new generation online casino, available in 6 languages (English, Russian, German, Finnish, Norwegian, and Japanese) with an impressive record of 11 awards and nominations in 3 years of existence and a dazzling variety of features. King Billy has created a superb user experience by focusing on the legend of King Billy and his Kingdom and treats all players with the attention they deserve.
SlotsJudge.com – Your trusted advisor in the world of slots and gambling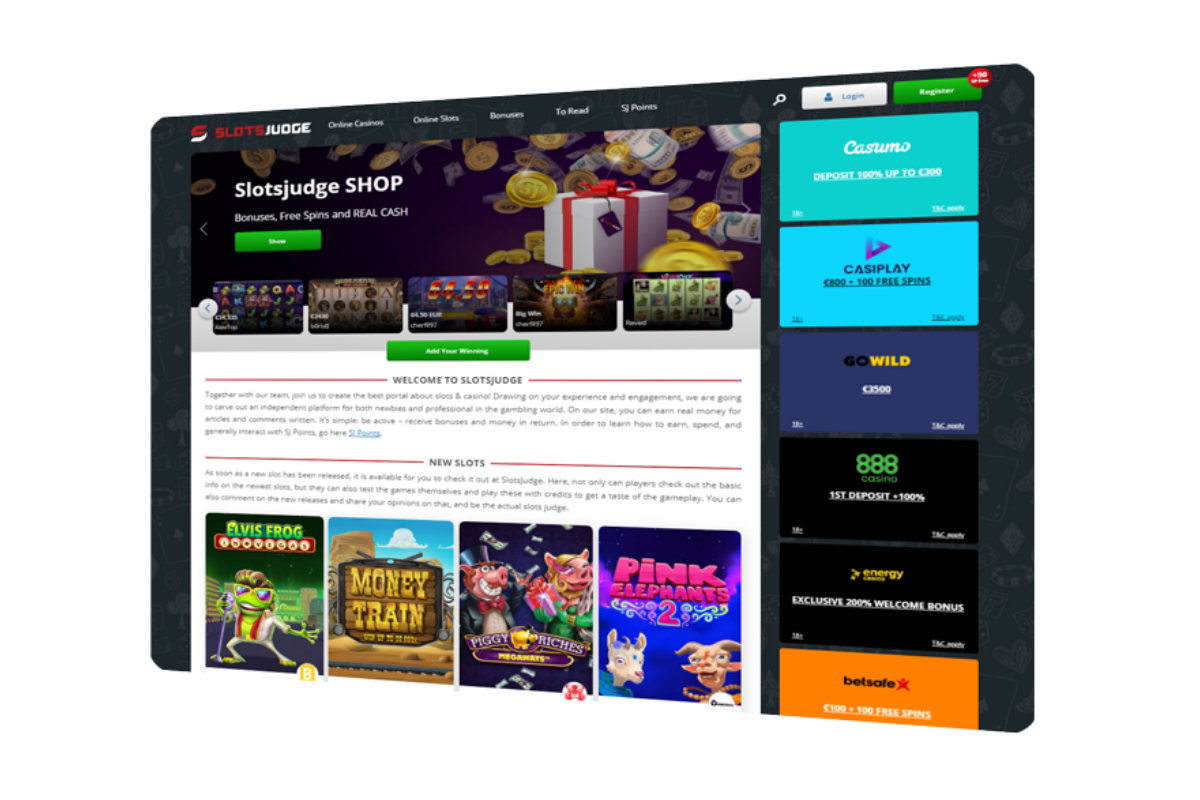 Slotsjudge.com is all set to re-launch!
Slotsjudge.com was a project initially touted to launch in 2018 but it went on hold, that is, until now. During 2020, Scanteam.pro decided to relaunch this project on a global scale. Why? Because Slotsjudge.com has the potential to be hugely beneficial within the iGaming world providing a platform where players can share their game experiences. On top of this, it enables players to offer their unbiased views about the plethora of slot games that are out there. This is innovation at its best as the site will help bring together professionals and those playing the games for fun. All this is to create a portal where both worlds collide. 
During the new update, the site setup has been upgraded utilising to provide a user-friendly interface and colour scheme. Moreover, the platform will be fully adaptable to mobile devices so users can access it's comprehensive information bank whenever and wherever they choose. With SlotsJudge's arrival on the horizon, discover how this expansive project can help take gaming to the next level.
Innovation from Slotsjudge.com
The project relaunch of SlotsJudge by Scanteam is an exciting one. The idea behind the site is an innovative one allowing not only professionals to write and create reviews on slots, but also those of you who actually play them. Players from all backgrounds are encouraged to join up and write about the slots and their experiences with them. 
Better still, players will be rewarded for doing so as well as for any comments they write. The more active players on Slotsjudge.com are, the more rewards and bonuses they receive – and this is all through the exciting SJ points system. The points then are exchanged for cash and other goods in the SJ shop. 
The site will also remain one of the most up-to-date out there with reviews of new slots arriving instantly on the SlotsJudge platform so that you can test out the game right away for yourself. The back catalogue is also comprehensive so players can check out reviews of games gone before. Sharing opinions and comments on the latest slots is highly encouraged. In short, everyone gets to be a slots judge when using this exciting and unique platform.
Youtube channel launch
Taking an additional step into the online world, SlotsJudge is also offering a Youtube channel for players to get involved with. On this channel, players will find the SlotsJudge team of experts discussing anything and everything you can think of when it comes to the world of gambling. There will be the latest news so you never have to miss a slot release again. Plus, you will have honest reviews from some of the very best in the business. 
The team will also be discussing the best casinos at that moment, helping players find the perfect place to settle down and get playing. In short, there's a ton of things going on, and all of it is designed to bring players together in one large community. With the continuous interactivity taking place on this platform, you will also be able to suggest topics for upcoming Youtube videos, bring up some burning questions, or even request reviews for a wide variety of gaming aspects – it doesn't just stop at slots but will cover software providers, casinos, and more.
What does SlotsJudge entail?
The team behind SlotsJudge consists of professional gamblers who have years of experience. They're also raring to share their knowledge with the world. The site provides completely reliable information too – there's no paying for a rating here. Instead, any ratings for games or software are created completely through the reviews, comments, and voting that you and other players provide. In this way, players access unbiased information. 
As mentioned before, players will also earn points to be spent in the SJ Shop with a higher points store earning players bigger rewards. There's a referral system too along with welcome SJ points for newcomers signing up and so much more. With the highest number of slots featured on its site, more than any other, a full social media network in place, and continuous plans to expand, SlotsJudge promises to be the first and last stop you will need when venturing into the world of slot games. This relaunch is a much-needed breath of fresh air in the iGaming world.
Qualities of a great affiliate from an operator's perspective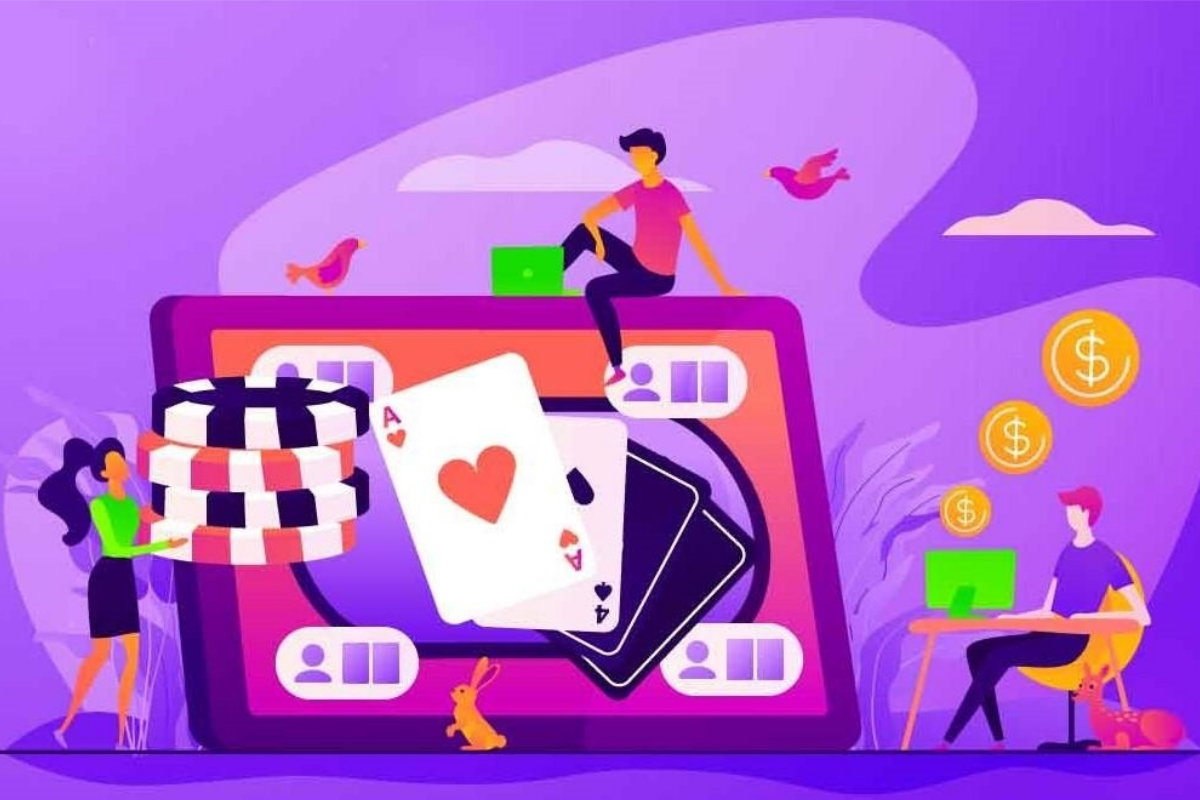 As the igaming industry continues to grow, innovators everywhere are creating businesses designed to get in on the act.
One of the most lucrative ways to tap into the online casino business is through an affiliate site. These portals are used to drive traffic to online casinos through the affiliate marketing technique.
Although there is plenty of money to be made in this avenue of work, the reality is that not all affiliates make fistfuls of cash. Why? Well, the fact is that some are simply better than others! For operators, they will want to work only with the very best affiliates, namely those with the most desirable attributes.
With that in mind, it is tough to overstate the importance of affiliates to the business. Indeed, a spokesperson from the UK casino Fruity King said "affiliate sites are one of the most vital marketing avenues available to igaming operators."
In this article, we will take a deeper look at these attributes. From the essentials such as knowledge of the business to more technical things such as SEO expertise, affiliates are expected to boast a wide variety of traits.
So, without further ado, let's get down to it and take a peek at our list of qualities of a great affiliate from an operator's perspective.
Know the business inside out
Perhaps the most important thing for any affiliate to remember is that an in-depth knowledge of the igaming business is essential. To effectively function as an affiliate, operators insist on an excellent level of knowledge on all things related to the business.
Think like a gamer
In order to really be a hit with operators, affiliate sites must have the ability to think like a gamer. For operators, sites that function as closely as possible to the way that real players do are the ideal affiliate. This is because the odds of driving traffic to a given operator increase dramatically when the affiliate is positioned close to real-life players!
Whether a pay by phone casino or a site that specializes in another niche, it is key for affiliates to think like gamers!
Be a marketing guru
Increasingly, online casino marketing is an essential component of all advertising. Whether through the use of SEO or link building or an alternative method, the importance of marketing knowledge for affiliates is tough to overstate. More than ever, operators require their affiliates to boast professional-level marketing expertise in order to boost traffic.
The importance of image
The best affiliates know how important it is to maintain a high-quality site. Whether through a stunning design that radiates trustability or through gaining a high profile all over the web, it is possible to get players on board through having a high-end image across the board.
Pedigree is a key factor
Similar to the previous point, operators always look to engage with affiliates that have a strong pedigree in the industry This is a tough one to develop for affiliates as pedigree is hard to acquire instantly. Rather pedigree and respect is something that comes through operating in a high-quality manner over time. With that said, this is just an important element as all others on our list.