Find the best treats at Yobetit this Halloween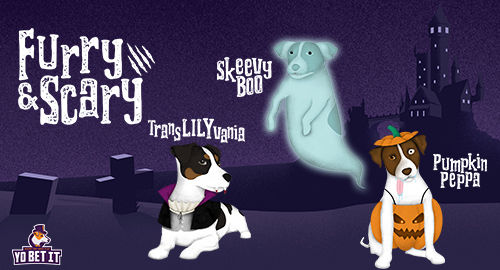 This Halloween Yobetit is offering the best treats in town, and it all starts on 30th October. The sportsbook is offering its players a 'Furry & Scary' campaign which will run over three days delivering a new and exciting bonus on each day. No bet will be too spooky at Yobetit this Halloween with the Yobetit mascots by your side; Skeeve-y-Boo, Trans-Lily-vania, and Pumpkin Peppa.
Skeeve-y-Boo will be up first to present players with a treat on 30th October and kickstart the Halloween campaign. Trans-Lily-vania will turn up on Halloween with something extra-special and Pumpkin-Peppa will have your final treat on 1st November. All you need to do to join in the fun is register an account with Yobetit and the 'scary' mascots will appear.
Once you've registered you will find that Yobetit is easy to navigate and impeccably fun to use any day of the year. There is an abundance of markets and odds to choose from pleasing a plenitude of players. Furthermore, the Halloween bonuses can be used on any market over the three days, so what better time to start?
"We cannot physically handout treats to our international players, so we thought what else could we do that would be fun and rewarding for our customers? Therein 'Furry & Scary' was born," explained Yobetit's Operations Manager Andre Genovese, "It is a method to provide treats for everyone. We are so pleased with this campaign as it reflects the vibrancy of our brand and we are able to treat all of our players."
It was also an enjoyable project that channelled the characteristics of the dogs themselves, explained Yobetit's Graphic Designer Yanika Zerafa;
"For Halloween, we turned our office dogs into little furry villains. We made sure to match their personalities with their 'costumes' with a hint of 'scary'. Skeeve has a super chill character, Peppa is silly and mischievous, while Lily is graceful and dainty. It was a super fun campaign to illustrate and see it come together from start to finish."
If you want to join in the fun this Halloween, navigate to Yobetit and get your 'goodie bags' ready to start receiving treats on 30th October.
FAVBET apps receive 'Lite Mode' for slower networks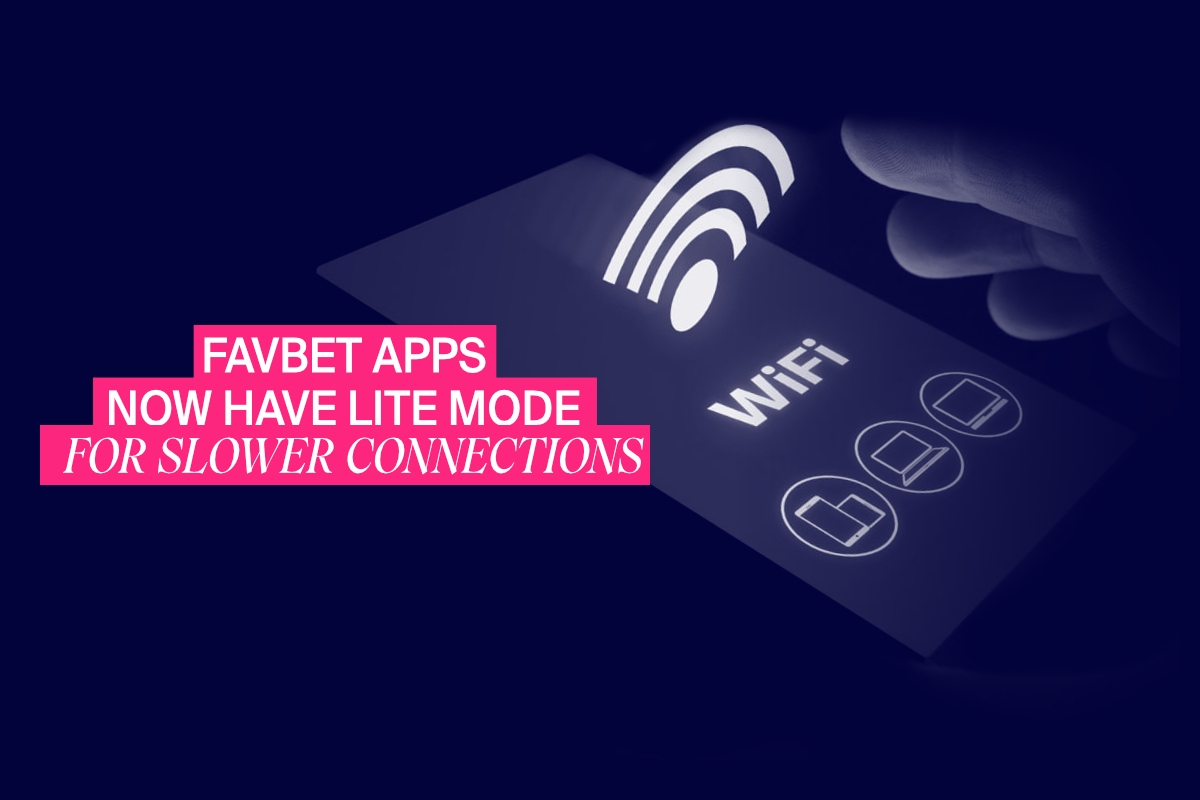 The newly revealed 'Lite Mode' setting is now available in both the FAVBET's Android and iOS apps and lets users have quality gaming experience on weaker connections.
The company said that the new mode allows its apps to be used even with minimal internet connectivity during the massive blackouts or power outages.
"We have thoroughly reviewed traffic consumption, turned off everything that wasn't important for gaming, optimized app performance, and reduced the number of autoloads. That is, we only left the things you need to continue to comfortably use the app and enjoy the game," the company said in a statement.
'Lite Mode' can be activated in the user settings. Once it's on, the app will not automatically download advertising images and game covers, and will limit the frequency of updates to reduce traffic. That said, the app's functionality will remain unchanged. Users are also advised to switch to a dark theme for additional charge savings.
According to FAVBET, they continue to work on improving the apps and optimizing the 'Lite Mode' for better user experience and comfort.
Fiat & Crypto: King Billy players get the best of both worlds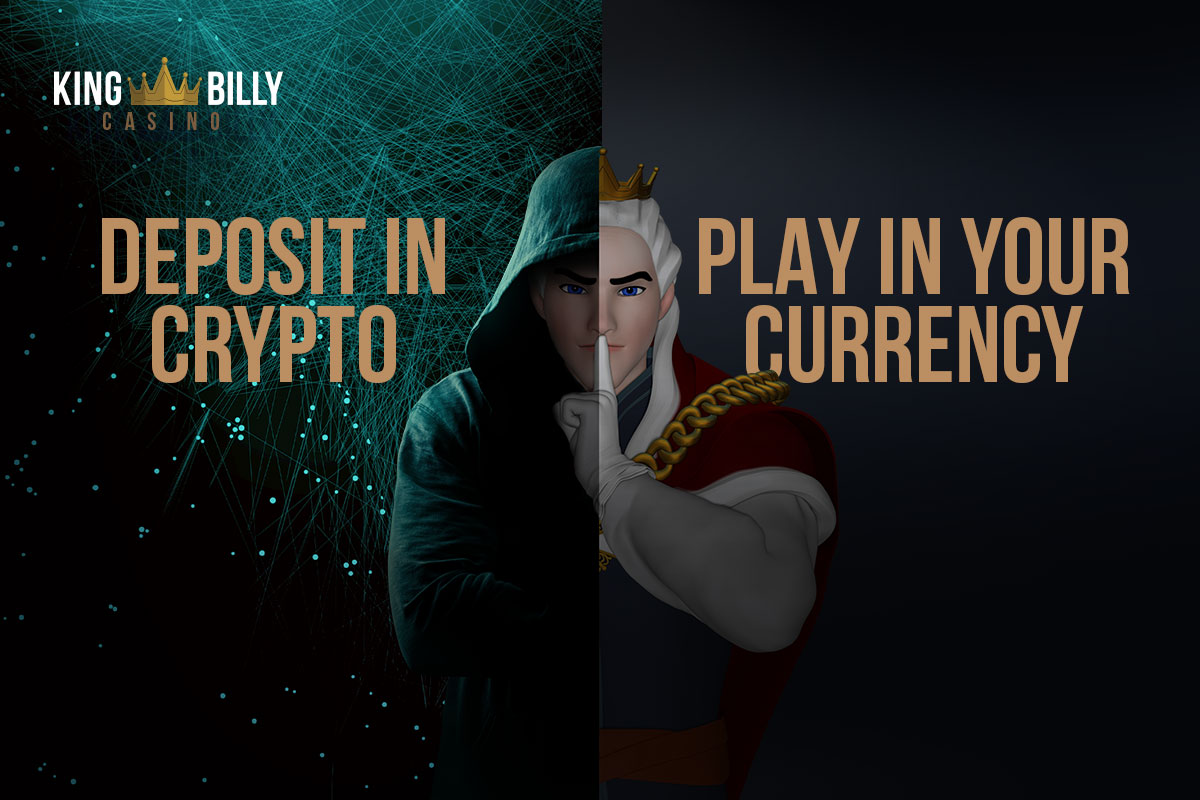 See how the casino players can deposit in crypto and play in fiat. 
Since the dawn of e-gaming robust payment systems have been crucial for the success of any online casino, as they are a key factor in creating a positive and satisfying gaming experience. Moreover, the availability of different payment options allows players to choose the method that works best for them, whether it be classical fiat money or cryptocurrency.
But is it possible for an operator to give its players the best of both worlds, fiat and crypto at once? Yes, it is, with the King Billy feature "deposit in crypto, play in fiat". The concept is simple. A casino player deposits in crypto (choosing among 4 cryptocurrencies King Billy supports). Then, the system automatically shows them their balance in the currency of their choice (among the 14 currencies King Billy supports, used by more than 3 billion people worldwide). When the players withdraw, their transaction takes place back in crypto. 
What are the advantages of this system? Ruslan Legenzov, King Billy Casino Head of Affiliates (or "Lord of Affiliates" as the internal etiquette demands) has the answers: "Good things come in threes, and there are certainly 3 very good things about our "deposit in crypto, play in fiat" feature.
First of all, depositing in crypto means less hassle and paperwork for the player and elimination of the dreaded "transaction not coming through" issue. This has been a problem and actually a torment for many of our players in remote areas of the world. As a global casino, we are happy to act in ways that give peace of mind to our players.
Secondly, this system offers a greater player experience to the King Billy Citizens and Nobles, as they can now take advantage of our numerous promotions and offers in fiat. For example, players who deposit in crypto can now participate in our extremely popular fiat-only "Slot of the Month" offer, that's been a staple of our casino since our launch. 
Finally, with "deposit in crypto, play in fiat" our players, especially the not so cryptocurrency-savvy have a much clearer understanding of their wins or losses. I am sure that a player, let's say from Vietnam, prefers to see, in real time, how much his slot win is worth in the Vietnamese Dong than running in parallel a crypto converter tool to do the math!"
Well said and well done your Majesty. 
For those interested in the "deposit in crypto, play in fiat" feature, King Billy Casino accepts the following currencies: Euro (€), US Dollar ($), Canadian Dollar (C$), Australian Dollar (A$), New Zealand Dollar (NZ$), Norwegian Krone (kr), Indian Rupee (₹), South African Rand (R), Vietnamese dong (₫), Indonesian rupiah (Rp), Malaysian ringgit (RM), Thai baht (฿) and the Philippine peso (₱). King Billy also accepts the following cryptocurrencies: Bitcoin (BTC), Ethereum (ETH), Litecoin (LTC) and Tether (USDT).
King Billy Casino is a new-generation online casino, launched on St. Patrick's Day in 2017. It is available in 4 languages (English, German, French and Finnish) and it has an impressive record in awards with 25 wins, shortlists and other distinctions, and an amazing variety of features and games. King Billy has prioritized the creation of a superb user experience, focusing on the myth of King Billy and his Kingdom and treats all players with the specialness they deserve. 
Records tumble as iGB Affiliate London grows attendance by 40% with delegates travelling from 101 nations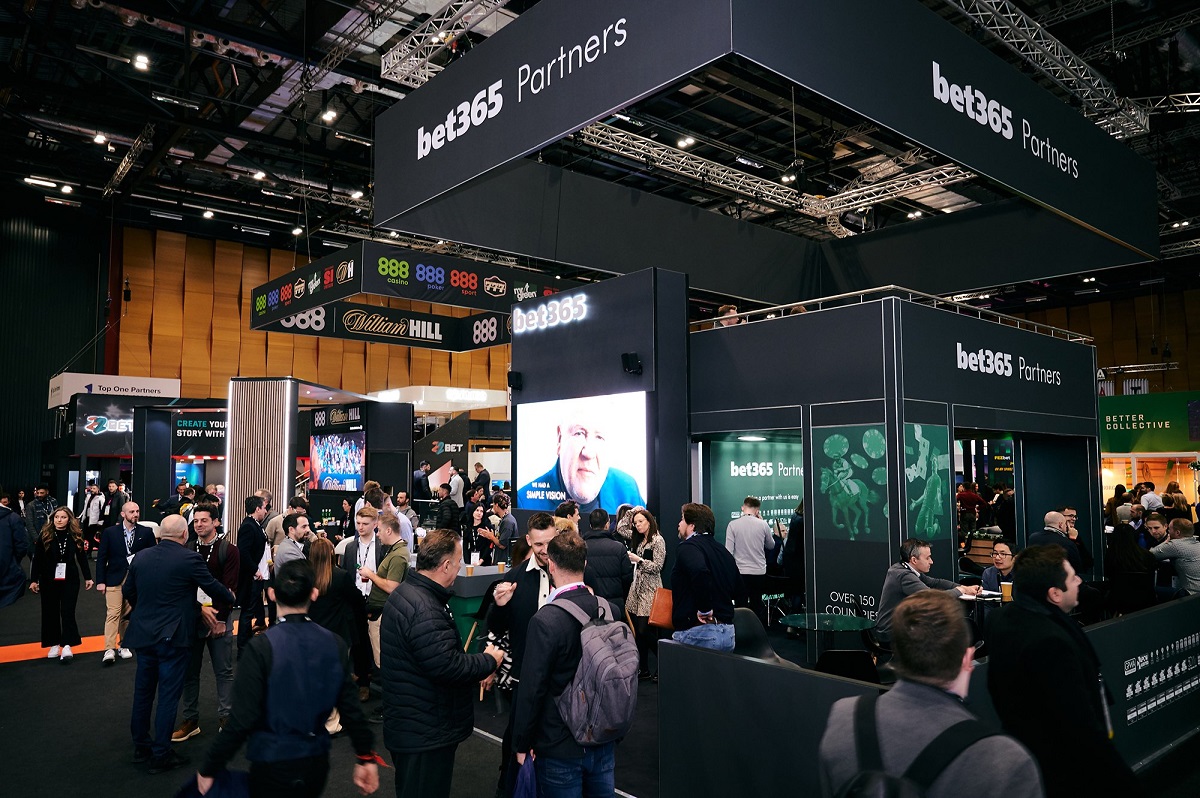 The 2023 edition of iGB Affiliate London has broken all records with more attendees travelling from more countries than at any time in the event's history. The number of unique show visitors attending iGB Affiliate London '23 totaled 5,763 a 40% uplift on the April 2022 edition (4,116) and 19% ahead of 2020 (4,844) which was the last edition of iGB Affiliate London to take place prior to Covid. The number of visitor days which measures return visits, stands at 7,176.

The brand's impressive international credentials were once again in evidence with visitors travelling to London from 101 nations – the first time that iGB Affiliate London has broken through the symbolic 'three figures' for international representation.
With every show metric in positive territory Portfolio Director Naomi Barton expressed her thanks to the entire iGB Affiliate community for its support and for helping to make the 2023 edition so successful. She stated: "We've worked in partnership with colleagues active in the iGaming Affiliate sector to deliver an event that provides what the industry requires across all fronts.
"Our focus was to deliver on our pledge to provide delegates with access to new business strategies, new thinking, new trends, new technologies and new content, in the process keeping the iGB Affiliate London proposition fresh and compelling."
"This edition of iGB Affiliate London was physically the largest on record and the continued demand for space from both new and existing exhibitors underlines the fact that iGB Affiliate London is regarded by our stakeholders -who are based throughout the world –  as being their flagship event."
"Significantly 24% of attendees were making their first appearance at iGB Affiliate London with 1 in 10 affiliate visitors new to gambling. The ability to bring new people into the igaming affiliate space represents an important attribute of the brand."
Away from the exhibition show floor a total of 450 sector professionals attended the prestigious iGB Affiliate Awards which recognized the 'best of the best' across 19 categories. Better Collective Co-founders, Jesper Søaard (CEO) and Christian Kirk Rasmussen (COO) were awarded with the blue riband 'Affiliate Idol – Lifetime Achievement Award' for their successful contributions to the industry.
On receiving the Award Jesper Søgaard, Co-founder and CEO said: "I speak for Christian too, when I say that it is an incredibly humbling feeling to not only have been considered but chosen to receive the Affiliate Idol Award. Christian and I may have laid the foundation for something great but without our dedicated colleagues, Better Collective would not be where it is today. I am very honoured but also trust that with our vision to become the Leading Digital Sports Media Group, 'the best has yet to come'."
The Affiliate Awards sponsors comprised V.Partners (Stage Sponsor), Safe Affiliates Programs (Photobooth), YGAM (Safer Gambling) and Trueplay (NFT).