Better Collective establishes leading position in German speaking markets with acquisition of Bola Webinformation GmbH (wettbasis.com)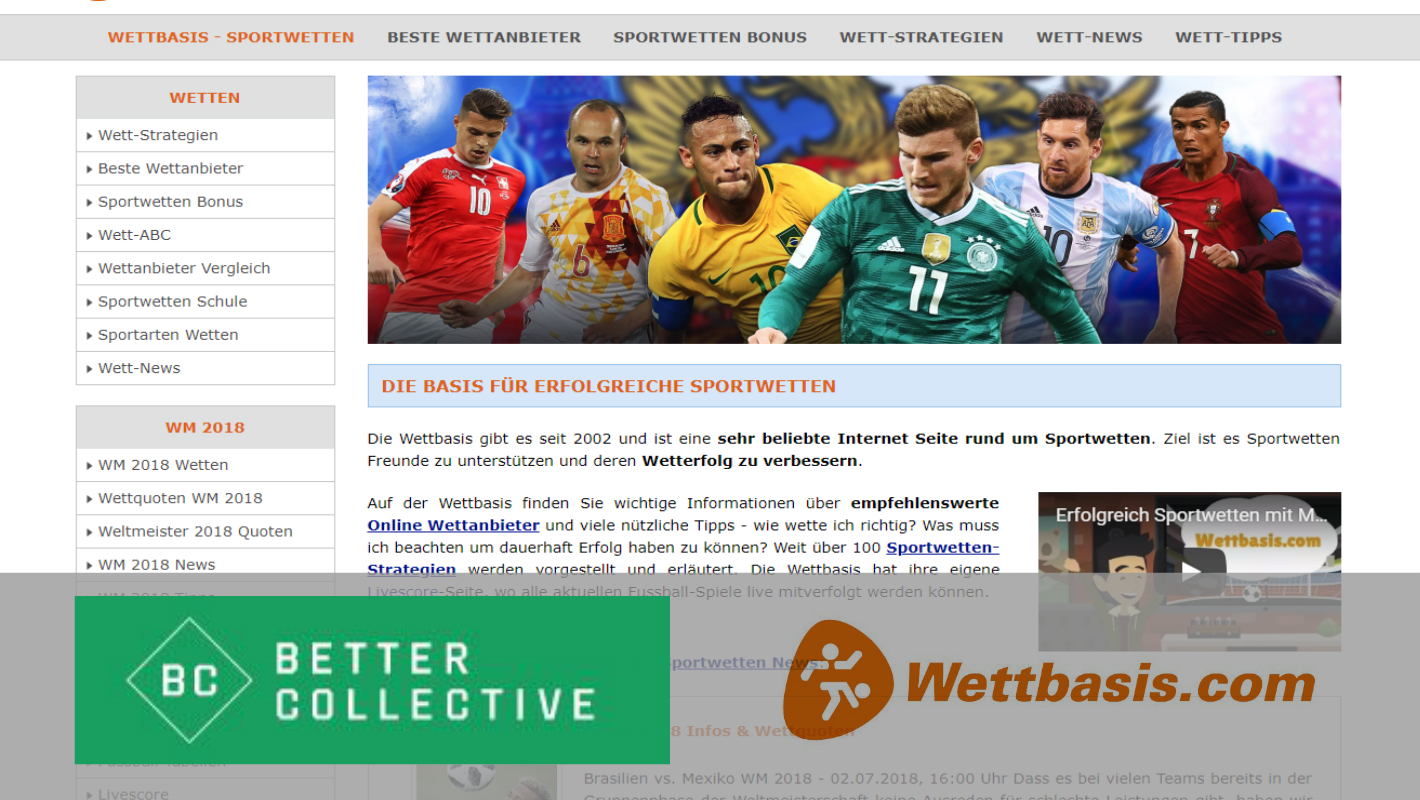 Monday 2nd July, 2018 – Better Collective has completed the acquisition of all shares in Austrian based Bola Webinformation GmbH, including its flagship product Wettbasis.com.
On a proforma basis, the company's annual revenue in 2017 was approximately 9million EUR and EBITA was approximately 6.5million EUR. The purchase price has been agreed at 36.3million EUR to be paid in cash.
Better Collective, the world's leading developer of digital platforms for bookmaker information, iGaming communities, and betting tips, has today acquired Bola Webinformation GmbH. This eleventh acquisition is so far the largest acquisition for Better Collective.
Better Collective becomes the leading sports betting affiliate in German speaking markets
Bola Webinformation GmbH, founded in 2008, owns strong brands focused on sports betting, including the flagship product Wettbasis.com, which is the leading affiliate website in the German sports betting market.
On a proforma basis, and after adjustment for certain non-core assets of the business that were divested before completion, the company generated revenues of approximately EUR 9 million and EUR 6.5 million in operating earnings (EBITA) in 2017.
Last year, Better Collective acquired Sportfreunde GmbH, including websites sportwettentest.net and wettfreunde.net, both large sports betting affiliate websites also targeting the German speaking markets. When combined with the portfolio from Bola Webinformation GmbH and Better Collective's other websites (including bettingexpert.com), Better Collective is now positioned as the market leader in the German speaking markets.
With the recent establishment of a new office in the center of Vienna to house Better Collective's employees in Austria, the team from Bola Webinformation GbmH will join the existing "Better Collective Vienna" team in these new facilities. A close collaboration with Better Collective's headquarter in Copenhagen will be established to ensure that synergies are realised successfully and quickly.
The purchase price has been agreed to 36.3 million EUR whereof 30.8 million has been paid in cash upon closing and the remaining part will be paid in cash after 12 months.
Jesper Søgaard, CEO of Better Collective, said:"We are truly excited about having reached an agreement with Bola Webinformation GbmH. This is the largest acquisition we have completed, and it is a great first step after our IPO earlier in June, where we raised funds to continue our acquisition strategy. With the acquisition of Bola, we are very pleased that we now take the position as the leading sports betting affiliate in the German speaking markets, a market where we see high growth potential."
Florian Körner, Founder of Bola Webinformation, added: "Speaking on behalf of the founders of Bola Webinformation GmbH, we are very excited that we have been able to conclude the sale of our company to Better Collective, a company we have known well for a long time. We are very proud of the company we have built over the years, and we are happy to see our employees and our products continue in a well-managed company where values and quality are priorities."
About Better Collective:
Better Collective's vision is to empower iGamers through transparency and technology – this is what has made them the world's leading developer of digital platforms for betting tips, bookmaker information and iGaming communities. Better Collective's portfolio includes more than 2,000+ websites and products. This includes bettingexpert.com, the trusted home of tips from expert tipsters and in depth betting theory, and SmartBets, the odds comparison platform made personal
Thimba Media acquires UK Affiliation Website Theslotbuzz.com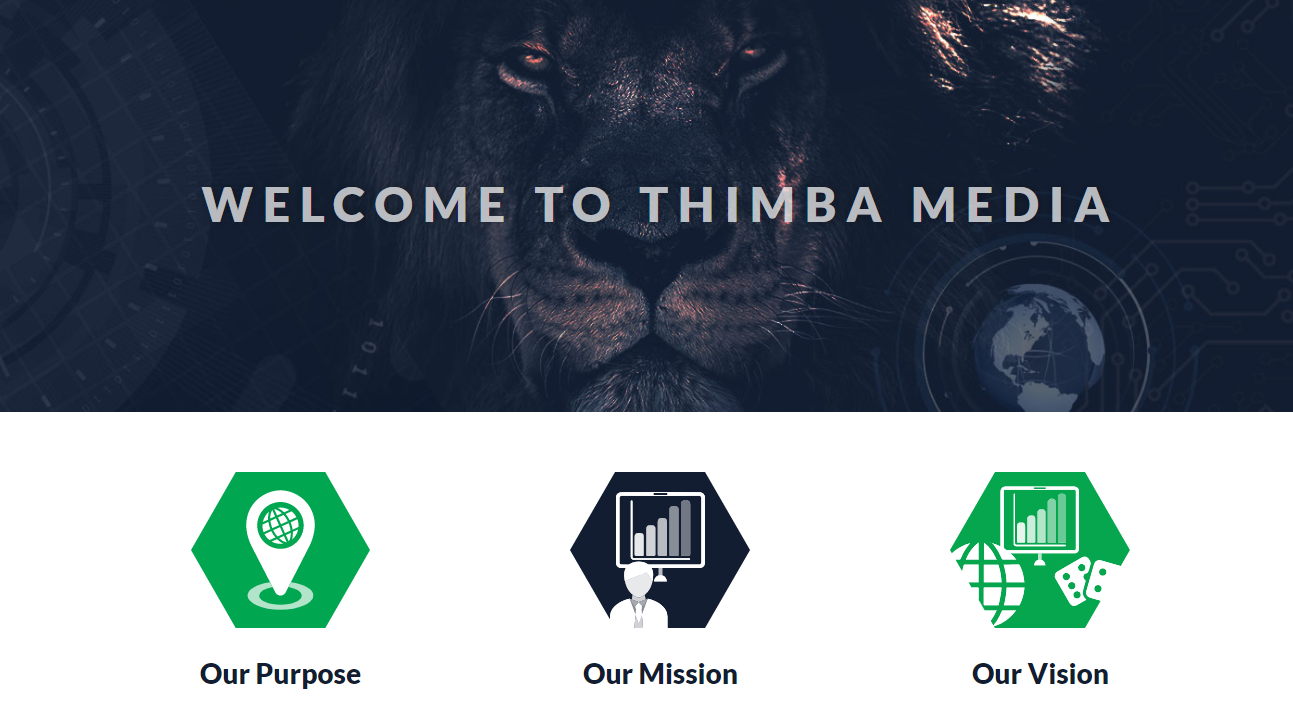 Thimba Media, the iGaming performance marketing company, delivered on one of the companies core strategic goals of growing through both organic and M&A pillars by announcing its acquisition of the UK based organic affiliation website theslotbuzz.com ("theslotbuzz").
As a result of the acquisition, Thimba Media's revenues within locally regulated markets will be approximately 40%.
The agreed purchase price for The Slot Buzz represents a multiple of approximately 3.9 times Net Income, based on current run rate. The Slot Buzz is expected to generate EBITDA of $500,000 in this financial year.
Chris Russell, CEO of Thimba said: "The acquisition of The Slot Buzz is an important strategic deal for us from the perspective that we view ourselves as a contrarian investor. When many affiliates are looking solely at the US market for acquisitions, we are looking at value markets where there is strong regulation and rule of law to govern our business stability in the coming years."
With its strong brand and community of Slots Players, theslotbuzz.com is a perfect addition to our business. We see the step as a strengthening of our commitment to locally regulated markets globally. Our next step for this asset is to grow it from a UK facing brand to a brand which focuses on locally regulated English speaking markets including the ever-regulating US market.
Mark Wadie, of site owner's Helicon One Digital Ltd, said "We are excited to be completing this sale with Thimba Media which is testament to our hard work and dedication. The Slot Buzz has achieved fantastic growth in the UK and becomes part of a company with a history of successfully growing affiliate sites across the regulated global market. We now look forward to continuing our own journey as we enter the North American markets with our new site, The Casino Heat." (thecasinoheat.ca)
The acquisition was settled using Thimba Media's current cash balance.
Slots Temple enhances Tournament offering with Relax Gaming content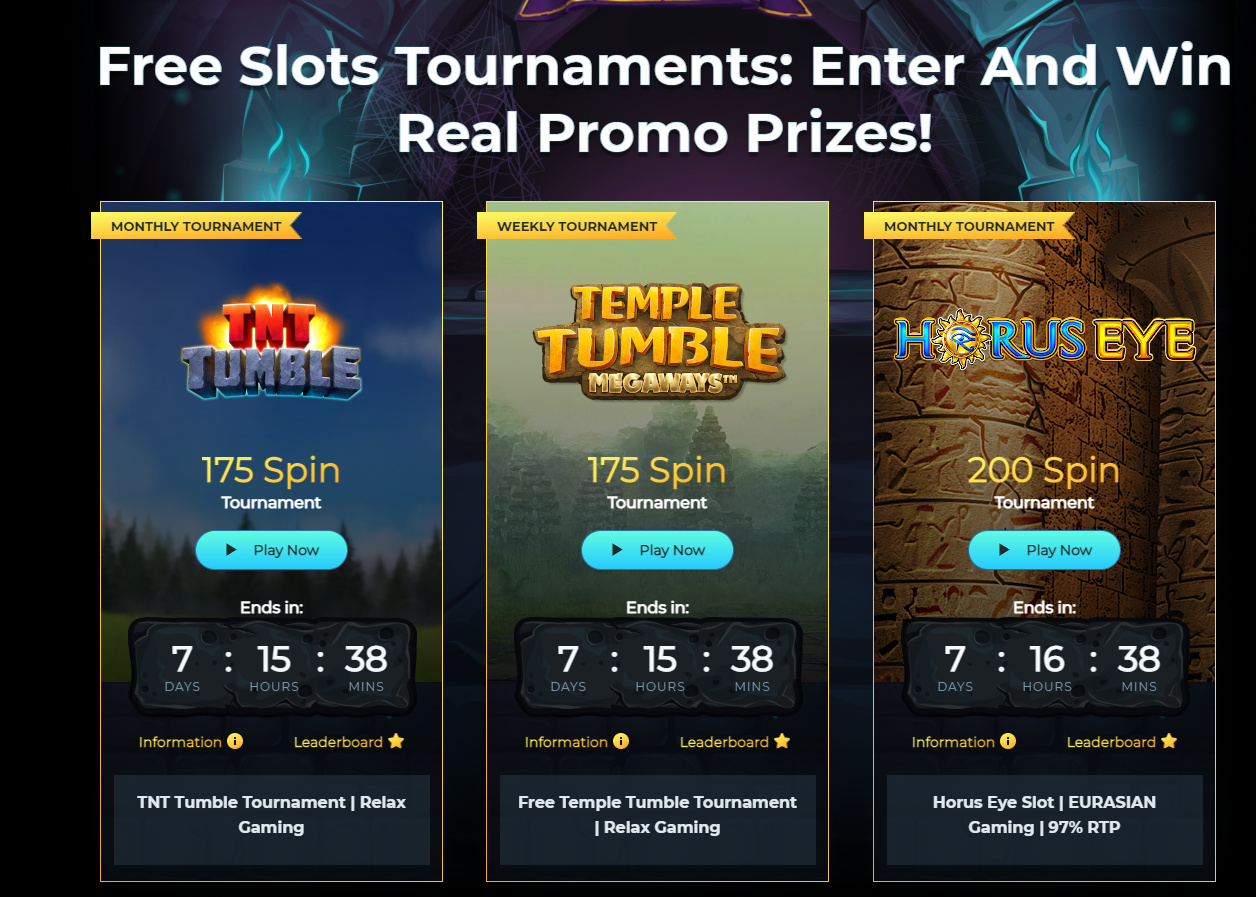 Slots Temple, the innovative iGaming affiliate has emphasized their recent focus on building solid industry relationships with their latest announcement in partnering with Relax Gaming to include the developer's content within their on-site, points-based Tournament format.
The free to play weekly and monthly competitions, which have become popular with their followers and gained industry recognition for its original promotional value, provide an exciting alternative to the standard affiliate review site offering, giving players access to the latest titles, affording developers unique marketing opportunities.
The addition of games from Relax Gaming, the outstanding B2B multi-product provider, including titles such as TNT Tumble and Temple Tumble Megaways™ is testament to the attraction of the slot tournament format, and how operators are now regarding the affiliate community as a vital promotional tool in their marketing strategy, especially those affiliates who understand the user and create products which are as enjoyable as they are informative.
The affiliate provider has placed a strong focused on developing close and productive connections with both operators and developers in recent times, an approach which has been validated by the new partnership with Relax.
Fraser Linkleter, CMO of Slots Temple, said: "It is an honour to welcome Relax Gaming to Slots Temple and to offer their games in our Slots Temple Tournaments.
"Our Free to play tournaments have received a great response from all sides and our plans for further improvements, with social features and prizes, will only go to enhance their popularity.
"Being able to partner with the very best providers, such as Relax Gaming, has been immensely pleasing and reaffirms that creative thinking affiliates can be a real asset to the iGaming community."
Simon Hammon, CPO of Relax Gaming, said: "The affiliate market is a tremendously competitive space and the acceleration of innovation in recent times is really exciting to witness.
"Slots Temple are at the forefront of that surge and we are pleased to be able to partner with the team and offer their followers the chance to experience our content through the format of their exciting points-based tournaments.
"We are looking forward to building on the relationship and including more of our portfolio in the weeks and months to come."
Real Luck Group Ltd. Announces Luckbox's Launch of Affiliate Programme with Paysafe's Income Access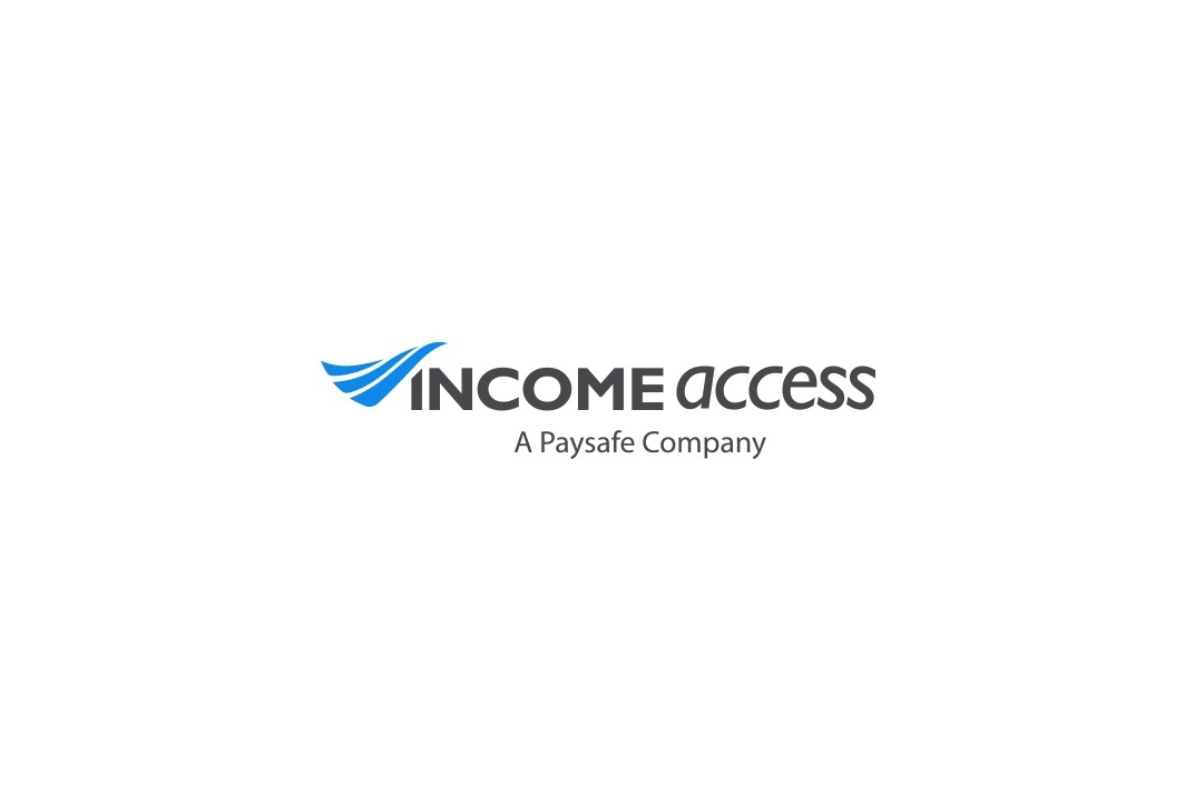 Real Luck Group Ltd. and its subsidiary companies doing business as "Luckbox" (the "Group"), a leading provider of legal, real money esports betting, today announced the launch of its new affiliate programme with Income Access, Paysafe Group's marketing technology and services provider.
The Luckbox betting platform is designed for passionate esports fans, who can enjoy a wide range of markets on all major esports with live streams of popular games such as CS:GO, Dota 2, League of Legends, FIFA and NBA2K. Luckbox also offers wagering on more than 100 sports, including football, basketball, hockey, soccer and tennis. Luckbox's affiliate programme launch will see the brand leverage the Income Access platform's robust reporting features to make data-based marketing decisions to more effectively promote its products.
Luckbox, which is part of Real Luck Group Ltd, will also leverage the Income Access Network, which provides access to qualified advertising partners as well as content marketing support. In addition, the programme launch follows the announcement that Luckbox has integrated Paysafe's Skrill and NETELLER payment options, making its products even more accessible for customers.
To complement the comprehensive product offering, affiliates will also promote a variety of player promotions, including event-specific free bet opportunities, combo bet cash back offers and other initiatives to attract new players and encourage customer loyalty.
Affiliates will also have access to a support team providing guidance and delivering strategic creative assets to drive customer engagement.
Quentin Martin, CEO at Luckbox, said: "We are delighted to formally launch our affiliate programme and know that the Income Access platform will introduce Luckbox to thousands of players.
"Affiliate marketing is a proven, cost-effective channel in the igaming industry and, as a leading name in the esports betting industry, we will work to ensure our affiliate programme is also the best in the business, both for our partners and our players. We look forward to working with Income Access, the existing network and new affiliates as we rapidly scale our customer acquisition efforts throughout 2021."
Tara Wilson, Chief Operating Officer at Income Access, Paysafe Group, said: "We've been eagerly anticipating the launch of the Luckbox affiliate programme and are excited to see our platform and full suite of services drive the brand's growth. By bringing together our comprehensive affiliate solution with Luckbox's array of exciting products, we know this partnership is poised for long-term success."