New Soccer Betting Tips Site Launched for Canadians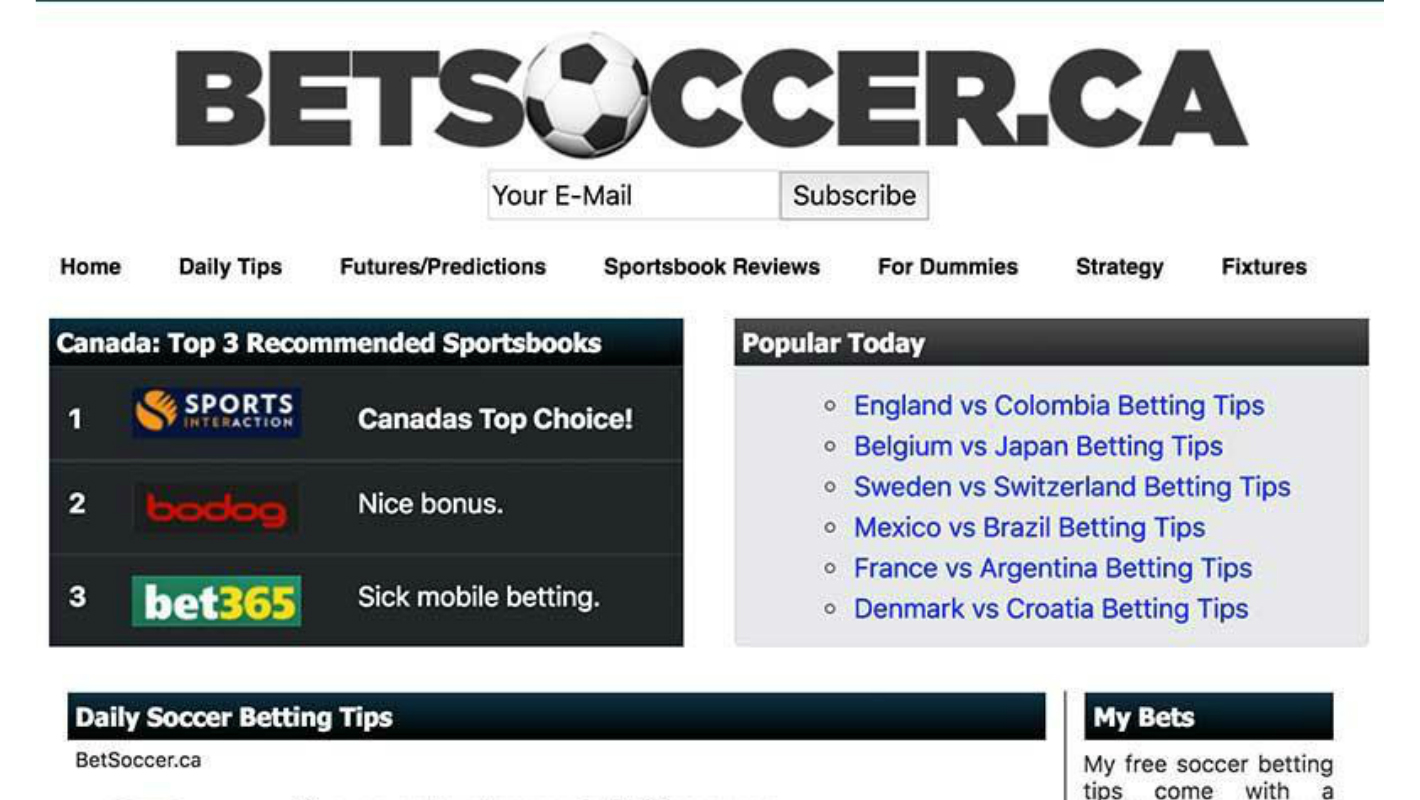 Just in time for the 2018 World Cup, a new soccer betting tips site focused primarily for Canadians has launched.
BetSoccer.ca was launched in May 2018 and is currently covering all of the 2018 World Cup games. It's providing analysis for each and every game in the World Cup from the group stages all the way through to the final. There are betting tips for every game.
Following the World Cup, the site will be providing daily soccer tips covering soccer leagues from all over the world.
The site is ran by Graeme McGaw, who has been providing online betting tips for various sports for over a decade. He currently covers the likes of the WNBA, NBA, NHL, and golf betting tips at golfbettingtips.org including the PGA and LPGA and much more.
He's been betting online since the early 2000s and is using his experience and knowledge of betting online to assist Canadians who are looking for a better bang for their buck.
"I grew up in Scotland before moving to Canada at 16 and live and breathe football. It just felt about time I start a site dedicated to the sport that I love and assist fellow Canadians in getting the best bang for their betting bucks."
Currently in Canada the majority of people bet online via the lottery and gaming corporations – betting with the likes of Pro Line or Sports Select. However these are very limited with strict requirements in regard to what you can bet, and with poor odds.
Graeme aims to show Canadians how to bet online at online sportsbooks that are trustworthy and ones that he personally uses. For any Canadian facing sportsbooks he will provide a thorough review from his own experiences at that online sportsbook, letting people know the sportsbooks Canadians should bet at or ones to avoid.
He'll also be providing step by step guides showing Canadians how to bet online as well as the differences in betting online versus Pro Line or Sport Select.
On top of the tips and reviews there will also be various educational articles. There are articles on the site detailing how to start your own betting system for example.
Fixture lists are another feature of the website, and for all of the major soccer leagues there will be fixture lists in various time zones across Canada. So currently for example if you're looking for the 2018 World Cup fixtures in EST, MST etc then you can find it at BetSoccer.ca.
Along with daily soccer tips Graeme will also be doing various futures betting tips using prop bets such as who will win the league, who will be a top team goalscorer etc. When the daily tips kick off after the end of the World Cup there will also be daily accumulator bets as he knows there is a big audience for something like that and it's not just about those straight bets. That will also accommodate people who still bet with the likes of Pro Line.
Graeme will be adding content to the site as time goes on purely to help Canadians out such as the best deposit methods or explaining how to deposit on sportsbooks, due to the fact that many Canadian banks will not allow gambling transactions. There are various options however and Graeme will cover them for all.
Betsson Group Affiliates named sponsor of iGaming Club London '23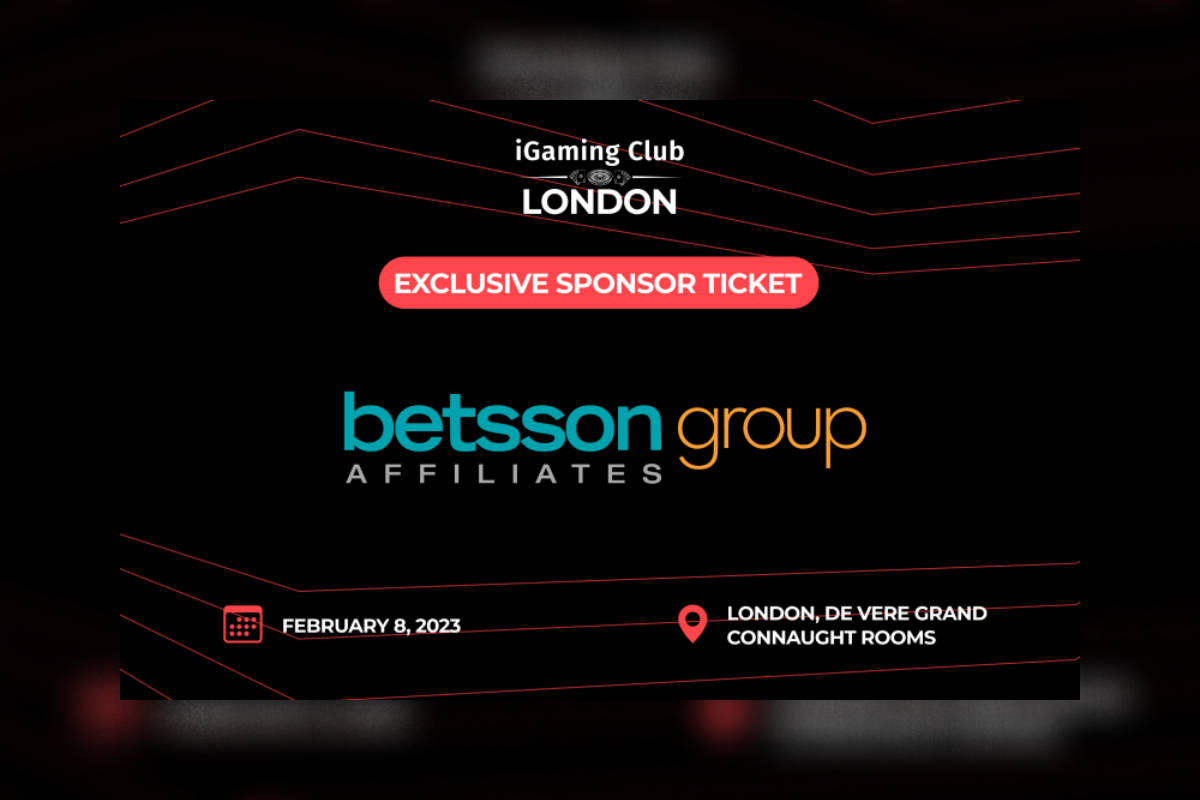 Affpapa, the ultimate iGaming directory connecting affiliates and operators, can today announce that Betsson Group Affiliates has been named a sponsor of its upcoming iGaming Club London '23 event.
Betsson Group Affiliates, home to industry-leading brands such as Betsson, Betsafe, NordicBet is recognised for combining the finest practices of the dynamic online gaming sector with the foundation of a traditional business-led approach.
The iGaming operator is a "long-time partner" of AffPapa, having developed several connections with affiliates through the AffPapa directory.
The company has now secured the exclusive sponsorship ticket, which in addition to sponsoring the headline event during ICE, also grants the operator access to the AffPapa directory, the companies' partnership is extended for yet another solid year.
Shakyra Jonsson, Senior Affiliate Operations Manager at Betsson Group Affiliates, stated: "Betsson Group Affiliates are excited to extend their partnership with AffPapa, one of the most exciting new directories within our industry.
"Our experience has been top and the team at AffPapa have been amazing and supportive. We look forward to another great year ahead in collaboration with AffPapa."
Triston Smook, Head of Affiliates at BGA, added: "iGaming Club was a resounding success in Amsterdam, and we are excited to see what this organisation can deliver in London this year! Networking between top professionals is always at the highest level at this event and is an experience not to be missed."
Yeva Avagyan, Head of Commercials at AffPapa, commented: "Betsson Group Affiliates has been a long-time AffPapa partner, and we couldn't be happier to welcome them to iGaming Club London as one of the event's official sponsors! We're looking forward to taking this partnership with the BGA team to the next level."
iGaming Club London is part of a global series of events powered by AffPapa, featuring the biggest figures in iGaming, with the sole objective of building business relationships among participants of the sector.
Exclusive dinner and drinks, with iGaming speed dating designed to help attendees get connected with potential partners quickly. Affiliates, operators, and B2B companies can use this chance to showcase products/services, build relationships and create business opportunities.
PartnerMatrix inks new affiliate channel deal with AdmiralBet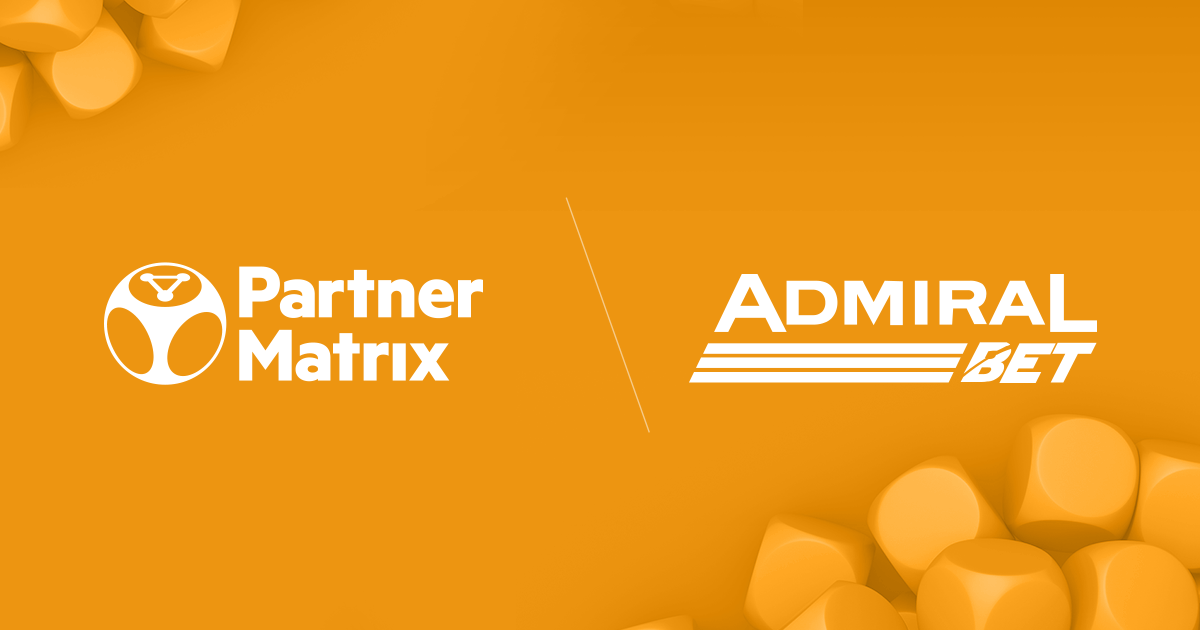 PartnerMatrix is proud to announce a new partnership with the established Serbian sports betting and casino platform, AdmiralBet.
Together with PartnerMatrix, AdmiralBet has launched its secure and modern affiliate channel, allowing partners and affiliates to raise the brand's awareness by showcasing its products to a broader audience and engaging relevant traffic.
AdmiralBet is famous for its rich and modern gaming platform, gaining popularity in the Serbian market with its cutting-edge online sports betting offers. The brand also covers casino verticals while keeping clients active with numerous interesting bonuses and tournaments.
Levon Nikoghosyan, CEO of PartnerMatrix, comments: "Thanks to this agreement, PartnerMatrix is not only partnering with an established and respected brand but also entering the Serbian market, which already has a developed and legislated gaming market. With our latest features and system updates, we are looking forward to a productive cooperation with AdmiralBet's team.
"AdmiralBet is well-known for its dynamic and modern sports betting solutions, and with the help of PartnerMatrix, I believe the company will create a more efficient traffic generating strategy, greatly expanding their audience."
Milan Djurmez, Head of Online Gaming at AdmiralBet, adds: "Affiliate Marketing is a new channel for us, but one that we reckon is an absolute necessity for enhancing our outreach. PartnerMatrix seemed to be the software that fit our needs the best and ticked all the boxes. We're all-in with this, and I'm sure that the results will be worthy of all efforts and investments."
QUANTUM GAMING AND MYAFFILIATES HAVE ESTABLISHED A LANDMARK PARTNERSHIP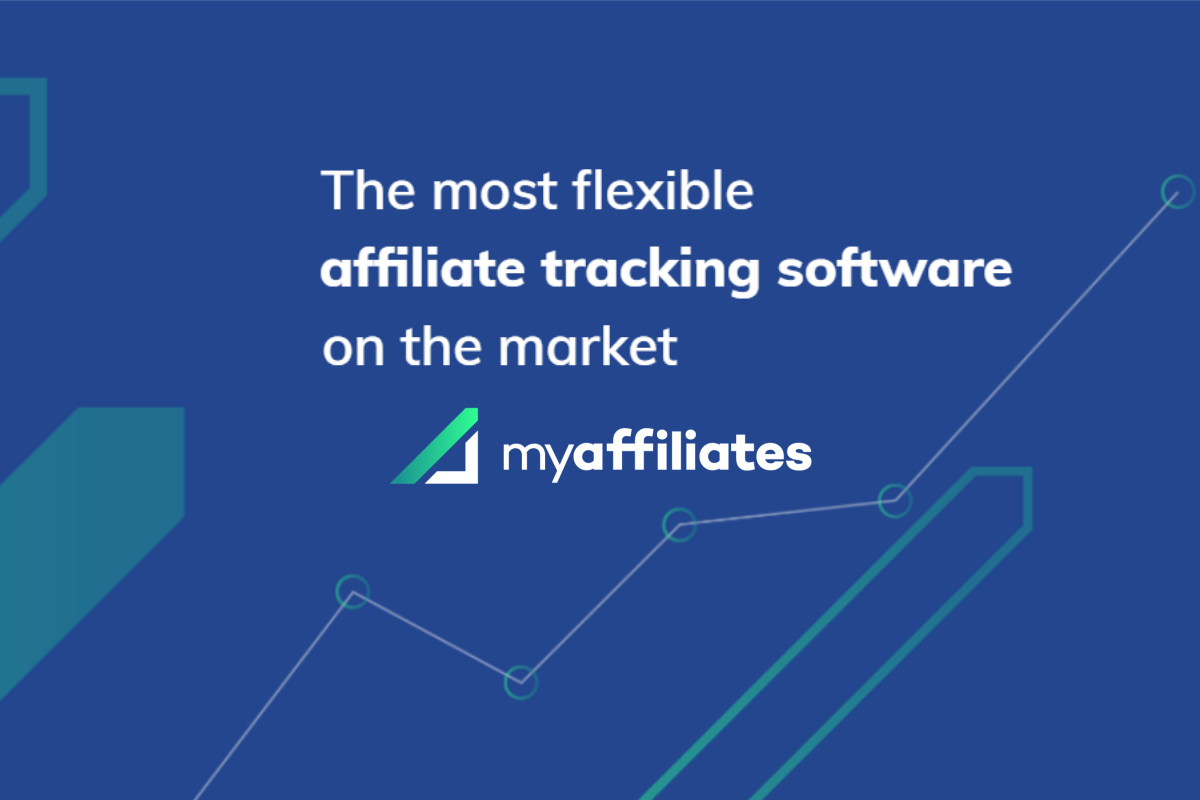 We are ecstatic to start cooperating with MyAffiliates, the top-of-the-line affiliate tracking software platform.
Founded in 2007 by a group of devotees, MyAffiliates quickly rose to prominence for its superior flexibility, impeccable support, complete transparency, and absolute reliability. As a dedicated online gambling affiliate tracking platform, MyAffiliates proudly stands on the throne when it comes to managing affiliate programs and streamlining sales activities.
Its super-efficient features – affiliate, customer, and media management, advanced reporting, and commission plans – empower operators to raise brand awareness, increase traffic and profits, expand their customer base, and keep all affiliate marketing activities at the highest possible level of quality. All features are incredibly flexible, customizable, and scalable, designed to meet all business needs and keep pace with casino growth.
All things considered, it's no surprise that the MyAffiliates marketing solution is experiencing such crazy-big success, attracting, like a magnet, hundreds of casino providers and powering some of the largest online affiliate programs.
"The MyAffiliates team constantly goes the extra mile regarding product innovation. The platform isn't just client-oriented but also solution-oriented, forming a powerful combination of business support and software functionalities that puts it in a superior position compared to other affiliate software providers. We are thrilled to have partnered up with such dedicated professionals.", commented Oliver de Bono, Quantum Gaming CEO.
"MyAffiliates is very excited to be one of the very first partners of Quantum Gaming following their recent launch. We really look forward to providing them with our software in order to be part of their growth and success." – added Clemence Dujardin, Managing Director.