The Rise and Rise of Live Dealer Gaming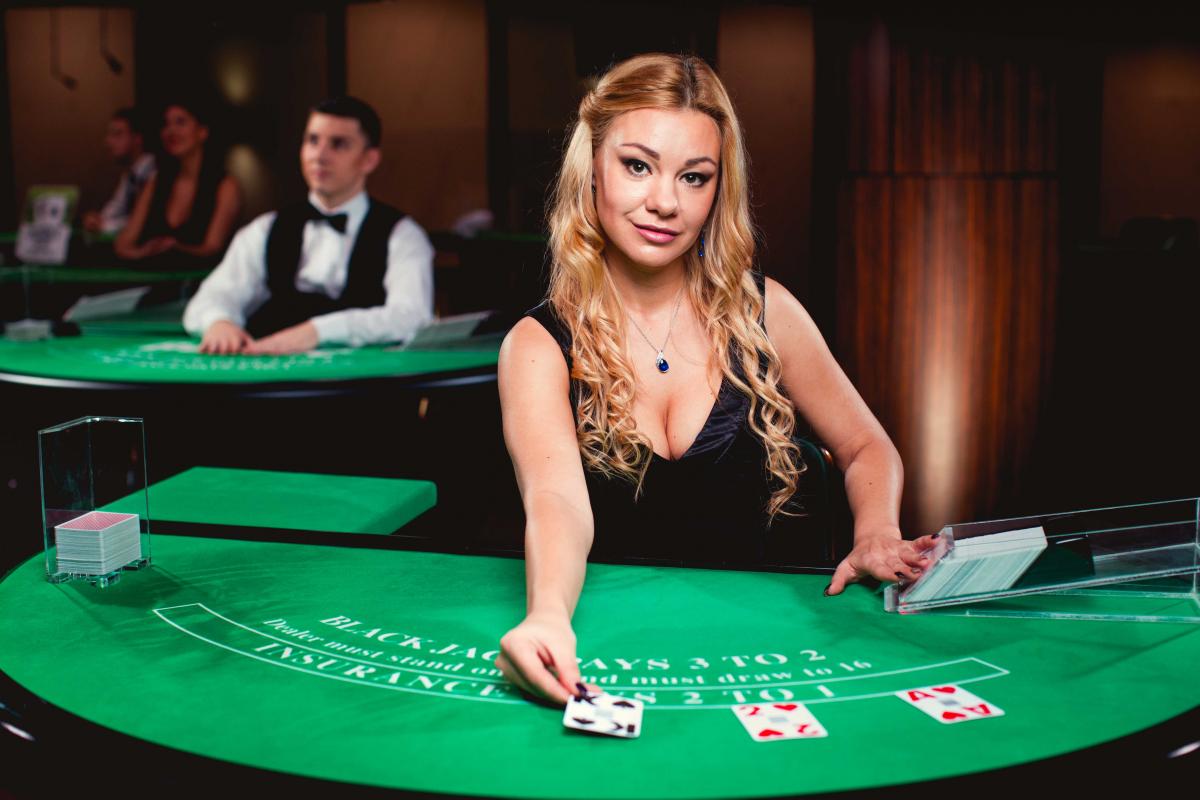 Live Dealer games are a relatively youthful part of a relatively youthful industry. However, like iGaming itself, it hasn't taken long for Live Dealer games to become a huge part of the gambling industry.
While the popularity has been there since the outset, recent technological advancements have given the opportunity for this game type to lift itself to a whole new level.
The History of Live Dealer Games
Since the inception of iGaming, the desire for players was to get that true to life casino experience from the comfort of their own homes.
It was, therefore, far from a surprise that the first Live Dealer games found an instant player base.
Live Blackjack and Live Roulette were the first two to appear, and while the games were limited, with one table, and a set time limit on playing time due to there usually only being one host, players loved them.
As is often the case with online casino games, it didn't take long for evolution to take place, with the likes of Craps and Poker swiftly being added to the list.
As time went on, further developments took place, with more tables being added, more software developers creating their own Live Dealer offerings, and before long, Live Dealer games were available 24/7.
The Present of Live Dealer Games
In the eyes of many, Live Dealer games have peaked, and while there will undoubtedly be further evolutions, it's hard to argue with that opinion.
The biggest change that has been made recently is the advancement of Live Dealer games from lifelike echoes of the real life casino experience, to games that use the online format to add extra dimensions to the gameplay.
Live Dealer games these days often offer intricacies and complexities that would not be possible in a brick and mortar casino.
As always, one of the biggest factors in the development of Live Dealer games being so swift, is competition, with several software developers battling it out for supremacy in this lucrative field.
NetEnt
NetEnt have historically been one of the first developers to step into a new section of the industry, but they were a little late to the party with Live Dealer games, launching their suite in late 2013.
Highlights of the NetEnt portfolio of Live Dealer options include multiple language options with dealers from around the world, and unlimited player Blackjack.
While there is less variation than from some other developers, NetEnt's Live Dealer games often have a higher RTP than competitors.
Ezugi
Ezugi were a late entry too, but their focus on Live Dealer games has ensured a strong reputation has quickly developed.
Ezugi's collection is headed up by a collection of innovative titles, they are one of very few developers to offer Live Keno, and have their own unique titles such as Wheel of Dice.
Playtech
Like NetEnt, Playtech is a developer that has made its name through other game types, primarily slots, before stepping foot in the Live Dealer world.
The fact that Live Dealers are not the sole, or indeed main focus for Playtech means they stand behind the big guns in this area of iGaming, but there is still a lot on offer here.
Games out of the Playtech studio in Latvia are available all across Europe and include all the classic games, as well as Unlimited Blackjack and a Dual Roulette game which allows for playing at two table at one time.
Evolution Gaming
While there are many pretenders to the throne, there can only be one King of Live Dealer games, and in the eyes of most, the crown rests firmly on the head of Evolution Gaming.
From Dual Play Roulette, which allows an unlimited number of online players to join a roulette game in a brick and mortar casino, to unique, branded titles such as Deal or No Deal Live and Monopoly Live Wheel, to the likes of Lightning Roulette and Lightning Dice, which bring unique gameplay aspects to Evolution's games, it's clear to see why this developer holds the top spot.
Evolution Gaming powered live dealer games are available at more than 100 online casinos and they hold a local license in almost all regulated casino markets. This includes the regulated USA states, Spain, Italy, Portugal, Belgium, Switzerland and many more.
The Future of Live Dealer Games
As stated above, many believe Live Dealer games to have peaked, but as the popularity of this form of gambling keeps increasing, and technological advancement allow for further additions and progressions, we can expect more changes to come.
What these changes will be is anyone's guess, but we can safely assume there will be more unique Live Dealer games, as well as further exciting tweaks on classic titles in the near future.
The Benefit of Live Dealer Games
While there are obvious advantages to Live Dealer games in terms of the excitement offered by the unique game types, there is a larger advantage for many players, and that is peace of mind.
For many players, even knowing a Random Number Generator (RNG) is exactly what it described, there are still concerns about how random these generators actually are.
It should be stated that these RNGs undergo strict scrutiny from regulators to ensure they are random, but to many, nothing ensures security in the random nature of a game like seeing a right in front of you.
This is where the benefit of Live Dealer games comes in, offering the same surety that one would get in a land based casino, but without the need to dress up smart and actually leave one's house in order to play them.
With this added sense of comfort, the constantly evolving game types, the excellent designs and themes that the games have, and the ability to play them from home, and time of day or night, it is pretty much a guarantee that the popularity of Live Dealer games will not only maintain, but continue to increase over time.
Why Do We Love to Play in Online Casinos?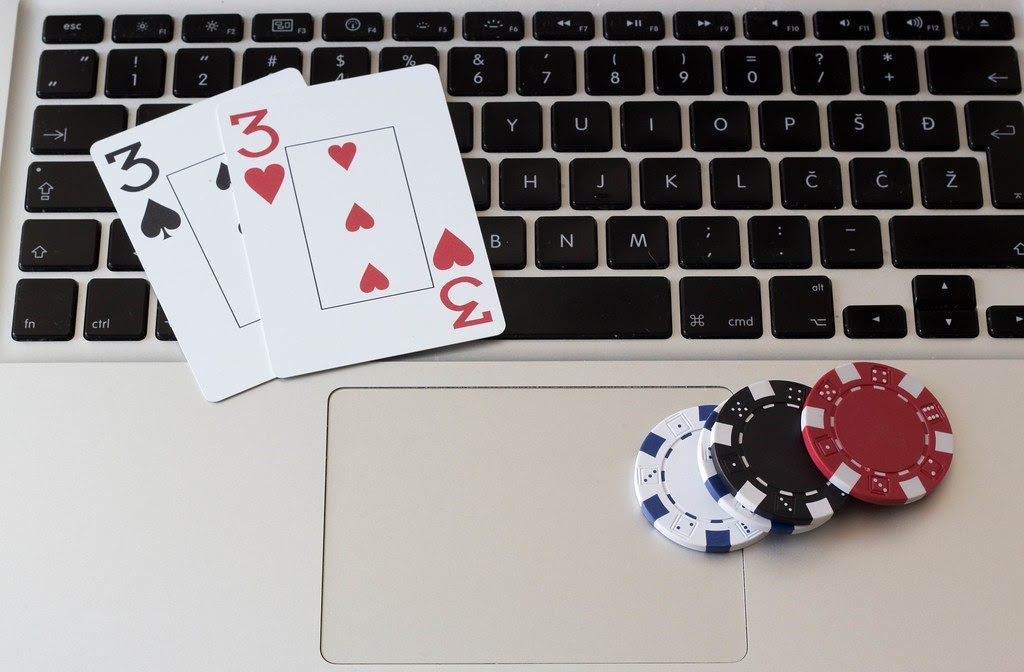 Regardless of whether you are a player or not, you are probably aware of how big online casinos are nowadays. Now, if you are not a gambler, you might not know why that is so. To learn more and see whether this is something that might interest you as well, keep on reading.
Playing from Home
One of the biggest reasons why individuals decide to join an online casino is the fact that it allows them to play casino games from the comfort of their own home. For one, there are no crowds of people that can distract players from the game and mess with their focus. Being at home means that everyone can create the perfect atmosphere they like to play in. Maybe they need silence, maybe they want some chill or loud music in the background – playing from home makes all that possible. Then, there are no lines at certain games or tables. If all the slot machines in a land-based casino are taken, players have to wait. This is not an issue with online casinos. Finally, there are simply no traditional casinos in certain cities and people would have to travel far just to gamble for a few hours. It's oftentimes not doable on a regular basis.
Mobile Apps On the Go
However, playing at home is not all online casinos are good for. Most reputable operators have released apps that people can use to play games when on the go. Whether it's on their smartphone or tablet, these apps allow individuals to play during their commute to work, when on a lunch break or while they are waiting for an appointment.
Wide Variety of Games
Another big reason why people love playing in online casinos is the range of games they provide. When compared to traditional casinos, the online model simply has more to offer. While you can find the classic table games and slot machines in land-based establishments, there are more varieties of every single game online. From poker, roulette and blackjack through thousands of different slot games all the way to keno, there is truly something for everyone.
Live Events
In addition to the variety of games, online casinos have also started offering live casino games. People that love the real-life casino experience but cannot travel to a land-based casino most often choose this approach as there is a real croupier as well as players that can interact with each other using a chat system. Games such as live roulette, live blackjack and live Texas hold 'em are just some of the available options.
Free Bets and Bonuses
Online casinos often offer free bets to individuals to show them what they can expect from their website or app. These are usually a free spin in a slot game and are given in a current game. On the other hand, there are also all sorts of bonuses that players that sign up can expect. From welcome bonuses that are offered when someone joins to refer-a-friend bonuses that are pretty self-explanatory, these deals allow people to play a few extra games that they don't need to spend their own money on.
Special Promotions
Besides the aforementioned bonuses, online casinos are also aware of the importance of marketing. This is why they often include special promotions in their marketing strategy. Some players use this opportunity to only then deposit money into their account. For example, Christmas, Easter, Halloween and Black Friday all come with certain offers, which players are ready to jump on and get a great deal.
Ease of Depositing and Withdrawing Money
Just like one can play from the comfort of their home, they can also put money into their account from the same spot. Most reputable casinos accept Visa and MasterCard debit and credit cards as well as various e-wallets and regular bank transfers. The same goes for the withdrawal of one's winnings. This means that there is no risk of being robbed on the street while carrying huge amounts of money that were just won in a land-based casino.
High Security
Other than not having to walk around town with loads of cash, online casinos also implement the latest security technology to keep their users' data safe. The encryption they use means that no personal information can be stolen. Knowing that the casino is verified and licensed gives the players confidence that they will not be scammed.
As you can see, there are many reasons why someone would choose to play at an online casino. The variety of games on offer and continually advancing technology, designed to immerse you into the gaming experience, are hard to dismiss positives. Add to that the ability to safely test your skills for free, gain bonuses and promo offers, the appeal of the online gaming experience becomes clear.
Stars Affiliate Club sponsor $1000 Pokerstars freeroll at the Digital Marketing Mixer – 22 May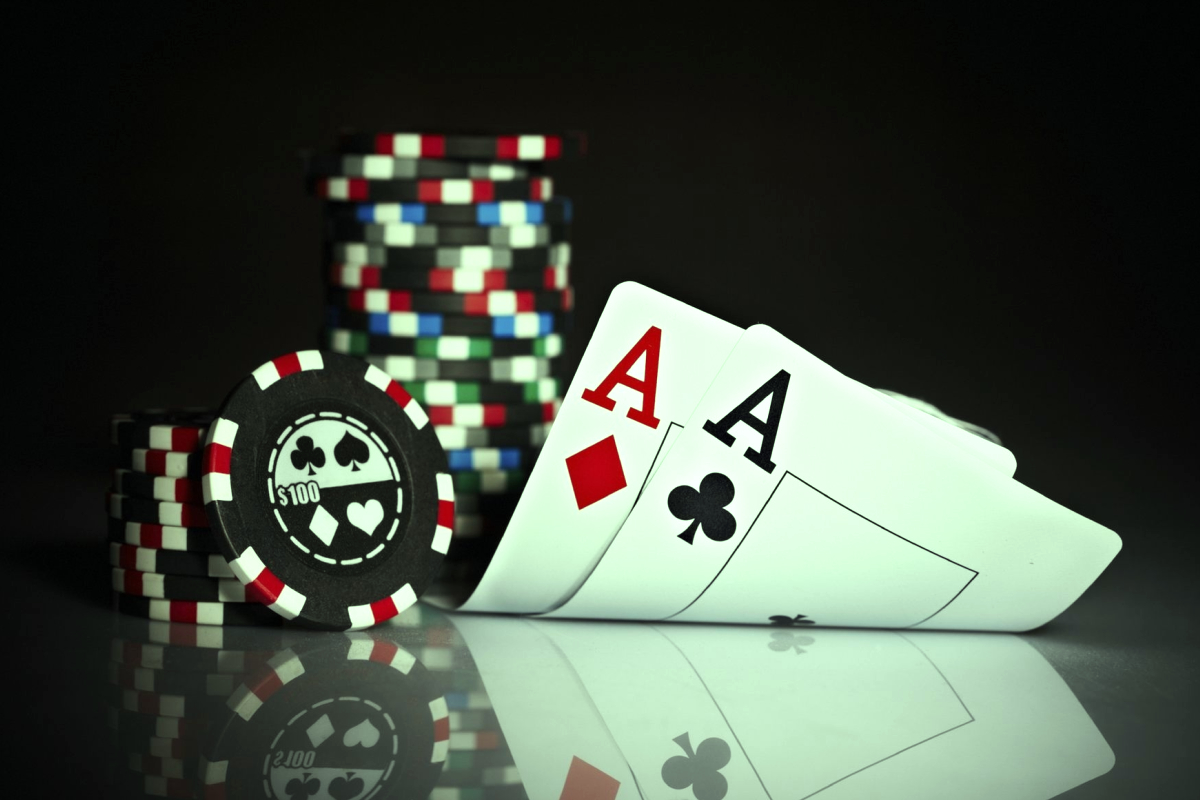 The Digital Marketing Mixer hosted by Affiliate Marketing veteran Lee-Ann Johnnstone is a FREE to attend business networking event taking place on Friday 22 May between 5-7pm (GMT) via virtual conference.
This event seeks to unite all digital and affiliate marketers to facilitate new business, support much needed networking and offer an open platform for active product , service and program promotion. The event will offer a series of social  experiences to help delegates engate virtually and promote sales collaboration.
For a bit of friendly competition, Stars Affiliate Club will be sponsoring a special freeroll for all attendees on Friday, May 22 at 19:15 BST. With $1,000 to play for at PokerStars, this special Digital Marketing Mixer Freeroll gives attendees the chance to come together, have fun and compete. Stars Affiliate Club has also added a $100 bounty on Lee-Ann Johnstone which will be rewarded to anyone who can knock her out of the event.
"With this event, I am supporting smaller businesses to get the help they need to thrive. This means using my professional community to bring people together to network and share business ideas for mutual success. I'm also thrilled to have Stars Affiliate Club on board supporting this initiative, who have generously sponsored a $1000 in a freeroll poker tournament for my guests to enjoy socialising at this inuagural event " said Lee-Ann Johnstone
The Digital Marketing Mixer is hosted in collaboration with leading affiliate and digital industry brands such as: Income Access (A Paysafe Company), Hipther.Agency, iBet Directory, GPWA.org, AGD , Wirwetten and Affpapa.com an online directory for operators to connect with more affiliate partners.
Lisa Stainfield, Head of Affpappa said " AffPapa is very excited to participate in this professional networking event dedicated to iGaming professionals. We will also have a unique opportunity to expand our network and showcase our fresh solution to both affiliates and operators alike"
The Digital Marketing Mixer  event will  also offer a live demonstration to create a cocktail or mock-tail, from basic ingredients found in your store cupboards at home, host icebreaker challenges with prizes to be won and host a co-ordinated "Pitch it, Buy it or Sell it" – speed networking session for commercial discussions to get started.
To join this inaugural event, please RSVP to attend HERE, for free.
Will The Coronavirus Lead To More Legalized Online Casinos?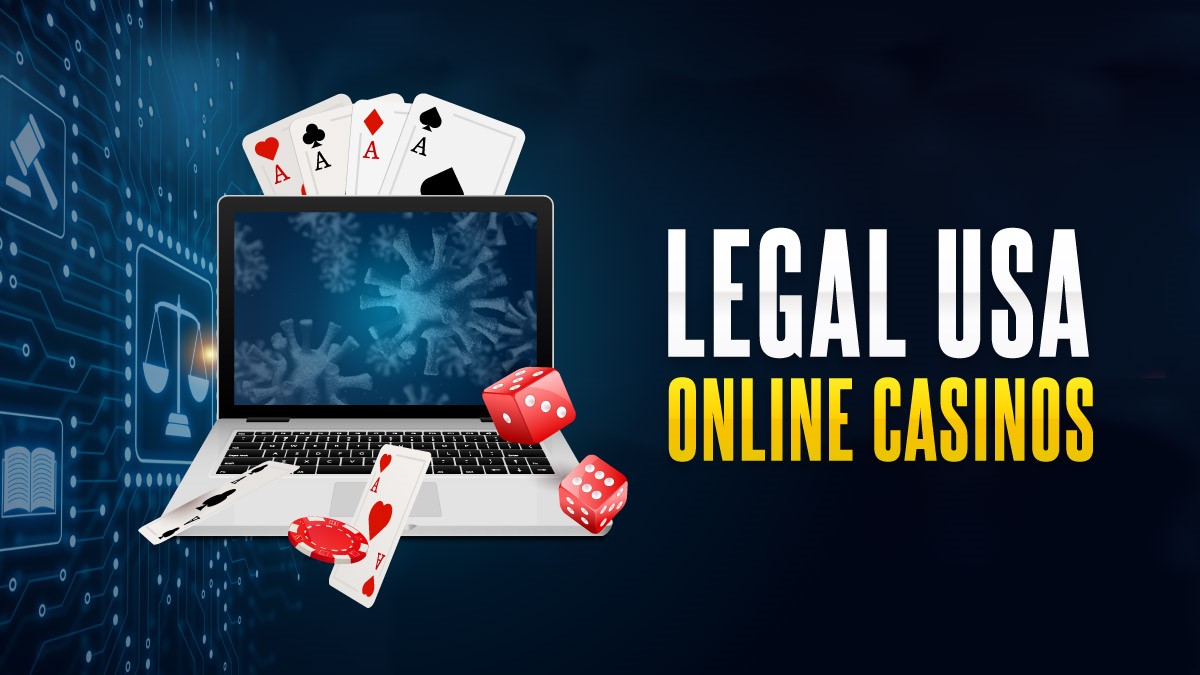 The Coronavirus has affected the gambling world in a drastic way. Sports betting has effectively been halted in the United States, with all major sports postponing their seasons. Las Vegas and every other land-based casino in the country have also shut their doors.
Instead of March being the massive wagering month that Nevada and sportsbooks around the country are used to, the cancellation of March Madness led to the worst sports betting handle since 1993 in the Silver State.
However, there has been one sector of gaming that has been flourishing in a big way, and that is legit online casinos.
Online Casino Revenues Explode Amidst COVID Pandemic
Although gambling revenues are down for states across the board, one area that is exploding is online casino gambling. Poker has seen a surge as well, but nowhere near where casino gambling has gone in the past two months.
For example, with Atlantic City casinos closing their doors, revenues have skyrocketed for online casinos in the month of March in New Jersey. Gambling sites took in $64.8 in revenue that month. It was a near 25 percent increase from February and over a 65 percent increase from March 2019 numbers.
In Pennsylvania, we see similar numbers for online play. Though overall gaming revenue was down 51 percent, the state set new records for online casinos, bringing in over $24 million in revenue, setting records for monthly revenue, and the total amount wagered.
There are states around the country with similar marks for revenue and amount wagered.
Will This Spur Online Gambling Legalization Across the US?
It's possible, but just because it becomes more economically viable or the opportunity presents itself, it doesn't mean states will act.
One could draw the comparison to sports betting legalization, which has happened rapidly in the country after the Supreme Court overturned the Federal sports betting ban in May 2018. Since then, 16 states have regulated and legalized recreational betting in some form in their states.
However, we have to remember that the green light for legal online casinos and poker sites has been around since 2011.
The Wire Act Flip Flop
After much of the online poker world got wiped out by the US Department of Justice, in what became known as the "Black Friday" of poker, the online gambling world changed dramatically.
However, the DOJ quickly changed course on the legality of online poker and casino gambling. They stated in December of the same year that only sports betting fell under the scope of the 1961 Wire Act.
That was changed with the 2018 decision for sports betting, but the ability for states to legalize online casino gambling has been around since 2011. However, only 13 states have decided to tax and regulate the activity within their borders.
Will More States Act Now On Online Casino Gambling?
It's possible but still seems unlikely. Most states that have legalized sports betting often don't have an online component for wagering sports, making online gambling an afterthought.
As it stands now, only three of the 16 states that have regulated sports betting have also legalized online casinos. So, even though states are moving quickly with sports betting, casino gambling has not been a part of these gambling expansions.
Don't Worry, Players Still Have Options
Regardless of how states act in regards to online gambling expansion – players have all sorts of options for online casino gambling. There are lots of legal online casinos operating that accept players from all 50 states and across the globe.
Their games offered, bonuses and casino software are also better than land-based options. Most of them also offer sports betting and poker from the same account.
Players may be moving towards online casinos because of the Coronavirus, but it's been the better choice, all along.