Exclusive Interview with Lee-Ann Johnstone just ahead of this year's AffiliateFEST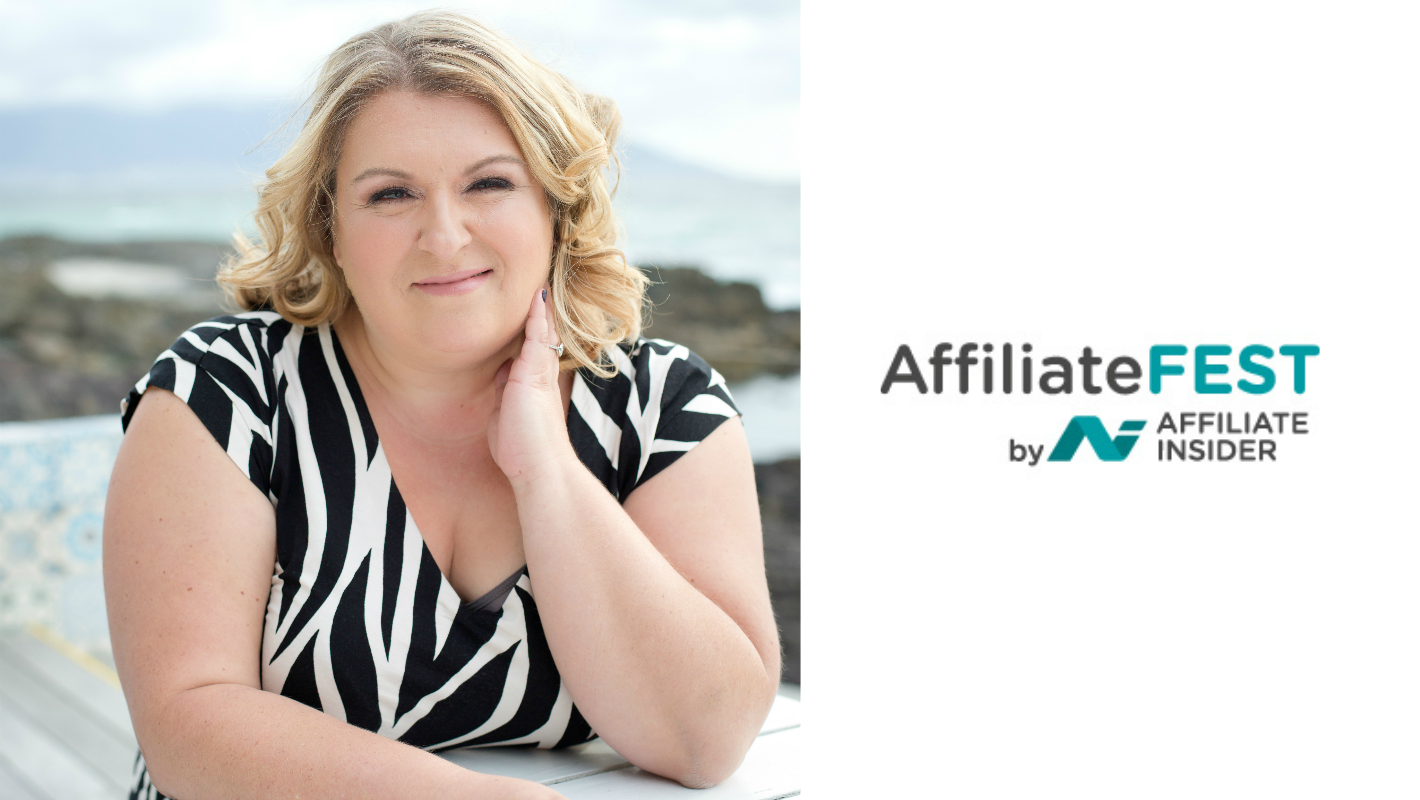 We had the opportunity to catch up with Lee-Ann Johnstone who took time from her busy schedule to answer our questions on a wide range of topics related to affiliate marketing. Lee-Ann is the co-founder of Affiliate Insider and has been in the affiliate marketing industry for over two decades.
In the interview she talks about her career, the growth of Affiliate Insider and what is in store in the upcoming affiliate conference AffiliateFEST. She advises affiliate marketers to "invest in your skills development" and describes how to go about it.
While she admits that she has "no crystal ball that can predict the future", she is quite confident that "commercial acumen and personal touch" will remain the secret of success in this industry even amidst the advent of artificial intelligence, machine learning, smart analytics and all that.
Over to Lee-Ann now.
GAV: Let's start with a few words about yourself. Our audience love to hear top-class professionals saying a few words about themselves.
Lee-Ann: I like long walks on the beach and sunsets? … Just kidding, I've been in the iGaming space for almost two decades and seen a lot of affiliates build businesses which is incredibly difficult to do alone. Having spent a lot of time building affiliate programmes and relationships I saw the gap to break out of the corporate world and make a difference helping others to grow their businesses with mentoring support, which isn't readily available in the affiliate sector. This is why I've built Affiliate Insider – a company that can help support best practice, strategic growth, and skills development for affiliates and operators alike. I'm passionate about this Chanel and about what we do and I think it shows in the quality of the services we deliver to our clients, sponsors and delegates alike.
GAV: How did you choose affiliate marketing as a career? Is it deliberate or is there an interesting story behind that. About 20 years ago, it might not have been a popular choice.
Lee-Ann: It wasn't a conscious choice back then as it was still an industry evolving. I learned everything I know today – on the job (as digital marketing was being created still, I was learning it as we went along) I just really loved it! I moved into online from a traditional offline marketing background and had a in depth online media buying background before moving over to affiliate relationship management and I guess it was the people aspect I loved the most. Finding ways to meet the end goal and revenue objective innovatively is what spurred me on to specialise in this channel and here we are almost two decades later and I'm still learning so much each day.
GAV: It's been under 6 months since affiliateinsider.com was launched. The website offers all-round coverage of the affiliate industry. Is the growth so far in anticipated lines?
Lee-Ann: As we are still a new brand to market our growth rate has been well above expectations and this is due to the fact that our content team know this industry inside out, we live, breathe and consume everything about the affiliate marketing sector in the iGaming space each day. We manage clients affiliate programme, we create content that supports affiliate growth and we teach others the skills our team has amassed over two decades of being in the iGaming sector. Through this FREE for all knowledge share Affiliate Insider has built a solid reputation in a very short time as a thought leader and developer of best practice, strategies that impact revenue growth and events that deliver a depth of content found nowhere else. The combination of mentoring, training, content lead events and insight is what makes this business invaluable to the industry both affiliate and operator facing. Suppliers need to engage with our site too as it is here that they will engage new business leads for the products and services they deliver in this market place. We have a steady and loyal repeat readership growing on the site and in our newsletters who spend time on the site, and take time to read the content we are delivering which is offered with no paywall restrictions.
GAV: What about AffiliateFEST? What is special in this year's event on September 19th? Who will benefit from attending the event?
Lee-Ann: All our Affiliate Bootcamps are special – but AffiliateFEST really is about helping affiliates growth hack their marketing and digital activities on site to increase their revenue. Today we just announced the Keynote for September's event who is trailblazing influencer marketing as a new digital medium : Ben Jeffries (CEO of Influencer along with YouTube sensation Caspar Lee). This is the kind of content we focus on bringing to affiliates and operators in order to share the latest tangible insights and marketing techniques. This really is the core of what this conferences offer. Digital Marketing Insights that help affiliates get ahead of digital disruption within the iGaming industry offering them a competitive advantage to implement strategies and tactics to really row their revenue.
Each Bootcamp we run is unique and has a very specific subject or vertical focus – for example we have the Affiliate Insider America Track coming in April 2019 at Betting On sports America, and an exclusive African Business Retreat for those affiliates who want to expand their business and localise into the African Market as well as have a but of a retreat in South Africa alongside to take time out from working in their business to work ON it.
GAV: You have been in this industry for two decades. What's your advice to people who are starting out on the affiliate industry? What does it take to become successful in the industry?
Lee-Ann: It's a lot of hard work. You learn every day and you need to keep your knowledge base fresh. I consume an incredible amount of media around the subject of affiliate marketing, I also write a lot about it too from my own experiences which helps to upskill others. It takes determination and grit to be a good affiliate manager, as the skills set required to be a real good one is vast. My advise to anyone coming in to the industry is to invest in your skills development by finding experts you can learn from. This generally means finding people who have hands on experience for a few years longer than you in doing the job successfully.
There is no accredited School of Affiliate Marketing for the iGaming space. Therefore we have created The Affiliate Insider Training academy which offers a range of training options for both corporates and individuals to gain access to expert lead affiliate marketing strategies and for affiliates – a source of iGaming business mentoring that can help them advance their skills and work with like minded individuals to knowledge share and grow revenue in the affiliate space. Everything we do is about offering a high end in depth service with tactical content that can be implemented in any iGaming business for success.
GAV: Final question now. Could you provide your take on the evolution of affiliate marketing industry over the years? We have been hearing a lot about machine learning and all that. Will there be a time when robots take over affiliate marketing scene?
Lee-Ann: I think we are in for a big evolution in terms of how the affiliate model sits within the digital marketing mix. As one of the largest and most cost effective drivers of traffic the channel continues to evolve year on year and grow. AI is a big part of the reason why this is happening as we get smarter analytics and more regulated the opportunity for innovation continues to expand in this channel as well. The entire ecosystem will need to overhaul the value chain and how relationships interact in the affiliate model. We could see a move to differential pricing from traditional CPA and Revenue Share or Hybrid models based on tracking omni channels more accurately. There is no crystal ball that can predict the future but I can say that relationships will always require a commercial acumen and personal touch to really succeed and this is what we excel at delivering at Affiliate Insider as well.
Thanks for your time Lee-Ann, we really appreciate it, and all the best for the AffiliateFEST!!!
Rightlander partners with BetBull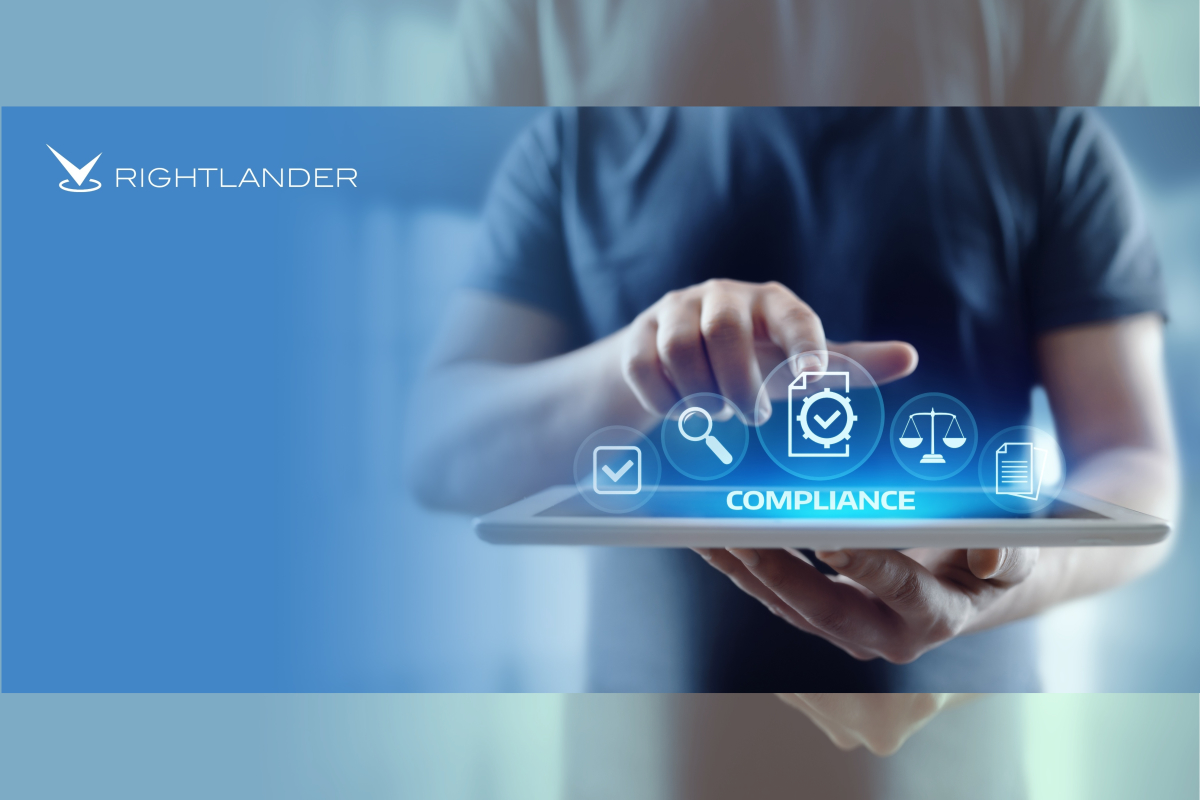 Supplier to help tier one operator improve affiliate compliance
Rightlander.com, the ground-breaking compliance platform has signed a deal with BetBull to help them improve affiliate compliance and boost responsible gambling measures.
Nicole Mitton, Head of Customer Success at Rightlander.com, said: "It's great to see operators like BetBull partnering with Rightlander to ensure adherence to advertising regulations. These efforts are not only noteworthy from a regulatory point of view, but are also a solid indicator that BetBull are invested in protecting the interests of their stakeholders, affiliates and players in regulated markets."
Rightlander will offer its technology which encompasses a comprehensive range of affiliate compliance tools which include the Automated Compliance Monitor, a PPC Monitor and a Proactive Affiliate Finder allowing BetBull to remain proactive and in control of their affiliate marketing.
Gabrielle Mallia, BetBull said: "We decided to opt for Rightlander because of its ability to give further visibility into our affiliate's practices. The PPC Monitor is particularly key in allowing us to ensure adherence to policies specifically related to keywords and geos of promotion. Rightlander increases the efficiency in our compliance monitoring with its wide scope and allows us to quickly identify any breaches should they occur."
The Automated Compliance Monitor helps detect non-compliant content across territories including the United Kingdom, Sweden, Denmark, Australia and the United States. The monitor flags potential violations such as missing terms and conditions, outdated offers, incorrect marketing assets allowing BetBull to remain compliant according to their jurisdiction's regulations.
The Proactive Affiliate Finder scans millions of web pages every month to identify new and prominent sites and the innovative PPC Monitor identifies harmful ads to stop them from appearing on an operator's branded keywords.
1xBet Partners: An affiliate program that stands out from the crowd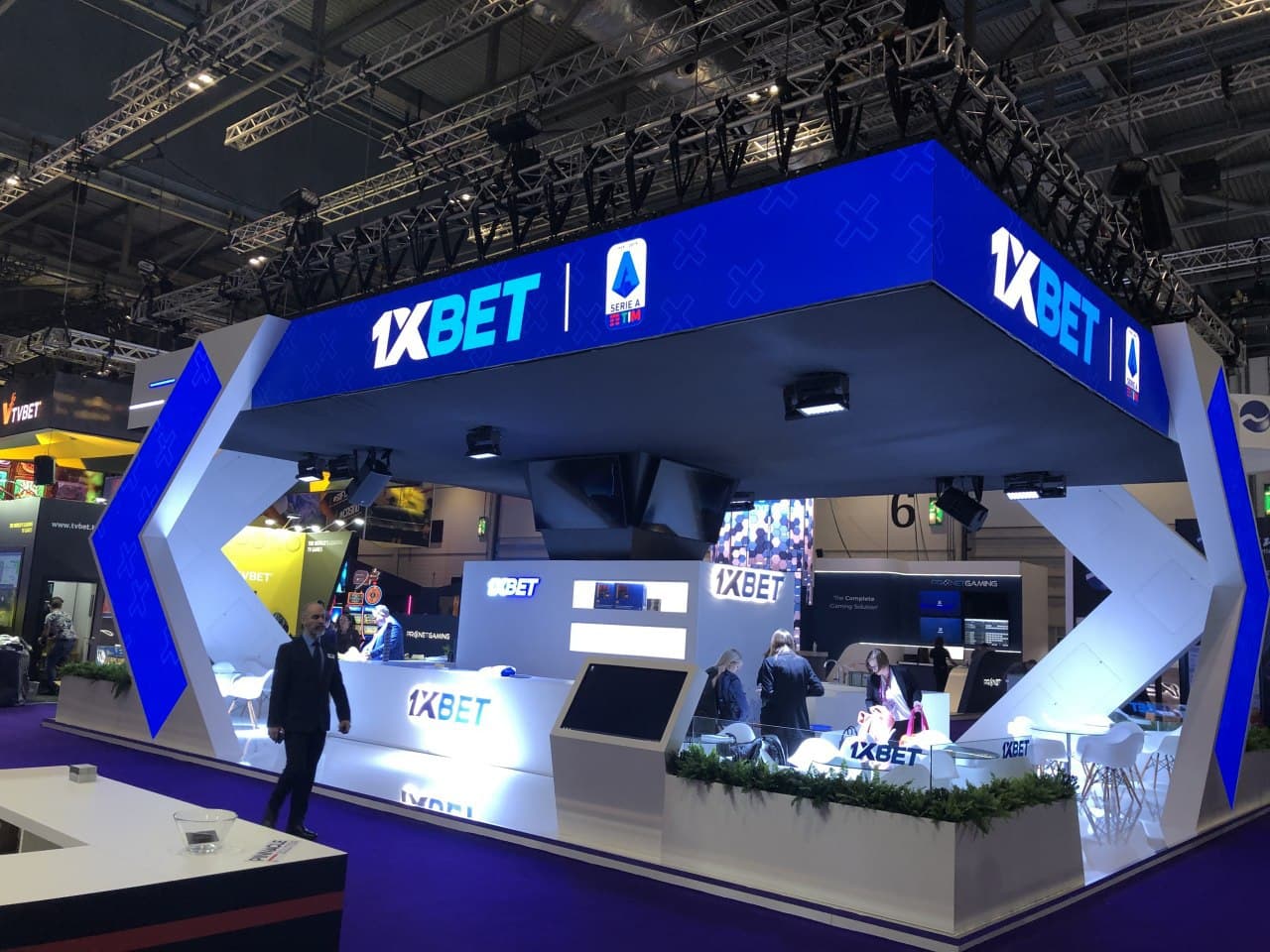 Nominated for the Affiliate Program of the year at the Global Gaming Awards, the 1xBet Team reveals how the bookmaker has built a 30,000-strong network of healthy partnerships across the globe, with each 1xBet Partner receiving feedback and exclusive promotional materials to ensure they accurately represent the 1xBet brand of quality and success.
iGT: How important are affiliates to the betting industry and, in particular, 1xBet?
1xBet Team: The mechanics of affiliate programs make affiliates a vital part of any industry. Betting is no exception because also, thanks to partners, brands manage to increase growth rates. This is quantifiable, with key indicators being new users, deposits, player activity.
We have great respect for the 1xBet affiliate program participants who introduce their audience to our brand. We have more than 30 thousand partners from all over the world on our side, and this list includes both the owners of huge sites and novice bloggers, for example.
The contribution of each affects the results that we achieve. Therefore, a partnership is a two-way road. After all, we, in turn, offer affiliates favourable terms of cooperation.
iGT: What is the key to a successful affiliate program?
1xBet Team: Today, the number of affiliate programs is growing, including among bookmakers, and you need to be able to stand out. How to do it? There may be different approaches here: someone offers high commission rates, someone has an original approach to communication, and someone invents new models of cooperation.
We constantly evaluate our work in the area of ​​partnership programs. Our positive results are reflected in victories and nominations at prestigious awards. For example, this year, we were nominated for the Affiliate Program of the year at the Global Gaming Awards. This is a good sign that we are continuing to move in the right direction.
iGT: How has 1xBet assisted its affiliates to overcome challenges and reach their target markets?
1xBet Team: An affiliate program is a good opportunity to make your project profitable. For many of our affiliates, working with us is their primary source of income.
We are fully aware that partners have their own goals and challenges, and therefore we make collaborating with us reliable and orderly. Each partner can count on feedback and receiving exclusive materials for publication. We stand for quality, and we need partners to convey information about our brand correctly.
1xBet Partners is a story about healthy partnerships, where both parties try to give their maximum to achieve the optimal results.
iGT: What feedback have you received from affiliates over the last year?
1xBet Team: We have received many positive messages from affiliates. 2021 is turning out to be a great year because it's been an exciting sports season: the Euro, the Olympics and dozens of other events. Therefore, we prepared various large promotions for all these activities.
This allowed partners to monetise their traffic, and for us – to introduce new users, who could bet on their favourite sports, to this feast of sporting action.
Let's not forget that 1xBet is also a prominent player in the esports arena. We have major agreements with ESL and WePlay, an excellent range of betting options, plus attractive promotions dedicated to top tournaments. This only expanded the potential for cooperation with us, especially for those sites that do not gravitate towards sports.
In short, the partners are excited about how things are going in 2021. We are too.
iGT: How do you plan to continue to support and help grow your affiliates in the future?
1xBet Team: We have a number of ideas on how to make our affiliate program even better. Of course, we are constantly working on improving what we have, but we also have new ideas in our plans.
We would not want to reveal all our cards yet, but the partners will definitely be happy with any new methods adopted by 1xBet Partners. Stay tuned!
Blexr has been crowned Best Casino Affiliate at this year's IGB Affiliate Awards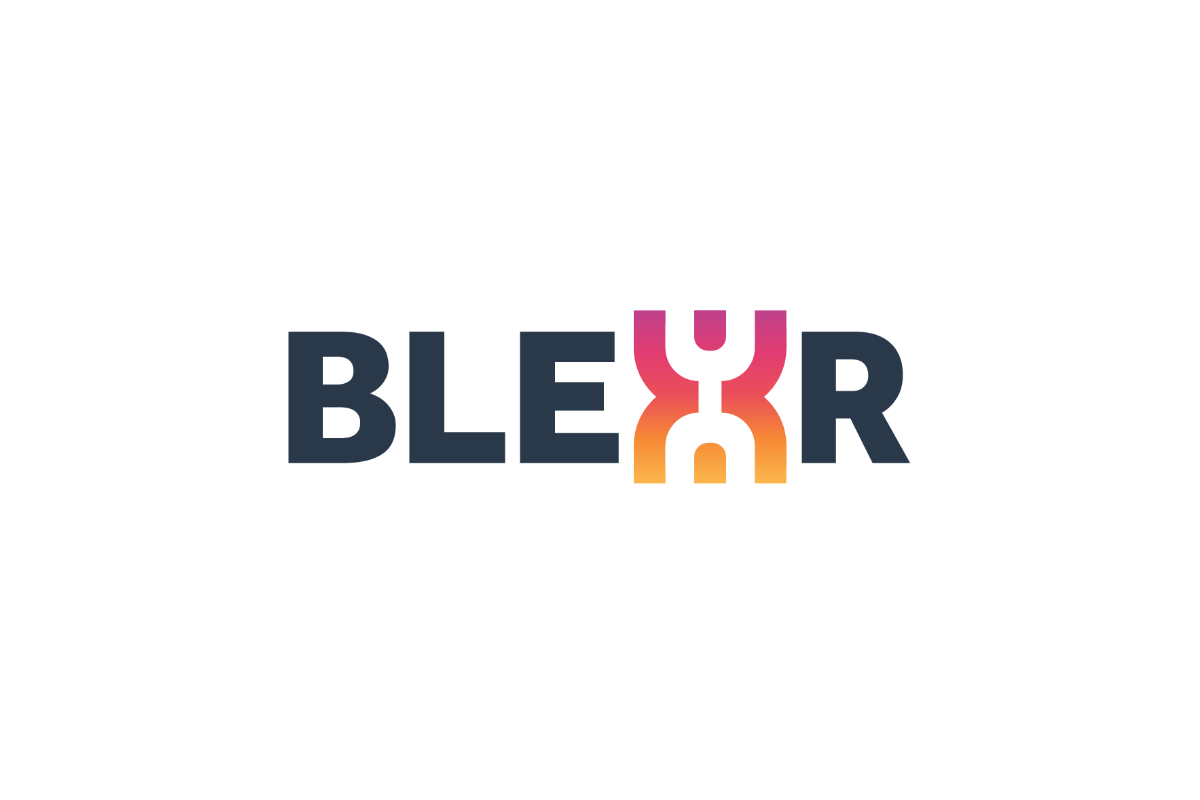 The IGB judges said the company's innovative work with SEO "helped Blexr stand out as a winner, and we liked the deposit guarantee that they offer to their customers".
The judges added: "Their selective way of working means Blexr only collaborates with top quality partners, which judges felt had helped contribute to their impressive growth over the last 12 months."
IGB also mentioned how "Blexr's charitable work within the community helped them stand out as an affiliate to be highly commended".
Blexr is a lead generation company which operates in the iGaming, sportsbook and forex affiliate markets. It also owns the Home Grounds website, which serves a community of home baristas.
Ian Hills, Blexr's general manager in Malta, said: "We're delighted and thrilled to be recognised by IGB this way.
"We pride ourselves on recruiting smart people with innovative ideas and winning a prestigious award like this one is a lovely way for the whole team to be rewarded for their hard work and dedication."