Affiliate Interviews: Toni Halonen, Co-founder & CEO of Good Game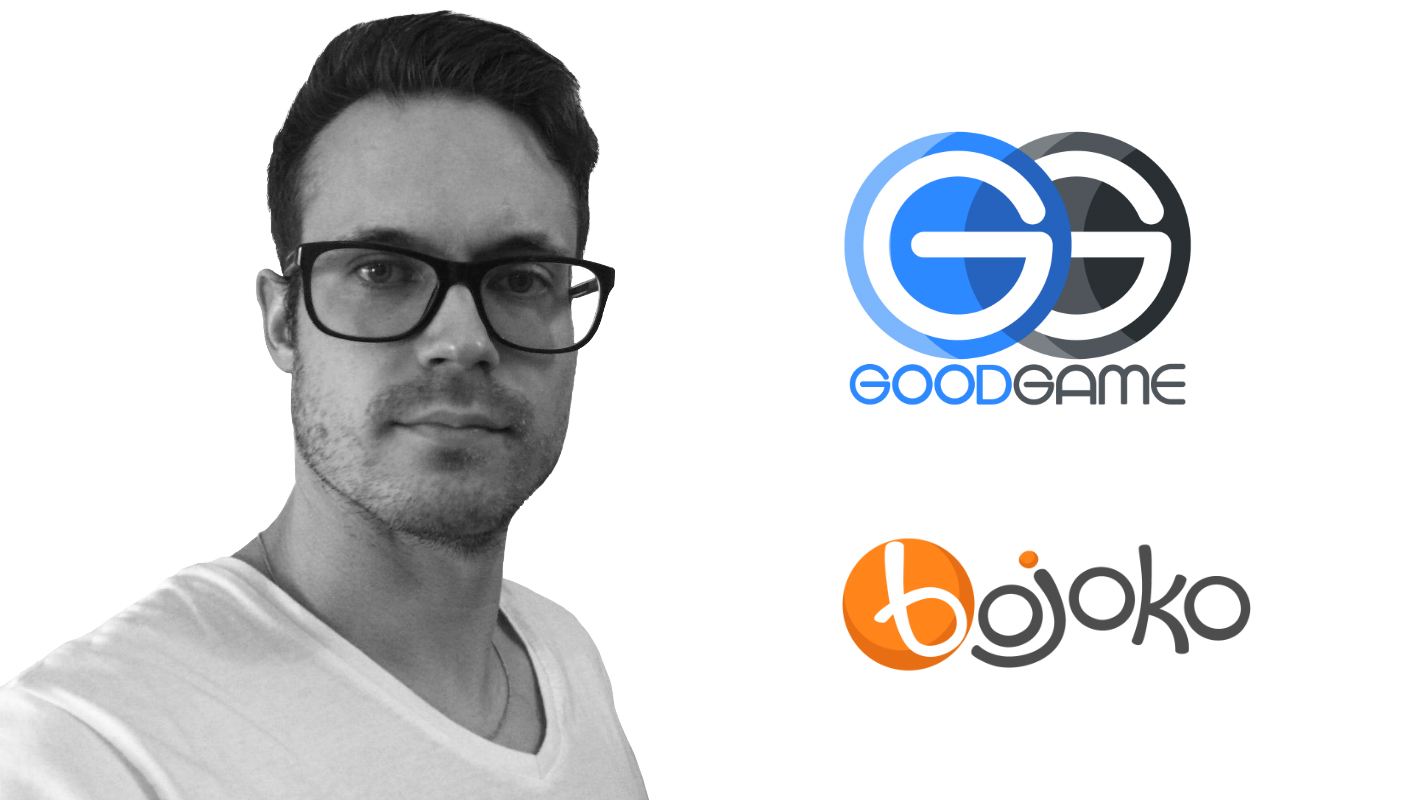 Good Game is an iGaming lead generation company based in Malta. Good Game differentiates itself from its competitors by concentrating only on a handful of sites, focusing on user intent and creating recognisable brands from these few sites. Long-term value for the user and partners has been the key to their success in the Finnish casino affiliate market.
Name: Toni Halonen
Age: 34
Hometown: Ilomantsi, Finland
Living in: Malta
Favourite Food: Traditional Finnish home cooking, Japanese, Indian, Thai
Must-Read Book: The Lord of The Rings, The War of Art
Job Title: Co-founder & CEO
Hi Toni, tell us and our readers a little bit about Good Game. How did your career start in the industry?
I've always been fascinated by all sorts of games, be it sports, computer games, board games or gambling. I opened my first online casino account when I turned 18 and started dabbling with online poker around 2004.
After finishing my studies in 2008, I started thinking what I should do for a living and it was then that I came across poker affiliation. The idea of having my own site came to me in 2008, but it took one year of the "real working life" before I jumped into playing poker professionally and chasing my affiliate dream. 🙂
Luckily I wasn't alone in this, because my childhood friend, Ville Sissonen, also played online poker and showed an interest in affiliation. Our half-serious, half-joke motto in the beginning was: "maximising the passive income". 🙂 Passwords to our affiliate accounts were always something like "BuyM3rc3d3s2010" back in the day, haha. I still don't have a Mercedes, but Ville bought his first this year. (The passwords have since been changed, so no point trying to log in. 😉 )
Good Game was established in Malta in 2011 by me and Ville. We came to Malta to play online poker professionally and build affiliate sites on the side. The affiliate business only really started to pay off after our Head of SEO, Jussi Kauppinen, joined the company in 2013. During that time, we also began concentrating only on casino affiliation.
We sold our then main domain in 2015 and went all-in with the money from the first sale straight into building our next project – this time in an actual office 🙂 – and with a team of ten people. That project came to an end at the beginning of this year when our main casino site was bought. Now we're concentrating solely on our UK project.
Explain your current UK project, Bojoko.com, in one sentence.
Airbnb for online casinos.
What makes it different from other casino affiliate sites based on player communities, casino reviews and social proof?
The biggest difference from our competitors is that Bojoko allows casinos and game suppliers to create their own reviews, and publish their own offers and game reviews. This way they can control their brand (tone of voice, design etc.) beyond their own website and ensure that affiliate marketing for their brand is done according to the UK Gambling Commission's standards.
Casinos and game suppliers have understood this concept well. New casinos have been especially keen on listing themselves on Bojoko.
What's the reason behind launching Bojoko? In other words, why does Bojoko exist?
There are a couple of reasons why we've built Bojoko. First of all, we wanted to minimise the role of an affiliate in everything the user sees and interacts with on the site. Secondly, we see a big gap in how iGaming is consumed compared to other industries operating online. Selecting, playing and transfering money to casinos could be a lot more fluid and safer than it is now.
Our purpose is to build tools for Bojoko users, which they can then use to create this more fluid, safer vision of iGaming. We want to positively transform the iGaming user experience. This way we can establish casino games as an acceptable mainstream pastime too.
How do you see the UK market?
It's certainly more competitive than the Finnish casino affiliation market and there are many more established brands which are almost non-existent in Finland. It's a good challenge to build a site for a large market.
Tell us one change that you want to see in the online gambling industry?
I'd like to see all forms of online gambling becoming as accepted in the mainstream as lotteries are. Offering more user-centric products and safer gambling will move the needle to the right direction. There are good initiatives underway in the UK in these two areas, although I'd like to see us, the gambling companies, driving this change and not relying or waiting for regulators to do it. There's a much bigger pie waiting to be shared in the long run if iGaming becomes a widely accepted and respected industry.
Do you have any advice for newbies who are looking to venture into casino affiliation?
You should constantly ask yourself questions which reveal what kind of person you are. This helps you find the values and ideals you want to push forward in the industry you're working in. It will also boost your motivation immensely and endow you with a more holistic approach to building your business.
What do you think will be the biggest trends in iGaming in 2018?
Regulation is one, for sure. It will bring new rules to online gambling once again, but it also brings predictability (such as in Sweden) and new markets (US sports betting) to the table. Predictability and new markets are great things for the entire online gambling industry.
What other new things can we expect from Good Game and Bojoko in the second half of 2018?
Bojoko has just rolled out a new tool which helps users tremendously in their casino selection. The tool is attached to our casino lists and lets users filter and sort online casinos easily with over 30 different data points so you can really get to the one casino that satisfies all your requirements. Just like hunting for the perfect vacation home on Airbnb.
In the coming months, we'll be focusing on bringing more user features like this to Bojoko. They will help users mainly in two ways:
Selecting online casinos more quickly and easily
Interacting with other Bojoko users in our community
If you find this interesting, the best way to stay tuned to Bojoko and join in the fun is to sign up on the site.
GiG Media reaches top 3 in EGR Power Affiliates Ranking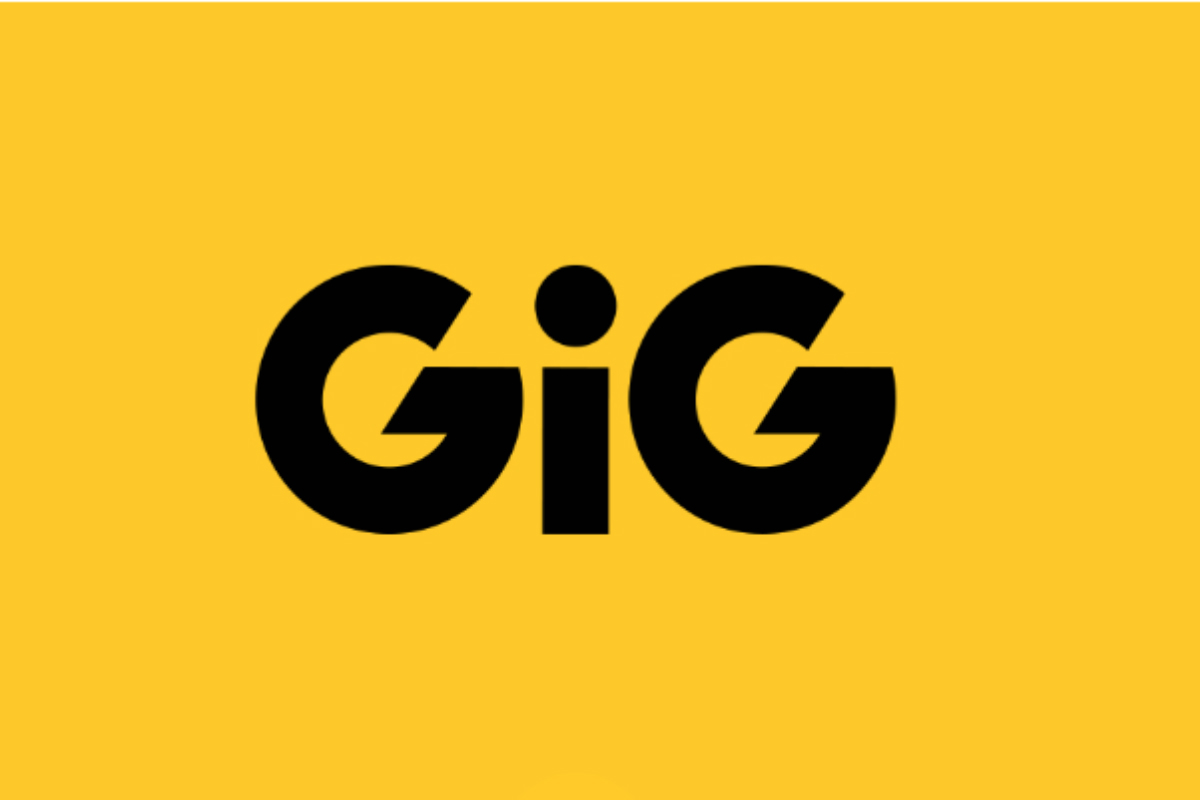 Gaming Innovation Group's media affiliate business, GiG Media has been given industry recognition as one of the top three power affiliates within the gaming industry in this year's Power Affiliate Ranking 2021.
The annual Power Affiliates list commends 25 of the most successful affiliate businesses in the global gambling industry and is referred to by EGR as "a comprehensive rundown of the biggest online gambling affiliates operating in the sector today."
GiG Media grew from strength to strength in 2020, In December 2020 GiG Media realised an all-time high in monthly revenue and generated the 2nd highest monthly player intake over the past two years. The positive developments continued in the new year. In  Q1 2021 GiG's media business reached an all-time quarterly high in player intake and in revenue.  In Q1 2021 player intake grew 56% YoY and 31% QoQ hitting an all-time high in players generated quarterly for GiG Media.
Jonas Warrer, CMO at GiG said: " I am extremely proud that we have officially been named one of the top three Power Affiliates in this year's EGR Power Affiliates Ranking, up nine places from last year! This is a strong testament to all the hard work and dedication the organisation has put into improving our websites, our campaigns, our IT, our content, our design, – just to name a few areas. I am happy to see that our focus on organic growth resulted in continuous improvements throughout 2020, with the aim of new all-time-highs to come throughout the rest of 2021."
Bojoko crowned Affiliate of the Year at EGR Nordic Awards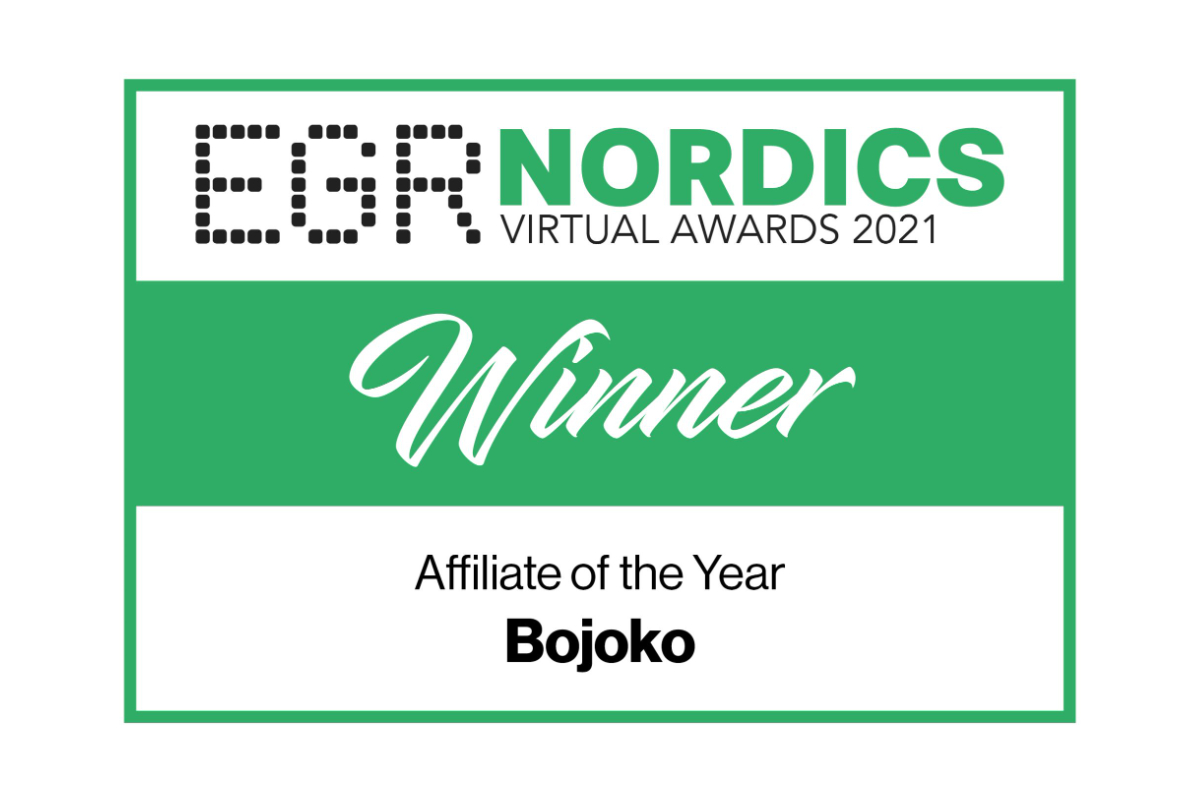 Popular online casino listing site fends off stiff competition to take home the trophy at prestigious awards ceremony
 The Bojoko team is celebrating once again after being named Affiliate of the Year at the prestigious EGR Nordic Awards 2021.
This is the second EGR award that Bojoko has taken home after being crowned Casino Affiliate of the Year at the hotly contested EGR Operator Awards 2020.
Bojoko fought off stiff competition from some of the biggest names in the affiliate industry including AskGamblers, Better Collective, Blexr, Catena Media and the Gambling.com Group.
EGR judges said it had been "another excellent year" for Bojoko and that its SEO performance and overall conversion "really shines".
The EGR judges added: "A more unique idea than most affiliates with great growth and sustainability. A very clever and new type of affiliate that is showing great success. Well done!"
Bojoko allows online casino operators and game developers in the Nordics to create their own dedicated listing page and tell their story through their own words, images and videos.
Bojoko members, of which there are now 30,000+, then rate and review each casino and game and share their honest opinion about the experience they receive.
During the judging period Bojoko built out its team dedicated to the Nordics which led to a 10x increase in unique site visitors and a 25x increase in registered Finnish players.
Joonas Karhu, Chief Business Officer at Bojoko.com, said: "We will need to find more space for our trophies after scooping our second EGR award in as many months but seriously, the entire team is thrilled how have been recognised for our work in the Nordics.
"The Nordics remain a key focus for us and we see plenty of opportunity to drive growth from the region by providing players with our award-winning online casino listing product and service.
"Our mission from day one has been to help players quickly and easily select online casinos through transparency and community feedback and it is a concept that has proved to be hugely popular.
"I would like to thank the EGR judges for recognising our efforts and successes in the Nordics by crowning Bojoko Affiliate of the Year 2021."
GGPoker strengthens its commitment to compliance by partnering with Rightlander.com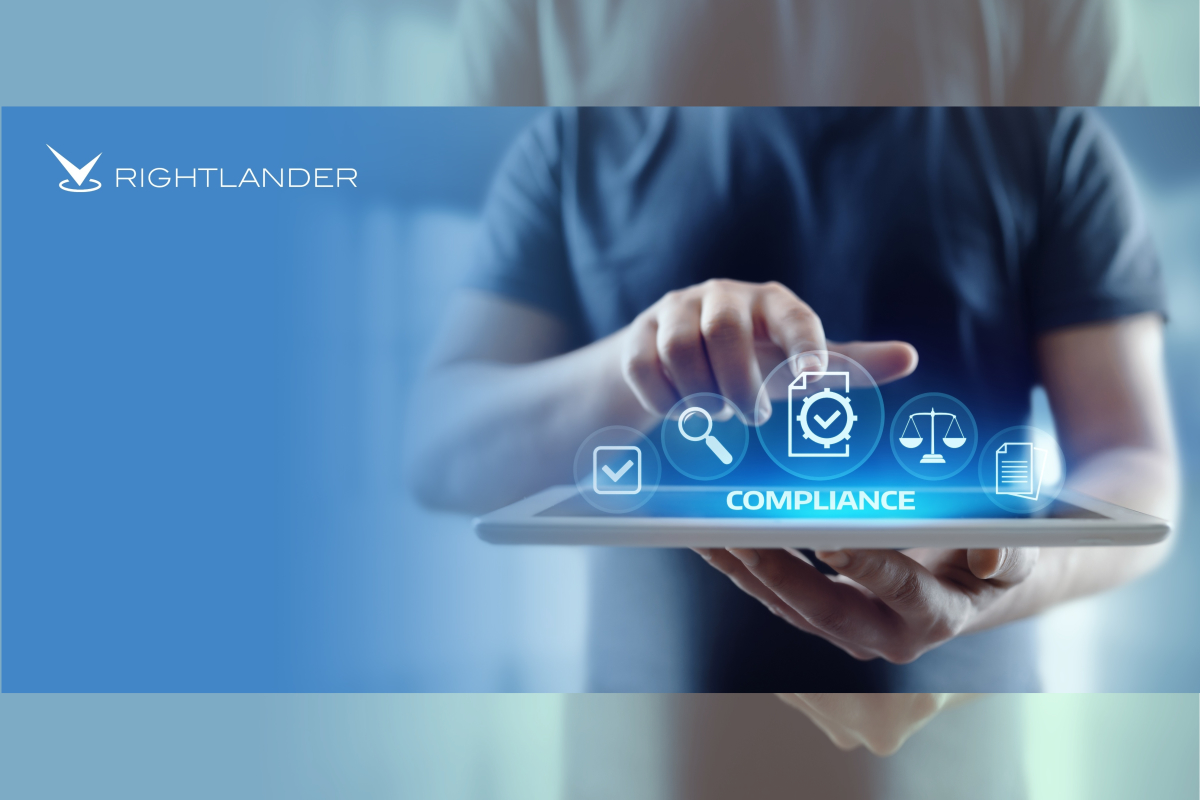 Supplier to help tier-one operator improve affiliate compliance via its innovative compliance solution
GGPoker, one of the world's leading online poker rooms has partnered with compliance specialist, Rightlander.com to help boost their responsible gambling measures.
Rightlander.com provides operators with a comprehensive solution to mitigate compliance risks. Using Rightlander.com allows GGPoker to ensure that affiliates sending traffic to their websites are acting responsibly. Furthermore, it allows them to protect their brand in a constantly changing environment.
Rightlander.com's proprietary technology scans over 15 million web pages and more than 150 million links every month, analysing content and providing customised reports to protect operators from harmful brand violations or regulatory risks. It analyses links, text and images reporting potentially non-compliant content that could pose a risk to GGPoker's brand.
The Compliance Monitor helps detect non-compliant content across territories and flags potential violations such as missing terms and conditions, outdated offers, incorrect marketing assets while the PPC Monitor identifies ads that could be harmful to the brand.
Commenting on the partnership, Nicole Mitton, Head of Customer Success at Rightlander.com, said: "Compliance is a vital yet time and resource-intensive aspect of the business.  As GGPoker continues to grow its network of affiliate and marketing partners, maintaining efficient and effective compliance monitoring practices will become ever more critical. We are delighted to be working with GGPoker to assist in improving affiliate compliance in this regard."
Raghav Ghei, Compliance Manager at GGPoker, said: "As a gambling operator, affiliate monitoring is very crucial. The Rightlander platform has made our lives much easier by providing efficient tools and systems enabling us to effectively conduct affiliate monitoring on an ongoing basis."