Income Access to Sponsor Fourth Annual AffiliateFEST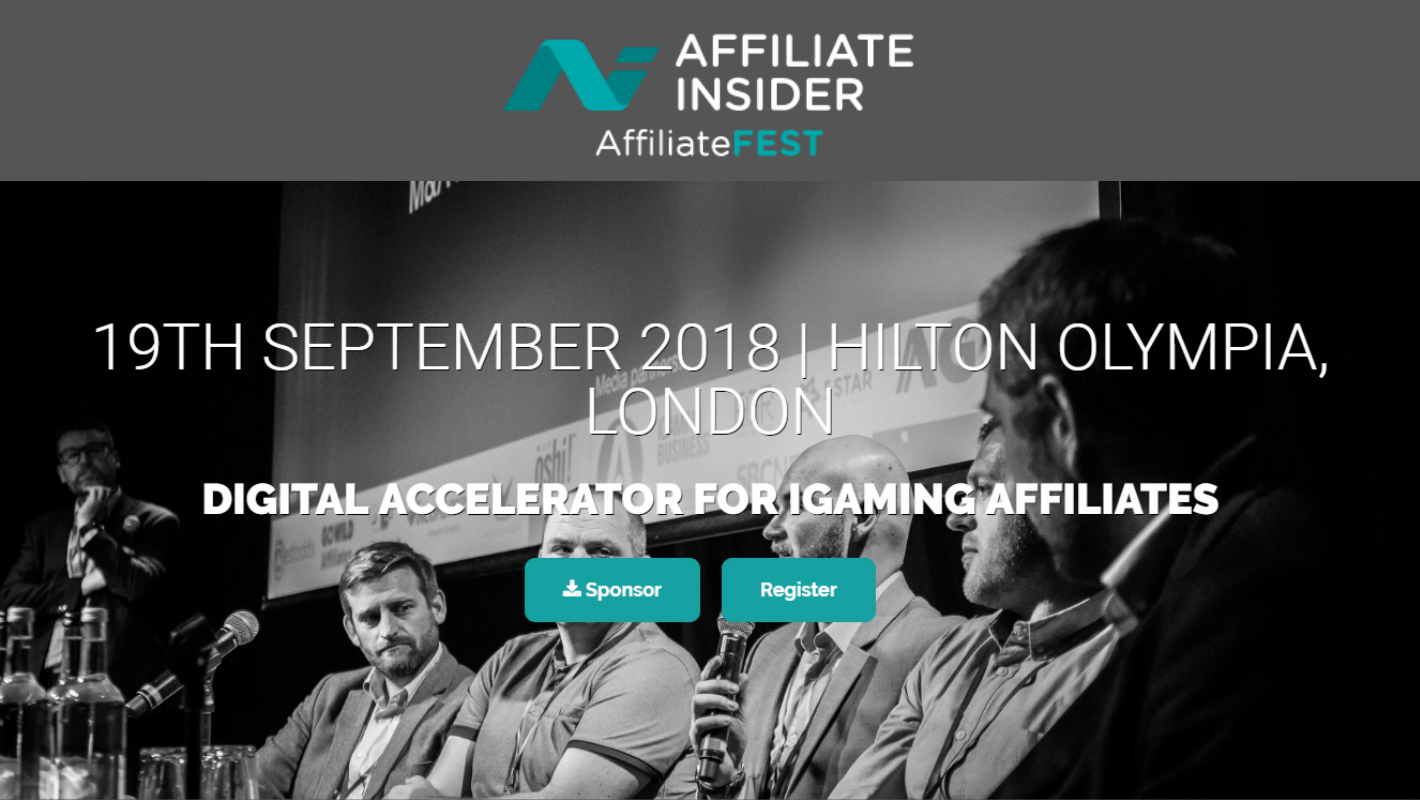 Event sponsor will also moderate panel on eSports, fantasy, social betting and traditional gaming
Income Access, Paysafe Group's marketing technology and services provider, will again be a sponsoring partner of AffiliateFEST, the annual digital accelerator dedicated to educating iGaming affiliates and sharing insights on digital growth hacking. Now in its fourth year, AffiliateFEST will take place on 19th September 2018 at the Hilton Olympia in London.
Through its sponsorship of AffiliateFEST, Income Access promotes skills development in the affiliate sector by supporting sessions focused on relevant themes, including advertising compliance codes, how mobile can add value to affiliate acquisition strategies and the role of artificial intelligence in the affiliate industry. Partnered with more than 250 iGaming brands across an array of markets, Income Access is a longstanding supporter of strategic evolution within the industry.
Sarafina Wolde Gabriel, Income Access' Vice President of Strategy, will moderate one of the panel discussions, which will explore emerging trends across several growing sectors within the iGaming industry. E-sports, fantasy, social betting and traditional gaming will all be covered as panelists dissect the psychology of player behaviours, pitfalls and barriers to entry, and more.
This year's edition of AffiliateFEST will feature 17 expert speakers, the full list of which can be found here.
AffiliateFEST is organised by Affiliate Insider, a company run by veteran affiliate marketer Lee-Ann Johnstone and dedicated to providing the latest affiliate marketing and industry news as well as organising bespoke workshops and skills development programmes to support the continued growth of the affiliate channel.
AffiliateFEST runs alongside the Betting on Sports conference week, which takes place from 18th to 21st September and will host 140 exhibitors, 2,500+ delegates and 200 leading industry speakers. Income Access is sponsoring one of the conference panel discussions – "Reaching the Player – where do affiliates fit in?" – which takes place on 19th September at 12:10 GMT at the Olympia London.
Lee-Ann Johnstone, Founder and CEO of AffiliateINSIDER, said: "AffiliateFEST offers in depth content that is designed to help affiliates grow their business. Our speakers are highly respected experts and everybody in attendance benefits from the depth of content that is shared in the workshop sessions. The personalised networking is invaluable as you really get to connect with brands that are keen to grow. You just don't get this kind of insight from larger iGaming events and our delegates always leave with a host of ideas, great connections and insight to keep their business growing from strength to strength."
Sarafina Wolde Gabriel, Vice President of Strategy at Income Access, said: "AffiliateFEST continues to display its commitment to building the affiliate channel through education. We're proud to be both a sponsor and participant in this important event, which only grows more relevant over time."
Affiliates who wish to attend but have yet to register, can do so FREE on the event's registration page.
ReferOn celebrates SiGMA presence with 5 Star Award!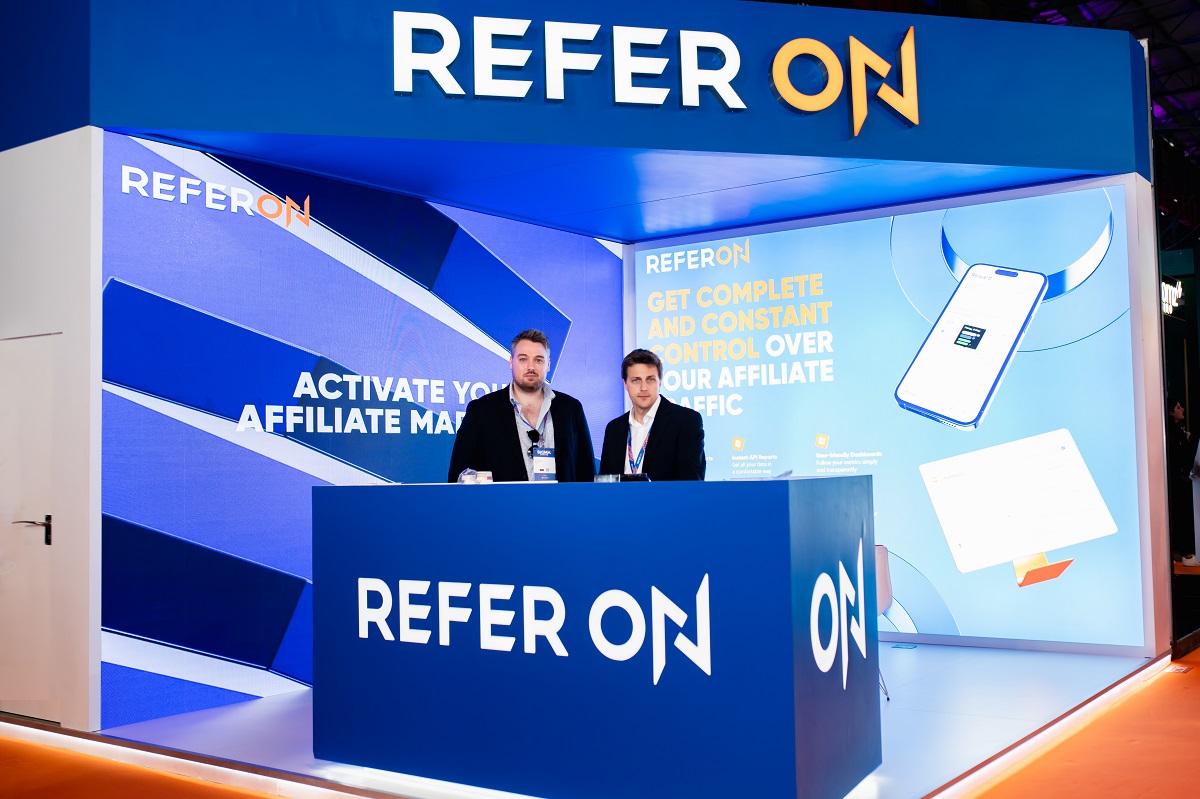 SiGMA is time for celebration as ReferOn wins Rising Star of the Year award from 5 Star Media!
ReferOn, the state-of-the-art affiliate management platform for the iGaming industry, celebrated its first presence at SiGMA Malta Europe with numerous partners and client meetings and is delighted to announce that it won the Rising Star of the Year award from 5 Star Media for 2023!
Exhibiting at an iGaming conference and expo for the first time since launching in February, ReferOn welcomed clients and prospects at its stand and showcased the Rising Star of the Year award it won from 5 Star Media's Starlet Awards.
David Harris, Tech Team Lead at ReferOn, commented: "SiGMA Malta Europe was a fantastic event for ReferOn. The event was not only valuable for the significant potential arising from the meetings held, but also because SiGMA fosters an environment where like-minded individuals can deeply understand the market and discuss all its aspects in an ideal setting. This can be in relation to the iGaming market's weaknesses or areas for growth and it generates a continuous flow of ideas for improvement on all sides. ReferOn was no exception to this and this gave us plenty of food for thought to grow into 2024."
ReferOn's platform is focused on ease-of-use, speed and leveraging its state-of-the-art technology for the benefit of affiliates. By joining the platform, affiliates benefit from ReferOn's brand new features such as Dynamic Reporting, user-friendly dashboards and Instant API Reports.
Boomerang Media is the Best PPC Affiliate at SiGMA Europe Awards 2023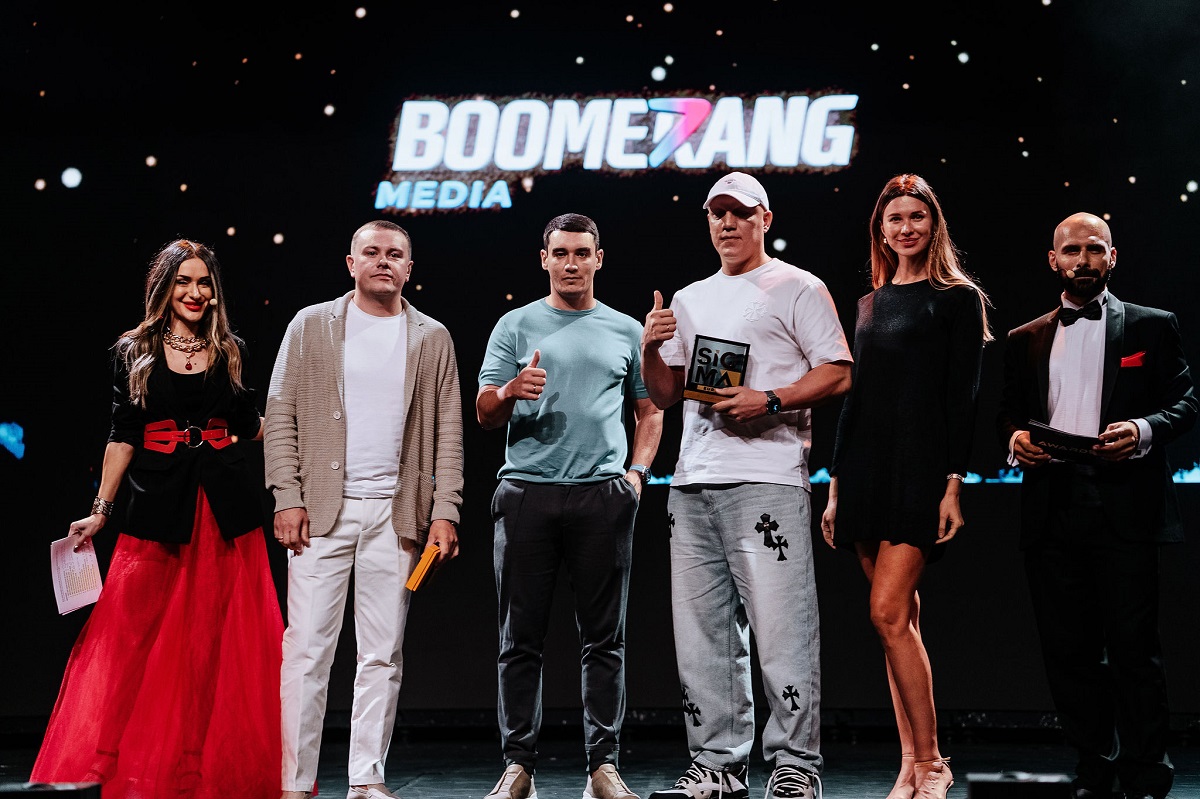 Boomerang Media claimed "The Best PPC Affiliate" nominee at the recent SiGMA Europe Awards 2023, reinforcing its position as an industry leader
Boomerang Media, part of Boomerang Partners, won "The Best PPC Affiliate" at the SiGMA Europe Awards 2023, demonstrating its competitive strength among top industry players. The award ceremony was held on the opening day of the SiGMA Europe Malta event on November 14. Boomerang Media was honored after an open vote and jury decision, beating out fellow nominees Identi and RevenueLab.
"We are thrilled to have secured this prestigious SiGMA Europe award this year," said Vitalii Prokofiev, CEO of Boomerang Partners. "It validates our team's dedication and commitment to offering best-in-class experiences tailored for each market we operate in."
Not just a contender for prestigious awards, Boomerang Partners has also appointed its leading brand – Boomerang Sportsbook, a sponsor of the 'Best East Europe Affiliate 2023' category. This underscores their commitment to emerging European markets. With a strong presence in these regions already, Boomerang offers affiliates extensive opportunities to expand globally, including into both Europe and Latin America.
"We applaud Boomerang Partners's dedication to expanding across Europe and beyond," Denis Dzyubenko, CIS Region Director at SIGMA Group. "Earned win for Boomerang Media in the "The Best PPC Affiliate" nominee and Boomerang Partners's sponsorship of the "Best East Europe Affiliate" category demonstrates a strategic understanding of key growth regions and a commitment to supporting the entire ecosystem. Operators like Boomerang, who foster industry development while delivering innovative platforms, are vital to our sector's success".
SiGMA Europe is a premier global gaming event and forum for industry experts and affiliates. It convenes over 800 sponsors, 200 exhibitors, 200 speakers, and 25,000 delegates to discuss gaming trends, share ideas, and network. SiGMA has raised over €300,000 for charity since 2020 through its global events. For 2023, the SiGMA Foundation aims to launch significant initiatives, including an educational facility in Ethiopia for 1,000 students, two Camino de Santiago hikes with €70,000 targets each, summiting Mount Toubkal, and continuing the Kilimanjaro Challenge, which has raised €1 million since 2004 – all guided by principles of transparency and impactful philanthropy.
"It's great to be recognized by the industry's best. We are glad that our initiative to develop professional sports around the world did not go unnoticed," stated Vitalii Prokofiev, CEO of Boomerang Partners. "We will continue to push the envelope and deliver the best products in our categories experience globally." At the SiGMA Europe in Malta, Boomerang Partners is represented by the booth of its flagship brand Boomerang Bet.
SPOTLIGHT SPORTS GROUP NAMED AFFILIATE OF THE YEAR AT THE EGR OPERATOR AWARDS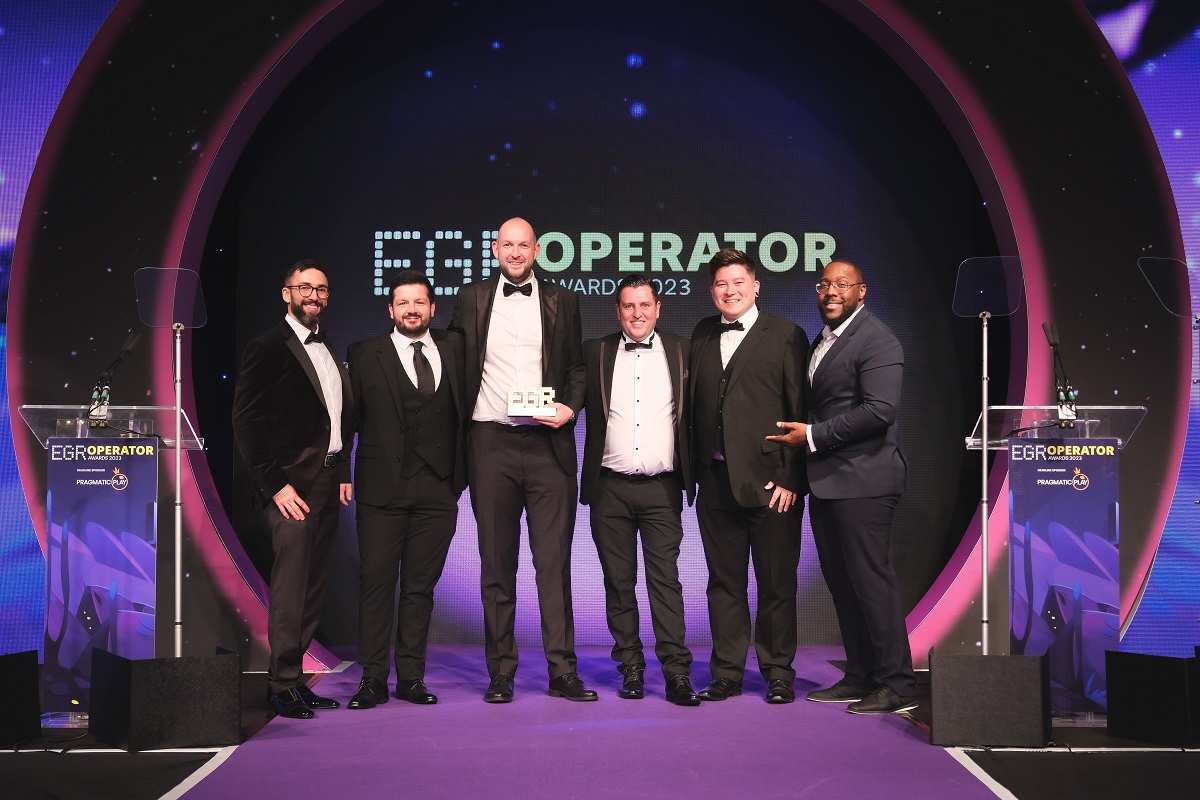 Spotlight Sports Group Triumphs with the Affiliate of the Year Award, Solidifying Position as Industry Leaders
Spotlight Sports Group (SSG), a world-leading technology, content and media company specialising in sports betting, was named the winner of the EGR Operator Award's headline category, Affiliate of the Year. This achievement underscores SSG's successful development and growth of its four leading sports betting affiliates.
The winning submission included data on differentiation and quality of offering, quality and scale of traffic, audience growth innovation and strong partner relationships, including a particular focus on the promotion of safer gambling measures.
The Affiliate of the Year award is the first award that SSG has received recognising the success of its affiliate brands on a global scale. In the UK, SSG is led by the Racing Post, which is the unrivalled leader in horseracing news and tips, in addition to being the largest horseracing affiliate in the world.
In North America, SSG's flagship brand is Pickswise, which has grown the largest audience of any affiliate launched in the market since the repeal of PASPA in 2018.
Spotlight Sports Group also owns and operates leading affiliates, myracing and Free Super Tips. Myracing is a trusted resource for every horseracing and greyhound race in the UK and Ireland. Free Super Tips specialises in providing football tips for matches and leagues around the world and has developed large audiences in the UK, Ireland and other regulated markets globally.
Combined, the four properties provide operators with a hard-to-match combination of platforms that boast extensive and loyal audiences in a variety of markets.
Discussing the award win, Spotlight Sports Group's Chief Executive Officer, Mark Renshaw, said: "We are thrilled to have won this award from EGR. In addition to it being an especially prestigious award, it is something that our entire company can take pride in and look to as proof that our hard work is being recognised by our industry peers. The award win helps solidify SSG as one of the few super affiliates in the industry as all of our affiliate brands have taken major strides forward in the past year by growing their audiences and increasing engagement.
He continued: "We are also honoured that this is our second industry award win of the year from EGR, following being named winner of the Sports Data Supplier award at their B2B ceremony in June. We look forward to continuing to go above and beyond the odds for our audiences and unlocking audience value for our partners through all of our products and services.''
The EGR Operator Awards winners were announced on Thursday, 26th October, at the Grosvenor House in London.