Affiliate Interviews: Toni Halonen, Co-founder & CEO of Good Game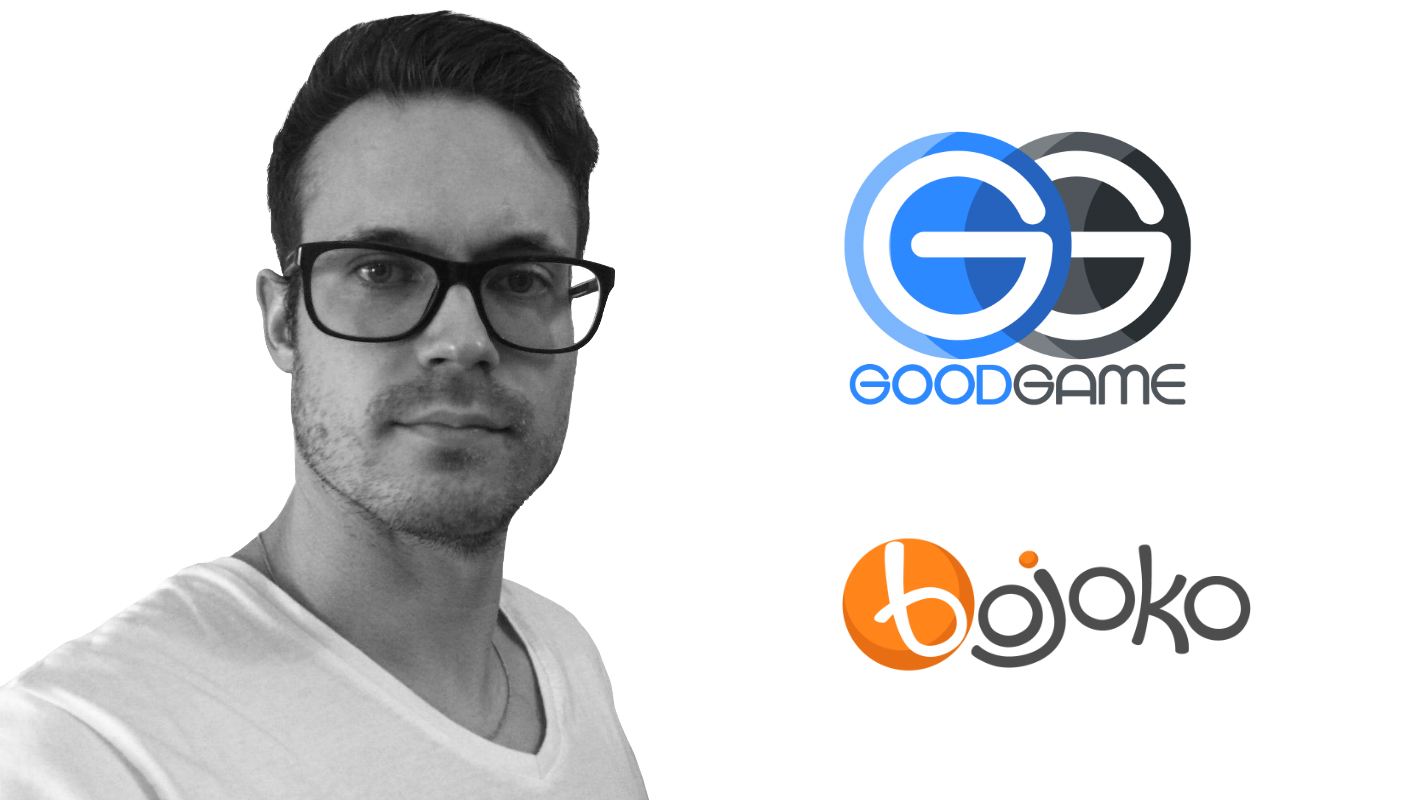 Good Game is an iGaming lead generation company based in Malta. Good Game differentiates itself from its competitors by concentrating only on a handful of sites, focusing on user intent and creating recognisable brands from these few sites. Long-term value for the user and partners has been the key to their success in the Finnish casino affiliate market.
Name: Toni Halonen
Age: 34
Hometown: Ilomantsi, Finland
Living in: Malta
Favourite Food: Traditional Finnish home cooking, Japanese, Indian, Thai
Must-Read Book: The Lord of The Rings, The War of Art
Job Title: Co-founder & CEO
Hi Toni, tell us and our readers a little bit about Good Game. How did your career start in the industry?
I've always been fascinated by all sorts of games, be it sports, computer games, board games or gambling. I opened my first online casino account when I turned 18 and started dabbling with online poker around 2004.
After finishing my studies in 2008, I started thinking what I should do for a living and it was then that I came across poker affiliation. The idea of having my own site came to me in 2008, but it took one year of the "real working life" before I jumped into playing poker professionally and chasing my affiliate dream. 🙂
Luckily I wasn't alone in this, because my childhood friend, Ville Sissonen, also played online poker and showed an interest in affiliation. Our half-serious, half-joke motto in the beginning was: "maximising the passive income". 🙂 Passwords to our affiliate accounts were always something like "BuyM3rc3d3s2010" back in the day, haha. I still don't have a Mercedes, but Ville bought his first this year. (The passwords have since been changed, so no point trying to log in. 😉 )
Good Game was established in Malta in 2011 by me and Ville. We came to Malta to play online poker professionally and build affiliate sites on the side. The affiliate business only really started to pay off after our Head of SEO, Jussi Kauppinen, joined the company in 2013. During that time, we also began concentrating only on casino affiliation.
We sold our then main domain in 2015 and went all-in with the money from the first sale straight into building our next project – this time in an actual office 🙂 – and with a team of ten people. That project came to an end at the beginning of this year when our main casino site was bought. Now we're concentrating solely on our UK project.
Explain your current UK project, Bojoko.com, in one sentence.
Airbnb for online casinos.
What makes it different from other casino affiliate sites based on player communities, casino reviews and social proof?
The biggest difference from our competitors is that Bojoko allows casinos and game suppliers to create their own reviews, and publish their own offers and game reviews. This way they can control their brand (tone of voice, design etc.) beyond their own website and ensure that affiliate marketing for their brand is done according to the UK Gambling Commission's standards.
Casinos and game suppliers have understood this concept well. New casinos have been especially keen on listing themselves on Bojoko.
What's the reason behind launching Bojoko? In other words, why does Bojoko exist?
There are a couple of reasons why we've built Bojoko. First of all, we wanted to minimise the role of an affiliate in everything the user sees and interacts with on the site. Secondly, we see a big gap in how iGaming is consumed compared to other industries operating online. Selecting, playing and transfering money to casinos could be a lot more fluid and safer than it is now.
Our purpose is to build tools for Bojoko users, which they can then use to create this more fluid, safer vision of iGaming. We want to positively transform the iGaming user experience. This way we can establish casino games as an acceptable mainstream pastime too.
How do you see the UK market?
It's certainly more competitive than the Finnish casino affiliation market and there are many more established brands which are almost non-existent in Finland. It's a good challenge to build a site for a large market.
Tell us one change that you want to see in the online gambling industry?
I'd like to see all forms of online gambling becoming as accepted in the mainstream as lotteries are. Offering more user-centric products and safer gambling will move the needle to the right direction. There are good initiatives underway in the UK in these two areas, although I'd like to see us, the gambling companies, driving this change and not relying or waiting for regulators to do it. There's a much bigger pie waiting to be shared in the long run if iGaming becomes a widely accepted and respected industry.
Do you have any advice for newbies who are looking to venture into casino affiliation?
You should constantly ask yourself questions which reveal what kind of person you are. This helps you find the values and ideals you want to push forward in the industry you're working in. It will also boost your motivation immensely and endow you with a more holistic approach to building your business.
What do you think will be the biggest trends in iGaming in 2018?
Regulation is one, for sure. It will bring new rules to online gambling once again, but it also brings predictability (such as in Sweden) and new markets (US sports betting) to the table. Predictability and new markets are great things for the entire online gambling industry.
What other new things can we expect from Good Game and Bojoko in the second half of 2018?
Bojoko has just rolled out a new tool which helps users tremendously in their casino selection. The tool is attached to our casino lists and lets users filter and sort online casinos easily with over 30 different data points so you can really get to the one casino that satisfies all your requirements. Just like hunting for the perfect vacation home on Airbnb.
In the coming months, we'll be focusing on bringing more user features like this to Bojoko. They will help users mainly in two ways:
Selecting online casinos more quickly and easily
Interacting with other Bojoko users in our community
If you find this interesting, the best way to stay tuned to Bojoko and join in the fun is to sign up on the site.
GreenSpin.bet partners with Affiverse for Affiliate Marketing Services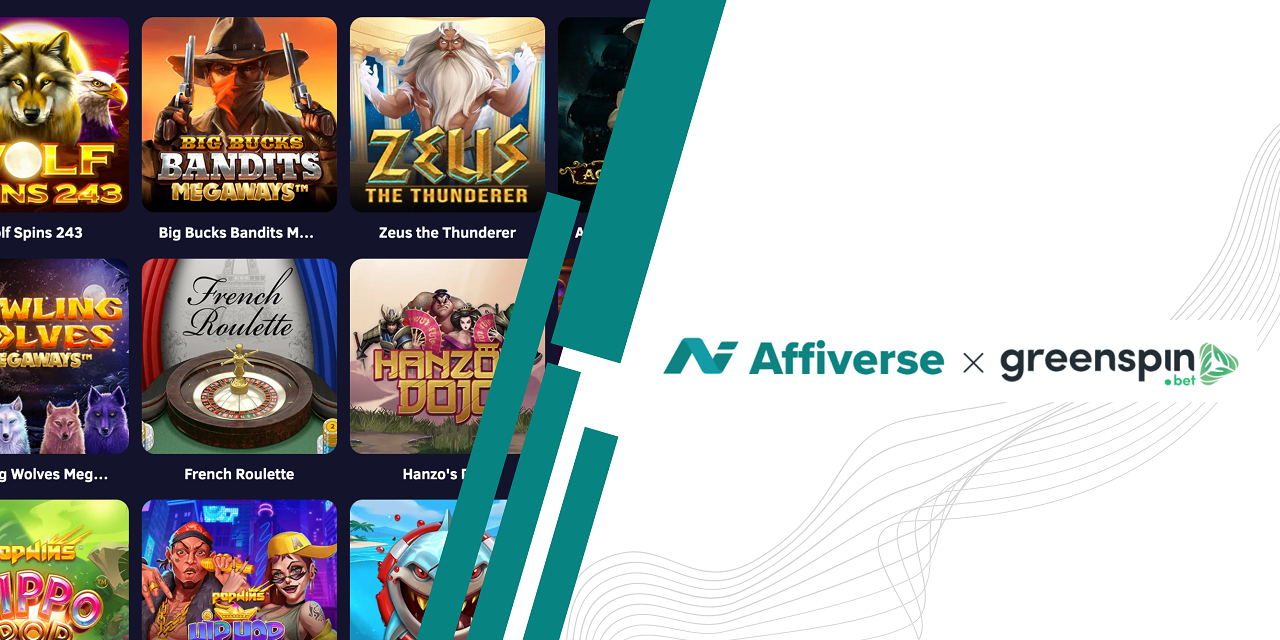 Globalconvert Limited, the new ownership company representing GreenSpin.bet, today announces its partnership with Affiverse, a multi award-winning affiliate management agency to support the relaunch of their GreenSpin Partners Affiliate program. This collaboration will support the brand to lead future affiliate partnerships and global brand growth. Affiverse experienced agency team will be responsible for the day to day administration and management of the GreenSpin Partners Affiliate program, offering affiliates personalized service and a unique opportunity to convert customers and earn increased revenue.
With the online gambling market thriving and expanding rapidly, this partnership recognizes the importance of robust and strategic affiliate marketing campaigns and partner management to drive customer acquisition across core markets including Australia, Canada, New Zealand, Germany and Austria. Ahead of attending the popular IGBLive Affiliate conference in Amsterdam next week, the program is also announcing an attractive Incentive to get started with a 50% Revenue Share promotion, for affiliates who are joining the program during the Summer Promotion term. 
Affiverse, known for its expertise in delivering cutting-edge , data driven affiliate marketing services emerged as the preferred choice for GreenSpin.bet due to their exceptional track record in the gaming industry.
Frixos Constantinides, CEO of Globalconvert Ltd , expressed his excitement about the agency collaboration, stating, "We are thrilled to join forces with Affiverse as our outsourced affiliate marketing agency. Their extensive experience and deep understanding of the online gambling landscape make them an ideal partner for GreenSpin.bet. We are confident that their innovative approach and proven management tactics will significantly contribute to the success of our revitalized affiliate program."
Affiverse founder Lee-Ann Johnstone, shared her enthusiasm, stating, " We understand the unique challenges and opportunities in the online gaming industry, and we are dedicated to providing tailor-made solutions for our clients that drive measurable results. We look forward to collaborating closely to help our client achieve their marketing objectives and establish them as a leader in the industry."
As part of this collaboration, Affiverse will employ its own comprehensive suite of affiliate marketing services to support and leverage existing and new affiliate partners to gain momentum in new markets and support the launch of the brand's new sportsbook program.
The partnership between these two companies demonstrates the brand's commitment to building long-term affiliate relationships. With Affiverse's expertise and GreenSpin.bets' intuitive and exciting gaming platform, this collaboration is set to elevate the online gambling experience for players worldwide.
Cellxpert Launches Advanced Tagging Feature Empowering Affiliate Managers to Streamline Affiliate partner management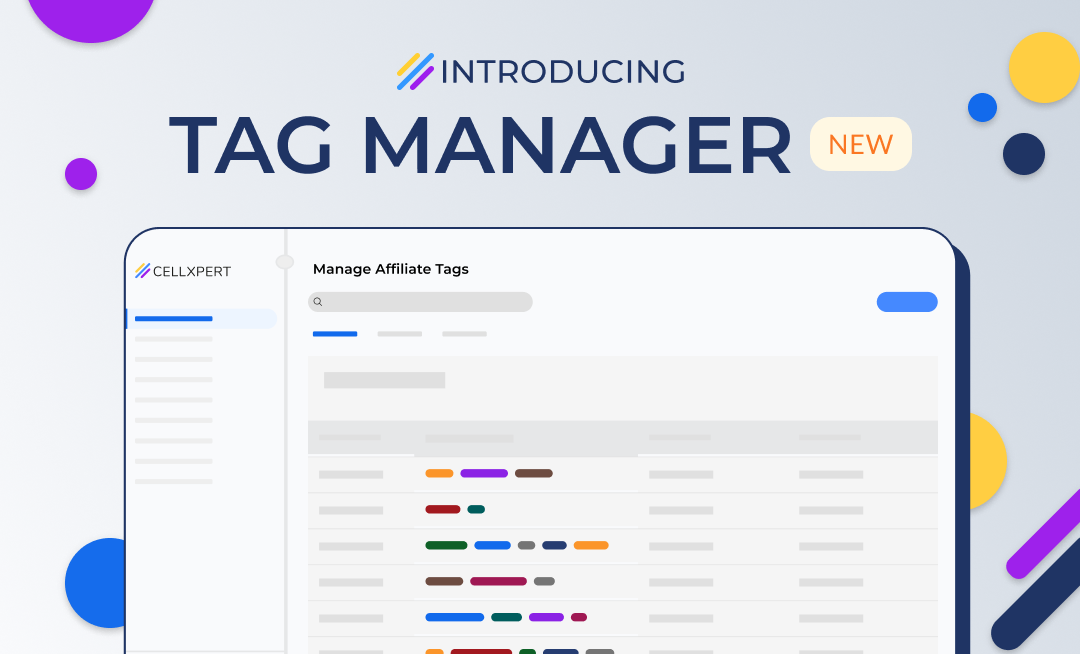 Cellxpert, a leading provider of affiliate tracking and program management solutions, is pleased to announce the release of its innovative tagging feature for system operators. This technical enhancement, known as the "Tag Manager", was released into the Admin dashboard for affiliate managers today. The new custom tag management function will assist system administrators to efficiently tag and segment their affiliate partners for streamlined organization and improved productivity.
In response to the growing complexity of managing large affiliate programs, Cellxpert has developed this cutting-edge feature to simplify the process of handling and organizing tags associated with affiliates. With the new "Manage Tags" section, affiliate managers can now access a comprehensive overview of tags within the affiliate management interface, offering a seamless experience when searching for affiliate partners or grouping them together in segments based on specific customized tags.
By leveraging this advanced functionality, affiliate managers gain greater control and efficiency in partner management and reporting processes.
Key features and benefits of the "Manage Tags" section now include:
Simplified Tag Management

: The intuitive interface allows affiliate managers to easily create, modify, and hide tags as needed. This streamlines the process of organizing partners based on specific criteria or attributes.

Customized Tag Creation

: Cellxpert enables the creation of custom tags tailored to the unique needs of each affiliate program. Administrators can assign tags to partners based on their performance, industry, geographic location, traffic or campaign type or any other relevant reporting parameters.

Efficient Partner Search:

With tags prominently displayed in the affiliate management section, affiliate managers can quickly locate and filter partners based on specific tags. This feature eliminates the hassle of manually searching through an extensive partner list and enables faster decision-making.

Enhanced Partner Segmentation

: The ability to assign multiple tags to partners allows for more granular segmentation. Affiliate managers can create segments based on specific combinations of tags, facilitating targeted campaigns, personalized communications, and optimized reporting.
"Cellxpert is dedicated to providing industry-leading solutions that empower affiliate managers to optimize their partner management processes," said Assaf Dor, CEO of Cellxpert. "With the introduction of the 'Manage Tags' section, we are excited to deliver a feature that simplifies affiliate program management and offers enhanced control and organization for our valued clients."
The upgraded tagging feature is now available to all Cellxpert users as part of the platform's latest update which rolled out today. Existing customers can access the "Manage Tags" section by logging into their Cellxpert account.
Fiat & Crypto: King Billy players get the best of both worlds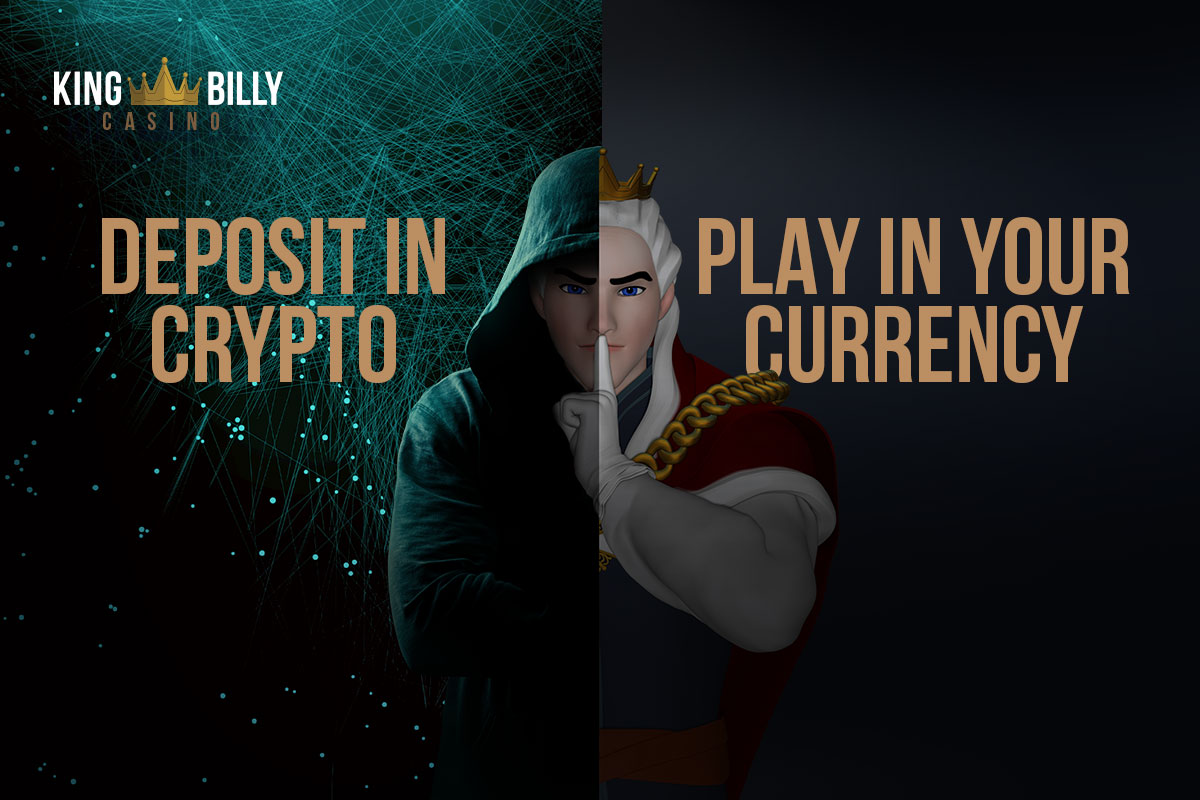 See how the casino players can deposit in crypto and play in fiat. 
Since the dawn of e-gaming robust payment systems have been crucial for the success of any online casino, as they are a key factor in creating a positive and satisfying gaming experience. Moreover, the availability of different payment options allows players to choose the method that works best for them, whether it be classical fiat money or cryptocurrency.
But is it possible for an operator to give its players the best of both worlds, fiat and crypto at once? Yes, it is, with the King Billy feature "deposit in crypto, play in fiat". The concept is simple. A casino player deposits in crypto (choosing among 4 cryptocurrencies King Billy supports). Then, the system automatically shows them their balance in the currency of their choice (among the 14 currencies King Billy supports, used by more than 3 billion people worldwide). When the players withdraw, their transaction takes place back in crypto. 
What are the advantages of this system? Ruslan Legenzov, King Billy Casino Head of Affiliates (or "Lord of Affiliates" as the internal etiquette demands) has the answers: "Good things come in threes, and there are certainly 3 very good things about our "deposit in crypto, play in fiat" feature.
First of all, depositing in crypto means less hassle and paperwork for the player and elimination of the dreaded "transaction not coming through" issue. This has been a problem and actually a torment for many of our players in remote areas of the world. As a global casino, we are happy to act in ways that give peace of mind to our players.
Secondly, this system offers a greater player experience to the King Billy Citizens and Nobles, as they can now take advantage of our numerous promotions and offers in fiat. For example, players who deposit in crypto can now participate in our extremely popular fiat-only "Slot of the Month" offer, that's been a staple of our casino since our launch. 
Finally, with "deposit in crypto, play in fiat" our players, especially the not so cryptocurrency-savvy have a much clearer understanding of their wins or losses. I am sure that a player, let's say from Vietnam, prefers to see, in real time, how much his slot win is worth in the Vietnamese Dong than running in parallel a crypto converter tool to do the math!"
Well said and well done your Majesty. 
For those interested in the "deposit in crypto, play in fiat" feature, King Billy Casino accepts the following currencies: Euro (€), US Dollar ($), Canadian Dollar (C$), Australian Dollar (A$), New Zealand Dollar (NZ$), Norwegian Krone (kr), Indian Rupee (₹), South African Rand (R), Vietnamese dong (₫), Indonesian rupiah (Rp), Malaysian ringgit (RM), Thai baht (฿) and the Philippine peso (₱). King Billy also accepts the following cryptocurrencies: Bitcoin (BTC), Ethereum (ETH), Litecoin (LTC) and Tether (USDT).
King Billy Casino is a new-generation online casino, launched on St. Patrick's Day in 2017. It is available in 4 languages (English, German, French and Finnish) and it has an impressive record in awards with 25 wins, shortlists and other distinctions, and an amazing variety of features and games. King Billy has prioritized the creation of a superb user experience, focusing on the myth of King Billy and his Kingdom and treats all players with the specialness they deserve.