Affiliate Interviews: Tom Lasten, Editor-in-Chief at CasinoBonusesIndex.com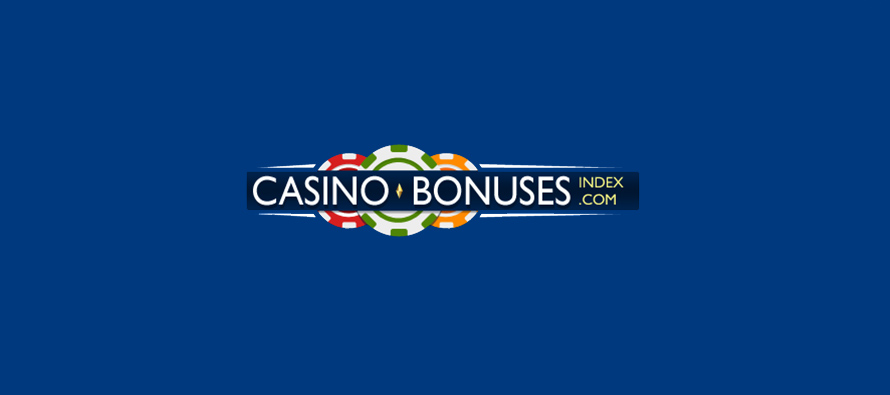 We have browsed around and have found a casino bonus comparison site that indexes the best bonuses from the most reputable online casino operators all over Europe and the Rest of the World. It seems that this website has been around for quite a while and it's run by a great team which has a front man who has been writing about gambling professionally over 10 years. So, without any delays, here is our interview with Tom Lasten, Editor-in-Chief at CasinoBonusesIndex.com
GAV: First, we would like to thank you for the opportunity to interview such a highly appreciated professional of the industry. Could you fill out the short form below so our readers can imagine your profile?
Name: Tom Lasten
Age: 35
Hometown: London, United Kingdom
Living in: London
Favorite Food: Japanese
Must Read Book: Beat the Dealer by Edward O Thorpe
GAV: Tell us a bit about yourself, we want to know who Tom Lasten really is, Editor-in-Chief at CasinoBonusesIndex.com. Where were you born? What was the key idea of developing this great website?
Tom: I was born in London but have travelled most of Europe, Asia and America and I've lived in Las Vegas and Malta for what I would call an influential period of time.  The idea behind the website came from a mix of my days of playing blackjack and my degree in Journalism.  I played at a pretty decent level and casinos are what I know, I've written about gambling professionally now for well over 10 years.  I wanted to give players a great resource with which to learn the games, but from someone who actually plays them, not simply a nameless face spinning an article.  So I'm the Editor-in-Chief at www.casinobonusesindex.com but the face behind all of our brands is Blue Window Ltd, we're an agency of around 15 people based in Malta and we operate our sites in many different languages, across 20+ countries such as France, Sweden, Germany, Finland etc. 
GAV: Since there are thousands of casino review websites out there, where do you think CasinoBonusesIndex.com stands now?
Tom: I think the beauty of this website is that it has a younger, more relevant take on online casinos.  Gambling is seen as such an old mans game, but in reality its the younger generations who spend 24/7 online, they're on their smartphones constantly and are always looking for the next big thing. We have the exact same hunger for the newest tech and the latest games, exactly like our players.
GAV: What are the strong points of the website and what makes it stand out from the niche websites?
Tom: It's easy to navigate and there are a lot of exclusive bonuses on there, this is thanks to the great partnerships we've built over the years with all the different online casinos.  We're fiercely honest with all our reviews as well, I think it's still nice to have a bit of integrity in this business, if something doesn't fit with a game or casino we'll let our players know about it straight.  It's the same concept in play across all of the language versions of this particular brand.
GAV: What were the bumps on your road when you got started and how did you overcome them?
Tom: Not very many to be honest, I guess like most you have little experience of the actual money side of the business when you first start out, so negotiating can be tricky not knowing how much everything is potentially worth, other than that we took a very measured approach to the business and building the website so as such it built up over time, anything that required extra attention or any problems we just made sure was resolved so we felt no negative impact.
GAV: We have browsed your website and found some high quality content. Are you writing it by yourself or you have a team of people writing the reviews?
Tom: A lot of the content such as the news, casino reviews and casino game guides on the site were written by me, mainly because I have a lot of actual gambling and online casino experience, especially blackjack.   I also have a great writer who specializes in online slots.  She actually writes great slot reviews because she plays the games so much herself.  For the other languages there are separate teams all within Blue Window Ltd working on each of the websites and they all have a similar setup with multiple writers and main editors.  It's a truly international agency in that sense.
How do you keep the content fresh and devoid of clutter when a lot of fluff and nonsense appear on the Internet on a daily basis?
Tom: As an editor, it's a question of choosing content that you think your audience will love and also content that you can write with authority about.  I'm very honest when I write, I see a lot of articles written for the sake of traffic and it's obvious the person writing the article doesn't know the subject at all.  Our content is good for both attracting new traffic and satisfying our existing audience plus we're complete geeks when it comes to the subjects we cover! so we write with passion as well as relevance and authority.
GAV: We are sure that you receive daily messages from Affiliate Managers showcasing their products. You of course select them by the brands they work with; but what are your thoughts on how Affiliate Manager-Affiliate relationships should be built?
Tom: There needs to be a bit of give and take of course, but I've met both sides of the coin.  I work with some great affiliate managers who are very down to earth and we do business easily because there's no bullshit.  On the reverse I've worked with many in the past that come across all 'Wolf of Wall Street' and I'm just not interested.  My advice is just be a normal human being with your clients, business doesn't need to be painful for either parties, it should ideally be mutually beneficial and a good working relationship leads to a better and healthier business for both in the long term.
GAV: How do you see the future of the gambling industry? For instance, will it become a truly global phenomenon in the near future?
Tom: I think it's always been a global thing on the whole but now you will definitely see a second explosion in online gambling, there are so many markets opening up around the world, in countries where everything is very new so there's lots of potential for fast growth and a chance for more product diversity in those newer markets.
GAV: Can you name one change that you want to see in the casino affiliate ecosystem?
Tom: More parties? Haha, I think this is a tough one to answer because it constantly evolves but I was thinking the other day how cool it would be to see more direct interaction with the software developers than just at trade shows.  It's always fun to try new tech or new games before they're released and get some proper advanced previews out for the players, at the moment it's a side of the industry that has great crossover potential but developers tend to be a shy and secretive bunch.
GAV: What advise you would like to offer to the new affiliates who are looking to venture into this great industry?
Tom: For your sites you need to find your own voice and be true to it, sounds simple but it's hard sometimes not to just rubber stamp everything that comes through.  For the business side if it's something you've never done before then there are plenty of very good resources and on the whole the affiliate community is quite approachable for general advice, just don't ask about any trade secrets and you'll be fine!
GAV: Who is your favorite celebrity?
Tom: (Chelsea Footballer) John Terry
GAV: If you would just open your YouTube search bar, what would you search for?
Tom: Usually some really good jazz funk or house music for while I'm working, for actual videos I tend to watch a lot of old football matches from the 80's on YouTube and older WSOP tournaments are also a personal favorite at the moment.
GAV: Back to work. Do you attend any iGaming conferences? If so, which one is your favorite and what is your most fun experience?
Tom: We do go to a few of them, I really enjoy ICE for all the cool new games and tech previews, the London Affiliate Convention is always fun to catchup with old acquaintances and the newer SiGMA summit of igaming in Malta was a really good event last year.
GAV: How do you rate the chances of Eastern Europe becoming potential gaming hotspot of the future? Where do you think the region must improve upon?
Tom: I think there's a lot of great potential in these markets, but care must be taken by the relevant authorities to ensure the players are looked after before the casinos, not the other way around.  I think improvements like this go a long way to building trust in new brands and especially trust in new markets which is very important.  Good reputation is everything after all.
GAV: Alright, here comes the fun part…., where would you like to travel in Eastern Europe, some part of the region maybe that you haven't visited yet and favorite destination around the world.
Tom: One of the places I would love to go to still is Poland, but I'd love to take a few weeks to really explore the country a bit and get to know the history from the people's perspective.  My favorite destination? At the moment I love Mexico and it may sound cheesy but also Las Vegas, there's just something special about Vegas.
GAV: Where you wouldn't want to travel in Eastern Europe?
Tom: I don't know if there's anywhere I wouldn't go, I'm always up for adventure and experiencing new cultures and places.
GAV: What is your opinion about EEG/GAV (Eastern European Gaming – eegaming.org)/Gambling Affiliate Voice – gamblingaffiliatevoice.com?
Tom: I have followed you guys for a while, I read your website regularly for insights into the Eastern European markets to get a better idea of what's going on currently in that sector so I really like what EEgaming.org does for the industry, you really bring something relevant to the niche.  Gambling affiliate voice in particular is a great resource, especially for newer affiliates.  There are many pitfalls out there if you're not careful and this site can go a long way to helping them get started, talking to reputable affiliate managers and other key people in the industry can help to answer many important questions newer affiliates may have.
What does "beyond the commission" mean for King Billy? A short list (at least) at the EGR Awards!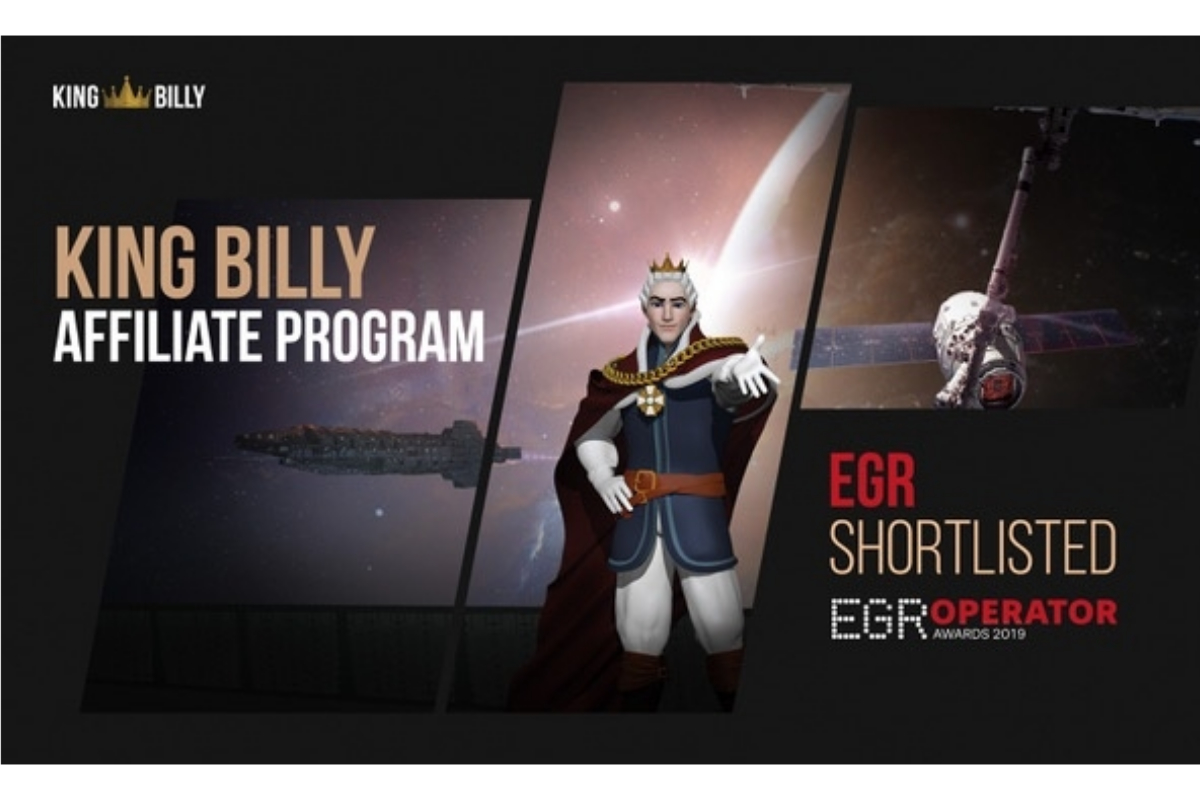 King Billy Casino has been making quite some noise with its Affiliate Program this year. The program has gained momentum and achieved wide recognition from Affiliates, both established and upcoming, which is something not to be taken lightly, given the, ahem, unpredictable mentality and demands of the Affiliate world.
According to King Billy, this is a program that promises to take the casino – affiliates relationship to a new, mythical level "beyond the commission". You may wonder (as we did) what lands lie beyond the commission. Is the first stop Valhalla? El Dorado? Shangri La? Camelot? Mount Olympus?
Much closer actually: It is the luxurious Grosvenor House on London's Park Lane, home of the 2019 EGR Awards. The King Billy Affiliates Program has been short-listed in the Affiliate Program Category and we asked Ruslan Legenzov, Head of Affiliates at King Billy Casino, to share his feelings with us.
"The excitement never gets old! Congratulations to the whole department at King Billy, our "King's Servants" who make this possible. Also, a big thanks to our Marketing and Creative Department for helping us move beyond the commission exactly the way our affiliates want.
Following our biggest distinction to date, the award at the 2019 iGB Awards, this is one more proof that we are doing something extremely well at King Billy Casino. Obviously, after being short-listed, we'd like to go all the way, but we are well aware of the top level and the quality of all the nominees. So, see you at Grosvenor House and may the best operator win!"
The reputable EGR Operator Awards reward B2C operators for setting the standard in egaming excellence, with categories ranging from customer service to social responsibility, and recognizing achievements across all verticals. The 2019 Awards will take place on the evening of Thursday 24 October at Grosvenor House, London.
King Billy Casino is a new generation online casino, available in several languages (English, German, Russian, Finnish, Norwegian and soon Japanese) with an impressive record in awards and distinctions. The King Billy Affiliates Program has already won the 2019 iGB Awards Affiliate Program of the Year award.
Welcome to Kyiv-Tbilisi Affiliate Journey: a Double Ticket Will Unveil Two Markets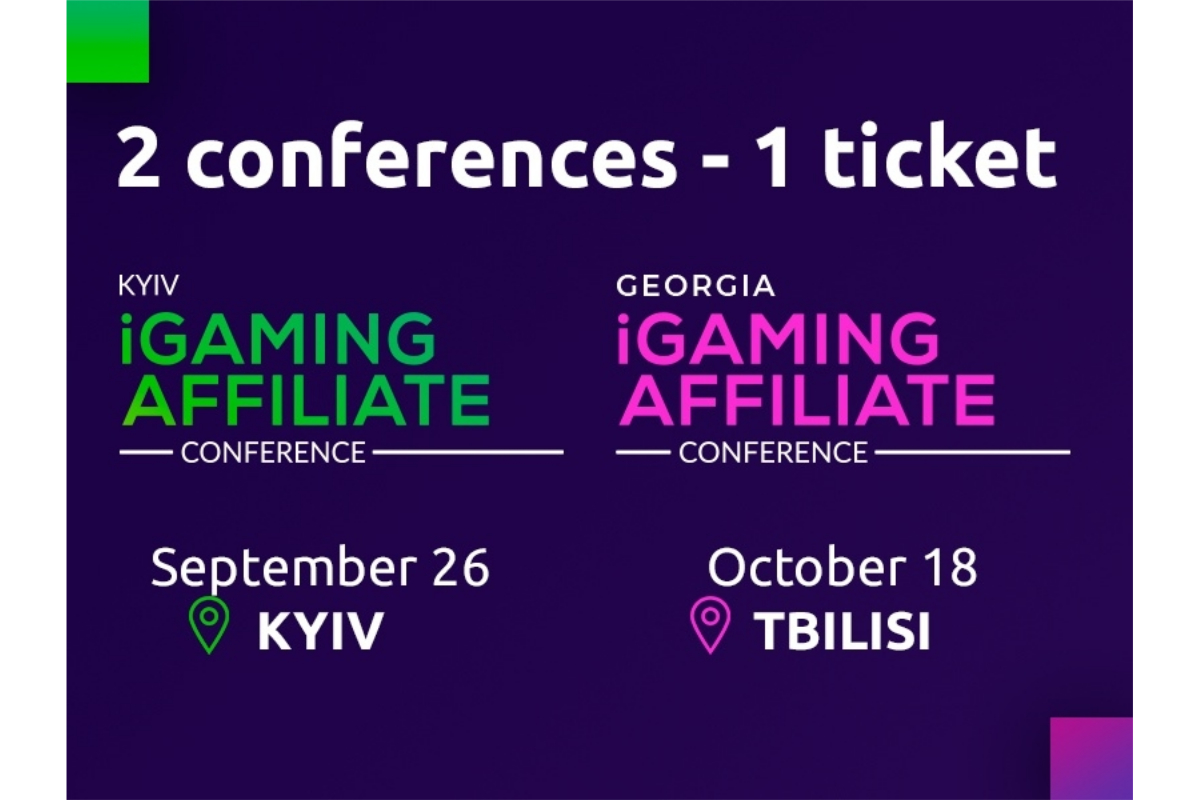 On October 18, Smile-Expo will organize Georgia iGaming Affiliate Conference – a practical event dedicated to affiliate marketing in the offline and online gambling business. Speakers will discuss the efficient strategies for attracting clients and traffic, as well as the legal aspects of land based and virtual casinos operations.
Conference website already features seven expert presentations and two participants of the panel discussion: "Offline and online casinos. Review of tools aimed at user attention". Presenting the event program, organizers also announced a new special offer: Kyiv-Tbilisi Affiliate Journey, allowing to buy two tickets to events in Tbilisi and Kyiv.
What to expect from Kyiv iGaming Affiliate Conference?
Kyiv will host the second annual conference dedicated to iGaming affiliate marketing on September 26. Attendees of Kyiv iGaming Affiliate Conference 2019 will enjoy latest insights, interactive program, lots of networking, communication with experts from five countries, and a demo zone with reputed companies.
Speakers of the conference include webmasters, affiliates, arbitrage specialists, marketers and top lawyers. They will address key issues:
How to get maximum quality traffic from the CPA networks?
How blockchain influenced the gambling market?
Why advertisers and affiliates need to work together to reach the best result?
How to find traffic for betting mobile app?
How to build funnels while working in the gambling niche?
What is important for banks and regulators in the activities of operators and affiliates?
Gambling market in Africa: what this is and is there money?
Besides, a panel discussion will take place as part of the event, highlighting gambling, betting, esports, as well as finding the balance between these sectors.
A double ticket to Kyiv – Tbilisi Affiliate Journey
Specialists working in the iGaming segment will learn useful knowledge at Georgia iGaming Affiliate Conference and Kyiv iGaming Affiliate Conference, having a chance to talk to local experts, find out more about the operations in the region, and learn about the prospects for launching and expanding the business.
That's why, Smile-Expo is offering you a Kyiv-Tbilisi Affiliate Journey, allowing to get one ticket for two conferences at the best price. The price for one ticket till September 3 comprises €150 only.
Each week, the price will grow €50, and with each price increase, we'll add new exciting options from the organizers into tickets. Kyiv-Tbilisi Affiliate Journey will last one month, ending on September 22.
You can buy a double ticket on websites of both conferences, the special category is open on the pages of registration.
MyAffiliates announces its rebranding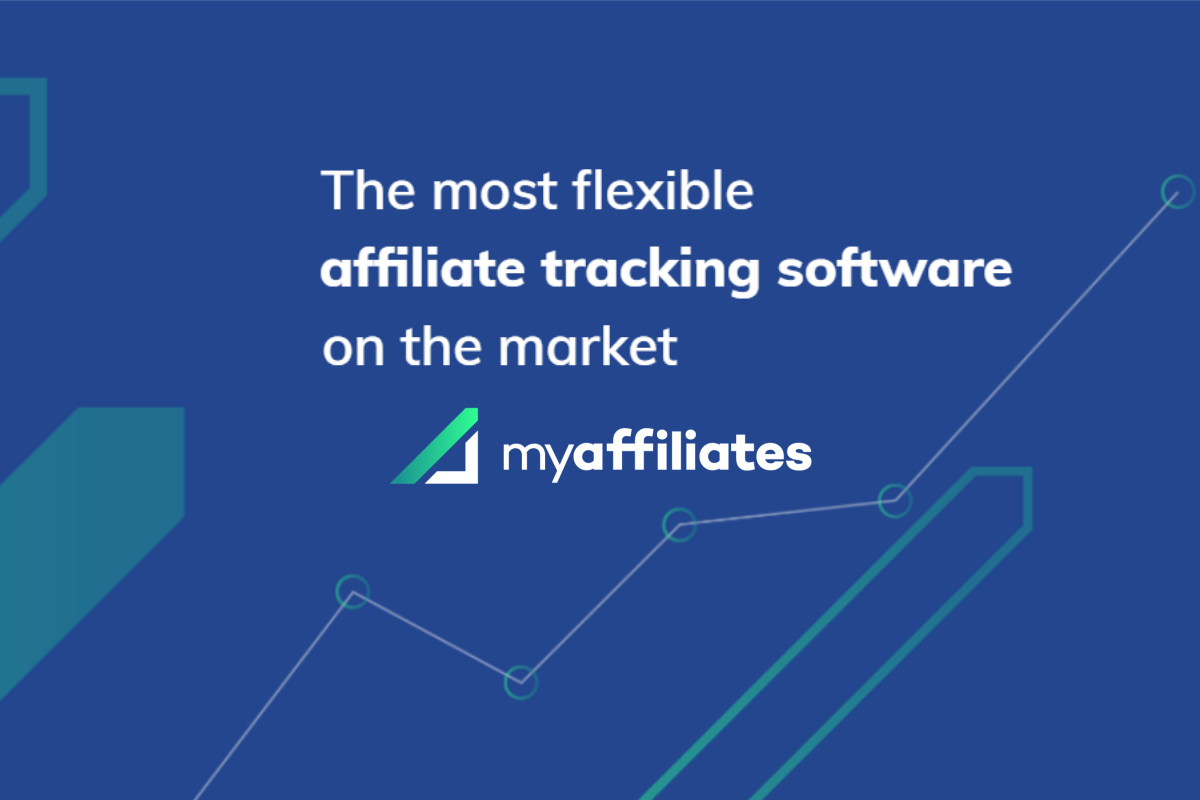 MyAffiliates, the affiliate marketing software provider, announced today a major rebranding of its product image to reflect the company's evolution in the online betting, gaming, forex and binary industries.
Clemence Dujardin, General Manager at MyAffiliates said: "MyAffiliates has been around since 2007. Our technology and our products have evolved considerably since then. It was high time for a rethink of our brand to plot our journey in the years ahead. We have been very successful over the years working with an ever growing number of online operators worldwide. Our new brand is an invitation to them to join us as we continue to improve our offering.
"The new brand recalls MyAffiliates' sterling reputation as the most flexible affiliate marketing software on the market. This flexibility is built on the features we developed along the years. But our success also rests on transparency in our pricing structure and the support we provide our customers anytime they need it, whichever time zone they are in. Our vision remains to build software that answers the needs of the industry, backed by reliable and scalable technologies."
Steven Harris, MyAffiliates' founding Director said: "Over the years, our professional and well-grounded team, managed to evolve our product into the affiliate marketing software affiliates love. For us it is crucial that our clients find all they need and more to run a successful affiliate program and grow their business. It is equally important for us that the end users — the affiliates — continue to enthusiastically approve of our solution. We will not rest on our past successes.
"This rebranding tells the story of our evolution and better represents MyAffiliates as the young and dynamic company that we are, continuously striving to develop the best product of its kind on the market as we help our clients grow."
Visit www.myaffiliates.com.