Affiliate Interview: Jonas Warrer founder of Rebel Penguin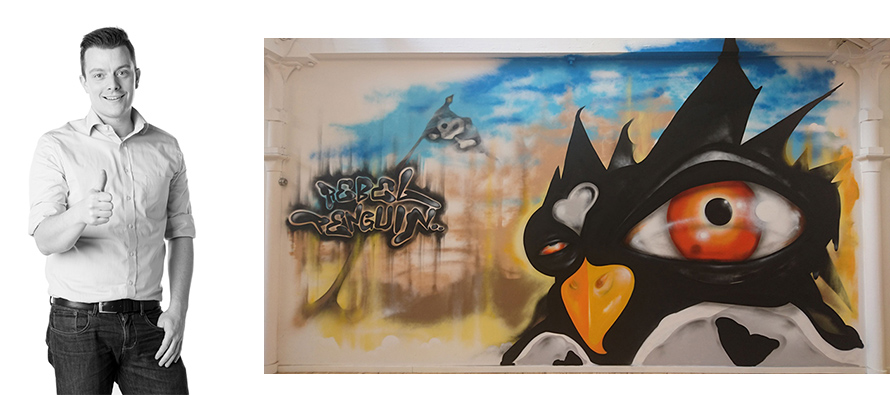 The journey continues, and we strive to bring you all, and I mean all of the inspirational stories out there. We have recently come across an interesting brand, which is based in the Scandinavian market. It's called Rebel Penguin – interesting name, you can find out why they've chose it in the interview – and is founded by Jonas Warrer. So, without any further delays, here goes our interview with Jonas Warrer.
GAV: First, we would like to thank you for the opportunity to interview such a highly appreciated professional of the industry. Could you fill out the short form below so our readers can imagine your profile?
Jonas: Thanks – I am thrilled by the opportunity to share my experience and story with the iGaming community.
Name: Jonas Warrer
Age: 37
Hometown: Copenhagen
Living in: Copenhagen
Favorite Food: Seafood
Must Read Book: The Old Man and The Sea
GAV: Tell us a bit about yourself, we want to know who Jonas Warrer Petersen really is, the main person behind the Rebel Penguin brand and its websites. Where were you born? What was the key idea of developing this large brand which covers every aspect of the Scandinavian gambling market?
Jonas: It all started when I was studying in New York. The big sites covering American sports impressed me (e.g. espn.com and sportsline.com) and I wanted to do their counterpart in Europe. It seems a bit naïve looking back but I reckon you have to aim for the stars.
GAV: I must say that I'm impressed with your flagship product Live Goals, where do you think your websites stand at this point?
Jonas: We have spent quite some time on usability, content and making pages all responsive. Overall I am quite satisfied with our websites within these aspects. Our key theme right now is making things stable and (more) scalable. Within sports things are so event driven so everything happens in peaks which you really need to be able to cope with.
GAV: What are the strong points of the website and what makes it stand out from the niche websites, beside its already gained credibility?
Jonas: It has to be simplicity and responsiveness. A lot of our competitors – and especially the big ones – have not updated their website nor design in the last several years. We have tried to take a less-is-more approach when designing the website. As over 60% of our traffic now comes from mobile you really have to optimize for all devices; a key aspect here is trying to focus on what is need-to-have and what is-to-have. If you try to include everything and target everybody – at least in my experience – you end up with a product nobody really thinks is amazing.
GAV: What were the bumps on your road when you got started and how did you overcome them?
Jonas: Building a business model around banners is dead (or you really need high numbers of traffic). The biggest bump on the road definitely was to understand how to convert users into customers. I can highly recommend the book "Don't make me think" by Steve Krug if you are starting out online. Focusing on the user sounds so simple but you often get entangled in doing things you personally think are awesome – whereas the users really don't care. Kill your darlings!
GAV: Why Rebel Penguin? It's seems to be a catchy and interesting name.
Jonas: Penguins are true survivors; they survive in the coldest and harshest climates on earth where they can often be the only animals there. I would be proud to manage a business with these qualities and that's why the penguin name came up. Everybody has to be a bit of a rebel – haha – so the name sort of wrote itself when we started out.
GAV: We have browsed your websites and found some high quality content. Are you writing it by yourself or you have a team of people writing the reviews? How many reviews are there on your website?
Jonas: We have two full-time journalists working in the team. They wire a lot of reviews and previews – both focusing on events and sportsbooks/casinos. We also have a bigger team of freelancers focusing on their local language. Content needs to be unique – otherwise don't bother to do it.
GAV: We are sure that you receive daily messages from Affiliate Managers showcasing their products. You of course select them by the brands they work with; but what are your thoughts on how Affiliate Manager-Affiliate relationships should be built?
Jonas: Trust and stability! If you want your business to grow you need to optimize and optimize. In my experience you only get the opportunity to do this if you work in a stable relationship with a handful of Affiliate Managers. Landing pages, calls-to-action, key claims etc. – there are so many opportunities to improve things as you move down the conversion funnel. My best advice is to focus on that – rather than hunting short-term enhanced deals or promos in the iGaming industry. Trust is the oil that makes this process run smoothly. Be honest and assume that your Affiliate Manager is equally intelligent as you. I have seen too many newbies trying to outsmart their Affiliate Manager – which I really believe is a killer for your business.
GAV: How do you see the future of the gambling industry? For instance, will it become a truly global phenomenon in the near future?
Jonas: I think we will see more and more countries regulate online gambling. Like with everything else online the entire world is becoming the local market place. Gambling might be restricted in e.g. the US – but people find a way around. The young can't understand why you ever would go to a betting shop to gamble. As the older generations are replaced the pressure will intensify on the countries that are trying to restrict online gambling.
GAV: Can you name one change that you want to see in the sportsbetting affiliate ecosystem?
Jonas: More transparency and more trust between affiliates and operators. We would all benefit.
GAV: What advise you would like to offer to the new affiliates who are looking to venture into this great industry?
Jonas: Nothing beats hard work. Attend all the conferences and events in iGaming when starting out and share your ideas with people. Nearly all people like to share their experience – utilize that. There are so many opportunities in iGaming – and such high growth – so don't be afraid of people copying your ideas. People are already stuck in their own fantastic idea that they want to realize.
GAV: Who is your favorite celebrity?
Jonas: That's a tricky one. It's boring I know but the first person to think of is really Bill Gates. I am impressed by how he is using his personal wealth – and connections to other wealthy people – to make a better world. It would be so easy for him to sit back and enjoy but instead he chose to get involved in making a better world. I love the process towards making things better. Hope is just a very strong feeling and motivator.
GAV: If you would just open your YouTube search bar, what would you search for?
Jonas: The Strokes – One Way Trigger. It's manic and crazy. Great for working. 🙂
GAV: Back to work. Do you attend any iGaming conferences? If so, which one is your favorite and what is your most fun experience?
Jonas: London, Amsterdam and Berlin are all great conferences to go to. I attend all of them. I really like clubbing with Affiliate Managers after a long day of meetings. The opportunity to talk outside of the work setting creates a stronger relationship which makes things much more fun. Personally having a great relationship with the people I do business with motivates me. Going crazy in Felix Club in Berlin with bet365 is just one of those great moments that I think is so unique to this industry. You get the chance to work hard – and the chance to party hard. 🙂
GAV: How do you rate the chances of Eastern Europe becoming potential gaming hotspot of the future? Where do you think the region must improve upon?
Jonas: In my mind most things here depend on lawmakers adapting to the new world. Eastern Europe is very much online and very much likes to gamble. Lawmakers should adapt to that and give people the freedom to decide what they want to spend their money on rather than trying to confine them to an old regime of control and boundaries.
GAV: Alright, here comes the fun part…., where would you like to travel in Eastern Europe, some part of the region maybe that you haven't visited yet and favorite destination around the world?
Jonas: A country like Ukraine is so vast and so full of history and culture. I would love to find myself stuck out there just meeting the locals without a bigger plan for what should happen. My country – Denmark – is just tiny compared to the vast landscapes in Eastern Europe. I would love to experience the "endless" landscapes out there. Favorite destination has to be Greece – how can you not love a country where everything is going so slow and relaxed. They are really miles apart from traditional Scandinavian efficiency – I love that part – they got life figured out.
GAV: Where you wouldn't want to travel in Eastern Europe?
Jonas: It's probably best advised to stay away from some Russian borders right now, but I don't have any no-go areas.
GAV: What is your opinion about EEG/GAV (Eastern European Gaming – eegaming.org)/Gambling Affiliate Voice – gamblingaffiliatevoice.com?
Jonas: I think it's awesome that eegaming.org focuses on the Eastern and Central European markets as they hold the potential for future growth in iGaming. I would very much side with perfecting the Affiliate – Affiliate Manager relationship so cheers for the good work guys. Keep it up.
Fiat & Crypto: King Billy players get the best of both worlds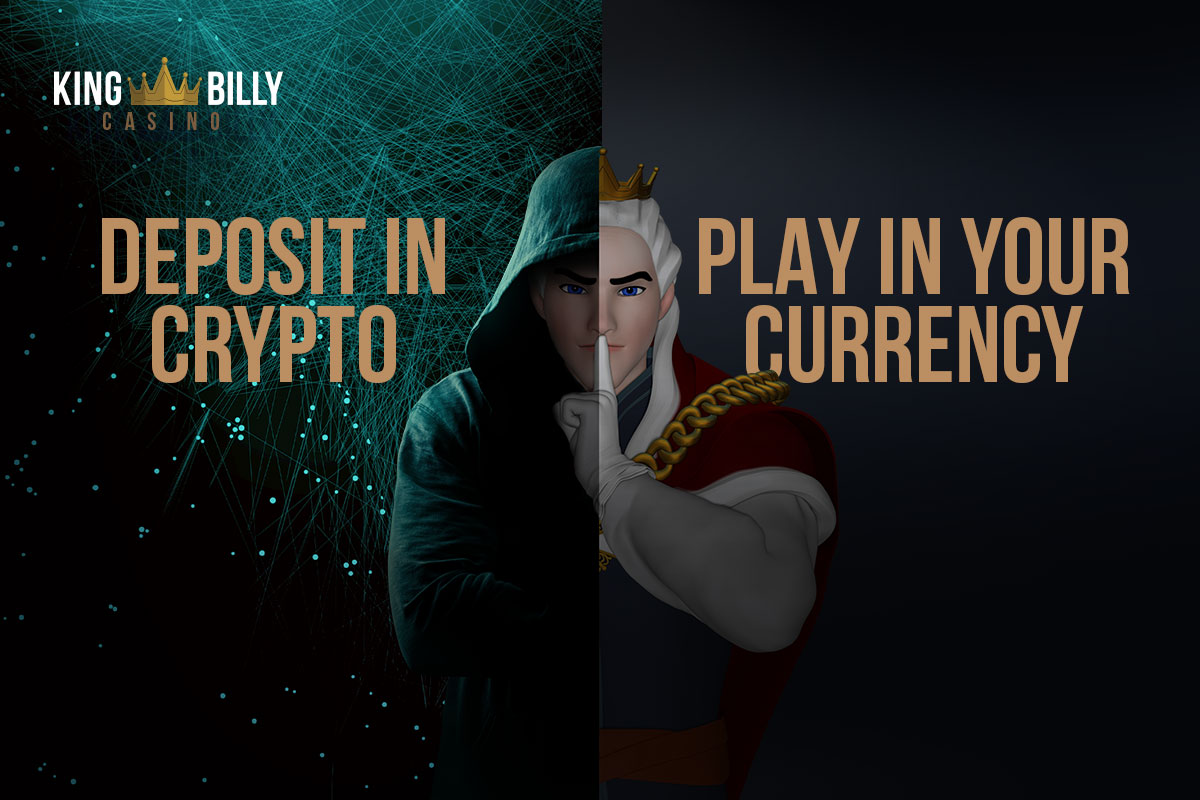 See how the casino players can deposit in crypto and play in fiat. 
Since the dawn of e-gaming robust payment systems have been crucial for the success of any online casino, as they are a key factor in creating a positive and satisfying gaming experience. Moreover, the availability of different payment options allows players to choose the method that works best for them, whether it be classical fiat money or cryptocurrency.
But is it possible for an operator to give its players the best of both worlds, fiat and crypto at once? Yes, it is, with the King Billy feature "deposit in crypto, play in fiat". The concept is simple. A casino player deposits in crypto (choosing among 4 cryptocurrencies King Billy supports). Then, the system automatically shows them their balance in the currency of their choice (among the 14 currencies King Billy supports, used by more than 3 billion people worldwide). When the players withdraw, their transaction takes place back in crypto. 
What are the advantages of this system? Ruslan Legenzov, King Billy Casino Head of Affiliates (or "Lord of Affiliates" as the internal etiquette demands) has the answers: "Good things come in threes, and there are certainly 3 very good things about our "deposit in crypto, play in fiat" feature.
First of all, depositing in crypto means less hassle and paperwork for the player and elimination of the dreaded "transaction not coming through" issue. This has been a problem and actually a torment for many of our players in remote areas of the world. As a global casino, we are happy to act in ways that give peace of mind to our players.
Secondly, this system offers a greater player experience to the King Billy Citizens and Nobles, as they can now take advantage of our numerous promotions and offers in fiat. For example, players who deposit in crypto can now participate in our extremely popular fiat-only "Slot of the Month" offer, that's been a staple of our casino since our launch. 
Finally, with "deposit in crypto, play in fiat" our players, especially the not so cryptocurrency-savvy have a much clearer understanding of their wins or losses. I am sure that a player, let's say from Vietnam, prefers to see, in real time, how much his slot win is worth in the Vietnamese Dong than running in parallel a crypto converter tool to do the math!"
Well said and well done your Majesty. 
For those interested in the "deposit in crypto, play in fiat" feature, King Billy Casino accepts the following currencies: Euro (€), US Dollar ($), Canadian Dollar (C$), Australian Dollar (A$), New Zealand Dollar (NZ$), Norwegian Krone (kr), Indian Rupee (₹), South African Rand (R), Vietnamese dong (₫), Indonesian rupiah (Rp), Malaysian ringgit (RM), Thai baht (฿) and the Philippine peso (₱). King Billy also accepts the following cryptocurrencies: Bitcoin (BTC), Ethereum (ETH), Litecoin (LTC) and Tether (USDT).
King Billy Casino is a new-generation online casino, launched on St. Patrick's Day in 2017. It is available in 4 languages (English, German, French and Finnish) and it has an impressive record in awards with 25 wins, shortlists and other distinctions, and an amazing variety of features and games. King Billy has prioritized the creation of a superb user experience, focusing on the myth of King Billy and his Kingdom and treats all players with the specialness they deserve. 
Rightlander wins "Best Tech for Affiliate Programmes" at IGB Affiliate Awards 2023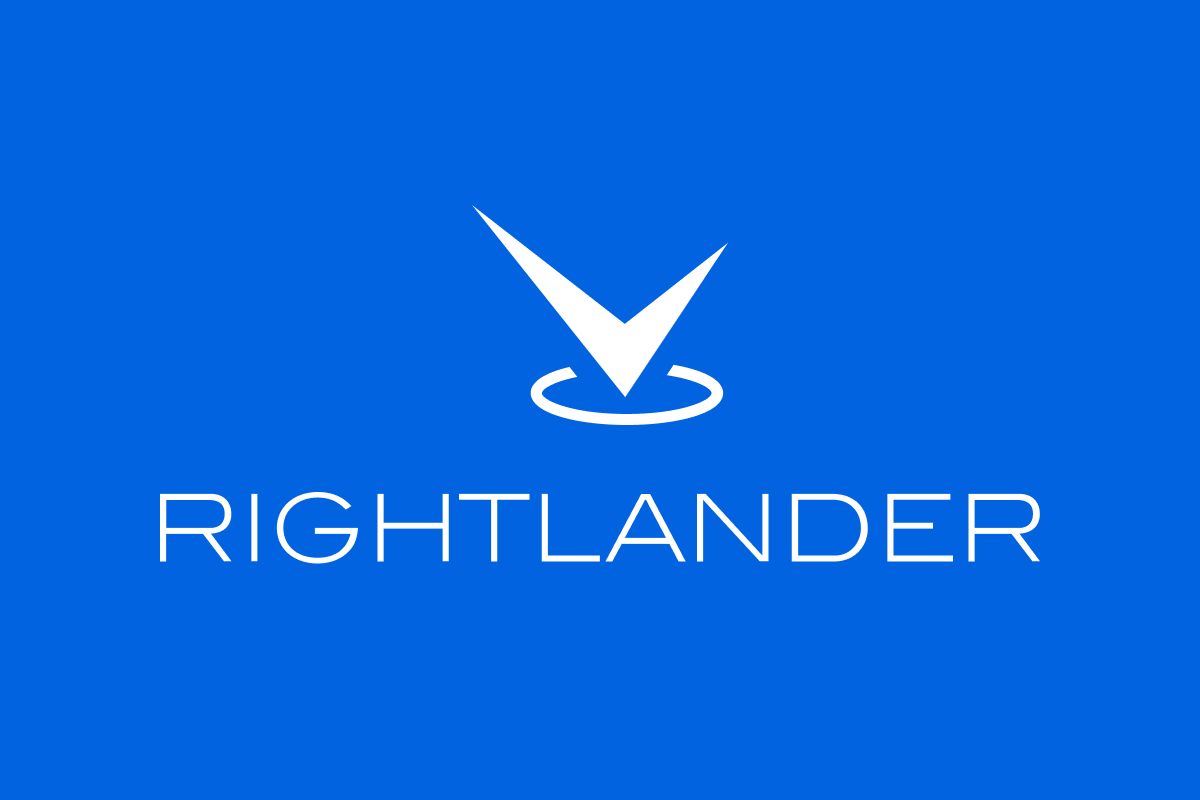 Following the launch of their innovative Smart Workbench, Rightlander, the advertising and affiliate compliance monitoring specialist, have won the award for 'Best Technology for Affiliate Programmes' at this year's IGB awards ceremony in London.  The annual award, dubbed the Oscars of the iGaming affiliate market, recognises the most successful businesses in the gambling industry.
Rightlander is a state-of-the-art advertising and affiliate compliance platform that allows advertisers and networks to identify potentially non-compliant content across different territories. It does this by scanning affiliate content from within the target market, looking for events or conditions defined by clients and regulators, and sending alerts when it finds content that meets those conditions.
According to the judges, who praised the submission's clear evidence and figures showing customer adoption and cost savings, Rightlander's offering is "a very strong piece of technology which leads the industry in protecting affiliates, operators and ultimately players and ultimately makes the industry better for being in it."
Ian Sims, Founder of Rightlander said "We are extremely happy to have won the Best Tech for Affiliate Programmes and this is a milestone moment for Rightlander.  We developer/marketing folks love to throw around words like "game changing" and "AI-driven" but when you win an award for "Best Tech for Affiliate Programmes" and it's one of the judges calling it a "game changer", that is quite an endorsement."
Over the past 5 years, Rightlander has scanned tens of millions of webpages to help advertisers identify non-compliant advertising by their marketing partners to protect their brand and regulatory licenses.
Casino Guru wins IGB Affiliates Safer Gambling Initiative of the Year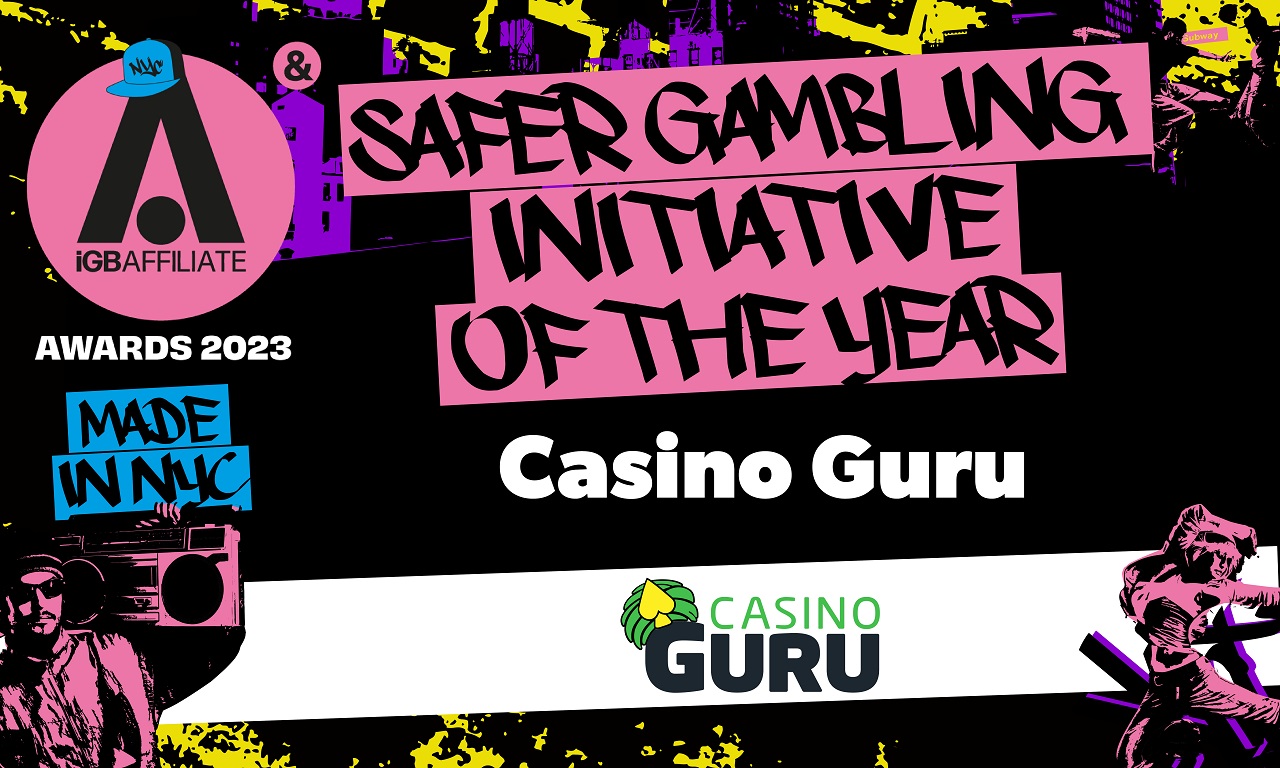 Casino Guru has won the IGB Affiliates recognition in the Safer Gambling Initiative of the Year category.
Casino Guru has won the IGB Affiliates Awards distinction in the Safer Gambling Initiative of the Year category, an award granted to affiliate services with an unfaltering track record in their commitment to raising player protection standards and contributing to the industry's ability to better understand gambling-related harm.
Casino Guru underwent a thorough review, which included a look into how the company sought to educate and protect players beyond statutory requirements and the active steps taken to introduce players to a safer gambling journey in every market they engage with.
The assessment distinguished Casino Guru for its comprehensive efforts in responsible gambling and gambling harm prevention as captured by the Gamtegrity, the unifying home of all responsible gambling and consumer protection projects and initiatives launched under the Casino Guru banner and name.
Spearheaded by Šimon Vincze, Casino Guru's Sustainable & Safer Gambling Lead, Gamtegrity reunites some of the company's most impactful projects and initiatives geared towards raising standards for the entire industry insofar as problem gambling, player behavior, and harm protection are concerned.
Vincze hailed the IGB Affiliates distinction as a deserved and important milestone in the company's ongoing efforts to provide the industry with guidance on how to better protect consumers and provide players with assistance on their journey to picking the best and most responsible industry operators.
"QUOTE by Šimon"
I am thrilled from this recognition as it includes most of the projects that I work on. However, this achievement is a reflection of work throughout the departments of Casino Guru and I feel honored to translate it to the rest of the industry. Safer Gambling is undersized in affiliate space, and it is great that iGB motivates companies to compete in it.
Casino Guru's Gamtegrity project reunites the company's Global Self-Exclusion System (GSES), an ambitious cross-border initiative designed to create a comprehensive global mechanism that enables players to exclude themselves from regulated gambling markets and focus on recovery.
Casino Guru has similarly focused on creating tools that assist and help vulnerable players to address their problem as well as find help, extensive global information and easy access to treatment options.
The company has also leveraged its industry expertise to create the Casino Guru Academy, an ambitious undertaking which understands how important it is to educate industry professionals about best practices in customer support, casino bonuses, safer gambling, and other important areas.
Not least, Casino Guru's ample effort and experience in maintaining responsible gambling standards that go beyond national legislation have led the company to set up the Casino Guru Awards which seeks to distinguish prominent operators that share the company's core values in providing consumers with the safest gambling possible.
The Safer Gambling Initiative of the Year distinction is evidence of the strong and meaningful impact Casino Guru has had in bettering responsible gambling standards and seeking to actively assist players who may struggle with gambling-related problems or suffer gambling-related harm.