House Tech Ads to light up the London Affiliate Conference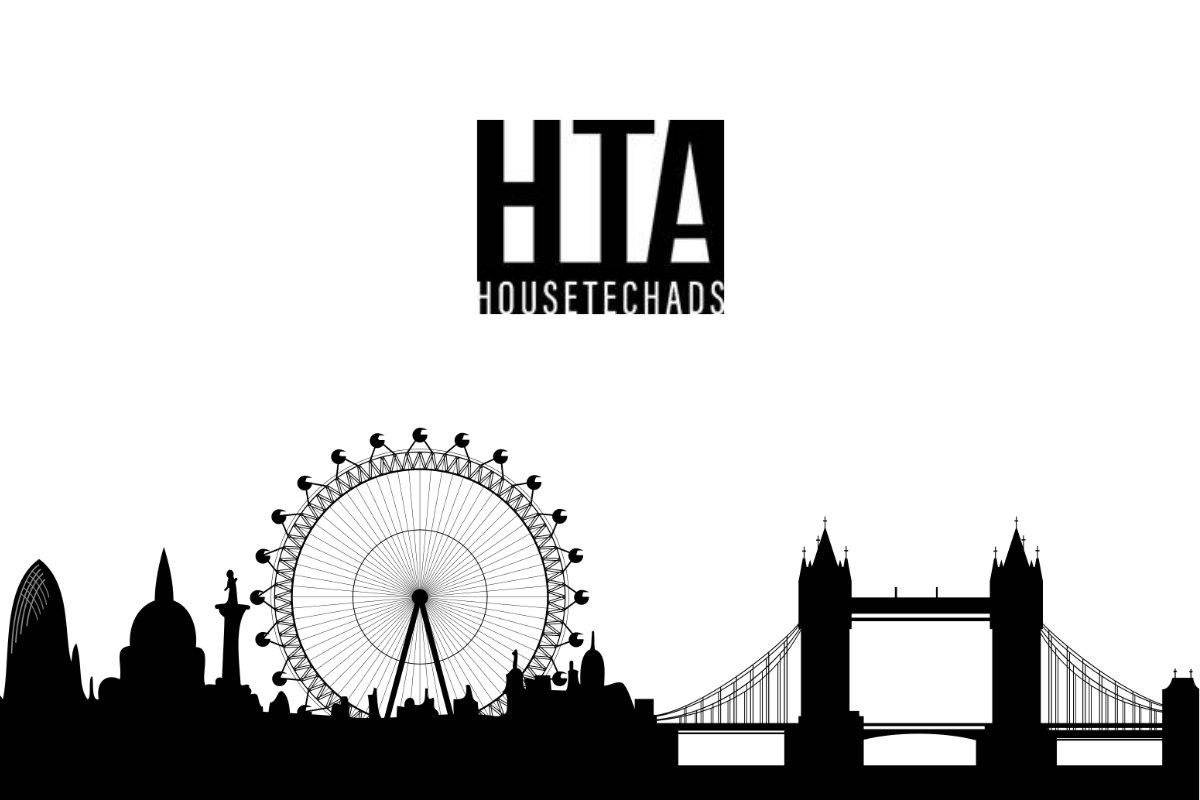 Leading affiliate network to have large presence at premier London event
House Tech Ads will have a large presence at LAC 2019, showcasing its major brands Online Casino Reports and Jackpots Finder.
Its highly-experienced staff will also be on hand to talk delegates through the benefits of its community-driven approach to building new website GamblersPick.com.
GamblersPick is a fresh take on the online casino portal, built from the ground up to provide players with a best-in-class forum to share their views and experiences while promoting a safer and more enjoyable gaming environment.
Oren Arzony, Director at House Tech Ads, said: "We are delighted to be attending LAC 2019, which will provide us with a fantastic opportunity to underline to operators the unique, community-driven identity we are carving out with the launch of GamblersPick.
"We look forward to showcasing and discussing our entire network of affiliate sites and meeting delegates from all over the world."
GamblersPick awarded its first Select seals of approval to leading brands in January 2019, recognising Bet365, PlayOJO, Twin Casino, 888, Royal Vegas and Jackpot City.
GamblersPick Select was launched to provide a stamp of approval to casinos demonstrating the highest standards of credibility, customer experience and player safety while maintaining a diverse selection of the best cross-platform games.
About House Tech Ads:
House Tech Ads is the leading affiliate network, illuminating and energising igamers through cutting-edge technology and transparency. Its underpinning aim is to leverage its peerless assets and expertise in order to provide reliable and intelligible coverage to its legion of igamers who rely on its unique guides and analysis for a daily source of trusted news. Top-quality content is the cornerstone of the company which, allied to the hive mind of cohesive community, delivers global solutions with multi-lingual facilities.
Founded in 2015, House Tech Ads powers a wide variety of gambling communities and portals, including over 150 websites and mobile apps from trusted industry brands as recognisable as JackpotsFinder and OnlineCasinoReports.com. Mirroring the company's own hive-mind mission statement, House Tech Ads' core competencies are premised on the collective experience of its multi-talented team, combining over 15 years of sophisticated experience in the online gaming industry.
'The future now' creative heralds opening of iGB Affiliate registration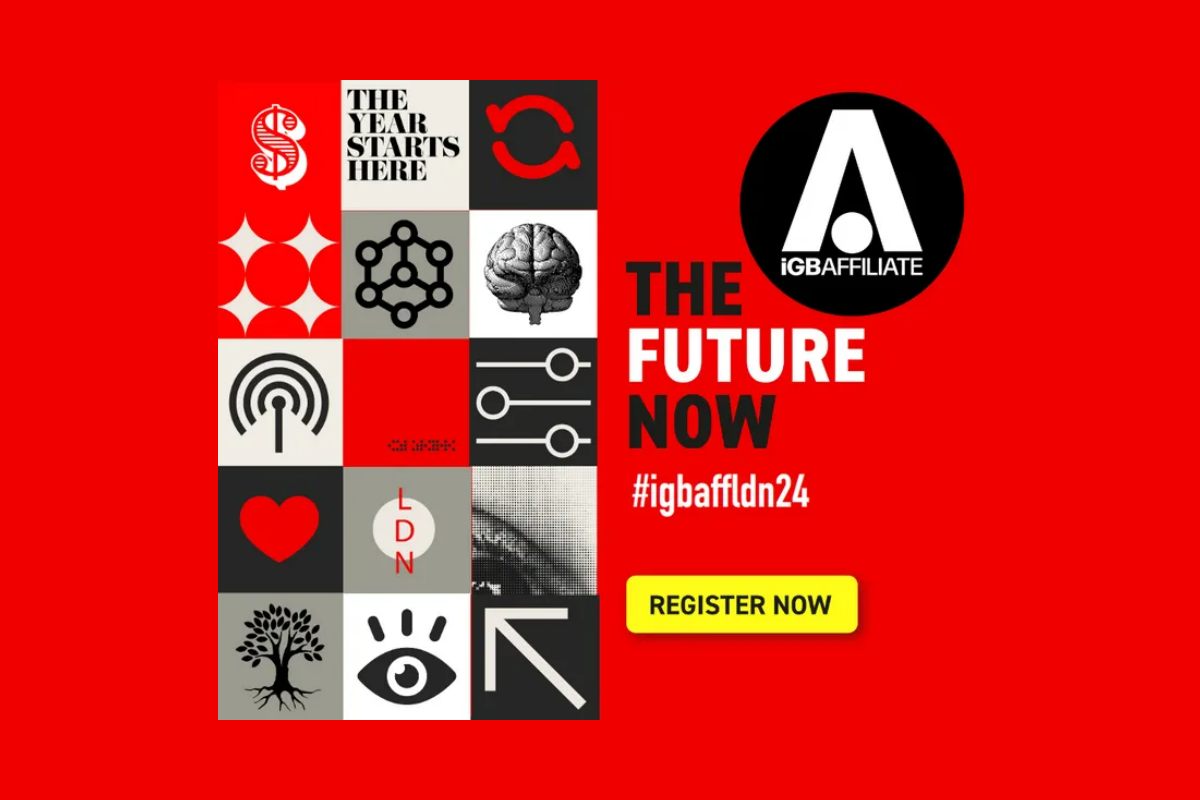 Clarion Gaming, organisers of iGB Affiliate has adopted 'The Future Now' as its creative proposition to help drive participation in the industry-leading show which takes place across 6 – 9 February at ExCeL London. Registration for what will be the last edition of iGB Affiliate to be held in London prior to its relocation to Barcelona in 2025
Clarion Gaming, organisers of iGB Affiliate has adopted 'The Future Now' as its creative proposition to help drive participation in the industry-leading show which takes place across 6 – 9 February at ExCeL London. Registration for what will be the last edition of iGB Affiliate to be held in London prior to its relocation to Barcelona in 2025 has opened at https://london-igbaffiliate-2024.reg.buzz
Explaining the background to the campaign creative iGB Portfolio Director Naomi Barton said: "The Future Now was inspired by our customers and broader stakeholder community who during a comprehensive engagement programme told us that they viewed iGBA as the place where the industry's brightest and best come together to define the future of the industry.
"For so many of our stakeholders the future starts at iGB Affiliate which represents their most important business opportunity of the year. The event messaging captures the pioneering spirit of the industry and reflects iGBA 's status as the home of the iGaming Affiliate community. Our commitment is to connect the right people and the best opportunities, providing the fuel that keeps the industry moving forward."
Looking ahead to what industry professionals will experience at iGBA 2024 Naomi Barton added: "We will be building on the iGB INTRODUCING facilitated onsite networking 'hub' to make connections that count and create excitement about the future that they will unlock. As the ONLY exhibition that's focused purely on igaming affiliation every connection made at show is going to lead somewhere. In terms of content the Pulse Stage will focus on future markets, future tech and future opportunities.
"As this is our last year in London, there will be an iGB Affiliate 'Farewell to London' party like no other – and we will be celebrating alongside sister show ICE to ensure that we deliver something exceptional.
"For anyone involved in igaming the 2024 event is not to be missed: the new-to-show tech vendors we will be showcasing will help our audience to stay ahead of their competitors, and provide inspiration and new products being demonstrated by the circa 200 exhibitors expected at our farewell to the London edition of iGBA."
For more information and to register to attend iGB Affiliate 2024, 6-9 February, ExCeL London:: https://london-igbaffiliate-2024.reg.buzz
Records tumble as iGB Affiliate London grows attendance by 40% with delegates travelling from 101 nations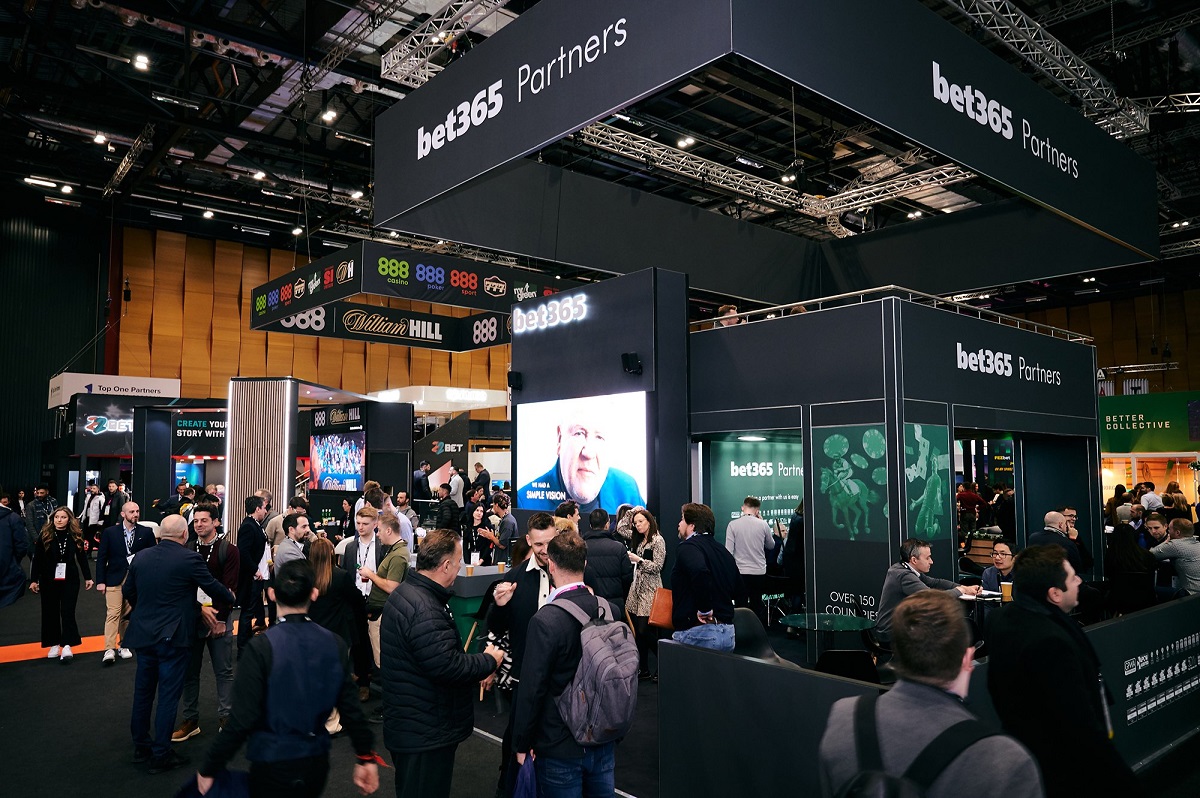 The 2023 edition of iGB Affiliate London has broken all records with more attendees travelling from more countries than at any time in the event's history. The number of unique show visitors attending iGB Affiliate London '23 totaled 5,763 a 40% uplift on the April 2022 edition (4,116) and 19% ahead of 2020 (4,844) which was the last edition of iGB Affiliate London to take place prior to Covid. The number of visitor days which measures return visits, stands at 7,176.

The brand's impressive international credentials were once again in evidence with visitors travelling to London from 101 nations – the first time that iGB Affiliate London has broken through the symbolic 'three figures' for international representation.
With every show metric in positive territory Portfolio Director Naomi Barton expressed her thanks to the entire iGB Affiliate community for its support and for helping to make the 2023 edition so successful. She stated: "We've worked in partnership with colleagues active in the iGaming Affiliate sector to deliver an event that provides what the industry requires across all fronts.
"Our focus was to deliver on our pledge to provide delegates with access to new business strategies, new thinking, new trends, new technologies and new content, in the process keeping the iGB Affiliate London proposition fresh and compelling."
"This edition of iGB Affiliate London was physically the largest on record and the continued demand for space from both new and existing exhibitors underlines the fact that iGB Affiliate London is regarded by our stakeholders -who are based throughout the world –  as being their flagship event."
"Significantly 24% of attendees were making their first appearance at iGB Affiliate London with 1 in 10 affiliate visitors new to gambling. The ability to bring new people into the igaming affiliate space represents an important attribute of the brand."
Away from the exhibition show floor a total of 450 sector professionals attended the prestigious iGB Affiliate Awards which recognized the 'best of the best' across 19 categories. Better Collective Co-founders, Jesper Søaard (CEO) and Christian Kirk Rasmussen (COO) were awarded with the blue riband 'Affiliate Idol – Lifetime Achievement Award' for their successful contributions to the industry.
On receiving the Award Jesper Søgaard, Co-founder and CEO said: "I speak for Christian too, when I say that it is an incredibly humbling feeling to not only have been considered but chosen to receive the Affiliate Idol Award. Christian and I may have laid the foundation for something great but without our dedicated colleagues, Better Collective would not be where it is today. I am very honoured but also trust that with our vision to become the Leading Digital Sports Media Group, 'the best has yet to come'."
The Affiliate Awards sponsors comprised V.Partners (Stage Sponsor), Safe Affiliates Programs (Photobooth), YGAM (Safer Gambling) and Trueplay (NFT).
Rightlander wins "Best Tech for Affiliate Programmes" at IGB Affiliate Awards 2023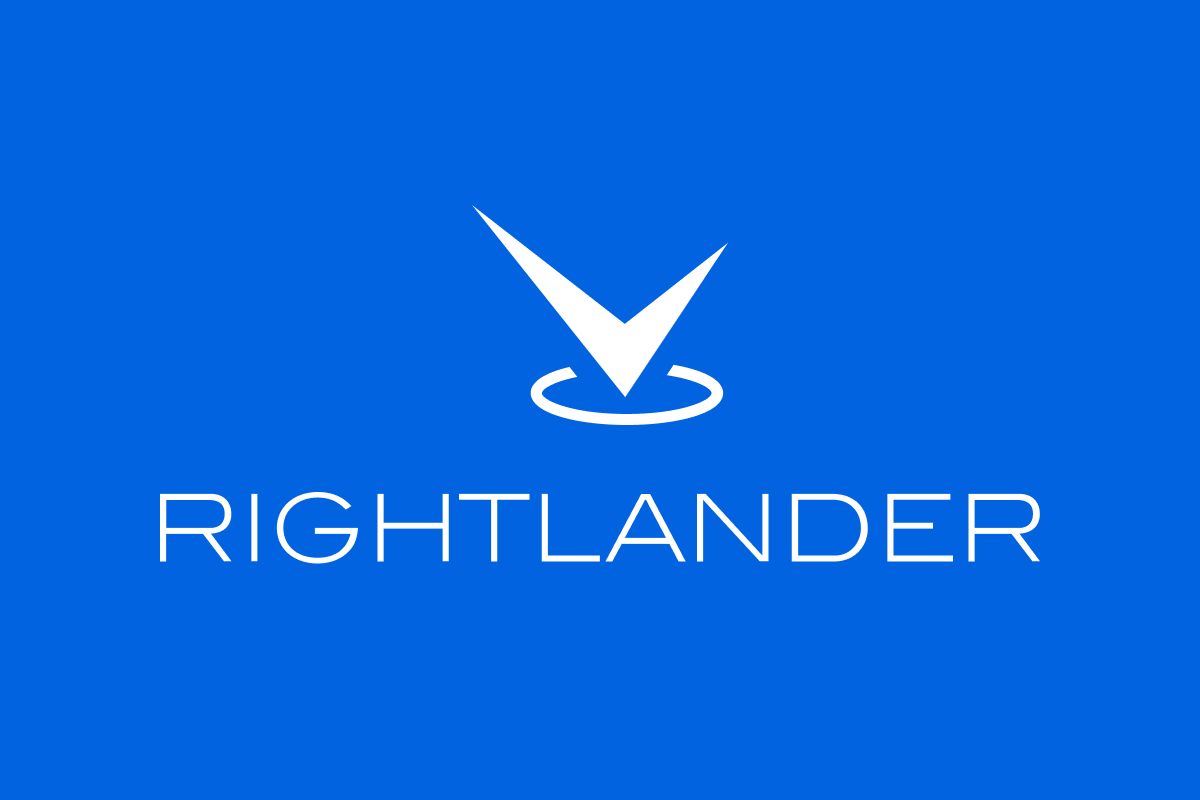 Following the launch of their innovative Smart Workbench, Rightlander, the advertising and affiliate compliance monitoring specialist, have won the award for 'Best Technology for Affiliate Programmes' at this year's IGB awards ceremony in London.  The annual award, dubbed the Oscars of the iGaming affiliate market, recognises the most successful businesses in the gambling industry.
Rightlander is a state-of-the-art advertising and affiliate compliance platform that allows advertisers and networks to identify potentially non-compliant content across different territories. It does this by scanning affiliate content from within the target market, looking for events or conditions defined by clients and regulators, and sending alerts when it finds content that meets those conditions.
According to the judges, who praised the submission's clear evidence and figures showing customer adoption and cost savings, Rightlander's offering is "a very strong piece of technology which leads the industry in protecting affiliates, operators and ultimately players and ultimately makes the industry better for being in it."
Ian Sims, Founder of Rightlander said "We are extremely happy to have won the Best Tech for Affiliate Programmes and this is a milestone moment for Rightlander.  We developer/marketing folks love to throw around words like "game changing" and "AI-driven" but when you win an award for "Best Tech for Affiliate Programmes" and it's one of the judges calling it a "game changer", that is quite an endorsement."
Over the past 5 years, Rightlander has scanned tens of millions of webpages to help advertisers identify non-compliant advertising by their marketing partners to protect their brand and regulatory licenses.