Affiliate Interviews: Sirp de Wit of PokerListings.com (HighLight Media Group)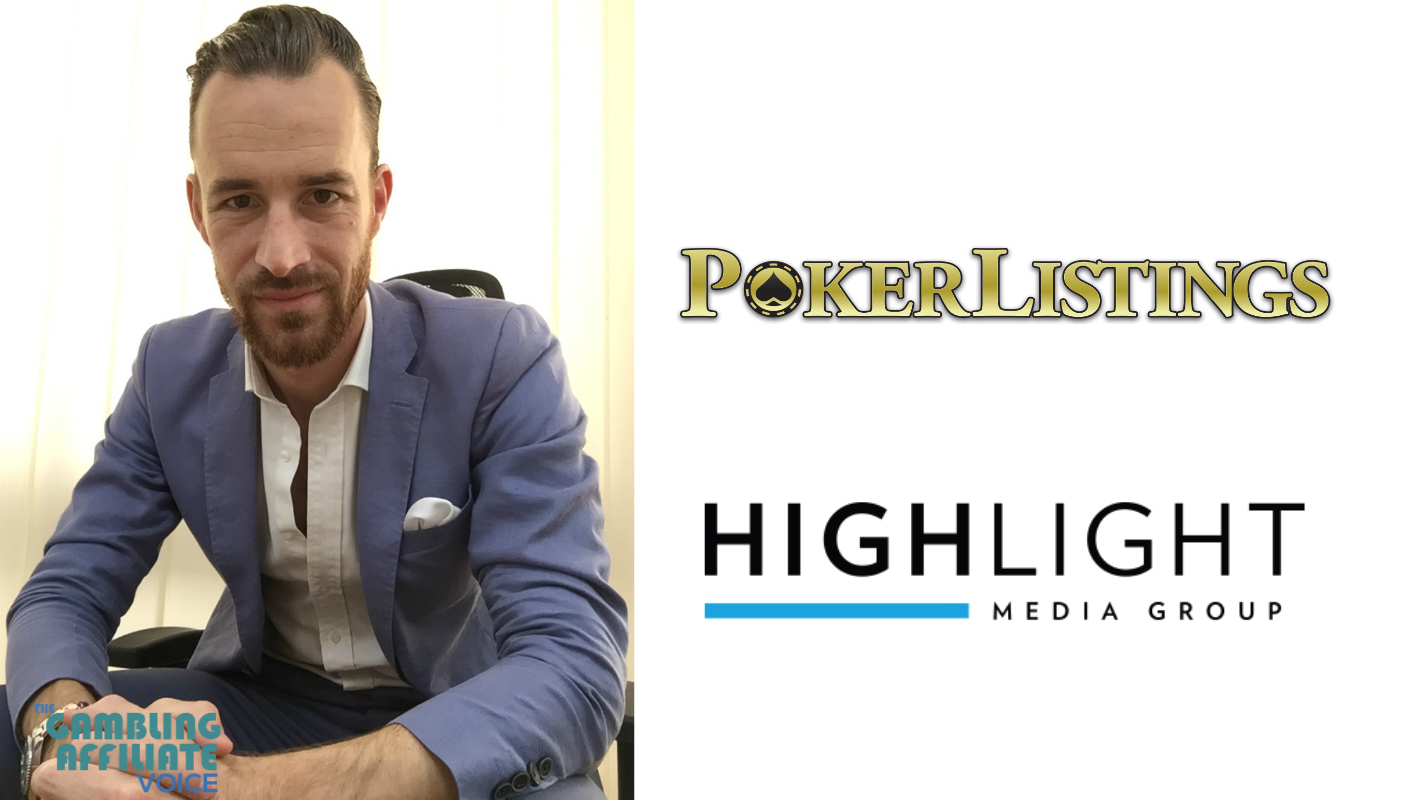 Today you get the chance to meet Sirp who is the Managing Director of PokerListings, the world's most comprehensive online poker guide with in-depth reviews of online poker sites and exclusive bonuses, promotions, tournaments and freerolls, Sirp is active in Igaming since 2009.
Name: Sirp de Wit
Age: 34
Hometown: The Hague, THE NETHERLANDS
Living in: Sliema, MALTA
Favorite Food: Italian/French cuisine
Must Read Book: Papillon (Henri Charrière)
Job title: Managing Director at HighLight Media Group
GAV: Hi Sirp, first of all tell us and our readers as well, a little bit about yourself, we want to know who Sirp really is. How did your career start in the iGaming industry? Since when are you active at PokerListings?
SDW: I graduated in 2008 in the UK and moved straight over to Stockholm, SWEDEN, after receiving a call to join a Lead Generation company (HighLight Media Group) that is active primarily in the iGaming vertical. My career started as a Site Manager for the Dutch Market and I have been with the company ever since, taking on different roles throughout the last 8.5 years and currently the Managing Director running the Poker side of the business. We control many different poker affiliate sites that generate traffic from Europe to North/South America and Asia. The biggest brand in my portfolio is PokerListings.
Out of office you will find me a lot in the park, spending time with my 2.5 year old baby girl. Other than that I will try to watch as much football as possible and enjoy good food/drinks with my better half.
GAV: Do you still remember when you first heard about poker or played it?
SDW: Yes, this was during my time as a under graduate student in the USA. We played quite some poker on campus and around that time I also got introduced to the online version.
GAV: Since there are thousands of websites and portals in this niche out there, where do you think PokerListings stands at this moment and what is that plus that the other poker portals don't have?
SDW: PokerListings is up there with the other big players. We still hold a leading position in the industry while looking at traffic numbers, returning visitors, and value per lead. With the latter being the most important KPI.
PokerListings has a true identity which is the key to lasting in this industry. There are more poker portals that have one, but the majority of the websites don't. They focus only on the business side, while not catering for the primary need of the customer. We, as well, are running a Poker portal that focuses on the business side in order to exist, but we do focus more on delivering for the true need of the customer, even though in most cases this is not directly connected to our business model. We cater for all different types of poker players, delivering the best strategy articles to introduce players to the game, bring the latest industry news, have the most in depth reviews, the rules covering all the different poker games, an extensive video section and even have our own annual live tournament, The Battle of Malta, taking place in Malta with a guaranteed prize pool of 500k EUR. From a business perspective we could deliver the same bottom line without half listed above, but we don't, as we know that we fill a gap that nowadays others are leaving behind which gives us the opportunity to take on a leading role.
GAV: How do you see the online poker market/industry at this moment?
SDW: Poker industry is not what is was, and for smaller affiliates a tough environment to gain market share. However, there will always be a place for online poker affiliation within the iGaming vertical and it is now all about adjusting to a new level of normal.
GAV: What are the strong points of PokerListings and what makes it stand out from the other niche websites/guides?
SDW: Identity, history, value. We are a poker guide that is over 14 years old and has something to offer for all kinds of poker players.
GAV: We have analyzed PokerListings and found some great content. Are you writing it by yourself or do you have a team of people writing for you? How about the blog section?
SDW: We have a Content Team in place in HQ in Malta and have freelancers located all over the world. In order to be top of the game in poker affiliation, you need to deliver top notch content. You won't survive long enough to tell the tale if you try to do this with half work. Content is King in the world of SEO. In order to keep the visitors engaged and thus the Search Engine valuing you, you need to see this as an investment rather than a cost.
GAV: Tell us about the online marketing and SEO of PokerListings, do you have someone inhouse for that our you outsourced it?
SDW: Also the marketing team is situated in HQ in Malta. We focus primarily on onsite SEO strategies. On top of that we spend time on email marketing, social media marketing, and PPC where allowed.
Our Marketing/SEO strategy has changed over the years, as we needed to adjust due to updated guidelines from the biggest Search Engines. Important to keep up to date with the latest trends as no strategy last forever and you need to keep adjusting.
GAV: How do you manage to keep the website fresh and relevant, when a lot of fluffy and nonsense appear on the Internet non-stop?
SDW: We run our own content agenda. Yes, from time to time stories need to be covered as they are too big to skip, but most of the fluffy nonsense we don't touch. The online media landscape is changing to focus primarily on clicks and traffic in order to justify the media budgets. We keep it simple, focus on the world of poker, strategy, bonuses and a bit of fun. So far this has been serving us well.
GAV: We are pretty convinced that you receive messages from Affiliate Managers on a daily basis showcasing their best products. You, of course select them by the brands they work with. What are your thoughts on how a real Affiliate Manager-Affiliate relationship should be built, and how not?!
SDW: Yes, we do. I think –honesty- is still most important. We have worked with almost all poker brands available. And no matter how good your product pitch is, sooner than later your real performance will be public.
GAV: How does the online poker affiliate ecosystem look at this moment, how about the future? Let us in on a few secrets…
SDW: The affiliation part has seen a negative market trend over the last 7 years. However all about adjusting and setting a new strategy with new goals to reach. Still big upsides on the horizon: US market to open, South America/Asia is emerging, possible liquidity sharing between some Southern European countries etc.
GAV: Tell us one change that you want to see in the online poker industry?!
SDW: I would like to see the US open up and get the ball rolling with California. This will happen eventually and this will give a boost to the industry. Politicians should to stop talking BS, and start doing their jobs. Too much talk, too little actions. It does not make sense to me that now in 2017 the fast majority of the US landscape is blocked from online poker. Not only are you depriving the US citizens from such a fun game, you are also missing out on extra income you can strike up on a state/federal level. This so called land of the free is not so free after all.
GAV: Do you have any advice you would like to offer to newbies who are looking to venture into this majestic industry!?
SDW: Whatever segment within iGaming you go into, keep the full focus on the visitor. Keep adding value to the chain. It might be a slower and more costly path to success, but once you are there it will last way longer.
GAV: How about iGaming/online casino conferences, do you attend any of them? If so, which one is your favorite and what is your most fun experience?
SDW: I myself only go to those in London and Berlin. I normally skip Amsterdam, Barcelona and the Nordic Conference but then have my Account Managers on the ground. London and Berlin both are special cities. I enjoy coming down every year for some days.
GAV: What do you think the chances are for Eastern Europe to become a potential gaming hotspot in the near future? Where do you think the region must still improve upon?
SDW: It will take time. These things won't just happen overnight. Not only does the IT infrastructure need to be in place but capital as well. This is still lacking in most of these countries on a scale that it would be interesting to invest. We always set up products in new places where we see potential in the future so that we are ready when needed, but for now keep the marketing spend to a minimum.
GAV: Where would you like to travel in Eastern Europe, any favorite country or region?
SDW: Big fan of Prague. Still has the vibe of a medieval town while excellent place to party and enjoy good food.
GAV: Where you wouldn't want to travel in Eastern Europe 🙂 ?
SDW: No place comes to mind.
GAV: How about a favorite celebrity or a mentor, do you have one?
SDW: Tommy Cooper
GAV: Tell us your opinion about the Gambling Affiliate Voice?
SDW: Fine site. I check the site from time to time for industry latest news headlines.
GAV: Thanks for your time Sirp, we really value it. 
If you would like to suggest subjects for future affiliate interviews, be sure to send your suggestions to: george@gamblingaffiliatevoice.com .
Last Chance to Join Zurich iGaming Affiliate Conference: Event About Online Gambling Operations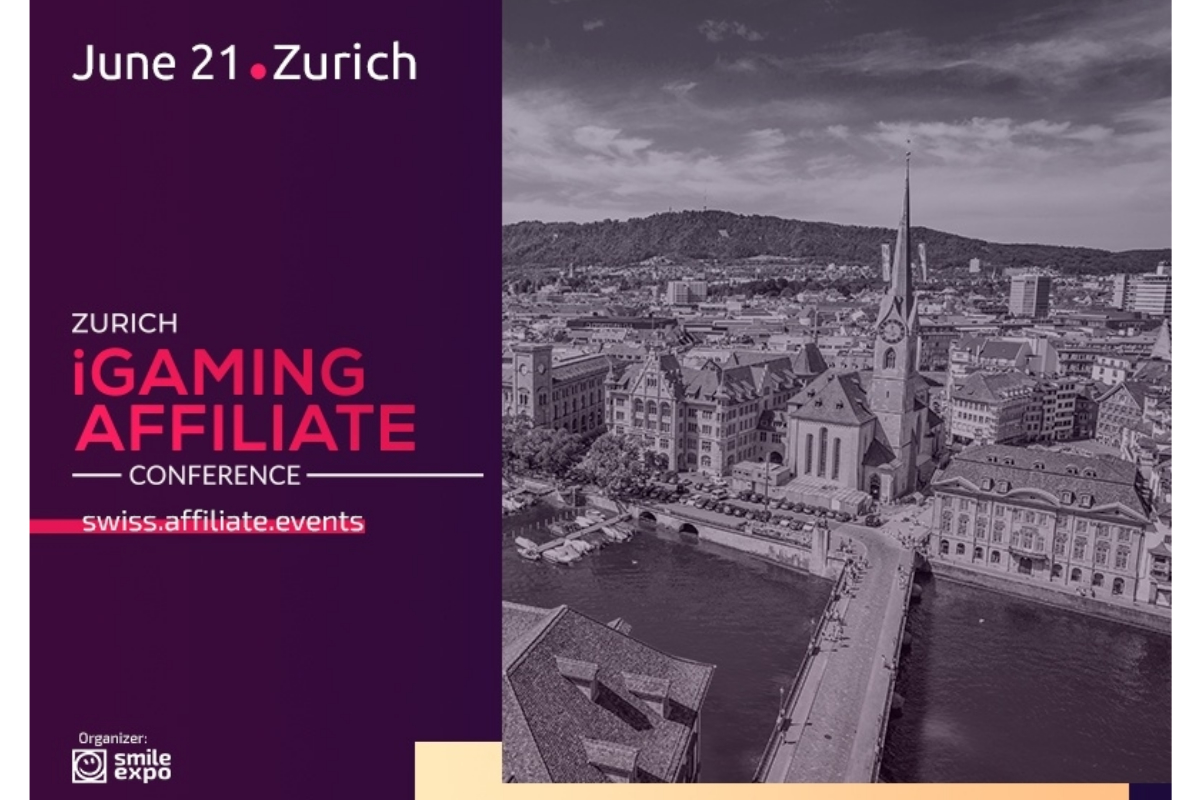 On June 21, an international event company – Smile-Expo – will hold Zurich iGaming Affiliate Conference. It is Switzerland's only event dedicated to online gambling operations and online project promotion using affiliate marketing.
The event will be a platform for sharing experience and establishing cooperation between online casinos and land-based gambling venues.
Conference speakers and participants
The specialized event will bring together representatives of the offline and online gambling industry. It will be attended by casino managers, betting providers, SEO specialists, lawyers, affiliates, and digital agencies from the USA, France, Germany, Greece, Liechtenstein, Luxemburg, and other European countries. They will introduce their companies holding leading iGaming market positions. They include: ORYX Gaming, PartnerMatrix, Endorphina, Red Tiger, Lucky Labz, Rombet, Federbet, Global Bet, Buffalo Partners, Astrea, Expozive, PLANZER LAW, etc.
Top industry experts will make relevant presentations on legal aspects of business operations, company performance optimization, and brand promotion.
Francesco Baranca: general secretary at Federbet. This Belgian non-commercial association combats fixed matches and supports betting companies and their customers.
Dan Iliovici: a specialist in business planning, management, and PR. He is former President of ONJN, the Romanian gambling authority, and Vice President at Rombet.
Robert Toth: has more than 10 years of experience in the iGaming sector. Currently, he is Key Account Manager at Global Bet, the largest independent provider of virtual sports.
Reuben Portanier: a professional with executive management experience in gambling, consultancy, technology, and finances. Director of Business Development at GTG Advocates and Founding Partner at Afilexion Alliance. These companies provide legal and consulting services. The speaker is also Co-Founder and Director at Caledo.
Joe Ewens: journalist and author of many materials dedicated to gambling. Now, he is a managing editor at GamblingCompliance, a provider of an independent legal, regulatory and business analytics in the global iGaming sector.
The conference will be followed by the Talks&Drinks party. Participants will be able to discuss critical issues as well as find new business partners and investors to implement future projects.
Location and organizer
The conference will take place at Sheraton Zurich Hotel. The registration of participants will start at 9:30 a.m.
The event is organized by Smile-Expo, a company that has been conducting international specialized В2В and В2С events for 13 years.
Hurry up to buy a ticket at the 20% discount! You should just use a promo code: PR20. Register to the conference right away.
Event details are available on the official website of Zurich iGaming Affiliate Conference.
Media profile joins Better Collective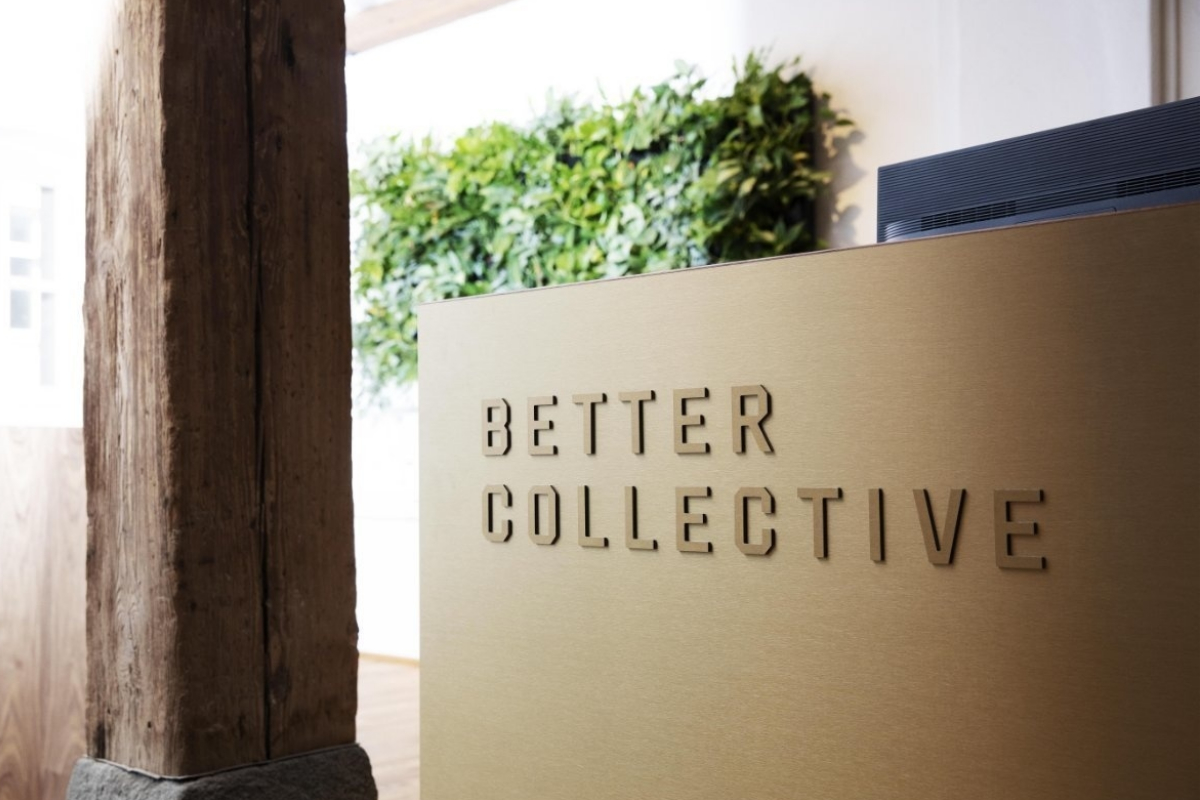 World leading sports betting affiliate, Better Collective, hires former General Manager and Editor-in-Chief of Racing.com, Shane Anderson. Anderson joins the headquarters in Copenhagen where he will take on the position as Senior Director of Group Content & Brand.
On July 1st, 2019, former General Manager and Editor-in-Chief of Racing.com, Shane Anderson, joins Better Collective. In his new position as the Senior Director of Group Content & Brand, Anderson will be in charge of leading an ambitious content strategy that will strengthen the on-site content of Better Collective's brands and products.
Jesper Søgaard, CEO of Better Collective, said: "We are extremely glad to get Shane Anderson on board with us. He comes with many years of managerial experience from within the industry and will help set an ambitious content vision that will empower the Better Collective brands, such as Bettingexpert.com, even further. This will ultimately lead to a better experience for our users."
Shane Anderson said: "I have followed the development that Better Collective has undergone with great admiration over the past few years. I look forward to becoming part of the team in Copenhagen and bringing my experience within journalism to the content production of BC's products to make them even stronger and more appealing to the global community of sports betting fans."
Shane Anderson has been part of Racing.com since its launch in 2014, where he has both had the role as a television presenter, as well as a member of the executive management team.
Smile-Expo to Hold First Georgia iGaming Affiliate Conference Dedicated to CPA Networks and Gambling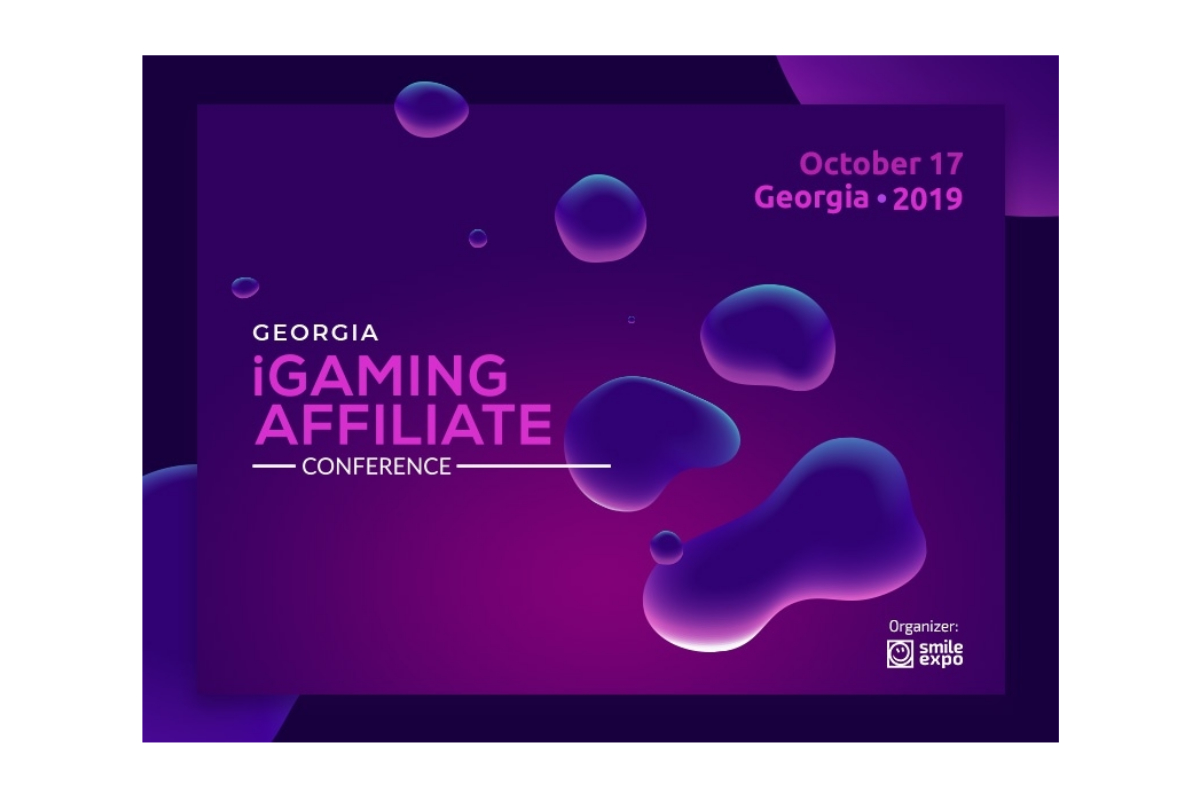 On October 17, Tbilisi will host Georgia iGaming Affiliate Conference, the country's first event dedicated to affiliate marketing in the gambling industry. The event will bring together gambling experts, software developers, and affiliates.
Georgia iGaming Affiliate Conference by Smile-Expo will involve top gambling experts who will share information about new technologies and legal aspects as well as examine affiliate marketing prospects in Georgia and worldwide.
Online Gambling Market in Georgia
The Georgian gambling market is one of the core markets in Eastern Europe. Its traffic is freely accepted by such major affiliate networks as 3sNet, Adventor, and FINAFF.
Besides, Georgian gambling companies use foreign networks to offer their solutions and unique affiliate programs appropriate to their products. The country is included in the map of affiliate programs operating at global and regional levels.
Georgia iGaming Affiliate Conference
It is Georgia's first event dedicated to gambling affiliate marketing, online gambling, and market potential. Invited industry experts will make presentations on online gambling trends, compare legislative issues in different countries, and share secrets of iGaming affiliate program operations.
Exhibition Area
The exhibition area will allow iGaming companies, software developers, and affiliates to present their solutions and services. Attendees will be able to appreciate exhibitors' products and talk to company representatives personally.
Whom the Conference Is Aimed at
Georgia iGaming Affiliate Conference will be useful to affiliates, arbitrage specialists, online casino operators, affiliate network representatives, lawyers, developers of specialized software (web platforms, apps, programs), webmasters, SEO experts, and marketers.
The conference will allow to discover more about the gambling industry regulation, marketing strategies, and gambling affiliate programs. Conference guests will be able to take part in efficient networking, establish beneficial business contacts, and find new partners.
Organizer and Date
The event will be held by Smile-Expo, an international company that has been organizing business events for 13 years. Georgia iGaming Affiliate Conference will take place in the capital of Georgia on October 17.