Affiliate Interviews: Sirp de Wit of PokerListings.com (HighLight Media Group)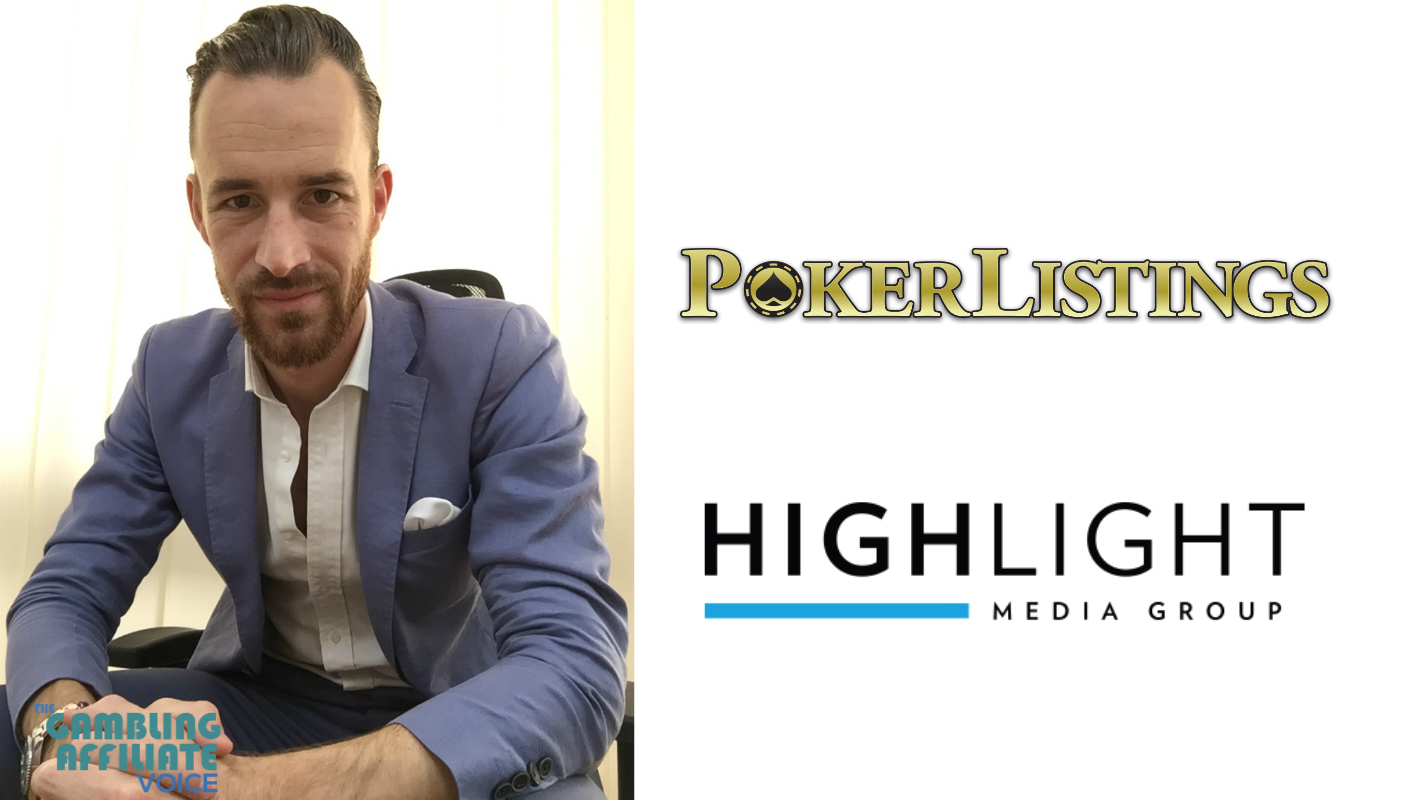 Today you get the chance to meet Sirp who is the Managing Director of PokerListings, the world's most comprehensive online poker guide with in-depth reviews of online poker sites and exclusive bonuses, promotions, tournaments and freerolls, Sirp is active in Igaming since 2009.
Name: Sirp de Wit
Age: 34
Hometown: The Hague, THE NETHERLANDS
Living in: Sliema, MALTA
Favorite Food: Italian/French cuisine
Must Read Book: Papillon (Henri Charrière)
Job title: Managing Director at HighLight Media Group
GAV: Hi Sirp, first of all tell us and our readers as well, a little bit about yourself, we want to know who Sirp really is. How did your career start in the iGaming industry? Since when are you active at PokerListings?
SDW: I graduated in 2008 in the UK and moved straight over to Stockholm, SWEDEN, after receiving a call to join a Lead Generation company (HighLight Media Group) that is active primarily in the iGaming vertical. My career started as a Site Manager for the Dutch Market and I have been with the company ever since, taking on different roles throughout the last 8.5 years and currently the Managing Director running the Poker side of the business. We control many different poker affiliate sites that generate traffic from Europe to North/South America and Asia. The biggest brand in my portfolio is PokerListings.
Out of office you will find me a lot in the park, spending time with my 2.5 year old baby girl. Other than that I will try to watch as much football as possible and enjoy good food/drinks with my better half.
GAV: Do you still remember when you first heard about poker or played it?
SDW: Yes, this was during my time as a under graduate student in the USA. We played quite some poker on campus and around that time I also got introduced to the online version.
GAV: Since there are thousands of websites and portals in this niche out there, where do you think PokerListings stands at this moment and what is that plus that the other poker portals don't have?
SDW: PokerListings is up there with the other big players. We still hold a leading position in the industry while looking at traffic numbers, returning visitors, and value per lead. With the latter being the most important KPI.
PokerListings has a true identity which is the key to lasting in this industry. There are more poker portals that have one, but the majority of the websites don't. They focus only on the business side, while not catering for the primary need of the customer. We, as well, are running a Poker portal that focuses on the business side in order to exist, but we do focus more on delivering for the true need of the customer, even though in most cases this is not directly connected to our business model. We cater for all different types of poker players, delivering the best strategy articles to introduce players to the game, bring the latest industry news, have the most in depth reviews, the rules covering all the different poker games, an extensive video section and even have our own annual live tournament, The Battle of Malta, taking place in Malta with a guaranteed prize pool of 500k EUR. From a business perspective we could deliver the same bottom line without half listed above, but we don't, as we know that we fill a gap that nowadays others are leaving behind which gives us the opportunity to take on a leading role.
GAV: How do you see the online poker market/industry at this moment?
SDW: Poker industry is not what is was, and for smaller affiliates a tough environment to gain market share. However, there will always be a place for online poker affiliation within the iGaming vertical and it is now all about adjusting to a new level of normal.
GAV: What are the strong points of PokerListings and what makes it stand out from the other niche websites/guides?
SDW: Identity, history, value. We are a poker guide that is over 14 years old and has something to offer for all kinds of poker players.
GAV: We have analyzed PokerListings and found some great content. Are you writing it by yourself or do you have a team of people writing for you? How about the blog section?
SDW: We have a Content Team in place in HQ in Malta and have freelancers located all over the world. In order to be top of the game in poker affiliation, you need to deliver top notch content. You won't survive long enough to tell the tale if you try to do this with half work. Content is King in the world of SEO. In order to keep the visitors engaged and thus the Search Engine valuing you, you need to see this as an investment rather than a cost.
GAV: Tell us about the online marketing and SEO of PokerListings, do you have someone inhouse for that our you outsourced it?
SDW: Also the marketing team is situated in HQ in Malta. We focus primarily on onsite SEO strategies. On top of that we spend time on email marketing, social media marketing, and PPC where allowed.
Our Marketing/SEO strategy has changed over the years, as we needed to adjust due to updated guidelines from the biggest Search Engines. Important to keep up to date with the latest trends as no strategy last forever and you need to keep adjusting.
GAV: How do you manage to keep the website fresh and relevant, when a lot of fluffy and nonsense appear on the Internet non-stop?
SDW: We run our own content agenda. Yes, from time to time stories need to be covered as they are too big to skip, but most of the fluffy nonsense we don't touch. The online media landscape is changing to focus primarily on clicks and traffic in order to justify the media budgets. We keep it simple, focus on the world of poker, strategy, bonuses and a bit of fun. So far this has been serving us well.
GAV: We are pretty convinced that you receive messages from Affiliate Managers on a daily basis showcasing their best products. You, of course select them by the brands they work with. What are your thoughts on how a real Affiliate Manager-Affiliate relationship should be built, and how not?!
SDW: Yes, we do. I think –honesty- is still most important. We have worked with almost all poker brands available. And no matter how good your product pitch is, sooner than later your real performance will be public.
GAV: How does the online poker affiliate ecosystem look at this moment, how about the future? Let us in on a few secrets…
SDW: The affiliation part has seen a negative market trend over the last 7 years. However all about adjusting and setting a new strategy with new goals to reach. Still big upsides on the horizon: US market to open, South America/Asia is emerging, possible liquidity sharing between some Southern European countries etc.
GAV: Tell us one change that you want to see in the online poker industry?!
SDW: I would like to see the US open up and get the ball rolling with California. This will happen eventually and this will give a boost to the industry. Politicians should to stop talking BS, and start doing their jobs. Too much talk, too little actions. It does not make sense to me that now in 2017 the fast majority of the US landscape is blocked from online poker. Not only are you depriving the US citizens from such a fun game, you are also missing out on extra income you can strike up on a state/federal level. This so called land of the free is not so free after all.
GAV: Do you have any advice you would like to offer to newbies who are looking to venture into this majestic industry!?
SDW: Whatever segment within iGaming you go into, keep the full focus on the visitor. Keep adding value to the chain. It might be a slower and more costly path to success, but once you are there it will last way longer.
GAV: How about iGaming/online casino conferences, do you attend any of them? If so, which one is your favorite and what is your most fun experience?
SDW: I myself only go to those in London and Berlin. I normally skip Amsterdam, Barcelona and the Nordic Conference but then have my Account Managers on the ground. London and Berlin both are special cities. I enjoy coming down every year for some days.
GAV: What do you think the chances are for Eastern Europe to become a potential gaming hotspot in the near future? Where do you think the region must still improve upon?
SDW: It will take time. These things won't just happen overnight. Not only does the IT infrastructure need to be in place but capital as well. This is still lacking in most of these countries on a scale that it would be interesting to invest. We always set up products in new places where we see potential in the future so that we are ready when needed, but for now keep the marketing spend to a minimum.
GAV: Where would you like to travel in Eastern Europe, any favorite country or region?
SDW: Big fan of Prague. Still has the vibe of a medieval town while excellent place to party and enjoy good food.
GAV: Where you wouldn't want to travel in Eastern Europe 🙂 ?
SDW: No place comes to mind.
GAV: How about a favorite celebrity or a mentor, do you have one?
SDW: Tommy Cooper
GAV: Tell us your opinion about the Gambling Affiliate Voice?
SDW: Fine site. I check the site from time to time for industry latest news headlines.
GAV: Thanks for your time Sirp, we really value it. 
If you would like to suggest subjects for future affiliate interviews, be sure to send your suggestions to: [email protected] .
Gambling.com Group is the 2021 EGR Affiliate of the Year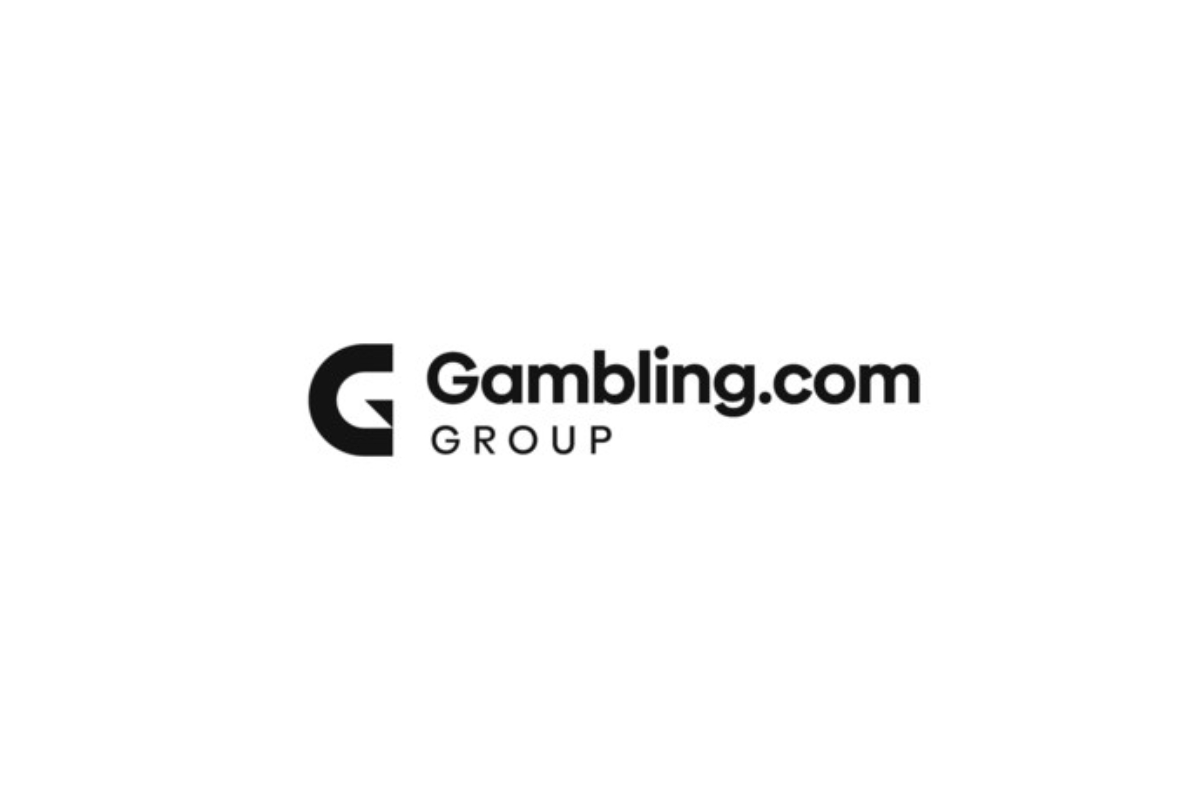 Gambling.com Group Limited, a leading provider of player acquisition services for the regulated global online gambling industry, announced it has won the most prestigious award for affiliates in the online gambling industry: the Affiliate of the Year award presented by eGaming Review ("EGR"). The Group accepted the honor at the 2021 EGR Global Operator Awards in London on November 25th. It is the second time the Group has won the award, following its win in 2018.
Gambling.com Group beat out 15 other affiliates shortlisted in the Affiliate of the Year category by delivering outstanding financial performance during the July 2020 to June 2021 judging period. Not only was the Group a leader in revenue growth, based on public disclosures, but 100 percent of its growth was achieved organically, without any contribution from acquisitions. The Group considers organic revenue to be the hardest thing to achieve in the affiliate industry and the most important financial metric affiliate companies report. This revenue outperformance helped fuel a successful initial public offering (IPO) on the Nasdaq Global Market in New York, making the Group the first online gambling affiliate publicly traded in the United States.
Charles Gillespie, Chief Executive Officer of Gambling.com Group, said of the honor, "Being named the 2021 Affiliate of the Year is the crown jewel on top of a monumental and historic year for the Group. I am grateful to work with our first-class, professional and dedicated team which drove significant growth in the business as well as delivered on our key, strategic projects."
For the Group's Affiliate of the Year nomination, the judges commented, "They have had a stand-out year and quite a lot going for them. Stellar growth and they have done so much over the past year. Differentiation, quality and scale – they cover it all off with a data-driven approach."
The EGR Awards are judged by a team of independent, external judges with a diverse range of in-depth online gambling expertise. The awards were given by EGR Global, a B2B publisher and networking group for the online gambling industry.
Blexr has won its fifth award in three years after being crowned Best Casino Affiliate at the EGR Operator Awards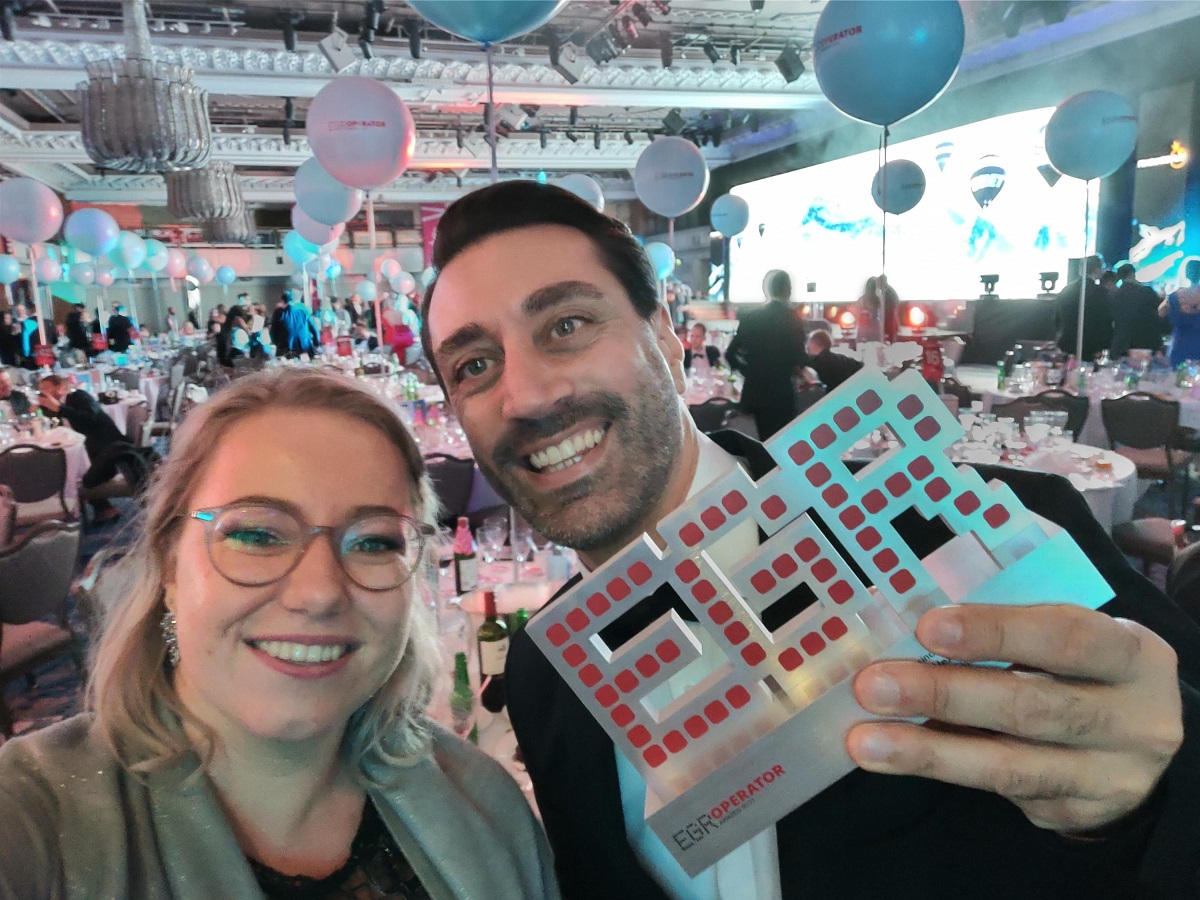 The event, held at the Grosvenor Hotel in London on 25 November, saw Blexr pick up this award for the second time, having previously won the same prize in 2019.
Blexr is a lead generation company which operates in the iGaming and sportsbook affiliate markets. It is a remote-first company with an office in Malta.
The EGR Operator Awards describes itself as the Oscars of the iGaming world, and its judges said Blexr offers "quality products and truly covers the globe".
They added: "Blexr has innovated with some unique features that go over and above the standard affiliate offering, which is always great to see.
"One for the ages – a truly long-standing operation that has successfully evolved with the times, and most importantly with compliance."
Koen Bongers, Blexr's head of marketing, said: "We're absolutely delighted to be recognised once again by the EGR Operator Awards.
"Our whole team works very hard to offer quality products and create innovation, so it's fantastic to win another award, one which all our Blexrians can be very proud of."
Rightlander partners with BetBull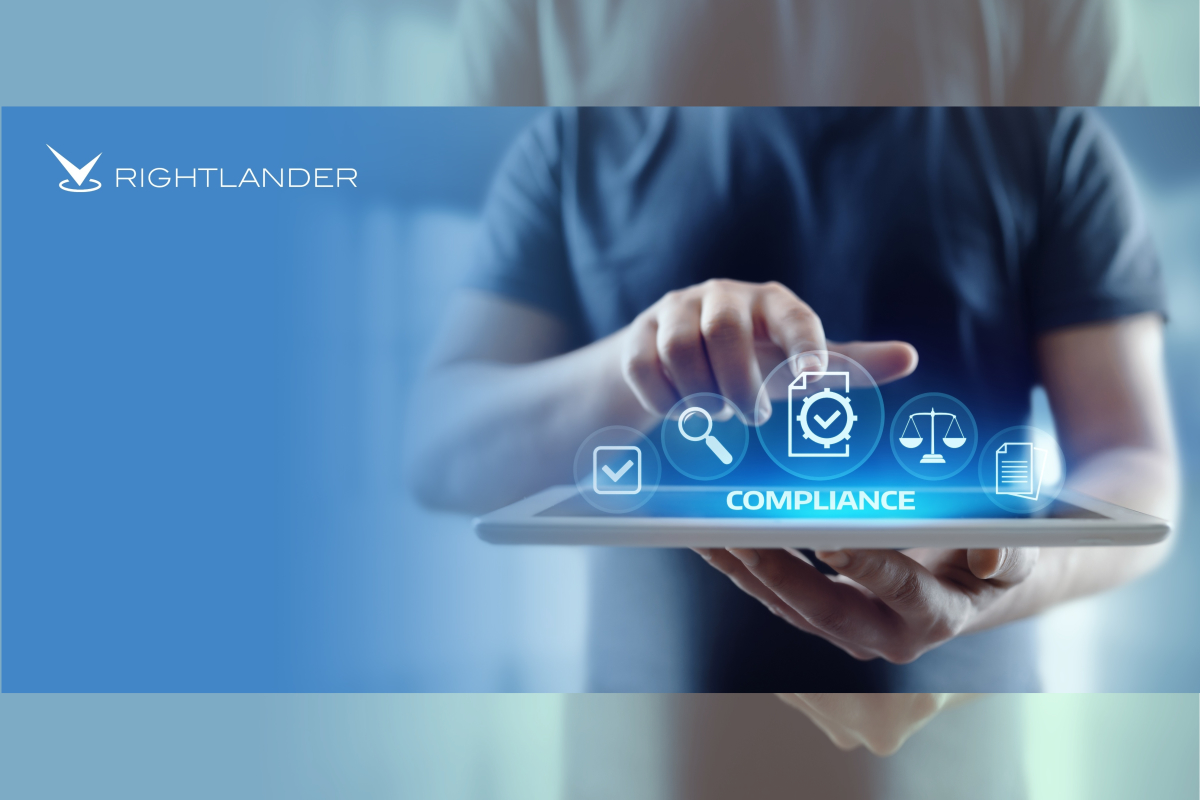 Supplier to help tier one operator improve affiliate compliance
Rightlander.com, the ground-breaking compliance platform has signed a deal with BetBull to help them improve affiliate compliance and boost responsible gambling measures.
Nicole Mitton, Head of Customer Success at Rightlander.com, said: "It's great to see operators like BetBull partnering with Rightlander to ensure adherence to advertising regulations. These efforts are not only noteworthy from a regulatory point of view, but are also a solid indicator that BetBull are invested in protecting the interests of their stakeholders, affiliates and players in regulated markets."
Rightlander will offer its technology which encompasses a comprehensive range of affiliate compliance tools which include the Automated Compliance Monitor, a PPC Monitor and a Proactive Affiliate Finder allowing BetBull to remain proactive and in control of their affiliate marketing.
Gabrielle Mallia, BetBull said: "We decided to opt for Rightlander because of its ability to give further visibility into our affiliate's practices. The PPC Monitor is particularly key in allowing us to ensure adherence to policies specifically related to keywords and geos of promotion. Rightlander increases the efficiency in our compliance monitoring with its wide scope and allows us to quickly identify any breaches should they occur."
The Automated Compliance Monitor helps detect non-compliant content across territories including the United Kingdom, Sweden, Denmark, Australia and the United States. The monitor flags potential violations such as missing terms and conditions, outdated offers, incorrect marketing assets allowing BetBull to remain compliant according to their jurisdiction's regulations.
The Proactive Affiliate Finder scans millions of web pages every month to identify new and prominent sites and the innovative PPC Monitor identifies harmful ads to stop them from appearing on an operator's branded keywords.