Affiliate Interviews: Oren, Manager of OnlineCasinoReports.com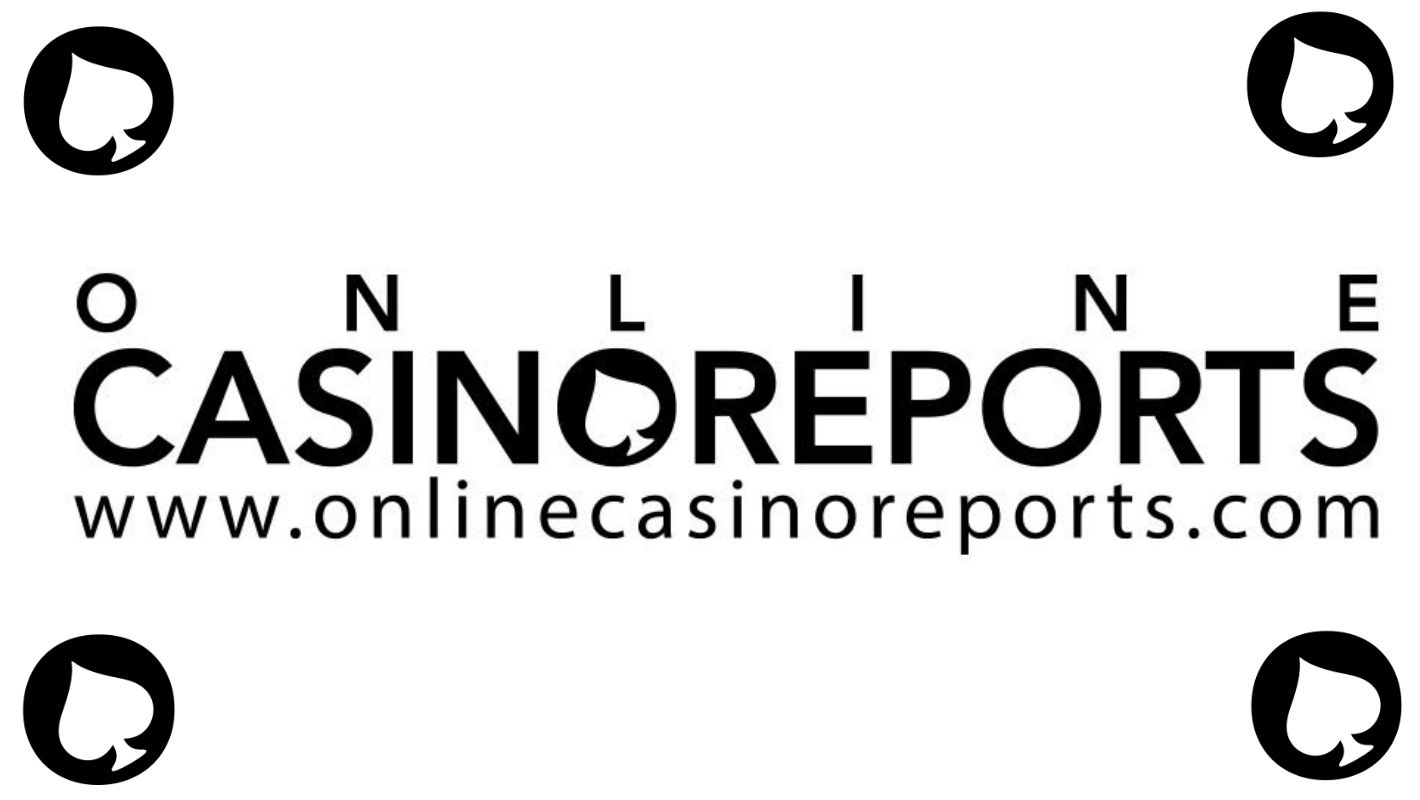 For our newest affiliate interview we caught up with Oren, who's Manager at Online Casino Reports! Their site was launched in 1997 and is online since then,  providing a very sharing community, useful guides, rich-media guides, but also news coverage from across the industry!
GAV: Hi Oren, first we would like to thank you for the opportunity. Could you share with us your profile so our readers can get a better idea of who you are?
Name: Oren
Age: 37
Hometown: Tel-Aviv, Israel
Living in: Tel-Aviv
Profession/Job title: Online Casino Reports Manager
GAV: Since there are thousands of websites and portals in this niche out there, where do you think Onlinecasinoreports.com stands now and what is that plus that the other portals don't have?
OCR: One of our strong points is our seniority – we've been running OnlineCasinoReports.com since 1997, back when the online gambling industry was more or less in its infancy, so in many ways, we've grown and matured with this industry, we learned what works and what doesn't; what players look for, what's good for them and what's bad.
GAV: How do you see the online casino market/industry at this moment?
OCR: The industry is at a very good point at the moment – we see brands opening every day and a positive push towards regulation around the world. This regulation means that both operators and affiliates are found in a constant need to adjust to the ever-changing environment, to help players safely navigate – this is where we step in. We're always adding more content, adapting to the changes and innovations in the industry.
GAV: In your opinion what are the strong points of Onlinecasinoreports.com and what makes it stand out from the other niche websites/directories?
OCR: Apart from our seniority, we're simply an authoritative site which serves as a guiding light for players; I can say that with the confidence of many players who have gone through our site and had great experiences. We've got a good mix of elements that work together in order to enhance that authoritative point, for example – our huge directory which is growing on an everyday basis, with everything related to iGaming covered – from the smallest software developer to the biggest industry events.
We are also very active with iGaming events, forming media partnerships with events all over the globe as well as with lesser known software developers/providers whose names and products we help to get out into the open! Also, our international presence is a strongpoint – as of today, OnlineCasinoReports is available in over 70 locales, in 35+ languages. We provide reviews, news, articles, guides and localized newsletters for readers from all over the world, in their language, the content that is relevant to us.
GAV: Could you tell us a bit about the beginnings of Online Casino Reports?! We know that you (onlinecasinoreports.com) are a very established portal, next year you'll turn 20 years old! How was the portal started and most of all what difficulties you have to overcome at the beginning?
OCR: The portal started as a news and reviews site for the online casino player, back when the internet was mainly informative and Google had only started; the difficulties we've faced were pretty normal for anyone who starts a new site, and we endured. We recognized the need for good, solid info, and filled our site with guides, how-to's, informative articles and in-depth helpful reviews which were aiming to answer exactly what a player asks.
GAV: We have surfed your website and found some great quality content. Are you writing it by yourself or do you have a team of people writing for you? You currently have more than 70 local sites in more than 35 different languages, is it hard to maintain all of them?!
OCR: Naturally when supporting so many languages, you need people to provide good content. We have a team of committed writers from all over the world who are led by our Chief Editor Amir, who is also responsible for our 70+ local sites, presiding over a great team of dedicated translators and writers who write in their own language for our readers from all over the world. It's hard, no doubt about it, but the challenge is always welcome – a sense of self accomplishment is great, as well as the fruits of the hard work which are apparent as well.
GAV: How about the online marketing and SEO of the Online Casino Reports websites, do you have someone in-house for that our you outsourced it?
OCR: We think that SEO as we knew it is gone, this is something quite fresh. All we focus on is providing high quality content that is relevant for the player. This has always been our first priority.
GAV: We are pretty convinced that you receive messages from Affiliate Managers on a daily basis showcasing their best products. You, of course select them by the brands they work with. What are your thoughts on how a real Affiliate Manager-Affiliate relationship should be built, and how not?!
OCR: It is of great importance for affiliate managers and affiliates to work together. We do our best to reply to everyone and we try to recognize the affiliate managers that understand that each side has responsibilities and not the affiliate alone or the brand alone can succeed, it's a team game and if both sides understand that, then a true successful cooperation can be achieved.
An affiliate should have the tools to make the success a reality, but his efforts can go to waste if the affiliate manager does not provide with the substance for the tools. This can range anywhere from being responsive to providing banners and specialized offers. Also, a good affiliate management system is super important! It's also very important to understand each others needs, like in any relationship.
GAV: As we already mentioned next year, in 2017 Online Casino Reports is gonna celebrate it's 20th Anniversary, do you have any special events planned for this occasion?!
OCR: Well, we didn't think about it too much but now that you mention it, we might have a drink for that 🙂 Of course we will do something but at this stage it's a surprise!
GAV: How do you see the future of the online casino/gambling industry? For instance, will it become a truly global phenomenon?
OCR: It's already deep in the process of becoming a truly global phenomenon – we've seen and are seeing a tremendous shift towards regulation across the world. Regulators simply cannot sit on the fence anymore; you have to make a decision. We've seen this with the Romanian case (for which we've received a license from ONJN) and on the other hand, we're seeing places like South Africa where efforts for regulation come up against a hard wall, again and again.
Besides, we have always been advocates for online gambling becoming a global phenomenon.
GAV: Tell us one change that you want to see in the online casino industry?!
OCR: We would like to see more regulation – countries lifting their ban on online gambling and becoming regulatory. This is for the benefit of everyone – revenues for governments, safety for players, business for operators and affiliates, and a way to combat and, ultimately eliminate, the abuse of this industry.
GAV: Do you have any advise you would like to offer to newbies who are looking to venture into this majestic industry!?
OCR: It's like any new business, work hard, investigate, research, learn, provide a quality product and you shall succeed.
GAV: How about iGaming/online casino conferences, do you attend any of them? If so, which one is your favorite and what is your most fun experience?
OCR: Our favorite events are AAC & LAC which we always try always to attend. We enjoy attending these two, even if the days themselves feel like boot camp 🙂 Meetings from dusk till dawn without a lot of time to soak in the sights and sounds which are always fascinating, brimming with innovation for the industry.
GAV: What do you think the chances are for Eastern Europe to become a potential gaming hotspot in the near future? Where do you think the region must improve upon?
OCR: We've been seeing a lot of activity in the Eastern European markets in the past few years, it really does seem like something is booming. From many conferences and events to new brands – we think that it's a wonderful process and excited to see how it progresses. Improvement-wise, regulation is of great importance. Also, we've been seeing a rise of Bitcoin usage among players from Eastern Europe – maybe that cryptocurrency can serve as a true bridge between East and West and to push the Eastern European market further.
All in all, we remain optimistic about Eastern Europe – there's a great movement towards iGaming in that region now which cannot be put down.
GAV: Where would you like to travel in Eastern Europe, any favorite country or region?
OCR: Never thought about it, every new place is interesting; so anywhere in Eastern Europe, really.
GAV: How about a favorite celebrity or a mentor, do you have one?
OCR: Larry David and Jerry Seinfeld.
GAV: Tell us your opinion about the Gambling Affiliate Voice?
OCR: We've only just recently learned of your site, when we were approached for an interview, I think it's a very nice idea to focus on affiliate voices. From what we've seen so far, Gambling Affiliate Voice looks like a serious website that puts affiliates in the center. We look forward to seeing the site grow!
GAV: Thanks for your time Oren, we appreciate it, all the best to you and we would like to wish OnlineCasinoReports.com a happy anniversary in advance!!!
Media profile joins Better Collective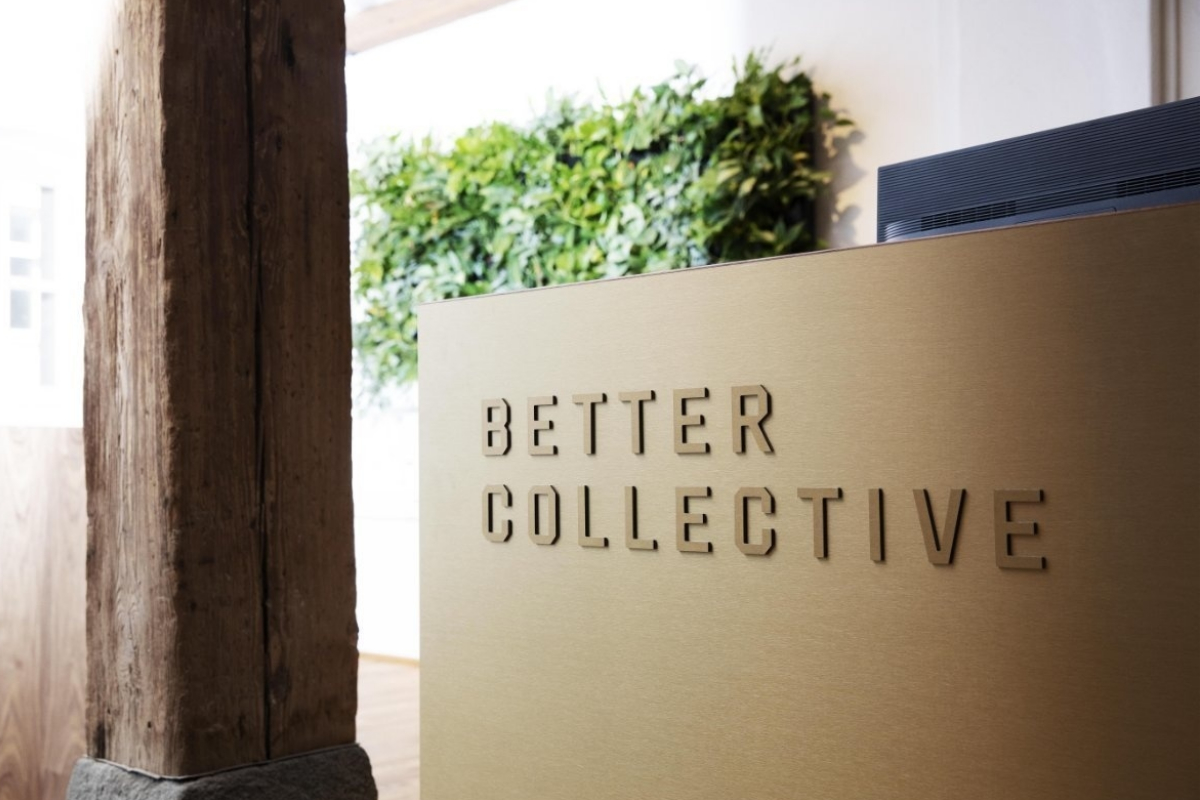 World leading sports betting affiliate, Better Collective, hires former General Manager and Editor-in-Chief of Racing.com, Shane Anderson. Anderson joins the headquarters in Copenhagen where he will take on the position as Senior Director of Group Content & Brand.
On July 1st, 2019, former General Manager and Editor-in-Chief of Racing.com, Shane Anderson, joins Better Collective. In his new position as the Senior Director of Group Content & Brand, Anderson will be in charge of leading an ambitious content strategy that will strengthen the on-site content of Better Collective's brands and products.
Jesper Søgaard, CEO of Better Collective, said: "We are extremely glad to get Shane Anderson on board with us. He comes with many years of managerial experience from within the industry and will help set an ambitious content vision that will empower the Better Collective brands, such as Bettingexpert.com, even further. This will ultimately lead to a better experience for our users."
Shane Anderson said: "I have followed the development that Better Collective has undergone with great admiration over the past few years. I look forward to becoming part of the team in Copenhagen and bringing my experience within journalism to the content production of BC's products to make them even stronger and more appealing to the global community of sports betting fans."
Shane Anderson has been part of Racing.com since its launch in 2014, where he has both had the role as a television presenter, as well as a member of the executive management team.
Smile-Expo to Hold First Georgia iGaming Affiliate Conference Dedicated to CPA Networks and Gambling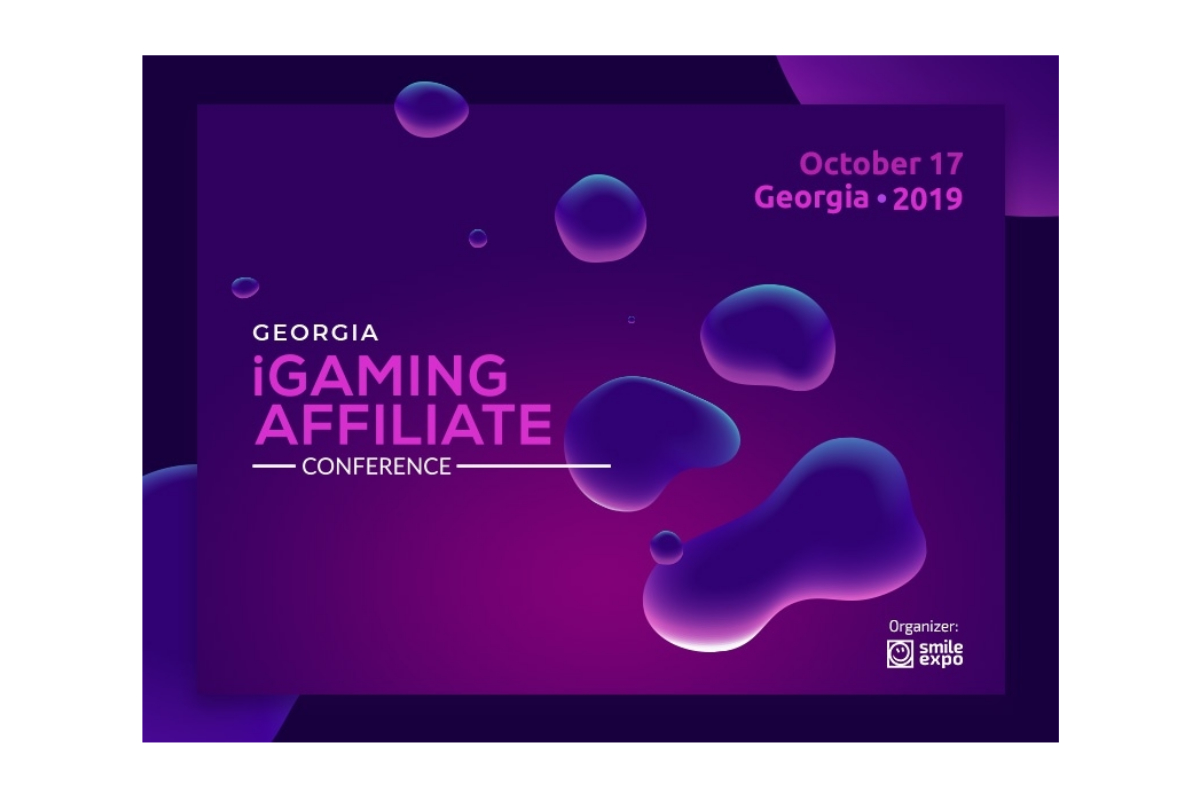 On October 17, Tbilisi will host Georgia iGaming Affiliate Conference, the country's first event dedicated to affiliate marketing in the gambling industry. The event will bring together gambling experts, software developers, and affiliates.
Georgia iGaming Affiliate Conference by Smile-Expo will involve top gambling experts who will share information about new technologies and legal aspects as well as examine affiliate marketing prospects in Georgia and worldwide.
Online Gambling Market in Georgia
The Georgian gambling market is one of the core markets in Eastern Europe. Its traffic is freely accepted by such major affiliate networks as 3sNet, Adventor, and FINAFF.
Besides, Georgian gambling companies use foreign networks to offer their solutions and unique affiliate programs appropriate to their products. The country is included in the map of affiliate programs operating at global and regional levels.
Georgia iGaming Affiliate Conference
It is Georgia's first event dedicated to gambling affiliate marketing, online gambling, and market potential. Invited industry experts will make presentations on online gambling trends, compare legislative issues in different countries, and share secrets of iGaming affiliate program operations.
Exhibition Area
The exhibition area will allow iGaming companies, software developers, and affiliates to present their solutions and services. Attendees will be able to appreciate exhibitors' products and talk to company representatives personally.
Whom the Conference Is Aimed at
Georgia iGaming Affiliate Conference will be useful to affiliates, arbitrage specialists, online casino operators, affiliate network representatives, lawyers, developers of specialized software (web platforms, apps, programs), webmasters, SEO experts, and marketers.
The conference will allow to discover more about the gambling industry regulation, marketing strategies, and gambling affiliate programs. Conference guests will be able to take part in efficient networking, establish beneficial business contacts, and find new partners.
Organizer and Date
The event will be held by Smile-Expo, an international company that has been organizing business events for 13 years. Georgia iGaming Affiliate Conference will take place in the capital of Georgia on October 17.
Participants of Zurich iGaming Affiliate Conference: Countries, Areas, and Companies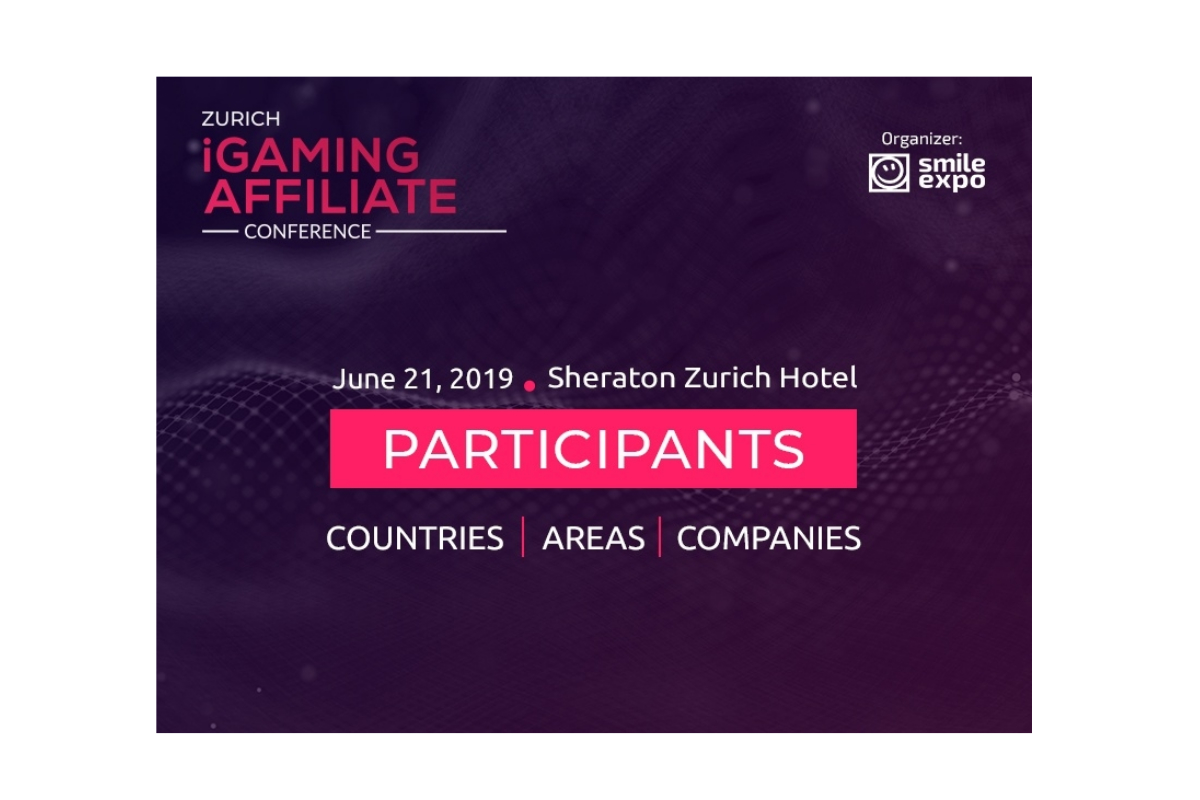 On June 21, Switzerland will host Zurich iGaming Affiliate Conference. It is the country's first event uniting gambling business representatives and specialists from affiliate marketing companies.
Why is it important to attend the event?
Zurich iGaming Affiliate Conference is Switzerland's only event bringing together the specialized audience and providing relevant practical knowledge about online gambling business operations. Representatives of virtual casinos and land-based gambling venues will meet and share their experience.
As part of the conference, speakers will talk about market trends, industry regulation, project promotion, and affiliate marketing opportunities. They will present case studies and give answers to guests' questions.
Each participant is a potential business partner. Therefore, due to efficient networking, local gambling operators and foreign gambling companies will obtain new companions, while affiliate network representatives will be able to agree on collaboration with casinos and webmasters. Besides, guests will get a chance to meet investors who are ready to assist in implementing various projects.
Who will participate in the event?
The event dedicated to gambling and СРА networks will become a meeting point for gambling market players engaged in online and offline segments. They include casino managers, SEO specialists, arbitrage experts, webmasters, lawyers, and digital agencies. They will represent such companies and organizations as DAO.Casino, PartnerMatrix, Endorphina, Red Tiger, Lucky Labz, Rombet, Planzer Law, Federbet, Global Bet, Buffalo Partners, Astrea, Expozive, PLANZER LAW, and so on.
The wide geography of conference participants consists of experts from Italy, Germany, Sweden, the UK, Malta, and other European countries, as well as the USA and South Caucasus.
The specially prepared infographics will allow you to examine focus areas of participants and the full list of countries represented by them.
Noteworthy is that the international event will be attended by representatives of leading offline and online casinos.
The event will be concluded with an incredible afterparty in the Talks&Drinks format. The party will be the best place for finding new partners, making successful deals, and introducing your own projects.
To communicate with top gambling representatives, register to the event.
Buy tickets at a 20% discount! You should just use the PR20 promotion code.  Buy a ticket >>>