Affiliate Interviews: Monika Niebelska of Kasynoorzel.pl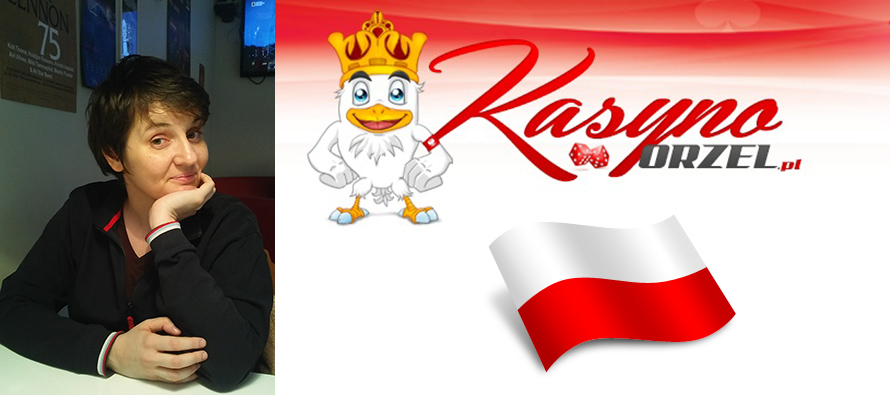 It has been quite a while since we have added interviews with gambling affiliates and we sure did miss hearing all these inspirational stories. We have been in "the lab" and made the necessary improvements for you to have the best experience while browsing and adding your thoughts on our portal.
Thus we have managed to catch up with Monika from Kasynoorzel.pl, an interesting and informative website in the Polish region which aims to bring fresh news from available online casinos. The interview is very educative and one interesting thing we have learned from this interview is that no matter where you live, all it takes is passion and you can have a remote business as an affiliate. Oh yes, almost forgot….orzel means eagle in Polish 🙂
EEG: First, we would like to thank you for the opportunity to interview such a highly appreciated professional of the industry. Could you  share with us your profile so our readers can have a better idea of who you are?
Name: Monika Niebelska
Age: 30
Hometown: Wroclaw, Poland
Living in: Tallinn, Estonia
Favorite Food: homemade lasagna accompanied by red wine
Must Read Book: anything from Dostoyevsky
EEG: Tell us a bit about yourself, we want to know who Monika really is, the main person behind the Polish and Czech Republic's management at Kasynoorzel.pl. Where were you born? What was the key idea of developing this great review website for top online casino games and reviews?
Monika: I had spent most of my life in Wroclaw, my hometown then I moved to Czech Republic for studies and now I live in Estonia. First I tried gambling when I was maybe 7 years old. It was on a ferry from Sweden and I spent my last few coins on slot machines.
The idea behind our websites is really simple: We want to be number one choice for iGaming players and I don't mean being on the first page of search engine results. Rather than being no. 1 in Google we want Kasynoorzel.pl or any other website we work on to be in every igamer's browser bookmarks. We are doing our best to make our websites useful and attractive to experienced gamers as well as those who are just starting their gambling adventure and we are all happy to see how many returning visitors we have and how engage they get on our websites.
EEG: Since there are thousands of casino game review websites out there, where do you think Kasynoorzel.pl stands now?
Monika: I would say we are a strong player in our league but there is still space for improvement.
EEG: What are the strong points of Kasynoorzel.pl and what makes it stand out from the niche websites?
Monika: There are plenty of websites in our niche many of which are of very low quality. Designed in a really chaotic manner often written in poor language either not up to date or flooding reader with nonsense content these websites are just tiring for users to even browse through. What makes Kasynoorzel.pl stand out is that we do everything but what I have just described. We keep the website simple with best quality content. Sometimes it's better to write one blog entry less than to post something you would not want to read yourself. 
EEG: What were the bumps on your road when you got started and how did you overcome them?
Monika: I was an absolute SEO and iGaming rookie when I started working in the field and it was only thanks to Thomas, our manager that I got where I am right now. He put all his trust and faith in me and I am really grateful for that. I also got great support from my fellow colleagues.
We have browsed your website and found some high quality content. Are you writing it by yourself or you have a team of people writing the reviews? How many reviews are there on your website?
Monika: I am the person responsible for all our Polish and Czech websites and their final look. Usually I write the content myself but I have few trusted freelancers who contribute their texts from time to time. I cannot really say how many reviews we have right now as the number keeps on changing.
EEG: How do you keep the content fresh and devoid of clutter when a lot of fluff and nonsense appear on the Internet on a daily basis?
Monika: Online casinos and slots we promote on all our websites are brands that are trusted and friendly to Polish and Czech players. This on its own filters out a lot of poor content. With that we just listen to our readers, what they like and what they are interested in and just try to couple that with our writing.
EEG: We are sure that you receive daily messages from Affiliate Managers showcasing their products. You of course select them by the brands they work with; but what are your thoughts on how Affiliate Manager-Affiliate relationships should be built?
Monika: We read every message we receive and even if it is clear that the sender did not put any effort in even looking at our website we still reply and politely decline the offer. I think the relationship should be based on mutual respect and understanding. You get something from me and give something in return, you have some targets to meet and I got mine. At the end of the day what matters is the brand we both work for gets promoted and receives new customers and it is a win-win situation for all of us.
EEG: How do you see the future of the gaming industry? For instance, will it become a truly global phenomenon in the near future?
Monika: Gambling in all its forms has been existing all over the world for ages and there is no indication that it is going to be otherwise even if many governments are trying to partially or completely ban it. On the contrary, thanks to rapid development of web and mobile technology casino games will become a worldwide product.
EEG: Can you name one change that you want to see in the casino affiliate ecosystem?
Monika: I would like casinos as well as game providers to be more diverse. I know that it is not easy as the basics are the same everywhere. In each casino we will find the same rules for card games, same rules for sportsbook and in each one there will be slots with spinning reels. The same thing however can be presented in so many different ways starting from website layout through game technology up to bonus system for players.   
EEG: What advise you would like to offer to the new affiliates who are looking to venture into this great industry?
Monika: To take more time when choosing whom to promote and to be more humble when dealing with business partners. Also to be patient.
EEG: Who is your favorite celebrity?
Monika: That is a very difficult question as I don't really know what is happening in the celebrity world. Nowadays there are many people who are "famous for being famous" and you really cannot figure out who is who there. I'd rather read about someone famous for his professional achievements who sets example to follow than see another article about someone's plastic surgery.
EEG: If you would just open your YouTube search bar, what would you search for?
Monika: That strictly depends on three factors: When? What for? What's my mood? Work related search would most probably be some new slot machine. For writing an article or answering e-mails I usually choose either a jazzy tune or a computer game soundtrack. Friday night means "Back to the 80s" whereas romantic dinner tastes better when listening to chanson francaise.
EEG: Back to work. Do you attend any iGaming conferences? If so, which one is your favorite and what is your most fun experience?
Monika: I do not attend iGaming conferences myself, we have a dedicated team for that. I prefer to stay in the office and write another review.
EEG: How do you rate the chances of Eastern Europe becoming potential gaming hotpot of the future? Where do you think the region must improve upon?
Monika: Eastern Europe has really great potential to become one of the most attractive areas for iGaming. I think it is more a question of casino companies to become more Eastern Europe oriented. Let's take Poland as example, one of the largest countries in the region where gambling market is not that strictly regulated as in Estonia but where players still feel neglected if not ignored by many big casino brands. I have seen many websites where the so-called 'Polish language version' equals translation of the main page only, often with horrific spelling mistakes or where you cannot make deposits in the local currency and where you can only dream of customer support assisting you in Polish. I am not saying all casino websites are like that but there is definitely still to be improved in that matter.
EEG: Alright, here comes the fun part…., where would you like to travel in Eastern Europe, some part of the region maybe that you haven't visited yet and favorite destination around the world.
Monika: I definitely want to see Russia, hopefully I will visit St. Petersburg soon. I would like to go to Hungary or Romania and for sure explore more of my own country. Favorite destination around the world? I think that would be North Pole.
EEG: Where you wouldn't want to travel in Eastern Europe?
Monika: Honestly speaking I haven't seen that many places in Eastern Europe so I cannot really say which one I would not like to visit.
EEG: What is your opinion about EEG (Eastern European Gaming – eegaming.org)?
Monika: Eastern European market clearly needs its representative online and I am really glad that there is such place as eegaming.org that does the job!
AffiliateINSIDER hosts first-of-its-kind Business Coaching Workshop at AIBootcamp with George Swift , Bigger Brighter Bolder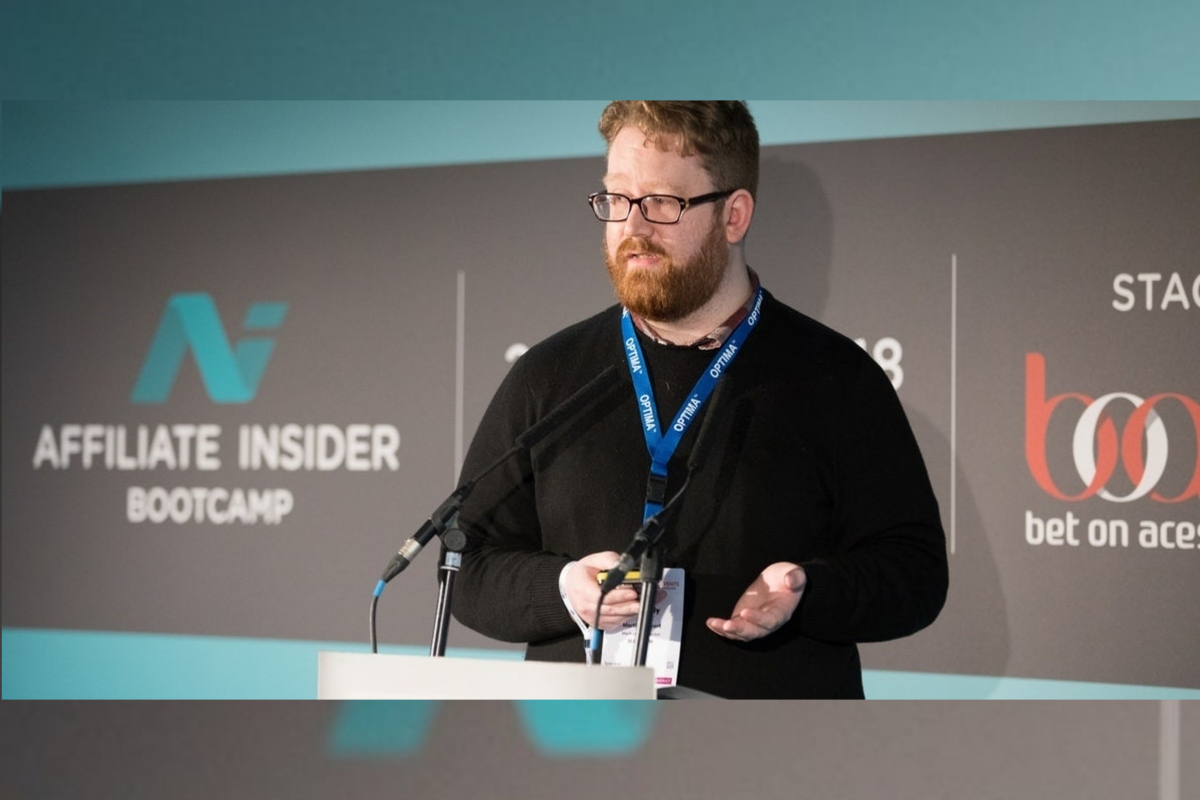 Celebrated UK entrepreneur business coach George Swift will host an exclusive 'Elevate and Thrive' Affiliate Business Coaching Workshop at March's AffiliateINSIDER Bootcamp, the first time such an initiative has ever been offered at an igaming affiliate event.
Held at Under the Bridge, a unique and stylish venue positioned underneath Chelsea's Stamford Bridge Stadium, the two-day event on 21-22 March has been designed to help igaming affiliates growth hack and gain expert digital knowledge for driving traffic to their sites.
Swift, who runs business coaching group Bigger, Brighter, Bolder (BBB), will ensure affiliate entrepreneurs focus on their individual journey in obtaining business success and have the right business mindset to drive revenue growth.
The workshop is built around the 'hero's journey' – a powerful metaphor for the journey to business success. While learning tools and tactics is essential, equally important for success is having the right business mindset.
Business coaches can be an invaluable resource when it comes to bolstering your business model, with the International Coach Federation suggesting they can increase
profit margins by an average of 46%. Further research has demonstrated a 570% return on initial investment in coaching.
This coaching session is not only unique to the AffiliateINSIDER Bootcamp conference, it is the first time an affiliate event will host a dedicated business coaching workshop.
Curated by AI founder and CEO Lee-Ann Johnstone, the event boasts a full two-day agenda of digital expert speakers, an experts mentor panel and several opportunities to make new introductions, giving attendees the chance to grow their business network.
"We are delighted to be hosting the first curated affiliate business coaching workshop for iGaming affiliates at Bootcamp this year. Affiliates who are looking to growth hack their business will certainly get the digital insights they need to get ahead of the curve and we'll help them build a stronger entrepreneurial mindset to support their business success," Johnstone explained.
Swift added: "I believe entrepreneurism is the greatest vocation on earth and offers an unprecedented opportunity  to those that step up to its calling. However, that opportunity comes at a price: it's hard work, challenging and can be very lonely.
"Whilst every journey is unique, there are commonalities we all share and those are what I will be sharing on the day. I'm really excited to be part of the AffiliateINSIDER Bootcamp and I'm looking forward to sharing the Entrepreneurial Journey of Success with all present."
LeoVegas really is making dreams come true this Christmas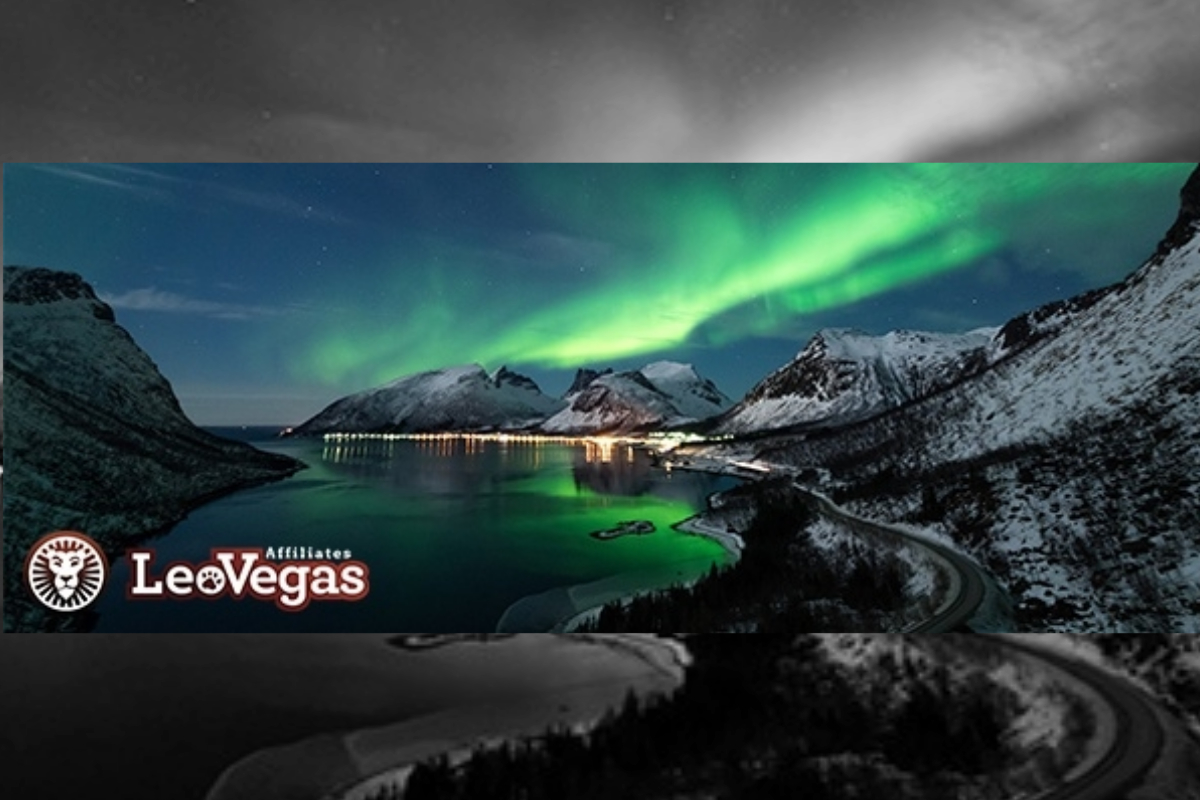 LeoVegas is giving away 5 nights under the Northern Lights!
It's that festive time of year when our customers begin to dream of log fires, Christmas trees and dashing through the snow on a reindeer-drawn sleigh with mince pie crumbs in their laps. Well, good tidings are here as LeoVegas would like to spread the festive cheer by making two of these lucky customers' dreams come true this New Year!
We will send two players and their plus ones to the Kakslauttanen Arctic Resort in Lapland on a once in a lifetime trip where they'll sleep under the stars in glass roofed igloos – and may even see the Northern Lights flickering above while tucked up cosy and warm in a comfy bed as the snow falls around them.
This incredible trip also includes six activities which winners can choose themselves. These include a 4-hour husky safari, Aurora hunting on a horse drawn sleigh, visiting reindeer on a snowmobile or learning how to master Nordic skiing.
To be in with a chance of winning, new customers just need to deposit and wager 50 in the Live Casino or Casino (from 10/12/18 to 01/01/19) on any game to get one ticket into the raffle. The winners will then be drawn randomly on 2nd January.
A geo-targeted landing page promoting the campaign will be available by end of this week. Please contact your account manager or AffiliateTeam@leovegas.com for the media ID or if you have any queries. This campaign will be live in all markets except Italy from 10th December.
Leo really is making dreams come true this Christmas at LeoVegas!
Best regards,
The LeoVegas Affiliate Team
Affiliate Interviews: Steven Hubbard, of SweGaming and BettingLounge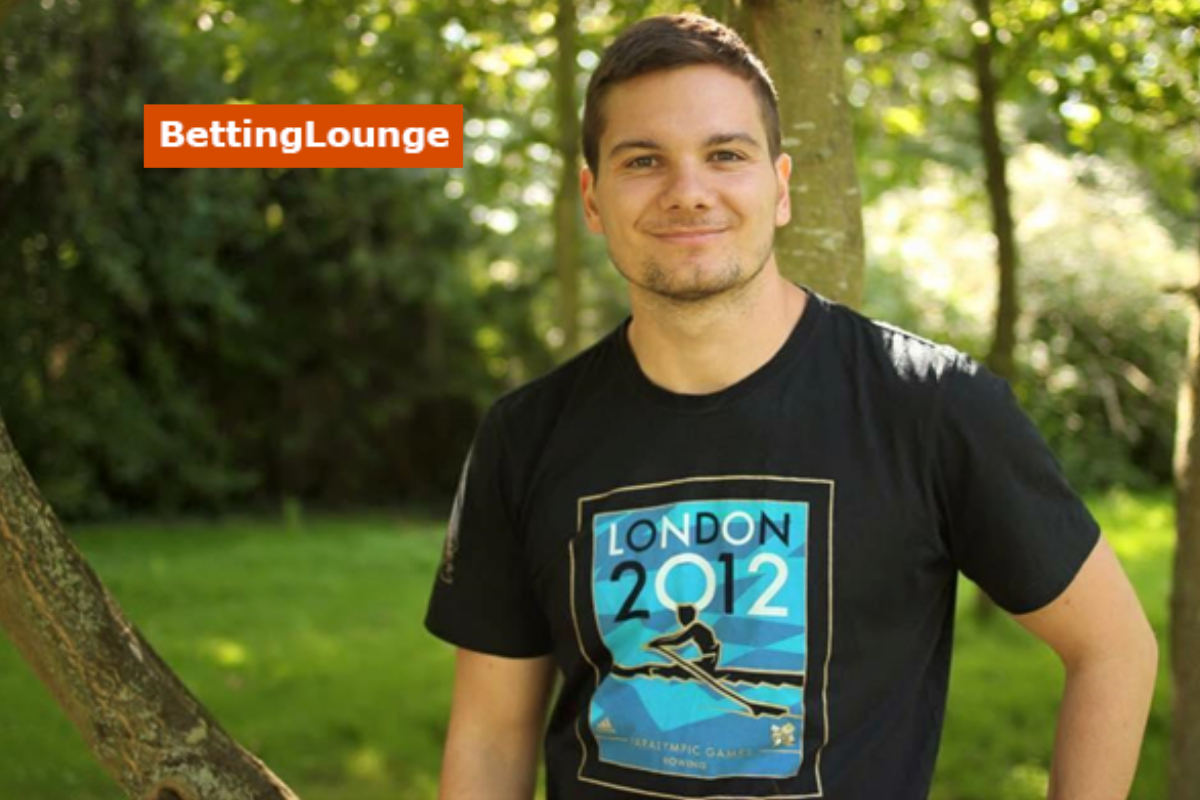 This is our second interview with Swegaming. We are checking how they are doing right now.
GAV: Hi Steven, first off we've been talking with you before, around 2 years ago to be exact, and first wanted an update on what Swegaming and BettingLounge have been up to since then.
The last two years have been hectic for Swegaming as a company, and since I joined this year we've been ramping up our efforts towards the UK market with our site BettingLounge.

We've launched a completely new look and feel to the site while adding new sections including our popular betting tips. We have also added new functionality and content to help our visitors make the right decision when choosing which betting sites to use.
GAV: Could you tell us some quick facts about you?
Name: Steven Hubbard
Age: 24
Hometown: Wymondham
Living in: Gothenburg
Favourite Food: Pizza
Must read book: Running: The Autobiography
Best dart player: Phil Taylor
GAV: Tell us more about yourself, we want to know exactly who Steven is, the product owner of Bettinglounge. How was it to move to a new country? How is it to work at a big affiliate company as Swegaming?
Well, I grew up in a small town in Norfolk, England. I spent most of my working life as a Lifeguard and Swimming teacher but decided to go travelling for a change.
There I met my Swedish girlfriend and moved to Gothenburg, where I met Andreas and David (founders of SweGaming AB). Moving to Sweden was a lot harder than the travelling I had done, but I had great support from my girlfriend and her family.
Working at SweGaming has been a wonderful opportunity to learn and develop new skills. They have a lot of valuable experience in the Swedish market and exciting ideas for the UK.
GAV: What would you say is the biggest competitive advantages for Bettinglounge? What makes Bettinglounge stand out from the crowd?
We are looking to change the affiliate industry by offering an honest, transparent and personal product. All while promoting safe and responsible gambling.
We have some really exciting long-term projects that I think will add a lot of value to BettingLounge, while continuing with our personal touch instead of hiding behind a brand name.
GAV: What is the biggest challenge for you as a product owner?
The need for constant innovation is the biggest challenge facing us. There are a massive number of affiliates in the UK, and we have to offer something special to stand out.
GAV: We have done some reading at your site and found out some really interesting betting tips, how can you know so much!?
Well, I am in no way a betting tipster or expert. But, I have been following sports, mainly football and darts for most of my life. Of course, you learn a lot from that over the years.
But, the most valuable information is gained by a bit of research. All of our tips are well researched with key stats and facts for the match. It is not a foolproof way of betting, but it will help in your decision making.
See our betting tips as a guide, or if you agree, of course, you are welcome to back them. But, remember to do so in a fun and responsible way.
GAV: Steven, who is your favourite model? Is it Zlatan or David Beckham?
Ah, that's a tough one. Of course, David Beckham is my favourite model. I mean his boxers are not great, but what a man he is!
GAV: What betting tip has been your best in ROI?
The best betting tip so far has been a 12/1 win treble with Betway. Three away wins, Lincoln City, Leicester and Doncaster.
Although, Doncaster finished 3-2 and we had a nervy 7+ minutes of extra time that was not appreciated.
GAV: What is the best with TheGamblingAffiliateVoice?
The best thing is definitely to find new gaming conferences and read comprehensive articles . You are doing a great job writing about the conference Sigma on Malta. More affiliates and operators should definitely go to Sigma which is the best conference in my opinion.