Affiliate Interviews: Monika Niebelska of Kasynoorzel.pl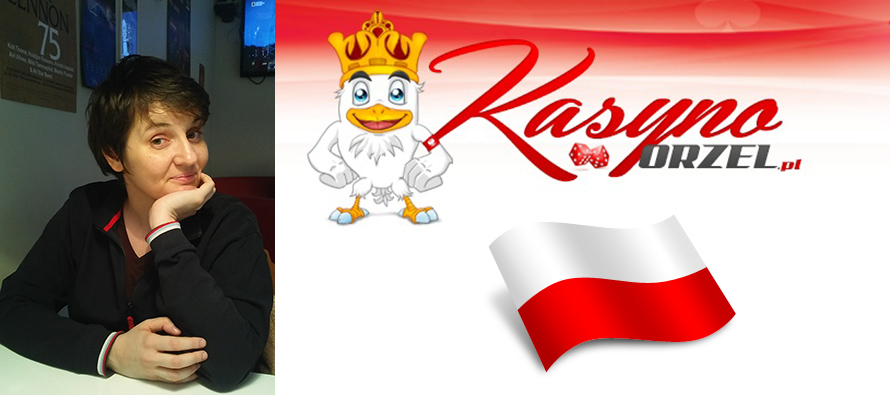 It has been quite a while since we have added interviews with gambling affiliates and we sure did miss hearing all these inspirational stories. We have been in "the lab" and made the necessary improvements for you to have the best experience while browsing and adding your thoughts on our portal.
Thus we have managed to catch up with Monika from Kasynoorzel.pl, an interesting and informative website in the Polish region which aims to bring fresh news from available online casinos. The interview is very educative and one interesting thing we have learned from this interview is that no matter where you live, all it takes is passion and you can have a remote business as an affiliate. Oh yes, almost forgot….orzel means eagle in Polish 🙂
EEG: First, we would like to thank you for the opportunity to interview such a highly appreciated professional of the industry. Could you  share with us your profile so our readers can have a better idea of who you are?
Name: Monika Niebelska
Age: 30
Hometown: Wroclaw, Poland
Living in: Tallinn, Estonia
Favorite Food: homemade lasagna accompanied by red wine
Must Read Book: anything from Dostoyevsky
EEG: Tell us a bit about yourself, we want to know who Monika really is, the main person behind the Polish and Czech Republic's management at Kasynoorzel.pl. Where were you born? What was the key idea of developing this great review website for top online casino games and reviews?
Monika: I had spent most of my life in Wroclaw, my hometown then I moved to Czech Republic for studies and now I live in Estonia. First I tried gambling when I was maybe 7 years old. It was on a ferry from Sweden and I spent my last few coins on slot machines.
The idea behind our websites is really simple: We want to be number one choice for iGaming players and I don't mean being on the first page of search engine results. Rather than being no. 1 in Google we want Kasynoorzel.pl or any other website we work on to be in every igamer's browser bookmarks. We are doing our best to make our websites useful and attractive to experienced gamers as well as those who are just starting their gambling adventure and we are all happy to see how many returning visitors we have and how engage they get on our websites.
EEG: Since there are thousands of casino game review websites out there, where do you think Kasynoorzel.pl stands now?
Monika: I would say we are a strong player in our league but there is still space for improvement.
EEG: What are the strong points of Kasynoorzel.pl and what makes it stand out from the niche websites?
Monika: There are plenty of websites in our niche many of which are of very low quality. Designed in a really chaotic manner often written in poor language either not up to date or flooding reader with nonsense content these websites are just tiring for users to even browse through. What makes Kasynoorzel.pl stand out is that we do everything but what I have just described. We keep the website simple with best quality content. Sometimes it's better to write one blog entry less than to post something you would not want to read yourself. 
EEG: What were the bumps on your road when you got started and how did you overcome them?
Monika: I was an absolute SEO and iGaming rookie when I started working in the field and it was only thanks to Thomas, our manager that I got where I am right now. He put all his trust and faith in me and I am really grateful for that. I also got great support from my fellow colleagues.
We have browsed your website and found some high quality content. Are you writing it by yourself or you have a team of people writing the reviews? How many reviews are there on your website?
Monika: I am the person responsible for all our Polish and Czech websites and their final look. Usually I write the content myself but I have few trusted freelancers who contribute their texts from time to time. I cannot really say how many reviews we have right now as the number keeps on changing.
EEG: How do you keep the content fresh and devoid of clutter when a lot of fluff and nonsense appear on the Internet on a daily basis?
Monika: Online casinos and slots we promote on all our websites are brands that are trusted and friendly to Polish and Czech players. This on its own filters out a lot of poor content. With that we just listen to our readers, what they like and what they are interested in and just try to couple that with our writing.
EEG: We are sure that you receive daily messages from Affiliate Managers showcasing their products. You of course select them by the brands they work with; but what are your thoughts on how Affiliate Manager-Affiliate relationships should be built?
Monika: We read every message we receive and even if it is clear that the sender did not put any effort in even looking at our website we still reply and politely decline the offer. I think the relationship should be based on mutual respect and understanding. You get something from me and give something in return, you have some targets to meet and I got mine. At the end of the day what matters is the brand we both work for gets promoted and receives new customers and it is a win-win situation for all of us.
EEG: How do you see the future of the gaming industry? For instance, will it become a truly global phenomenon in the near future?
Monika: Gambling in all its forms has been existing all over the world for ages and there is no indication that it is going to be otherwise even if many governments are trying to partially or completely ban it. On the contrary, thanks to rapid development of web and mobile technology casino games will become a worldwide product.
EEG: Can you name one change that you want to see in the casino affiliate ecosystem?
Monika: I would like casinos as well as game providers to be more diverse. I know that it is not easy as the basics are the same everywhere. In each casino we will find the same rules for card games, same rules for sportsbook and in each one there will be slots with spinning reels. The same thing however can be presented in so many different ways starting from website layout through game technology up to bonus system for players.   
EEG: What advise you would like to offer to the new affiliates who are looking to venture into this great industry?
Monika: To take more time when choosing whom to promote and to be more humble when dealing with business partners. Also to be patient.
EEG: Who is your favorite celebrity?
Monika: That is a very difficult question as I don't really know what is happening in the celebrity world. Nowadays there are many people who are "famous for being famous" and you really cannot figure out who is who there. I'd rather read about someone famous for his professional achievements who sets example to follow than see another article about someone's plastic surgery.
EEG: If you would just open your YouTube search bar, what would you search for?
Monika: That strictly depends on three factors: When? What for? What's my mood? Work related search would most probably be some new slot machine. For writing an article or answering e-mails I usually choose either a jazzy tune or a computer game soundtrack. Friday night means "Back to the 80s" whereas romantic dinner tastes better when listening to chanson francaise.
EEG: Back to work. Do you attend any iGaming conferences? If so, which one is your favorite and what is your most fun experience?
Monika: I do not attend iGaming conferences myself, we have a dedicated team for that. I prefer to stay in the office and write another review.
EEG: How do you rate the chances of Eastern Europe becoming potential gaming hotpot of the future? Where do you think the region must improve upon?
Monika: Eastern Europe has really great potential to become one of the most attractive areas for iGaming. I think it is more a question of casino companies to become more Eastern Europe oriented. Let's take Poland as example, one of the largest countries in the region where gambling market is not that strictly regulated as in Estonia but where players still feel neglected if not ignored by many big casino brands. I have seen many websites where the so-called 'Polish language version' equals translation of the main page only, often with horrific spelling mistakes or where you cannot make deposits in the local currency and where you can only dream of customer support assisting you in Polish. I am not saying all casino websites are like that but there is definitely still to be improved in that matter.
EEG: Alright, here comes the fun part…., where would you like to travel in Eastern Europe, some part of the region maybe that you haven't visited yet and favorite destination around the world.
Monika: I definitely want to see Russia, hopefully I will visit St. Petersburg soon. I would like to go to Hungary or Romania and for sure explore more of my own country. Favorite destination around the world? I think that would be North Pole.
EEG: Where you wouldn't want to travel in Eastern Europe?
Monika: Honestly speaking I haven't seen that many places in Eastern Europe so I cannot really say which one I would not like to visit.
EEG: What is your opinion about EEG (Eastern European Gaming – eegaming.org)?
Monika: Eastern European market clearly needs its representative online and I am really glad that there is such place as eegaming.org that does the job!
AEToken Affiliate Platform Wins Blockchain Pitch Competition for Best ICO 2018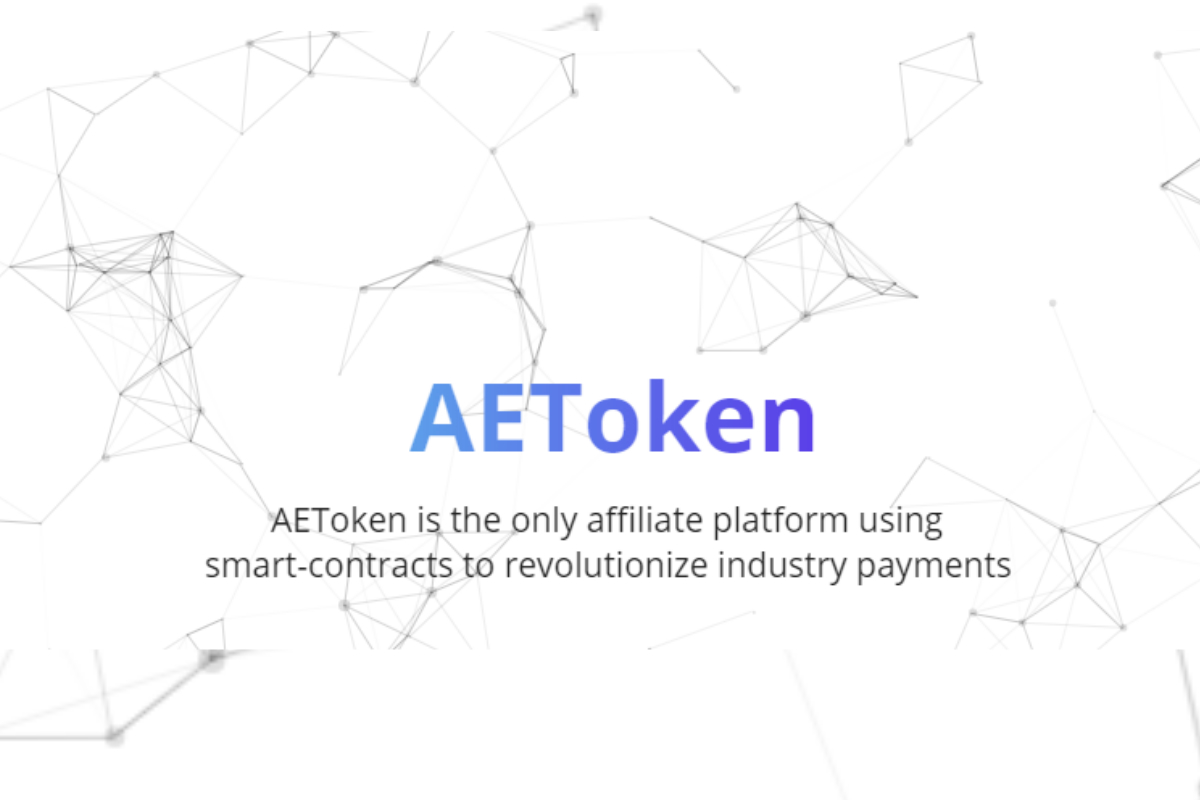 Blockchain based affiliate platform AEToken has won the best ICO pitch competition at the Malta Blockchain Summit. Held at the InterContinental Hotel Malta on November 1 and 2, 2018, the summit is a marquee event in the ICO/Blockchain sector, playing host to over 8,000 delegates and a speaker list that includes the Who's Who of the Crypto industry including the Winklevoss twins and John McAfee. The highlight of the summit, the ICO pitch contest saw 19 blockchain startups in a head to head battle for two cheques, each worth 25,000€.
Eventually a panel of judges, led by Investor Mark Hamade, judged AEToken (represented by CEO Vadim Fedotov) the best ICO pitch for its unique platform, which is designed to address shortcomings limiting the affiliate marketing industry.
The industry has long struggled with systemic problems including lack of enforceable contracts, fraud (traffic size verification/traffic value skimming), slow payments for services performed, and high minimum payouts. Now, for the first time, using blockchain and smart contract technology, AEToken ensures affiliate deals are secured through smart contract, payments are instant, fees are lower, and scalability is a non-issue.
Founded by Vadim Fedotov, Gene Hoffman and Jason Fernandes, AEToken has a particularly stellar team of advisors including 2017 Ycombinator partner Marcus Segal, Eman Pulis (Founder, SIGMA Conference), iGaming expert Michael Caselli, Walter Komarek (Forbesfone) and Dr. Evan Luthra of Almora Crypto Investment Group.
AffiliateINSIDER delivers practical skills to complement 'on the job' training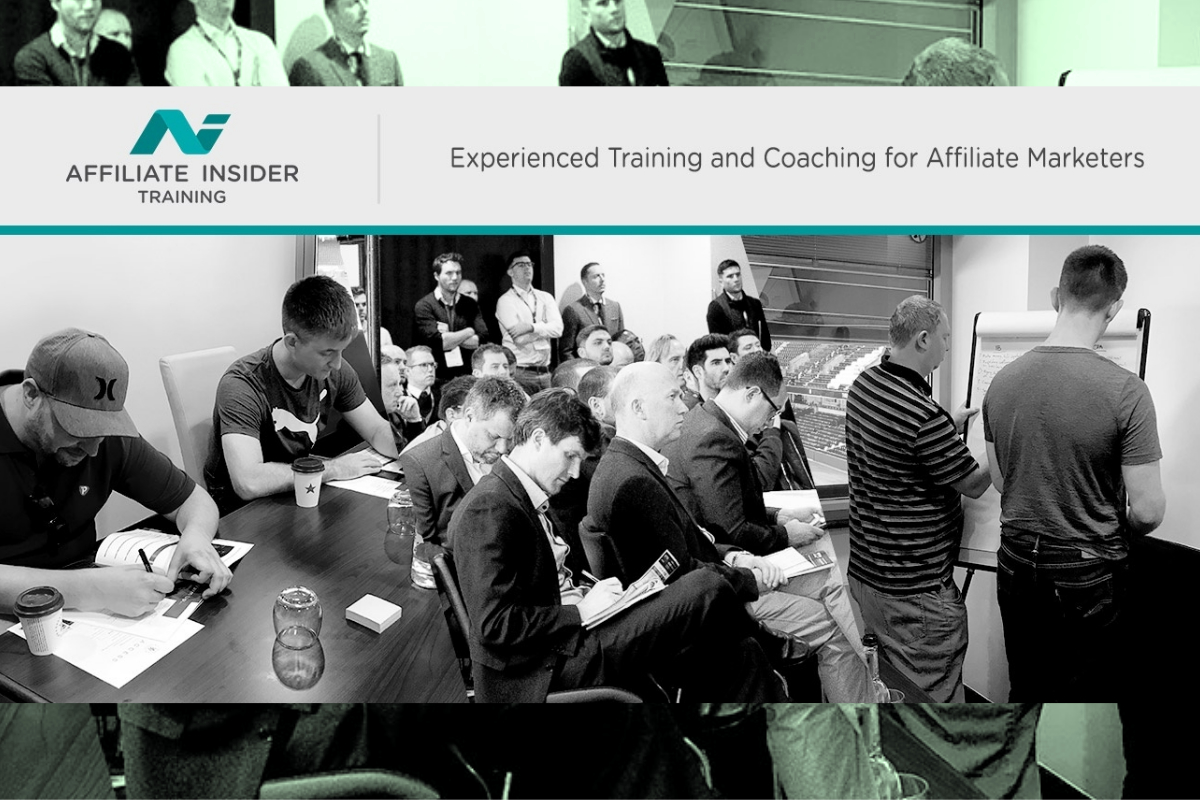 The launch of the bespoke Affiliate Manager Coaching Academy from AffiliateINSIDER means that affiliate managers in the iGaming sector now have an opportunity to access over two decades of affiliate marketing strategies, tactics and expertise.
Founded by Lee-Ann Johnstone, the CEO of news, training and events business AffiliateINSIDER , this new academy aids skills development for affiliate managers and graduates entering the digital marketplace.
Delivered in exclusive training venues to provide bespoke and tailored classes, it is built around proven strategies for helping affiliate programmes grow. Only up to a maximum of 10 delegates are permitted to enable significant 1 on 1 time within an intense learning schedule.
The advanced one-day program is tailored according to a pre-course questionnaire designed to customise content delivery to the delegates in the room. It is then backed up with a 90-day action plan from the tactics learnt on the day and includes a 30-minute personal Skype coaching call, while a detailed workbook and course notes are available to take away.
Johnstone commented: " The affiliate coaching academy is an extension of the strategy and skills I've learnt working in this industry for almost two decades. It's about helping promoting best practice and continued skills development coupled with a practical implementation of affiliate marketing techniques."
She continued: "Our course content gives candidates the skills they need to grow their affiliate programme reach, negotiate the right commercials and build successful affiliate relationships.
"Affiliate marketing is an exciting constantly changing digital medium, but one that has predominantly been led by on the job training, which means skills are passed down and can become dated. It's therefore vital that we create content and course structures that promote skills development and digital learnings for affiliate managers to remain at the top of their game!"
Rasmus Sojmark is the founder and CEO of SBC , a leading news and events company for the sports betting industry that joined forces with Johnstone in November of last year to launch the AffiliateINSIDER.
Sojmark added: "The Affiliate Coaching Academy is a natural extension of the AffiliateINSIDER ethos to promote skills development and knowledge sharing in the affiliate space. For this reason, launching this exclusive academy made sense on so many levels.
"Our clients and partners can now benefit from tailor made learning opportunities and access a level of skills development not offered anywhere else. Lee-Ann has a vast amount of experience working across a wide range of industries, which is what makes this opportunity so unique.
"We are very excited to offer this service to both individuals and companies who wish to grow their affiliate business and improve their affiliate partnerships ."
For more information about the course content and booking dates, please contact AffiliateINSIDER sales team: sales@affiliateinsider.com 
Meet the first four speakers of Kyiv iGaming Affiliate Conference!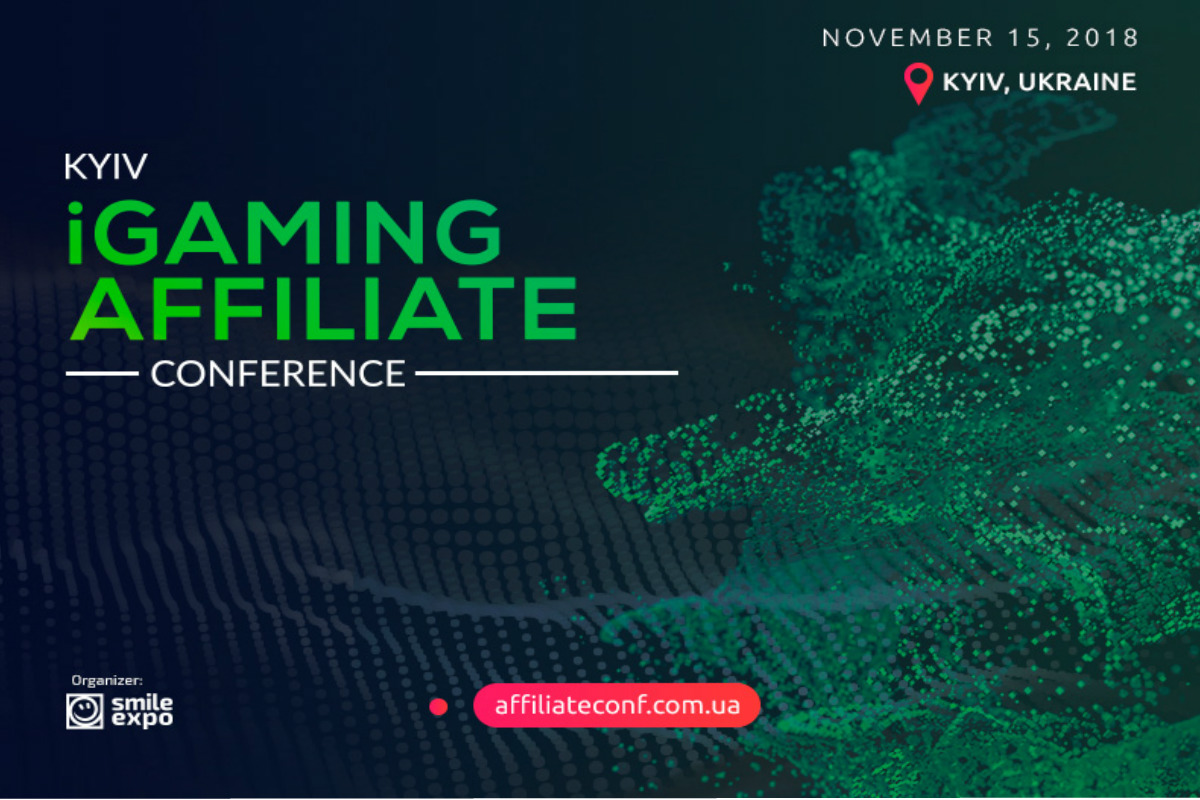 Speakers of Kyiv iGaming Affiliate Conference: discussion of gaming affiliate programs and traffic in Russian and foreign networks
On November 15, Kyiv will host iGaming Affiliate Conference. The industry representatives will discuss the latest gambling and affiliate marketing trends as well as take an opportunity to establish new business partnership within the networking area. Meet the speakers of the event that have already confirmed attendance. They are e-business professionals and world-class experts on affiliate marketing.
The event will gather representatives of iGaming business and affiliate marketing. The platform consists of a conference, an exhibition, and a networking area. It will take place at Vsi. Svoi D12 (12 Desatinna St.), a popular center of cultural and business life in the city's old town section.
Conference: space for expert's presentations addressing affiliate marketing and iGaming.
Exhibition: a venue for iGaming representatives from across the globe. The companies will present software and hardware products.
Networking: business representatives will enjoy the enjoyable atmosphere with a VIP zone available to special guests.
Conference speakers and their presentations
iGaming is a highly competitive niche, which has to be taken into account while developing marketing strategies. Vladimir Luchaninov, Head of Acquisitions at Firelink Media, will tell about the pitfalls of eSports affiliate programs and provide the criteria of affiliate program choosing. He will also touch upon the challenges of risk assessment as well as advise on how to reach the highest profit from an affiliate program.
Kostiantyn Novofastovsky, Head of ClickFrog, will also cover the peculiarities of gaming websites. In his presentation titled 'Buying traffic in gambling. How to avoid bots', the speaker will feature the popular resources and compare CPM banners with ClickUnder.
Dmitry Petrenko, Head of SEO at Edu-cash.com Ukraine, will dwell on promotion in foreign networks. The speaker took part in website promotion to top positions in the U.S., Canada, Germany, Austria, and the CIS. He will reveal the secrets of leadership on foreign competitive websites emphasizing on grey promotion and organic traffic.
Myroslav Liaskovez, Founder at LeadMarketing and an author of the online course 'Facebook Without the Fluff', will shed light on traffic arbitrage techniques in social networks. The attendees will have a chance to find out about the frequent mistakes made by beginning arbitrage managers and effective advertising strategies for Facebook.
New speakers are coming soon! Visit the website Kyiv iGaming Affiliate Conference to follow the announcements.
Register to keep up with the trends of gambling affiliate marketing.