Affiliate Interviews: Monika Niebelska of Kasynoorzel.pl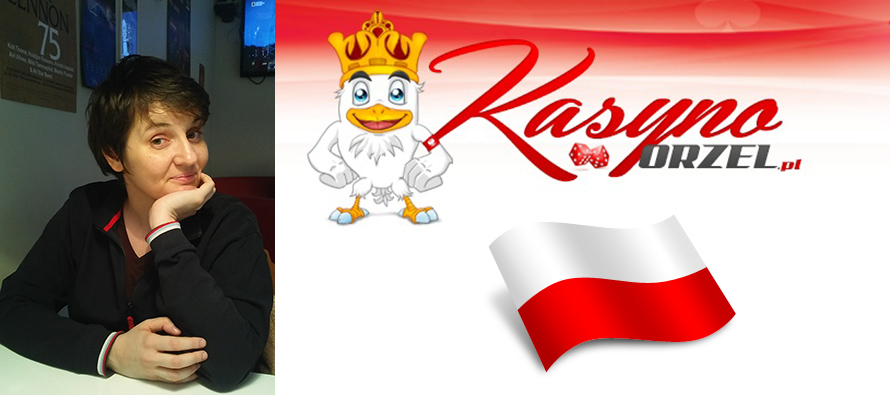 It has been quite a while since we have added interviews with gambling affiliates and we sure did miss hearing all these inspirational stories. We have been in "the lab" and made the necessary improvements for you to have the best experience while browsing and adding your thoughts on our portal.
Thus we have managed to catch up with Monika from Kasynoorzel.pl, an interesting and informative website in the Polish region which aims to bring fresh news from available online casinos. The interview is very educative and one interesting thing we have learned from this interview is that no matter where you live, all it takes is passion and you can have a remote business as an affiliate. Oh yes, almost forgot….orzel means eagle in Polish 🙂
EEG: First, we would like to thank you for the opportunity to interview such a highly appreciated professional of the industry. Could you  share with us your profile so our readers can have a better idea of who you are?
Name: Monika Niebelska
Age: 30
Hometown: Wroclaw, Poland
Living in: Tallinn, Estonia
Favorite Food: homemade lasagna accompanied by red wine
Must Read Book: anything from Dostoyevsky
EEG: Tell us a bit about yourself, we want to know who Monika really is, the main person behind the Polish and Czech Republic's management at Kasynoorzel.pl. Where were you born? What was the key idea of developing this great review website for top online casino games and reviews?
Monika: I had spent most of my life in Wroclaw, my hometown then I moved to Czech Republic for studies and now I live in Estonia. First I tried gambling when I was maybe 7 years old. It was on a ferry from Sweden and I spent my last few coins on slot machines.
The idea behind our websites is really simple: We want to be number one choice for iGaming players and I don't mean being on the first page of search engine results. Rather than being no. 1 in Google we want Kasynoorzel.pl or any other website we work on to be in every igamer's browser bookmarks. We are doing our best to make our websites useful and attractive to experienced gamers as well as those who are just starting their gambling adventure and we are all happy to see how many returning visitors we have and how engage they get on our websites.
EEG: Since there are thousands of casino game review websites out there, where do you think Kasynoorzel.pl stands now?
Monika: I would say we are a strong player in our league but there is still space for improvement.
EEG: What are the strong points of Kasynoorzel.pl and what makes it stand out from the niche websites?
Monika: There are plenty of websites in our niche many of which are of very low quality. Designed in a really chaotic manner often written in poor language either not up to date or flooding reader with nonsense content these websites are just tiring for users to even browse through. What makes Kasynoorzel.pl stand out is that we do everything but what I have just described. We keep the website simple with best quality content. Sometimes it's better to write one blog entry less than to post something you would not want to read yourself. 
EEG: What were the bumps on your road when you got started and how did you overcome them?
Monika: I was an absolute SEO and iGaming rookie when I started working in the field and it was only thanks to Thomas, our manager that I got where I am right now. He put all his trust and faith in me and I am really grateful for that. I also got great support from my fellow colleagues.
We have browsed your website and found some high quality content. Are you writing it by yourself or you have a team of people writing the reviews? How many reviews are there on your website?
Monika: I am the person responsible for all our Polish and Czech websites and their final look. Usually I write the content myself but I have few trusted freelancers who contribute their texts from time to time. I cannot really say how many reviews we have right now as the number keeps on changing.
EEG: How do you keep the content fresh and devoid of clutter when a lot of fluff and nonsense appear on the Internet on a daily basis?
Monika: Online casinos and slots we promote on all our websites are brands that are trusted and friendly to Polish and Czech players. This on its own filters out a lot of poor content. With that we just listen to our readers, what they like and what they are interested in and just try to couple that with our writing.
EEG: We are sure that you receive daily messages from Affiliate Managers showcasing their products. You of course select them by the brands they work with; but what are your thoughts on how Affiliate Manager-Affiliate relationships should be built?
Monika: We read every message we receive and even if it is clear that the sender did not put any effort in even looking at our website we still reply and politely decline the offer. I think the relationship should be based on mutual respect and understanding. You get something from me and give something in return, you have some targets to meet and I got mine. At the end of the day what matters is the brand we both work for gets promoted and receives new customers and it is a win-win situation for all of us.
EEG: How do you see the future of the gaming industry? For instance, will it become a truly global phenomenon in the near future?
Monika: Gambling in all its forms has been existing all over the world for ages and there is no indication that it is going to be otherwise even if many governments are trying to partially or completely ban it. On the contrary, thanks to rapid development of web and mobile technology casino games will become a worldwide product.
EEG: Can you name one change that you want to see in the casino affiliate ecosystem?
Monika: I would like casinos as well as game providers to be more diverse. I know that it is not easy as the basics are the same everywhere. In each casino we will find the same rules for card games, same rules for sportsbook and in each one there will be slots with spinning reels. The same thing however can be presented in so many different ways starting from website layout through game technology up to bonus system for players.   
EEG: What advise you would like to offer to the new affiliates who are looking to venture into this great industry?
Monika: To take more time when choosing whom to promote and to be more humble when dealing with business partners. Also to be patient.
EEG: Who is your favorite celebrity?
Monika: That is a very difficult question as I don't really know what is happening in the celebrity world. Nowadays there are many people who are "famous for being famous" and you really cannot figure out who is who there. I'd rather read about someone famous for his professional achievements who sets example to follow than see another article about someone's plastic surgery.
EEG: If you would just open your YouTube search bar, what would you search for?
Monika: That strictly depends on three factors: When? What for? What's my mood? Work related search would most probably be some new slot machine. For writing an article or answering e-mails I usually choose either a jazzy tune or a computer game soundtrack. Friday night means "Back to the 80s" whereas romantic dinner tastes better when listening to chanson francaise.
EEG: Back to work. Do you attend any iGaming conferences? If so, which one is your favorite and what is your most fun experience?
Monika: I do not attend iGaming conferences myself, we have a dedicated team for that. I prefer to stay in the office and write another review.
EEG: How do you rate the chances of Eastern Europe becoming potential gaming hotpot of the future? Where do you think the region must improve upon?
Monika: Eastern Europe has really great potential to become one of the most attractive areas for iGaming. I think it is more a question of casino companies to become more Eastern Europe oriented. Let's take Poland as example, one of the largest countries in the region where gambling market is not that strictly regulated as in Estonia but where players still feel neglected if not ignored by many big casino brands. I have seen many websites where the so-called 'Polish language version' equals translation of the main page only, often with horrific spelling mistakes or where you cannot make deposits in the local currency and where you can only dream of customer support assisting you in Polish. I am not saying all casino websites are like that but there is definitely still to be improved in that matter.
EEG: Alright, here comes the fun part…., where would you like to travel in Eastern Europe, some part of the region maybe that you haven't visited yet and favorite destination around the world.
Monika: I definitely want to see Russia, hopefully I will visit St. Petersburg soon. I would like to go to Hungary or Romania and for sure explore more of my own country. Favorite destination around the world? I think that would be North Pole.
EEG: Where you wouldn't want to travel in Eastern Europe?
Monika: Honestly speaking I haven't seen that many places in Eastern Europe so I cannot really say which one I would not like to visit.
EEG: What is your opinion about EEG (Eastern European Gaming – eegaming.org)?
Monika: Eastern European market clearly needs its representative online and I am really glad that there is such place as eegaming.org that does the job!
A Representative of Storm International will Speak at the Kyiv iGaming Affiliate Conference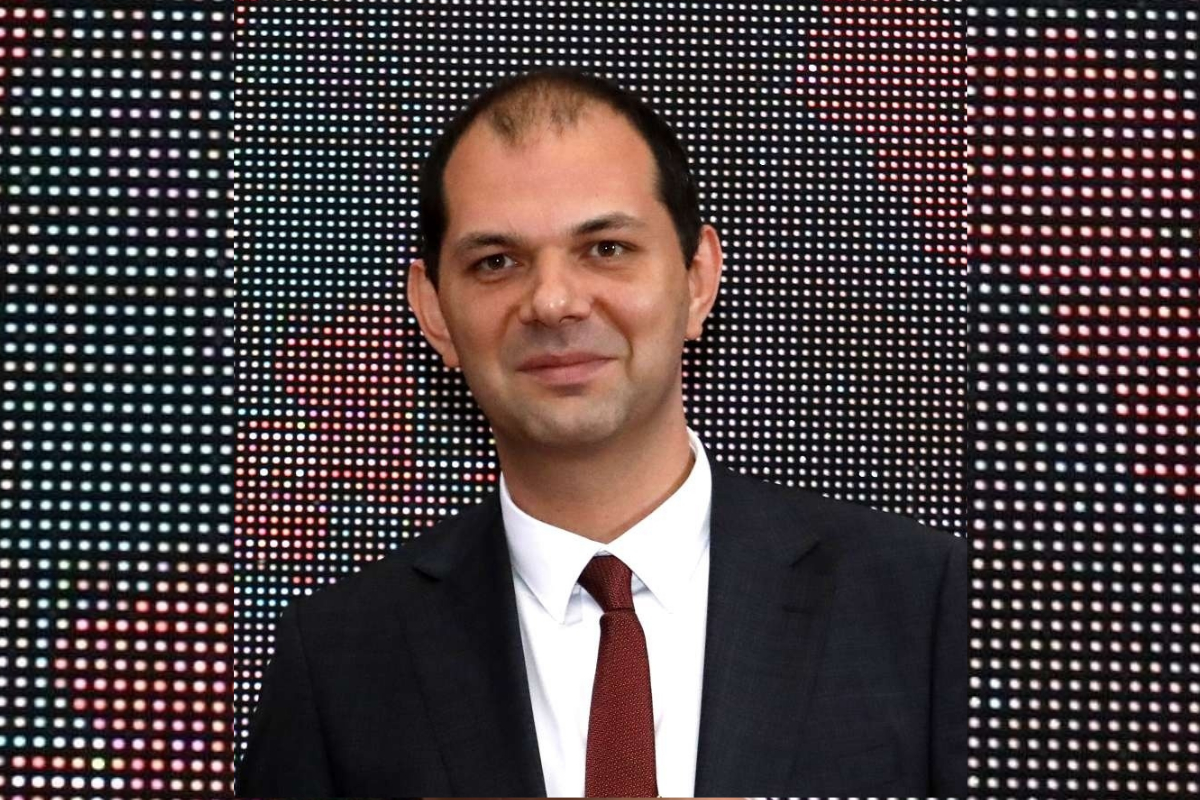 Lavrenty Gubin will present a report on the key elements of a successful casino
There is a series of conferences and exhibitions to take place in Kiev in the coming months due to the upcoming gaming business legalization.
The Kyiv iGaming Affiliate Conference will take place in the capital of Ukraine on December 18, 2019.
The core topic of the conference is gaming business legalization in Ukraine and adoption of international experience in the field of regulation.
Lavrenty Gubin, Marketing and PR Director of Storm International, was invited to the conference as a speaker to cover the land-based casinos sector. Lavrenty will make a presentation on the international experience required to open a brand new casino like Shangri La Tbilisi or SL Casino Riga.
The conference will gather government officials, operators, software developers, marketers and other industry professionals to discuss the future of the Ukrainian gaming business. The conference is run by Smile Expo, a well known industry events organizer in Western Europe and CIS.
Conference website: affiliateconf.com.ua
Three-peat for the King Billy Affiliate Program at the SBC Awards!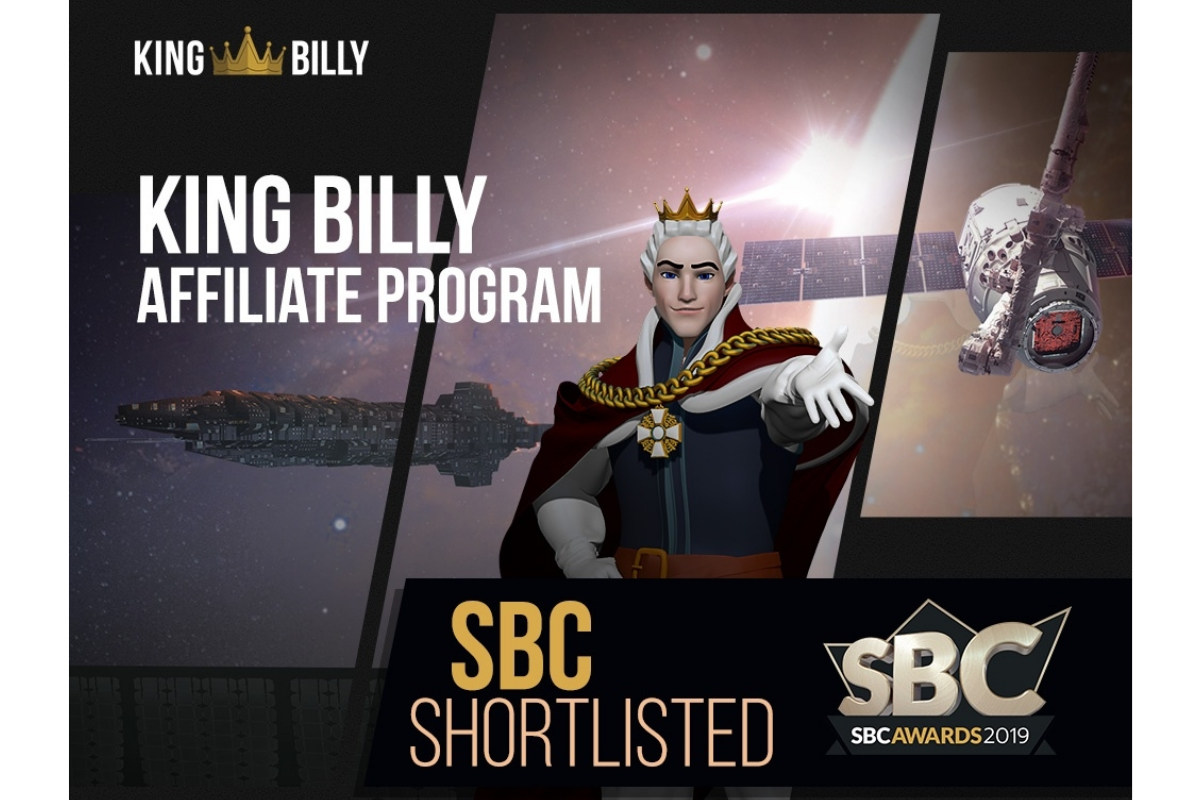 We should know by now that King Billy Casino was bound to be in the limelight for one more time. True to the words of the great Brazilian writer Paulo Coelho "Everything that happens once can never happen again. But everything that happens twice will surely happen a third time.", King Billy does it for the third time in a row.
So, after being shortlisted at the prestigious iGB Awards (and from there, winning it all), being shortlisted again at the prestigious EGR Awards, the King Billy Affiliate Program has now also been shortlisted at the prestigious SBC Awards (event to be held on December 3). Moreover, the operator is also on the SBC Awards short list for Casino Rising Star.
We asked the mastermind behind this tremendous streak, Ruslan Legenzov, King Billy Head of Affiliates to share his feelings with us and a few words about this new distinction. He was, understandably, in a state of euphoria:
"This is beyond our wildest dreams! To complete the "Big 3" of the industry's annual biggest awards shows, by being short-listed in each and every one of them fills us all with immense pride. At King Billy Casino, we set out with a single goal in mind: to move beyond the commission and offer to our affiliates a program never seen before. We are happy that our effort is recognized by both judges and Affiliates!"
The SBC Awards, now in its 6th year, recognize the achievements of operators, affiliates and suppliers from across all major disciplines including payments, marketing, platform providers and data. The Awards will be held at Battersea Evolution, in the heart of London, bringing together 700 gaming industry delegates.
King Billy Casino is a new generation online casino, available in 5 languages (English, German, Russian, Finnish and Norwegian and soon Japanese) with an impressive record in awards and an amazing variety of games providers and features. King Billy has built on creating a superb user experience focusing on the myth of King Billy and his Kingdom and treats all players with the specialness they deserve.
First Georgia iGaming Affiliate Conference: What Was Discussed at the Event?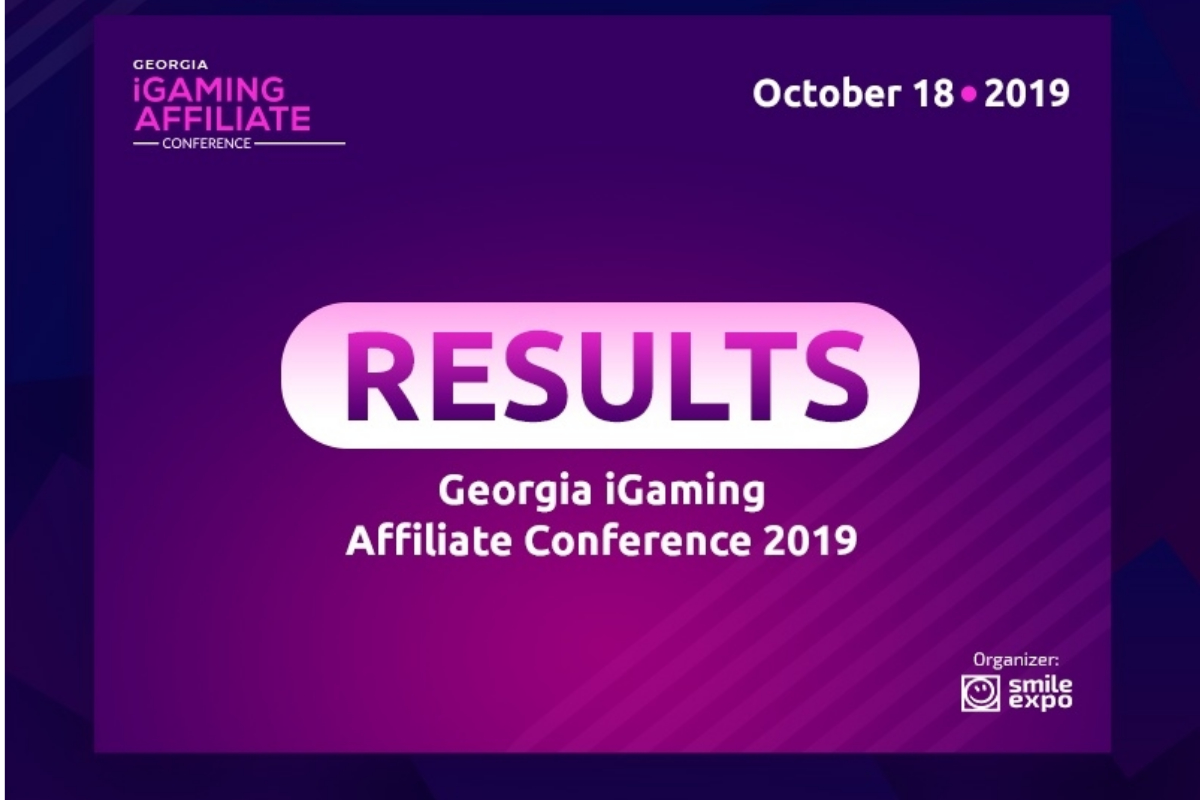 On October 18, Smile-Expo held the first Georgia iGaming Affiliate Conference in Tbilisi. The event was dedicated to the specific nature of online and offline gambling business operations, Georgian gambling market prospects, and casino promotion using affiliate marketing.
The conference brought together casino managers, affiliate network representatives, government officials, webmasters, arbitrage experts, SEO specialists, as well as gambling regulation and taxation professionals.
Speakers' presentations
Sviatoslav Slaboshpitskiy, Head of SEO at Digital Choo (DC), spoke on the topic: The Art of War in SEO: How to Win the iGaming Niche. The speaker stressed that one should develop niche websites to achieve efficient results. At the same time, it is significant to analyze the response and to evolve resources showing the best performance. Sviatoslav also talked about the rules of SEO team building. The expert recommended entrusting the content creation to single-discipline specialists as well as developing checklists and tutorials for newcomers.
Dmitriy Makarov, CEO at Zlodei Advertising Agency, and Gleb Sanzharevsky, CMO at Zlodei, made a collaborative presentation dedicated to ad placement on YouTube and Twitch. They explained that promotion via influencers could increase conversion better than direct advertising. The experts stressed that user stories and popular memes made ads more fruitful.
Nikola Minkov, CEO at Serpact, examined the application of the so-called Featured Snippets, zero blocks in the search results. According to the speaker, Google provides users with such snippets in 40% of the queries. They allow online resources to generate organic traffic and enhance the click-through rate.
The audience was intrigued by Ketevan Bitskinashvili, Chief Financial Officer at the Ministry of Finance of Georgia. The speaker told them about the special features of the Georgian gambling market regulation. She mentioned that the cost of gambling permissions depended on a venue type, a target region, and a number of installed gambling machines. The same parameters affect tax rates.
Ms. Ketevan stated that Georgia had already issued 214 gambling licenses. 20 casinos are operating in the country now. 10 of them are located in Batumi and its suburbs, 6 in Tbilisi, and one each in Gudauri, Tskhaltubo, Kazbegi, and Sighnaghi.
Giorgi Gvenetadze from Adjarabet raised an issue of online casino customer acquisition. The speaker believes that the core feature of advertising banners used by Georgian casinos is the availability of luxury car images. Besides, promotion messages mostly appeal to senses of beauty, control, and simplicity.
Panel discussion
The conference featured a panel discussion titled 'Offline and online casinos. Review of tools for the competition for user attention'. It involved:
Shota Amiranashvili, President of the Association of casinos in Adjara;
Levan Kavtaradze, Director of Gaming department at Pokermatch;
Giorgi Gvenetadze, Head of Product Marketing Department at Adjarabet;
Lavrentiy Gubin from Shangri La Casino, an invited guest.
Experts said that primary advantages of land-based casinos included reach experience of the gaming process, expensive surroundings, and staff attentiveness. Virtual gambling platforms are lack of these aspects. Therefore, discussion participants think that offline gambling venues will never shift to the online space.
Speaking about the most in-demand gambling entertainments, specialists highlighted simple and user-friendly games like roulettes. Moreover, they noted that poker was becoming less popular because of the high buy-in. Currently, we can see a crypto casino trend, as such platforms ensure anonymity.
Participants also focused on the state regulation of the gambling market. According to them, countries failing to regulate the gambling business lose money that could go to the government budget as taxes. One more fact specified: gambling advertising bans give an impetus to look for new audience engagement channels.
Afterparty
The conference ended with a party. Guests, speakers, exhibitors, and sponsors were able to enjoy live music, Georgian sweets, beverages, and snacks. The afterparty allowed participants to communicate in a relaxed atmosphere and establish useful business contacts.
We express our gratitude to the Afterparty Sponsor, NOFLEAD gambling resource, helping to carry out the afterparty in an extremely comfortable environment.
Sponsors, exhibitors, and participants
Companies offering various iGaming goods and services introduced their solutions and services in the exhibition area. Event sponsors were exhibitors as well.
Badge and Bag Sponsor: Digital Choo, an international marketing agency with deep expertise in gaming.
Exhibition Area Sponsor: SoftGamings, a provider of advanced В2В solutions for online casinos.
Afterparty Sponsor: NOFLEAD, an online gambling resource aimed at both beginners and experienced gamblers.
Lanyard Sponsor: ZLODEI, an advertising agency with deep expertise in native advertising.
By the way, attendees were able to examine a stand by IBCCS TAX, an international company providing a wide range of fiduciary services.
Another event participant was Partners.io, an affiliate network for cryptocurrency gambling programs.
The Smile-Expo team expresses its gratitude to sponsors, speakers, and exhibitors for participation in the conference. We look forward to seeing you at the next events dedicated to gambling and affiliate marketing.