Interview with Duncan Garvie about ThePOGG's new announcement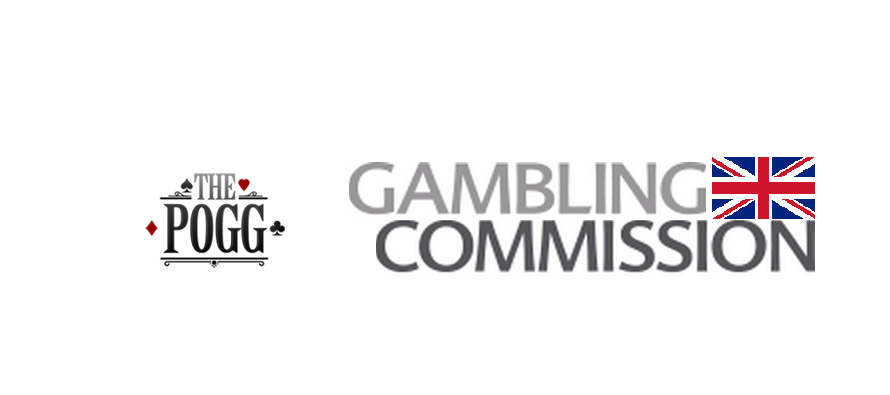 ThePOGG.com approved for Alternative Dispute Resolution (ADR) Service by UKGC 
The United Kingdom Gambling Commission has approved ThePOGG.com as an Alternative Dispute Resolution (ADR) service. A spokesperson for ThePOGG.com stated:
[blockquote style="2″]We have been successfully managing player and casino disputes for over three years and our tally of complaints managed is now nearing 500. We are extremely proud of the fact that the UKGC has recognised the value of the service we provide and the integrity of our team. We look forward to working closely with the UKGC to continue mediating and acting as a conduit between players and operators.[/blockquote]
ThePOGG.com is one of the first affiliate sector organisations to be granted ADR status by the UKGCand the individual responsible for managing the complaints side of ThePOGG has recently attained mediation and arbitration qualifications from The Chartered Institute of Arbitrators, further adding to the quality of service ThePOGG can provide. Notably the ADR service provided by ThePOGG.com differs markedly from the services provided by all of the other ADR service operators in that there is absolutely no charge for utilising the experience the team at ThePOGG has. No ADR charges players for use of their service but ThePOGG is unique in providing a cost free service to operators wishing to call upon its team's 10 years of experience in the online gambling industry. The ethos behind ThePOGG is to provide the best possible support service to those requiring dispute resolutions and to ensure that cost is not prohibitive – hence why the service is free to all.
The full license and it's text can be viewed here: http://thepogg.com/wp-content/uploads/2016/01/ThePOGG-approved-ADR-service-UKGC.pdf
We have managed to interview the manager of ThePOGG, Mr. Duncan Garvie, a well respected affiliate which has been in the industry for quite a while.
TheVoice: Wow, this is huge news for you guys, ThePOGG.com has been approved for Alternative Dispute Resolution (ADR) Service by UKGC. You are the first affiliate to be granted this license. How does it feel?

Duncan: In a word – fantastic! A significant amount of time was invested in getting the site ready to submit our application and seeing that work pay dividends is very very satisfying.
TheVoice: What was the main idea behind applying for this license and was this included in the masterplan when building ThePOGG?

Duncan: When ThePOGG was first started, the UKGC license hadn't come into place yet and most of the market was still unsure of exactly what form it was going to take. So the ADR structure that exists today wasn't a factor in the initial development of our business plan. That said, as soon as we became aware of the ADR system that the UKGC intended to implement it seemed like a natural extension of what we do already.
The primary objectives behind ThePOGG.com has always been to offer players a genuine service and resource to players. Our focus has always been on ensuring that we provide players with a wealth of information to help them make the best decisions regarding who to play with. To do that though, we need to ensure that player complaints are being taken care of appropriately. This focus on quality information has been continued in our newest product – POGGStrategies.com – which looks to offer the highest quality information on mathematically sound strategies for all casino games. Unlike so many other affiliates who focus on SEO and marketing, the player is our focus.
Initially we did have concerns that the UKGC license was going to restrict operators to ONLY discussing complaints with their listed ADR providers – this would have significantly impacted our complaint service making gaining ADR status essential to our ongoing business relationship with many UKGC accredited operators. As ThePOGG places such a strong emphasis on maintaining a positive reputation, ranking operators by their treatment of players rather than their willingness to pay upfront advertising fees, not being able to actively resolve complaints for our well placed operators would have significantly undermined our model.
Fortunately those concerns turned out to be unjustified. However that didn't change our opinion of the value such an accreditation would bring. At the present time I'm confident that most people on both sides of the table in the online gambling industry would agree that the UKGC represent the most credible regulatory force in the market. Achieving ADR status involved significant work on our part and required us to answer a lot of questions regarding potential conflicts of interest for the UKGC. I feel that being the first affiliate operator to gain ADR status demonstrates how well our system holds up to external scrutiny and our commitment to integrity.
TheVoice: Can you shortly explain the process on which these disputes are received on your end and how are they disputed?
Duncan: From this point there will be minor differences between the way complaints are managed depending on whether the operator being complained about lists us as one of their ADRs. The essential difference is that an operator that lists us as an ADR has a responsibility to discuss complaints fully with us, whereas an operator that does not hold a UKGC license, or chooses not to list us as an ADR has the choice whether or not they will discuss the complaint. An operator choosing not to engage automatically results in a negative status for the final report and at that point we will often assist the player taking their complaint to whatever regulator body or ADR service the operator will talk to.
Beyond that difference the process for dealing with complaints is essentially the same. When a player submits a complaint firstly we review and publish the complaint, acknowledging that we have received the complaint. At this stage the complaint is published in such a manner that it is not publically available – only the submitting player and ThePOGG complaint team have access to the complaint thread. This system is set up this way to ensure that any accusations that are made are based in fact or removed before publication to prevent any unjustified damage being done to an operator's reputation.
We then contact the operator that is being complained about to get there feedback on the issue. At this stage the process isn't rigidly defined. There can be several rounds of back and forth communication between our team, the player and the operator, as we try to establish exactly what both parties feel the issues have been and whether terms and conditions have been adhered to.
Finally, once we feel we have all of the relevant information, where appropriate we will try to guide both parties to a reasonable middle ground and where there is one party that is clearly right we will provide the involved parties with our conclusion the justifications for those conclusions. The only exceptions to this is where there's security concerns suggesting that a player has been engaged in illegal activities at which point we provide the conclusions without the justifications so as not to educate others as to how to circumnavigate security procedures.
To date I would consider the process remarkably successful as we rapidly approach the point where we've returned over half a million dollars to player!
It's also worth point out that within the next two weeks we will also be launching a similar service for affiliates – POGGWebmasters.com. This service won't fall under our UKGC ADR remit, but will provide affiliates with a dedicate complaints service run by the same team.

Paysafe's Income Access wins 'Best Tech for Affiliates' 2022 iGB Affiliate Award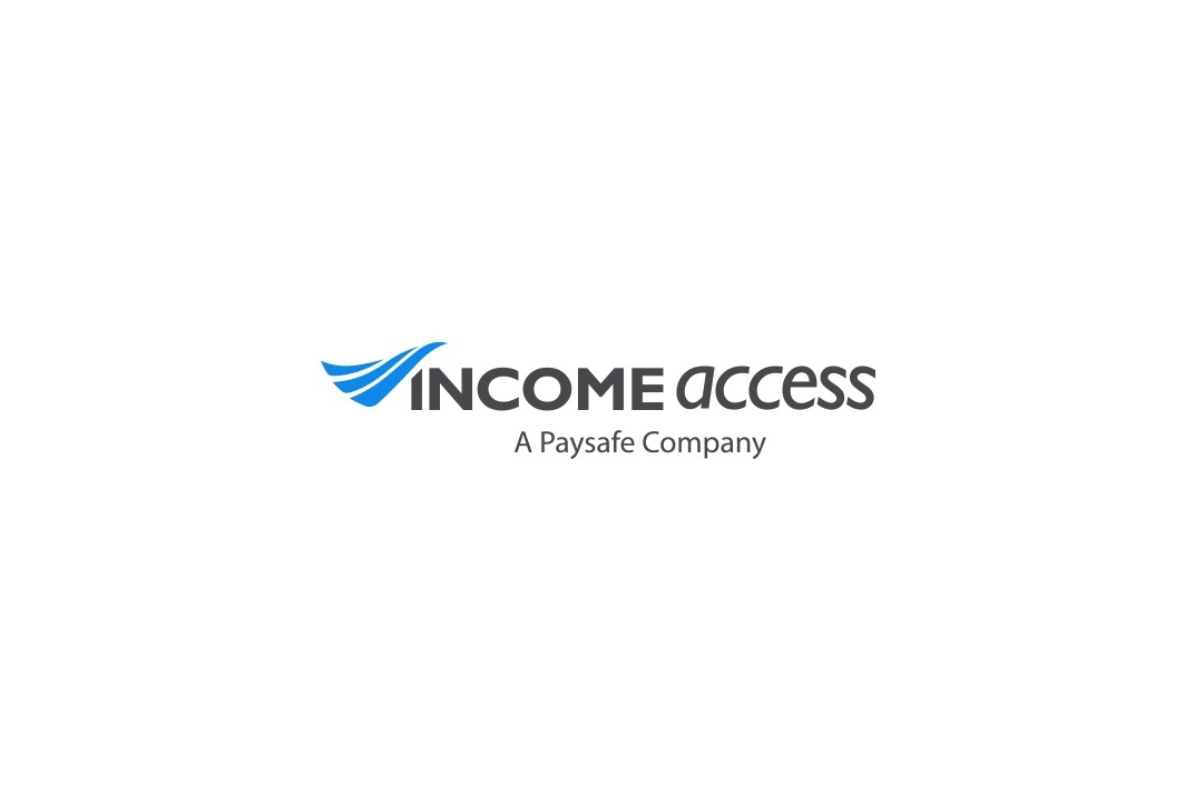 Income Access platform recognized as the leading software solution for global iGaming affiliate marketers at industry awards in London 
 Paysafe, a leading specialized payments platform, today announced that Income Access, its marketing technology and services provider, won in the 'Best Tech for Affiliates' category at the 2022 iGB Affiliate Awards, held last night at the Troxy, in London, U.K.
Taking place during this week's ICE London and iGB Affiliate London conferences, the iGB Affiliate Awards recognized the affiliate marketers, affiliate managers, operators and software providers like Income Access that have excelled in the global affiliate space over the last 12 months. Income Access' 'Best Tech for Affiliates' iGB Affiliate award follows a series of major affiliate-focused upgrades to the company's turnkey multi-channel tracking and reporting platform.
Among 30+ unique reports, the platform's key reports were enhanced in 2021 through 2022 to optimize the user experience (UX) for affiliates while increasing transparency on data and performance metrics. Other tech enhancements included a move to the cloud to improve response times for affiliates and facilitate scalability for the future.
Affiliate payments were also streamlined through a platform integration with Paysafe's Skrill digital wallet, with the addition of multiple new currencies.
Income Access continued to strengthen the Income Access Network, the iGaming industry's longest-serving independent affiliate network. Over the last 12 months, multiple new brands serving a diverse range of iGaming verticals and markets integrated with the Network, and its affiliate membership expanded by 1,000+.
Geoff Smorong, Vice President of Operations at Paysafe's Income Access, said: "Whether it's our affiliate platform, the Income Access Network, or our affiliate management services, affiliates are at the heart of everything we do at Income Access. We're therefore delighted to see our software development and technology honoured at the iGB Affiliate Awards."
Zak Cutler, CEO of North America iGaming at Paysafe, commented: "Affiliates play an instrumental role in player acquisition for iGaming brands and have helped drive the growth of our wider industry. Given the affiliate channel's importance, this award is a huge achievement for Income Access, reflecting the innovation, hard work and dedication of their entire team."
Crash course for becoming a master in Casino Affiliate Marketing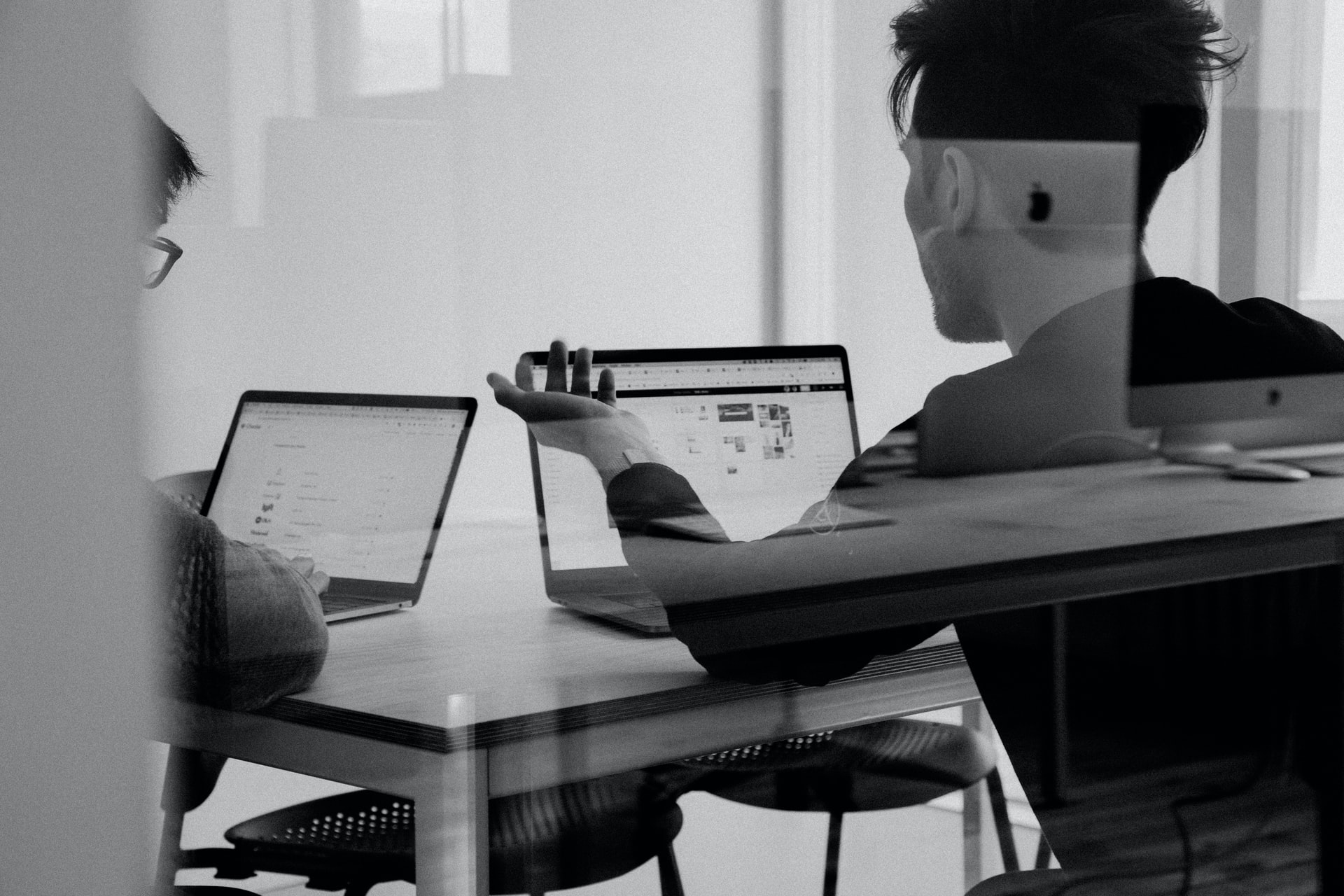 Intro
Online casino culture is immensely popular. With the increasing popularity of online casinos, another profitable device is also getting popular, known as online casino affiliate websites. A casino affiliate works alongside an online casino in promoting their business in return for a commission. In some cases, they may have experience operating an online casino. They provide all the details regarding gambling activities and other relevant information about a gambling site. So, the players can be well aware before taking any action. In this article, we will be discussing the basics, tips, and tricks of becoming an affiliate (casino affiliate).
Affiliate programs
Casino affiliates act as a mediator between the casinos and players. The casino affiliates get a tracking link for tracking the players who play or register in the casino. The affiliate program ensures to pay a business partner for bringing the players to the casino. Joining an affiliate program is simple as it does not require any sign-up charges. You are only required to have a website, to promote the various brand of online casinos by setting up banners and other related advertisements. Once the visitors click on the ad, affiliates start earning money. There are some essential factors to consider before joining an affiliate program.
You must be sure that you are entering into a partnership with a reliable and reputed casino.
Ensure that the number of commissions is processed timely in a safe environment.
Features of a casino affiliate
Sometimes it becomes difficult to spot casino affiliates and casino websites. Here are a few features that are applicable for casino affiliates only:
Generally, casino affiliates have the same type of imagery and similar language to attract players.
Affiliate websites do not have game catalogs like casino websites rather they provide reviews of online casino games and certain free demo games.
Casino affiliates usually promote multiple casino brands with various logos, advertisements, and offers.
The main goal of casino affiliates is to get players and sign them up for one of their casino partners.
Payment arrangements for Casino Affiliates
In terms of payments, there are two models that are very popular for paying affiliates.
The first one is the revenue sharing model that ensures payment to a casino affiliate as a percentage of profit earned from the traffic generated by the affiliate in a month. In this case, the higher traffic is equal to the higher payment.
The other model is CPA or cost per acquisition model. Here, payment is based on the users' The online casinos pay the affiliates based on — whether a player signs up for a casino account or signs up and makes the first deposit. But in both the models, the income is based on performance.
Some casino operators provide only one payment option, while others can offer more than two. Before joining an affiliate program, an affiliate should understand certain restrictions, terms, and conditions to keep away adverse effects.
How to Become a Casino Affiliate
Casino brands always want customers from all over the world, and that is why they use casino affiliates to improve their prospective reach. It can be advantageous for the casinos to start in a country where a particular casino brand is not well-known. Various live casino sites are attractive to brands that seek information on their operations. After signing up for the affiliate program and getting an affiliate link, you need to get down to work. The affiliate creates content in different forms, such as text links, banners, and more.
Conclusion
Casino affiliates employ a wide range of interactive online platforms. They provide offers for attracting and retaining customers. But it is very important to do a thorough background or profile check before joining an affiliate program to understand whether the casino is reliable or a fly-by-night operation. If everything checks out, it is a potentially lucrative business to be involved in.
OMG Affiliates won the Rising Star at iGB Affiliate 2022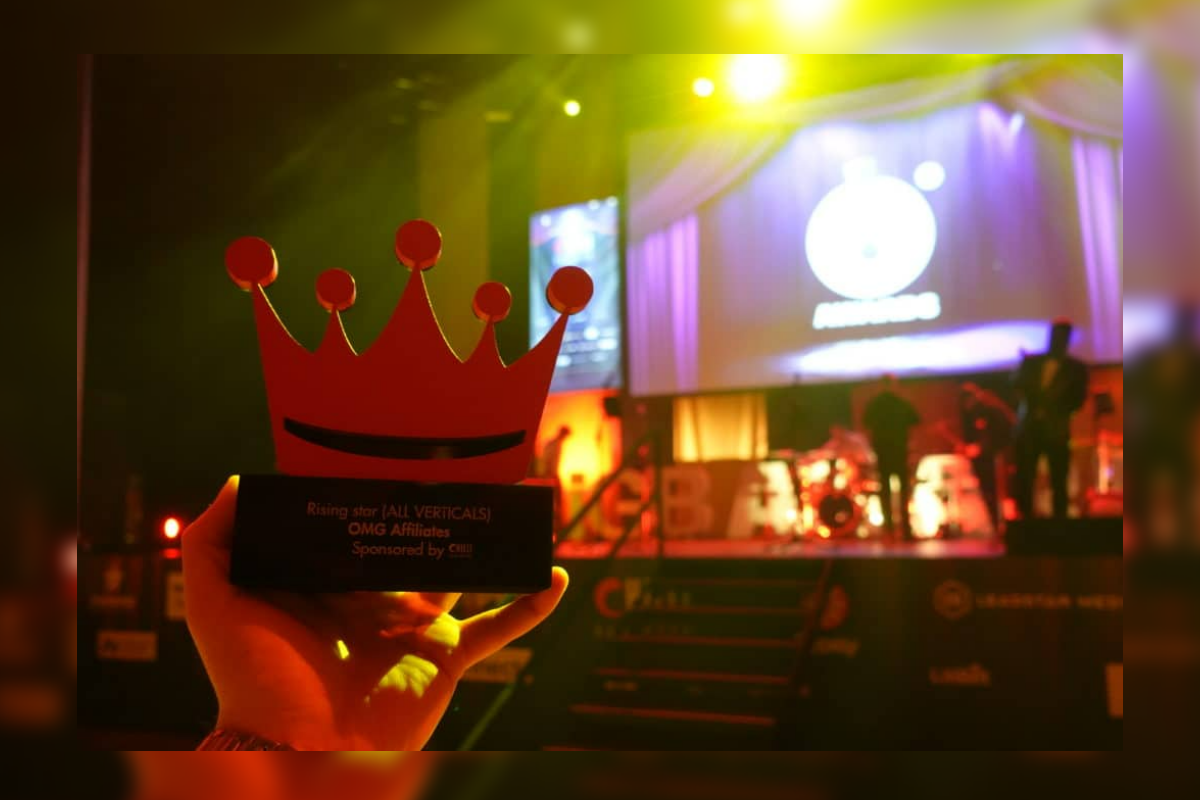 OMG Affiliates, a program developed by Vita Media Group, has won the Rising Star Award at the iGB Affiliate 2022!
The award night took place last night (April 13th, 2022) at the Troxy theater in London.
This is the first award for OMG Affiliates where one of the industry's finest award organizations, iGB Affiliate, has crowned the team for its performance and achievements. The OMG Affiliates was shortlisted in one more category, Best Affiliate Program.
This is also the first award for Vita Media Group as a company and is a solidifying proof of the quality of the different products and business verticals developed under Vita Media Group. As a total summary of the award night, iGB shortlisted Vita Media Group in the Best Casino Affiliate category as well.
After a year where Vita Media Group grew the OMG Affiliates vertical through strategic acquisitions of the rewarded Trada Casino and Greenplay, a casino formerly owned by Codere, the plan for the future holds optimistic plans.
Through this achievement, Vita Media Group continues to expand as a one-stop solution to growth in iGaming.