Affiliate Interviews: Kajsa, CEO of Casinosverige.me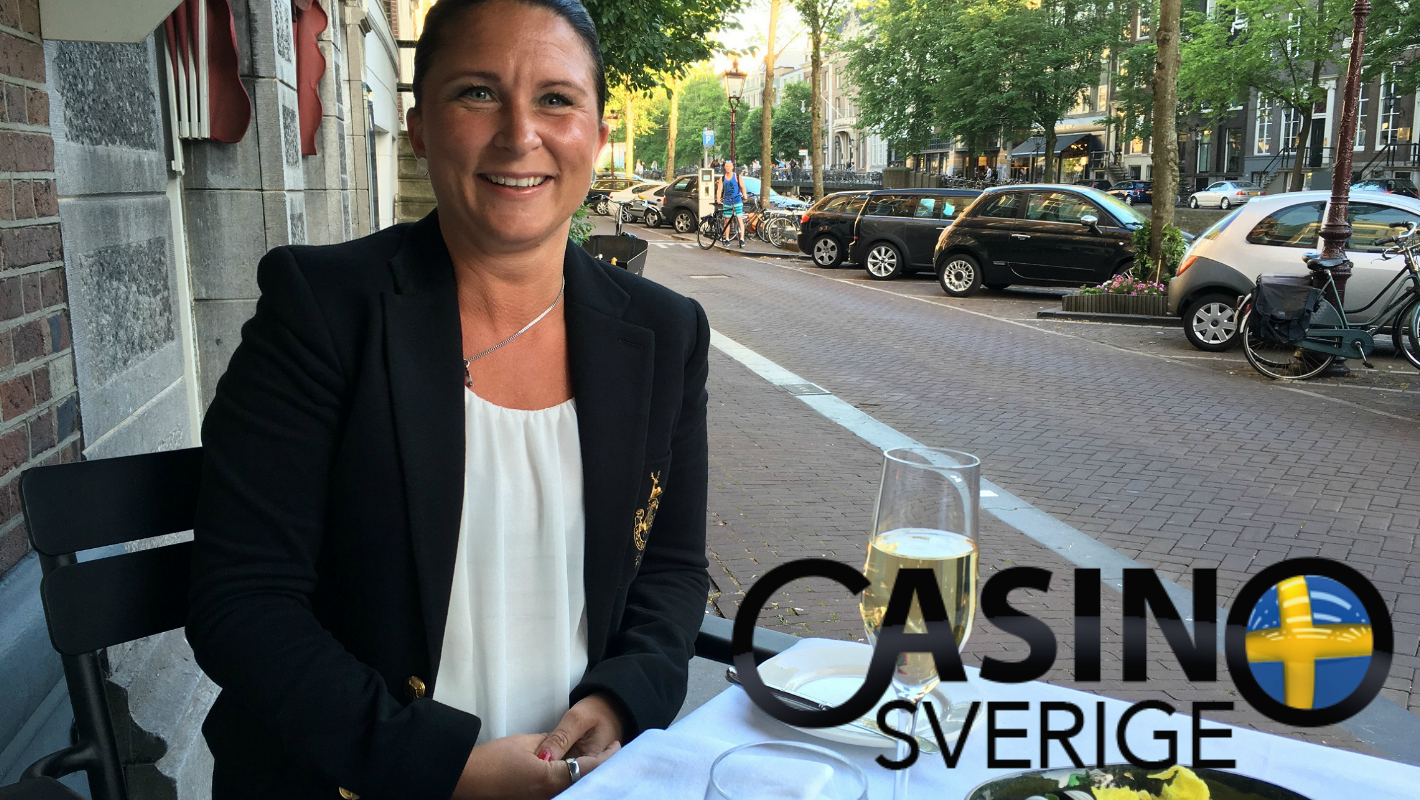 Here is the latest affiliate success story starring Kajsa, who's in the industry since 7 years already and manages Casinosverige.me a well known platform for all Scandinavian players.
GAV: First of all thank you for the opportunity Kajsa! Could you share with us your profile so our readers can get a better idea of who you are?
Name: Kajsa
Age: 32
Hometown: Varberg
Living in: Varberg
Favorite Food: Indian or a good steak
Must Read Book: There are so many!
Profession/Job title: CEO
GAV: Kajsa tell us and our readers as well a little bit about yourself. How did your career start in the industry? What was the key idea of developing this great online gambling site?
Kajsa: Well, I am an ordinary woman living on the west coast in Sweden. Since I was little I've always had a sense of business and a big interest in all kinds of sports and gambling. My career in this industry started about 6-7 years ago when i developed my first affiliate site about free bets on casino. Later on I moved  from just writing about free bets to create more comprehensive sites with reviews, promotion news and articles about the industry. Casinosverige.me was created back in 2013 and the goal was to give the visitors all information that is necessary when you want to start playing casino online. Also we try to answer all questions that a player might have in our FAQ since we know ourselves that there could be a lot of question marks when you haven't played online before.
GAV: Since there are thousands and thousands of websites in this niche out there, where do you think Casinosverige.me stands now?
Kajsa: I think our site stands out well as the site has very good online visibility. We do our best to be profound when it comes to both reviews and articles. We want to provide our visitors everything they might ask for in a casino guide online. And hopefully we've achieved this goal even if we try to develop and become better every day. Also the site is very niched to the Swedish market which I guess gives some kind of safety for the Swedish people that are visiting the site. Another thing is that we are in constant contact with our visitors and always answer any questions they might have. We also provide support when there has been a problem between the player and the casino. Even in these cases when we're not promoting the casino in question.
GAV: How do you see the Scandinavian online gambling market/industry at this moment?
Kajsa: I see an expanding market but at the same time there are many question marks regarding a future regulation. The whole industry is waiting for a regulation where foreign companies can get licenses just like we've recently seen happen in both Britain and the Netherlands. But the market really has potential and there are more people playing online than ever before. Still there are much more to get and I think that we've only seen the beginning so it's really going to be interesting to follow this market during the next years.
GAV: In your opinion what are the strong points of Casinosverige.me and what makes it stand out from the other Scandinavian niche websites/directories?
Kajsa: As I mentioned earlier in this interview we try to be as comprehensive as possible. There should be more to a good online casino guide than just a top list. So we try to provide our visitors with everything they might ask for in terms of articles, information about promotions, support, industry news, etc.
GAV: How did you start and most of all what bumps did you have to overcome at the beginning?
Kajsa: I started a site about free bets where I didn't even had affiliate links in the beginning. I also wrote down my family's horse racing tips so we all had a common platform for that. But I guess I first saw the potential of earning money when there was someone who wanted to buy a link on the site. At that time that was like magic happening right in front of me. I never could have guessed that there where ways to earn money that easily. Regarding bumps on the road I must say that I didn't get any commission to talk about for 1 or 1,5 years. And to write on a daily basis could be pretty exhausting when you don't get anything in return.
GAV: We have analyzed your website and found some great quality content. Are you writing it by yourself or do you have a team of people writing for you? How many casino reviews are there on your website? How about the your blog?
Kajsa: Content is something that I valued since day one in this industry. This is the single greatest part that I found most important for a website. For about four years I did all content myself but as the network of sites has grown and I have less time I've had to outsource some of the content writing to others. But I still write content on a daily basis and I think this is something that will never disappear from my work schedule. Regarding the daily blog posts I have a very talented content writer writing these posts filled with current promotions at online casinos. But sometimes we add articles about the industry in the blog and usually I write those articles myself as I have great insight in the gaming industry as an affiliate. At the moment we have over 50 reviews about different online casinos. These are written by both me and my content writer.
GAV: How do you manage to keep the content fresh and relevant on your website and blog, when a lot of fluffy and nonsense appear on the Internet non-stop?
Kajsa: We try to stay sharp and read all newsletters that are sent out to us on a weekly basis. By doing this we always have fresh information to provide our visitors with. Our visitors can expect us to have all the latest information when they enter our website. We also do our best to keep the top lists fresh and update when there is a change in a welcome offer or so.
GAV: We are more than sure that you receive messages from Affiliate Managers on a daily basis showcasing their best products. You of course select them by the brands they work with; but what are your thoughts on how a real Affiliate Manager-Affiliate relationship should be built?
Kajsa: This was definitely easier a couple of years ago when there weren't so many different companies in this industry. Nowadays you can get up to 20 emails a day from different affiliate managers and to be honest it's hard to find the time to answer them all. And therefor it's also hard to build new relationships with affiliate managers these days. But I think the important thing is that both you and the affiliate manager shares the same value. For me I am looking for long-term partnerships and I expect the same from the affiliate manager. I won't waste time on creating reviews and building content about a brand if it's just for a month or two. Also it's a give and take situation. Sometimes it's hard to keep a nice tone when there's so much stress all the time. And all brands wants the same: more publicity. And it's impossible to give that to all brands out there so the affiliate manager needs to give something in return in terms of loyalty for the deal, information about ongoing promotions etc.
GAV: How do you see the future of the online casino/gambling industry? For instance, will it become a truly global phenomenon? What about the Scandinavian market's future?
Kajsa: I see big potential for this industry as we've only seen the beginning yet. It's going to be interesting to see what happens as the market is growing but at the same time there is a consolidation going on where bigger companies buy more and more affiliates and casinos. But it will surely become both a global and a Scandinavian phenomenon. And I think we will see more and more countries regulate the gaming industry like we've seen a couple of countries have done already.
GAV: Do you have any advise you would like to offer to newbies who are looking to venture into this great industry!?
Kajsa: Well, as long as you work hard and never give up anything can happen. Think positive, be optimistic and don't care what others have to say about your dreams and goals. There is a lot more competition now than when I first started but still I think hard work always pays off. But don't expect to earn money right away because then you'll just end up getting disappointed.
GAV: Do you attend any iGaming/online casino conferences? If so, which one is your favorite and what is your most fun experience?
Kajsa: I've attended most of the conferences although I try to stay home sometimes as well. But I've been to both BAC, LAC and AAC and this year I am also attending Sigma in Malta. So far the affiliate conference in London was the best one since it had most to offer and was the biggest one.
GAV: What do you think the chances are for Eastern Europe to become a potential gaming hotspot in the future? Where do you think the region must improve upon?
Kajsa: From what I've understood the potential of online gambling in Eastern Europe is very good now that a legislation is in order. I've heard that many operators have received licenses in a very short period of time so obviously the interest is there from both the operator side and the player side. We can already see some bigger casinos targeting this market and if I had the knowledge and was better at foreign languages I would definitely create some affiliate sites targeting Eastern Europe.
GAV: Where would you like to travel in Eastern Europe?
Kajsa: I've actually only been to Bulgaria when it comes to Eastern Europe so most other countries would be a new experience for me! But I've heard there are great SPA treatments in Estonia so maybe that would be my first place to go.
GAV: Where you wouldn't want to travel in Eastern Europe?
Kajsa: I don't think there's a country that I wouldn't want to travel to but maybe Poland isn't my first choice if I had to pick one country not to travel to.
GAV: How about a favorite celebrity, do you have one one?
Kajsa: That varies a lot actually. At the moment I can't come up with one single favorite celebrity.
GAV: What is your opinion about the Gambling Affiliate Voice? 
Kajsa: Gambling Affiliate Voice is a great portal for affiliates in this special industry. We need more portals like this where affiliates can gather and get the best and most important information about the iGaming industry. I find many of the articles written very useful and I also like that you offer groups where affiliates can share their experience. I like the transparency and I would definitely recommend others to visit GAV regularly. I like that you offer affiliates a context in a world where it can become quit lonely to sit alone in front of your computer 12 hours a day.
Thank you very much for your answers Kajsa, we appreciate it! All the best to you and if you have some news or updates that you'd like to share with us feel free to contact us!
3 Things To Consider Before Starting A New Casino Affiliate Business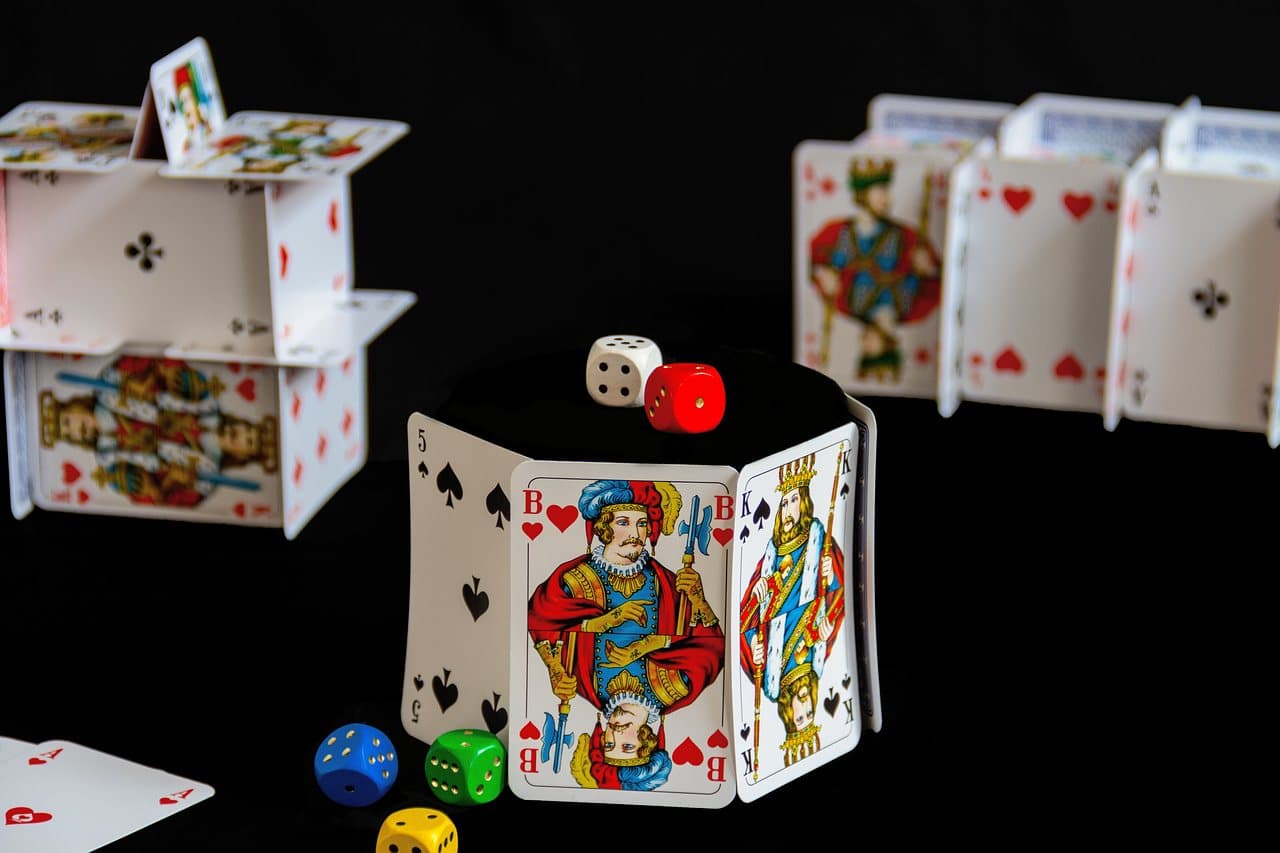 There can be no question that the online casino business is flying right now. It seems that nothing can stop the rapid rise of this exciting industry!
Individuals across the globe are looking to get in on the action, creating gambling affiliate websites to tap into the lucrative wealth that the industry can provide.
Although seriously competitive and ever-changing, the affiliate biz is an exciting one that brings endless possibilities. Whether you are looking to strike out as a review and information portal such as newcasinosites.me.uk, or prefer something slightly different, the affiliate industry can be truly exciting.
In this article, we will take a look at 3 things to consider before starting a new casino affiliate business. From research to the importance of tech, we will cover it all.
Let's get going with the foundation of any career in the affiliate industry.
Know your stuff: The importance of research
If you are serious about launching a new casino affiliate business, you're really going to have to know your stuff.
Online gambling is a lucrative yet complex world, packed with variables and jargon and more that can leave newcomers bewildered. If you are looking to launch a new casino affiliate business, you will need to research the industry heavily. Of course, the best way to do this is to play some casino games yourself! Sign up to a few different sites and get playing, practice makes perfect after all!
You will need a strong grasp of modern technology
If you are serious about starting a new casino affiliate business, understanding the tech behind the industry is also key. You will save plenty of money when building your website if you can learn basic HTML, not to mention you will gain total creative control of your project. After all, this is your project!
When you know HTML, you can constantly revamp and polish your site to keep things fresh for new players. Image is extremely popular in the new casino affiliate business and so you should not underestimate this aspect.
Another key tech to understand is Search Engine Optimisation (SEO). In fact, this is more a type of marketing than anything else, which functions by using keywords, interlinking and meta titles to ensure that a given site finishes as high up as can be in search engine results. If it sounds simple, then that's because it is, at least on the surface. There is no end to the ways you can manipulate SEO to ensure that your new casino affiliate business gets plenty of airtime.
Consider using gambling affiliate programs
If you are still interested in starting a new casino affiliate business, well done! One of the best ways to do so is to join a program, which removes plenty of the burden on you at first.
Basically, these programs show new casino affiliate businesses how to drive traffic to their site, thereby getting your foot in the door of what can be a seriously tough industry to break into. You should really consider joining a program if you feel that your site is not getting the coverage you desire.
The Digital Marketing Mixer delights with SEO MasterClass and a Mad Hatter Themed Summer Networking Party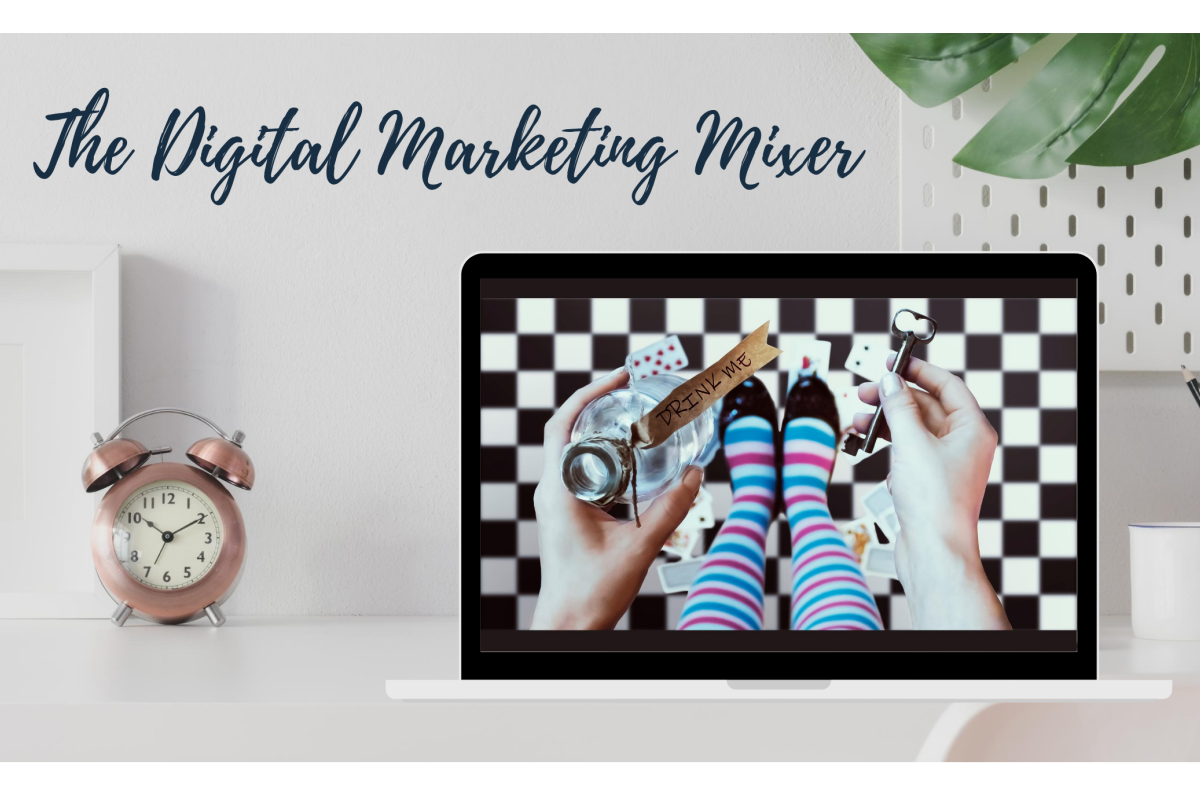 The 3rd iteration of the Digital Marketing Mixer  a FREE business networking event will kick off the British Summer Bank Holiday weekend in style. Guests will enjoy a Mad Hatter Summer Themed, virtual Tea Party on Friday the 28th August between 4-6pm (GMT) via live Zoom.
The virtual networking event, hosted by AffiliateINSIDER CEO and affiliate industry veteran, Lee-Ann Johnstone – is designed to help connect suppliers , brands, agencies and affiliates together virtually to kick start new commercial conversations whilst physical conferences are delayed.
Join the party – Learn the latest SEO Insight and enjoy the show!
"The Digital Marketing Mixer is about making new personal connections virtually in a structured setting. This month we are privileged to also have visiting lecturer Matthew Hughes from the Arts University of Bournemouth (AUB) in the United Kingdom, which offers leading digital media courses. Matthew will be giving an exclusive SEO Masterclass – which shouldn't be missed!"  mentions Johnstone.
The event offers hosted speed networking sessions where a variety of industry topics are discussed in groups along with fun ice breaker games (with great prizes to be won) and themed entertainment. The Mad Hatter Tea Party will also offer guests a mind boggling display of "Alice in Wonderland" style visual trickery delivered live by Canadian entertainer and magician, Ray Anderson.
The focus of this event will bring digital and affiliate marketing businesses together to start new commercial discussions.
Sarafina Wolde Gabrielle, VP of strategy at Income Access, a Paysafe Company, said " The Digital Marketing Mixer offers affiliates, suppliers and operators  a chance to connect in-person and enjoy a fun, short and structured virtual networking session" , whilst Lloyd Richman, the founder of iBet Directory said:  "The Digital Marketing Mixer offers guests a great opportunity to make new contacts and gain an inside view on current changes taking place in our industry. This is a fantastic opportunity for small businesses, publishers, agencies and operator brands to come together and get new business done!" 
RSVP FOR FREE and enjoy the next Digital Marketing Mixer – HERE
Digital Marketing Mixer to be hosted for second iteration of FREE business networking on 30th June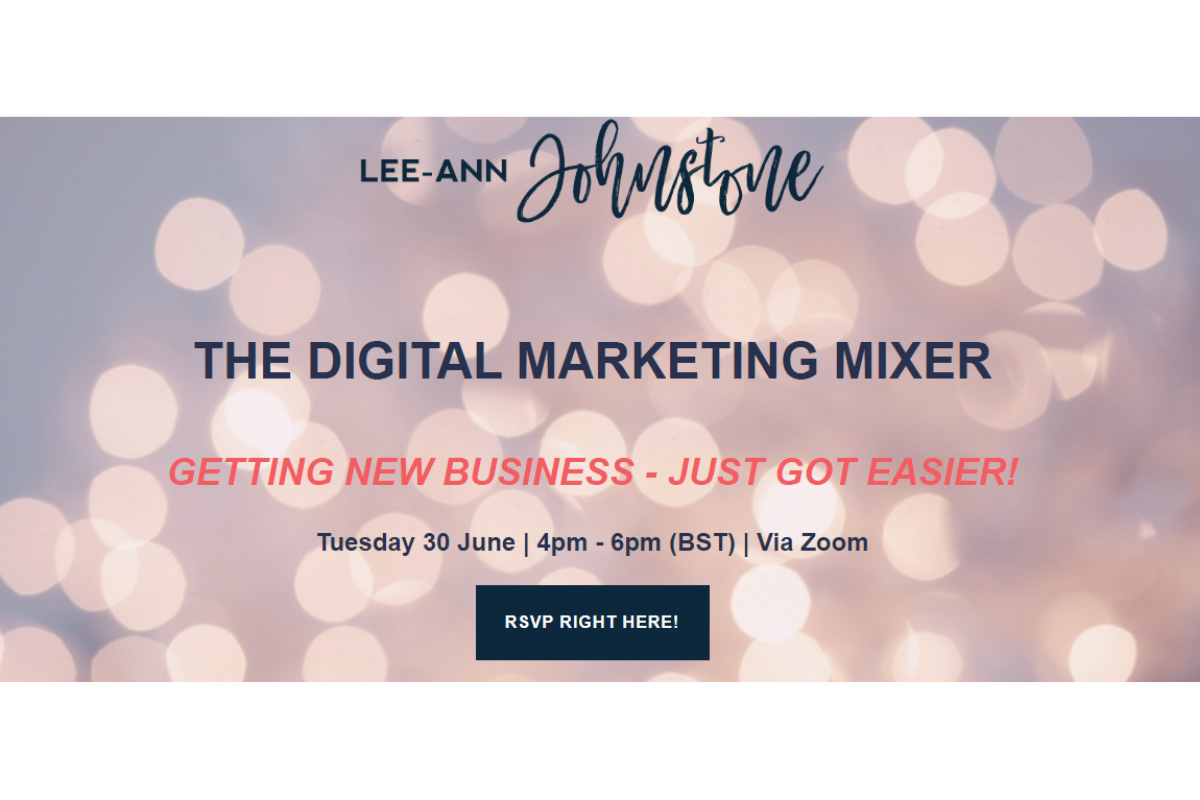 Last month saw the launch of the first Digital Marketing Mixer, a FREE business networking event created by Lee-Ann Johnstone which hosted over 150+ iGaming and Affiliate Marketing professionals in attendance.
The event which received outstanding delegate reviews, will be hosted again on Monday 30th June between 4-6pm (BST) via Zoom. The aim of the speed networking event is to bring together affiliates and digital marketers, technology providers , agencies, experts and marketing service providers together to promote their services virtually.
With limits on travel and attendance at physical events still in play opportunities to network for new business have been limited. That combined with increased remote working has had a natural impact on business development slowing in the short term.
The Digital Marketing Mixer has been created as an open platform for professional social networking to take place in a structured but relaxed virtual atmosphere. The event has been created to support new business and continued lead generation for all businesses operating in the Affiliate industry.
Lee-Ann Johnstone, the event host commented: "The Digital Marketing Mixer is a key event for digital and affiliate marketing businesses to get better connected during this uncertain time. The objective is simple, bring people together to talk, to collaborate and ensure new business and service opportunities continue to thrive. I've created this FREE networking event for EVERYONE to benefit from in the affiliate industry to help get new business deals done."
The mixer remains 100% FREE for delegates to attend and is open to any vertical. Once again the event is held in collaboration with founding collaborators GPWA.org, iBet Directory, and AffiliateINSIDER collaborating to deliver this event.
"The toughest part of the conference experience to replicate online was always going to be those oh-so-important conversations in the bar. I was delighted to find myself in just such conversations at the Digital Marketing Mixer – top marks! "  said Sue Dawson from bestnewbingosites.co.uk who attended last month's inaugural event. 
The Digital Marketing Mixer will offer a host of  fun networking games, speed selling challenges and enable delegates to enjoy discussing the latest industry trends whilst providing a platform to market their goods and services. The focus of this event remains on getting digital and affiliate marketing professionals quickly connected, getting new deals – done!
Lloyd Richman, founder of iBet Directory commented: "The Digital Marketing Mixer Party is a great concept and offers all delegates the option to contribute unlike other webinars and conferences. It had a good mixture of natural event speakers, experienced iGaming professionals and new people to the industry. A great event which was highly successful."
If you are an agency, affiliate, consultant, operator, digital marketer, payment provider or saas product owner, everyone working with or in the affiliate industry is welcome to attend.
RSVP FOR FREE and join the Digital Marketing Mixer – HERE