Affiliate Interviews: Iwo Bulski, veteran gambling affiliate, founder the of E-Play network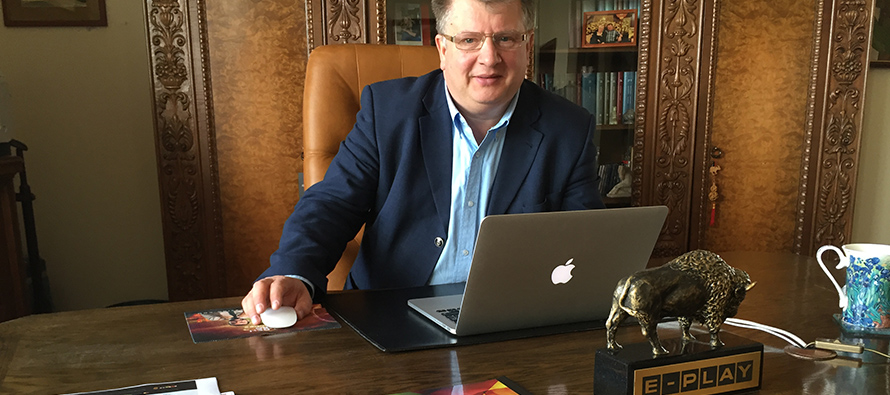 It's no surprise to me that some things are predestined and the fact that we have come across this huge network of websites inspired us to do more and get the major affiliate stories out there. Such as the story of Iwo Bulski, who has been industry for over 26 years and has built a large network of websites, even has published a gambling magazine and 3 books. It does not get any better then this, having to pick the brain of such a veteran of the industry.
E-PLAY Consulting is a company that delivers information from gambling world on their own dedicated website. The company delivers the newest information about gambling online as well as it's stationary forms.
So, without any delays, here goes the interview with Iwo.
GAV: Hi Iwo, First, we would like to thank you for the opportunity to interview such a highly appreciated professional of the industry. Could you fill out the short form below so our readers can imagine your profile?
Name: Iwo Bulski
Age: 55
Hometown: Warszawa
Living in: London, Prague, Paris, Amsterdam, Barcelona…
Favorite Food: all kind of Chinese
Must Read Book: "Cien años de soledad"
GAV: Tell us a bit about yourself, we want to know who Iwo Bulski really is, the main person behind the E-Play brand. Where were you born? What was the key idea of developing this large brand which covers every aspect of the Polish gambling market?
Iwo: I was born in Poland and I'll  live here till the end ( I presume). I'm working in a gambling industry since 1990. At the beginning I was mainly focused on working with gambling machines- street operations and in amusement arcades. I was running a couple of companies, as an owner and CEO. From 2003, I'm managing simultaneously website E-PLAY, which concerns gambling. Over the period 2008-2010 was publishing gambling magazine- month periodical printed in 10,000 copies every month, at the time the only periodical concerning this area of entertainment issued in Poland. From 2014 I'm focused exclusively on online gambling, currently running 6 websites under the same brand E-PLAY. I'm operating in UK for procedural reasons, like most of the companies affiliating and promoting gambling in Poland. I think that I already have some experience in the matters concerning gambling.
GAV: I must say that, since our launch we have been focusing on the Eastern and Central European markets and trying to get the local affiliate stories out, but haven't come across your brand until yesterday. There are thousands of casino review websites out there, where do you think E-Plays websites stand at this point? Is it truly the oldest and biggest gambling information website in Poland?
Iwo: In my opinion online gambling market in Europe is already quite saturated yet there is still some place for new casinos and new brands. Those stable, operating for many years, are undoubtedly the most powerful and trustworthy. On the other hand, newcomers have different solutions and different view on the market. Moreover, in the era of smart phones and communication development, online gambling is entertainment without limits. This imposes credibility, but also increases business opportunities.
E-PLAY as an informational medium plays role of a broker, connecting gamers' world with casinos, poker-rooms and bookmakers. Our goal is to pick reasonable and credible offers and push them towards gamer sector. In return we enable the player connection with any casino that goes through our evaluation process. For now, we are only interested in Polish market, in which I have the best discernment and potential, in some time E-PLAY brand will be more focused on European market.
I think that the readers of our websites and magazine in the last 14 years of E-PLAY brands' existence gained trust to our assessments and judgments; for this I worked really hard for a long time.
GAV: What are the strong points of the website and what makes it stand out from the niche websites, beside its already gained credibility?

Iwo: Our websites: e-play.pl , e-play.eu , e-playkasyno, e-playbet, e-playpoker i e-playslot (under construction), complete each other through different content. Those websites present and describe separate sectors of gambling. This allows the reader to select the information he wants to focus on. It also facilitates promoting brands depending on their products. For example, in e-playcasino there are more descriptions and promotions of online casinos than in e-playpoker, where we focus mainly on describing tournaments, players and poker room promotion. This information network distinguishes us from other, admittedly older and better known informational-affiliative portals. We have also strong SEO promotion- Facebook, Twitter and other society media known in Poland.
I created also mobile app named E-PLAY ONLINE, available on Apple and Android, briefly describing content of all our websites. In May this year we are planning to launch new app along with the website- E-PLAY SLOTS, focused on casino games.
In Poland, E-PLAY is the only brand operating with all kinds of gambling.
GAV: What were the bumps on your road when you got started and how did you overcome them?
Iwo: Crossing from traditional gambling to online gambling is far from simple.  I bypassed the difficulties because over the period 2008-2010 I was already on this subject in my magazine. We were working together with some of great gambling brands, promoting them, until drastic change in Polish gambling law occurred, forcing us to slow down.
Currently, direct promotion and affiliation of gambling is not contained in Polish law, so I'm operating in England. Although, in the Internet omnipresence era, it isn't the deepest bump in the road.
GAV: As I have come to find out, you guys have also ran a magazine, called E-Play Magazine, which focused on the Polish gambling market. I have browsed through its content and have found many important and interesting news. I think that you're among a few of the affiliates have ventured into this area. What happened, why did you shut this service down?
Iwo: Changes in Polish gambling law forbidden promotion of any products from this area. As it was the main income of my magazine, I had to quit publishing. Having great journalist team, builder headquarters and   distribution network evolving for a long time, I had to suddenly quit with all of it. It was a thought time for me.
Uneasily acquired international contacts, participation in international gambling trades, visits to plenty of software and hardware producers- it suddenly lost its meaning.
I decided to replace the magazine with commerce. I had four regular shops in Poland and one big online shop (E-PLAY brand of course), distributing games, accessories and equipotent.
Unfortunately,  the odds were not in my favor also this time. Products bringing entertainment for years became replaced. Everything became online: games, books, films, music. I had to constrain this area of activity, however online shop still exists and generates income. Well, I guess that's the price of development.
GAV: Read somewhere that you are also the editor of three books, this is amazing. History of gambling, When MOB was in Las Vegas and Gambling online, to bad they are all in Polish, would have loved to read them. What's the story behind these books?
Iwo: I thought that apart from being manager of gambling brand focused of machine exploitation, I have to extend my knowledge about how this area works. That's where my interest comes from and that's why I decided to buy those professional books. Two of those- "History of Gambling" and "When MOB was in Las Vegas" were the most interesting. I published them as E-PLAY publisher. I bought the copyrights for editing them in Poland, I undertook editing and professional translation along with distribution. We sold every copy of those. "History of Gambling", which was sold instantly, had 2 editions; I still have some copies in my depot. We wrote another book- "Gambling Online", issued in 2009, and again all the copies were sold. Unfortunately, I quit editing and publishing after legislation amendments. However, memories, experience and a couple of copies from this period remained.
GAV: We have browsed your website and found some high quality content. Are you writing it by yourself or you have a team of people writing the reviews? How many reviews are there on your website?

Iwo: From the beginnings of E-PLAY brand- as an informational website, commercial, publishing and now affiliative activity, I have great support of my brothers- Błażej and Bartosz. Their work with editing the content and developing the brand was and is invaluable. Especially Błażej, being a Marketing Manager, is extremely important to my brand. His skills, knowledge and contacts enabled E-PLAY its growth. As a creator and originator, I wouldn't be able to make it without brotherly help.
Apart from them I have several other employees, 12 people directly bonded with this project. Just like in times of publishing the magazine, I have several editors specialized in this area. Each of them specializes in editing the content typical for the given website. We have IT expert independent from SEO, internet graphic designer. I am manage the brand set its course of action. Sometimes I write an article or review, but I don't do this often. I don't want to seem like a mentor or teacher; what I know about gambling I rather present with my work than with my words.
GAV: There is also a huge amount of legal news about the Polish gambling market, and I can see passion behind that writing. Are you doing that yourself?
Iwo: As I mentioned before, I know a bit about gambling, conducting gambling brand for 26 years. For consciously moving through this area, it is necessary to know regulations and conditions allowing to operate in a legal sector of this branch. Writing and informing our readers about it is somehow apparent consequence of this fact. In my team, second of the brothers- Bartosz- specializes in searching through legal and economical materials; his articles are most popular among the readers. Personally, I am not writing much myself, from time to time I allow myself to comment on some event of phenomenon.
GAV: How do you keep the content fresh and devoid of clutter when a lot of fluff and nonsense appear on the Internet on a daily basis?

Iwo: We base our materials on credibility. Before posting news, coverage or article we check the source and choose only credible ones. Just like with casino promotion, I know this area well enough not to promote the entity I am not certain about. Of course, we have made some mistakes in the past, but luckily just a few.
Being responsible and not practicing politics makes us credible media, as seen by our readers. These translates into our statistics and financial income.
GAV: We are sure that you receive daily messages from Affiliate Managers showcasing their products. You of course select them by the brands they work with; but what are your thoughts on how Affiliate Manager-Affiliate relationships should be built?
Iwo: Obviously, we are getting loads of offers, a lot of companies want to be promoted on this area. As I mentioned before, most important thing is the credibility of the casino, usually gained on being present on trades, meetings and direct contact of the manager with our representative. We are in good terms with most of them, after all success from both sides depends on mutual understanding. We conduct special promotion actions, with various results, but we are working on our good image all the time. That's what we, and casinos we are promoting, depend on.
It was different when I started this activity on promotion field (affiliation), it is different now, when E-PLAY brand is widely known and recognized. We needed time, précised goal and consequent actions. And of course vision, which I luckily have.
GAV: How do you see the future of the gambling industry? For instance, will it become a truly global phenomenon in the near future?
Iwo: Of course, the world is a global village. Online gambling will be developing without any obstacles, what we should be worried about are legal issues. Government doesn't want to facilitate our work, nevertheless current regulations enable predictable investments and operating without any worries. When I was in Asia, Manila, I acknowledged that Asian market is still new and undiscovered, comparing to what's happening in Europe. African market will be the next giant market for development. We are waiting for changing the regulations in USA. After all, they enables native citizens- Indians, to open their casinos in their nature preserves. We hope that American administration would allow also gambling online. After all, in some States, marihuana was recently legalized.
GAV: Can you name one change that you want to see in the casino affiliate ecosystem?
Iwo: I don't see a reason for changing much in this ecosystem. I think the important thing for the market is to control its own pathologies and frauds, because these happen quite often. That's why informational websites exist- they can point out the dishonest limiting their movements. Developing a gambling brand is such expensive and time-absorbing process that it seems unlikely for many fraudulent actions to be taken here. After all, customer-player decides about brand's prosperity. And he is very sensitive to ratings and descriptions- it's his own money that he's risking.
GAV: What advise you would like to offer to the new affiliates who are looking to venture into this great industry?

Iwo: Patience. Getting to know this area by visiting trades and exhibitions. Using the information from professional magazines, participation in press conferences during trades. To be a good affiliate you have to go your own way… and be extremely consequent.
GAV: Who is your favorite celebrity?
Iwo: I don't have anyone who I would call my idol or worship.
GAV: If you would just open your YouTube search bar, what would you search for?
Iwo: E-PLAY NEWS, of course; we post there funny and interesting videos from our branch. We post videos from trades, interviews and other  materials concerning gambling.
GAV: Back to work. Do you attend any iGaming conferences? If so, which one is your favorite and what is your most fun experience?

Iwo: Unfortunately, I'm not attending this type of events, I don't have any opinion about them. I feel like I don't need attending on such events. I draw the knowledge about new solutions and assistance from magazines, descriptions… and contacts with my managers. They are dependent on results of my work. Apart from that, participating such events is extremely expensive; I don't like to spend money on the things I can dig out myself.
GAV: How do you rate the chances of Eastern Europe becoming potential gaming hotpot of the future? Where do you think the region must improve upon?

Iwo: I'm not sure if there is such thing as European capital of gambling. For sure it wouldn't be anywhere in Eastern Europe. Gambling is focused mainly on Malta, in Tel Aviv, Gibraltar, London. Eastern Europe has a chance to became a long-term operating area for casino and bookmakers, there are fastly developing networks of regular gambling along with online gambling, which is still quite a novelty and is really popular. Here are expected highest incomes, as written in various analysis made for big players on the market. No legal regulations and poorly developed idea of responsible gaming makes this region  interesting gambling area. I think it would remain like that for the next 10 years.
Alright, here comes the fun part…., being a local in Eastern Europe, is there some part of the region maybe that you haven't visited yet?
Iwo: I love to travel. I think there is no country on this side of the world I haven't been to. I don't like the term "Eastern Europe" for the area we are talking about, for me those are Ural regions. I have casinos from Russia and Estonia in my offer, I know there is a great potential for this business.
GAV: Where you wouldn't want to travel in Eastern Europe?
Iwo: Because of business specifics, I don't have to travel Europe, especially its Eastern part. I rather go to the Western part, travel along the Loire and visit the castles or spend the summer in Tuscany with its amazing landscapes. Sometimes I like to rest on some of Greek islands, sometimes I like to visit my beloved London or Barcelona, which I adore. Why should I go to the places whose future is unsure?
GAV: What is your opinion about EEG/GAV (Eastern European Gaming – eegaming.org)/Gambling Affiliate Voice – gamblingaffiliatevoice.com?
Iwo: I think that you're doing a good job and you are visible on the market, as much as your promotion allows you to. I didn't have a lot of contact with you, but I'm certain that it will change soon. Of course with mutual benefit.
Welcome to Kyiv-Tbilisi Affiliate Journey: a Double Ticket Will Unveil Two Markets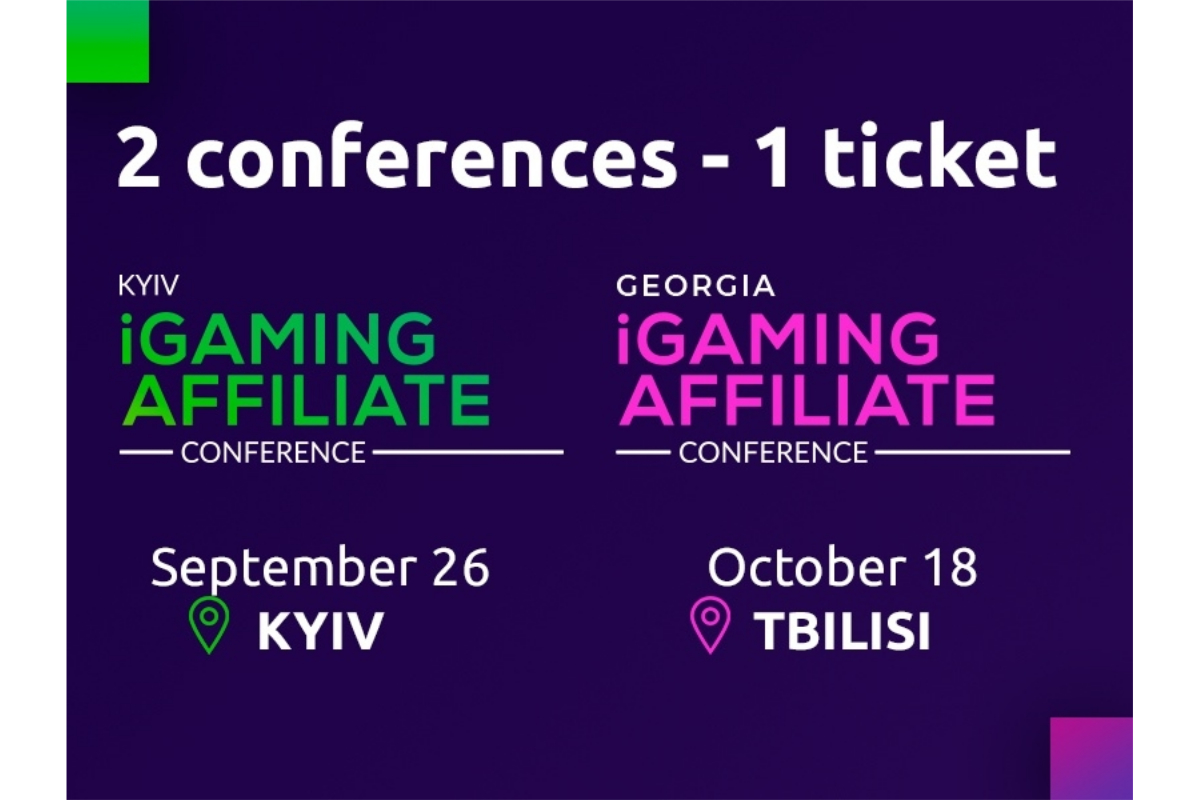 On October 18, Smile-Expo will organize Georgia iGaming Affiliate Conference – a practical event dedicated to affiliate marketing in the offline and online gambling business. Speakers will discuss the efficient strategies for attracting clients and traffic, as well as the legal aspects of land based and virtual casinos operations.
Conference website already features seven expert presentations and two participants of the panel discussion: "Offline and online casinos. Review of tools aimed at user attention". Presenting the event program, organizers also announced a new special offer: Kyiv-Tbilisi Affiliate Journey, allowing to buy two tickets to events in Tbilisi and Kyiv.
What to expect from Kyiv iGaming Affiliate Conference?
Kyiv will host the second annual conference dedicated to iGaming affiliate marketing on September 26. Attendees of Kyiv iGaming Affiliate Conference 2019 will enjoy latest insights, interactive program, lots of networking, communication with experts from five countries, and a demo zone with reputed companies.
Speakers of the conference include webmasters, affiliates, arbitrage specialists, marketers and top lawyers. They will address key issues:
How to get maximum quality traffic from the CPA networks?
How blockchain influenced the gambling market?
Why advertisers and affiliates need to work together to reach the best result?
How to find traffic for betting mobile app?
How to build funnels while working in the gambling niche?
What is important for banks and regulators in the activities of operators and affiliates?
Gambling market in Africa: what this is and is there money?
Besides, a panel discussion will take place as part of the event, highlighting gambling, betting, esports, as well as finding the balance between these sectors.
A double ticket to Kyiv – Tbilisi Affiliate Journey
Specialists working in the iGaming segment will learn useful knowledge at Georgia iGaming Affiliate Conference and Kyiv iGaming Affiliate Conference, having a chance to talk to local experts, find out more about the operations in the region, and learn about the prospects for launching and expanding the business.
That's why, Smile-Expo is offering you a Kyiv-Tbilisi Affiliate Journey, allowing to get one ticket for two conferences at the best price. The price for one ticket till September 3 comprises €150 only.
Each week, the price will grow €50, and with each price increase, we'll add new exciting options from the organizers into tickets. Kyiv-Tbilisi Affiliate Journey will last one month, ending on September 22.
You can buy a double ticket on websites of both conferences, the special category is open on the pages of registration.
MyAffiliates announces its rebranding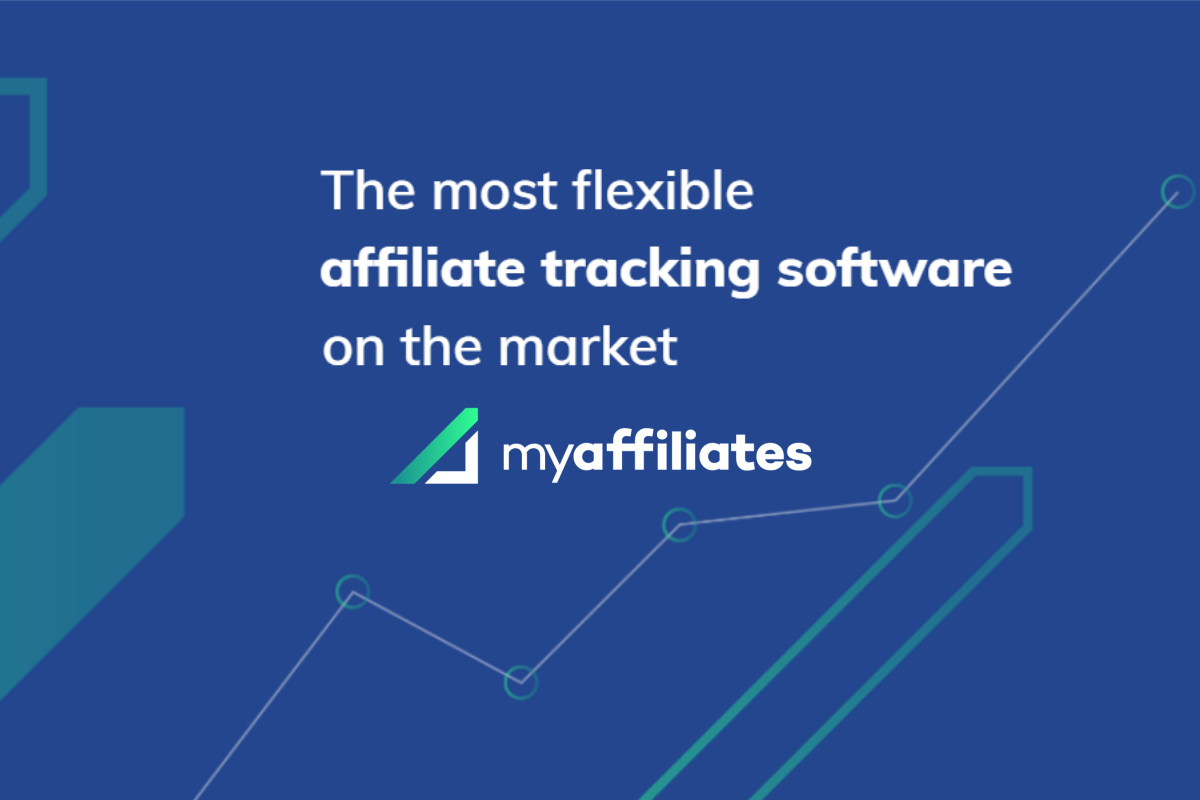 MyAffiliates, the affiliate marketing software provider, announced today a major rebranding of its product image to reflect the company's evolution in the online betting, gaming, forex and binary industries.
Clemence Dujardin, General Manager at MyAffiliates said: "MyAffiliates has been around since 2007. Our technology and our products have evolved considerably since then. It was high time for a rethink of our brand to plot our journey in the years ahead. We have been very successful over the years working with an ever growing number of online operators worldwide. Our new brand is an invitation to them to join us as we continue to improve our offering.
"The new brand recalls MyAffiliates' sterling reputation as the most flexible affiliate marketing software on the market. This flexibility is built on the features we developed along the years. But our success also rests on transparency in our pricing structure and the support we provide our customers anytime they need it, whichever time zone they are in. Our vision remains to build software that answers the needs of the industry, backed by reliable and scalable technologies."
Steven Harris, MyAffiliates' founding Director said: "Over the years, our professional and well-grounded team, managed to evolve our product into the affiliate marketing software affiliates love. For us it is crucial that our clients find all they need and more to run a successful affiliate program and grow their business. It is equally important for us that the end users — the affiliates — continue to enthusiastically approve of our solution. We will not rest on our past successes.
"This rebranding tells the story of our evolution and better represents MyAffiliates as the young and dynamic company that we are, continuously striving to develop the best product of its kind on the market as we help our clients grow."
Visit www.myaffiliates.com.
iGaming Focus Areas and СРА Selection to Be Discussed at Kyiv iGaming Affiliate Conference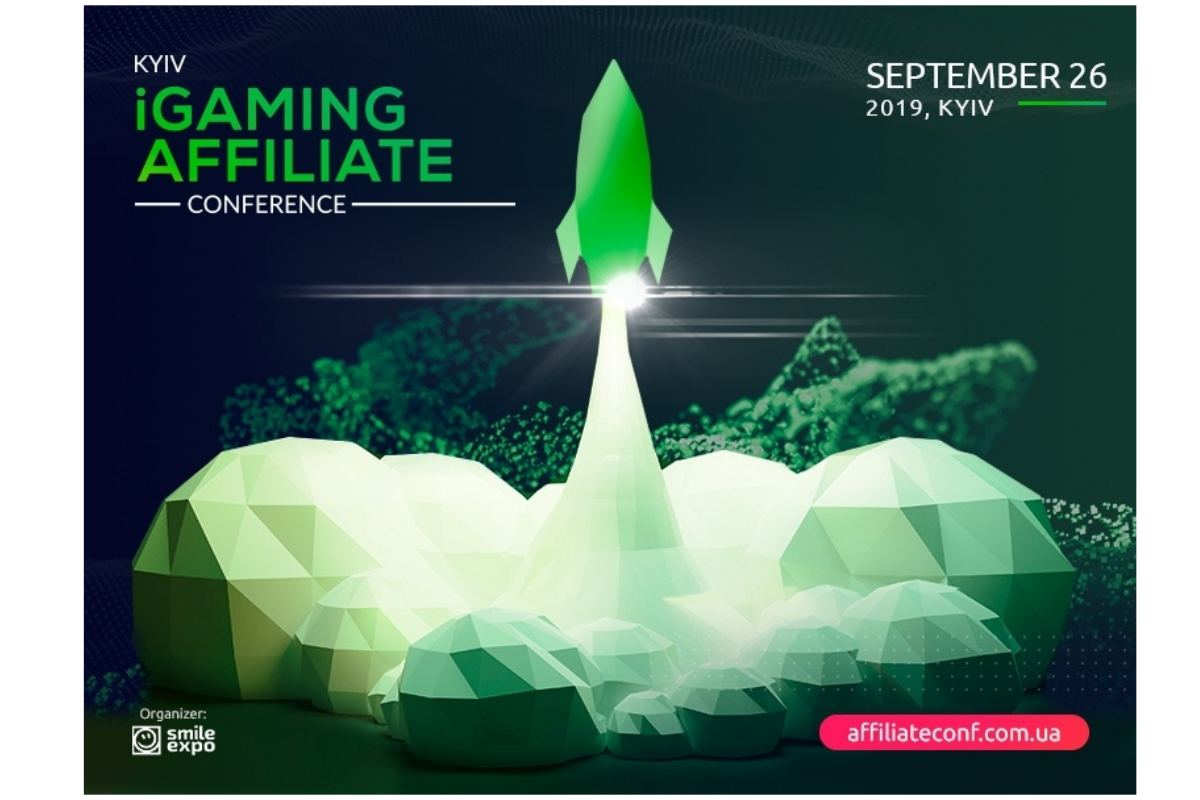 The second Kyiv iGaming Affiliate Conference organized by Smile-Expo will come back to the capital of Ukraine on September 26. Relevant case studies, networking, and afterparty: the conference program will be as efficient and useful as possible.
What issues will be raised by speakers
Kyiv iGaming Affiliate Conference will involve expert speakers: webmasters, affiliates, arbitrage specialists, marketers, and specialized lawyers. Presentations by most of them sparked the great interest of the audience at the previous event. This time, professionals will introduce new presentations and recent case studies of their practice.
Tatiana Nasonova, CEO at Gambling Pro and an arbitrage expert, will analyze why advertisers and affiliates need to work closely to reach the maximum result. She will talk about core factors in the brand confidence as well as explain how advertisers can offer the best possible conditions to webmasters so that it won't cost a bundle. At the past event in Kyiv, the speaker revealed how to enhance the conversion of your own offer tenfold. Tatiana is a frequent guest at international events as well as the founder of 'Tough Arbitrage of St. Petersburg' and Black Inc public pages.
Roman Bout, Founder of Quints – a developer of affiliate program software, will illustrate how operators can seamlessly shift from Revenue Share to CPA and stress the importance of the registration to deposit conversion when selecting the СРА model. Besides, the speaker will mention special features of player behaviors and traffic analysis. At the first Kyiv iGaming Affiliate Conference, Roman shared examples of the high-quality support increasing online casino revenues and gave use cases of reducing the customer attrition by 50%.
Viacheslav Ustimenko, CEO at LAWBOOT and an expert in legal consulting of IT, fintech, and gambling companies, will tell attendees about the legal difference in gambling, games of skill, and loot box projects as well as examine pros and cons of work with them. Moreover, conference guests will discover all about the banking compliance in 2019 from the expert: what has changed since 2018, what should be taken into account, what is already inefficient in comparison with the last year. At the previous conference, Viacheslav clarified where to register a company for the affiliate program and why the GDPR was a significant aspect for iGaming company operations.
"LP and LLP partnerships are no longer legal solutions. If you need a reliable banking account, change LP for Hong Kong," the expert stated.
For the first time, Kyiv iGaming Affiliate Conference will engage Vitaliy Stetsenko, a speaker at top conferences and events dedicated to arbitrage, CPA, and online marketing, and the founder of Initium Group (the holding company includes RichAdvert traffic arbitrage school). As an entrepreneur and infopreneur, he frequently provides the audience with interesting arbitrage best practices. At Kyiv's second event, Vitaliy will present workable strategies for mobile traffic arbitrage and examples of efficient creatives and advertising campaigns.
Panel discussion
The conference will feature a panel discussion allowing influencers to talk about prospects of such areas as casinos, betting, and esports. They will highlight what to emphasize this year and how to find the necessary balance between the above-mentioned sectors. The discussion will be moderated by Levon Nikoghosyan from PartnerMatrix.
Target audience
If you are an operator, a developer, a webmaster, an arbitrage specialist, an affiliate, or a SEO expert, the major affiliate marketing event is a crucial point in your schedule.
Networking and afterparty
Kyiv iGaming Affiliate Conference means not only beneficial presentations and case studies. Event guests will also be able to take part in fruitful networking and obtain new partners for cooperation as well as for business promotion and growth.
The afterparty will be available to owners of VIP tickets, sponsors, participants, and speakers. It is the best chance to negotiate on professional issues in a relaxed atmosphere.
Organizer and partners
The conference is organized by Smile-Expo, an international company that has been holding business events on innovations for 13 years. Media Gambling Sponsor of Kyiv iGaming Affiliate Conference will be a business online publication called Login Casino, while Media Sponsor will be YOGONET International Edition.
The event program can be found on the official website of Kyiv iGaming Affiliate Conference.