Watch out for these "success killers", they are standing between you and your success story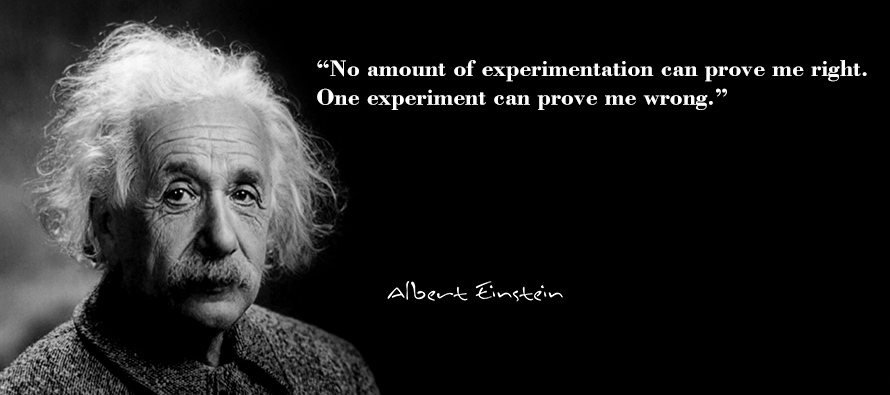 Albert Einstein once said that: "No amount of experimentation can prove me right. One experiment can prove me wrong."
If you take a closer look and pay attention to this statement, you can see his point of view. Never give up, even if your experiences have failed you, broke your spirit or your bank.
There is no recipe to become successful, it is only you out there, who can achieve it. But it takes determination and grind. Lots of it!
However, there are definitely some "success killers" you should avoid. It is best to use the process of inversion to get what you want.
Approach inversion in the following manner: Think of the things that lead to failure, but don't do them. Sounds simple enough, right?
In order to become successful, you can start following successful people and their stories. I'm not always talking about motivational speakers, since 50% of them don't speak from their own experiences. They just read a lot and have the gift of speech that inspires.
Below you will find the 10 most popular things, successful people never do:
While you're busy and over analyzing how things would work out, successful people are out there making moves, making thing happen. They usually fail fast or achieve success quickly, however they learn by doing and use their mistakes to better themselves in the future. You can only become successful if you learn from the mistakes you made in the past. Everybody makes mistakes, that's just how things work.
To answer the question you are thinking about right now, should I approach my venture without planning? No, you don't want to approach your venture without a plan. But you can't stay in the planning phase forever and never get anywhere, due to the most important human weakness, fear. Once you've figured out what you need to do, start doing it straight away!
Remember that your first attempts aren't going to work and you're not going to become an overnight success.
You're going to fail miserably at some point or fail multiple times before you reach the point you're aiming at. The perfect example for this is Henry Ford, who created two car companies that failed before the Ford Motor Company took off. It's funny isn't it?
Want more? Well, there are plenty people out there who made it, but failed first. If you search online you will surely find one of the biggest stories out there. The story of J.K. Rowling. She had just gotten a divorce, was on government aid, and could barely afford to feed her baby in 1994, just three years before the first Harry Potter book, Harry Potter and The Philosopher's Stone, was published. When she was shopping it out, she was so poor she couldn't afford a computer or even the cost of photocopying the 90,000-word novel, so she manually typed out each version to send to publishers. It was rejected dozens of times until finally Bloomsbury, a small London publisher, gave it a second chance after the CEO's eight year-old daughter fell in love with it.
J.K. Rowling's Net Worth of $1 billion came from the royalties she is receiving from her books and from the Harry Potter franchise. Harry Potter brand is said to be worth $15 billion. The film Harry Potter was the highest-grossing film series of all-time that recorded world box office sales of $7.7 billion.
Would she have become one of the most richest woman in the world if she had given up?
Want more? I'll give you more, ever hear of Jim Carrey?
When Jim was 14 years old, his father lost his job, and his family hit rough times. They moved into a VW van on a relative's lawn, and the young aspiring comedian—who was so dedicated to his craft that he mailed his resume to The Carroll Burnett Show just a few years earlier, at age 10—took an eight-hours-per-day factory job after school to help make ends meet.
At age 15, Carrey performed his comedy routine onstage for the first time—in a suit his mom made him—and totally bombed, but he was undeterred. The next year, at 16, he quit school to focus on comedy full time. He moved to LA shortly after, where he would park on Mulholland Drive every night and visualize his success. One of these nights he wrote himself a check for $10,000,000 for "Acting Services Rendered," which he dated for Thanksgiving 1995. Just before that date, he hit his payday with Dumb and Dumber. He put the deteriorated check, which he'd kept in his wallet the whole time, in his father's casket.
His current Net Worth is of $150 million. Impressive, huh?
You can search around and see the stories of Oprah Winfrey, Shania Twain, Emily Blunt, Colonel (Harland) Sanders, Sarah Jessica Parker. You will be amazed to see how these people have made it against all odds!
There's nothing wrong with having an opinion, but it's a fatal flaw to think you have things figured out completely. Stay curious, that's the way all successful people are. At one point you will realize you can't know everything.
Curiousness leads to learning, one thing you should never stop doing. This will always improve you.
Unsuccessful people have stubborn minds. They're the people who give you business advice, despite being totally broke. They always think they can solve foreign policy issues, but they can't even solve their own issues. Keep an open mind, and always try to see both sides of the story.
Successful people don't see things in black and white. They think in shades of gray.
Successful people don't make up stories about why they aren't where they want to be. They're honest with themselves, accept their flaws and correct them to achieve success. They know what they need to do to be successful, and they know they're working hard enough to get there. Rationalizing your situation and neglecting to face the truth will keep you stuck in the same spot you've always been in.
Are you really working as hard as you can or just whining? Is it really your circumstances, or is it you? Facing the harsh reality of your situation can liberate you, this makes progress. Come clean with yourself, so that you can move forward.
When you make a mistake, you have two choices: You can either take nothing away from it and wallow in self-pity, or you can see your mistake for what it truly is. A possibility to learn, you can call it a teaching.
It's a gold mine of information. It's OK to make mistakes. It's not OK to make the same mistakes repeatedly. Mistakes provide feedback for what you need to do better the next time.
When your project fails, or when you encounter setbacks, sit down and write out the reasons why it didn't work. This iterative process will help you become the strongest version of yourself.
Search for Peter Thiel, he is an American entrepreneur, venture capitalist, hedge fund manager, and social critic. Thiel co-founded PayPal with Max Levchin and Elon Musk. In his recent book, called "Zero To One, Notes on Startups, Or How to Build the Future", he calls successful people "definite optimists." Definite optimists know where they're headed, and they're sure about themselves.
The definite optimist has a concrete plan for the future and strongly believes in that future being better than today. The indefinite optimist is bullish on the future but lacks any design and plan for how to make such a future possible. The definite pessimist has a specific vision for the future but believes that future to be bleak. The indefinite pessimist has a bearish view on the future but no idea what to do about it.
Does "luck" come into play when it comes to success? Of course it does. But you put yourself in a position to be lucky by putting in the grind.
You may have luckily met an influential person, but the hard work behind it was getting to know all the players in your field. You may have luckily gotten your work noticed, but the hard work behind it was putting it out there all the time, even when nobody was paying attention. You see?
The honorable Steve Jobs had many memorable quotes, however this is the best way to approach my point:
"My model for business is The Beatles. They were four guys who kept each other's kind of negative tendencies in check. They balanced each other and the total was greater than the sum of the parts. That's how I see business: great things in business are never done by one person, they're done by a team of people." ~ Steve Jobes
You can't succeed on your own. You're not talented in every area.
You need other smart people in your corner. You need to collaborate with others. Thinking you can do it on your own is a sign of arrogance.
You need humility to succeed. That humility comes from knowing you need other people to help you.
Elon Musk has a mission to make our species interplanetary. Some people believe that's impossible. He doesn't. That's ruling out the impossible, right there!
The Wright brothers didn't think creating the airplane was impossible. Successful people believe anything is possible. They're borderline delusional.
You need to have an irrational amount of optimism to be successful because you're hoping to achieve a level of success that most people will never come close to. The reason why most people never come close to success is because they believe it's not possible for them.
But it is possible for you. The limitations you put on yourself have nothing to do with reality, and everything to do with your mindset.
Successful people don't live stagnant lives. They're always looking for ways to grow.
There's always a new skill to learn, a new nugget of knowledge to gain and a new person to meet. This is the reason why people who seem to have it all keep working. One of the most basic human needs is the need for growth.
The minute you stop growing and working on yourself, you're dead. What can you learn today? How can you improve your skills by one percent each day? Stay on the rise until the day you die.
Hopefully this article will inspire some trust in yourself, it's one of the most important parts of becoming successful. No one knows the real you but you. Sometimes it is true that we don't know ourselves. That's because we have lost ourselves, or maybe because we never knew ourselves to begin with.
Don't be so afraid of making mistakes. Fear of the choice being "bad" keeps you stuck. Accept that you are human. As far as I know, all humans make mistakes. The only ones that won't give you grace are the ones that have no grace for themselves. So lighten up a bit.
You know some truths that you need to stop denying and start accepting. That unsettled feeling in your gut is there for a reason.
You have come to the conclusion that you need to trust your best judgment, stick to your decision, follow through, and let the cards fall where they may.
I think the important thing to realize is that life has a way of working out. Even if we make the worst possible choice, we still have the freedom to go back and make adjustments. That's how successful people work.
So let yourself try what feels right for you, and don't worry about making the "wrong" decision
GreenSpin.bet partners with Affiverse for Affiliate Marketing Services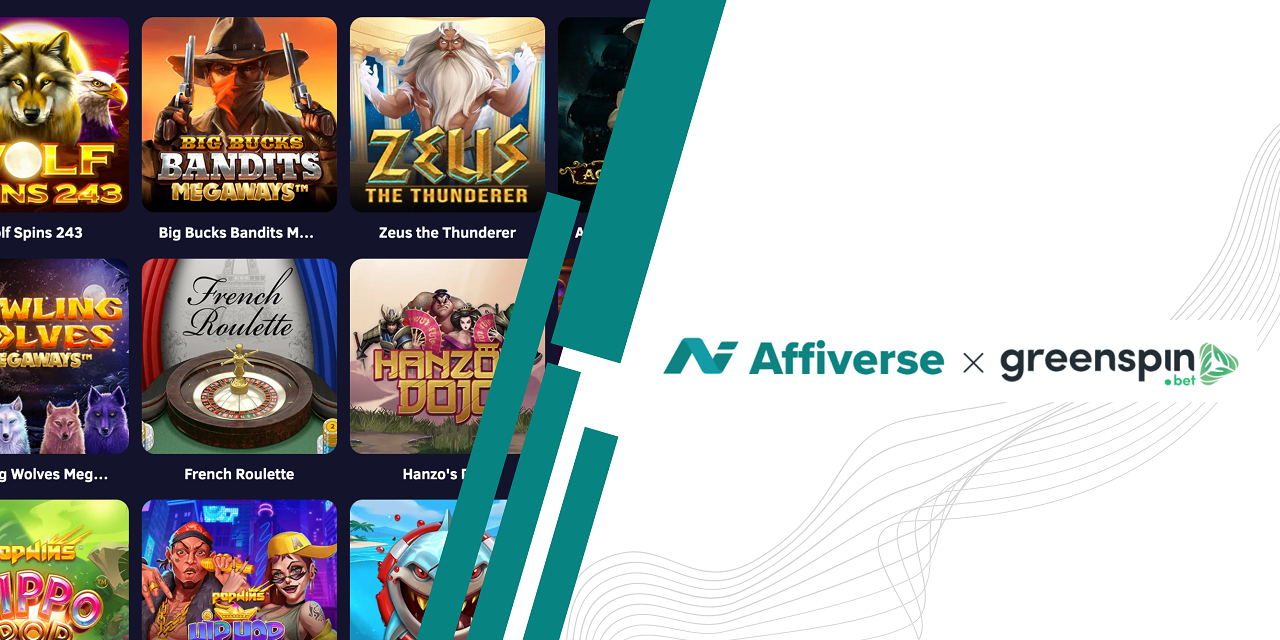 Globalconvert Limited, the new ownership company representing GreenSpin.bet, today announces its partnership with Affiverse, a multi award-winning affiliate management agency to support the relaunch of their GreenSpin Partners Affiliate program. This collaboration will support the brand to lead future affiliate partnerships and global brand growth. Affiverse experienced agency team will be responsible for the day to day administration and management of the GreenSpin Partners Affiliate program, offering affiliates personalized service and a unique opportunity to convert customers and earn increased revenue.
With the online gambling market thriving and expanding rapidly, this partnership recognizes the importance of robust and strategic affiliate marketing campaigns and partner management to drive customer acquisition across core markets including Australia, Canada, New Zealand, Germany and Austria. Ahead of attending the popular IGBLive Affiliate conference in Amsterdam next week, the program is also announcing an attractive Incentive to get started with a 50% Revenue Share promotion, for affiliates who are joining the program during the Summer Promotion term. 
Affiverse, known for its expertise in delivering cutting-edge , data driven affiliate marketing services emerged as the preferred choice for GreenSpin.bet due to their exceptional track record in the gaming industry.
Frixos Constantinides, CEO of Globalconvert Ltd , expressed his excitement about the agency collaboration, stating, "We are thrilled to join forces with Affiverse as our outsourced affiliate marketing agency. Their extensive experience and deep understanding of the online gambling landscape make them an ideal partner for GreenSpin.bet. We are confident that their innovative approach and proven management tactics will significantly contribute to the success of our revitalized affiliate program."
Affiverse founder Lee-Ann Johnstone, shared her enthusiasm, stating, " We understand the unique challenges and opportunities in the online gaming industry, and we are dedicated to providing tailor-made solutions for our clients that drive measurable results. We look forward to collaborating closely to help our client achieve their marketing objectives and establish them as a leader in the industry."
As part of this collaboration, Affiverse will employ its own comprehensive suite of affiliate marketing services to support and leverage existing and new affiliate partners to gain momentum in new markets and support the launch of the brand's new sportsbook program.
The partnership between these two companies demonstrates the brand's commitment to building long-term affiliate relationships. With Affiverse's expertise and GreenSpin.bets' intuitive and exciting gaming platform, this collaboration is set to elevate the online gambling experience for players worldwide.
Cellxpert Launches Advanced Tagging Feature Empowering Affiliate Managers to Streamline Affiliate partner management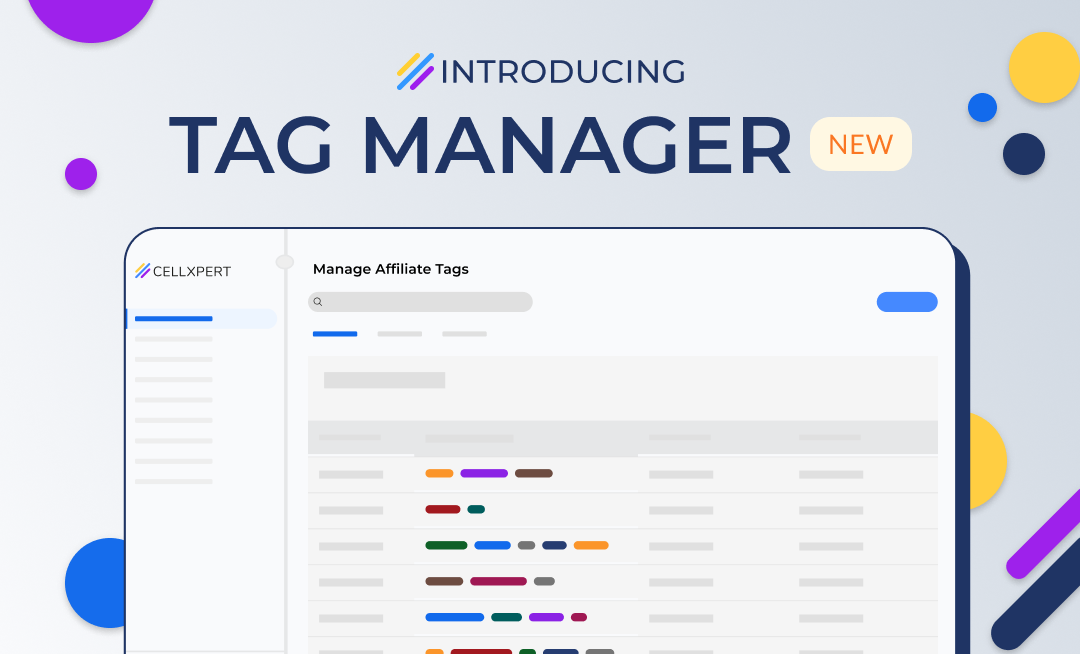 Cellxpert, a leading provider of affiliate tracking and program management solutions, is pleased to announce the release of its innovative tagging feature for system operators. This technical enhancement, known as the "Tag Manager", was released into the Admin dashboard for affiliate managers today. The new custom tag management function will assist system administrators to efficiently tag and segment their affiliate partners for streamlined organization and improved productivity.
In response to the growing complexity of managing large affiliate programs, Cellxpert has developed this cutting-edge feature to simplify the process of handling and organizing tags associated with affiliates. With the new "Manage Tags" section, affiliate managers can now access a comprehensive overview of tags within the affiliate management interface, offering a seamless experience when searching for affiliate partners or grouping them together in segments based on specific customized tags.
By leveraging this advanced functionality, affiliate managers gain greater control and efficiency in partner management and reporting processes.
Key features and benefits of the "Manage Tags" section now include:
Simplified Tag Management

: The intuitive interface allows affiliate managers to easily create, modify, and hide tags as needed. This streamlines the process of organizing partners based on specific criteria or attributes.

Customized Tag Creation

: Cellxpert enables the creation of custom tags tailored to the unique needs of each affiliate program. Administrators can assign tags to partners based on their performance, industry, geographic location, traffic or campaign type or any other relevant reporting parameters.

Efficient Partner Search:

With tags prominently displayed in the affiliate management section, affiliate managers can quickly locate and filter partners based on specific tags. This feature eliminates the hassle of manually searching through an extensive partner list and enables faster decision-making.

Enhanced Partner Segmentation

: The ability to assign multiple tags to partners allows for more granular segmentation. Affiliate managers can create segments based on specific combinations of tags, facilitating targeted campaigns, personalized communications, and optimized reporting.
"Cellxpert is dedicated to providing industry-leading solutions that empower affiliate managers to optimize their partner management processes," said Assaf Dor, CEO of Cellxpert. "With the introduction of the 'Manage Tags' section, we are excited to deliver a feature that simplifies affiliate program management and offers enhanced control and organization for our valued clients."
The upgraded tagging feature is now available to all Cellxpert users as part of the platform's latest update which rolled out today. Existing customers can access the "Manage Tags" section by logging into their Cellxpert account.
Fiat & Crypto: King Billy players get the best of both worlds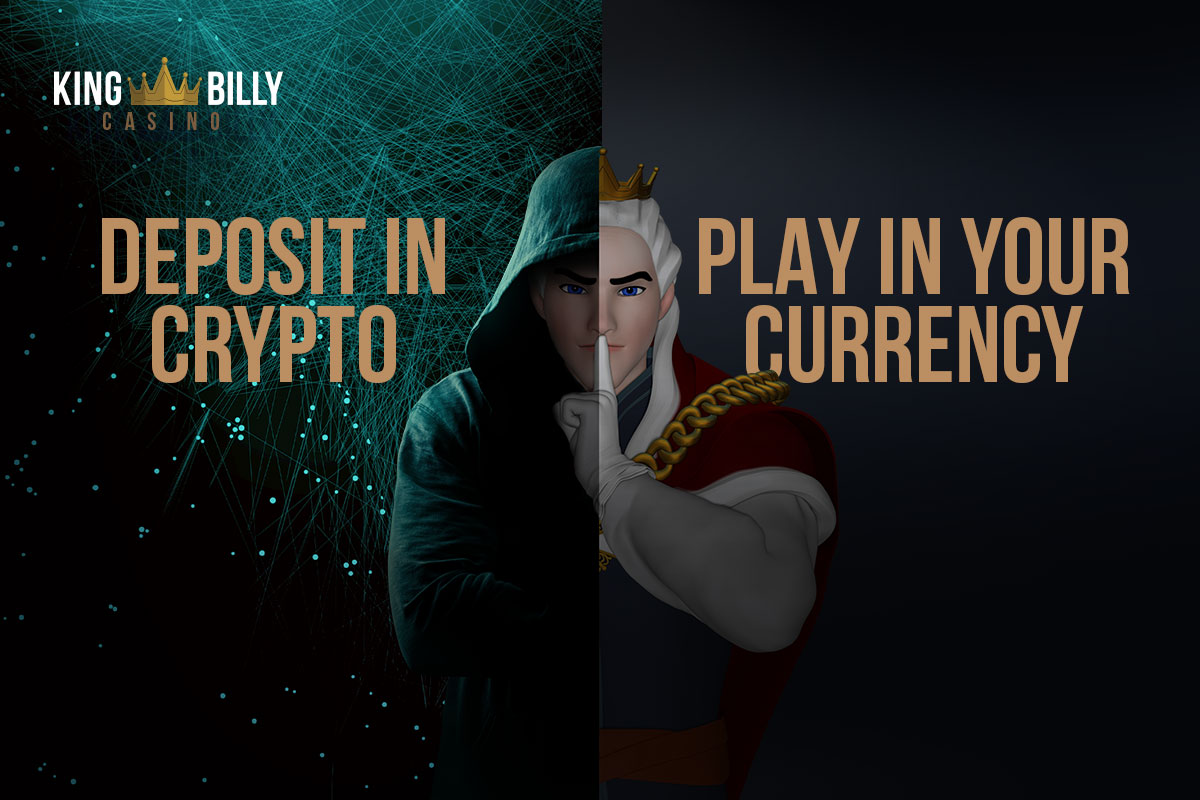 See how the casino players can deposit in crypto and play in fiat. 
Since the dawn of e-gaming robust payment systems have been crucial for the success of any online casino, as they are a key factor in creating a positive and satisfying gaming experience. Moreover, the availability of different payment options allows players to choose the method that works best for them, whether it be classical fiat money or cryptocurrency.
But is it possible for an operator to give its players the best of both worlds, fiat and crypto at once? Yes, it is, with the King Billy feature "deposit in crypto, play in fiat". The concept is simple. A casino player deposits in crypto (choosing among 4 cryptocurrencies King Billy supports). Then, the system automatically shows them their balance in the currency of their choice (among the 14 currencies King Billy supports, used by more than 3 billion people worldwide). When the players withdraw, their transaction takes place back in crypto. 
What are the advantages of this system? Ruslan Legenzov, King Billy Casino Head of Affiliates (or "Lord of Affiliates" as the internal etiquette demands) has the answers: "Good things come in threes, and there are certainly 3 very good things about our "deposit in crypto, play in fiat" feature.
First of all, depositing in crypto means less hassle and paperwork for the player and elimination of the dreaded "transaction not coming through" issue. This has been a problem and actually a torment for many of our players in remote areas of the world. As a global casino, we are happy to act in ways that give peace of mind to our players.
Secondly, this system offers a greater player experience to the King Billy Citizens and Nobles, as they can now take advantage of our numerous promotions and offers in fiat. For example, players who deposit in crypto can now participate in our extremely popular fiat-only "Slot of the Month" offer, that's been a staple of our casino since our launch. 
Finally, with "deposit in crypto, play in fiat" our players, especially the not so cryptocurrency-savvy have a much clearer understanding of their wins or losses. I am sure that a player, let's say from Vietnam, prefers to see, in real time, how much his slot win is worth in the Vietnamese Dong than running in parallel a crypto converter tool to do the math!"
Well said and well done your Majesty. 
For those interested in the "deposit in crypto, play in fiat" feature, King Billy Casino accepts the following currencies: Euro (€), US Dollar ($), Canadian Dollar (C$), Australian Dollar (A$), New Zealand Dollar (NZ$), Norwegian Krone (kr), Indian Rupee (₹), South African Rand (R), Vietnamese dong (₫), Indonesian rupiah (Rp), Malaysian ringgit (RM), Thai baht (฿) and the Philippine peso (₱). King Billy also accepts the following cryptocurrencies: Bitcoin (BTC), Ethereum (ETH), Litecoin (LTC) and Tether (USDT).
King Billy Casino is a new-generation online casino, launched on St. Patrick's Day in 2017. It is available in 4 languages (English, German, French and Finnish) and it has an impressive record in awards with 25 wins, shortlists and other distinctions, and an amazing variety of features and games. King Billy has prioritized the creation of a superb user experience, focusing on the myth of King Billy and his Kingdom and treats all players with the specialness they deserve.