Watch out for these "success killers", they are standing between you and your success story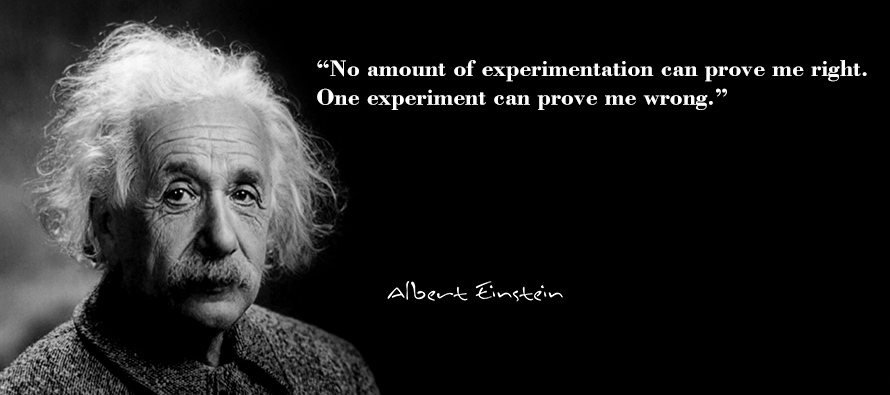 Albert Einstein once said that: "No amount of experimentation can prove me right. One experiment can prove me wrong."
If you take a closer look and pay attention to this statement, you can see his point of view. Never give up, even if your experiences have failed you, broke your spirit or your bank.
There is no recipe to become successful, it is only you out there, who can achieve it. But it takes determination and grind. Lots of it!
However, there are definitely some "success killers" you should avoid. It is best to use the process of inversion to get what you want.
Approach inversion in the following manner: Think of the things that lead to failure, but don't do them. Sounds simple enough, right?
In order to become successful, you can start following successful people and their stories. I'm not always talking about motivational speakers, since 50% of them don't speak from their own experiences. They just read a lot and have the gift of speech that inspires.
Below you will find the 10 most popular things, successful people never do:
While you're busy and over analyzing how things would work out, successful people are out there making moves, making thing happen. They usually fail fast or achieve success quickly, however they learn by doing and use their mistakes to better themselves in the future. You can only become successful if you learn from the mistakes you made in the past. Everybody makes mistakes, that's just how things work.
To answer the question you are thinking about right now, should I approach my venture without planning? No, you don't want to approach your venture without a plan. But you can't stay in the planning phase forever and never get anywhere, due to the most important human weakness, fear. Once you've figured out what you need to do, start doing it straight away!
Remember that your first attempts aren't going to work and you're not going to become an overnight success.
You're going to fail miserably at some point or fail multiple times before you reach the point you're aiming at. The perfect example for this is Henry Ford, who created two car companies that failed before the Ford Motor Company took off. It's funny isn't it?
Want more? Well, there are plenty people out there who made it, but failed first. If you search online you will surely find one of the biggest stories out there. The story of J.K. Rowling. She had just gotten a divorce, was on government aid, and could barely afford to feed her baby in 1994, just three years before the first Harry Potter book, Harry Potter and The Philosopher's Stone, was published. When she was shopping it out, she was so poor she couldn't afford a computer or even the cost of photocopying the 90,000-word novel, so she manually typed out each version to send to publishers. It was rejected dozens of times until finally Bloomsbury, a small London publisher, gave it a second chance after the CEO's eight year-old daughter fell in love with it.
J.K. Rowling's Net Worth of $1 billion came from the royalties she is receiving from her books and from the Harry Potter franchise. Harry Potter brand is said to be worth $15 billion. The film Harry Potter was the highest-grossing film series of all-time that recorded world box office sales of $7.7 billion.
Would she have become one of the most richest woman in the world if she had given up?
Want more? I'll give you more, ever hear of Jim Carrey?
When Jim was 14 years old, his father lost his job, and his family hit rough times. They moved into a VW van on a relative's lawn, and the young aspiring comedian—who was so dedicated to his craft that he mailed his resume to The Carroll Burnett Show just a few years earlier, at age 10—took an eight-hours-per-day factory job after school to help make ends meet.
At age 15, Carrey performed his comedy routine onstage for the first time—in a suit his mom made him—and totally bombed, but he was undeterred. The next year, at 16, he quit school to focus on comedy full time. He moved to LA shortly after, where he would park on Mulholland Drive every night and visualize his success. One of these nights he wrote himself a check for $10,000,000 for "Acting Services Rendered," which he dated for Thanksgiving 1995. Just before that date, he hit his payday with Dumb and Dumber. He put the deteriorated check, which he'd kept in his wallet the whole time, in his father's casket.
His current Net Worth is of $150 million. Impressive, huh?
You can search around and see the stories of Oprah Winfrey, Shania Twain, Emily Blunt, Colonel (Harland) Sanders, Sarah Jessica Parker. You will be amazed to see how these people have made it against all odds!
There's nothing wrong with having an opinion, but it's a fatal flaw to think you have things figured out completely. Stay curious, that's the way all successful people are. At one point you will realize you can't know everything.
Curiousness leads to learning, one thing you should never stop doing. This will always improve you.
Unsuccessful people have stubborn minds. They're the people who give you business advice, despite being totally broke. They always think they can solve foreign policy issues, but they can't even solve their own issues. Keep an open mind, and always try to see both sides of the story.
Successful people don't see things in black and white. They think in shades of gray.
Successful people don't make up stories about why they aren't where they want to be. They're honest with themselves, accept their flaws and correct them to achieve success. They know what they need to do to be successful, and they know they're working hard enough to get there. Rationalizing your situation and neglecting to face the truth will keep you stuck in the same spot you've always been in.
Are you really working as hard as you can or just whining? Is it really your circumstances, or is it you? Facing the harsh reality of your situation can liberate you, this makes progress. Come clean with yourself, so that you can move forward.
When you make a mistake, you have two choices: You can either take nothing away from it and wallow in self-pity, or you can see your mistake for what it truly is. A possibility to learn, you can call it a teaching.
It's a gold mine of information. It's OK to make mistakes. It's not OK to make the same mistakes repeatedly. Mistakes provide feedback for what you need to do better the next time.
When your project fails, or when you encounter setbacks, sit down and write out the reasons why it didn't work. This iterative process will help you become the strongest version of yourself.
Search for Peter Thiel, he is an American entrepreneur, venture capitalist, hedge fund manager, and social critic. Thiel co-founded PayPal with Max Levchin and Elon Musk. In his recent book, called "Zero To One, Notes on Startups, Or How to Build the Future", he calls successful people "definite optimists." Definite optimists know where they're headed, and they're sure about themselves.
The definite optimist has a concrete plan for the future and strongly believes in that future being better than today. The indefinite optimist is bullish on the future but lacks any design and plan for how to make such a future possible. The definite pessimist has a specific vision for the future but believes that future to be bleak. The indefinite pessimist has a bearish view on the future but no idea what to do about it.
Does "luck" come into play when it comes to success? Of course it does. But you put yourself in a position to be lucky by putting in the grind.
You may have luckily met an influential person, but the hard work behind it was getting to know all the players in your field. You may have luckily gotten your work noticed, but the hard work behind it was putting it out there all the time, even when nobody was paying attention. You see?
The honorable Steve Jobs had many memorable quotes, however this is the best way to approach my point:
"My model for business is The Beatles. They were four guys who kept each other's kind of negative tendencies in check. They balanced each other and the total was greater than the sum of the parts. That's how I see business: great things in business are never done by one person, they're done by a team of people." ~ Steve Jobes
You can't succeed on your own. You're not talented in every area.
You need other smart people in your corner. You need to collaborate with others. Thinking you can do it on your own is a sign of arrogance.
You need humility to succeed. That humility comes from knowing you need other people to help you.
Elon Musk has a mission to make our species interplanetary. Some people believe that's impossible. He doesn't. That's ruling out the impossible, right there!
The Wright brothers didn't think creating the airplane was impossible. Successful people believe anything is possible. They're borderline delusional.
You need to have an irrational amount of optimism to be successful because you're hoping to achieve a level of success that most people will never come close to. The reason why most people never come close to success is because they believe it's not possible for them.
But it is possible for you. The limitations you put on yourself have nothing to do with reality, and everything to do with your mindset.
Successful people don't live stagnant lives. They're always looking for ways to grow.
There's always a new skill to learn, a new nugget of knowledge to gain and a new person to meet. This is the reason why people who seem to have it all keep working. One of the most basic human needs is the need for growth.
The minute you stop growing and working on yourself, you're dead. What can you learn today? How can you improve your skills by one percent each day? Stay on the rise until the day you die.
Hopefully this article will inspire some trust in yourself, it's one of the most important parts of becoming successful. No one knows the real you but you. Sometimes it is true that we don't know ourselves. That's because we have lost ourselves, or maybe because we never knew ourselves to begin with.
Don't be so afraid of making mistakes. Fear of the choice being "bad" keeps you stuck. Accept that you are human. As far as I know, all humans make mistakes. The only ones that won't give you grace are the ones that have no grace for themselves. So lighten up a bit.
You know some truths that you need to stop denying and start accepting. That unsettled feeling in your gut is there for a reason.
You have come to the conclusion that you need to trust your best judgment, stick to your decision, follow through, and let the cards fall where they may.
I think the important thing to realize is that life has a way of working out. Even if we make the worst possible choice, we still have the freedom to go back and make adjustments. That's how successful people work.
So let yourself try what feels right for you, and don't worry about making the "wrong" decision
Paysafe's Income Access wins 'Best Tech for Affiliates' 2022 iGB Affiliate Award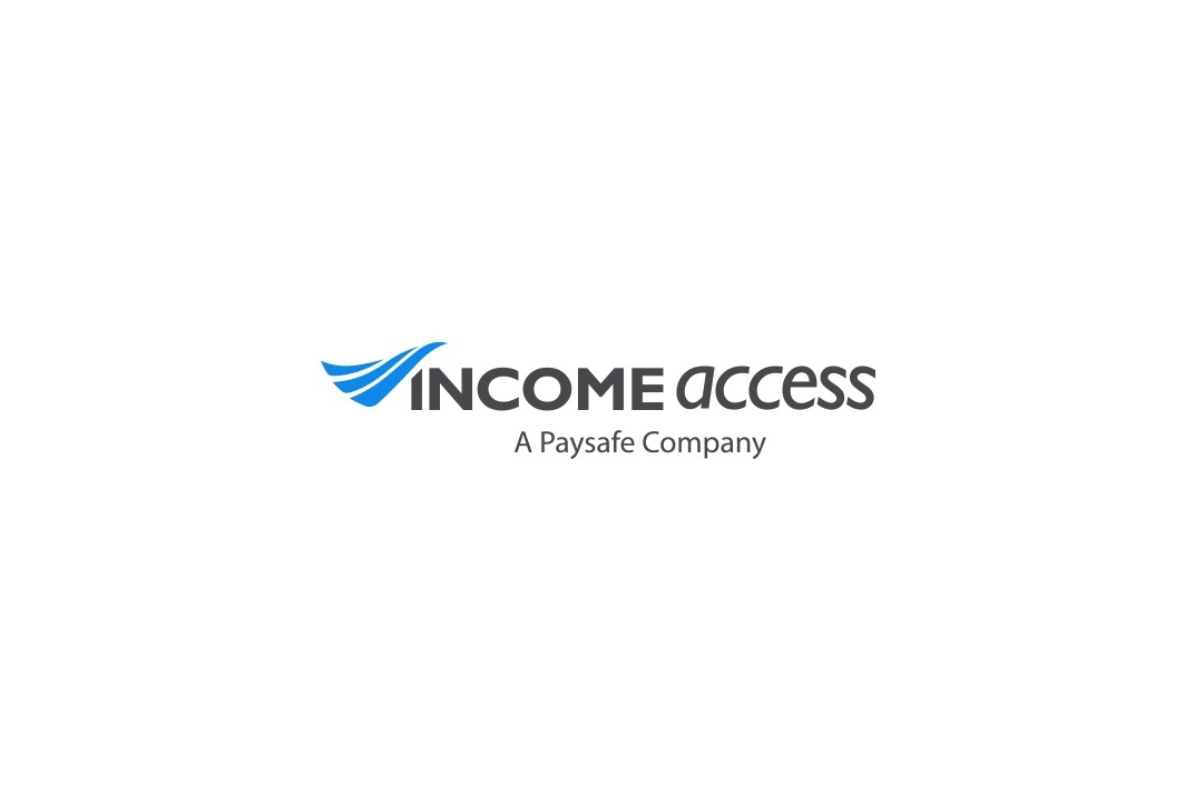 Income Access platform recognized as the leading software solution for global iGaming affiliate marketers at industry awards in London 
 Paysafe, a leading specialized payments platform, today announced that Income Access, its marketing technology and services provider, won in the 'Best Tech for Affiliates' category at the 2022 iGB Affiliate Awards, held last night at the Troxy, in London, U.K.
Taking place during this week's ICE London and iGB Affiliate London conferences, the iGB Affiliate Awards recognized the affiliate marketers, affiliate managers, operators and software providers like Income Access that have excelled in the global affiliate space over the last 12 months. Income Access' 'Best Tech for Affiliates' iGB Affiliate award follows a series of major affiliate-focused upgrades to the company's turnkey multi-channel tracking and reporting platform.
Among 30+ unique reports, the platform's key reports were enhanced in 2021 through 2022 to optimize the user experience (UX) for affiliates while increasing transparency on data and performance metrics. Other tech enhancements included a move to the cloud to improve response times for affiliates and facilitate scalability for the future.
Affiliate payments were also streamlined through a platform integration with Paysafe's Skrill digital wallet, with the addition of multiple new currencies.
Income Access continued to strengthen the Income Access Network, the iGaming industry's longest-serving independent affiliate network. Over the last 12 months, multiple new brands serving a diverse range of iGaming verticals and markets integrated with the Network, and its affiliate membership expanded by 1,000+.
Geoff Smorong, Vice President of Operations at Paysafe's Income Access, said: "Whether it's our affiliate platform, the Income Access Network, or our affiliate management services, affiliates are at the heart of everything we do at Income Access. We're therefore delighted to see our software development and technology honoured at the iGB Affiliate Awards."
Zak Cutler, CEO of North America iGaming at Paysafe, commented: "Affiliates play an instrumental role in player acquisition for iGaming brands and have helped drive the growth of our wider industry. Given the affiliate channel's importance, this award is a huge achievement for Income Access, reflecting the innovation, hard work and dedication of their entire team."
Crash course for becoming a master in Casino Affiliate Marketing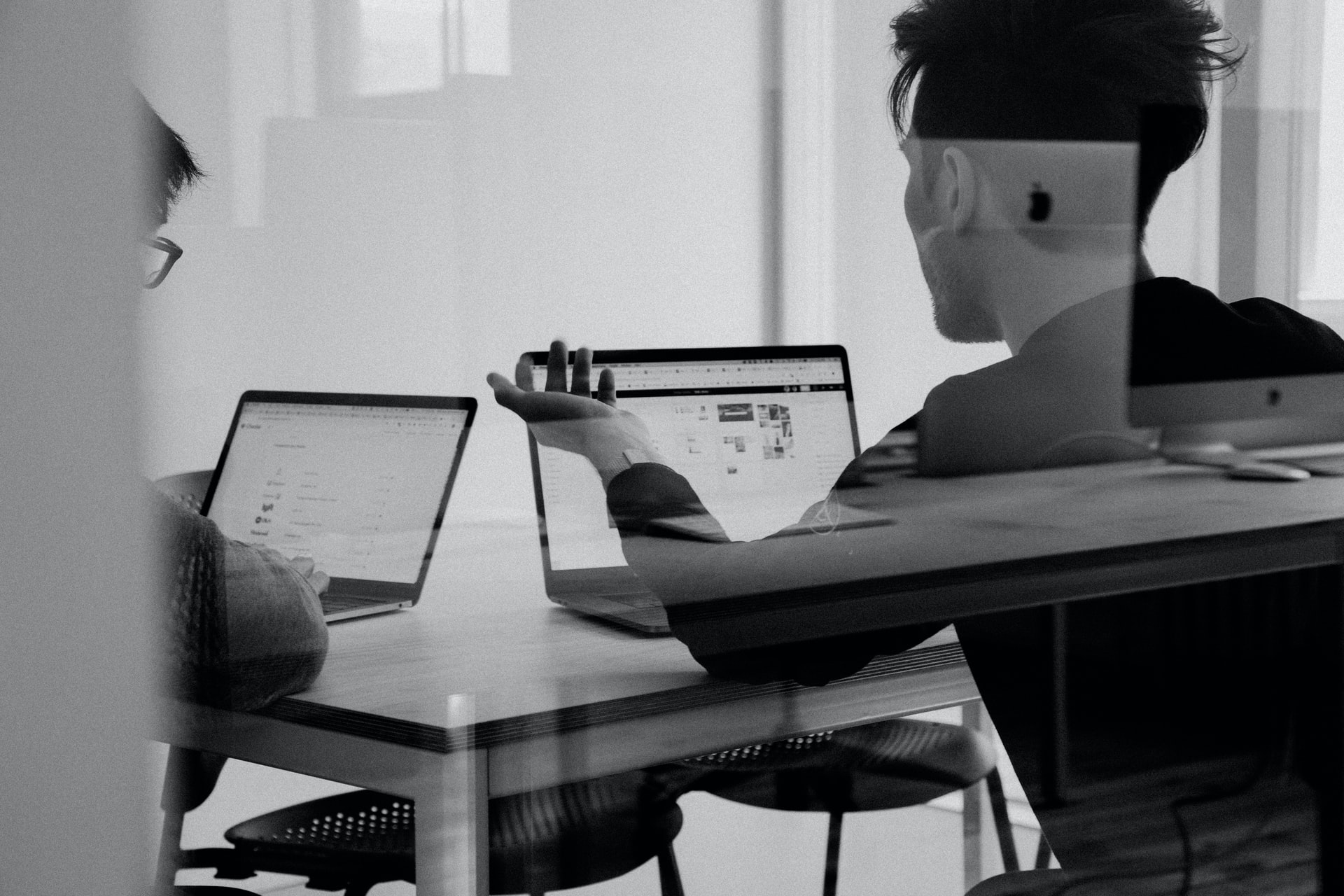 Intro
Online casino culture is immensely popular. With the increasing popularity of online casinos, another profitable device is also getting popular, known as online casino affiliate websites. A casino affiliate works alongside an online casino in promoting their business in return for a commission. In some cases, they may have experience operating an online casino. They provide all the details regarding gambling activities and other relevant information about a gambling site. So, the players can be well aware before taking any action. In this article, we will be discussing the basics, tips, and tricks of becoming an affiliate (casino affiliate).
Affiliate programs
Casino affiliates act as a mediator between the casinos and players. The casino affiliates get a tracking link for tracking the players who play or register in the casino. The affiliate program ensures to pay a business partner for bringing the players to the casino. Joining an affiliate program is simple as it does not require any sign-up charges. You are only required to have a website, to promote the various brand of online casinos by setting up banners and other related advertisements. Once the visitors click on the ad, affiliates start earning money. There are some essential factors to consider before joining an affiliate program.
You must be sure that you are entering into a partnership with a reliable and reputed casino.
Ensure that the number of commissions is processed timely in a safe environment.
Features of a casino affiliate
Sometimes it becomes difficult to spot casino affiliates and casino websites. Here are a few features that are applicable for casino affiliates only:
Generally, casino affiliates have the same type of imagery and similar language to attract players.
Affiliate websites do not have game catalogs like casino websites rather they provide reviews of online casino games and certain free demo games.
Casino affiliates usually promote multiple casino brands with various logos, advertisements, and offers.
The main goal of casino affiliates is to get players and sign them up for one of their casino partners.
Payment arrangements for Casino Affiliates
In terms of payments, there are two models that are very popular for paying affiliates.
The first one is the revenue sharing model that ensures payment to a casino affiliate as a percentage of profit earned from the traffic generated by the affiliate in a month. In this case, the higher traffic is equal to the higher payment.
The other model is CPA or cost per acquisition model. Here, payment is based on the users' The online casinos pay the affiliates based on — whether a player signs up for a casino account or signs up and makes the first deposit. But in both the models, the income is based on performance.
Some casino operators provide only one payment option, while others can offer more than two. Before joining an affiliate program, an affiliate should understand certain restrictions, terms, and conditions to keep away adverse effects.
How to Become a Casino Affiliate
Casino brands always want customers from all over the world, and that is why they use casino affiliates to improve their prospective reach. It can be advantageous for the casinos to start in a country where a particular casino brand is not well-known. Various live casino sites are attractive to brands that seek information on their operations. After signing up for the affiliate program and getting an affiliate link, you need to get down to work. The affiliate creates content in different forms, such as text links, banners, and more.
Conclusion
Casino affiliates employ a wide range of interactive online platforms. They provide offers for attracting and retaining customers. But it is very important to do a thorough background or profile check before joining an affiliate program to understand whether the casino is reliable or a fly-by-night operation. If everything checks out, it is a potentially lucrative business to be involved in.
OMG Affiliates won the Rising Star at iGB Affiliate 2022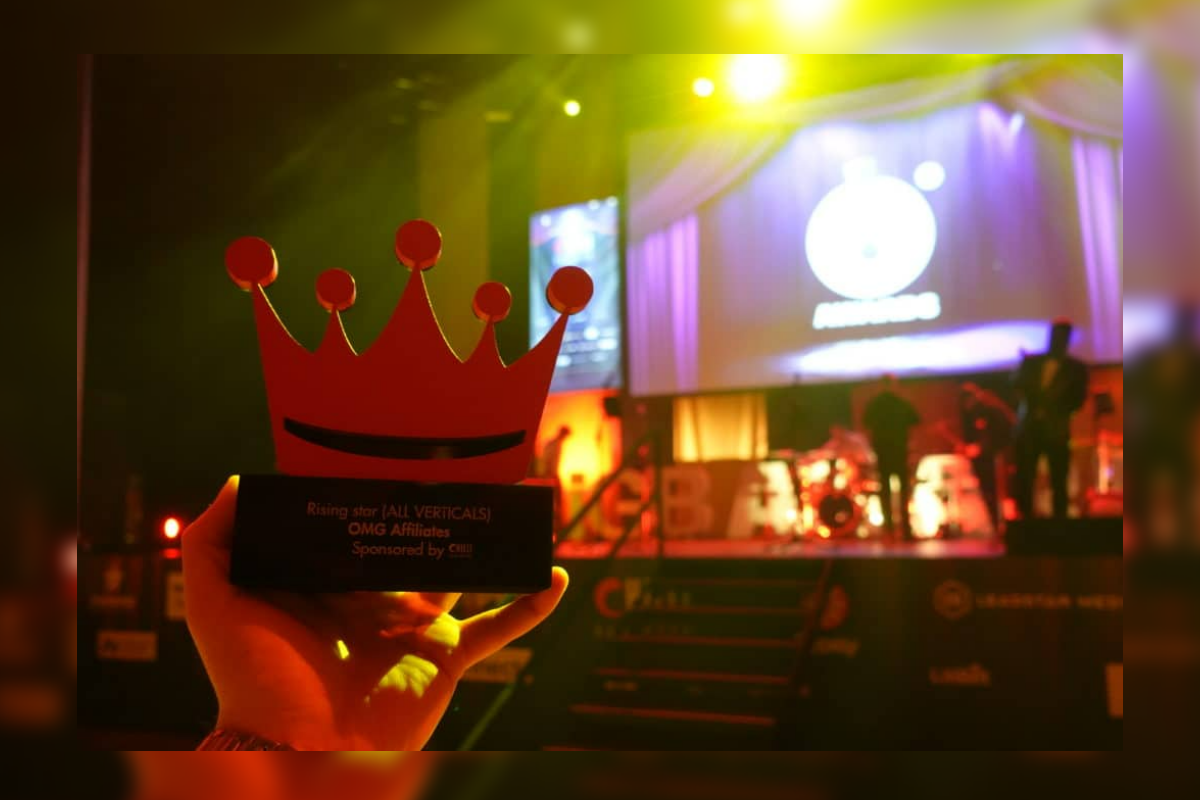 OMG Affiliates, a program developed by Vita Media Group, has won the Rising Star Award at the iGB Affiliate 2022!
The award night took place last night (April 13th, 2022) at the Troxy theater in London.
This is the first award for OMG Affiliates where one of the industry's finest award organizations, iGB Affiliate, has crowned the team for its performance and achievements. The OMG Affiliates was shortlisted in one more category, Best Affiliate Program.
This is also the first award for Vita Media Group as a company and is a solidifying proof of the quality of the different products and business verticals developed under Vita Media Group. As a total summary of the award night, iGB shortlisted Vita Media Group in the Best Casino Affiliate category as well.
After a year where Vita Media Group grew the OMG Affiliates vertical through strategic acquisitions of the rewarded Trada Casino and Greenplay, a casino formerly owned by Codere, the plan for the future holds optimistic plans.
Through this achievement, Vita Media Group continues to expand as a one-stop solution to growth in iGaming.