Affiliate Interviews: Dominic Stephens, co-founder at Slots-Guide.eu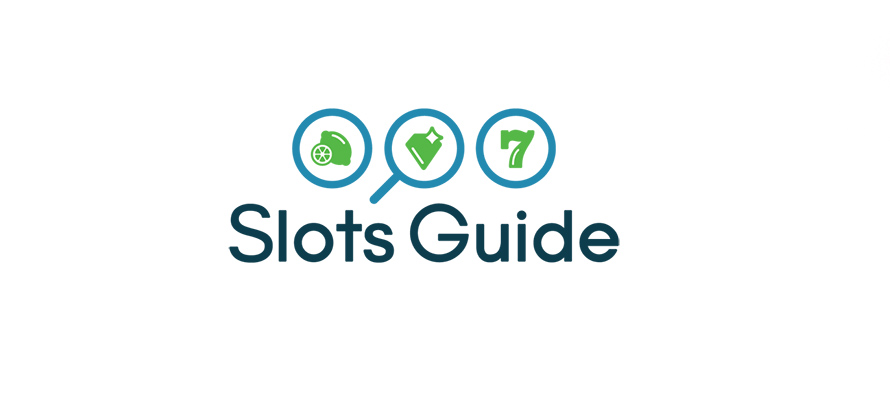 There are no rights or wrongs when entering the gambling affiliate industry, but one thing is certain, it involves work(as everything else, if you want to achieve anything), dedication and being honest. This is mission is certainly what the guys at Slots-Guide.eu have taken. Dominic is the second affiliate which will fly for free to SiGMA(Summit of iGaming, Malta). You to can benefit of this promotion, just by sharing your story as Dominic did. Read more details here.
Without further introductions and side details, I give you the interview with Dominic Stephens, co-founder at Slots-Guide.eu
GAV: First, we would like to thank you for the opportunity to interview such a highly appreciated professional of the industry. Could you fill out the short form below so our readers can imagine your profile?
Name: Dominic Stephens
Age: 43
Hometown: Keighley, England
Living in: The Netherlands
Favorite Food: Most Indian Cuisine and also Sushi, something I have got into eating much more often over the past 18 months.
Must Read Book: The Life you Imagine- Derek Jeter it's a great read for kids starting out with a desire to achieve something, and adults looking for a new challenge can take a lot from it as it follows his will to win and achieve from youth up until the end of his baseball career.
GAV: Tell us a bit about yourself, we want to know who Dominic really is, one of the founders of Slots-Guide.eu. Where were you born? What was the key idea of developing this great website?
Dominic: Hi there, thanks for the interview and thanks for recognizing Slots Guide and all the hard work we have put in to it! 
Both myself, and my brother and business partner Matt were born in England but have spent most of our lives in the Netherlands aside from a few years at university back in England. I am an international civil servant and inspect and monitor sites around the globe.
So how did Slots Guide come about? Well Matt built a few websites in the past: a fantasy football website which was really successful with a couple of hundred players that joined. He also built a humour website back in the 90's which was on a free host and had 2 million unique visitors before the free host closed it down as it was taxing their servers too much! We grew up in the
Netherlands at a time when it was very easy to play slot machines, in bars, snackbars, cafes, etc, from an early age, and so it became a hobby of ours learning and playing new machines, finding programming errors which would make it easy to generate wins, but also learning how to cope with losses (of which there were many of course).
For me this interest in the gaming side of things actually led to me holding a position as country manager for The Netherlands for Poker Heaven, an online poker site which sadly no longer exists. In the role which I held alongside my full time job I had a lot of contact with players, the affiliate team, and with affiliate websites who did business with Poker Heaven and other online poker rooms.
Thinking back to the times we had spent playing slots-machines we often found ourselves discussing what it would have been like to have had a medium like the internet back then, a reference point where we could discuss with like minded individuals, and having easy access to more information than we could glean from just playing the games ourselves. As such we decided to research how the information was presented on the internet and we were pretty disgusted at the amount of poor quality and often downright dangerous review and so called advice sites out there that we knew there was – and still is – room for more honest sites. 
So with all our experience with slot machines, my experience of the affiliate game in the online poker side of things, and Matt's experience of web design, it seemed a natural move to start an online gaming website together.
GAV: Are you doing this full time? Was there a moment when you have switched from your daily job to being a full time affiliate?
Dominic: At the moment we both have full time jobs, and have given ourselves until the end of 2016 before we make a decision on whether one, or both of us go full time working on slots-guide and some other projects we have and plan to release in the future. To be honest though we are already finding that we could do with being full time so that we can give the volume of viewers that is expanding on an almost daily basis the fresh content and honest reviews that they deserve. Let's face it, there are new online gaming portals springing up all over the place, and we have made it our goal to make sure our viewers get reviews they can rely on, before signing up. As long as we are able to keep up with the pace then we will keep the day jobs, but full time might be sooner rather than later for working on the site(s).
GAV: What are the key markets you are targeting?
Dominic: We haven't really targeted any specific market as we want the information we put out to be relevant to people from all markets. We have highlighted a number of countries in terms of putting up country specific pages where people can find many sites that accept players from that country, whether it be by having customer support in that language, or because they have specific promotions for people from that country, but we don't restrict ourselves to information from those countries.
GAV: Since there are thousands of casino review websites out there, and the especially the slots market is quite ruff, where do you think Slots-Guide.eu stands now?
Dominic: New sites spring up every day with lots of people wanting to try and get a piece of the pie as soon as possible. We gave ourselves some clear goals in terms of where we wanted to be after 6, 12 and 24 months of operating the site, and due to the fact that we have full time employment and don't need to live off of the site revenue, our only financial goal was to try to cover hosting and other costs. Needless to say we have managed to achieve every goal we set ourselves, and add to the list of new goals on a monthly basis. Rough market or not we are enjoying the ride 🙂
GAV: What are the strong points of the website and what makes it stand out from the niche websites? We can certainly say it jumps out of the routine websites…the design is really appealing. I think you've recently done a re-design….
Dominic: Yes we have done a recent re-design, and in fact are tweaking things on a regular basis. We are not afraid to try something new, and use analytical tools to see how each and every change impacts on page views and visitor behavior. One Key point for us is that we don't want the site to become a banner farm and I am sure you will agree that we are managing that. Another stand out feature of the site is that we are continually adding pages and information to our gambling addiction section. This is something close to our hearts and it is a section we have set up with the aim of providing at least some reliable point of contact for help for people from as many countries in the world as we can possibly can.
GAV: What were the bumps on your road when you got started and how did you overcome them?
Dominic: There are small bumps every week. Learning about SEO, redesigning and reorganizing the website, learning about WordPress, you name it! The site will never be complete and we will never be 100% happy with it. But that's what it is all about if you want to be a success. 
The biggest single bump though is what we like to call "Forumgate" which was where the forum we tried to start got spammed by a couple of thousand bot accounts in a single weekend. Somebody found a flaw in the forum software and used our site as part of a link network. After trying to fix it we decided to remove the entire forum and have been playing clean up ever since!
GAV: We have browsed your website and found some high quality content. Are you writing it by yourself or you have a team of people writing your editorials?
Dominic: Initially Matt was doing most of the writing and I was focused on the social media side of things, and much of the original content was his work. Now I am writing a lot more of the content, we have similar writing styles and know how we want to put our message across, which makes it easier than farming it out and then having to edit everything to fit the "house" style. That being said, we have two or three writers whom are all capable of writing things the way we like it without guidance, and so you will find 10-15 pages that have been written by a Canadian, a Finn, or an Australian, and we aim to use them more and more as we progress.
GAV: How do you keep the content fresh and devoid of clutter when a lot of fluff and nonsense appear on the Internet on a daily basis?
Dominic: If we feel something is relevant to our readers, and if it fits the line that we have taken in terms of our strategy then we will write about it. Yes we could have twice the number of pages on the website if we wanted to, but our many first time readers can read a lot of articles on tens of websites, we want them to join our band of return visitors because of the original content we provide them.
GAV: We are sure that you receive daily messages from Affiliate Managers showcasing their products. You of course select them by the brands they work with; but what are your thoughts on how Affiliate Manager-Affiliate relationships should be built?
Dominic: Yes we get messages from affiliate managers on an almost daily basis, and we aren't able to process them all immediately which often lead to another manager from the same group getting in touch with us as well. We always do extensive checks on the rooms that we put up, and look at a number of key factors in order to give them one of our ratings. Just because someone offers 70% commission for the first X number of months doesn't mean that they will feature on our site, if they have a proven bad reputation then they can offer whatever they like, we won't be adding them to the site. We would rather have 1 reputable site giving us 25% that three rogues giving us 70% because our readers have come to rely on our ratings as a solid indicator of where they can play.
GAV: How do you see the future of the gambling industry? For instance, will it become a truly global phenomenon in the near future?
Dominic: It already is a global phenomenon, and regulated markets are the future of online gaming. Without regulation people will continue to be scammed by rogues, and the shady side will continue to take a slice of the market. We want to see the regulation as it gives players an added degree of protection, and it means that taxes will be spent on counseling and addiction help in general, and brings the industry out in to day light instead of it being seen to be hiding on the edge of darkness.
GAV: Can you name one change that you want to see in the casino affiliate ecosystem?
Dominic: We want to see better player protection, and on our site we have a petition for a universal self-exclusion system. Currently a player with a problem can get excluded from one casino (although often with far too much paper work) but can easily sign up elsewhere. Having a one stop system for self-exclusion as part of a charter for all casinos would be our ultimate goal.
GAV: What advise you would like to offer to the new affiliates who are looking to venture into this great industry?
Dominic: Don't think you can get rich overnight, and provide your readers with honest and open information, and see them as people and not just as a source of revenue.
GAV: What about SEO, are the ongoing Google algorithm updates influencing your ranking? If so, is it a positive or negative way?
Dominic: There is a lot to be said about these algorithms, yes it means that you constantly have to keep abreast of the way they work to maintain and improve your rankings, but it does mean that if you have fresh and original items to put on the web you will be rewarded. You see that a lot of large websites feature in the top because of the old way of doing things, and they are more than happy to ride that wave, but now the algorithms give people a chance to get seen as long as they are putting in the work and making sure that work is theirs.
GAV: Who is your favorite celebrity?
Dominic: Robin Williams has to be my number one of all time. A comic genius with a troubled mind, something more people suffer from than care to admit. I would also rate David Beckham as one of my favorites, not particularly because of his soccer skills, but more how he handles himself in the public eye, and how he is teaching his kids to go through life. Someone with so much positive and negative exposure who is able to act the way he does is a great example to many of the rich celebrities out there. (Derek Jeter as well, as I mentioned in my favorite book reply).
GAV: If you would just open your YouTube search bar, what would you search for?
Dominic: Stand up comedy and, some of my "feel good" music clips I have in my favorites.
GAV: Back to work. Do you attend any iGaming conferences? If so, which one is your favorite and what is your most fun experience?
Dominic: I attended some when I was country manager for poker heaven, but with the current job (I travel 120+ days a year) and my young family, I haven't managed to get to any since starting slots-guide.eu We do intend to go to the Amsterdam event this year though.
GAV: What is your opinion overall about affiliate conferences such as SiGMA?
Dominic: Not having attended SiGMA (yet) I can't really comment, but the information I have been able to get from others and on the internet, it is certainly one that we will be attending in the future. It is easy to do business from behind a computer screen, but you do need face to face contact with people in the affiliate game in order to get the kind of personal relationship which makes that little bit extra out of the business.
GAV: How do you rate the chances of Eastern Europe becoming potential gaming hotspot of the future? Where do you think the region must improve upon?
Dominic: Given the number of very good affiliate managers we are seeing from Eastern European countries, and the number of eastern Europeans already employed in the Live Casino platforms of many online casinos, I think the start has already been made. I can see major operators shifting their base from countries like Israel to Eastern Europe in the short to mid-term as the environment is certainly there, good infrastructure, well trained ICT staff, good English speakers, and a great work ethic are a just a few of the many factors the "big boys" will also already be noticing. Add to this the great work companies like eegaming.org are doing to further develop the industry in the region, and the hotspot will certainly be here sooner rather than later.
In terms of improvement, the region as a whole needs to promote itself more, both as a place of well-trained individuals and as an area with a very solid Internet platform and infrastructure. India became very well known for its IT professionals, and many companies moved their business there in the 90's, taking advantage of the infrastructure to set up their call centers and other key assets. Taking a lesson from how India did things would be a good start in getting a chunk of the boom.
We have interviewed a number of affiliate managers and people in the online gaming business in general, including one or two from Eastern Europe, and we will continue to do this and publish them as we do really like the work ethic and the personality of those from Eastern Europe that we have dealings with.
GAV: Alright, here comes the fun part…., where would you like to travel in Eastern Europe, some part of the region maybe that you haven't visited yet and favorite destination around the world.
Dominic: For my day job I travel 120+ days per year as I mentioned, and have spent a lot of time in Russia, Serbia, Slovakia and Czech Republic, some great places and some fantastic food!
Favourite destination in the world has to be San Diego, a great city with a great year round warm (16-25c) climate, but Reims in France comes a very close second together with Krusevac. Of course I have to mention Las Vegas as well, a stunning place, and one that I would have to say everyone should visit once in their life, gamblers and non-gamblers alike!
GAV: Where you wouldn't want to travel in Eastern Europe?
Dominic: I have mentioned in a previous interview that Moscow and Bratislava have some places that I would prefer not to go back to, but of course the same can be said for 99% of the big cities in the world. I certainly wouldn't cross any place off my list of places to go based on comments from others, as good and bad times can be had by anyone anywhere. Because of my travel though I have gained a good sense of when a place is not right, and in those cases I simply make sure I get out a soon as possible.
GAV: What is your opinion about GAV (Gambling Affiliate Voice – gamblingaffiliatevoice.com)?
Dominic: We are really liking the work that you have been putting in, and are really happy to see that your mission statement is obviously so close to that of ours! Keep it up!
Paysafe's Income Access wins 'Best Tech for Affiliates' 2022 iGB Affiliate Award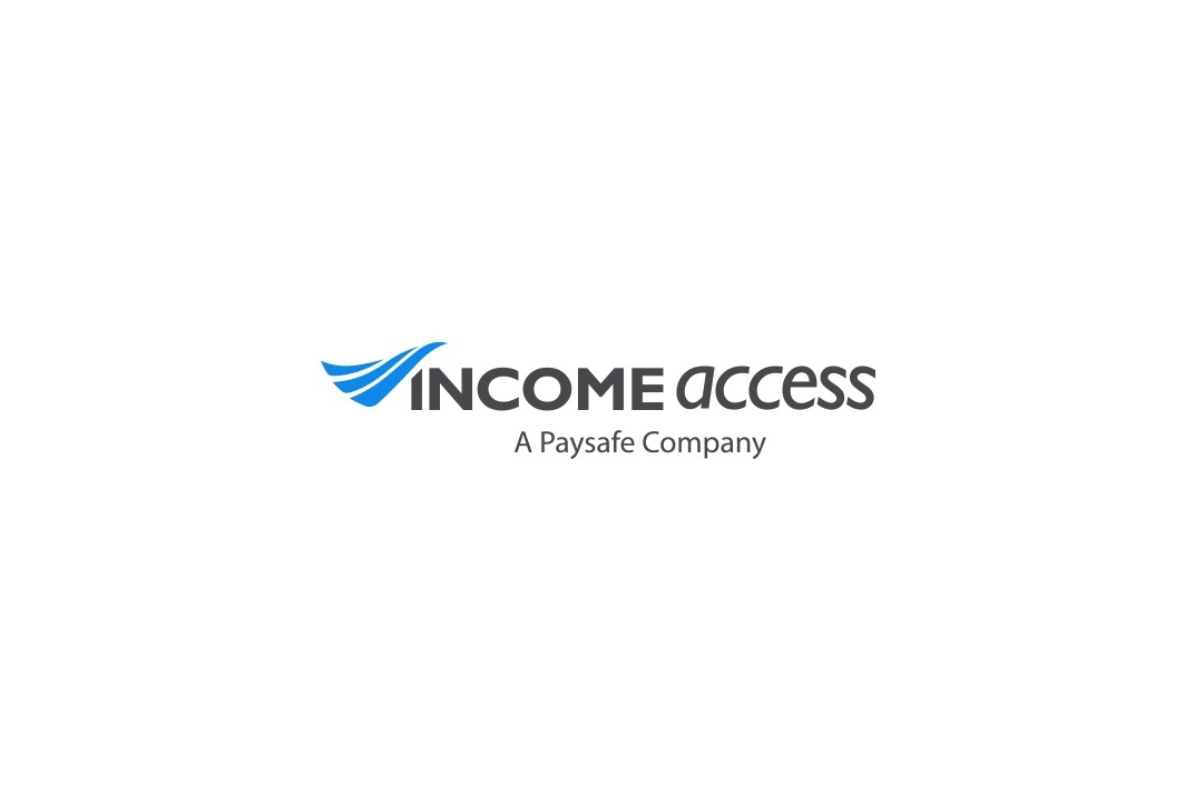 Income Access platform recognized as the leading software solution for global iGaming affiliate marketers at industry awards in London 
 Paysafe, a leading specialized payments platform, today announced that Income Access, its marketing technology and services provider, won in the 'Best Tech for Affiliates' category at the 2022 iGB Affiliate Awards, held last night at the Troxy, in London, U.K.
Taking place during this week's ICE London and iGB Affiliate London conferences, the iGB Affiliate Awards recognized the affiliate marketers, affiliate managers, operators and software providers like Income Access that have excelled in the global affiliate space over the last 12 months. Income Access' 'Best Tech for Affiliates' iGB Affiliate award follows a series of major affiliate-focused upgrades to the company's turnkey multi-channel tracking and reporting platform.
Among 30+ unique reports, the platform's key reports were enhanced in 2021 through 2022 to optimize the user experience (UX) for affiliates while increasing transparency on data and performance metrics. Other tech enhancements included a move to the cloud to improve response times for affiliates and facilitate scalability for the future.
Affiliate payments were also streamlined through a platform integration with Paysafe's Skrill digital wallet, with the addition of multiple new currencies.
Income Access continued to strengthen the Income Access Network, the iGaming industry's longest-serving independent affiliate network. Over the last 12 months, multiple new brands serving a diverse range of iGaming verticals and markets integrated with the Network, and its affiliate membership expanded by 1,000+.
Geoff Smorong, Vice President of Operations at Paysafe's Income Access, said: "Whether it's our affiliate platform, the Income Access Network, or our affiliate management services, affiliates are at the heart of everything we do at Income Access. We're therefore delighted to see our software development and technology honoured at the iGB Affiliate Awards."
Zak Cutler, CEO of North America iGaming at Paysafe, commented: "Affiliates play an instrumental role in player acquisition for iGaming brands and have helped drive the growth of our wider industry. Given the affiliate channel's importance, this award is a huge achievement for Income Access, reflecting the innovation, hard work and dedication of their entire team."
Crash course for becoming a master in Casino Affiliate Marketing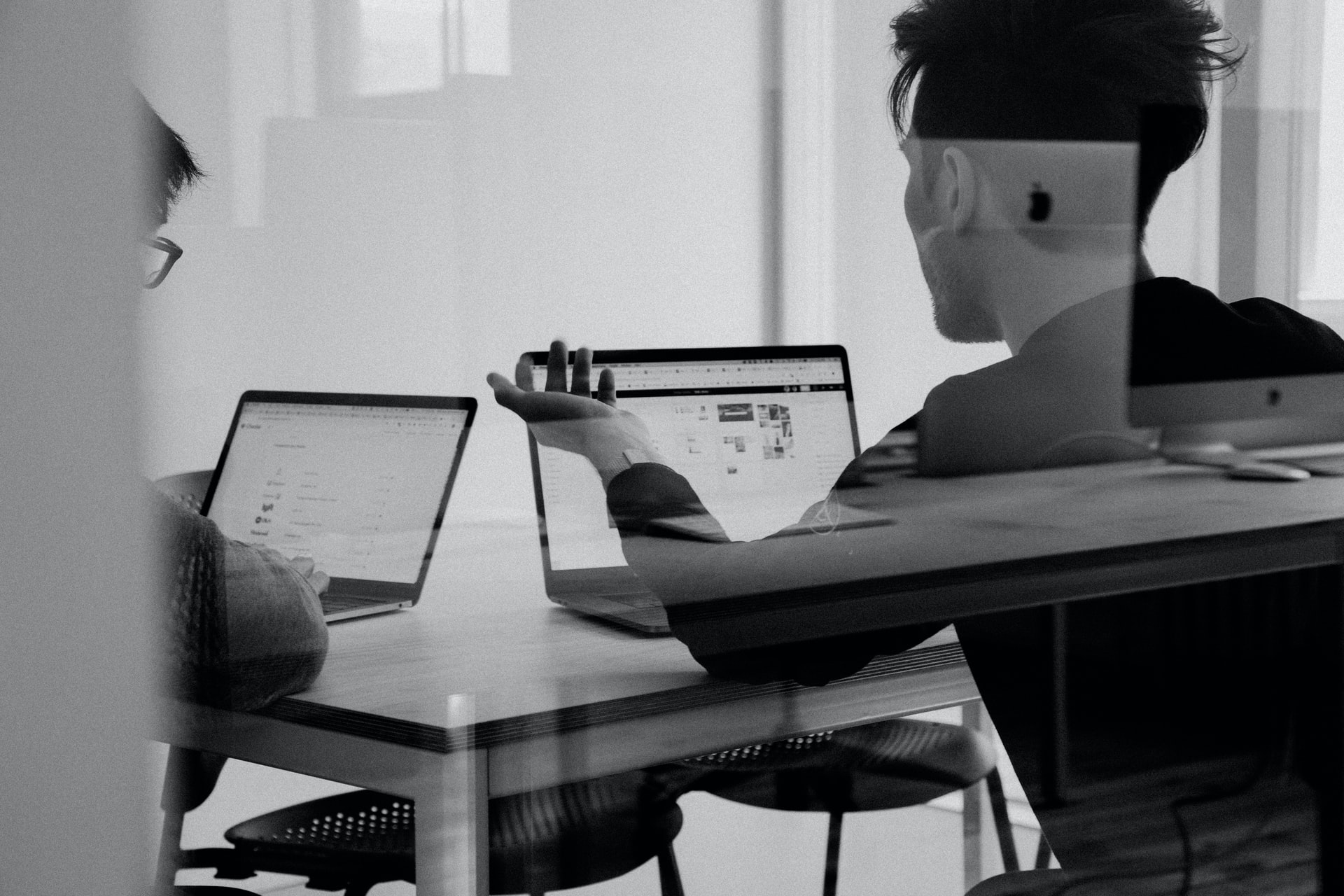 Intro
Online casino culture is immensely popular. With the increasing popularity of online casinos, another profitable device is also getting popular, known as online casino affiliate websites. A casino affiliate works alongside an online casino in promoting their business in return for a commission. In some cases, they may have experience operating an online casino. They provide all the details regarding gambling activities and other relevant information about a gambling site. So, the players can be well aware before taking any action. In this article, we will be discussing the basics, tips, and tricks of becoming an affiliate (casino affiliate).
Affiliate programs
Casino affiliates act as a mediator between the casinos and players. The casino affiliates get a tracking link for tracking the players who play or register in the casino. The affiliate program ensures to pay a business partner for bringing the players to the casino. Joining an affiliate program is simple as it does not require any sign-up charges. You are only required to have a website, to promote the various brand of online casinos by setting up banners and other related advertisements. Once the visitors click on the ad, affiliates start earning money. There are some essential factors to consider before joining an affiliate program.
You must be sure that you are entering into a partnership with a reliable and reputed casino.
Ensure that the number of commissions is processed timely in a safe environment.
Features of a casino affiliate
Sometimes it becomes difficult to spot casino affiliates and casino websites. Here are a few features that are applicable for casino affiliates only:
Generally, casino affiliates have the same type of imagery and similar language to attract players.
Affiliate websites do not have game catalogs like casino websites rather they provide reviews of online casino games and certain free demo games.
Casino affiliates usually promote multiple casino brands with various logos, advertisements, and offers.
The main goal of casino affiliates is to get players and sign them up for one of their casino partners.
Payment arrangements for Casino Affiliates
In terms of payments, there are two models that are very popular for paying affiliates.
The first one is the revenue sharing model that ensures payment to a casino affiliate as a percentage of profit earned from the traffic generated by the affiliate in a month. In this case, the higher traffic is equal to the higher payment.
The other model is CPA or cost per acquisition model. Here, payment is based on the users' The online casinos pay the affiliates based on — whether a player signs up for a casino account or signs up and makes the first deposit. But in both the models, the income is based on performance.
Some casino operators provide only one payment option, while others can offer more than two. Before joining an affiliate program, an affiliate should understand certain restrictions, terms, and conditions to keep away adverse effects.
How to Become a Casino Affiliate
Casino brands always want customers from all over the world, and that is why they use casino affiliates to improve their prospective reach. It can be advantageous for the casinos to start in a country where a particular casino brand is not well-known. Various live casino sites are attractive to brands that seek information on their operations. After signing up for the affiliate program and getting an affiliate link, you need to get down to work. The affiliate creates content in different forms, such as text links, banners, and more.
Conclusion
Casino affiliates employ a wide range of interactive online platforms. They provide offers for attracting and retaining customers. But it is very important to do a thorough background or profile check before joining an affiliate program to understand whether the casino is reliable or a fly-by-night operation. If everything checks out, it is a potentially lucrative business to be involved in.
OMG Affiliates won the Rising Star at iGB Affiliate 2022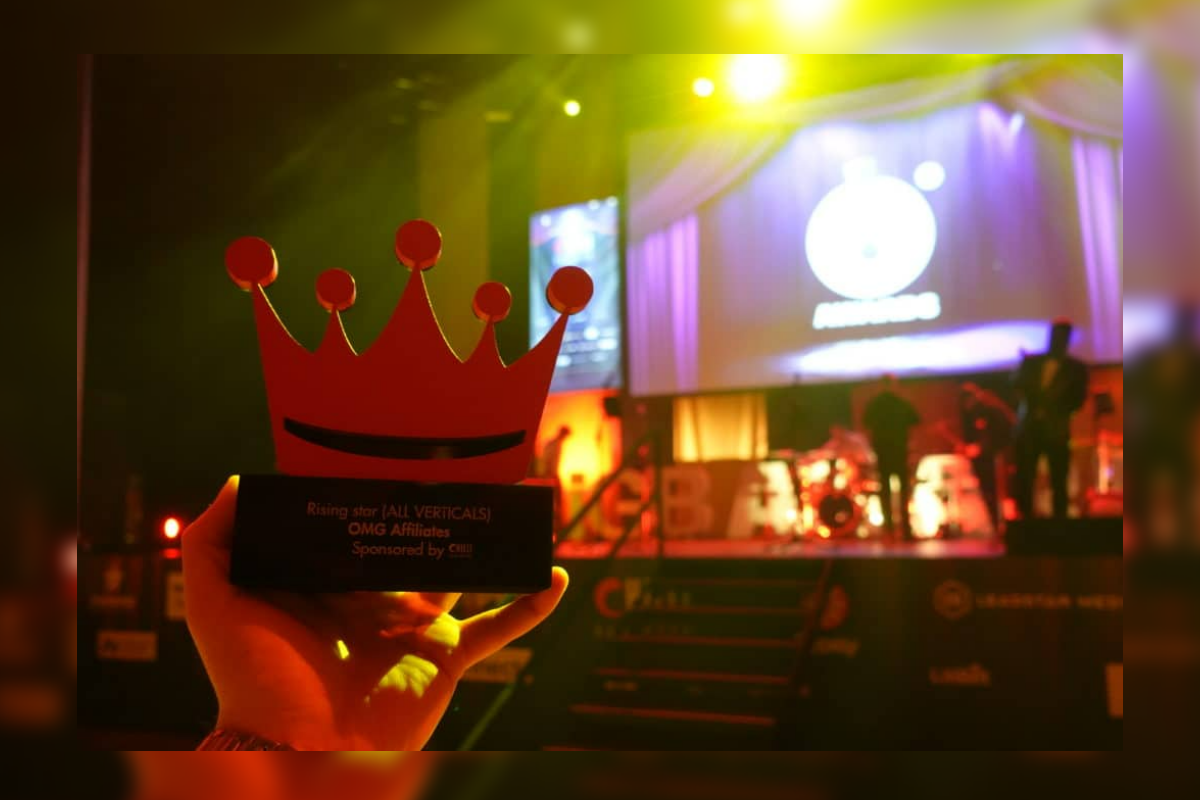 OMG Affiliates, a program developed by Vita Media Group, has won the Rising Star Award at the iGB Affiliate 2022!
The award night took place last night (April 13th, 2022) at the Troxy theater in London.
This is the first award for OMG Affiliates where one of the industry's finest award organizations, iGB Affiliate, has crowned the team for its performance and achievements. The OMG Affiliates was shortlisted in one more category, Best Affiliate Program.
This is also the first award for Vita Media Group as a company and is a solidifying proof of the quality of the different products and business verticals developed under Vita Media Group. As a total summary of the award night, iGB shortlisted Vita Media Group in the Best Casino Affiliate category as well.
After a year where Vita Media Group grew the OMG Affiliates vertical through strategic acquisitions of the rewarded Trada Casino and Greenplay, a casino formerly owned by Codere, the plan for the future holds optimistic plans.
Through this achievement, Vita Media Group continues to expand as a one-stop solution to growth in iGaming.