Affiliate Interviews: Dave Sawyer founder of OnlineCasinoReviewer.com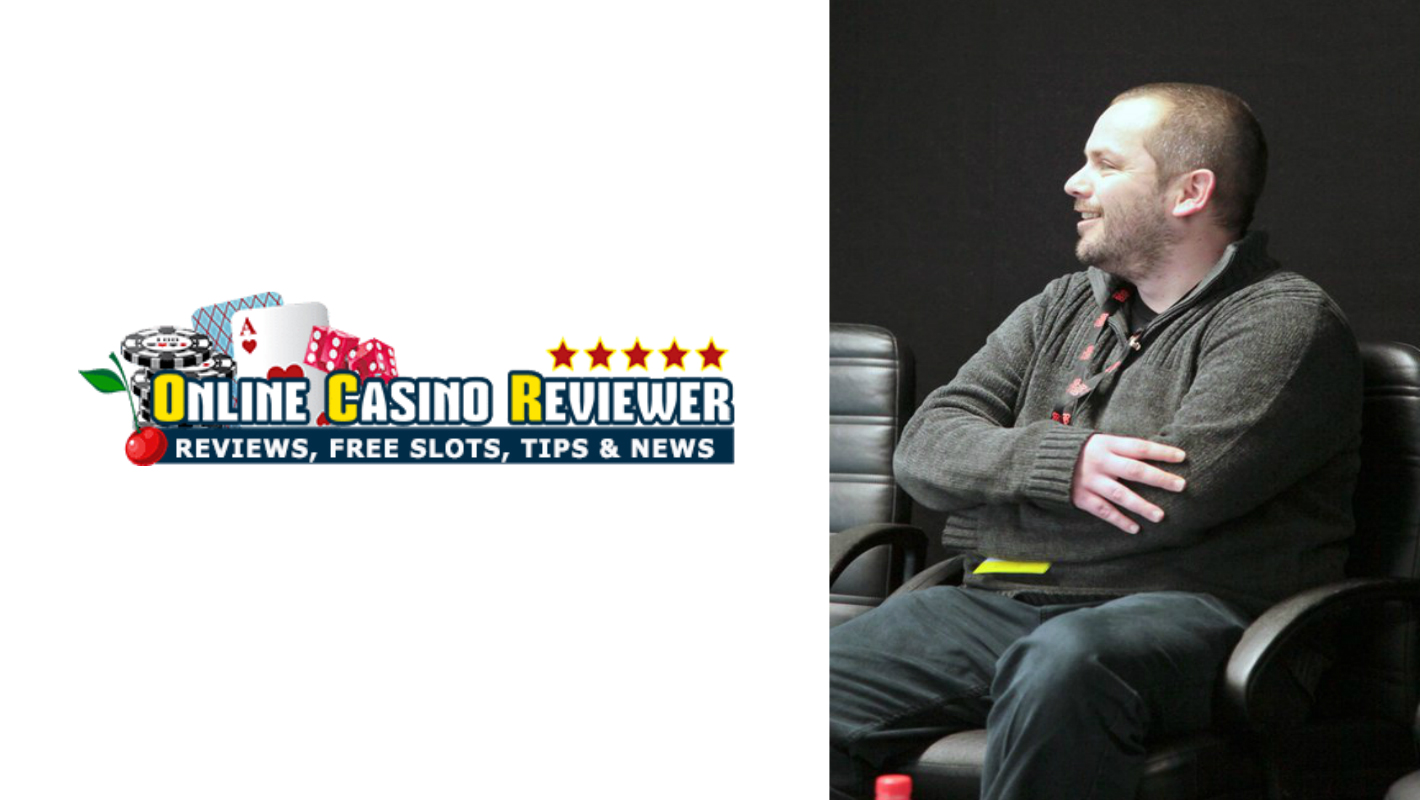 Today we bring you a truly exclusive interview with a veteran/master of the iGaming industry! Dave Sawyer has a 16 year old background in the online gambling industry, including 3 years at Ladbrokes International as head of the IT Department. Sounds interesting, doesn't it!?!
Without any further side details, we give you the interview with Dave Sawyer.
GAV: Dave, we would like to thank you for the opportunity to interview such a highly appreciated professional of the industry. Could you fill out the short form below so our readers can imagine your profile?
Name: Dave Sawyer
Age: 42
Hometown: Bath
Living in: Trowbridge
Favorite Food: Italian
Profession/Job title: Company Director
GAV: Hello Dave, first of all tell us and our readers a little bit about yourself. How did your career start in the online gambling industry? What was the key idea of developing this great online gambling casino guide/community ?
DS: My career in the iGaming Industry started way back at the beginning of October 2000, when I started work for Ladbrokes out in Gibraltar. The week of my start date with Ladbrokes also coincided with the launch of their Online Casino product. Back then the Ladbrokes International Offices were responsible for their telephone betting call centre, online sports book, online casino and then hosted other iGaming products such as Poker, Games etc over the forthcoming years.
During the 2001 Budget, UK betting shop tax duty was scrapped in a deal with the major UK bookmakers who had facilities offshore. Hence as part of the deal we went from a staff of over 200 in Gibraltar to less than 20, once the Call Centre and support staff were relocated to the UK. As I was part of the IT Team, I was kept on, as the casino and subsequently online poker sites were still to be hosted on the Rock.
Soon afterwards both my Managing Director (Ed Ware now CEO of 32Red) at Ladbrokes and the IT Controller (Graham Campbell – Founding Director of 32Red) left. I was then subsequently appointed the IT Services Manager for the Ladbrokes Gibraltar IT Department. It was Graham's idea for me to enter the affiliate sector in 2003, as at the time he and Ed along with a few others had set up 32Red.com in April 2002. I had been running a pretty active political forum, which was receiving good exposure in the search engines, in particular Google. So eventually after much persuasion from Graham I bit the bullet and in August 2004 I registered the domain name OnlineCasinoReviewer.com. It took about 9 months before the site started to generate revenue or receive exposure in Google search – this was during the time when new sites would be placed in the dreaded 'Sandbox'. But by June 2005, I decided to take the plunge and work on the site full time, handing in my resignation in June 2005. Leaving Ladbrokes at the end of August 2005, after serving a 3 month notice period and after working for them for nearly 5 years.
As a player as well as an affiliate, I offer our visitors the information that I as player need, to make an informed decision as to where to play at online. Having had nearly 5 years experience working for an iGaming Operator in the form of Ladbrokes, I am also able to offer my own views, opinions and advice from my own unique perspective. Online Casino Reviewer is not a directory, meaning it does not list every single site available to play at online. Indeed, currently there are only 29 recommended casinos on the site. With each one I have personally played at and experienced.
In short, OCR is a resource for players written by players.
GAV: Since there are thousands and thousands of websites in your niche out there, where do you think Onlinecasinoreviewer.com stands now?
DS: Unlike the majority of 'affiliate' sites targeting the online casino space, OCR as mentioned above is a resource for players, written by players. Instead of the general reviews of casinos and games found on the majority of sites, which sugar coat everything, the real pitfalls of any of the properties featured on OCR are spelled out. This in addition to our helpful guides such as on Reverse Withdrawals, Casino Bonuses, Fast Paying Casinos to name but three articles, allow players to make an informed choice before opening an account at online casino.
GAV: How do you see the online casino market/industry at this moment?
DS: This industry never ceases to amaze me and is still growing at a fast pace. The operators working in this space are some of the most innovative that you can find online. The potential for growth is still very real and this has seen an influx of 'Super Affiliates' enter the space and compete for a slice of the revenue available.
GAV: How did you start and most of all what bumps did you have to overcome at the beginning?
DS: As stated above, I was working at Ladbrokes in Gibraltar when I launched OCR. Thus had the luxury of a regular salary coming in before I started to earn revenue from the site. The main issue at the time was dealing with the dreaded 'Google Sandbox'.
GAV: We have analyzed Onlinecasinoreviewer.com and found some great quality content. Are you writing it by yourself or do you have a team of people writing for you? How many reviews are there on your website? How about the news and the software categories, tell us a bit more about it?
DS: The vast majority of the content is written by myself. However, I have outsourced some of the slot game reviews to players who I know through my participation on the Casinomeister Forum.
GAV: How do you manage to keep the content fresh and relevant on your website, when a lot of fluffy and nonsense appear on the Internet on a daily basis?
DS: The key is to provide information that you as a player would want to read. Sugar coated reviews do not hold the visitors interest and as such visitors are more inclined to hit the back button on their browser.
GAV: Another thing that we like is your YouTube Channel, please be so kind and tell us more about it!
DS: When I redesigned OCR at the beginning of 2016, I realized video content is becoming more and more important. Hence our YouTube Channel was born. The purpose of the channel is to complement the site and also act as an independent resource in it's own right. As well as videos of slot games in play, I also provide reviews of the casinos and cover various topics which I feel are important for players. Such as the dreaded 'Reverse Withdrawals' which many online casinos employ. After watching our Reverse Withdrawal Video, you will realize I am not a fan! In addition I also provide videos relating to my experiences as a webmaster, a fairly popular set of videos was when I detailed what happened to OCR after I implemented SSL on the site and the brief drop in rankings in google that occurred as a result.
GAV: We are pretty sure that you receive messages from Affiliate Managers on a daily basis showcasing their best products. You of course select them by the brands they work with; but what are your thoughts on how a real Affiliate Manager-Affiliate relationship should be built?
DS: The good relationships in my view are those which leave you to get on with your day to day job running your sites, rather than being badgered and pestered for what seems like every five minutes. I am lucky to have built up a good relationship with all the affiliate managers representing the online casinos we work with.
GAV: How do you see the future of the online casino/gambling industry? For instance, will it become a truly global phenomenon?
DS: I believe it already is. Obviously there are barriers such as individual countries regulation. There are also areas such as Asia and South America which has vast potential. The key is resolving issues with payment processors, so players in those territories are able to fund and withdraw from their accounts without any big issues.
GAV: Tell us one change that you want to see in the online casino affiliate ecosystem?!
DS: More transparency. Although how that is achieved is the big issue. As affiliates we are blind with regards the stats generated by the players we refer. Ideally it would be good to have an independent body that can go in and audit the affiliate programs. As it stands there are only a couple of programs I can trust 100% and one of them was set up by a very good friend of mine, with the CEO being my former MD ( 32Red ). I hate to even begin to think how much has been 'shaved' off our earnings over the past 13 years.
GAV: Do you have any advise you would like to offer and share with the newbies who are looking to venture into this great industry!?
DS: This is not a get rich quick scheme. Particularly so now, with many venture capitalists joining the affiliate space. If you provide good content and are passionate about playing at casinos online, you should have a chance of making a success of your site. You also need to see what players want. Join a players forum such as Casinomeister and also if you can, attend one of the many affiliate conferences which are held throughout the year. Networking with your peers is crucial as you can then build great relationships with other webmasters. In turn helping each other out. Whether it be advise, or exchanging links.
GAV: Do you attend any iGaming/online casino conferences? If so, which one is your favorite and what is your most fun experience?
DS: My favourite of all time used to be the Casino Affiliate Convention held in Amsterdam. I got engaged to my wife during the 2006 conference and I also spoke on the end of session Beer Forum Panel in 2007. Plus the small memory of escaping the Ash Cloud affected conference of 2011. That was fun. Getting a train with Alex Pratt of iGaming Business, from Amsterdam to Dunkirk. Then the ferry back to Dover courtesy of Wael – An affiliate manager from the casino Box24.
I've also spoken at LAC back in 2011, where I was on panel with Michael Corfman from CasinoCity and JTodd of the APCW. I would consider going to a Vegas conference, but I am worried I would literally lose my shirt! So as of yet I still am to make the trip there.
GAV: How did you see this year's edition of ICE compared to previous years? Did you attend LAC (London Affiliate Conference) as well?
DS: I only attended the ICE and also the annual Casinomeister Meet. I have produced a couple of videos covering both. 2 nights in London is enough for me. The ICE just continues to get bigger every year. Back in 2006 which was the first ICE I attended, iGaming was only afforded a small area of space at Earls Court. Now the stands for iGaming rival the space afforded to their land based cousin.
GAV: What do you think the chances are for Eastern Europe to become a potential gaming hotspot in the future? Where do you think the region must improve upon?
DS: Again, I believe this is another lucrative market and whilst in the past there have been issues with fraudulent player activity, it does seem to be an area for potential growth.
GAV: Where would you like to travel in Eastern Europe?
DS: Funnily enough I have always wanted to go to Russia. But, I won't be going there for the World Cup in 2018!
GAV: Where you wouldn't want to travel in Eastern Europe?
DS: I like travelling, so I'm quite adventurous. There is honestly no where I wouldn't go if provided the opportunity.
GAV: How about a favorite celebrity, do you have one?
DS: To be honest, no I don't.
GAV: Do you have a favorite quoute?
DS: It is what it is.
GAV: Tell us your opinion about the Gambling Affiliate Voice?
DS: A good resource for webmasters in the industry. Well worth bookmarking.
If you would like to suggest subjects for future interviews, be sure to send your suggestions to: george@gamblingaffiliatevoice.com .
3 Things To Consider Before Starting A New Casino Affiliate Business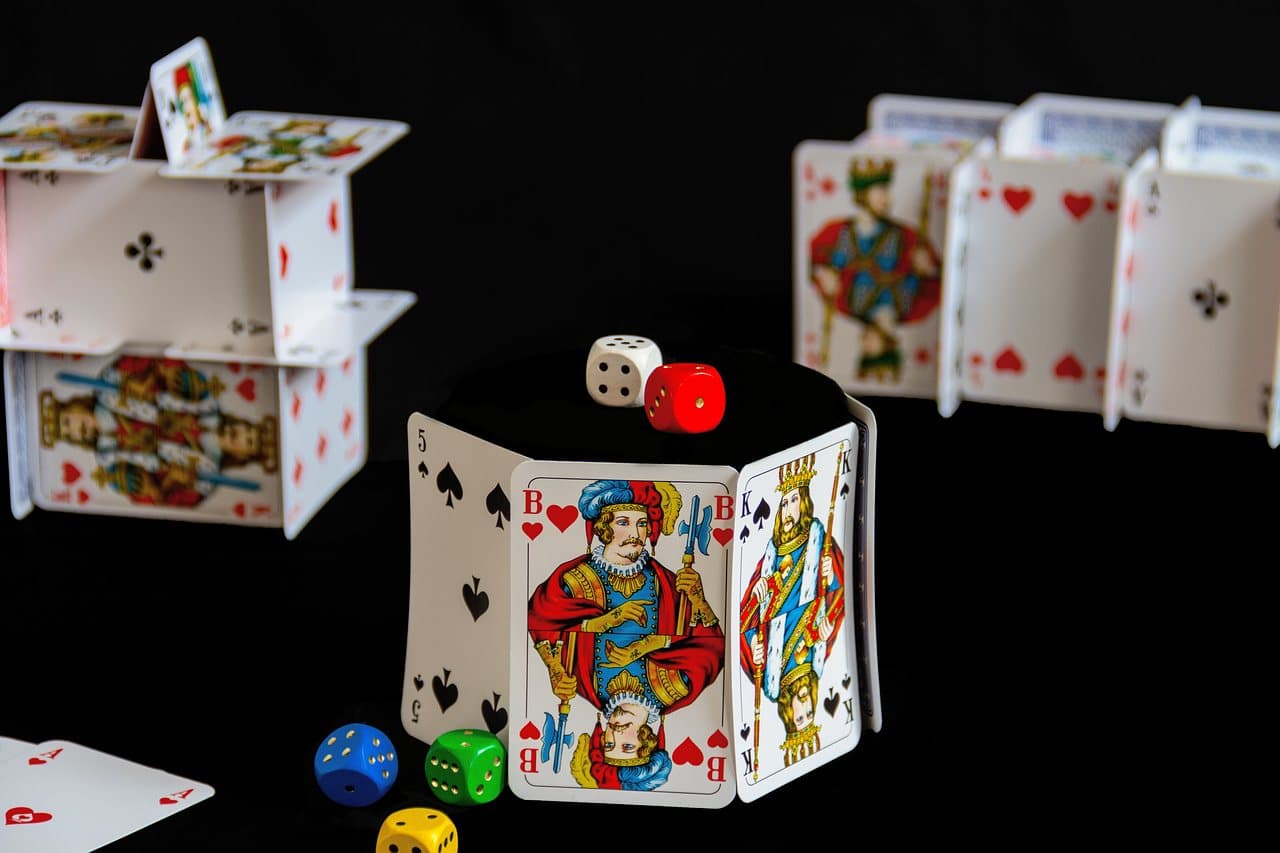 There can be no question that the online casino business is flying right now. It seems that nothing can stop the rapid rise of this exciting industry!
Individuals across the globe are looking to get in on the action, creating gambling affiliate websites to tap into the lucrative wealth that the industry can provide.
Although seriously competitive and ever-changing, the affiliate biz is an exciting one that brings endless possibilities. Whether you are looking to strike out as a review and information portal such as newcasinosites.me.uk, or prefer something slightly different, the affiliate industry can be truly exciting.
In this article, we will take a look at 3 things to consider before starting a new casino affiliate business. From research to the importance of tech, we will cover it all.
Let's get going with the foundation of any career in the affiliate industry.
Know your stuff: The importance of research
If you are serious about launching a new casino affiliate business, you're really going to have to know your stuff.
Online gambling is a lucrative yet complex world, packed with variables and jargon and more that can leave newcomers bewildered. If you are looking to launch a new casino affiliate business, you will need to research the industry heavily. Of course, the best way to do this is to play some casino games yourself! Sign up to a few different sites and get playing, practice makes perfect after all!
You will need a strong grasp of modern technology
If you are serious about starting a new casino affiliate business, understanding the tech behind the industry is also key. You will save plenty of money when building your website if you can learn basic HTML, not to mention you will gain total creative control of your project. After all, this is your project!
When you know HTML, you can constantly revamp and polish your site to keep things fresh for new players. Image is extremely popular in the new casino affiliate business and so you should not underestimate this aspect.
Another key tech to understand is Search Engine Optimisation (SEO). In fact, this is more a type of marketing than anything else, which functions by using keywords, interlinking and meta titles to ensure that a given site finishes as high up as can be in search engine results. If it sounds simple, then that's because it is, at least on the surface. There is no end to the ways you can manipulate SEO to ensure that your new casino affiliate business gets plenty of airtime.
Consider using gambling affiliate programs
If you are still interested in starting a new casino affiliate business, well done! One of the best ways to do so is to join a program, which removes plenty of the burden on you at first.
Basically, these programs show new casino affiliate businesses how to drive traffic to their site, thereby getting your foot in the door of what can be a seriously tough industry to break into. You should really consider joining a program if you feel that your site is not getting the coverage you desire.
The Digital Marketing Mixer delights with SEO MasterClass and a Mad Hatter Themed Summer Networking Party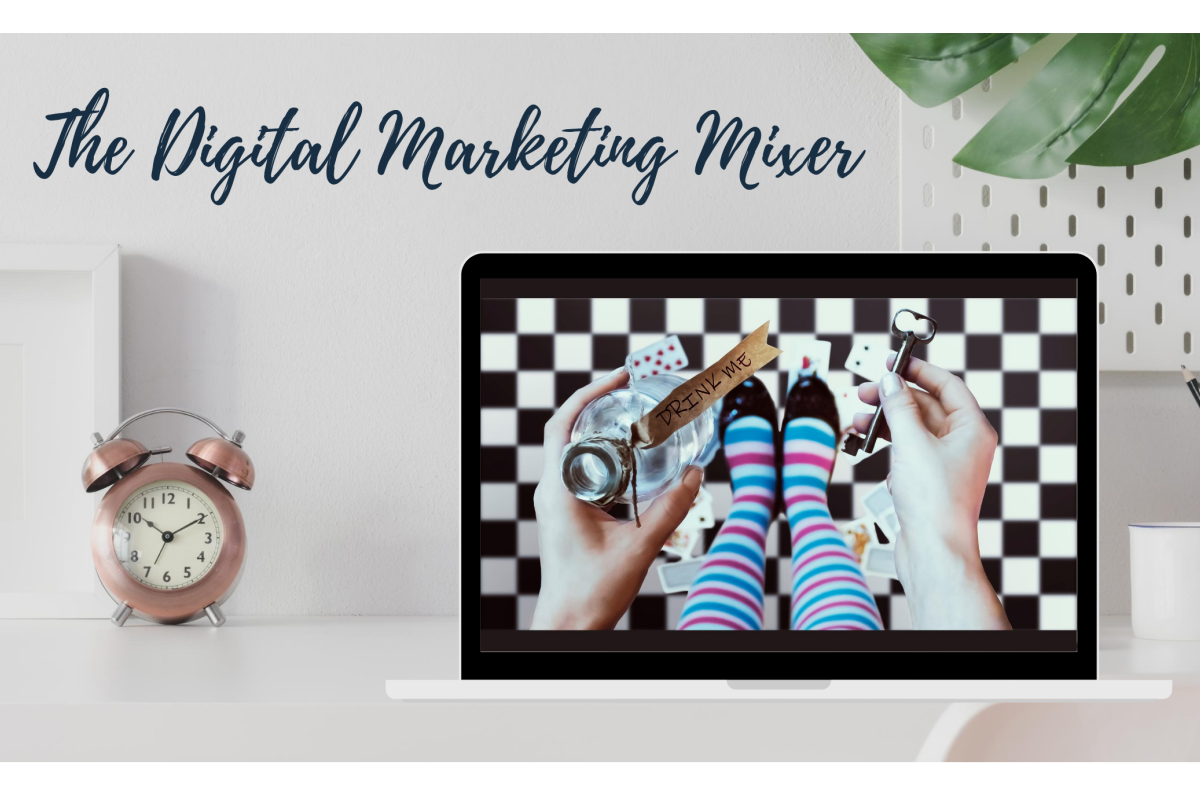 The 3rd iteration of the Digital Marketing Mixer  a FREE business networking event will kick off the British Summer Bank Holiday weekend in style. Guests will enjoy a Mad Hatter Summer Themed, virtual Tea Party on Friday the 28th August between 4-6pm (GMT) via live Zoom.
The virtual networking event, hosted by AffiliateINSIDER CEO and affiliate industry veteran, Lee-Ann Johnstone – is designed to help connect suppliers , brands, agencies and affiliates together virtually to kick start new commercial conversations whilst physical conferences are delayed.
Join the party – Learn the latest SEO Insight and enjoy the show!
"The Digital Marketing Mixer is about making new personal connections virtually in a structured setting. This month we are privileged to also have visiting lecturer Matthew Hughes from the Arts University of Bournemouth (AUB) in the United Kingdom, which offers leading digital media courses. Matthew will be giving an exclusive SEO Masterclass – which shouldn't be missed!"  mentions Johnstone.
The event offers hosted speed networking sessions where a variety of industry topics are discussed in groups along with fun ice breaker games (with great prizes to be won) and themed entertainment. The Mad Hatter Tea Party will also offer guests a mind boggling display of "Alice in Wonderland" style visual trickery delivered live by Canadian entertainer and magician, Ray Anderson.
The focus of this event will bring digital and affiliate marketing businesses together to start new commercial discussions.
Sarafina Wolde Gabrielle, VP of strategy at Income Access, a Paysafe Company, said " The Digital Marketing Mixer offers affiliates, suppliers and operators  a chance to connect in-person and enjoy a fun, short and structured virtual networking session" , whilst Lloyd Richman, the founder of iBet Directory said:  "The Digital Marketing Mixer offers guests a great opportunity to make new contacts and gain an inside view on current changes taking place in our industry. This is a fantastic opportunity for small businesses, publishers, agencies and operator brands to come together and get new business done!" 
RSVP FOR FREE and enjoy the next Digital Marketing Mixer – HERE
Digital Marketing Mixer to be hosted for second iteration of FREE business networking on 30th June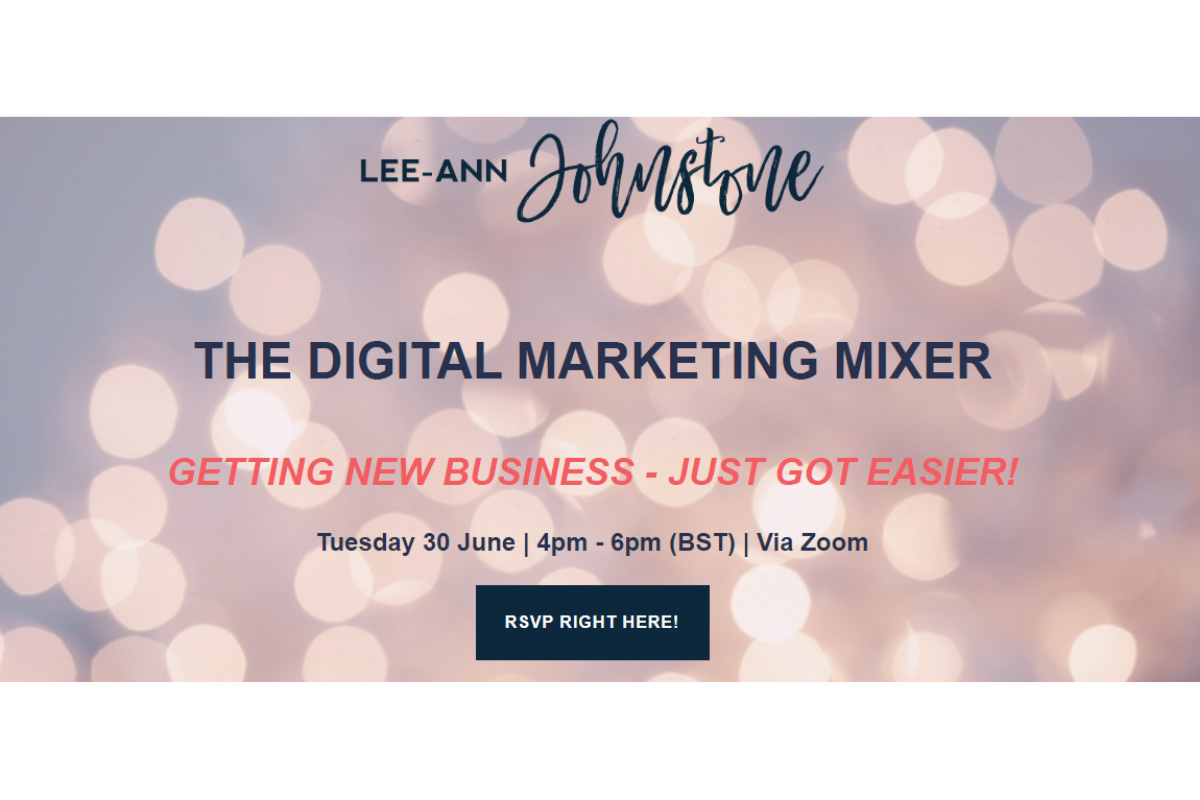 Last month saw the launch of the first Digital Marketing Mixer, a FREE business networking event created by Lee-Ann Johnstone which hosted over 150+ iGaming and Affiliate Marketing professionals in attendance.
The event which received outstanding delegate reviews, will be hosted again on Monday 30th June between 4-6pm (BST) via Zoom. The aim of the speed networking event is to bring together affiliates and digital marketers, technology providers , agencies, experts and marketing service providers together to promote their services virtually.
With limits on travel and attendance at physical events still in play opportunities to network for new business have been limited. That combined with increased remote working has had a natural impact on business development slowing in the short term.
The Digital Marketing Mixer has been created as an open platform for professional social networking to take place in a structured but relaxed virtual atmosphere. The event has been created to support new business and continued lead generation for all businesses operating in the Affiliate industry.
Lee-Ann Johnstone, the event host commented: "The Digital Marketing Mixer is a key event for digital and affiliate marketing businesses to get better connected during this uncertain time. The objective is simple, bring people together to talk, to collaborate and ensure new business and service opportunities continue to thrive. I've created this FREE networking event for EVERYONE to benefit from in the affiliate industry to help get new business deals done."
The mixer remains 100% FREE for delegates to attend and is open to any vertical. Once again the event is held in collaboration with founding collaborators GPWA.org, iBet Directory, and AffiliateINSIDER collaborating to deliver this event.
"The toughest part of the conference experience to replicate online was always going to be those oh-so-important conversations in the bar. I was delighted to find myself in just such conversations at the Digital Marketing Mixer – top marks! "  said Sue Dawson from bestnewbingosites.co.uk who attended last month's inaugural event. 
The Digital Marketing Mixer will offer a host of  fun networking games, speed selling challenges and enable delegates to enjoy discussing the latest industry trends whilst providing a platform to market their goods and services. The focus of this event remains on getting digital and affiliate marketing professionals quickly connected, getting new deals – done!
Lloyd Richman, founder of iBet Directory commented: "The Digital Marketing Mixer Party is a great concept and offers all delegates the option to contribute unlike other webinars and conferences. It had a good mixture of natural event speakers, experienced iGaming professionals and new people to the industry. A great event which was highly successful."
If you are an agency, affiliate, consultant, operator, digital marketer, payment provider or saas product owner, everyone working with or in the affiliate industry is welcome to attend.
RSVP FOR FREE and join the Digital Marketing Mixer – HERE