Affiliate Affairs: Interview with Klas Winberg of Catena Media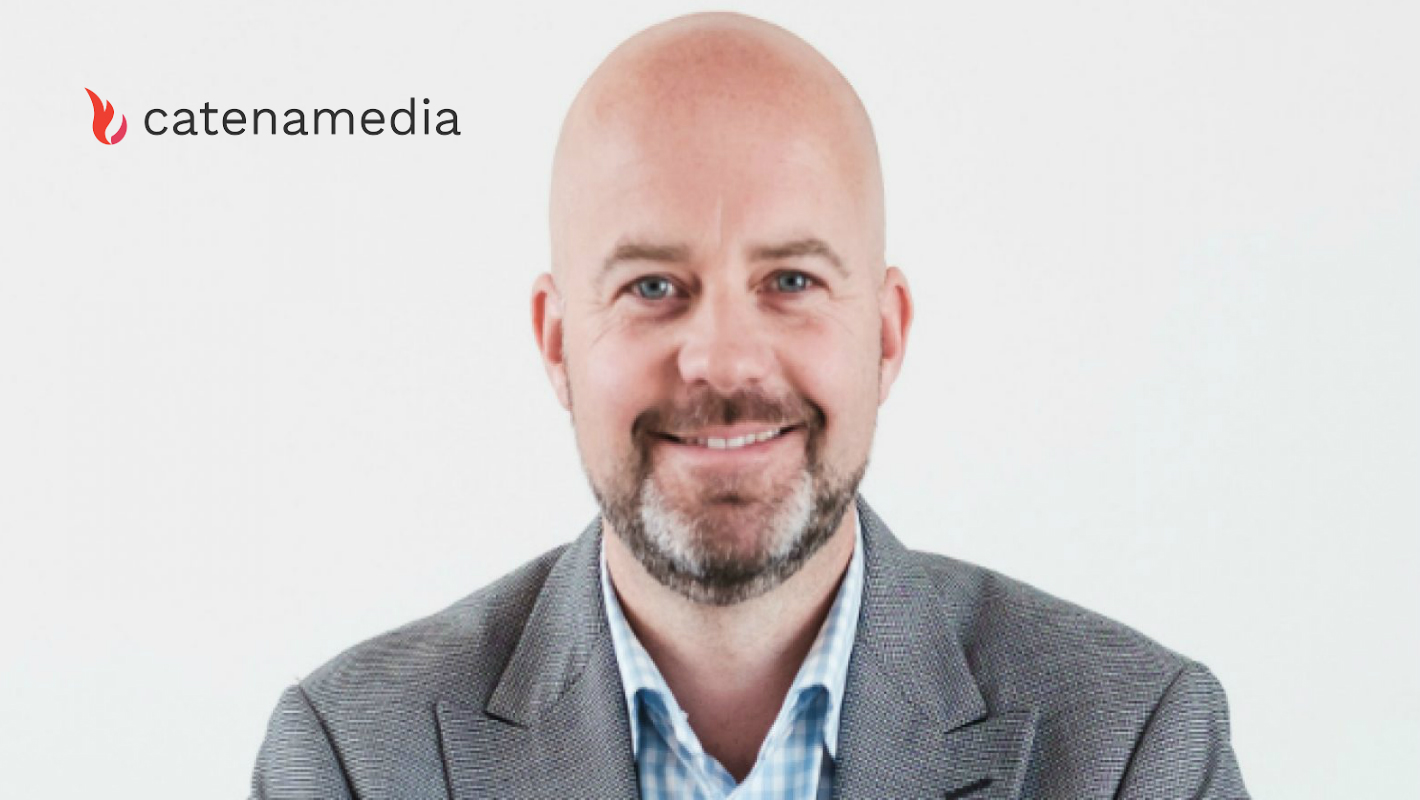 Klas Winberg is the Chief Commercial Officer at Catena Media and proud father of two. We have managed to catch Klas to pick his brain about what makes Catena Media be Catena Media.
EEGReport Magazine: Hi Klas, tell us a bit about yourself, how did you venture into the gaming industry and what are your key activities within the niche?
Klas: I'm a proud father of two with very stereotypical interests such as travelling, sports and good company. I ventured into this industry in 2004 when a good friend of mine recruited me into Expekt.com. This was back in the days when Expekt.com was enjoying market shares of probably around 60% of the Nordic market and poker was the new black. My role, however, was Head of PR and I started to feel I wanted to move into a clear marketing role. Betfair was able to provide me with that and I had seven great years with Betfair. Before coming to Catena Media I was Head of Marketing at a new brand called Luck.com.
EEGReport Magazine: In the past you've also worked for Expekt.com as Head of PR, and for Betfair as well! What were the main elements/take homes that you've gained at these companies?
Klas: Having been on the operator side for 12 years before coming over to the affiliate side is a great benefit for me as I understand how the operators reason and plan around their affiliate strategies. I think too many times people with affiliate-only experience see the relationship as a zero sum game with only one winner whereas I always try to bring a win-win perspective to the table.
EEGReport Magazine: How did you make the transition to Catena Media?!
Klas: It all started with a meeting with our CEO, Robert Andersson. I was not at all convinced that this challenge would be something that would interest me until I met with Robert. It was quickly clear to me that this was a company with the ambition to change how the affiliate industry works. Once up and running with Catena it did not take long to see what a great experience I had signed up for even though it is not always easy to keep up with the giant strides we keep taking, but that is what always keeps you on your toes.
EEGReport Magazine: In the past year you've been really strengthening your market positions, with a few very good acquisitions, like: Casino UK (casinouk.com), SBAT, AskGamblers, but also Playnj.com and Uspoker.com ! Do you have any new acquisitions planned?
Klas: It is no secret that we will keep looking at acquisitions aggressively. It is a central part of our strategy and as long as there remains to be interesting objects out there to buy we will consider them. The coming years will see a substantial consolidation on the iGaming affiliate market, faster than it has happened among the operators.
EEGReport Magazine: It's clear that you've really strengthen your position on the UK an US market, do you have any new markets insight, if yes what would be the main reason to enter those markets?
Klas: I believe that the acquisitions we do in the coming year will primarily be on markets we are currently active on rather than to get into additional markets. We need to consolidate our positions and not be a small operator on very many markets. When we think diversification it is more out of a product perspective.
EEGReport Magazine: It seems like you also would like to venture more deeper into the esports, daily fantasy sports and sports betting sectors/verticals!?!
Klas: With the acquisition of Spelbloggare.se and SBAT we have clearly shown our ambition to grow into the sports betting sector. We are very excited about expanding our product portfolio and will look to do so even further. We want to get to a place where a portfolio operator does not have to turn to five different affiliates in order to cover sports and casino in Sweden, UK and Norway but that we can provide substantial traffic in all of those boxes. In terms of e-sport and daily fantasy sports, suffice to say we are following the development closely. I think fantasy sports have yet to prove that it can be properly monetized before it becomes really interesting.
EEGReport Magazine: Does this mean that you're really betting on the explosion of esports and daily fantasy sports in the near future?
Klas: For strategic reasons I would not like to comment on this right now.
EEGReport Magazine: With the acquisition of SBAT(UK-based social media sports news, betting and tips website) you've strengthen and diversified your position within Paid media by adding social media advertising too. How do you see the future is it gonna be "viral/organic" or "paid"?
Klas: I think the long game is organic. That is where our strength and background are and it is where we have an upper hand on the competition through expertise required over several years. SBAT does do paid but they also have a very good position to grow organically. Having said that I think paid may resurface in different shapes as in building brands out of our sites.
EEGReport Magazine: With a new president in the US, how do you see that market evolving…?
Klas: I think it is anyone's guess really. I am not even sure that Trump himself has given it a proper thought yet. One fact is that he is the first US president ever to own a casino. That could indicate a protection of his positions on that market. In general, however, I think he will be open to look into the changes proposed by the American Gaming Association who are arguing for fewer regulations and the legalization of sports betting.
EEGReport Magazine: Are there any new trends that we should look out for? In which direction do you think that the European and UK markets are heading?
Klas: Unfortunately, the European markets are out of a gambling perspective becoming more isolationists in my opinion. The good news is that local licenses are to be gained in more and more countries, moving the operator's presence from grey to white. There will be a period of adjustment between the expectations and demands from the local legislators and the commercial realities of the operators, but I think in the long run these interest will converge in a agreeable position that can work for all.
EEGReport Magazine: Next to the acquisitions, you've also been doing some heavy recruitment. Do you plan to open new offices or you're just really strengthening your position?
Klas: We are not looking to add more offices for the sake of adding more offices. In reality if it was feasible to have everyone sitting in one location that is what we would have opted for. We just happen to have acquired very talented people in different locations and the success of these sites rests on the fact that they are present on those locations. But indeed, we do have a lot of open positions so we are nowhere near fully staffed meaning that we are very grateful for the interest of talented people looking for a new challenge in a very expansive and exciting company.
EEGReport Magazine: Thanks for your time, and we'd like to wish Catena Media good luck for the iGB Affiliate Awards!!!
Klas: Many thanks! We are very much looking forward to it.
This interview appeared first on EEGReport Magazine.
ReferOn celebrates SiGMA presence with 5 Star Award!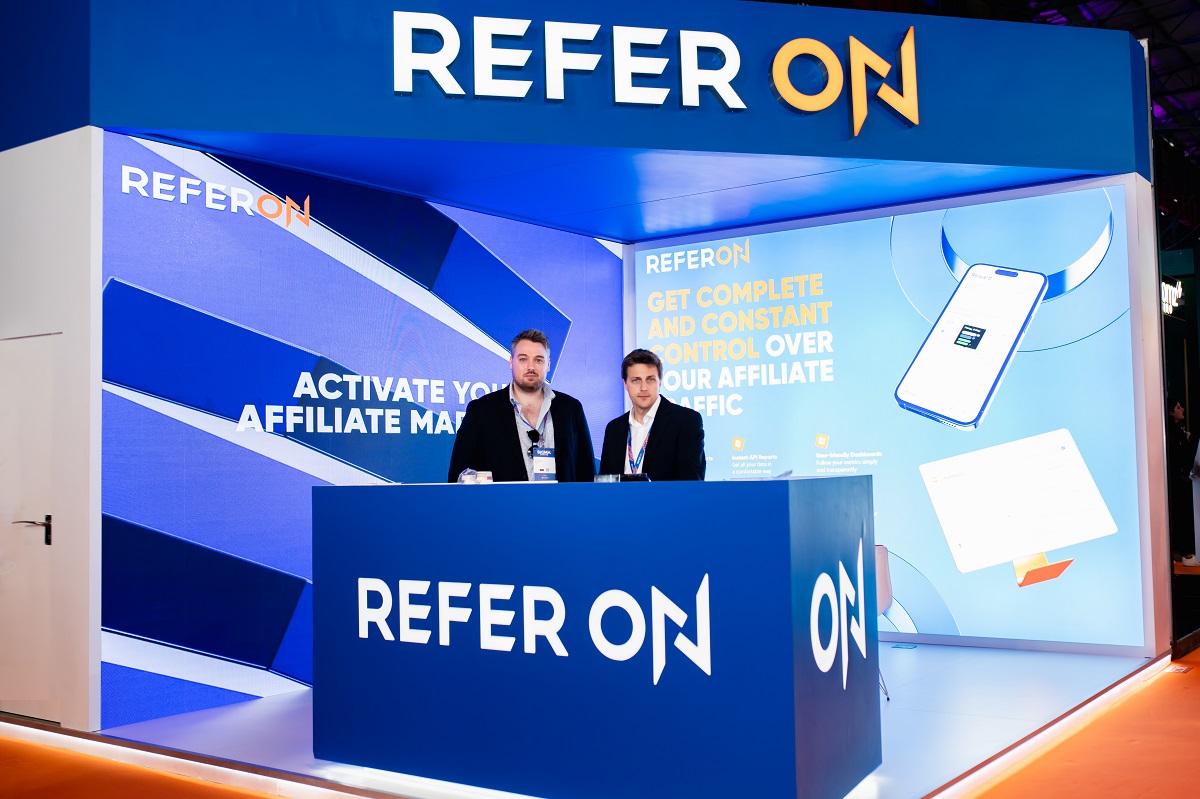 SiGMA is time for celebration as ReferOn wins Rising Star of the Year award from 5 Star Media!
ReferOn, the state-of-the-art affiliate management platform for the iGaming industry, celebrated its first presence at SiGMA Malta Europe with numerous partners and client meetings and is delighted to announce that it won the Rising Star of the Year award from 5 Star Media for 2023!
Exhibiting at an iGaming conference and expo for the first time since launching in February, ReferOn welcomed clients and prospects at its stand and showcased the Rising Star of the Year award it won from 5 Star Media's Starlet Awards.
David Harris, Tech Team Lead at ReferOn, commented: "SiGMA Malta Europe was a fantastic event for ReferOn. The event was not only valuable for the significant potential arising from the meetings held, but also because SiGMA fosters an environment where like-minded individuals can deeply understand the market and discuss all its aspects in an ideal setting. This can be in relation to the iGaming market's weaknesses or areas for growth and it generates a continuous flow of ideas for improvement on all sides. ReferOn was no exception to this and this gave us plenty of food for thought to grow into 2024."
ReferOn's platform is focused on ease-of-use, speed and leveraging its state-of-the-art technology for the benefit of affiliates. By joining the platform, affiliates benefit from ReferOn's brand new features such as Dynamic Reporting, user-friendly dashboards and Instant API Reports.
Boomerang Media is the Best PPC Affiliate at SiGMA Europe Awards 2023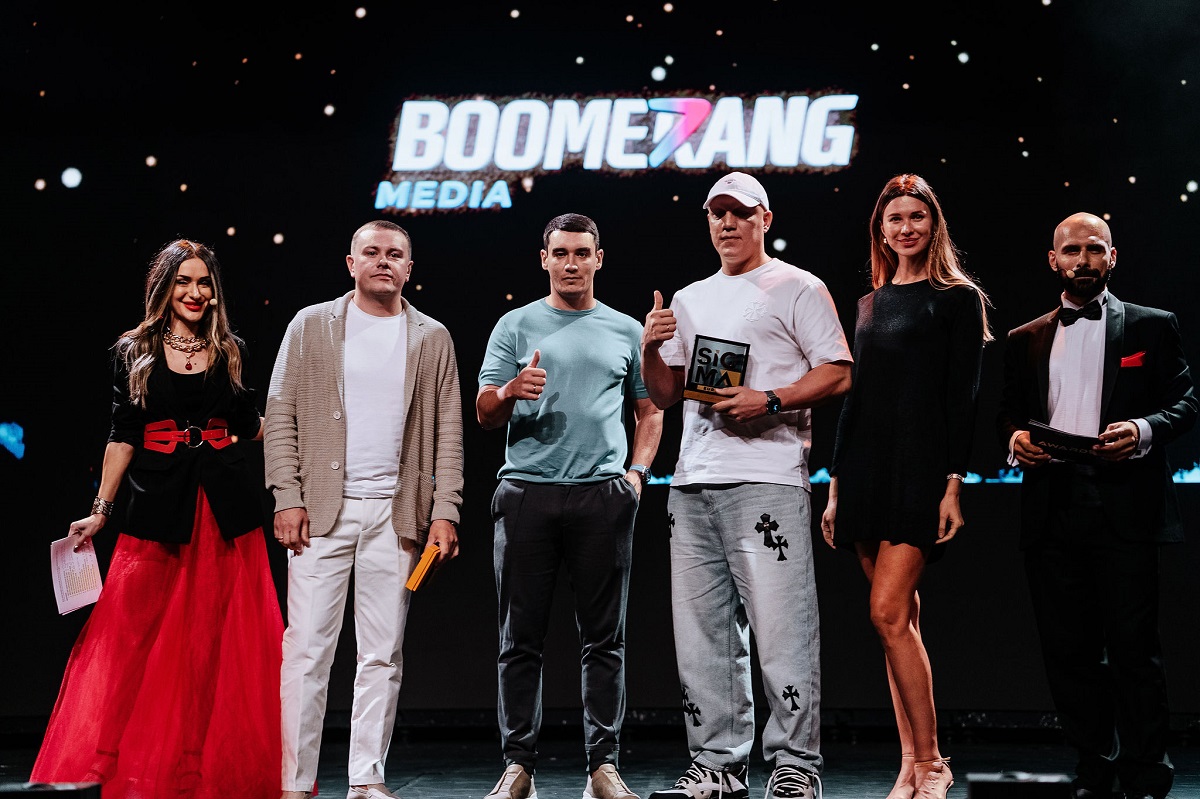 Boomerang Media claimed "The Best PPC Affiliate" nominee at the recent SiGMA Europe Awards 2023, reinforcing its position as an industry leader
Boomerang Media, part of Boomerang Partners, won "The Best PPC Affiliate" at the SiGMA Europe Awards 2023, demonstrating its competitive strength among top industry players. The award ceremony was held on the opening day of the SiGMA Europe Malta event on November 14. Boomerang Media was honored after an open vote and jury decision, beating out fellow nominees Identi and RevenueLab.
"We are thrilled to have secured this prestigious SiGMA Europe award this year," said Vitalii Prokofiev, CEO of Boomerang Partners. "It validates our team's dedication and commitment to offering best-in-class experiences tailored for each market we operate in."
Not just a contender for prestigious awards, Boomerang Partners has also appointed its leading brand – Boomerang Sportsbook, a sponsor of the 'Best East Europe Affiliate 2023' category. This underscores their commitment to emerging European markets. With a strong presence in these regions already, Boomerang offers affiliates extensive opportunities to expand globally, including into both Europe and Latin America.
"We applaud Boomerang Partners's dedication to expanding across Europe and beyond," Denis Dzyubenko, CIS Region Director at SIGMA Group. "Earned win for Boomerang Media in the "The Best PPC Affiliate" nominee and Boomerang Partners's sponsorship of the "Best East Europe Affiliate" category demonstrates a strategic understanding of key growth regions and a commitment to supporting the entire ecosystem. Operators like Boomerang, who foster industry development while delivering innovative platforms, are vital to our sector's success".
SiGMA Europe is a premier global gaming event and forum for industry experts and affiliates. It convenes over 800 sponsors, 200 exhibitors, 200 speakers, and 25,000 delegates to discuss gaming trends, share ideas, and network. SiGMA has raised over €300,000 for charity since 2020 through its global events. For 2023, the SiGMA Foundation aims to launch significant initiatives, including an educational facility in Ethiopia for 1,000 students, two Camino de Santiago hikes with €70,000 targets each, summiting Mount Toubkal, and continuing the Kilimanjaro Challenge, which has raised €1 million since 2004 – all guided by principles of transparency and impactful philanthropy.
"It's great to be recognized by the industry's best. We are glad that our initiative to develop professional sports around the world did not go unnoticed," stated Vitalii Prokofiev, CEO of Boomerang Partners. "We will continue to push the envelope and deliver the best products in our categories experience globally." At the SiGMA Europe in Malta, Boomerang Partners is represented by the booth of its flagship brand Boomerang Bet.
SPOTLIGHT SPORTS GROUP NAMED AFFILIATE OF THE YEAR AT THE EGR OPERATOR AWARDS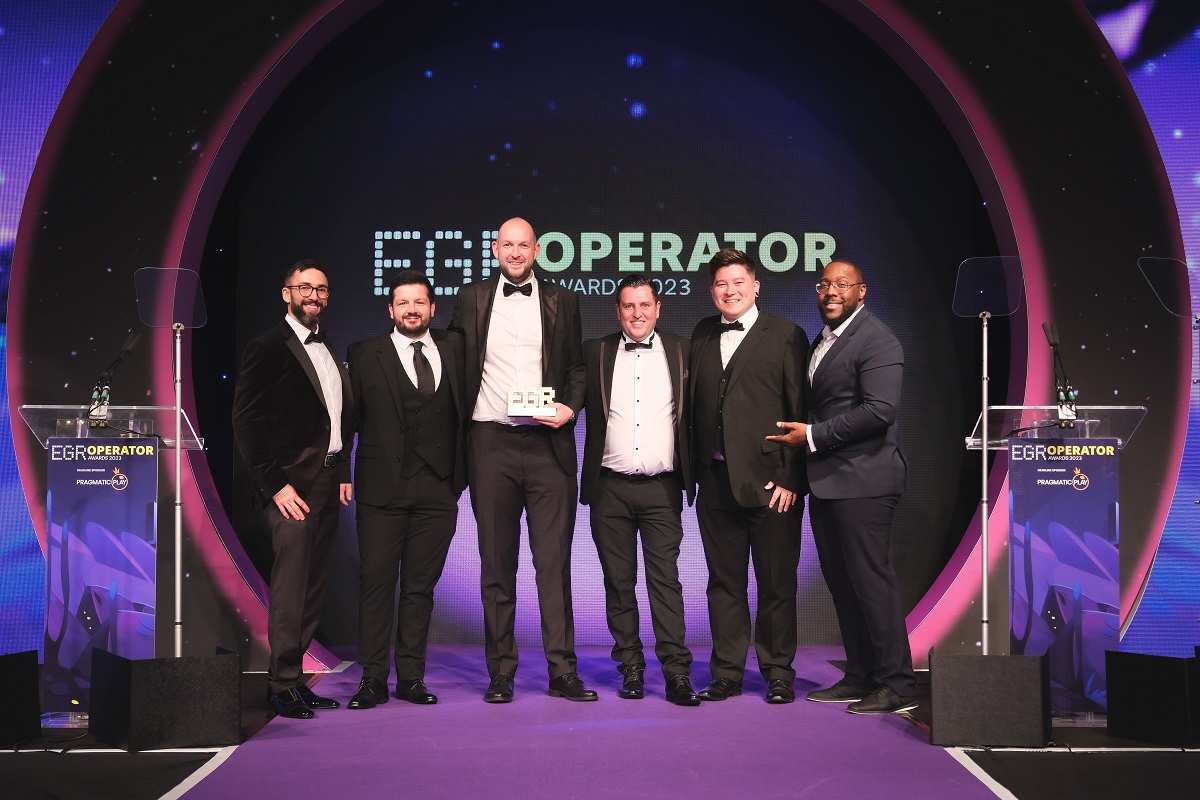 Spotlight Sports Group Triumphs with the Affiliate of the Year Award, Solidifying Position as Industry Leaders
Spotlight Sports Group (SSG), a world-leading technology, content and media company specialising in sports betting, was named the winner of the EGR Operator Award's headline category, Affiliate of the Year. This achievement underscores SSG's successful development and growth of its four leading sports betting affiliates.
The winning submission included data on differentiation and quality of offering, quality and scale of traffic, audience growth innovation and strong partner relationships, including a particular focus on the promotion of safer gambling measures.
The Affiliate of the Year award is the first award that SSG has received recognising the success of its affiliate brands on a global scale. In the UK, SSG is led by the Racing Post, which is the unrivalled leader in horseracing news and tips, in addition to being the largest horseracing affiliate in the world.
In North America, SSG's flagship brand is Pickswise, which has grown the largest audience of any affiliate launched in the market since the repeal of PASPA in 2018.
Spotlight Sports Group also owns and operates leading affiliates, myracing and Free Super Tips. Myracing is a trusted resource for every horseracing and greyhound race in the UK and Ireland. Free Super Tips specialises in providing football tips for matches and leagues around the world and has developed large audiences in the UK, Ireland and other regulated markets globally.
Combined, the four properties provide operators with a hard-to-match combination of platforms that boast extensive and loyal audiences in a variety of markets.
Discussing the award win, Spotlight Sports Group's Chief Executive Officer, Mark Renshaw, said: "We are thrilled to have won this award from EGR. In addition to it being an especially prestigious award, it is something that our entire company can take pride in and look to as proof that our hard work is being recognised by our industry peers. The award win helps solidify SSG as one of the few super affiliates in the industry as all of our affiliate brands have taken major strides forward in the past year by growing their audiences and increasing engagement.
He continued: "We are also honoured that this is our second industry award win of the year from EGR, following being named winner of the Sports Data Supplier award at their B2B ceremony in June. We look forward to continuing to go above and beyond the odds for our audiences and unlocking audience value for our partners through all of our products and services.''
The EGR Operator Awards winners were announced on Thursday, 26th October, at the Grosvenor House in London.