New at LeoVegas – Are you feeling lucky?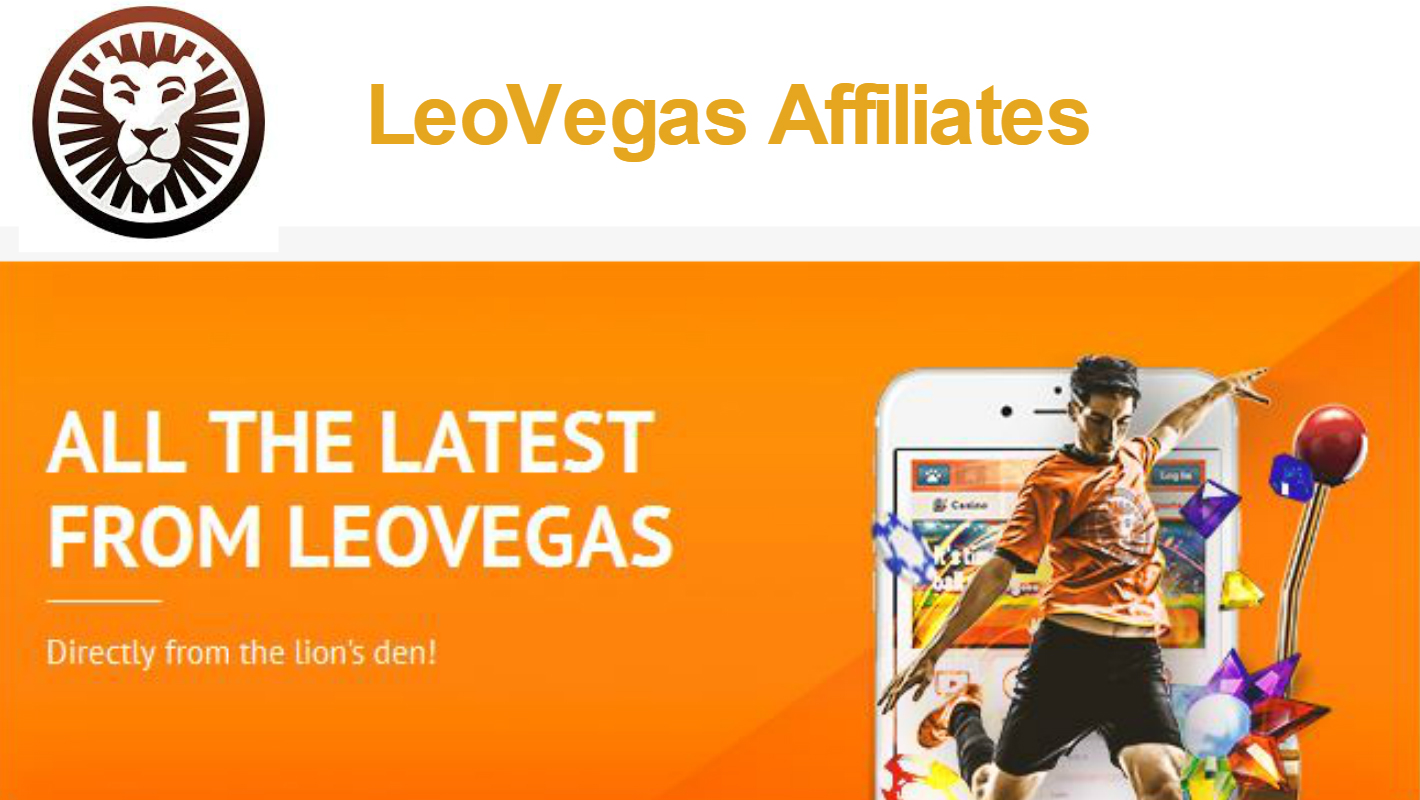 Once again LeoVegas Affiliates are first to host a set of new live games thanks to their special provider launch calibration with Lucky Streak, who are taking the live casino experience to new heights through their style, innovation and engaging games. Built on the latest technology, Lucky Streak's live casino platform runs on a high grade, scalable and flexible infrastructure to deliver the optimal user experience for mobile and desktop players.
Take a seat at the new tables today* and see for yourself all the fun to be found!
Blackjack
This spectacular table is packed with enhanced possibilities thanks to extra fun side bets, bet behind opportunities and the easy to use pre-decision buttons, meaning you don't have to wait your turn to decide whether to hit, stand, split or double down. This exciting table also allows you choose whom to bet behind and mimic their bets with ease, thanks to the game statistics, which show the hottest players currently sat at the table!
Roulette
Easily bet on French style combination call bets such as Voisins du zéro, and have a blast when you send the roulette ball swinging with enhanced statistics and HD quality game play!
Baccarat
This table takes Baccarat to the next level – experience the style and chic of this high-rollers game, have a chat with the dealer, enjoy exciting side bets and checkout all the games statistics!
*These tables are currently not available in the UK or Denmark.
________________________________________________________________________________
Roaring Tigers!
LeoVegas has teamed up with one of the best rugby teams in the world and now, as the Official Sponsor of Leicester Tigers, they are giving you up to £20 in Bonuses for every Tigers match! Leicester Tigers are the most successful ever team in British Rugby, with 10 top flight titles to their name, and now you can enjoy their matches even more with special Bonuses for every game!
1. Place a bet on any Tigers game: They will give you a £5 Bonus to spend in their Live Casino.
2. If Tigers win: They will also give you 20 Free Spins on their popular Rainbow Riches slot.
3. If Tigers pick up maximum (5) points: They will also give you a £10 Free Bet!
To qualify for the Bonuses all you need to do is place a single Pre-Match or In-Play bet of £20 or more from your mobile with minimum odds of 1/2 on any Tigers match!
________________________________________________________________________________
Twice as Big, Twice as Loud, Twice as Mobile!
Leo & Vegas: The Undisputed Kings of Mobile Casino are about to hit your screens, with the legendary Johnny Vegas joining the LeoVegas team as our brand new UK ambassador, alongside the roaring Leo!
Stay tuned for exciting offers from both Leo and Johnny!
________________________________________________________________________________
Adding more gold to the end of Irish rainbows!
Stay tuned as LeoVegas is are about to launch  in beautiful Ireland!
Soon players residing in Ireland will be able to benefit from their choice of three amazing welcome offers and enjoy all the roaring fun that LeoVegas offers!
Casino:
Deposit Bonus One: 100% Bonus on deposit up to €100 and 50 Free Spins
Deposit Bonus Two: 75% Bonus on deposit up to €150 and 50 Free Spins
Deposit Bonus Three: 75% Bonus on deposit up to €150 and 50 Free Spins
Deposit Bonus Four: 200% Bonus on deposit up to €400 and 50 Free Spins
Live Casino: 100% Bonus on deposit up to €100 to use on all Live Casino and table games!
Sports: Double the chance to double your winnings with two 100% profit boosts on deposit!
________________________________________________________________________________
Are you up-to-date?
At LeoVegas, They love to be ahead of the game and provide you with all the latest, relevant and up-to-date information you need to be one of our roaring affiliates! In order for them to do so, we need to have your latest contact details, payment information and if applicable, tax details ? Please take a look at your account and check if everything is updated so we can continue to rock the Gaming World together!
________________________________________________________________________________
Spin away with your share of £100k!
LeoVegas is celebrating everyone's favourite classic game, Starburst, by giving away over £100k in prizes between the 24th of February and 24th of March 2017!
Players can stack up points to win a share of weekly cash, the latest Apple Products, Free Spins and more, and collect tickets into a live casino draw, which will see one qualified player selected at random win a whopping £10k! The draw will take place on the 24th of March and tickets are up for grabs from 24th February.
Be sure to check back in with them soon for all the latest details and roar from the rooftops about this exciting and glistening giveaway!
________________________________________________________________________________
Recent Game Releases
Money Matrix™
Take a seat in the middle of a prestigious casino, make yourself comfortable and nudge the 3 reels for exciting wins in this retro game by Realistic Games, packed with classic slots fun! Super Spins pop up randomly, after any losing nudge, which means you get to spin the reels for a guaranteed win, which ranges from 3x your bet upwards!
Sam on the Beach™
Pack your bags and enjoy the perfect vacation with Sam and his friends as you sun yourself on the beautiful beaches of the Caribbean in this fantastic slot by Elk! The game is packed with refreshing re-spins, sticky multipliers, free spins and more which fall amongst the 5 reels and 243 pay-lines ? it is the perfect beach holiday!
Hall of Gods™ (mobile)
There's a gigantic progressive jackpot fit for the Gods at stake in this heavenly 5 reel, 20 paylines game by NetEntertainment, available on both mobile and desktop with expanding wilds, click me bonuses, free spins, multipliers and more!
Hot Sync™
This sizzling 5 reel, 20 payline slot by Quickspin, brings some serious heat with scatters, extra wilds, cloned reels, hot re-spins, free spins, wilds that literally turn the reels red hot and scorching hot wins!
Double Ball Live Roulette™
The popular live casino game is now available on mobile at LeoVegas, which means that you can send two balls racing round the roulette table for double the fun, double the action and double the winnings, with increased odds of up to 1300 to 1!
Loro Partners Launched New Sports Betting and Casino Affiliate Programs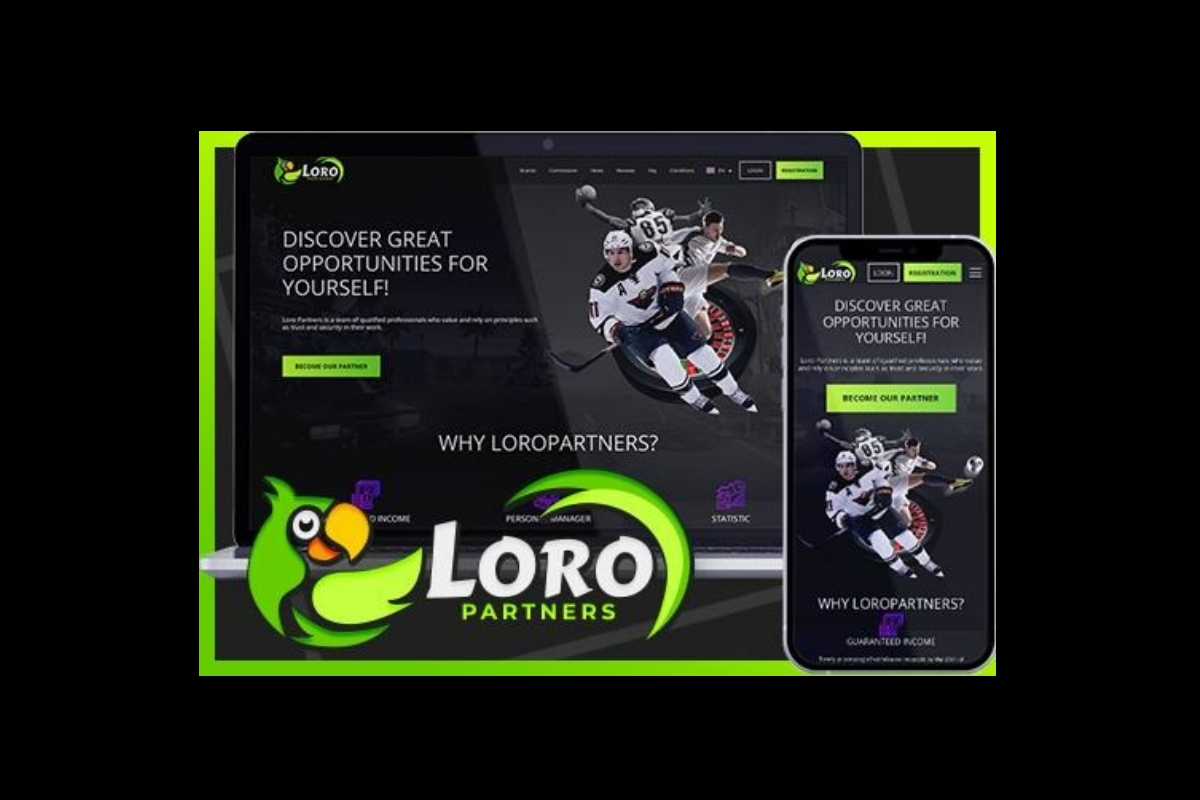 Loro Partners presents newly developed sports betting and club-associated programs that offer great opportunities to their clients. The company is a group of qualified experts that works on standards like trust and stability. It offers individuals to connect with and be a part of affiliate programs. The company provides incredible income deals to its partners. The group of qualified professionals assists the individuals in achieving the ideal outcomes in a brief time frame.
Loro Partners is a reliable investment platform that gives the surety of guaranteed income to its partners. Every month by the date of 20, the company starts convenient handling of withdrawal requests. Each partner who connected with Loro was relegated to a personal supervisor. The personal supervisor will provide the partner comprehension data and assist with any inquiry regarding the Loro brand. The company provides point-by-point and flexible details about the statistics to their partners. It offers various levels of access and information exports.
Loro Partners provides full customer support. The company endeavors to provide great comfort to its partners and as well as their clients. For high transformation proficiency, the company presents exclusive extra offers and promotional materials. Along with that, Loro provides technical support to its partners. The group of experts works day and night and will give any help with instances of technical problems or issues.
Loro Partners invites individuals to participate who want to adapt to traffic with their abilities. With the launch of the betting brand "Wagonbet," individuals can begin earning. Wagonbet is designed according to the player's needs. The brand is known as the flagship among bookmakers, which has a wide range of game and bet lines. The brand has a list of famous gambling club providers. The customers will be allowed to explore the site without any hurdles with neutral design and easy navigation. The Loro brand is responsible for supporting the customers, administration, competition, and reward as well and you can reach out via their social handles.
Raketech Q2 2022: Solid performance from the core portfolio of affiliation marketing and Affiliation Cloud launched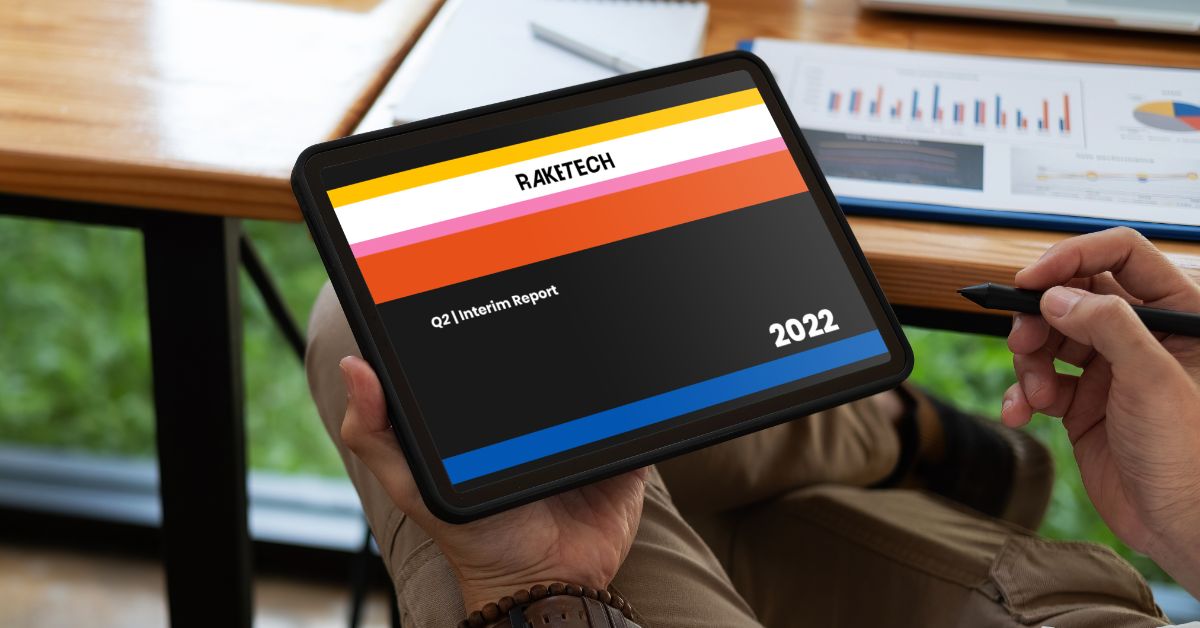 QUOTE FROM OSKAR MÜHLBACH, CEO
"Q2 of 2022 was yet another stable quarter for Raketech Group. Our core portfolio of affiliation marketing assets delivered results in line with Q1, despite challenging market conditions and low seasonality. Again, proving the strength of Raketech's well diversified asset portfolio, as well as our well balanced vertical and geographical split. Total revenues for the quarter amounted to EUR 11.3m, equivalent to a growth of 29%."
Q2 2022 FINANCIAL HIGHLIGHTS
The core portfolio of affiliation marketing assets delivered solid results, despite challenging market conditions. Revenues totalled EUR 11.3 million (EUR 8.8 million).
Organic growth amounted to -4.0% (25.7%), an effect of changed regulations on the Finnish market as well as Network sales no longer being offered on the German and Dutch markets due to re-regulations.
US revenues amounted to EUR 1.3 million (EUR 0.3 million), as US sports entered its low season of the year.
Sports revenues totalled EUR 3.5 million (EUR 1.3 million), corresponding to 31.0% (15.2%) of total revenues.
Revenues from the recently launched Affiliation Cloud amounted to EUR 0.2 million (EUR 0 million).
Adjusted EBITDA amounted to EUR 4.0 million (EUR 3.4 million), corresponding to a margin of 35.0% (38.7%). Expected seasonality effects from primarily the US market affecting the margin.
Q2 2022 OPERATIONAL HIGHLIGHTS
Strong performance from most assets following the recent Google core update.
Continuous investments in the US organisation and tech development such as the Affiliation Cloud to further consolidate the platform for growth.
The company announced it has extended its revolving credit facility of EUR 15 million with Avida Finans AB up until September 2023. When utilized, the interest on the facility is EURIBOR plus 4.25% with an additional upfront extension fee. The credit facility includes an extension option and can thus be renewed annually subject to certain conditions.
SUBSEQUENT EVENTS AFTER THE END OF THE PERIOD
Revenues in July 2022 amounted to EUR 3.9 million (EUR 2.9 million).
CEO OSKAR MÜHLBACH COMMENTS ON THE QUARTER
Q2 of 2022 was yet another stable quarter for Raketech Group. Our core portfolio of affiliation marketing assets delivered results in line with Q1, despite challenging market conditions and low seasonality. Again, proving the strength of Raketech's well diversified asset portfolio, as well as our well balanced vertical and geographical split. Total revenues for the quarter amounted to EUR 11.3m, equivalent to a growth of 29%.
Year over year we declined organically with 4%, entirely relating to the Finnish market as expected, stabilizing on lower levels due to changes in legislation, and our Network no longer being offered on the German and Dutch markets due to re-regulations.
Considering these factors and that Q2 of last year included both a digitalization boost due to Covid and the UEFA EURO I am therefore very happy with our Q2 performance of this year. It gives me confidence to see that our assets are holding up strong despite such tough comparison numbers and a generally negative reported Q2 iGaming sentiment.
Furthermore, as Q2 is a seasonally weaker period for sports in the US, revenues from this market were as expected lower than those in Q1, representing 12% of the Group's total. At the same time, revenues from the Nordics were 47% of group total thanks to the strong performance from our core portfolio.
Adjusted EBITDA for the quarter came in at EUR 4m, representing a margin of 35% relating primarily to the low sports season in the US where our fixed cost base is stable, in combination with the continuously high investments pace with regards to product development, US organization and the Affiliation Cloud.
During the quarter Google rolled out one of their "core updates" that affected us in a positive direction, which is an additional testament that we are doing things right. Worth mentioning in this context is that several of our flagship assets on the, for us so important Swedish market, experienced increased organic visibility. And with regards to our latest product innovation, the Affiliation Cloud, we experienced more interest in the product than expected, which is exciting considering it is currently only in beta phase. We have therefore increased investments into this area to ensure we maximize our capacity to onboard new clients while ensuring a great user experience for both affiliates and operators. Affiliation Cloud revenues for Q2 was approximately EUR 200k.
And with regards to other investments, one of the more interesting and exciting current projects is relating to our Flagship asset Casinofeber. As of February 2023, Casinofeber will be completely operated by the central Raketech team as it is handed over from the original team. I am very excited about this, not only from a product development perspective but also very much from a cash flow perspective as the full operating cash flow from this asset will be made available for Raketech in its whole once the final earn out is settled at the end Q1 2023.
As a final quarterly highlight, I am happy to be able to mention that we have extended our revolving credit facility of EUR 15 million for yet another year on attractive commercial conditions, with the possibility of further extension based on certain criteria. The credit facility ensures we can continue to invest into organic growth while also keeping the door open for additional M&A.
OUTLOOK
July revenues came in at EUR 3.9m, relating to continuous strong performance from core assets as well promising results from Affiliation Cloud.
The second half of the year is typically stronger than the first half. And with our core products portfolio performing well, the American football season coming to a start and the FIFA World Cup to look forward to in November and December, we reiterate our full-year aim of being within the interval of EUR 50-55m in revenues with an EBITDA margin within 40-44%. I am very happy to see that our diversification strategy and strong operational delivery focus is paying off. Raketech is in a position where we are, not immune perhaps, but very resilient against sudden changes in the world around us. And not only are we resilient but also well positioned for growth with regards to products, markets, and different revenue stream on the ever changing and growing global iGaming industry. With that said I am very much looking forward to the last part of this year.
AstroPay expands services with the launch of Global Affiliates Programme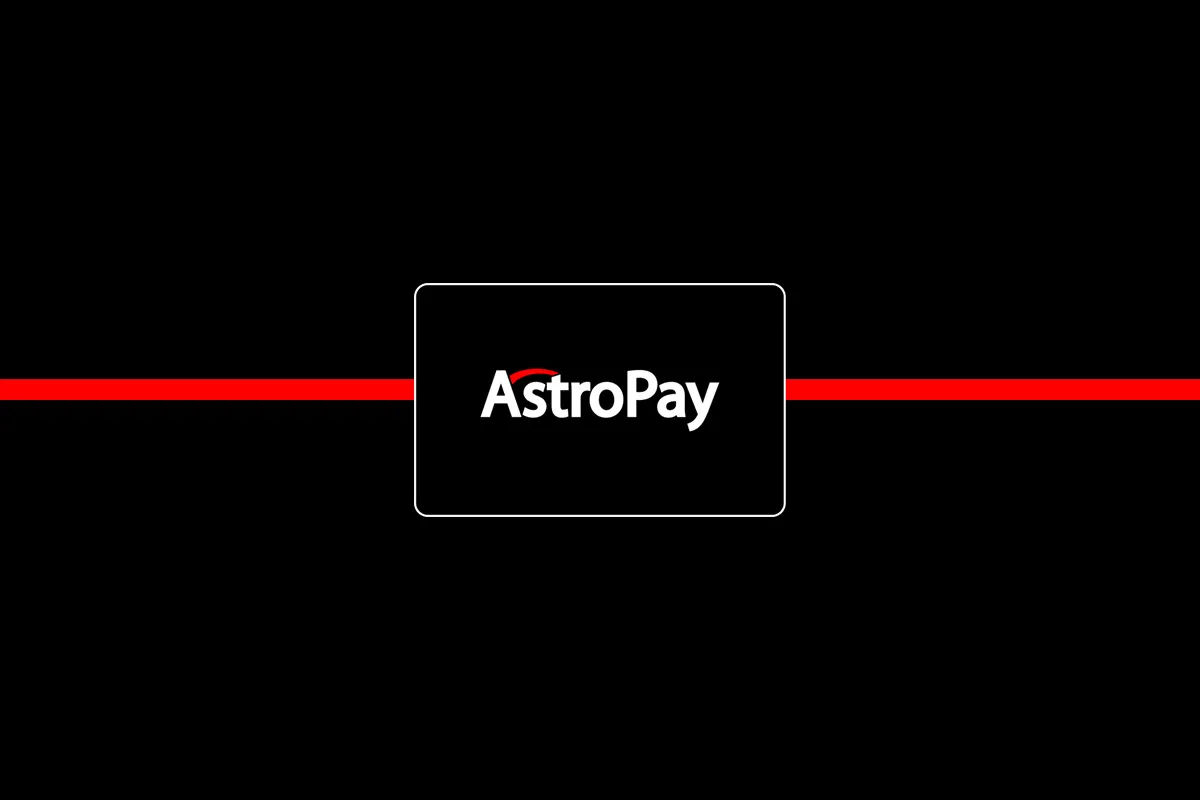 AstroPay, the online payment solution of choice for millions of users worldwide, has launched a flagship global Affiliate Programme to provide revenue generating opportunities to individuals and businesses that want to generate online income and grow their business. The new programme is aimed at increasing AstroPay's consumer base worldwide, while ensuring that those who are professionally dedicated to affiliate marketing can rely on a solid partner to thrive.
AstroPay launched the programme to enable affiliate partners access to special deals where they can generate income on an ongoing basis for every new user that joins the payment platform. The programme offers up to 20% revenue share commission, as well as dedicated teams and expertise on sales conversion. Affiliate partners will be able to rely on multilingual support and local experts for any of their needs and will also benefit from the AstroPay payment platform/solutions that have been tested and optimised for cross-border payments.
AstroPay will welcome a diverse range of partners including platforms, comparison sites and content creators in the payment industry as well iGaming, forex trading, and many others.
The programme will be available across countries in Asia, Africa, Latin America and Europe where AstroPay is available, and through hundreds of merchants that offer AstroPay as a payment option.
Leonardo Alonso, Head of Affiliates at AstroPay, said: "I am excited to see our new programme go live today. The Affiliate Programme is a new way of doing business with AstroPay. All those who are professionally dedicated to affiliate marketing will be very welcome and we look forward to working together and rewarding partners with a robust partnership that provides added value through an alternative way to continue growing their business."