Affiliate Interviews: Luke Eales, Founder of Seven Star Digital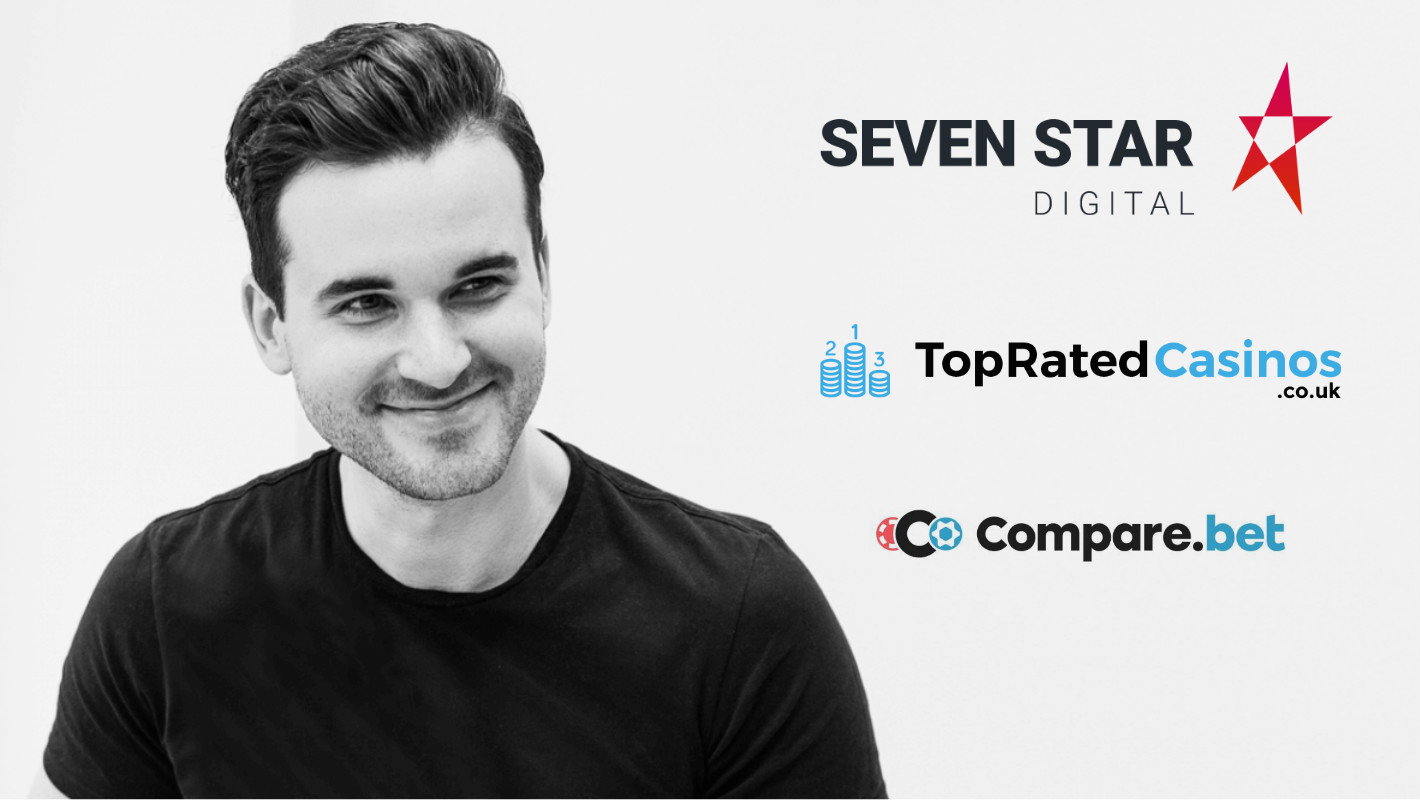 Seven Star Digital (SSD) was founded by Luke Eales in 2016 with the aim to provide better gambling comparison services to consumers in the UK and beyond. Since then, SSD's first website TopRatedCasinos.co.uk has consolidated a very strong position in both PPC and SEO channels within the UK Casino industry, delivering thousands of FTDs to licensed casino operators every month. With a vision for creating a truly comprehensive global online gambling comparison site across all verticals, the company launched Compare.bet in October 2017. Seven Star Digital currently employs a dozen talented marketers and technologists in its London HQ.
Name: Luke Eales
Age: 32
Hometown: London
Living in: London
Favorite Food: Italian
Must Read Book: The Pig That Wants To Be Eaten by Julian Baggini
Job title: Founder & CEO
GAV: Hi Luke, tell us and our readers as well, a little bit about yourself, we want to know who Luke really is. How did your career start in the industry? What was your first job?
Luke: This is my first real activity in the gambling industry. But if we're talking digital marketing, I got started back in 2003. Personal SEO projects made for a nice side earner while studying – at the time I had no inkling that it'd become a career.
GAV: Do you still remember when you first heard about gambling or online casinos?
Luke: It was probably about fifteen years ago – I set up a very small and unsuccessful affiliate site with my brother called Bonkers Betting! It's hard to avoid the industry when working in digital. Partly because it's an incubator for bleeding edge acquisition tactics.
GAV: Since there are thousands of websites and portals in this niche out there, where do you think your websites stand at this moment and what is that plus that the other comparison portals don't have?
Luke: One of our strengths is we've come from outside the industry with a fresh perspective. Our inspiration also comes from outside the industry – the big travel and insurance comparison sites for starters. They're a long way ahead of gambling comparison, but we're aiming to catch up fast – in terms of content, user experience and brand.
GAV: Tell us about your team a bit!
Luke: We're based in Shoreditch – hipster central in London. The area has a great buzz, full of startups, as well as vibrant bars, restaurants and galleries. There are currently around a dozen of us at the company, spanning marketing, commercial and tech. We've got a great bunch of people all striving to take gambling comparison to the next level. Also, we're hiring!
GAV: What kind of SEO, digital marketing or affiliate techniques do you follow this year, and how about any new upcoming trends?
Luke: For us, the definition of good digital marketing doesn't necessarily change monthly or even yearly. Paid search, paid social, organic search – the platforms and behaviours evolve, of course. We're less focused on the next new thing, tactical marketing trick or short-term win. For us the differentiation is in execution, organisational agility and deep understanding of our lines of business. This allows us to adapt to the evolving landscape, including from a regulatory perspective. Of course, the big change happening right now for data/permission marketers is GDPR. We're hopeful that this will succeed in ensuring users' interests and personal data is protected.
GAV: What are the challenges that you and your team face in regards to affiliate marketing in 2018.
Luke: Put simply, the ever-increasing ferocity of competition in the sector. Everyone wants a piece of the pie – we are acutely aware that in order to maintain and grow ours, we have to earn it. This keeps us at the top of our game. We wouldn't have it any other way.
GAV: How do you manage to keep the websites fresh and relevant, when a lot of fluffy and nonsense appear on the Internet non-stop?
Luke: The crusade for 'fresh content' has created a cottage industry of content churners who prioritise volume over quality. We take a different approach – while we do aim to create vast and comprehensive sites, we're not fans of expansion for expansion's sake. We find that writing for people rather than search engines acts as an automatic fluff filter.
GAV: We are pretty convinced that you receive messages from Affiliate Managers on a daily basis showcasing their best products. You, of course select them by the brands they work with. What are your thoughts on how a real Affiliate Manager-Affiliate relationship should be built, and how not?!
Luke: Trust, transparency and sharing of insights. When you're providing a quality service and valuable traffic, there is no need for smoke and mirrors in the partner relationship. This honest and open approach makes everything easier and is best for all in the long run.
GAV: Next to the UK market, which are the other ones that you already target or want to expand into?
Luke: We have our eye on several regulated/soon-to-regulate markets in Europe. We're also growing Compare.bet with a global scope – the recent US news creates great potential, but we expect to pick up traffic from a real long tail of geographies.
GAV: How do you see the Nordic market?
Luke: Having been a fairly stable and attractive region for some years, things are starting to change – with regulation in Sweden and moves to restrict in Norway via payment blocking etc.
Our first step into Scandinavia is with our Swedish comparison site ToppOnlineCasinon.se – we already work with most of the top operators in the region but are being very careful not to make assumptions about user behaviour and what will work over there. Our eyes and ears are open to the requirements of Swedish players and operators alike, and we expect the user experience to diverge from our UK sites based on what we learn about specific local needs over time.
GAV: Tell us one change that you want to see in the online gambling industry?!
Luke: We want running a 'gambling affiliate site' to be as well respected as running a 'finance comparison business'. This will only happen with the industry taking more of a user focus and thinking bigger. There are certainly signs that this is starting to happen.
GAV: Do you have any advice for newbies who are looking to venture into this majestic industry!?
Luke: Get into the data. Not only will it allow you to improve your own metrics, but it will create transparency with partners and the opportunity to work together to grow based on real insights.
GAV: How about iGaming/online casino/gambling conferences, do you attend any of them? If so, which one is your favourite and what is your most fun experience?
Luke: We try to attend as many as possible. It's rare to leave without a killer insight or two, at least. Face time with partners is also invaluable We're looking forward to Lisbon this autumn – the weather should in theory be better than Berlin, which is a plus!
GAV: Where would you like to travel in Eastern Europe, any favourite country or region?
Luke: I haven't seen much of it, so I'd have quite a long to-do list! In particular, I've heard great things about Slovenia.
GAV: Where you wouldn't want to travel in Eastern Europe?
Luke: I wouldn't rule anywhere out!
GAV: How about a favourite celebrity or a mentor, do you have one?
Luke: I'm not a big follower of celebrity. I have however been fortunate enough to have worked with a range of experienced and knowledgeable senior colleagues throughout my career, all of whom have had a great influence.
AffiliateINSIDER delivers practical skills to complement 'on the job' training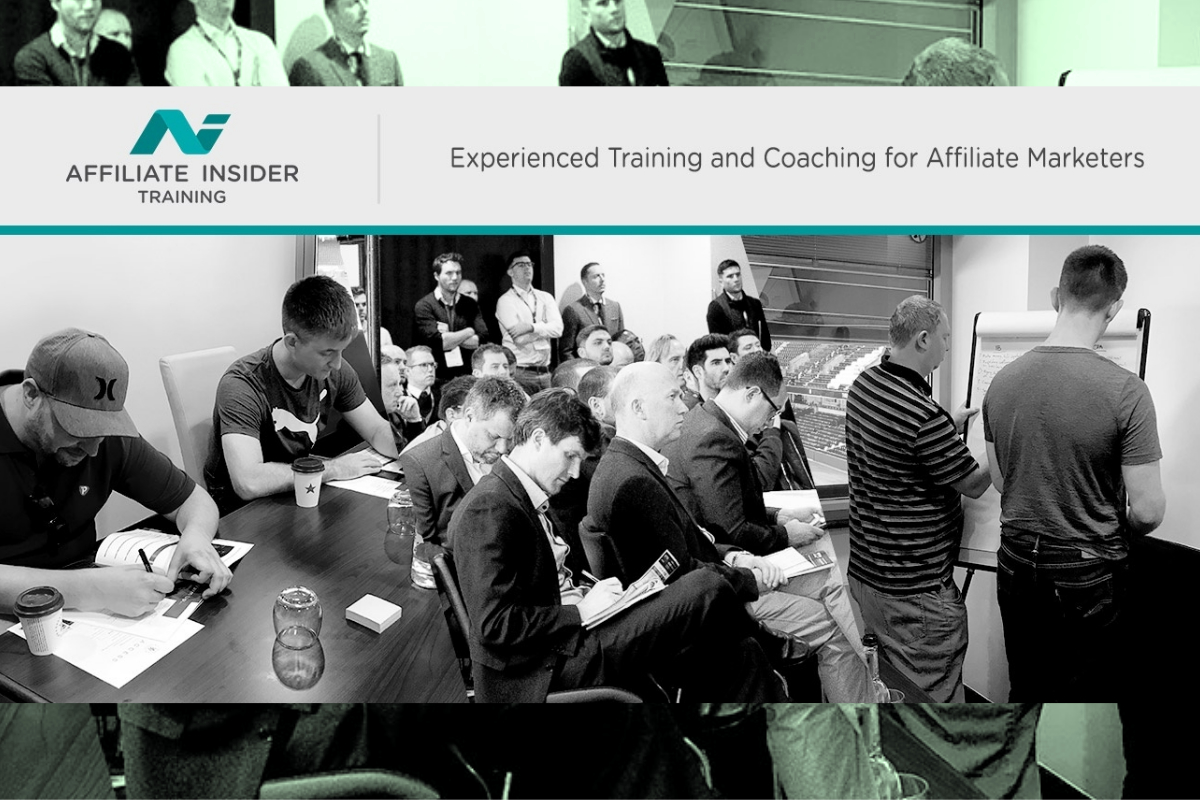 The launch of the bespoke Affiliate Manager Coaching Academy from AffiliateINSIDER means that affiliate managers in the iGaming sector now have an opportunity to access over two decades of affiliate marketing strategies, tactics and expertise.
Founded by Lee-Ann Johnstone, the CEO of news, training and events business AffiliateINSIDER , this new academy aids skills development for affiliate managers and graduates entering the digital marketplace.
Delivered in exclusive training venues to provide bespoke and tailored classes, it is built around proven strategies for helping affiliate programmes grow. Only up to a maximum of 10 delegates are permitted to enable significant 1 on 1 time within an intense learning schedule.
The advanced one-day program is tailored according to a pre-course questionnaire designed to customise content delivery to the delegates in the room. It is then backed up with a 90-day action plan from the tactics learnt on the day and includes a 30-minute personal Skype coaching call, while a detailed workbook and course notes are available to take away.
Johnstone commented: " The affiliate coaching academy is an extension of the strategy and skills I've learnt working in this industry for almost two decades. It's about helping promoting best practice and continued skills development coupled with a practical implementation of affiliate marketing techniques."
She continued: "Our course content gives candidates the skills they need to grow their affiliate programme reach, negotiate the right commercials and build successful affiliate relationships.
"Affiliate marketing is an exciting constantly changing digital medium, but one that has predominantly been led by on the job training, which means skills are passed down and can become dated. It's therefore vital that we create content and course structures that promote skills development and digital learnings for affiliate managers to remain at the top of their game!"
Rasmus Sojmark is the founder and CEO of SBC , a leading news and events company for the sports betting industry that joined forces with Johnstone in November of last year to launch the AffiliateINSIDER.
Sojmark added: "The Affiliate Coaching Academy is a natural extension of the AffiliateINSIDER ethos to promote skills development and knowledge sharing in the affiliate space. For this reason, launching this exclusive academy made sense on so many levels.
"Our clients and partners can now benefit from tailor made learning opportunities and access a level of skills development not offered anywhere else. Lee-Ann has a vast amount of experience working across a wide range of industries, which is what makes this opportunity so unique.
"We are very excited to offer this service to both individuals and companies who wish to grow their affiliate business and improve their affiliate partnerships ."
For more information about the course content and booking dates, please contact AffiliateINSIDER sales team: sales@affiliateinsider.com 
Meet the first four speakers of Kyiv iGaming Affiliate Conference!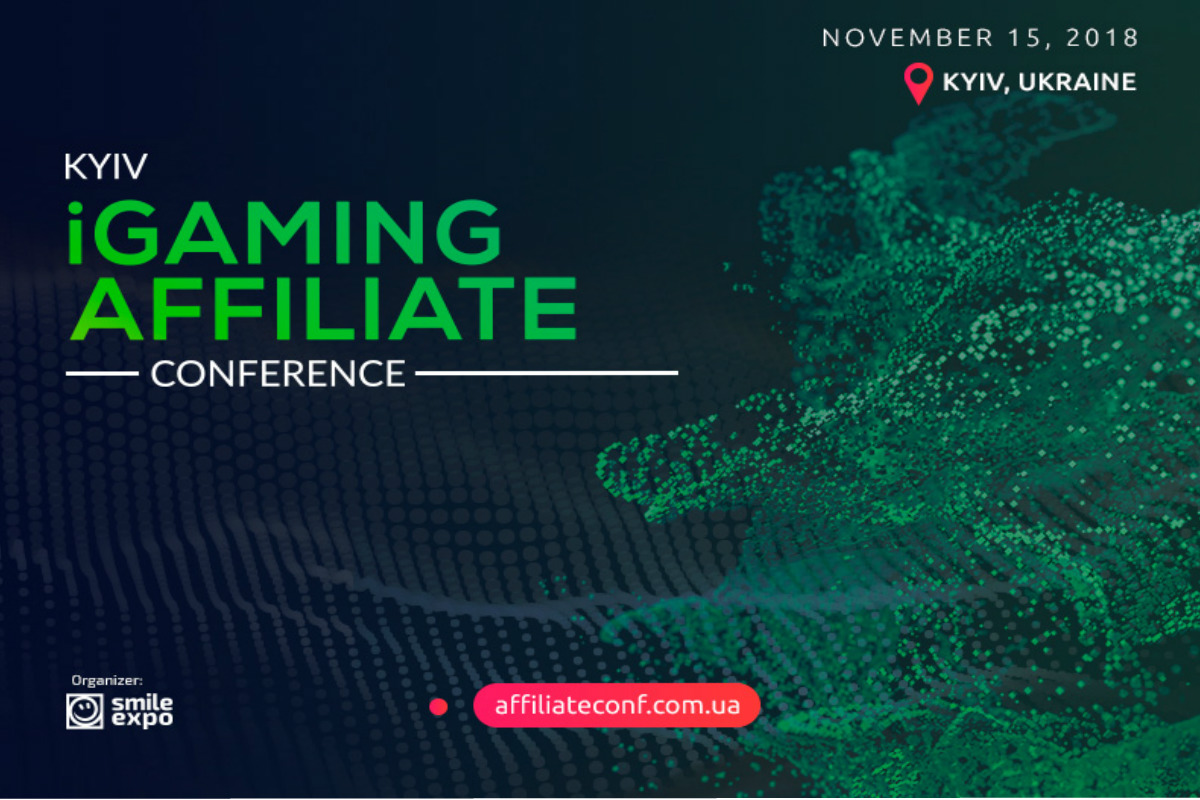 Speakers of Kyiv iGaming Affiliate Conference: discussion of gaming affiliate programs and traffic in Russian and foreign networks
On November 15, Kyiv will host iGaming Affiliate Conference. The industry representatives will discuss the latest gambling and affiliate marketing trends as well as take an opportunity to establish new business partnership within the networking area. Meet the speakers of the event that have already confirmed attendance. They are e-business professionals and world-class experts on affiliate marketing.
The event will gather representatives of iGaming business and affiliate marketing. The platform consists of a conference, an exhibition, and a networking area. It will take place at Vsi. Svoi D12 (12 Desatinna St.), a popular center of cultural and business life in the city's old town section.
Conference: space for expert's presentations addressing affiliate marketing and iGaming.
Exhibition: a venue for iGaming representatives from across the globe. The companies will present software and hardware products.
Networking: business representatives will enjoy the enjoyable atmosphere with a VIP zone available to special guests.
Conference speakers and their presentations
iGaming is a highly competitive niche, which has to be taken into account while developing marketing strategies. Vladimir Luchaninov, Head of Acquisitions at Firelink Media, will tell about the pitfalls of eSports affiliate programs and provide the criteria of affiliate program choosing. He will also touch upon the challenges of risk assessment as well as advise on how to reach the highest profit from an affiliate program.
Kostiantyn Novofastovsky, Head of ClickFrog, will also cover the peculiarities of gaming websites. In his presentation titled 'Buying traffic in gambling. How to avoid bots', the speaker will feature the popular resources and compare CPM banners with ClickUnder.
Dmitry Petrenko, Head of SEO at Edu-cash.com Ukraine, will dwell on promotion in foreign networks. The speaker took part in website promotion to top positions in the U.S., Canada, Germany, Austria, and the CIS. He will reveal the secrets of leadership on foreign competitive websites emphasizing on grey promotion and organic traffic.
Myroslav Liaskovez, Founder at LeadMarketing and an author of the online course 'Facebook Without the Fluff', will shed light on traffic arbitrage techniques in social networks. The attendees will have a chance to find out about the frequent mistakes made by beginning arbitrage managers and effective advertising strategies for Facebook.
New speakers are coming soon! Visit the website Kyiv iGaming Affiliate Conference to follow the announcements.
Register to keep up with the trends of gambling affiliate marketing.
Esports Entertainment Group Accelerating Affiliate Marketing Agreements With Additional 42 Esports Teams, Bringing Total To 176 Esports Teams Esports Entertainment Group, Inc. (OTCQB:GMBL) (or the "Company"), a licensed online gambling company with a specific focus on esports wagering and 18+ gaming, is pleased to announce Affiliate Marketing Agreements with 42 additional esports teams as the Company continues to ramp up affiliate marketing activities in support of its recent launch of vie.gg, the world's first and most transparent esports betting exchange.
SIGNIFICANT ACCELERATION IN ESPORTS TEAM ADOPTION OF P2P WAGERING MODEL
This announcement, along with the announcement of 36 additional esports teams earlier this week, signifies a significant acceleration in adoption of the company's P2P esports wagering platform by global esports teams. Teams are overwhelmingly pointing to the P2P model as highly desirable for their fans due to the fact "at VIE.gg a fan always wins", as opposed to pitting fans against the "bookie" in the traditional model where the odds are heavily stacked against fans.
The addition of these 42 esports teams brings the total number of esports team affiliates to 176 since the Company's first announcement on April 5th, representing a major milestone for Esports Entertainment Group.  The Company anticipates many more Affiliate Marketing Agreements with esports teams throughout 2018.
NEWEST ESPORT TEAM AFFILIATES FURTHER EXPAND GLOBAL REACH INTO SOUTH AMERICA
The addition of the 42 esports teams below represents further significant geographical penetration into the South American market.  The geographical distribution of our most recent esports team affiliate partners is as follows:
Brazil: 26
Peru: 6
Chile: 2
Venezuela: 2
Colombia: 1
Bolivia: 1
Mexico: 1
Guatemala: 1
Paraguay: 1
Dominican Republic: 1
Grant Johnson, CEO of Esports Entertainment Group, stated, "The acceleration of our esports team affiliates is quantifiable and unequivocal validation that our VIE.gg P2P model is best suited for esports teams and their fans.  I want to thank these new esports teams for their support and I look forward to working with them as VIE.gg affiliate partners."
ABOUT VIE.GG
vie.gg offers bet exchange style wagering on esports events in a licensed, regulated and secured platform to the global esports audience, excluding jurisdictions that prohibit online gambling. vie.gg features wagering on the following esports games:
Counter-Strike: Global Offensive (CSGO)
League of Legends
Dota 2
Call of Duty
Overwatch
PUBG
Hearthstone
StarCraft II
About Esports Entertainment Group
Esports Entertainment Group, Inc. is a licensed online gambling company with a specific focus on esports wagering and 18+ gaming. Esports Entertainment offers bet exchange style wagering on esports events in a licensed, regulated and secure platform to the global esports audience at vie.gg.  In addition, Esports Entertainment intends to offer users from around the world the ability to participate in multi-player mobile and PC video game tournaments for cash prizes. Esports Entertainment is led by a team of industry professionals and technical experts from the online gambling and the video game industries, and esports. The Company holds licenses to conduct online gambling and 18+ gaming on a global basis in Curacao, Kingdom of the Netherlands and the Kahnawake Gaming Commission in Canada. The Company maintains offices in Antigua, Curacao and Warsaw, Poland. Esports Entertainment common stock is listed on the OTCQB under the symbol GMBL.  For more information visit www.esportsentertainmentgroup.com
.
FORWARD-LOOKING STATEMENTS
The information contained herein includes forward-looking statements. These statements relate to future events or to our future financial performance, and involve known and unknown risks, uncertainties and other factors that may cause our actual results, levels of activity, performance, or achievements to be materially different from any future results, levels of activity, performance or achievements expressed or implied by these forward-looking statements. You should not place undue reliance on forward-looking statements since they involve known and unknown risks, uncertainties and other factors which are, in some cases, beyond our control and which could, and likely will, materially affect actual results, levels of activity, performance or achievements. Any forward-looking statement reflects our current views with respect to future events and is subject to these and other risks, uncertainties and assumptions relating to our operations, results of operations, growth strategy and liquidity. We assume no obligation to publicly update or revise these forward-looking statements for any reason, or to update the reasons actual results could differ materially from those anticipated in these forward-looking statements, even if new information becomes available in the future. The safe harbor for forward-looking statements contained in the Securities Litigation Reform Act of 1995 protects companies from liability for their forward-looking statements if they comply with the requirements of the Act.