The Freshest News From LeoVegas

Making dreams come true!
One of the loyal lions of LeoVegas named Jouni decided to have some fun with Mega Fortune Dreams at LeoVegas whilst enjoying breakfast with his wife on a Saturday – little did he know that he was about to win a whopping 1,481,039.55 SEK (154,843 Euro)!
The lucky winner Juoni, from Stockholm, plans to treat his children with the winnings, fulfill his dream of buying a vintage car and take a well-deserved holiday to Gran Canaria.
Jouni is now one of many millionaires made at LeoVegas – be sure to let everyone know that LeoVegas is THE place to play!
A new level of Live Casino!
We already know that LeoVegas are always first with the latest releases – did you know that once again LeoVegas have broken new boundaries with the launch of the NetEnt Live Casino?
This new and innovative Live Casino offers two fantsastic Live Roulette mobile games – choose if you want to play in portrait or landscape mode and never miss out on any of the action thanks to the special 'bet during the spin' feature.
There's also a wide range of special games available on desktop too, so stick out your chest and roar from the rooftops to let everyone know about this great new addition at LeoVegas!
Ultimate Live Texas Hold'Em!
The world's most popular game is available from now on live, optimised for desktop, tablet and smartphone play!
The deeply absorbing Live Texas Hold'Em table is fully packed with excitement where players go head to head against the dealer and can place optional trips bonus bets for extra excitement that pay out on a range of poker hands irrespective of the dealer's hand!
In addition, they have the opportunity to raise after the ante bet – the earlier they place down a bet, the more they can win!
PartnerMatrix powers TotoGaming Affiliate Program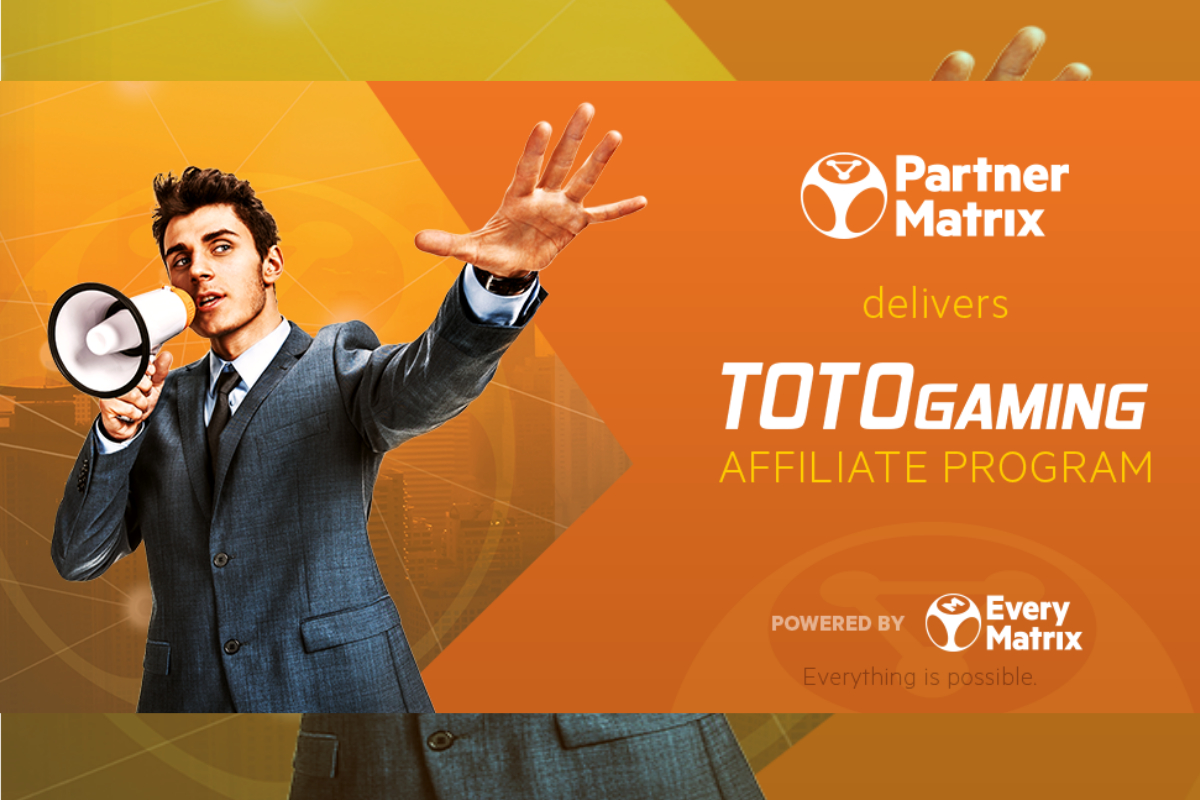 EveryMatrix is delighted to support the launch of TotoGaming Affiliate Program through its PartnerMatrix Affiliate Management solution directly integrated with TotoGaming's current platform as a 3rd party.
Through PartnerMatrix, TotoGaming Affiliates provides flexible commissions structure, an easy-to-use and friendly interface, plenty of marketing tools, support for attractive bonuses and promotions and constant expert guidance.
Furthermore, PartnerMatrix simplifies affiliate managers' operational efforts through in-depth reporting with real-time statistics, accurate tracking of the impact of promotions, allowing them to easily manage data, payment plans, marketing tools, and affiliate settings from a single location. The back-office in PartnerMatrix is highly focused on both administrator and affiliate comfort and it gives the opportunity to reach each angle of the promoted brand.
Victoria Poghosyan, the Deputy COO on Commerce at TotoGaming said: "As we already have a leading position in the Armenian market both as an online and land-based gaming operator, it was inevitable to extend our services further, therefore we designed a program that will cater the interest of our affiliates at best. Our partnership with PartnerMatrix came naturally since we pursue the same goal – to make affiliates successful through excellent campaigns."
Levon Nikoghosyan, PartnerMatrix CEO, added: "We're thrilled to be TotoGaming's choice for their affiliate platform and looking forward to strengthening this partnership in 2019 as the companies continue to grow together. PartnerMatrix has now considerable expertise in optimising the affiliate channel and leverages its market-leading platform to help operators launch and manage successful affiliate programmes."
PartnerMatrix is continuously innovating to benefit both operators and affiliates. The platform recently made available features such as Reactivation Rewards for affiliates, Server to Server (S2S) tracking that improves the accuracy of the conversion, and Player Segmentation for better optimization of the affiliate rewards. PartnerMatrix also delivers feeds and APIs for affiliates to obtain reports and data automatically.
About TotoGaming :
TotoGaming is a reputable iGaming operator, partnered with Digitain, providing betting opportunities to players across multiple sports betting and online casino products during last 15 years. TotoGaming's in-house 400 traders cover 65 sports, 7500 leagues, 3000 betting markets, 40 000 pre-match monthly events, 30 000 real live monthly events. The Live Casino and online casino cater for various slots and games. The variety of excellent gaming experiences are supported by a superior customer support service and care for players. TotoGaming is headquartered in Yerevan, Armenia.
About EveryMatrix:
EveryMatrix delivers a modular and API driven product suite including a market leading one-stop shop casino content aggregator and integration platform, a cross-product bonusing engine, a fully managed sportsbook and sport data services, a stand-alone payment processing product, and a multi-brand affiliate/agent management system.
To offer the services required by operators, the EveryMatrix products work together as an entire platform or independently and can be easily integrated with existing platforms to accommodate different types of clients from bookmakers to lotteries and, from existing large operations to newcomers.
Global Gaming Affiliates wins big at the iGB Affiliate Awards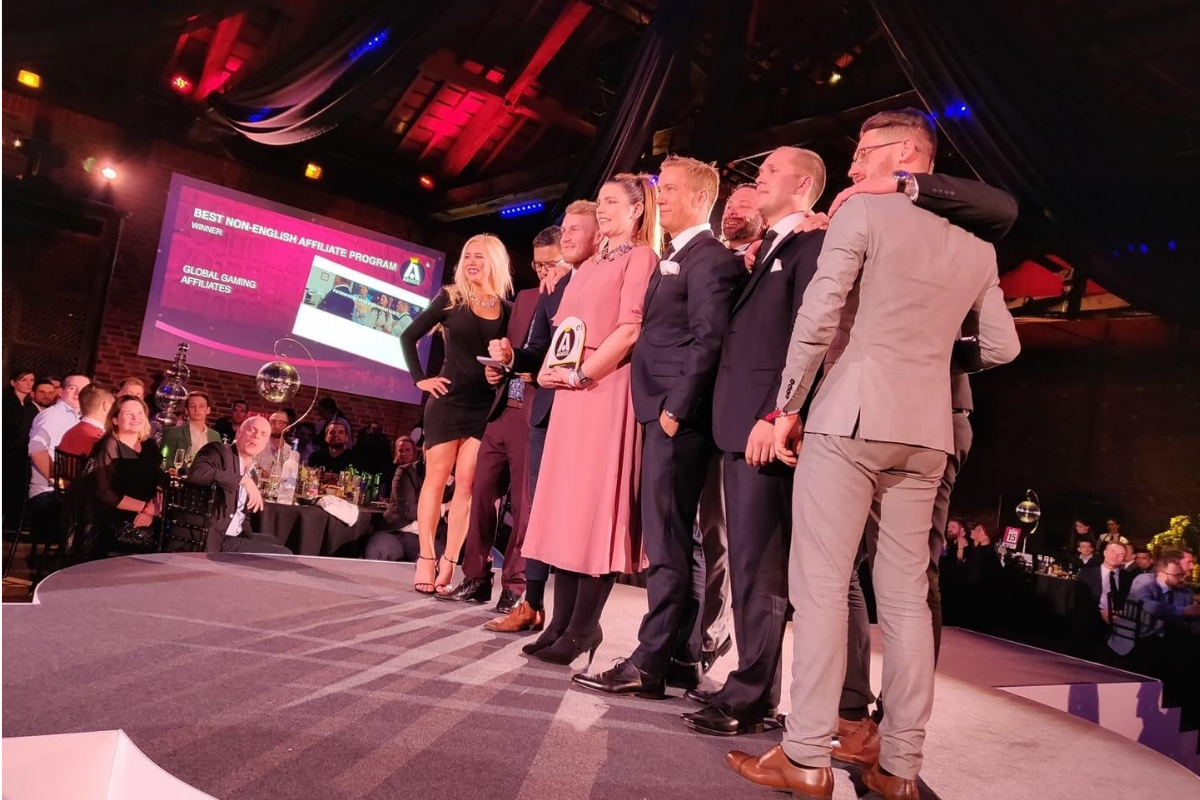 Global Gaming Affiliates has cemented its position as one of the industry's fastest-growing affiliate programmes after being named Best Non-English Affiliate Program at the 2019 iGB Affiliate Awards.
The expert panel of judges were impressed with the successful impact of Global Gaming Affiliates since launching last year, which promotes Global Gaming's leading brand Ninja Casino.
With a focus on developing close relationships with its partners, Global Gaming Affiliates introduced an industry-first sick pay initiative during the judging period. The scheme enables affiliates to receive up to three months of commission, based on an account's last six months of earnings, if they are unable to work due to a serious illness or other event.
The iGB Affiliate Awards recognise the most prestigious businesses within the online gaming affiliate industry. The winners were announced at a prestigious ceremony held at The Brewery, in the City of London.
Elaine Gardiner, Head of Global Gaming Affiliates, said: "Being named Best Non-English Affiliate Program at the iGB Affiliate Awards is an honour, and is a real testament to the strength of the team we have at Global Gaming Affiliates.
"It's great to be recognised by our fellow peers and it is only the start of the journey for Global Gaming Affiliates. We look forward to a successful 2019, where we have a number of innovative ideas to enhance the programme even further."
About Global Gaming:
Global Gaming is a challenger in the iGaming industry, delivering innovative and safe gaming services and operating a number of successful casino brands.
Its flagship, Ninja Casino, builds on a revolutionary technology allowing players to enjoy a safe and seamless online casino experience without the hassle of a lengthy registration process.
BETR announces new affiliate programme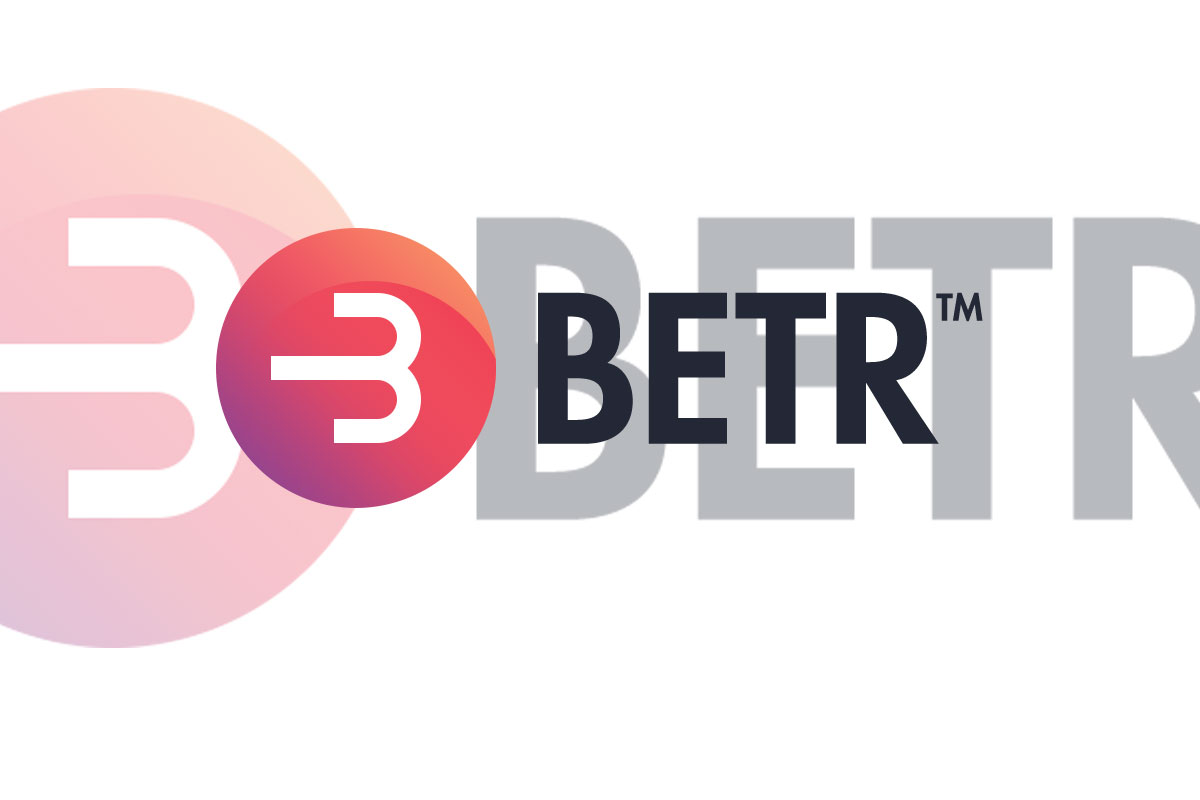 BETR has announced the creation of their BETR Affiliate programme based on the blockchain, the first of its kind in the industry.
A new version of BETR's smart contracts has just been released making significant improvements and additions to the system – a decentralized sports betting marketplace using the BETR token.
One of the most noteworthy enhancements is the introduction of BETR Affiliates. The core logic added to the smart contract has made it possible to tag BETR wallets introduced by affiliates which enables affiliate commissions to be paid instantly from the layer wallet.
This affiliate model is quite different from others in the industry in that the commission is calculated from every losing bet – so when a bettor loses a bet a percentage of the bettor's losses are automatically paid by the smart contract from the layer to the affiliate's wallet.
BETR layers' affiliate commission is initially set to 1.5% which equates to approximately 20% of Gross Gaming Revenue (GGR) depending on the margin of the bets. This is a more profitable model than the classic GGR rev share affiliate model.
There is no negative exposure to winning bets and, more significantly, the layer pay-out is instantaneous on settlement of a bet rather than at month end.
There is also no negative carry-over as with traditional affiliate programmes. Each wallet introduced by an affiliate is tagged on Ethereum and cannot be de-tagged or changed in the future. The process is straight forward – just set up a wallet at https://betrwallet.com/ and retrieve a BETR affiliate link.
This new development will encourage usage of the BETR token through BETR affiliates, driving liquidity of the BETR token.
BETR CEO Adriaan Brink commented, "Affiliate marketing is vital for any growing business.  We need to drive user numbers and we believe the unique BETR Affiliate model will attract affiliates from across the industry and ultimately increase the player base.
"The instant commission pay-out from layer wallets to affiliate wallets is a one of a kind in this industry and a game changer for affiliates"
As well as the added affiliate logic, the optimisation of the new smart contracts has contributed to the lowering of ETH gas costs on transactions by up to a third. It also allows support for virtual sports and other game providers as well as support for rule 4 and dead heats in horseracing.
This new smart contract launch follows the recent release of the new client interface for BETROdds, the sports odds web app - https://bet.betrodds.io and BETR will shortly launch the newly design Android app, available on google play.
For more information please visit http://betr.org/betr-affiliates/