The New Gaffg is live: faster with a better design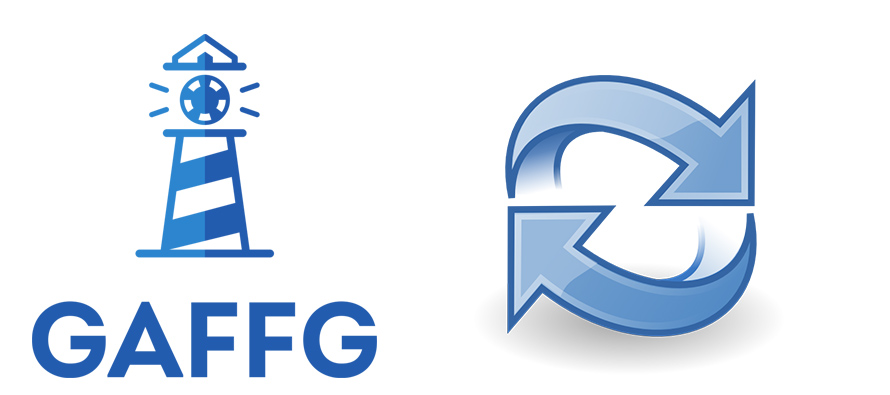 Gaffg is proud to announce the relaunch of the website which features a new design, better features, an improved user experience and more focus on gambling webmasters. The relaunch of the Gaffg.com website is the first of many changes and improvements being made.
"The team at Gaffg has been working hard on the new version of the website to make it better for webmasters and as a resource for the igaming industry. Under the hood there are newer technologies used to run the site which were chosen for speed. It all starts with the new design and we have a lot of plans for new feature launches this year that we look forward to sharing." – John Wright
Focus on UX Design
The entire sites has been redesigned from the homepage to the affiliate program listings to the affiliate program reviews and was made by HorseshoeAgency.com. At the heart of the design was a focus on User Experience Design which starts with detailed wire frames to reconstruct the site.
Mobile with responsive design
Now you can find recommended affiliate programs on your mobile phone along with webmaster guides and read the latest in igaming news. The new design was made with mobile users in mind whether you wanted to scan through affiliate program reviews or get the latest igaming news that matters to affiliates.
Made with Meteor
Gaffg isn't your ordinary website as it is made with Meteor and MongoDB, both of which are relatively newer technologies used for making websites and apps. The reason for the change was both for making the website load as fast as possible and simply to embrace newer technology as we believe this is where the future of websites are heading.
No more financial affiliate programs
Gaffg has made the decision to focus on what it does best which is the online gambling industry and has removed the forex and binary options affiliate program directories and reviews. That decision is also derived from the bad reputation of the binary options industry and Gaffg feels it's best to not list or recommend any of these programs. Bye Felisha!
Detailed Affiliate Program Reviews
Gaffg has added more details in our reviews to make it easier for gambling webmasters to learn about any affiliate program. Our goal is to have every gambling affiliate program covered with the most detail possible.
About Gaffg
Gaffg.com has first launched as Gaming Affiliates Guide back in 2010 and the main features of the website are affiliate program reviews, igaming news and the standout feature of affiliate coaching. Gaffg has recently celebrated 5 years of Gaffg Awards recognizing the trusted affiliate programs and affiliate managers in the business. That also includes 5 years of the Charity Recognition Award saluting those that donate time, money or resources to a charity of their choice.
Matching Visions Opens Shop in Lithuania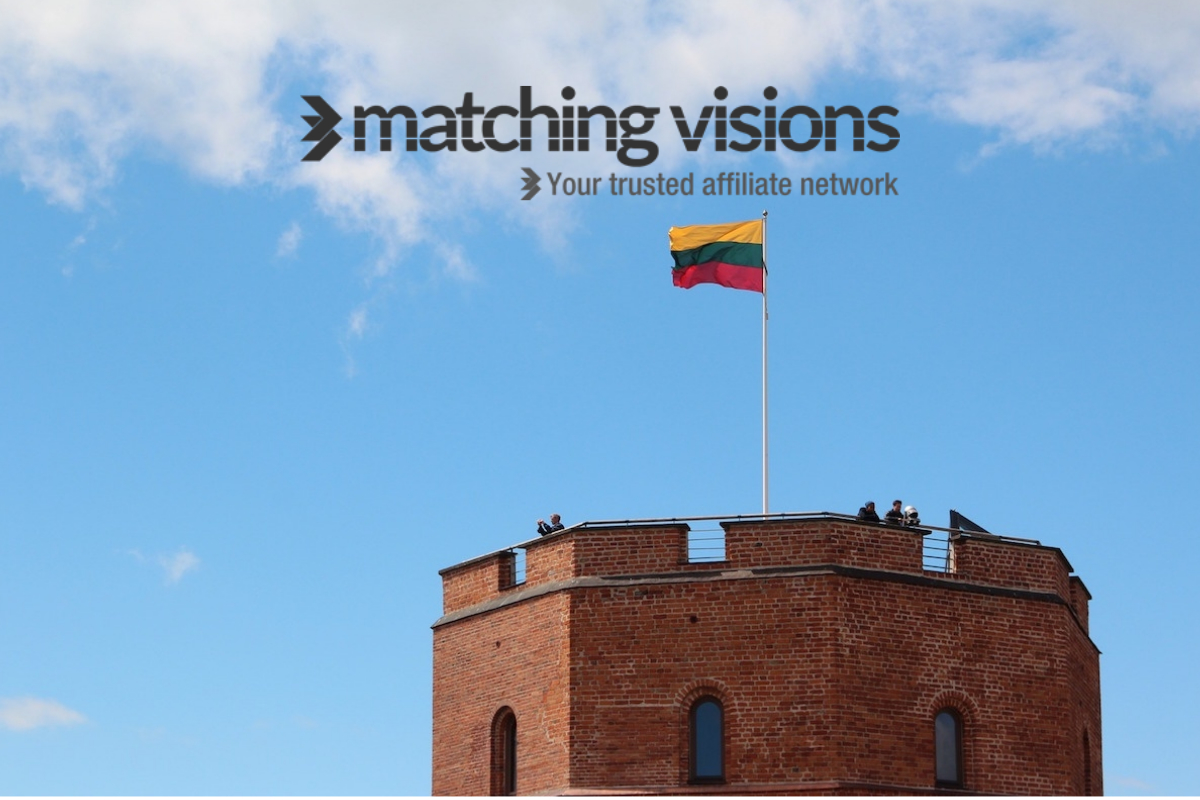 It's official, Matching Visions have opened their doors in Lithuania! With offices situated in Malta and Denmark, Matching Visions decided to broaden their horizons further by opening an office in Lithuania.
This began due to the company hiring quite a few Lithuanian employees and felt the need to grow at a speedy rate. First to join the Matching Visions team was Agnė Galvelytė in 2018. This opened the doors to the idea of hiring more people and opening an office.
Running the office in Lithuania, will be Matching Visions brand new hire, Alanas Ivšinas. This top affiliate manager joins Matching Visions from the successful Oddschecker Global Media. This is what he had to say:
"After few amazing years at Oddschecker Global Media (ex. iBus Media), it is time for me to take a new step and pursue other career opportunities in the gambling industry. Most in the gaming industry are very well aware about one of the best affiliate networks – Matching Visions, and knowing Dennis personally, made the decision that much easier to make the move.
Lithuania is an amazing country, known for its talented people who are looking for their next steps in the international market. There is no doubt that this market can help Matching Visions create some new ideas and find new opportunities."
Currently, there are 4 great Lithuanian employees working for Matching Visions and we can only imagine this will strengthen them in many industries. What did, CEO, Dennis Dyhr-Hansen have to say?
"We are always on the look out for the best opportunities. Opening an office in Lithuania was definitely the next step for us as our team is growing quite quickly. We have secured a great spot and are pleased to announce the joining of Alanas Ivšinas to our team.
We have also hired some other great Lithuanian employees and can only see more success on the horizon!"
Matching Visions have officially opened their doors and are looking forward to conquering more in the future!
Better Collective becomes co-founders of new trade association, Responsible Affiliates in Gambling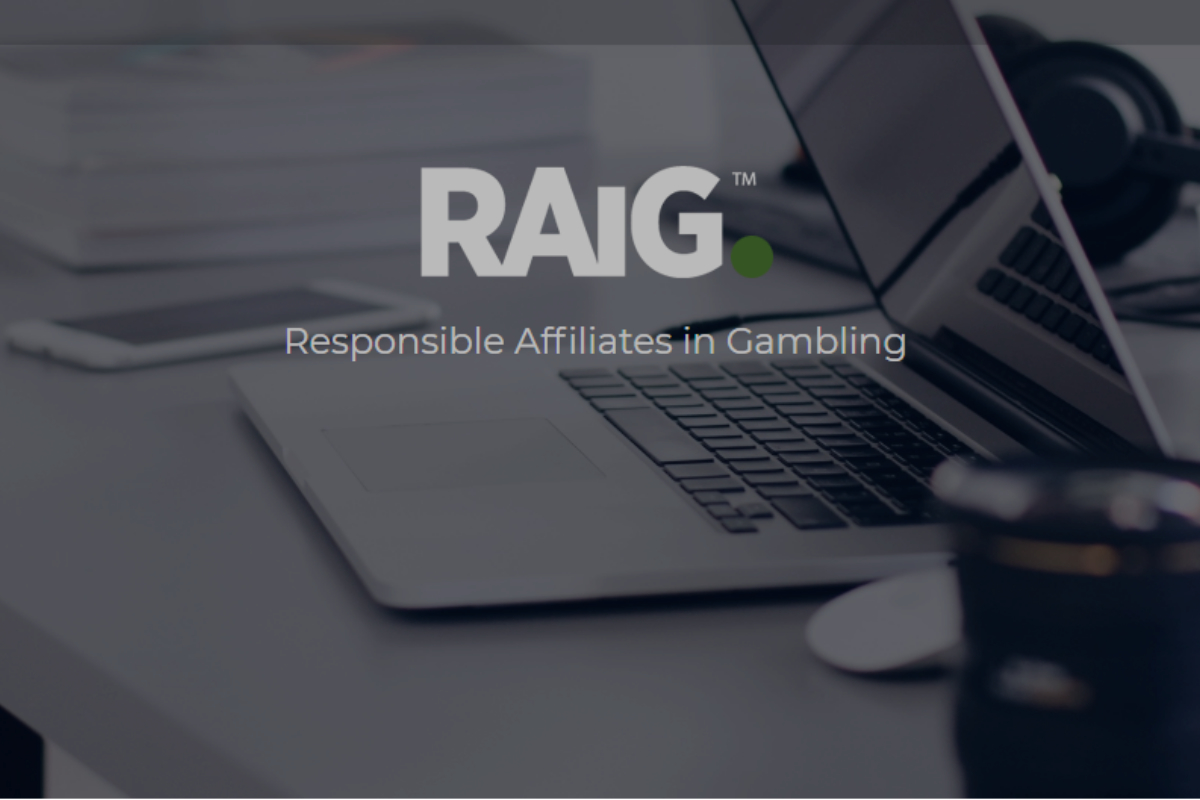 World leading iGaming affiliate, Better Collective, co-founds new trade association, Responsible Affiliates in Gambling, that is established to promote the socially responsible marketing of gambling products and a safer gambling environment for consumers.
The three iGaming actors Better Collective, Oddschecker and Racing Post have launched the trade association, Responsible Affiliates in Gambling (RAIG), as they recognise the role affiliate marketing providers must play as part of wider industry initiatives in the UK to promote social responsibility and a safer gambling environment for consumers.
As a condition of membership of RAIG, each member will be subject to an annual social responsibility audit which will be conducted by Gambling Integrity. This audit is designed to ensure compliance with a range of existing statutory and non-statutory regulation as well as any additional measures which might be adopted over time. These will include:
The UK Code of non-broadcast Advertising and Direct and Promotional Marketing (the 'CAP' code)
The UK Code of Broadcast Advertising ('BCAP' code)
The Gambling Industry Code for Socially Responsible Advertising
Any relevant guidance issued by regulators such as the Advertising Standards Authority; Gambling Commission; and Information Commissioners' Office on affiliate marketing requirements.
Jesper Søgaard, CEO of Better Collective, said: "For Better Collective, compliance and responsible gambling have always been core focus areas due to our commitment and vision to empower iGamers. I am therefore extremely proud that we become co-founders of RAIG which I believe can be a game-changer for compliance standards for affiliates and which will ensure a lift of the entire industry in terms of responsible behaviour for the benefit of the users".
Clive Hawkswood has been appointed inaugural chairman of RAIG.
Read more about Responsible Affiliates in Gambling here: https://www.raig.org/
RAIG directors
Clive Hawkswood (Chairman): was most recently Chief Executive of the Remote Gambling Association (RGA) from August 2004 to January 2019. He was formerly head of the Betting & Racing Branch at the Department for Culture, Media & Sport (DCMS). Prior to that, he was at the Home Office, spending time in both the Gambling Section and the Horseracing Policy Team. He has been on the boards of GambleAware; GAMSTOP (The National Online Self Exclusion system); The Industry Group for Responsible Gambling; and the Gambling Anti-Money Laundering Group. He was also the author of the Industry Code for Socially Responsible Advertising and various industry good practice guidance publications ranging from complaints handling to GDPR implementation.
Karl Pugh: Head of Business Development at Better Collective
Guy Harding: Head of Commercial at Oddschecker
Cian Nugent: Digital Director at the Racing Post
About Better Collective
Better Collective's vision is to empower iGamers through transparency and technology – this is what has made them the world's leading developer of digital platforms for betting tips, bookmaker information and iGaming communities. Better Collective's portfolio includes more than 2,000+ websites and products, among other bettingexpert.com, the trusted home of tips from expert tipsters and in depth betting theory.
About Responsible Affiliates in Gambling
Responsible Affiliates in Gambling (RAIG) is a trade association founded in 2019 by the three gambling affiliate players The Racing Post, Oddschecker and Better Collective. The purpose of the association is to foster wider initiatives in the UK affiliate marketing sector to promote social responsibility and create a safer gambling environment for consumers. As a condition of membership, each member will be subject to an annual social responsibility audit which will be conducted by an independent third party.
Manchester Betting Affiliate Aims To Take The US By Storm With Launch Of GamingUSA.com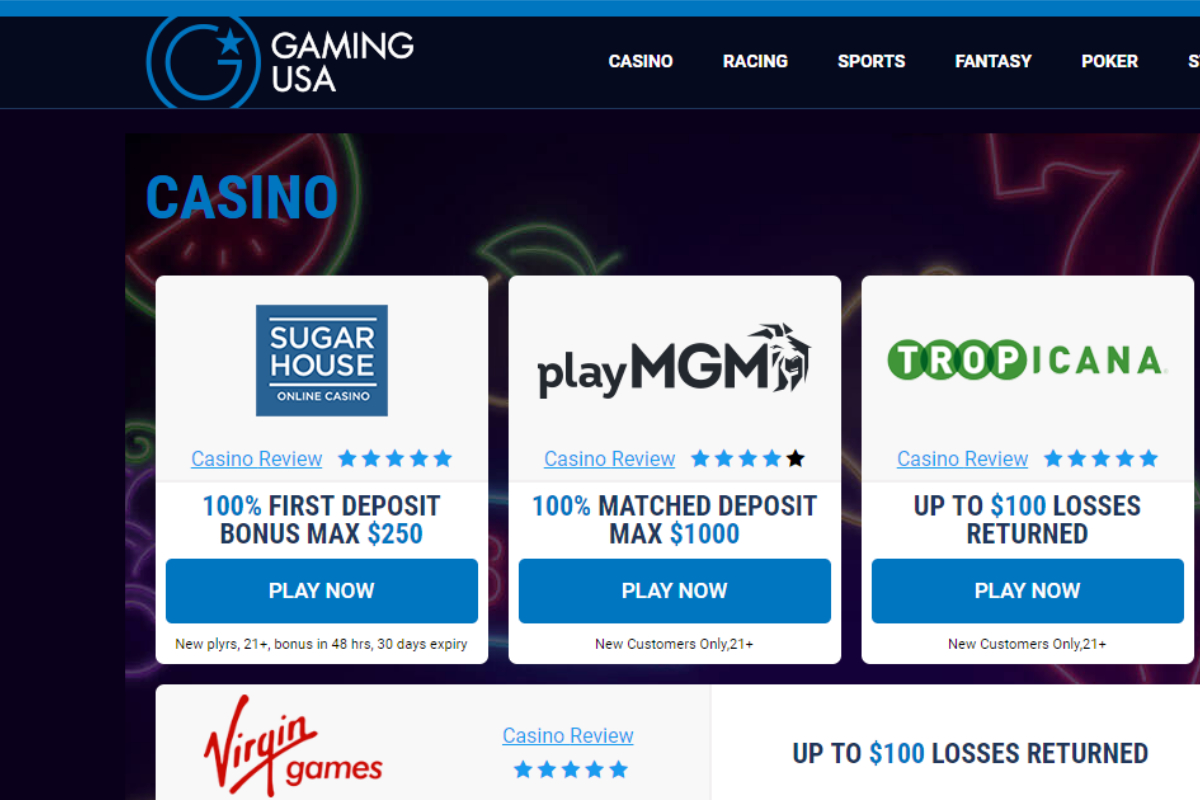 Following their success in the UK betting affiliate market, Manchester based firm Moneta Communications have taken their business stateside with the launch of their first American website, GamingUSA.com.
With casino, slots, horse racing and sports websites in the pipeline, GamingUSA.com is the first of what will be many sites that will be geared towards the American market.
The team embarking on a new project will be using their expertise in website and content creation to spearhead multiple sites that will appeal to the betting fraternity.
The sites users will be provided with all the latest information on online gaming and betting availability by state, allowing them to make well informed decisions.
GamingUSA.com is being backed by Fred Done, the renowned businessman and owner of industry giant Betfred.
Speaking on entering the US market, Fred said: "GamingUSA is one of our most exciting projects. The speed at which many states are looking to legalise betting shows that this is a lively new frontier for our industry. With many sports shows now openly incorporating betting lines, it is becoming evident that people are starting to embrace betting on sports and we intend to be at the heart of that."
The determination to enter the American market was sped up by the Supreme Court's decision to strike down the 1992 Federal Law that prohibited most states from implementing their own betting laws.
This ruling means that more people will be able to bet legally and already more than half the individual states have bills in their respective state legislatures to open up betting opportunities online.
GamingUSA Chief Operations Officer Natalie Merrison said of the launch of the website: "Myself along with Moneta's experienced CEO Daniel Campbell and our talented team here at GamingUSA.com, are excited to enter the US betting affiliate market.
"Our collective experience and knowledge of the industry means that we are confident that this will be a very prosperous project for all involved. We are thrilled to be bringing a unique betting experience to an American audience."