Lindar Media played an April's fools joke on Affiliates in the UK online bingo industry, we love it!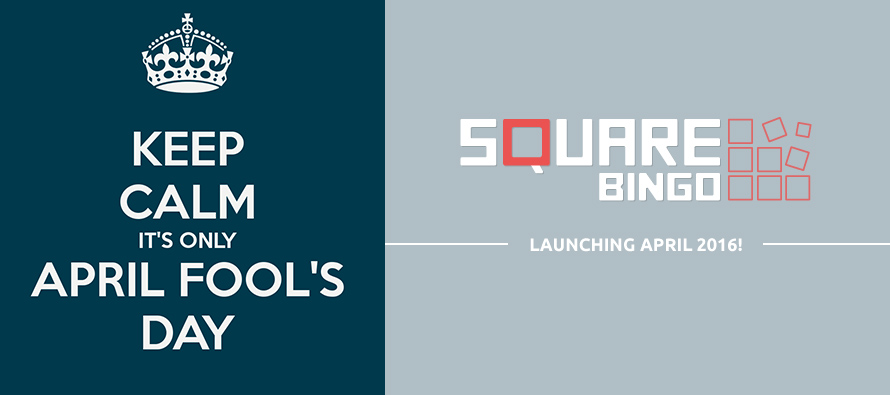 You don't hear this story everyday and most important, you don't hear about April's fools jokes on such level. Well, the guys at Lindar Media, who operate a couple of popular bingo affiliate sites such as onlinebingo.co.uk and twolittlefleas.co.uk, as well as actual bingo brands: circusbingo.com and pixiebingo.com, did it. They have managed to fool the top online bingo affiliates with the launch of a new bingo model called Square Bingo.
The story of the new brand's launch is incredible and even managed to be quoted and mentioned by many. The games played and Imitation Game and managed to pull it off.
Below you can find the details of this prank and the outcome of it:
WHAT SQUARE BALLS SAY ABOUT THE FUTURE OF ONLINE BINGO
After weeks of anticipation, Square Bingo finally launched on April 1, 2016. Except it didn't.
Square Bingo was actually an April Fool's Day experiment created by Lindar Media (that's us) to gauge how the online bingo industry would react to a new, unknown and untested brand.
With just a few social media posts and a simple 'Coming Soon' page to the Square Bingo name, we were able to create a small but meaningful buzz among the country's leading bingo affiliate sites.
But what does that tell us? Did a fictitious site shed light on some of the key issues affecting online bingo in 2016, and what did we learn about its treatment of the players that fund it?
THE IMITATION GAME
According to recent statistics from the UK Gambling Commission (UKGC), bingo sites had a Gross Gambling Yield (earnings retained by the operator after winnings had been paid) of £82m between November 2014 and March 2015. With such great rewards available, it is really any surprise that new bingo sites are launched on a monthly basis?
Well, we say new, but the majority of bingo sites are simply re-skins of older designs, intended to funnel players from one site to another with the promise of bigger bonuses and 'original' themes.
We operate a selection of networked sites ourselves and are also guilty of falling into this rinse and repeat cycle. But starting with the launch of Circus Bingo last July, and continuing with Pixie Bingo and Wild Spins, we are now trying hard to put our own unique mark on network software through the creation of distinguishable brands.
While Circus and Pixie are admittedly similar to each other, they are together much different from the 170+ other Dragonfish products – a trait that has been widely acknowledged by the industry:
"…to be fair they have tried to make it different and it looks totally different to anything else on this tried and tested network." – Circus Bingo review, WhichBingo.co.uk
"…the site uses Dragonfish software but there is no way that we would be able to tell by looking at it. The new site uses a completely new template, and we have to say the site looks fantastic." – Circus Bingo review, Bingoport.co.uk
"Circus Bingo is a Dragonfish network bingo site but is about as far from a standard Dragonfish skin as you could possibly imagine. The design of this circus and nuts themed site is absolutely stunning…" – BestNewBingoSites.co.uk
There's plenty of room for operators to be adventurous if they want to be. Are players really crying out for another Welcome Bingo? We don't think so.
Small steps, not giant leaps
PlayTech's bingo variants and Tombola's proprietary software aside, it has been years since an operator has offered a truly original approach, leading to genuine excitement when something slightly different arrives on the scene.
As a precursor to Square Bingo, PlayTech's newest game, Cash Cubes, highlighted how even relatively simple changes continue to be celebrated as groundbreaking when it launched in March.
Then in April we saw 888Ladies launch playing card based, Flash Fives. Both of these games are essentially still bingo at their core; replacing the standard bingo card with a different object and speeding things up a bit.
How many more times will this concept be copied?
A SQUARE PEG IN A ROUND HOLE
Probably the biggest surprise about Square Bingo was that the domain wasn't already taken.
After all, the formula for dreaming up a bingo site name is fairly simple:
1. Think of any everyday object, event, location, shape, colour… anything
2. Add 'Bingo' to the end of it
Square Bingo was no different. We deliberately chose it to be as plain and uninspiring as possible. Other names on the shortlist included Ironing Bingo, Paint Drying Bingo, Car Park Bingo and Grey Bingo.
Despite the boring name (Boring Bingo, anyone?), and with little to show besides the suggestion of more angular balls, journalists and affiliates began to take notice…
Making Square Bingo look real was actually quite easy. As well as the compulsory 'Coming Soon' page, we used a selection of channels to actively build community excitement. Here's a breakdown:
Set up Facebook & Twitter profiles for Square Bingo (5 mins)
Posted one Tweet per day – usually including a square-based pun (30 secs per day)
Followed every bingo affiliate account we could find (5 mins)
Retweeted the occasional piece of bingo news (10 secs)
Set up a basic coming soon page (1.5 hours)
Our marketing even received compliments:
"This new site has a brilliant marketing scheme by keeping us all in the dark while at the same time giving us just a tiny bit of information to keep us coming back for more.
"According to the site… it's going to completely change the online bingo world" really? Seriously, talking about dangling a carrot in front of us and then pulling it away!" – latestbingobonuses.com
Truth is, it probably totaled less than two hours work. Compare that to a real bingo brand in the weeks before its launch:
No history? No problem.
Thanks to our rather basic promotional strategy, we were offered affiliate and advertising deals for Square Bingo in March. Sites were willing to promote an unknown bingo brand with almost no confirmed information about the site.
Remember, Square Bingo was to run on a completely new platform (Shapesoft) and be operated by a company that even Google had no record of (CBWFL Media). Would there have been quality checks before our campaigns went live to safeguard players or was their experience being overlooked by the hundreds of affiliate sites desperate to cash-in on their deposits? It would certainly seem so.
World First Features
We updated Square Bingo on the first of April to include a list of (fake) world-first features, including the much-predicted square bingo balls, a spin the square bonus game and an exclusive partnership with a famous London landmark.
We sent a version of this press release to hundreds of people in the bingo industry, published news on OnlineBingo.co.uk and Two Little Fleas, and updated the Square Bingo social profiles. We were fortunate that our work in the lead up to 1st April kept people invested in the launch and allowed the scenario to play out in full. The whole thing could have immediately been called out as a joke, so why wasn't it? We put this down to two reasons:
1. People were actually excited about the unlikely 'innovation' of square bingo balls
2. Affiliates didn't want to harm their chances of doing a deal with us should the site not be fake – our players are worth money, after all
April Fools!
Sticking to the traditions of April Fool's Day, we finally revealed the truth about Square Bingo at 12 noon.
Our reveal included a message to affiliates and an exclusive Circus Bingo deposit code, designed to appease any players who felt robbed of a new site. Then, something strange happened: coverage of Square Bingo began to disappear.
We were accused of everything from having 'more time on our hands than we know what to do with', to conducting a 'publicity stunt to get new players though the virtual doors of the site'.
These were the same people who just hours earlier were outwardly expressing their excitement for the features being teased.
We were disappointed (but not surprised) that the exclusive Circus Bingo offer was ignored, despite it being live for a significant part of the day.
Many of our affiliates were informed of the promotion, but not one updated their site to let their players know. Surely if sites were truly offering the best deals for players, they would have actually told them about it? Apparently not.
People simply turned their backs on Square Bingo because it was no longer a way to make money.
THE FUTURE OF ONLINE BINGO
Square Bingo has reaffirmed our two major predictions for the future of online bingo:
1. The replication of tired experiences will lead to sites failing to build sustainable brands and loyal audiences.
2. Players will eventually resent being funneled between identical sites and flock to those with truly exceptional features, putting smaller sites at significant risk of closure.
We don't know when the bubble will burst, but it's surely only a matter of time, especially given ever-tightening rules and regulations.
UK Chancellor, George Osborne, recently unveiled plans to extend the General Betting Duty which would see operators paying tax on free bets like no deposit bonuses.
While the plans are still to be confirmed, they have the potential to immediately cut the profits of operators, leading to the possible abolition of bonuses altogether – one of the key differentiators between bingo sites in the current environment.
Some sites are already receiving negative feedback from disgruntled players over hefty wagering requirements; how long before they start rejecting them completely? What will attract players to a new site if there is no monetary incentive? This is the question that operators will need to answer.
The influence of affiliate deals on reviews
Affiliates are also responsible for driving the industry forward, but very few bingo portals offer genuinely honest and trustworthy reviews of bingo sites.
Reviews are instead based on the deals negotiated between sites and brands, leaving players without the insights they need to make informed decisions and making the ratings effectively worthless.
hat incentives are there for operators to create a new site of real value when its ultimate quality is determined by affiliate deals and welcome bonuses? Will we only see a rush of new ideas before the general betting duty is extended or will more forward-thinking operators step up earlier?
If the bonus culture was suddenly stopped, operators and networks would be forced to condense their portfolios and refocus on just a handful of sites.
Building new sites and moving players around comes at a hefty cost, so it makes sense to offer fewer higher quality sites and build a database of genuinely loyal players.
Who will take the first step and revolutionize the online bingo scene?
A BETTER DEAL FOR PLAYERS
The reaction to Square Bingo and its world first bingo balls highlights just how desperate the industry is for change.
We believe that it's possible for operators and affiliates to provide a better and more rewarding experience for players in a way that remains profitable.
We've seen huge progress in the industry's approach to responsible gambling in recent years. That same ideology and determination should be applied here too.
If we offer better – and expect better – we could all create an industry that is truly fun, fair and exciting for everybody.
It's time to start thinking outside the box.
The article has been embedded from the following link: https://onlinebingo.co.uk/news/why-we-created-square-bingo
We have to stay it is a wonderful story and yet something to learn from in your are in the online bingo affiliate industry and why not the casino or sports betting. Imagine if there would have been bad intentions behind this prank….
Better Collective acquires Danish sports media Tipsbladet.dk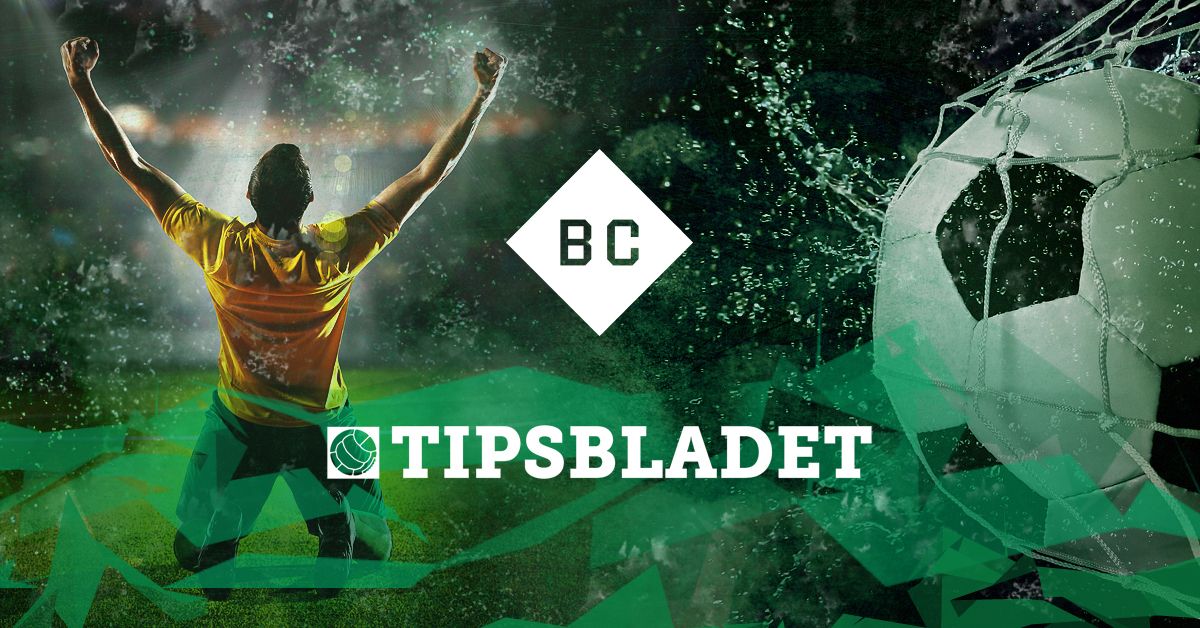 Digital sports media group Better Collective strengthens its position in Denmark through the strategic acquisition of Tipsbladet.dk, one of the leading soccer media in the country producing prime content for Danish sports fans.
For 75 years Tipsbladet has been a trusted sports media in Denmark covering sports news from across the world. Over time, the media has developed from publishing a printed magazine to now developing and distributing prime soccer content across digital channels. From October 2nd 2023, Tipsbladet.dk becomes part of the digital sports media group, Better Collective, headquartered in Denmark. Better Collective acquires Tipsbladet.dk for 6.5 mEUR.
Jesper Søgaard, Co-founder & CEO of Better Collective, says: "I am very proud that we have acquired Tipsbladet that for 75 years has been a go-to sports media for many Danes that want to engage with prime soccer content. The acquisition fits perfectly with our vision to become the leading digital sports media group and our strategy to acquire strong media brands with a loyal audience. I look very much forward to welcoming the dedicated editorial team at Tipsbladet to the Better Collective group and I am convinced that together we can further elevate the content that for years has excited so many Danish sports fans. "
Founded in 1948, Tipsbladet is the oldest soccer magazine across the Nordics. Since 2000, the digital edition, www.tipsbladet.dk has developed into one of the leading digital sources for soccer related content such as news, articles, match previews, betting tips, videos and analysis with a monthly audience of around 6.8 million visits and more than 110 thousand followers across Facebook, X/Twitter, Instagram and TikTok.
Henrik Stegger Nielsen, former owner of Tipsbladet, says: "Since 2007, when I acquired Tipsbladet, I have worked hard to make it a healthy and sustainable business. I have succeeded, and I could hardly imagine a better buyer for Tipsbladet than Better Collective. I know that they will both take good care of Tipsbladet and, with their ambitions and competencies, develop it even further,"
Henrik Stegger Nielsen joins Better Collective together with all current employees at Tipsbladet.
Allan Olsen, Editor in Chief at Tipsbladet, says: "For Tipsbladet and its employees, this is a fantastic event. Even though we have experienced lots of growth and great numbers on the bottom line in an otherwise pressured media world, there is no doubt that Better Collective can help push Tipsbladet's growth even further. We will continue to deliver strong football stories, but with Better Collective behind us, we can really make the content live on many more platforms and reach a wider audience."
Highlighted synergies
Acquiring leading national sports media with a strong brand is an important pillar in Better Collective's global strategy. Acquiring Tipsbladet.dk enables the Group to increase its presence in Denmark to further leverage its position as a key partner for advertisers in the market.
The editorial team at Tipsbladet creates a strong foundation to grow media products on all relevant platforms.
Better Collective will leverage its leading tech and search engine optimization (SEO) expertise in order to grow the audience.
Better Collective will invest in the development and growth of Tipsbladet.dk.
Esben Skou Vinther, VP of Europe at Better Collective, says: "As a trusted sports media, Tipsbladet and its employees have built a unique position in the Danish sports market and is a media that will supplement our Danish media portfolio in a great way. We intend to invest in the development of Tipsbladet.dk to further strengthen the content across digital channels. In doing so, Tipsbladet will become an even more attractive advertisement partner for businesses that aim to activate their brand in a relevant and engaging sports context".
Transaction details
The total purchase price will be 6.5 mEUR on a cash and debt free basis paid in three installments and will be financed with cash. Better Collective estimates that the post synergy 2024 EBITDA multiple will be below 5x. The 2023 financial targets remain unchanged following the acquisition.
Super Affiliate, betting.bet, Celebrates Brand-defining Re-launch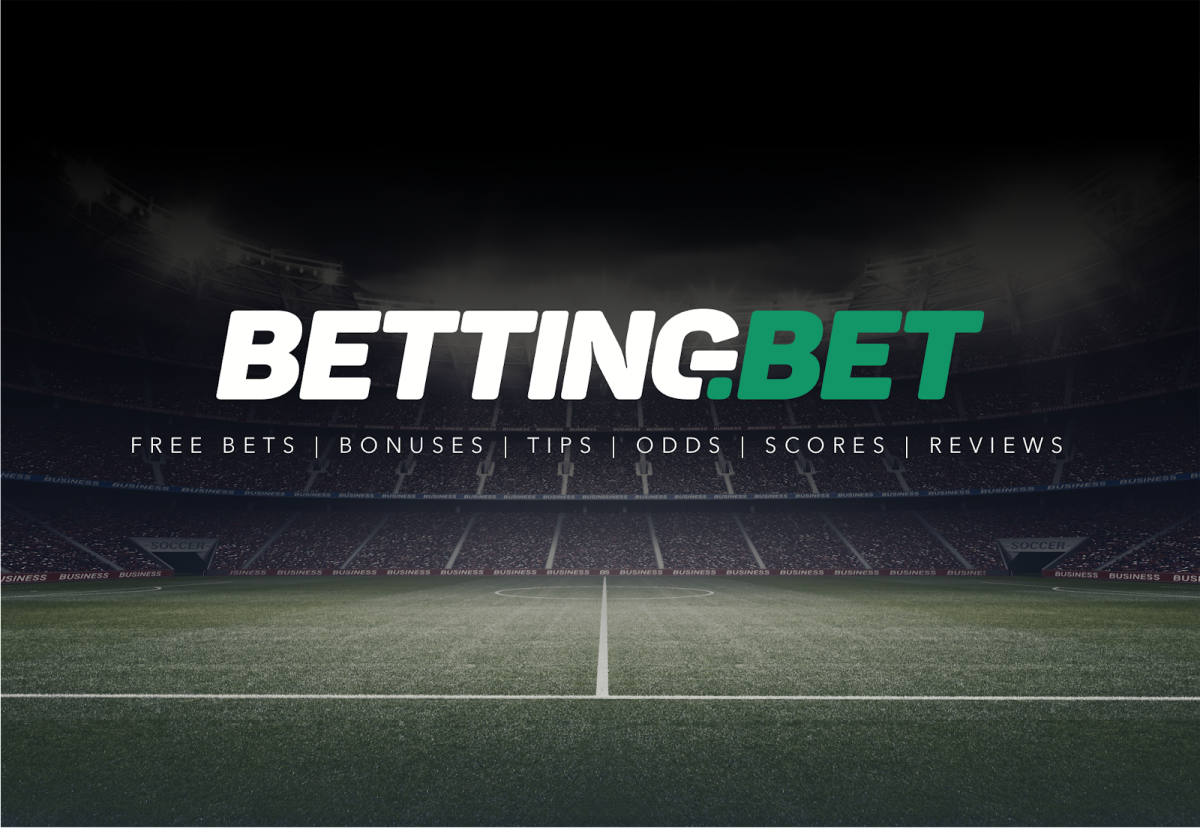 Online super affiliate betting.bet has enhanced its flagship brand by unveiling an improved design complemented by new functionalities.
The new website, created by the brand's proprietors Kontempry Ltd, will aid the brand's global expansion efforts as it moves from being a UK-centric brand to a "truly global" business.
The design was unveiled last week as part of the company's re-launch event. Users can now utilise betting.bet to search for the most recent offers from licenced operators worldwide, including brands in Europe, Asia, Africa, the Middle East and so on. This has been made possible through the procurement of gambling licences in multiple jurisdictions and the formation of numerous strategic affiliate alliances.
With live odds feeds, bet calculators, a vast selection of offers, and support functions, betting.bet is now a resource that all punters can utilise. What's more, betting.bet has forged working relationships with some of the world's most recognisable brands, resulting in enhanced offers for platform users.
Steve Jones, a spokesperson for the brand, comments:
"We are pleased to offer our consumers a more dynamic service with significant enhancements to offer management, usability, brand diversity, and service reviews. Inevitably, this will enable our users to make more informed decisions when signing up with our esteemed partners. This new design also honours the numerous high-profile sponsorship agreements we've signed recently.
I would like to thank the team for their extraordinary commitment to the release of the most recent version of betting.bet. This will enable us to engage with new partners and exponentially expand our player offerings."
Abigail Moses, the Head of Marketing for betting.bet and the broader Kontempry Ltd. group, explains:
"We are thrilled to introduce the all-new betting.bet to our rapidly expanding community of users and partners. As the brand transitioned from a UK-facing utility to a global comparison portal, a more global-focused design became necessary. It is always challenging to design and market a product that will resonate with audiences in multiple locations. The new version of our website precisely reflects who we are as a disruptive growth company, supporting our global expansion and bolstering our European presence."
bet365 Strengthens Responsible Gambling Stance with Renewed Rightlander Partnership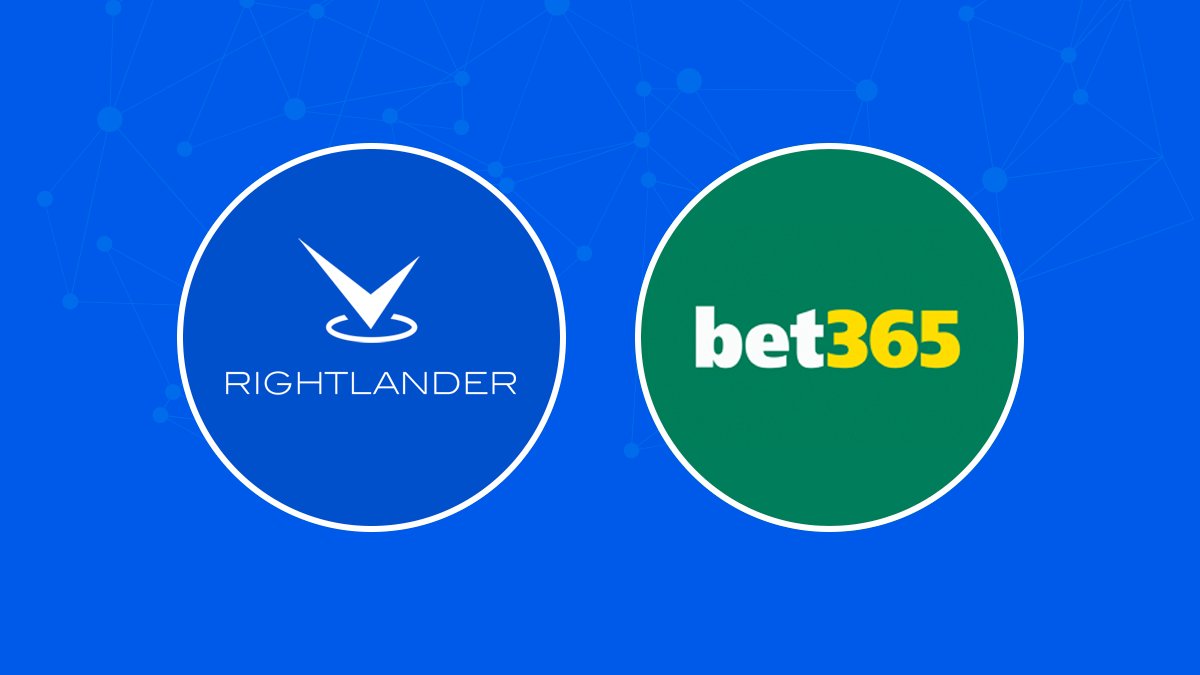 bet365 has announced the extension of their partnership contract with Rightlander, the foremost provider of innovative affiliate compliance solutions.
The agreement underscores bet365's sustained dedication to promoting responsible gambling and ensuring the highest level of affiliate compliance. Since the partnership began, Rightlander's cutting-edge compliance tools have been instrumental in assisting bet365 to maintain ethical advertising standards and abide by the strict regulatory landscape.
"We are excited to renew our contract with Rightlander," said a spokesperson from bet365. "Their comprehensive compliance solution has become an integral part of our affiliate program. The extended partnership reinforces our commitment to responsible gambling and our dedication to providing a secure and fair environment for all our customers."
The Rightlander platform offers a host of advanced features, and the technology is designed to facilitate compliance with evolving gambling regulations, a fundamental aspect of bet365's operations.
Rightlander's Head of Customer Success, Nicole Mitton, expressed her enthusiasm about the ongoing partnership, stating, "We're delighted to extend our relationship with bet365. This renewed agreement is a testament to the effectiveness of our compliance solutions, and we look forward to continuing to help bet365 promote responsible gambling and adhere to regulatory requirements."
The extended contract is expected to further strengthen the robust compliance infrastructure at bet365 and drive innovation in affiliate compliance within the online gambling industry. This strategic partnership will continue to provide an example for industry standards of affiliate compliance, further solidifying the companies' shared commitment to promoting responsible gambling practices.