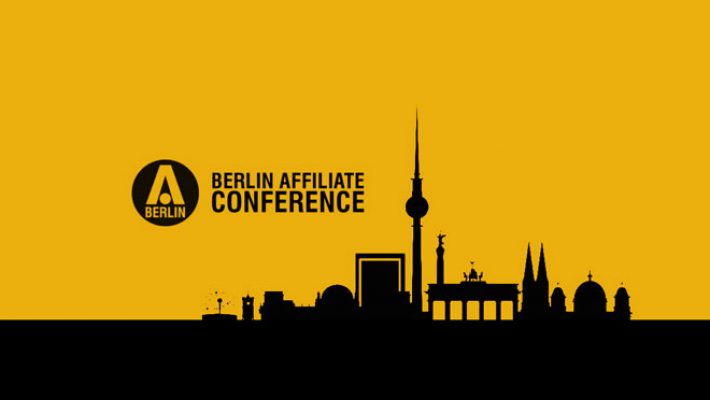 iGB Affiliate announce full conference schedule for Berlin Affiliate Conference 2016
18th August 2016 – Press release (London) iGB Affiliate are pleased to announce the full conference schedule for the Berlin Affiliate Conference 2016. BAC 2016 takes place from the 20th – 23rd October 2016.
BAC 2016 will attract over 3,000 delegates to the German capital for two full days of specialist conference content and numerous networking opportunities. The conference schedule will look at how the German market has changed since last year, consider innovation in the igaming industry and review the potential of the USA market for affiliates.
Shona ODonnell, Head of Operations at iGaming Business said "Last year's conference in Berlin was a huge success and we are looking to make this year's even more impressive. Having an exciting conference schedule is hugely important in achieving this, we're excited to have plenty of new speakers taking part in some fascinating and educational sessions. "
Below are three highlights from the BAC 2016 conference:
How to make your website REALLY fast: A hands on approach to site speed optimisation: We will be deep diving into everything around site performance, so forget about the regular stuff you'll find on the web – we will be covering advanced topics, be touching on tools and helping you create a bulletproof strategy to make any given website really, really fast!
Disruptive technologies: The way for innovation in gaming: This presentation will demonstrate how disruptive technology have come to touch every aspect of our lives. And in today's gaming industry, how these technical breakthroughs are absolutely imperative for innovation.
German SEO panel: This session will allow you to hear from some of the most exciting SEO's in the German market. Expect to walk away with a long list of new tricks and techniques to try when you are back in the office.
Bastian Grimm, Managing Director at Peak Ace AG, who is speaking at BAC  added, "BAC is the must-attend-show in Europe for anyone involved in igaming; a fantastic Berlin-venue, great sessions and unparalleled networking opportunities bring together a great crowd which you should not miss. Plus there will be a great speaker line-up again, so no matter if you're an affiliate or are generally responsible for online marketing or web development, make sure to catch the sessions during the day as well."
The Berlin Affiliate Conference will be held on the 20th – 23rd October 2016 at the Messe Berlin. Make sure you join us in Germany for what is sure to be another exciting affiliate conference.
The Financial Partners Expo (FPE) will be co-located with the Berlin Affiliate Conference. FPE is the largest dedicated expo for affiliates and introducing brokers within the retail finance sector.  The conference will take place on the 20th – 23rd October 2016 at the Messe Berlin.
You can guarantee your place by registering for free here:   igb.eventsmonster.com/lp-bac2016/index
END
For Press Queries contact:
Haydn Williams
iGaming Business
Haydn@iGamingBusiness.com
+44 (0) 207 384 7977
~~~~~~~~~~~~~~~~~~~~~~~~~~~~~~~~~~~~~~~~~~
About iGB Affiliate
iGB Affiliate is the affiliate facing brand of iGaming Business. We organise the three biggest affiliate events in the industry: LAC, AAC and BAC. Our conferences provide the platform for affiliates to learn from the industry's best during dedicated conference schedules and meet affiliate managers from both the major and upcoming operators both on the exhibition floor and during the well-attended networking events.
The affiliate conferences are the only place you can network with huge volumes of affiliates at once. For operators, the conferences are vital to growing their affiliate networks. We also provide the free iGB Affiliate magazine. With high quality content and strong digital and print followings it continues to be the only dedicated magazine in the affiliate industry.
About Berlin Affiliate Conference 2016
BAC 2016 will take place on from the 20th – 23rd October 2016 and is co-located with FPE Berlin, the event  runs two conference rooms with sessions from some of the industry's top forward thinkers.
The BAC networking events reflect the characteristics of Berlin and are some of the trendiest events in the iGaming industry. The conference is a fantastic place to meet new affiliates and affiliate managers in a relaxed and welcoming environment. It is the perfect location to set in place new business adventures for the following year.
Related
folder_openAssigned tags
content_copyCategorized under
About author