Naomi Barton: 'iGB INTRODUCING will help facilitate thousands of at-show meetings'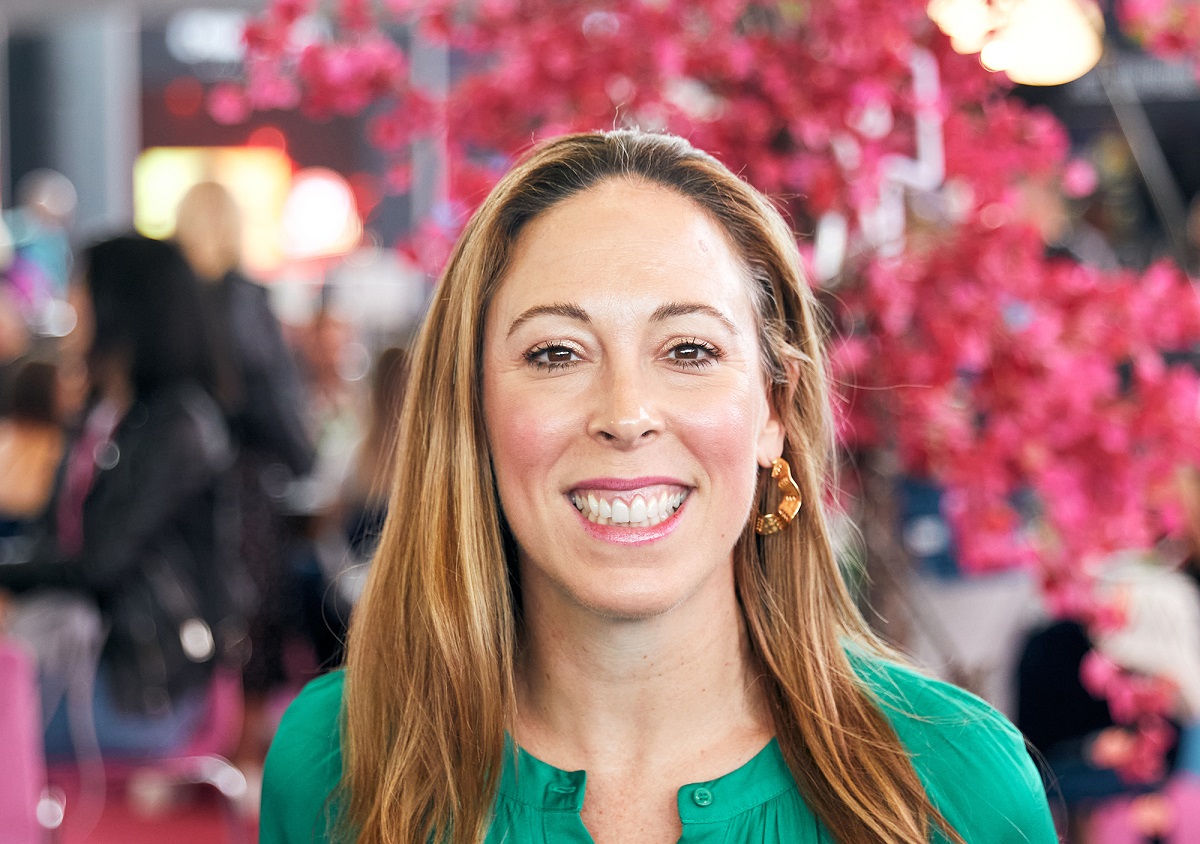 The organisers of iGB Affiliate London (8th – 11th February, show open days 9-10 February, ExCeL London) have announced the launch of iGB INTRODUCING, a new at-show initiative which has been created to help facilitate thousands of meetings across two days of the sector-leading show. Open to all show stakeholders iGB INTRODUCING is designed to physically connect all attendees, exhibitors, sponsors and suppliers who are active in the igaming affiliate space, live at the event.
Explaining the background to and purpose of the initiative, Naomi Barton, Portfolio Director responsible for the iGB events brand said: "iGB INTRODUCING is  a considered response to the findings of our post-show research conducted amongst stakeholders attending the 2022 show. From our perspective research is all about identifying gaps and then providing creative solutions to meet the needs of our customers. The independent research which was conducted by Explori found that whilst iGB Affiliate London scored extremely well with visitors and exhibitors alike there was a need to help facilitate and encourage new connections and relationships.
"Whilst nearly 7 out of 10 attendees met new customers, partners and suppliers as a result of iGB Affiliate London there is significant appetite for more connections to identify products, solutions, industry trends and establish new business relationships.  The Journey of Connections will start in mid-January using the Swapcard App and culminates onsite courtesy of  the iGB INTRODUCING networking hub and the numerous business and social networking events which are a central part of the iGB Affiliate London experience."
The simple four step process involves (1) Completion of an online profile on the official Swapcard Show app (2) Select meeting targets using the online filters and contact lists. (3) Review and accept on-site meetings and then (4) Meet connections in the signposted networking areas at show.  The App will go live in mid-January when those registered to iGB INTRODUCING will be contacted by a dedicated member of the iGB Affiliate Customer Success team to support and help generate onsite meetings.
Looking ahead to February's event Naomi Barton added: "The 2023 edition of iGB Affiliate London will be the biggest on record and as the show continues to grow it's imperative that we help visitors and exhibitors by providing curated networking opportunities which connect the numerous audiences whose support has helped to make iGB Affiliate London the pre-eminent global live event in the igaming affiliate space. iGB INTRODUCING is part of that ongoing commitment."
Records tumble as iGB Affiliate London grows attendance by 40% with delegates travelling from 101 nations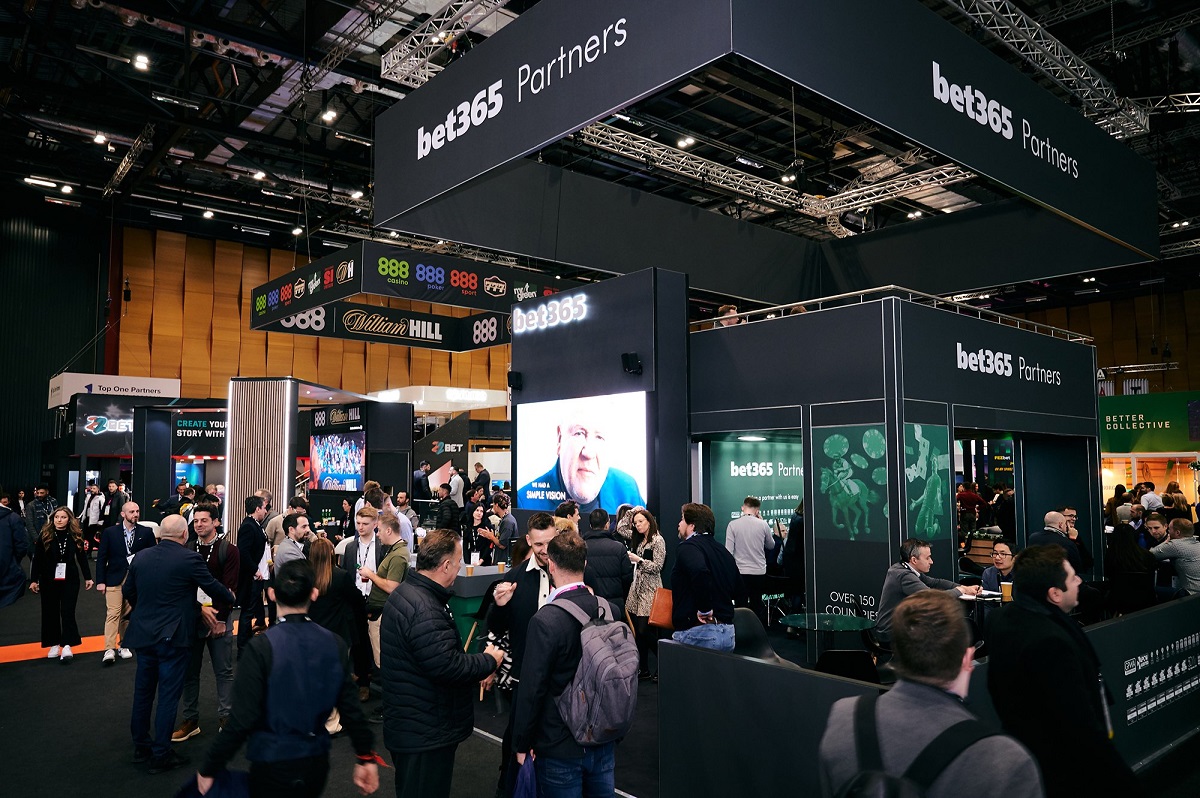 The 2023 edition of iGB Affiliate London has broken all records with more attendees travelling from more countries than at any time in the event's history. The number of unique show visitors attending iGB Affiliate London '23 totaled 5,763 a 40% uplift on the April 2022 edition (4,116) and 19% ahead of 2020 (4,844) which was the last edition of iGB Affiliate London to take place prior to Covid. The number of visitor days which measures return visits, stands at 7,176.

The brand's impressive international credentials were once again in evidence with visitors travelling to London from 101 nations – the first time that iGB Affiliate London has broken through the symbolic 'three figures' for international representation.
With every show metric in positive territory Portfolio Director Naomi Barton expressed her thanks to the entire iGB Affiliate community for its support and for helping to make the 2023 edition so successful. She stated: "We've worked in partnership with colleagues active in the iGaming Affiliate sector to deliver an event that provides what the industry requires across all fronts.
"Our focus was to deliver on our pledge to provide delegates with access to new business strategies, new thinking, new trends, new technologies and new content, in the process keeping the iGB Affiliate London proposition fresh and compelling."
"This edition of iGB Affiliate London was physically the largest on record and the continued demand for space from both new and existing exhibitors underlines the fact that iGB Affiliate London is regarded by our stakeholders -who are based throughout the world –  as being their flagship event."
"Significantly 24% of attendees were making their first appearance at iGB Affiliate London with 1 in 10 affiliate visitors new to gambling. The ability to bring new people into the igaming affiliate space represents an important attribute of the brand."
Away from the exhibition show floor a total of 450 sector professionals attended the prestigious iGB Affiliate Awards which recognized the 'best of the best' across 19 categories. Better Collective Co-founders, Jesper Søaard (CEO) and Christian Kirk Rasmussen (COO) were awarded with the blue riband 'Affiliate Idol – Lifetime Achievement Award' for their successful contributions to the industry.
On receiving the Award Jesper Søgaard, Co-founder and CEO said: "I speak for Christian too, when I say that it is an incredibly humbling feeling to not only have been considered but chosen to receive the Affiliate Idol Award. Christian and I may have laid the foundation for something great but without our dedicated colleagues, Better Collective would not be where it is today. I am very honoured but also trust that with our vision to become the Leading Digital Sports Media Group, 'the best has yet to come'."
The Affiliate Awards sponsors comprised V.Partners (Stage Sponsor), Safe Affiliates Programs (Photobooth), YGAM (Safer Gambling) and Trueplay (NFT).
Rightlander wins "Best Tech for Affiliate Programmes" at IGB Affiliate Awards 2023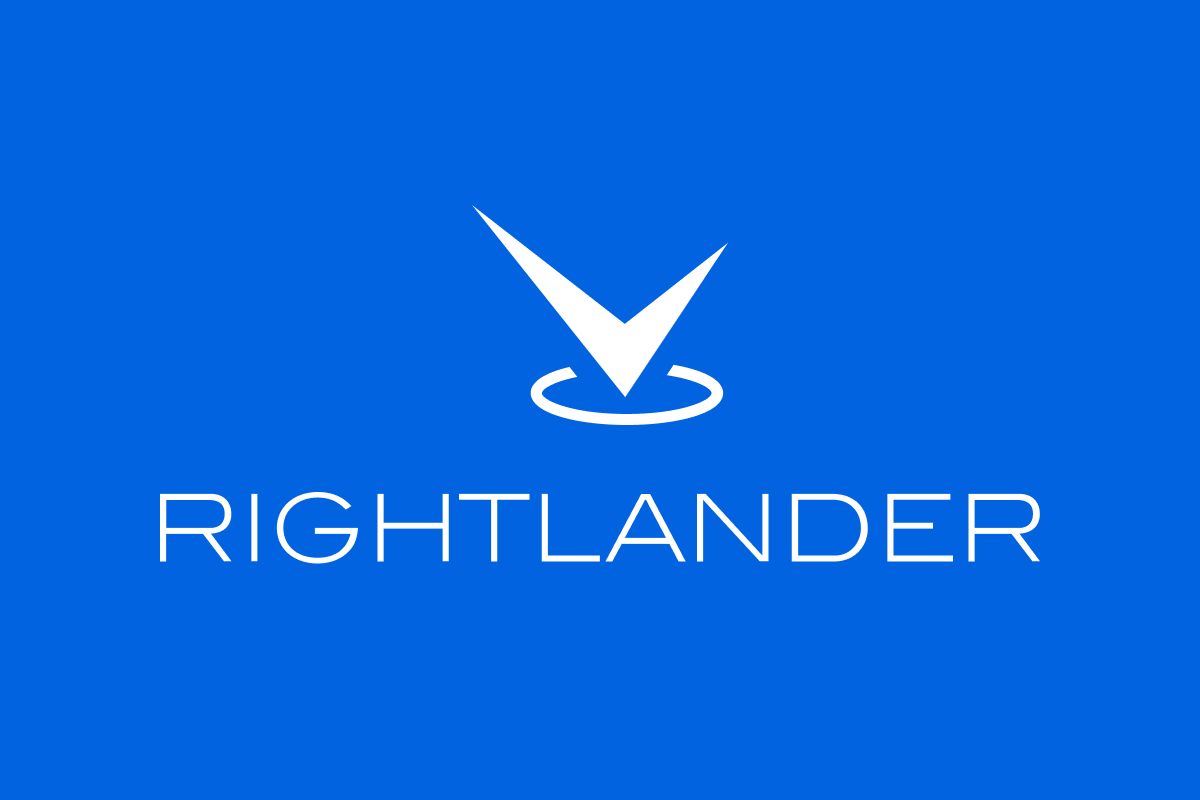 Following the launch of their innovative Smart Workbench, Rightlander, the advertising and affiliate compliance monitoring specialist, have won the award for 'Best Technology for Affiliate Programmes' at this year's IGB awards ceremony in London.  The annual award, dubbed the Oscars of the iGaming affiliate market, recognises the most successful businesses in the gambling industry.
Rightlander is a state-of-the-art advertising and affiliate compliance platform that allows advertisers and networks to identify potentially non-compliant content across different territories. It does this by scanning affiliate content from within the target market, looking for events or conditions defined by clients and regulators, and sending alerts when it finds content that meets those conditions.
According to the judges, who praised the submission's clear evidence and figures showing customer adoption and cost savings, Rightlander's offering is "a very strong piece of technology which leads the industry in protecting affiliates, operators and ultimately players and ultimately makes the industry better for being in it."
Ian Sims, Founder of Rightlander said "We are extremely happy to have won the Best Tech for Affiliate Programmes and this is a milestone moment for Rightlander.  We developer/marketing folks love to throw around words like "game changing" and "AI-driven" but when you win an award for "Best Tech for Affiliate Programmes" and it's one of the judges calling it a "game changer", that is quite an endorsement."
Over the past 5 years, Rightlander has scanned tens of millions of webpages to help advertisers identify non-compliant advertising by their marketing partners to protect their brand and regulatory licenses.
Casino Guru wins IGB Affiliates Safer Gambling Initiative of the Year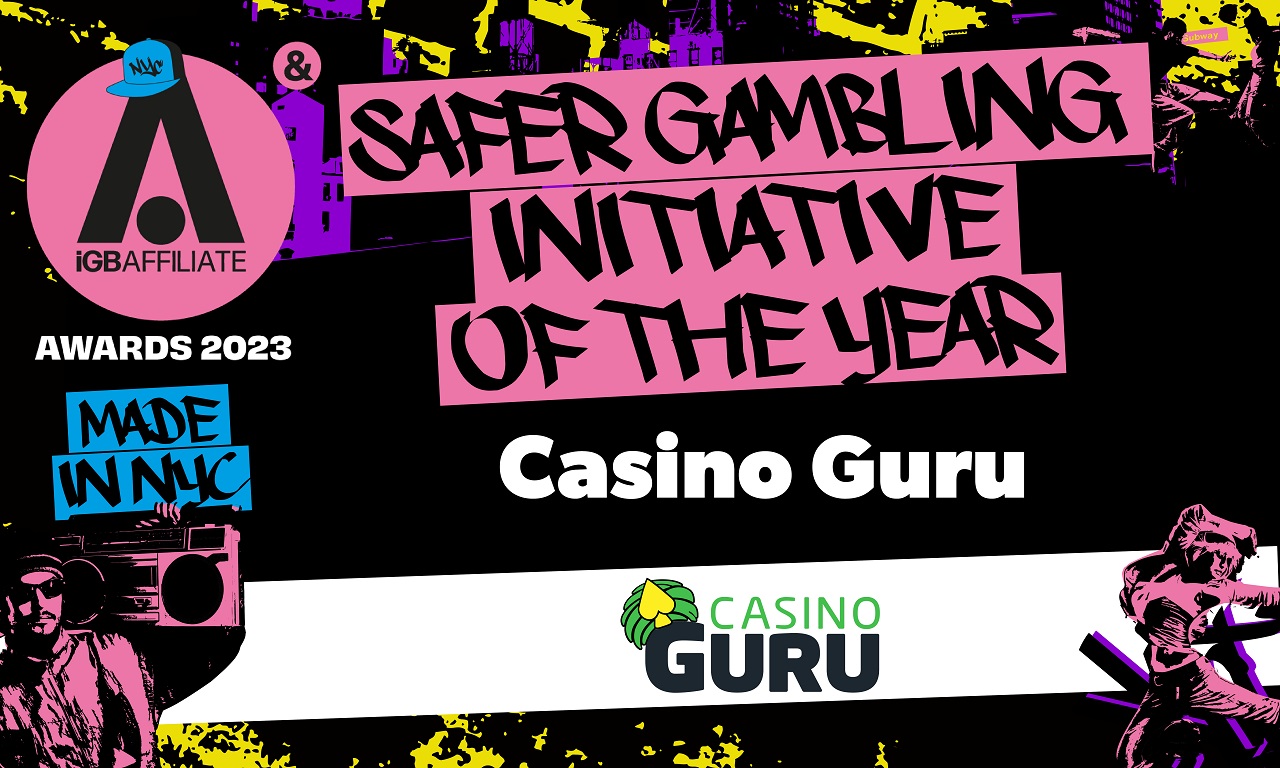 Casino Guru has won the IGB Affiliates recognition in the Safer Gambling Initiative of the Year category.
Casino Guru has won the IGB Affiliates Awards distinction in the Safer Gambling Initiative of the Year category, an award granted to affiliate services with an unfaltering track record in their commitment to raising player protection standards and contributing to the industry's ability to better understand gambling-related harm.
Casino Guru underwent a thorough review, which included a look into how the company sought to educate and protect players beyond statutory requirements and the active steps taken to introduce players to a safer gambling journey in every market they engage with.
The assessment distinguished Casino Guru for its comprehensive efforts in responsible gambling and gambling harm prevention as captured by the Gamtegrity, the unifying home of all responsible gambling and consumer protection projects and initiatives launched under the Casino Guru banner and name.
Spearheaded by Šimon Vincze, Casino Guru's Sustainable & Safer Gambling Lead, Gamtegrity reunites some of the company's most impactful projects and initiatives geared towards raising standards for the entire industry insofar as problem gambling, player behavior, and harm protection are concerned.
Vincze hailed the IGB Affiliates distinction as a deserved and important milestone in the company's ongoing efforts to provide the industry with guidance on how to better protect consumers and provide players with assistance on their journey to picking the best and most responsible industry operators.
"QUOTE by Šimon"
I am thrilled from this recognition as it includes most of the projects that I work on. However, this achievement is a reflection of work throughout the departments of Casino Guru and I feel honored to translate it to the rest of the industry. Safer Gambling is undersized in affiliate space, and it is great that iGB motivates companies to compete in it.
Casino Guru's Gamtegrity project reunites the company's Global Self-Exclusion System (GSES), an ambitious cross-border initiative designed to create a comprehensive global mechanism that enables players to exclude themselves from regulated gambling markets and focus on recovery.
Casino Guru has similarly focused on creating tools that assist and help vulnerable players to address their problem as well as find help, extensive global information and easy access to treatment options.
The company has also leveraged its industry expertise to create the Casino Guru Academy, an ambitious undertaking which understands how important it is to educate industry professionals about best practices in customer support, casino bonuses, safer gambling, and other important areas.
Not least, Casino Guru's ample effort and experience in maintaining responsible gambling standards that go beyond national legislation have led the company to set up the Casino Guru Awards which seeks to distinguish prominent operators that share the company's core values in providing consumers with the safest gambling possible.
The Safer Gambling Initiative of the Year distinction is evidence of the strong and meaningful impact Casino Guru has had in bettering responsible gambling standards and seeking to actively assist players who may struggle with gambling-related problems or suffer gambling-related harm.