Acroud launches The Festival Series in Bratislava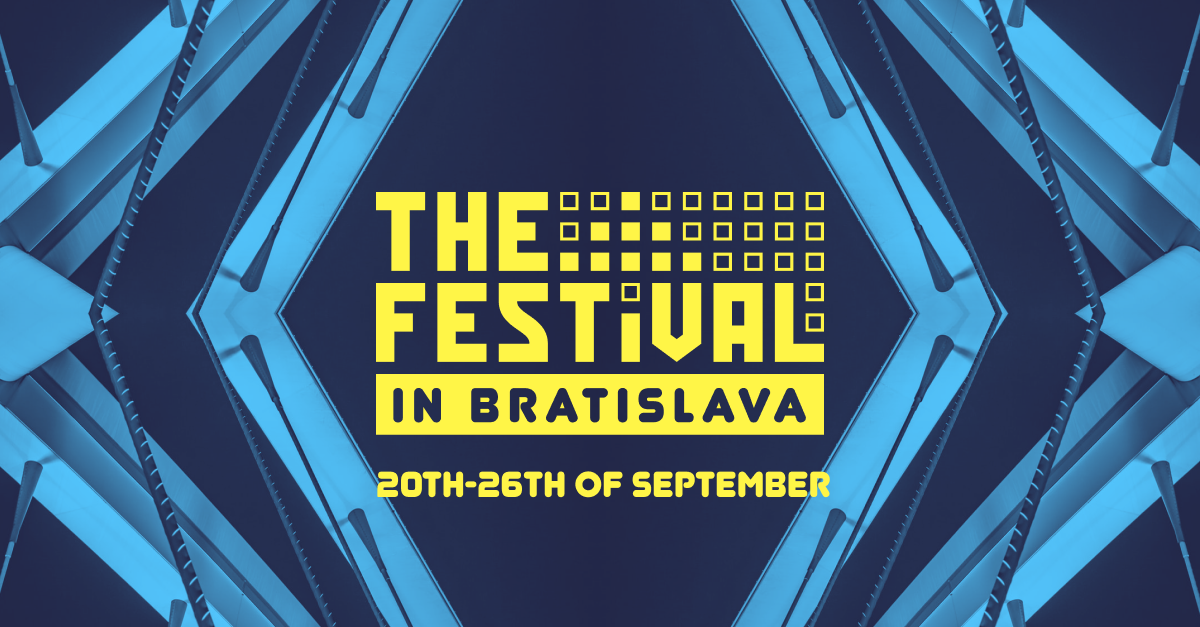 Acroud returns to the live events scene with the launch of the first edition of The Festival Series. By doing so, Acroud is strengthening its position as the bridge between land-based gaming and affiliation to create opportunities to connect operators with the player communities while also producing high-quality content to grow its digital flagship products, such as Pokerlistings.com and CasinoTop10.net.
The inaugural week-long event is a first of its kind mixed games format, incorporating Roulette, Blackjack and competitive Sportsbetting tournaments into a complete Poker tournament schedule. During the event, Acroud will host The Gambling Cabin's Sportsbook and Matching Vision's Slots tournaments. Whereas the (€550 buy-in) Main Event comes with a guaranteed prize pool of 300.000 Euros.
"We want the first event to be explosive! The Festival Series is something that the gaming world has never seen before on such a scale, featuring not only nonstop poker action but also boasting innovative casino and sports wagering events," says Martin von Zweigbergk, Director of Live Events at Acroud.
To elevate players' experience, Acroud has launched The Festival Series App, which enables networking, provides content, and keeps attendees updated before, during, and after the event. In addition, Acroud has introduced its Play Money pool betting solution on play.thefestival.com.
"Besides bringing innovation to gaming festivals and facilitating more inclusion among those who are more apt to play games outside of poker, The Festival Series intends to create a complete experience both on and off the felt," says Robert Andersson, CEO and President, Acroud.
The venue, Banco Casino, is positioned right in the centre of Slovakia's capital, nearby all the city's major attractions, restaurants and nightlife.
The Festival Series will take place from Monday, September 20 until Sunday, September 26 2021, at Banco Casino in Bratislava, Slovakia.
Further information about The Festival Series and the event schedule is also available on the website www.thefestival.com. The Festival Series App is available to download on AppStore and Google Play.
Soft2Bet launches a new affiliate management system ReferOn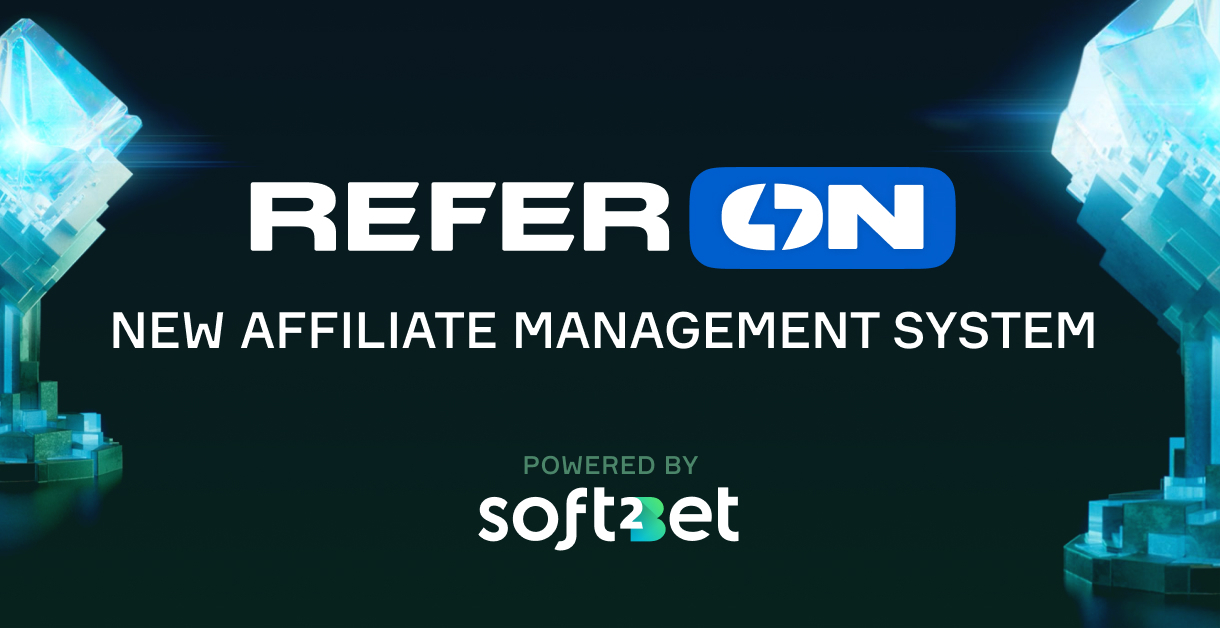 A new, feature-filled affiliate management system powered by the platform provider
 Soft2Bet, a top-notch online platform provider has recently announced that it has gone live with top of the art affiliate management system, ReferOn.
This boasts a broad array of affiliate marketing services that are key to the partners they assist. ReferOn's system has the ability to manage large networks of companies in one comprehensive system. Flexible and adaptable in accordance with the individual needs of each affiliate.
ReferOn offers the most advanced features including an effective rewarding engine which offers rewards at the individual, more customised level, making its management much easier for admin users. It also keeps track of the payments and invoices for all accounts, in a quick and efficient manner. This is also true for the data and statistics that are accumulated.
The affiliate management system offers organised reporting on numerous levels allowing for full control over your data, in addition, you can customize what data you choose to share with your partners. Grouping variations can also be calculated according to brand, company, campaign and even geo levels through ReferOn. Reporting is also made extremely easy and allows for toggled groups and effective date breakdowns. ReferOn also makes use of multiple widgets, filters and statistics at every level which make the data accessible for the admin to explore and make informed decisions.
When using ReferOn, brands can be integrated into the system seamlessly and your support and account management are all under one roof. The system can connect the data points to your data provider. ReferOn dashboards are now clearer and easier to view and access, allowing for much more flexibility for users.
Accounts with multiple affiliate logins within other competitive software enable statistics to be grouped at a 'master' level. This makes payments and data management much simpler.
Vladyslav Bondarenaiko, Product Manager at Referon said: "ReferOn's highly-advanced features change the way we view affiliates and admin needs through. Seeing as this system is not only for internal usage, this creates an additional revenue stream for the business and allows a more streamlined process of integration and access."
Betsson Group Affiliates named sponsor of iGaming Club London '23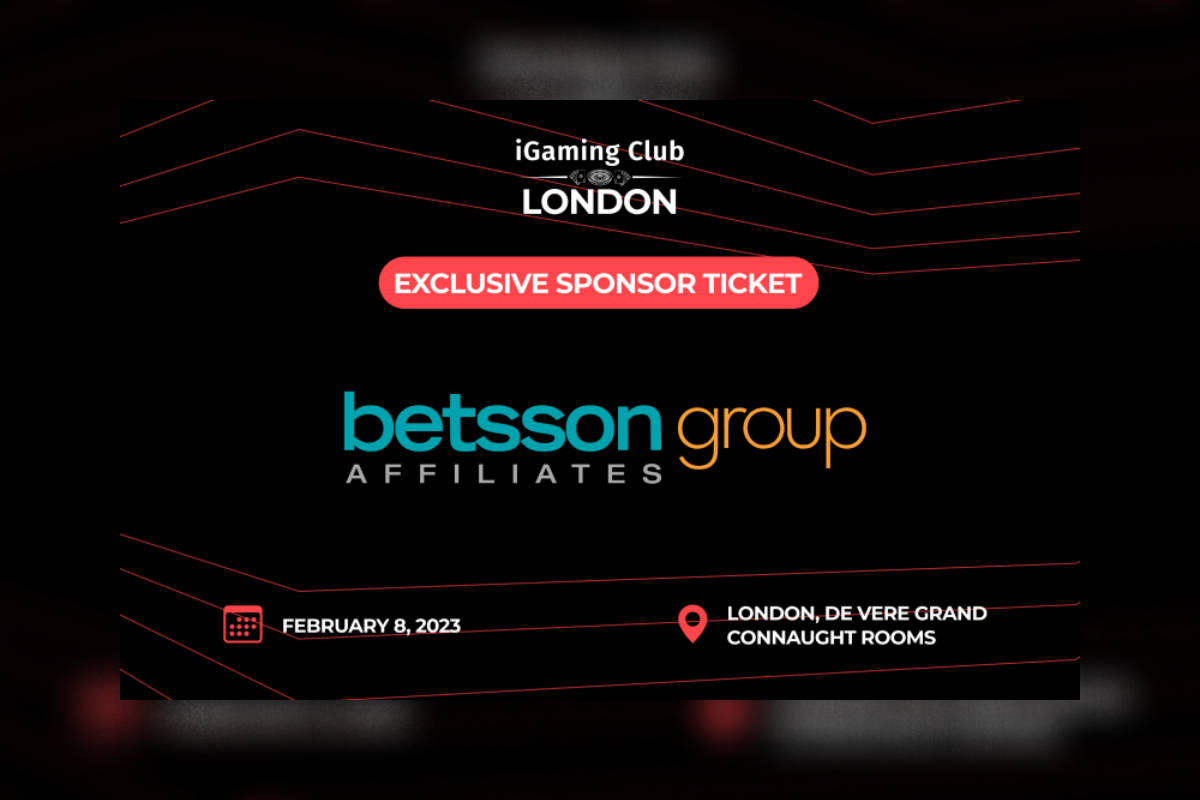 Affpapa, the ultimate iGaming directory connecting affiliates and operators, can today announce that Betsson Group Affiliates has been named a sponsor of its upcoming iGaming Club London '23 event.
Betsson Group Affiliates, home to industry-leading brands such as Betsson, Betsafe, NordicBet is recognised for combining the finest practices of the dynamic online gaming sector with the foundation of a traditional business-led approach.
The iGaming operator is a "long-time partner" of AffPapa, having developed several connections with affiliates through the AffPapa directory.
The company has now secured the exclusive sponsorship ticket, which in addition to sponsoring the headline event during ICE, also grants the operator access to the AffPapa directory, the companies' partnership is extended for yet another solid year.
Shakyra Jonsson, Senior Affiliate Operations Manager at Betsson Group Affiliates, stated: "Betsson Group Affiliates are excited to extend their partnership with AffPapa, one of the most exciting new directories within our industry.
"Our experience has been top and the team at AffPapa have been amazing and supportive. We look forward to another great year ahead in collaboration with AffPapa."
Triston Smook, Head of Affiliates at BGA, added: "iGaming Club was a resounding success in Amsterdam, and we are excited to see what this organisation can deliver in London this year! Networking between top professionals is always at the highest level at this event and is an experience not to be missed."
Yeva Avagyan, Head of Commercials at AffPapa, commented: "Betsson Group Affiliates has been a long-time AffPapa partner, and we couldn't be happier to welcome them to iGaming Club London as one of the event's official sponsors! We're looking forward to taking this partnership with the BGA team to the next level."
iGaming Club London is part of a global series of events powered by AffPapa, featuring the biggest figures in iGaming, with the sole objective of building business relationships among participants of the sector.
Exclusive dinner and drinks, with iGaming speed dating designed to help attendees get connected with potential partners quickly. Affiliates, operators, and B2B companies can use this chance to showcase products/services, build relationships and create business opportunities.
PartnerMatrix inks new affiliate channel deal with AdmiralBet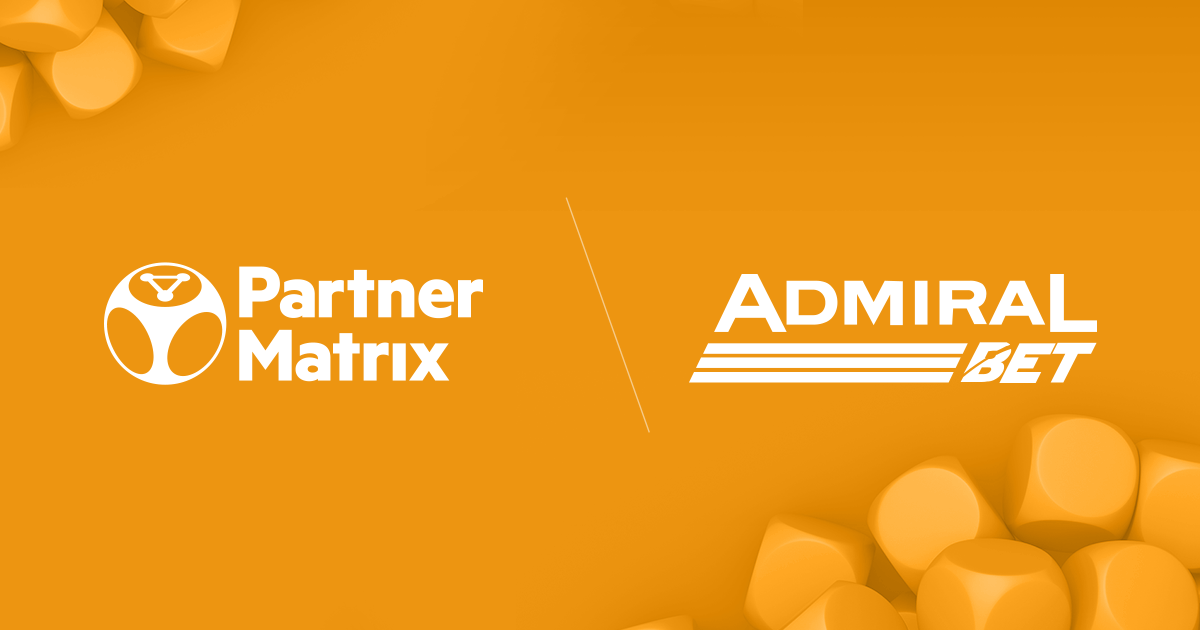 PartnerMatrix is proud to announce a new partnership with the established Serbian sports betting and casino platform, AdmiralBet.
Together with PartnerMatrix, AdmiralBet has launched its secure and modern affiliate channel, allowing partners and affiliates to raise the brand's awareness by showcasing its products to a broader audience and engaging relevant traffic.
AdmiralBet is famous for its rich and modern gaming platform, gaining popularity in the Serbian market with its cutting-edge online sports betting offers. The brand also covers casino verticals while keeping clients active with numerous interesting bonuses and tournaments.
Levon Nikoghosyan, CEO of PartnerMatrix, comments: "Thanks to this agreement, PartnerMatrix is not only partnering with an established and respected brand but also entering the Serbian market, which already has a developed and legislated gaming market. With our latest features and system updates, we are looking forward to a productive cooperation with AdmiralBet's team.
"AdmiralBet is well-known for its dynamic and modern sports betting solutions, and with the help of PartnerMatrix, I believe the company will create a more efficient traffic generating strategy, greatly expanding their audience."
Milan Djurmez, Head of Online Gaming at AdmiralBet, adds: "Affiliate Marketing is a new channel for us, but one that we reckon is an absolute necessity for enhancing our outreach. PartnerMatrix seemed to be the software that fit our needs the best and ticked all the boxes. We're all-in with this, and I'm sure that the results will be worthy of all efforts and investments."