Svenskaonlinecasino.info: A Review of Sweden's Right to Gamble Online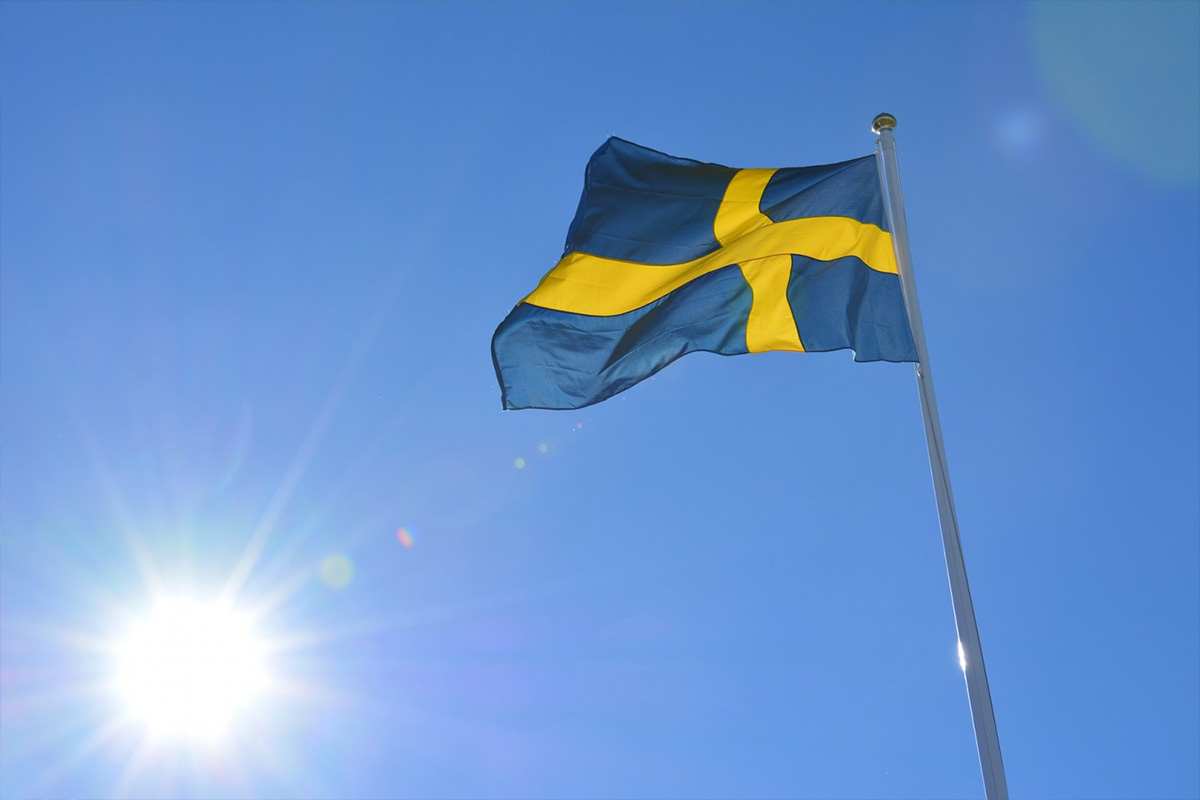 For many players online that wish to gamble, often the goal-posts are shifted with new laws and ruling that makes playing online seem more arduous. No country or group of people have had such dynamic shifts in law as those living in Sweden.
This is the subject of the article, your rights of play, should you be living in Sweden and a look at one online gambling affiliation that is providing legal content that Swedes can access to fulfil their enjoyment of gambling online inside of Europe's top online casinos.
Online Gambling in Sweden
When it comes to gambling in Sweden, the situation isn't that different from many other countries around the world. Online casinos in Sweden are usually not registered within Sweden itself. In fact, the majority of EU casinos are registered in Malta.
There is an odd anomaly with Sweden because despite there being several crack-downs over the years, it is still one of the most productive and busy markets online when it comes to membership numbers within online gambling services.
A driving force behind this is done by the work of affiliated partnerships that work on behalf of the casinos that are otherwise suffocated by legal restrictions.
What are the Laws in Sweden?
Swedish online gambling laws have changed over the decades to tie in with the ever-changing political zeitgeist. More recently, the government, in conjunction with The Swedish Gambling Authority, are looking to limit the amounts that can be spent i.e., deposited, into an online casino. Now, the controversy is that governments are, in this instance, trying to dictate how people can spend their own finances.
Now, the scheme itself is a very good one, because the issue of problem gambling is real, however, it's not an issue for everyone looking to play online.
The clever thing about this approach from the Swedish lawmakers is that you don't directly attack the casinos, who are, to some degree, out of their reach because they are foreign sites. So, by taking aim at the players governments are able to control both the profits of the casino and the potential of the players.
The gambling age in Sweden is 18 years of age and online casinos are permitted as there is no law that exists to prohibit the action of people online from using foreign sites. Therefore, online gambling becomes legal.
Affiliates Fighting for Your Rights
So, what are affiliate sites within the casino industry? Well, they are essentially partnerships that act as a voice for the operators out there. Many laws around the world ban online casinos from advertising in their country, Sweden being one of them.
An affiliate is a commission-led service that acts on behalf of the online casinos looking to service the market of a country. So, sites like svenskaonlinecasino.info, for example, are able to present Swedish players with a range of casino reviews for sites that are both legally licensed to provide online gambling and are able to support the Swedish Krona.
Players online can use the affiliated platforms that act as comparison sites. They will then provide users with unique affiliate links to partnered casinos and are able to offer specialist bonus offers in the process.
The Work of SvenskaOnlineCasino.Info
The number one affiliate site in Sweden right now is Svenskaonlinecasino. They supply a mammoth hub of gambling data and information. They support Swedish players online with a top 10 list of best Swedish casinos currently on the market. They have numerous guides and articles on casino features and bonuses. They provide casino guides that discuss software, payment methods and gambling licenses. They have multiple game guides for every casino game created; teaching you how to play along with professional tips that can potentially help you to win real money online.
The platform also provides reviews on the software developers that are partnered with the casinos online and with this a selection of free demo games.
Yes, directly from their website, Svenskaonlinecasino is providing authentic free slots, free video poker, free roulette, free blackjack and many more free games. These are presented so that players are able to learn before they gamble with real money and so they can understand how real casino games work and function.
The Svenskaonlinecasino website is a collective hub of everything that needs to be known about gambling in Sweden online and what is available. From articles on the law to gaming tips and strategies. For any new player stepping into the gambling world, this platform provides the essentials that help to make their users more rounded players.
Standout Services of Svenskaonlinecasino
The focal point of the Svenskaonlinecasino.info website is to promote casinos; therefore, a key feature is to provide Swedish players with the best casino reviews.
Their reviews give a full breakdown of services and features. Their reviews discuss gaming, banking, software, security, Swedish laws, and promotions.
Now, because they are working in partnership with these gambling services, they are able to broker deals and exclusive promotions that can only be obtained by those using the affiliated service.
Because of the special setup, affiliates can provide users with specialist welcome bonuses for their top 10 casinos. Players can also unlock limited promotions which may be focused on a specific type of bonus offer. Swedes can get exclusive free spins that no other affiliate can provide. Or the affiliate can, for example, offer a list of top Swedish casinos with no wagering requirements within their bonus terms.
Where Do You Stand?
Gambling laws have always been an issue for any country. Whilst governments wish to promote a democratic front, they also cannot afford to lose any voter support. Gambling is and always will be taboo. There does need to be support offered to players that have gambling addictions, but laws should not invoke ruling to the detriment of the majority.
Gambling should only ever be undertaken if the player can afford the losses. It needs to be clear that whilst the potential to win money is very real, the fact is, that winning comes down to pure luck.
Right now, in Sweden, players have lots of choices where to play, there are no laws from stopping you accessing casino sites online. But make no mistake, we are heading towards a tipping point where legislation will seek to invoke rules over what you can deposit, bet, play, and even win. It's the lawmakers that are now gambling with Sweden's liberties.
"Cheer for those who cheer for us": FAVBET calls on Ukrainian football fans to support Ukraine's allies at the 2022 World Cup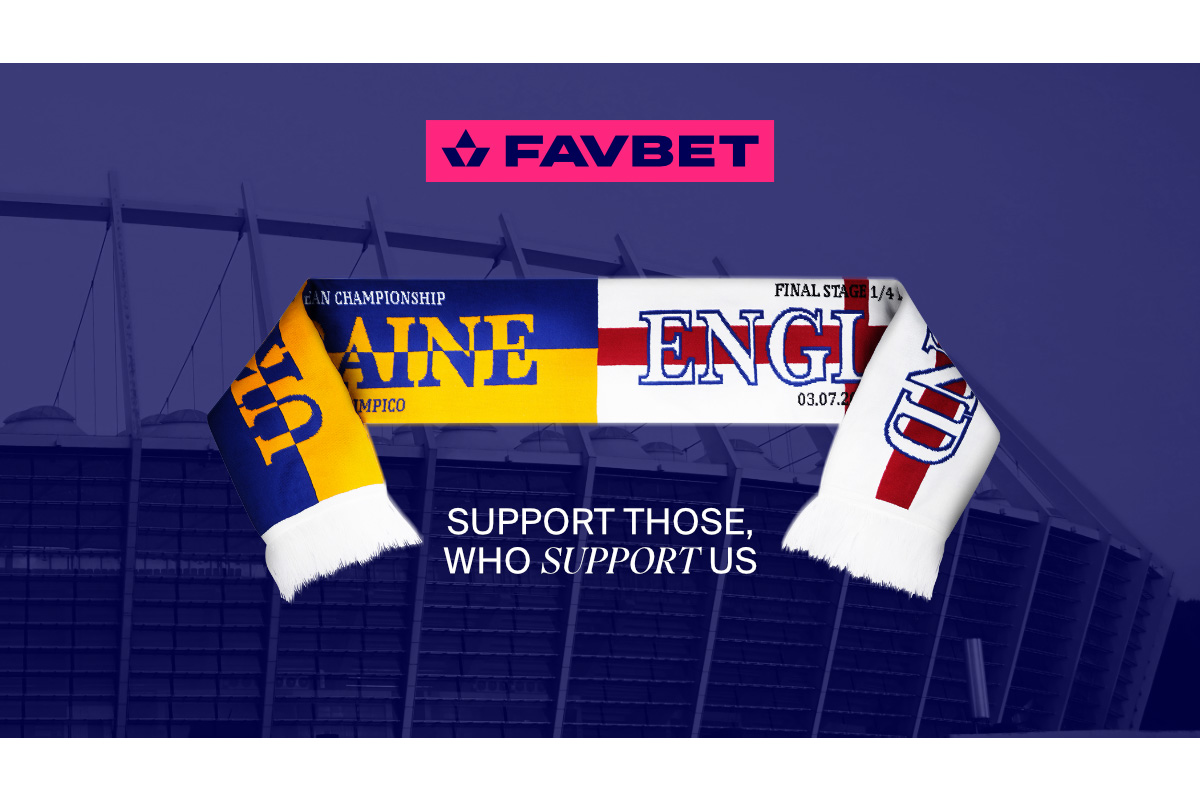 November 20 marked the kickoff of the 2022 FIFA World Cup in Qatar. An event long anticipated by football fans and quite unique in several respects. This year, for the first time ever, the World Cup takes place in the Middle East, in winter, and… against the backdrop of the largest military confrontation in Europe since World War II.
While the stands of Qatari stadiums explode with applause, Ukrainian fans hear explosions in the streets of their cities, and the Ukrainian army bravely resists unprovoked Russian aggression on the several thousand kilometers of frontlines.
However, even in such circumstances, FAVBET and Kyiv-based creative agency Taktika found a way to engage Ukrainian fans and remind the world that football is not only about fighting, but also about unity and support that goes beyond the borders.
"The world will not see our team on Qatar's football pitches, but for almost a year it has been watching our fight on a pitch of a different kind – the battlefield. And not only watching, but tirelessly supporting. England, the Netherlands, Spain, Poland, the USA, France and many other countries have been supplying and training the Ukrainian military, providing shelter to our citizens and defending our interests on the diplomatic front. We decided that the World Cup is a great opportunity to say thank you to Ukraine's allies for this unwavering support," says FAVBET's creative copywriter Mykola Bezkrovnyi.
The campaign is based on short videos shot on the streets of Ukraine's capital city of Kyiv. The centerpiece of the story are the Ukrainian fans with vintage scarves, which, many years ago, they waved during the matches of Ukraine's team against our current allies. "We once held these scarves because we fiercely wanted to defeat you. We hold them now because we sincerely want you to win. Just like you want us to win too," says the voiceover of the campaign's manifesto.
"This campaign was Favbet's idea, and our task was to find the best form and style for it. We realized that we once used to be opponents on the football pitch with almost all of our current allies. Now, the scarves from these matches are turning from symbols of our rivalry into those of unity. Many fans still have them at home as a memory. We decided to use thescarves as a powerful visual symbol and built a campaign around them," says Roman Gurbanov, Taktika co-founder and creative director.
In addition to the manifesto, the campaign also includes videos dedicated to supporting particular Ukrainian allies like Poland and England. The videos were shot by Ukraine-based studio Digital Religion known for their advertising work for the world's leading brands like Samsung, Visa, Pepsi, Uber, and others. Check out the videos on FAVBET's YouTube:
FAVBET's new campaign is not only a token of gratitude to the allies, but also a reminder that the war, unlike a football match, does not end with the referee's whistle. While the World Cup will wrap up in a few weeks, Ukraine will continue its fight against the aggressor that seeks to destroy Ukrainian identity and its need for support will remain as high as ever. That is why FAVBET Foundation is now accepting international donations so that football fans from all over the world can also contribute to Ukraine's victory. Make your donation on the Foundation's official page. 
As an international company with Ukrainian roots, FAVBET has been supporting Ukraine since the first days of Russia's full-scale invasion, implementing numerous humanitarian initiatives and providing the Ukrainian military with the necessary equipment. Today, 95% of FAVBET Foundation's projects are focused on helping the country's citizens and the army, i. e. evacuating residents of frontline cities, purchasing ambulances and vehicles for the needs of the Armed Forces, as well as supplying high-tech communications equipment and drones.
Credentials
FAVBET
Head of Brand – Alexander Tarasov
Brand Manager – Anna Lytvynchuk
Marketing Project Manager – Yanina Baranetska
Creative Producer – Oleksii Marakhovskyi
Digital Content Producer – Iryna Kondratyeva
Creative Lead – Anatoly Simachynskyi
Creative Copywriter – Mykola Bezkrovnyi
Digital Religion
Director – Gleb Feldman
Taktika
Creative Director – Roman Gurbanov
Art Director – Illia Pochkun
Where to play online casino games in Indiana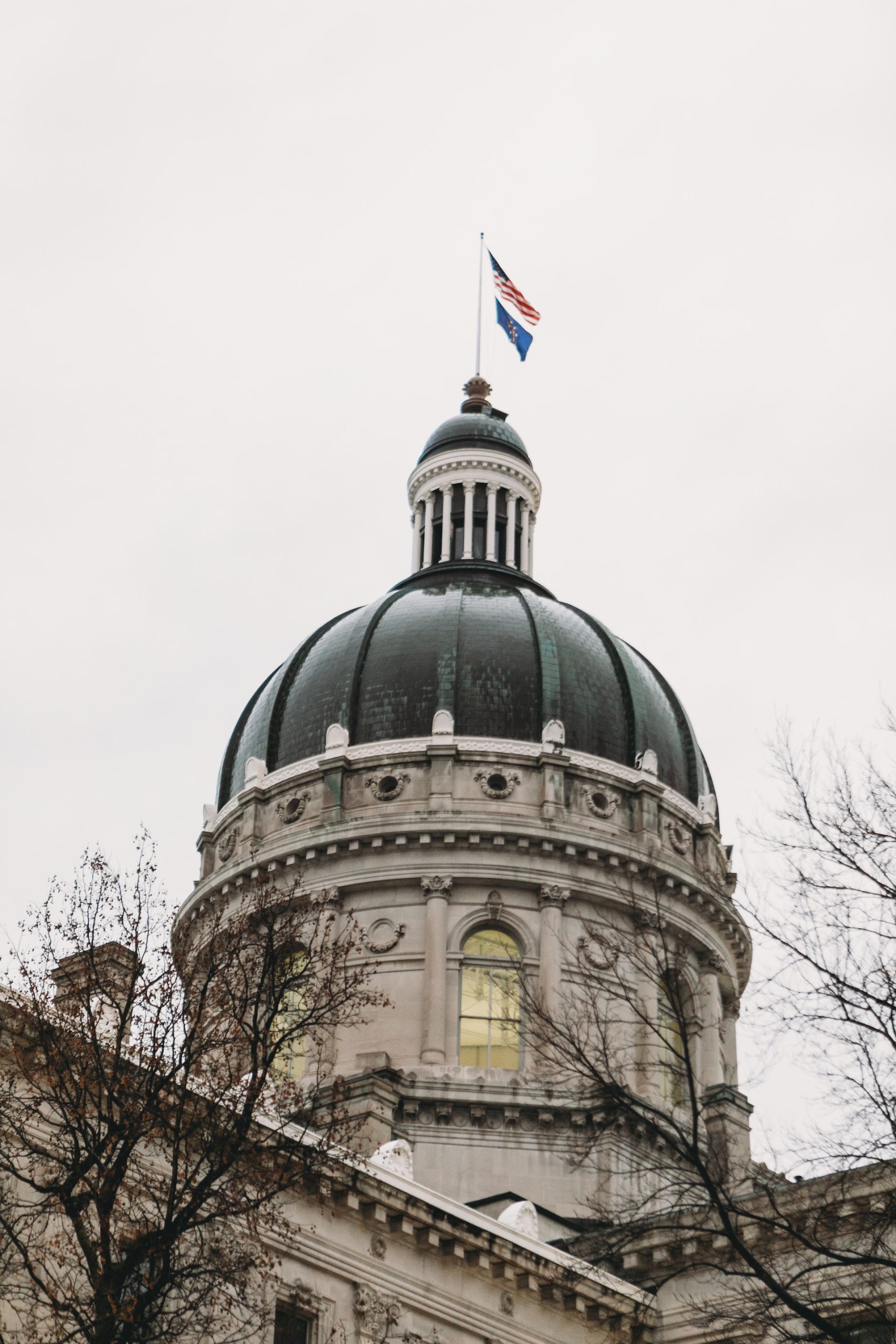 If you are an Indiana resident looking for the best sites to play online casino games, you've come to the right place. The best sites to play online casino games in the state offer players more than just slots. They also feature video poker and live dealer games. If you're in the mood for a little casino action, here are some of the best online casinos in Indiana that you can check out.
Bovada Casino
Bovada Casino offers a variety of payment methods and a wide selection of casino games. Regardless of the method you choose to deposit and withdraw your funds, Bovada will process your transaction as quickly as possible. Its Help Center provides information about common issues and offers ways to get in touch with a live chat agent. Live chat is also available 24 hours a day, but you may experience a longer wait time during busy times.
Some of the best Indiana online casinos offer VIP programs. Players can accrue VIP points for playing certain games and can redeem them for prizes such as cashbacks, hotel stays, and bonuses. Players should also consider safety when choosing a gambling site. A regulated site will be much safer for players.
Bovada Casino has a sterling reputation. It uses reliable casino software providers, like RealTime Gaming and Rival Gaming, and is known for having an active community of players. In addition, it boasts an exceptional VIP program and excellent customer service.
XBet sportsbook
If you want to play real money casino games online, you should choose an operator that is regulated by the state of Indiana. This state is unlike many others in the US in that it does not allow gambling sites operated overseas. You should check with your local police department if you are planning to play in an offshore casino because you could be facing criminal prosecution.
XBet sportsbook is a great choice for Indiana residents. It offers an array of promotions, live table games, and live chat support. You can also find many popular sports and leagues from the US. In fact, the sportsbook is ranked among the top sportsbooks in the country. It has updated and early odds for all major leagues and offers both pre-game and in-play markets.
When choosing a site to play online casino games in Indiana, you should choose a site that offers customer support. It should also offer a contact page for problem gambling organizations. In addition, the site should offer responsible gambling tools like betting limits, timeouts, and reality checks.
Wild Casino
Many online casinos in Indiana offer match deposit bonuses, allowing you to double or even triple your deposit. These bonuses give you more money to spend on your favorite games. Some of these casinos offer match deposit bonuses for new and returning players, too. It doesn't hurt to try them out before making a deposit.
Some of these online casinos are licensed in Indiana, but they don't have a physical location. You can still get the authentic casino experience, such as playing live-streamed table games. These games allow you to chat with the croupier while you play. This is a popular option for online casinos in Indiana.
If you're looking for a site to play online casino games in Indiana, you should consider Wild Casino. Their website has over 250 games available to players from all over the world. You can find popular slots like Wheel of Fortune or other games with five-reels and a bonus wheel. In addition to offering more than 250 games, the site also offers bonus codes that can get you up to $1,000.
Super Slots
Super Slots Casino is a gaming website with a large selection of video slots. Their collection includes games by popular software providers such as Betsoft and Nucleus Gaming. These providers offer games with 3D graphics and character animations that look and feel real. Many of these providers release new games every month, so the Super Slots selection is expected to continue to grow. In addition, the casino has recently added Dragon Gaming as a software provider.
The casino accepts players from most countries, with the exception of New Jersey. In addition to slots, they also offer baccarat, roulette, and blackjack. All three of these games can be played by a live dealer. Moreover, Super Slots accepts deposits and withdrawals in a range of currencies. The casino offers a variety of deposit methods, including cryptocurrencies. In addition to standard bank and credit cards, players can also deposit using bitcoin or Ethereum.
Super Slots offers its players a generous welcome bonus that allows them to get started playing immediately. This deposit bonus is valid for new players only and can be used in both live dealer games and slots. The bonus is subject to a 20k max win cap and must be redeemed within 30 days.
Conclusion
The best online casino in Indiana depends on your preferences. If you're looking for a large selection of games, you should consider Wild Casino. They offer more than 250 games from popular providers. If you're looking to play with a live dealer, Super Slots offers blackjack, roulette, and baccarat. You can also find generous bonuses at both casinos. When choosing an online casino in Indiana, make sure to check the licensing and customer support options. You should also check for responsible gambling features like betting limits and timeouts.
Ten percent of World Cup bets will be with crypto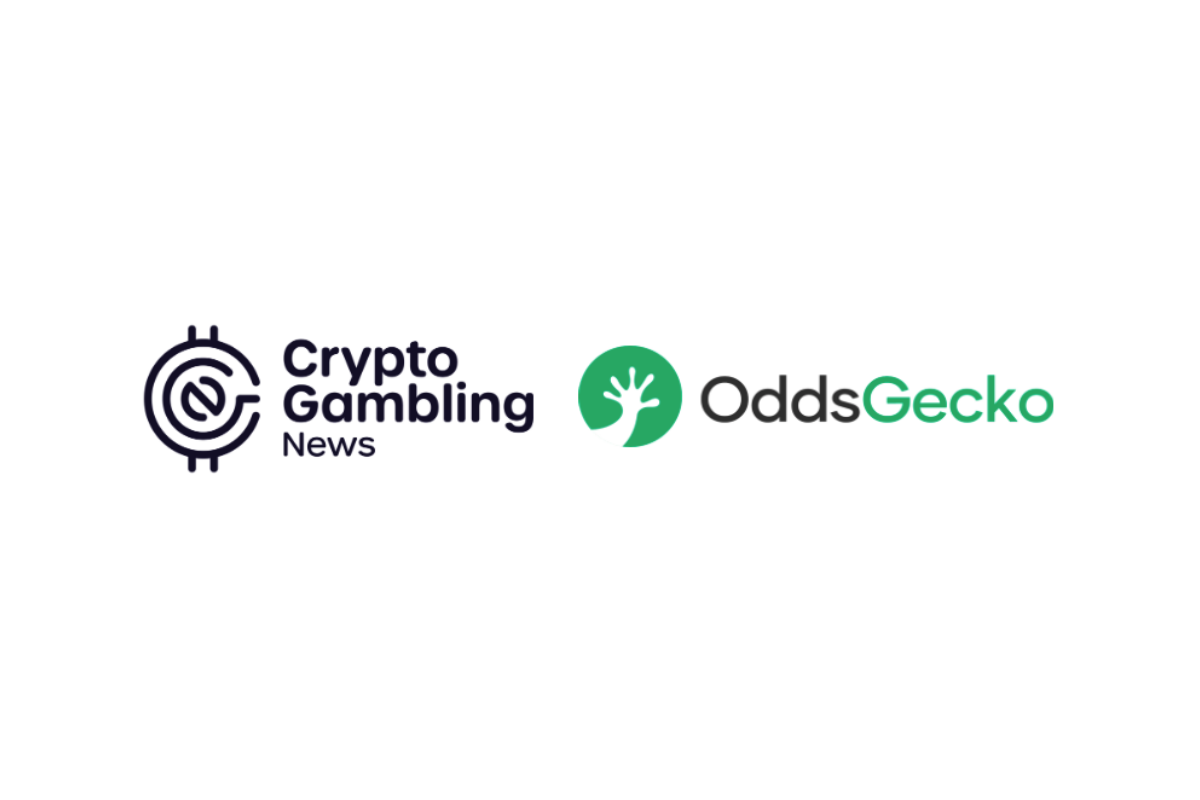 One in every 10 dollars bet on the 2022 World Cup will be a cryptocurrency wager, according to new research from CryptoGamblingNews.com and OddsGecko.com.
The leading crypto-focused affiliates conducted an extensive survey of World Cup betting based upon interviews with operators as well as on-chain analysis.
With global wagering on the event likely to exceed 2018's estimate of $130 billion, total crypto wagers on games in Qatar will total around $18 billion.
Bitcoin will remain the preferred choice among cryptocurrency punters, with around 60 percent of total volume, followed by stablecoin Tether (USDT), which should account for about 30 percent. Other coins likely to see strong betting action during the tournament include Binance Coin (BNB), Tron (TRX) and Cardano (ADA).
A spokesperson said: "Cryptocurrency betting has come a long way over the past four years, and we expect it to account for a significant share of total industry handle throughout the coming month of football. With regulators increasingly looking at ways to incorporate cryptocurrency betting into both existing and new licensing frameworks, this is a trend that's only going to continue."
CryptoGamblingNews.com is the leading news portal for the crypto gambling space, featuring daily news and in-depth analysis of the fast-growing sector.
OddsGecko.com is a crypto-focused odds comparison website, allowing bettors to quickly identify the best value option for their wagers.