Svenskaonlinecasino.info: A Review of Sweden's Right to Gamble Online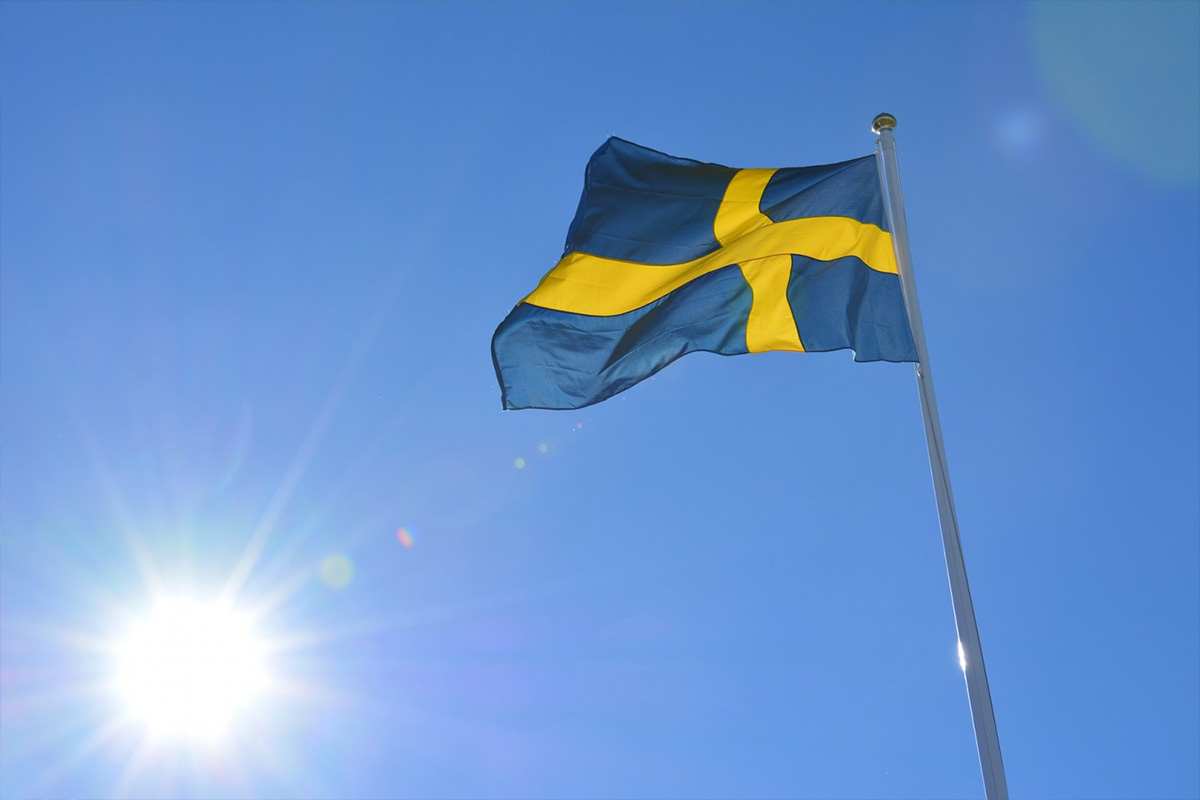 For many players online that wish to gamble, often the goal-posts are shifted with new laws and ruling that makes playing online seem more arduous. No country or group of people have had such dynamic shifts in law as those living in Sweden.
This is the subject of the article, your rights of play, should you be living in Sweden and a look at one online gambling affiliation that is providing legal content that Swedes can access to fulfil their enjoyment of gambling online inside of Europe's top online casinos.
Online Gambling in Sweden
When it comes to gambling in Sweden, the situation isn't that different from many other countries around the world. Online casinos in Sweden are usually not registered within Sweden itself. In fact, the majority of EU casinos are registered in Malta.
There is an odd anomaly with Sweden because despite there being several crack-downs over the years, it is still one of the most productive and busy markets online when it comes to membership numbers within online gambling services.
A driving force behind this is done by the work of affiliated partnerships that work on behalf of the casinos that are otherwise suffocated by legal restrictions.
What are the Laws in Sweden?
Swedish online gambling laws have changed over the decades to tie in with the ever-changing political zeitgeist. More recently, the government, in conjunction with The Swedish Gambling Authority, are looking to limit the amounts that can be spent i.e., deposited, into an online casino. Now, the controversy is that governments are, in this instance, trying to dictate how people can spend their own finances.
Now, the scheme itself is a very good one, because the issue of problem gambling is real, however, it's not an issue for everyone looking to play online.
The clever thing about this approach from the Swedish lawmakers is that you don't directly attack the casinos, who are, to some degree, out of their reach because they are foreign sites. So, by taking aim at the players governments are able to control both the profits of the casino and the potential of the players.
The gambling age in Sweden is 18 years of age and online casinos are permitted as there is no law that exists to prohibit the action of people online from using foreign sites. Therefore, online gambling becomes legal.
Affiliates Fighting for Your Rights
So, what are affiliate sites within the casino industry? Well, they are essentially partnerships that act as a voice for the operators out there. Many laws around the world ban online casinos from advertising in their country, Sweden being one of them.
An affiliate is a commission-led service that acts on behalf of the online casinos looking to service the market of a country. So, sites like svenskaonlinecasino.info, for example, are able to present Swedish players with a range of casino reviews for sites that are both legally licensed to provide online gambling and are able to support the Swedish Krona.
Players online can use the affiliated platforms that act as comparison sites. They will then provide users with unique affiliate links to partnered casinos and are able to offer specialist bonus offers in the process.
The Work of SvenskaOnlineCasino.Info
The number one affiliate site in Sweden right now is Svenskaonlinecasino. They supply a mammoth hub of gambling data and information. They support Swedish players online with a top 10 list of best Swedish casinos currently on the market. They have numerous guides and articles on casino features and bonuses. They provide casino guides that discuss software, payment methods and gambling licenses. They have multiple game guides for every casino game created; teaching you how to play along with professional tips that can potentially help you to win real money online.
The platform also provides reviews on the software developers that are partnered with the casinos online and with this a selection of free demo games.
Yes, directly from their website, Svenskaonlinecasino is providing authentic free slots, free video poker, free roulette, free blackjack and many more free games. These are presented so that players are able to learn before they gamble with real money and so they can understand how real casino games work and function.
The Svenskaonlinecasino website is a collective hub of everything that needs to be known about gambling in Sweden online and what is available. From articles on the law to gaming tips and strategies. For any new player stepping into the gambling world, this platform provides the essentials that help to make their users more rounded players.
Standout Services of Svenskaonlinecasino
The focal point of the Svenskaonlinecasino.info website is to promote casinos; therefore, a key feature is to provide Swedish players with the best casino reviews.
Their reviews give a full breakdown of services and features. Their reviews discuss gaming, banking, software, security, Swedish laws, and promotions.
Now, because they are working in partnership with these gambling services, they are able to broker deals and exclusive promotions that can only be obtained by those using the affiliated service.
Because of the special setup, affiliates can provide users with specialist welcome bonuses for their top 10 casinos. Players can also unlock limited promotions which may be focused on a specific type of bonus offer. Swedes can get exclusive free spins that no other affiliate can provide. Or the affiliate can, for example, offer a list of top Swedish casinos with no wagering requirements within their bonus terms.
Where Do You Stand?
Gambling laws have always been an issue for any country. Whilst governments wish to promote a democratic front, they also cannot afford to lose any voter support. Gambling is and always will be taboo. There does need to be support offered to players that have gambling addictions, but laws should not invoke ruling to the detriment of the majority.
Gambling should only ever be undertaken if the player can afford the losses. It needs to be clear that whilst the potential to win money is very real, the fact is, that winning comes down to pure luck.
Right now, in Sweden, players have lots of choices where to play, there are no laws from stopping you accessing casino sites online. But make no mistake, we are heading towards a tipping point where legislation will seek to invoke rules over what you can deposit, bet, play, and even win. It's the lawmakers that are now gambling with Sweden's liberties.
Fiat & Crypto: King Billy players get the best of both worlds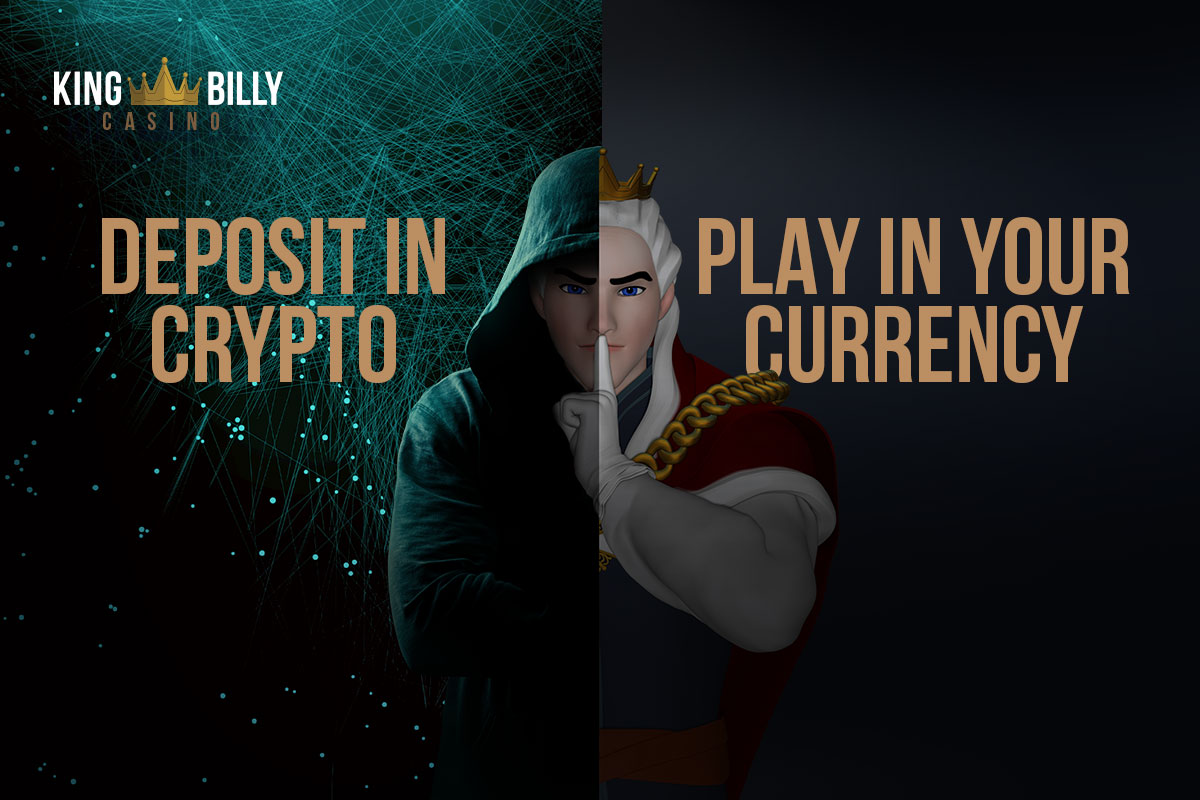 See how the casino players can deposit in crypto and play in fiat. 
Since the dawn of e-gaming robust payment systems have been crucial for the success of any online casino, as they are a key factor in creating a positive and satisfying gaming experience. Moreover, the availability of different payment options allows players to choose the method that works best for them, whether it be classical fiat money or cryptocurrency.
But is it possible for an operator to give its players the best of both worlds, fiat and crypto at once? Yes, it is, with the King Billy feature "deposit in crypto, play in fiat". The concept is simple. A casino player deposits in crypto (choosing among 4 cryptocurrencies King Billy supports). Then, the system automatically shows them their balance in the currency of their choice (among the 14 currencies King Billy supports, used by more than 3 billion people worldwide). When the players withdraw, their transaction takes place back in crypto. 
What are the advantages of this system? Ruslan Legenzov, King Billy Casino Head of Affiliates (or "Lord of Affiliates" as the internal etiquette demands) has the answers: "Good things come in threes, and there are certainly 3 very good things about our "deposit in crypto, play in fiat" feature.
First of all, depositing in crypto means less hassle and paperwork for the player and elimination of the dreaded "transaction not coming through" issue. This has been a problem and actually a torment for many of our players in remote areas of the world. As a global casino, we are happy to act in ways that give peace of mind to our players.
Secondly, this system offers a greater player experience to the King Billy Citizens and Nobles, as they can now take advantage of our numerous promotions and offers in fiat. For example, players who deposit in crypto can now participate in our extremely popular fiat-only "Slot of the Month" offer, that's been a staple of our casino since our launch. 
Finally, with "deposit in crypto, play in fiat" our players, especially the not so cryptocurrency-savvy have a much clearer understanding of their wins or losses. I am sure that a player, let's say from Vietnam, prefers to see, in real time, how much his slot win is worth in the Vietnamese Dong than running in parallel a crypto converter tool to do the math!"
Well said and well done your Majesty. 
For those interested in the "deposit in crypto, play in fiat" feature, King Billy Casino accepts the following currencies: Euro (€), US Dollar ($), Canadian Dollar (C$), Australian Dollar (A$), New Zealand Dollar (NZ$), Norwegian Krone (kr), Indian Rupee (₹), South African Rand (R), Vietnamese dong (₫), Indonesian rupiah (Rp), Malaysian ringgit (RM), Thai baht (฿) and the Philippine peso (₱). King Billy also accepts the following cryptocurrencies: Bitcoin (BTC), Ethereum (ETH), Litecoin (LTC) and Tether (USDT).
King Billy Casino is a new-generation online casino, launched on St. Patrick's Day in 2017. It is available in 4 languages (English, German, French and Finnish) and it has an impressive record in awards with 25 wins, shortlists and other distinctions, and an amazing variety of features and games. King Billy has prioritized the creation of a superb user experience, focusing on the myth of King Billy and his Kingdom and treats all players with the specialness they deserve. 
Records tumble as iGB Affiliate London grows attendance by 40% with delegates travelling from 101 nations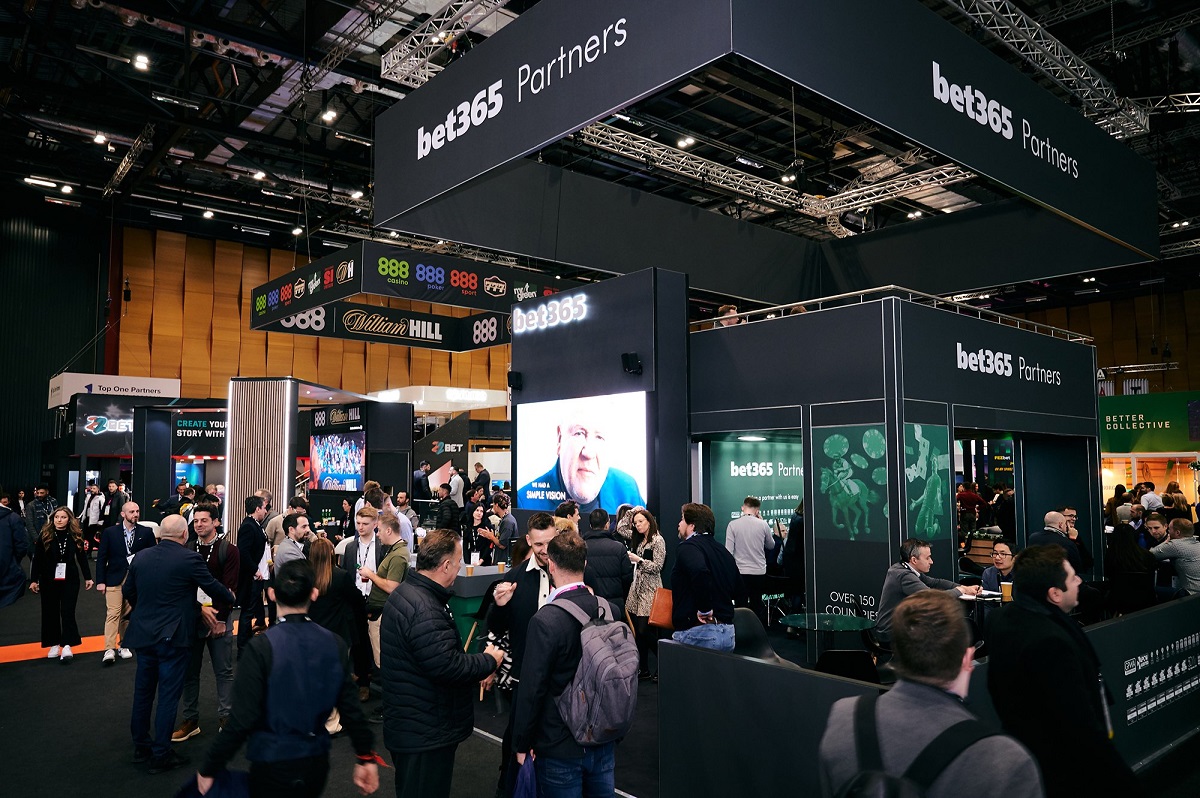 The 2023 edition of iGB Affiliate London has broken all records with more attendees travelling from more countries than at any time in the event's history. The number of unique show visitors attending iGB Affiliate London '23 totaled 5,763 a 40% uplift on the April 2022 edition (4,116) and 19% ahead of 2020 (4,844) which was the last edition of iGB Affiliate London to take place prior to Covid. The number of visitor days which measures return visits, stands at 7,176.

The brand's impressive international credentials were once again in evidence with visitors travelling to London from 101 nations – the first time that iGB Affiliate London has broken through the symbolic 'three figures' for international representation.
With every show metric in positive territory Portfolio Director Naomi Barton expressed her thanks to the entire iGB Affiliate community for its support and for helping to make the 2023 edition so successful. She stated: "We've worked in partnership with colleagues active in the iGaming Affiliate sector to deliver an event that provides what the industry requires across all fronts.
"Our focus was to deliver on our pledge to provide delegates with access to new business strategies, new thinking, new trends, new technologies and new content, in the process keeping the iGB Affiliate London proposition fresh and compelling."
"This edition of iGB Affiliate London was physically the largest on record and the continued demand for space from both new and existing exhibitors underlines the fact that iGB Affiliate London is regarded by our stakeholders -who are based throughout the world –  as being their flagship event."
"Significantly 24% of attendees were making their first appearance at iGB Affiliate London with 1 in 10 affiliate visitors new to gambling. The ability to bring new people into the igaming affiliate space represents an important attribute of the brand."
Away from the exhibition show floor a total of 450 sector professionals attended the prestigious iGB Affiliate Awards which recognized the 'best of the best' across 19 categories. Better Collective Co-founders, Jesper Søaard (CEO) and Christian Kirk Rasmussen (COO) were awarded with the blue riband 'Affiliate Idol – Lifetime Achievement Award' for their successful contributions to the industry.
On receiving the Award Jesper Søgaard, Co-founder and CEO said: "I speak for Christian too, when I say that it is an incredibly humbling feeling to not only have been considered but chosen to receive the Affiliate Idol Award. Christian and I may have laid the foundation for something great but without our dedicated colleagues, Better Collective would not be where it is today. I am very honoured but also trust that with our vision to become the Leading Digital Sports Media Group, 'the best has yet to come'."
The Affiliate Awards sponsors comprised V.Partners (Stage Sponsor), Safe Affiliates Programs (Photobooth), YGAM (Safer Gambling) and Trueplay (NFT).
Casino Guru Awards invites you to watch the live ceremony on February 22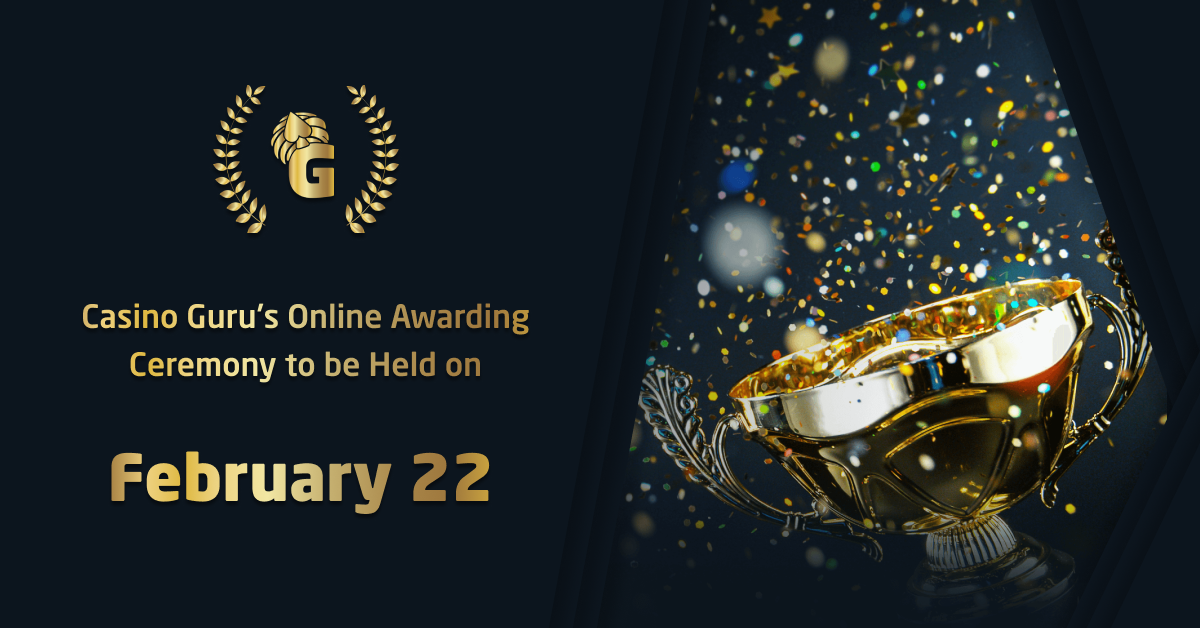 The Casino Guru Awards Ceremony is just a week away with the grand date set for Wednesday, February 22 at 13:00 CET. The event will take place online and reunite casino experts and companies, distinguishing them for their efforts and hard work in making the gambling industry a safer place for everyone.
Casino Guru Awards 2023 will reveal the names of the winners of each of the seven categories online during a YouTube live stream hosted by the team. During the event, each of the seven categories will be discussed and a winner – finally announced. 
The inaugural edition of the Awards focuses on distinguishing brands across seven core categories that are considered the linchpin of safe and responsible gambling in the industry. Those categories are as follows:
The Fairest Bonus Policy
The Fairest General T&Cs
The Most Impactful Social Responsibility Initiative
The Best Implementation of RG Tools
The Most Transparent Casino
The Most Effective Handling of Complaints Voice of the People
To judge each of the categories, Casino Guru Awards turned to some of the most prominent names in the gambling industry who sat as judges across the panels and sought to distinguish the most worthwhile and deserving gambling companies. The event's schedule is as follows:
13:00 Event Begins
13:10 Panel with industry expert judges

 

13:30 Winner of 'The Most Impactful Social Responsibility Initiative' category
announced

 

13:30 Winner of 'The Best Implementation of RG Tools' category announced

 

14:05 Short Break
14:10 Winner of 'The Most Effective Handling of Complaints' category announced

 

14:30 Winner of 'The Fairest Bonus Policy' category announced

 

14:50 Winner of 'The Fairest General T&Cs' category announced

 

15:10 Winner of 'The Most Transparent Casino' category announced

 

15:30 Short Break
15:35 Winner of the 'Voice of the People' category announced
The nominees include prominent operators, international gambling and entertainment giants, safe and responsible gambling specialists, tech and data companies, and others. 
Apart from the seven core categories judged by the expert list of specialists, Casino Guru Awards 2023 features a "Voice of the People" category voting for which has been going since December 1, 2023. The category's winner, driven solely by people's votes, will also be revealed during the upcoming ceremony next week. 
Casino Guru proudly invites you to the Casino Guru Awards 2023 ceremony, which you will be able to attend virtually. Viewers are encouraged to ask questions, and should they want to, open discussions using the Slido platform. Do not miss the biggest iGaming event next week – tune in to watch Casino Guru Awards 2023!