EuroKing pulls out from French market, increases focus on other markets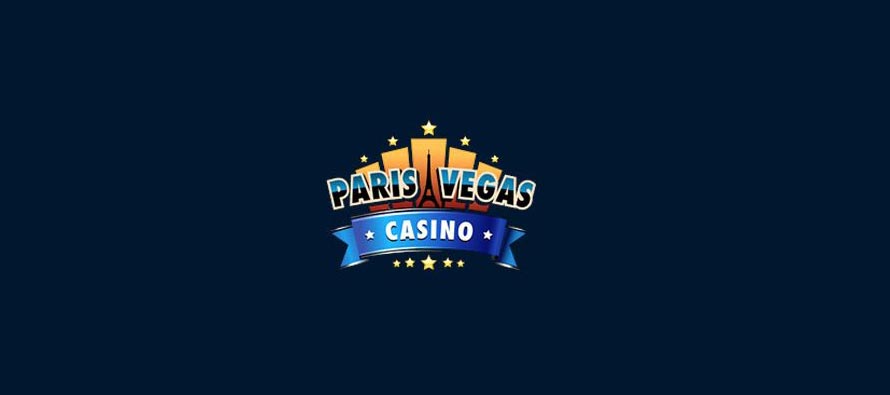 In recent e-mail, EuroKingAffiliates(Silver Sponsor Affiliate Program) has announced that two of their well know brand in the French market will not be available for players any more.
This is to information has come due to legal reasons and the Affiliate Program informed their affiliate that unfortunately they are forced to leave the French market with immediate effect, therefore EuroKing and ParisVegas will no longer be accepting traffic from France and its satellite countries (France, French Guiana, French Polynesia, French Southern Territories, Reunion, Martinique, Mayotte).
The affiliates are asked kindly to update their website(s) accordingly.
For those who promoted their brands on the French market, EuroKingAffiliates would like to thank them for their work and being with them.
EuroKing and ParisVegas are however staying active on all other markets such as Germany, Spain, Italy, Portugal, Norway, Sweden, Russia and more. The team at Euroking would be pleased to hear from you whether you would like to update your marketing tools to any other markets you work with.
Should you need any further information, you are of course welcome to contact their affiliate manager. You find their details here.

Cellxpert Launches Advanced Tagging Feature Empowering Affiliate Managers to Streamline Affiliate partner management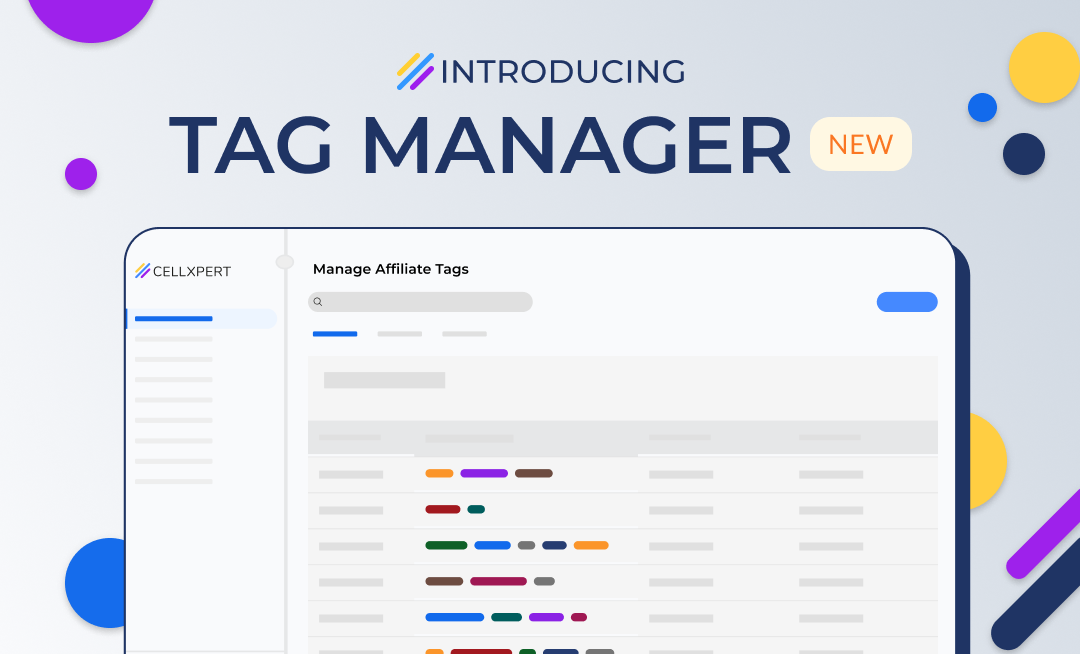 Cellxpert, a leading provider of affiliate tracking and program management solutions, is pleased to announce the release of its innovative tagging feature for system operators. This technical enhancement, known as the "Tag Manager", was released into the Admin dashboard for affiliate managers today. The new custom tag management function will assist system administrators to efficiently tag and segment their affiliate partners for streamlined organization and improved productivity.
In response to the growing complexity of managing large affiliate programs, Cellxpert has developed this cutting-edge feature to simplify the process of handling and organizing tags associated with affiliates. With the new "Manage Tags" section, affiliate managers can now access a comprehensive overview of tags within the affiliate management interface, offering a seamless experience when searching for affiliate partners or grouping them together in segments based on specific customized tags.
By leveraging this advanced functionality, affiliate managers gain greater control and efficiency in partner management and reporting processes.
Key features and benefits of the "Manage Tags" section now include:
Simplified Tag Management

: The intuitive interface allows affiliate managers to easily create, modify, and hide tags as needed. This streamlines the process of organizing partners based on specific criteria or attributes.

Customized Tag Creation

: Cellxpert enables the creation of custom tags tailored to the unique needs of each affiliate program. Administrators can assign tags to partners based on their performance, industry, geographic location, traffic or campaign type or any other relevant reporting parameters.

Efficient Partner Search:

With tags prominently displayed in the affiliate management section, affiliate managers can quickly locate and filter partners based on specific tags. This feature eliminates the hassle of manually searching through an extensive partner list and enables faster decision-making.

Enhanced Partner Segmentation

: The ability to assign multiple tags to partners allows for more granular segmentation. Affiliate managers can create segments based on specific combinations of tags, facilitating targeted campaigns, personalized communications, and optimized reporting.
"Cellxpert is dedicated to providing industry-leading solutions that empower affiliate managers to optimize their partner management processes," said Assaf Dor, CEO of Cellxpert. "With the introduction of the 'Manage Tags' section, we are excited to deliver a feature that simplifies affiliate program management and offers enhanced control and organization for our valued clients."
The upgraded tagging feature is now available to all Cellxpert users as part of the platform's latest update which rolled out today. Existing customers can access the "Manage Tags" section by logging into their Cellxpert account.
BetConstruct Expands Its List of Offerings with a New Affiliate Program Management Service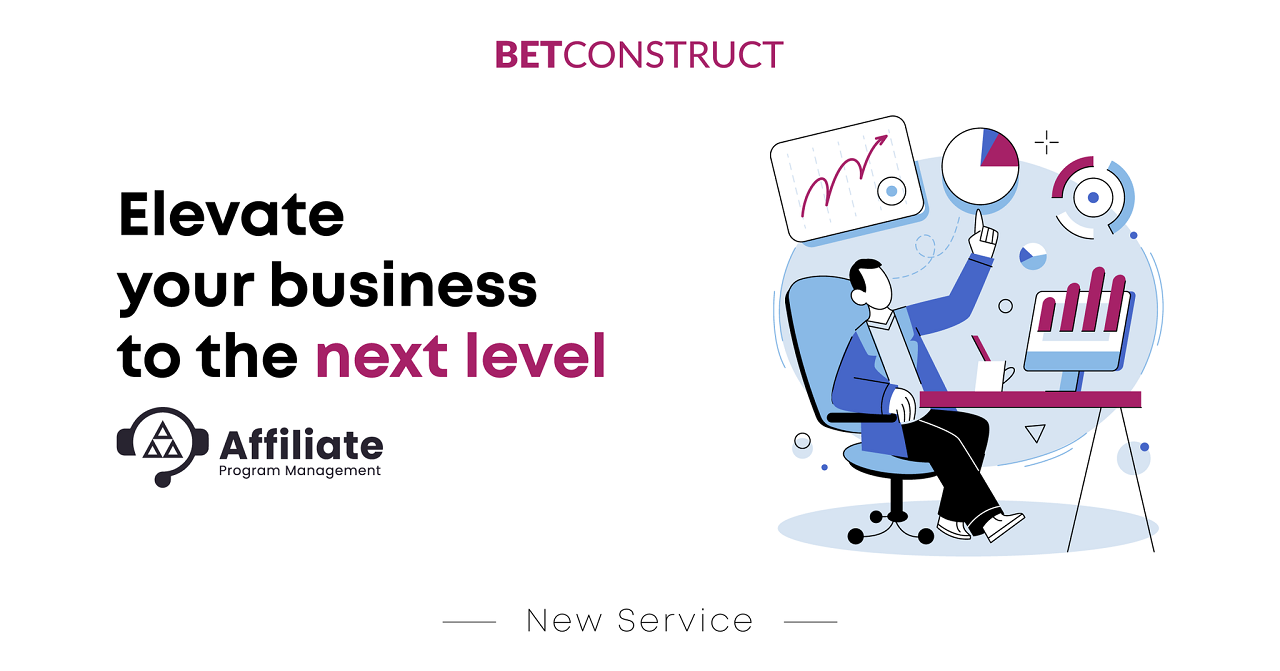 BetConstruct launches a new Affiliate Program Management service for all its current and future partners to help them with affiliate marketing and management. 
Affiliate marketing has been gaining popularity in the iGaming industry, and BetConstruct is once again meeting market demands. The service aims to provide iGaming businesses with a complete list of tools and features to manage and optimise their affiliate marketing programs effectively.
One of the main highlights of the service is the coaching and consultation of the partner's team members through multiple educational materials to maximise the effectiveness of the affiliate program. Additionally, the service offers landing page customisation, link and media creation support, and global configuration setups to accurately convey every business' brand message and identity.
As for operations directly linked to affiliates and finances, the service includes a commission plan setup based on the target market and aligned with current trends to suggest the best price beneficial both for companies and affiliates. Contribution cost setup is also provided to manage budgets and ensure maximum ROI.
With its multi-faceted design and partner-centric approach, BetConstructs offers an all-in-one Affiliate Management service to cover every aspect of affiliate marketing fully. The service is accurately tailored to every partner's requirements and is the perfect option for amplifying their ROI and boosting conversions.
BetConstruct constantly follows industry trends and is always ready to come up with new solutions resonating with partner needs and requirements!
Affilka by SoftSwiss launches new module for sportsbook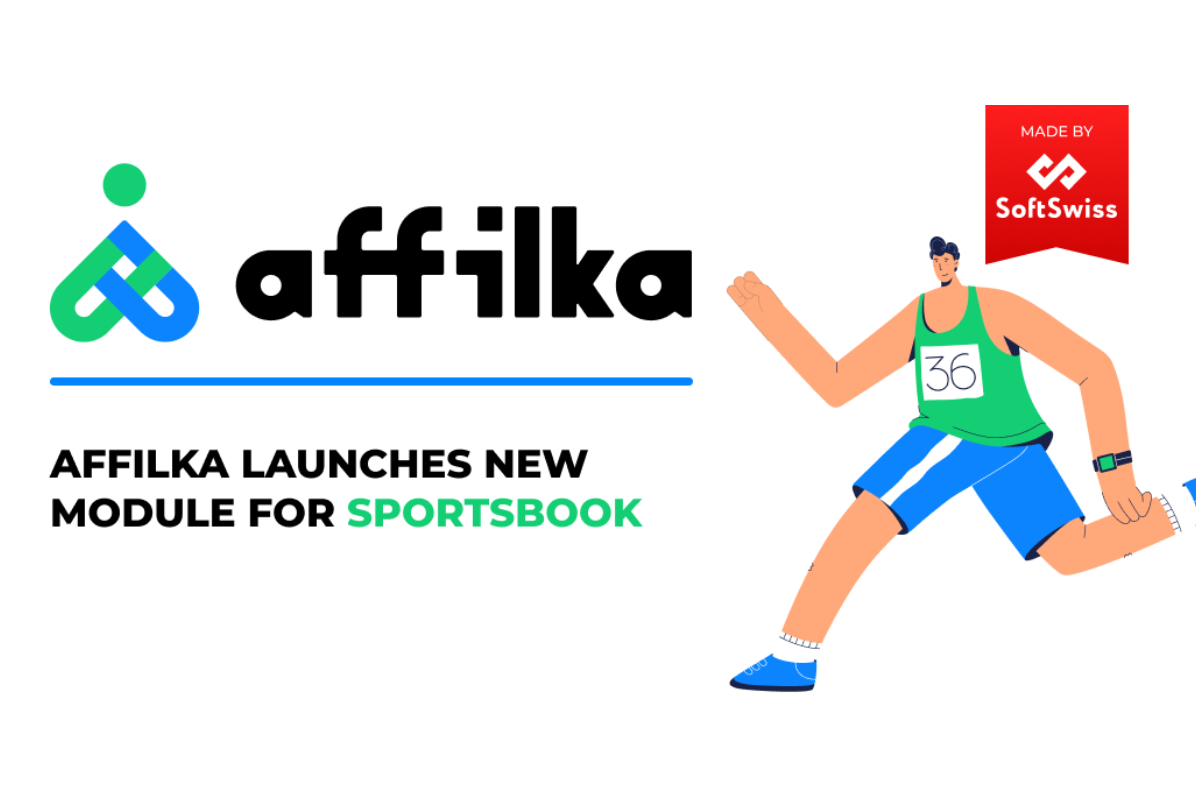 Affilka by SoftSwiss recently announced the official launch of its new module designed specifically for sportsbooks. Now the innovative affiliate platform provides its services not only to online casino projects but also to the sports betting industry.
Affilka expanded its functionality by adding an additional Sportsbook module, which may be turned on and off, depending on the availability of a sportsbook within a particular project. The new module includes an upgraded API, which enables raw data collection on multiple player activities within sportsbook solutions from iGaming brands.
In addition to such player activities as Visits, Registrations, First deposits, Deposits, and Cashouts, Affilka now also collects the following data on sports betting activities on a player level: Sportsbook bets, Sportsbook cancelled bets, Sportsbook wins, Sportsbook GGR (gross revenue), Sportsbook bonuses, Sportsbook balance corrections, Sportsbook third party fees, Sportsbook NGR (net revenue).
Anastasia Borovaya, Affilka Product Owner at SoftSwiss, commented: "We're excited to be launching this new module for the sports betting industry and therefore expanding our services to more exciting new projects. The sports betting industry is developing at an exceptionally rapid pace. More and more of our customers who operate online casinos are expanding by establishing sportsbook solutions. We couldn't stand aside, therefore we decided to offer our current and future clients a new option that expands opportunities and helps to increase their efficiency."
Moreover, significant improvements were made to the commission constructor for CPA and RevShare deals within sportsbook projects. In terms of RevShare deals, sportsbook operators can share a percentage of their net revenue with their partners. The percentage of revenue payable to affiliates may be fixed or may be defined by various performance tiers. For example a percent of revenue may depend on the number of FTDs, number of deposits, or sportsbook net revenue tiers. As for CPA deals, an operator may set the rules for player qualification based not only on their deposits but sportsbook bets as well. Hybrid deals are also available and include the same settings as the CPA and RevShare models.
As for postbacks, similar to Casino NGR postback, Affilka added a new postback event – Sportsbook NGR. This postback is sent with Sportsbook NGR amount for each player (for a particular period). In addition to that, the parameters of Sportsbook bets were added to several types of qualifying postbacks.
Affilka is an affiliate marketing platform developed by SoftSwiss. A reliable, safe, and trustworthy tool allowing iGaming operators to manage and analyze their affiliates and their marketing performance. The solution offers automated payouts to affiliates via built-in payment processing methods, an advanced commission constructor, powerful reporting, and in-depth analytics.