Latest News from Condor Affiliates – What to expect in April 2016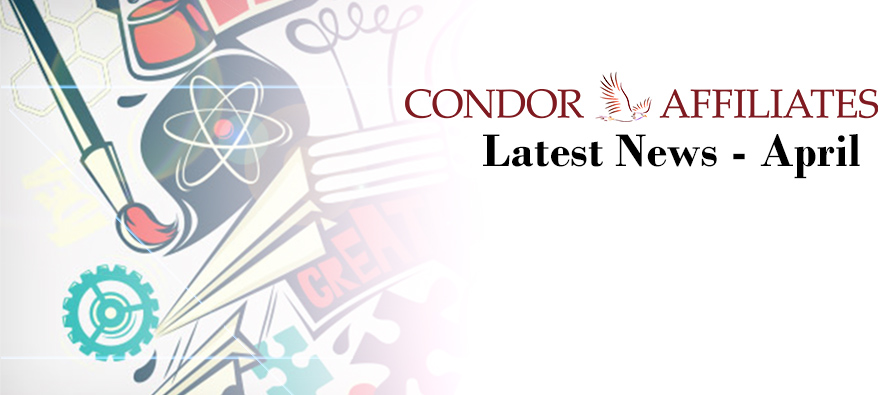 Even if the latest topic is 24Bettle, we're both engaged in creating the best casino brand that players have ever seen and in enhancing the other brands, which are undergoing changes for the better.
This is the perfect time to attain a high conversion rate, as the upgraded features are to get players thrilled and glued! Read on to learn it all.
B-Bets casino has a new look and a promotional video 
b-Bets is all about the unique bonuses' auctions and advanced sportsbook features and we're happy to announce that it has received a new fresh look that includes not only graphical creative changes to its homepage – and a new game menu that makes browsing through the games easier – but also a new background and a promotional video.
b-Bets Casino
de b-Bets
This short video explains b-Bets concept in a straightforward way, so if you promote this casino you're welcome to broadcast its video.
[spacer color="8BC234″ icon="Select a Icon" style="2″]
Rembrandt Casino is going to be upgraded
On the 12th of April a new Rembrandt Casino will be put live!
The unique selling points of Rembrandt Casino new version consist of:
– a more modern look and feel;
– enhanced speed;
– lower minimum deposit (€10);
– totally responsive design;
– jackpot tickers;
– better navigation.
You'll be provided with updated marketing materials as well as new ones, so you can promote this brand to its most.
Please make sure you take a bit of time to update any content you depend on to promote Rembrandt Casino, and don't hesitate to get in touch with us if you need.
[spacer color="8BC234″ icon="Select a Icon" style="2″]
b-Bets and Rembrandt Casino have new welcome packages
We have made alterations for the better in the Welcome Bonuses. We're sure players will care for the second deposit bonuses that are now available at b-Bets and Rembrandt Casino:
b-Bets: 1st deposit >> 100% up to €250 | 2nd deposit >> 25 Free Spins
Rembrandt Casino: 1st deposit >> 100% up to €200 | 2nd deposit >> 20 Free Spins
Most part of the banners in English have been updated and replaced, but if the banners you have placed in your website are not displaying the new second welcome bonus correctly, please either replace them with the updated ones that you'll find under the Marketing Tools of each brand area or get in touch with your affiliate manager to place your custom order.
Please update any information you might have published on your website(s) about the welcome bonus package accordingly.
Should you have any question, doubt or request, please don't hesitate to contact us.
[spacer color="8BC234″ icon="Select a Icon" style="2″]
New minimum deposit at 24Bettle and at Rembrandt Casino
24Bettle is one-of-a-kind online casino and sportsbook, and we want players to have no excuses when it comes to try it and see for themselves. Thus, to make it even more attractive and fair, a new minimum deposit amount has been put in place: €10.
And we're going to adopt the same minimum deposit amount at Rembrandt Casino too! This is to happen when the new version of the brand is launched – from the 12th of April onwards!
[spacer color="8BC234″ icon="Select a Icon" style="2″]
Introducing 24Bettle's Bettle Managers and their webpage
24Bettle is all about leveling up through completing achievements!
So, what better idea could there be than having a figure that interacts directly with players, by giving them a hand and a boost to their confidence so they go up levels?
This is an interactive retention feature that will surely reflect in your conversion rates from now on.
In the Bettle Manager page, players will also find news, unmissable promotions, the hottest new games, the latest big wins, the Bettle Manager's tweets feed and much more!
Each Bettle Manager has his/her own unique way of dealing with players, but all of them are to certainly take part of an unforgettable and interactive casino experience!
[button link="https://www.dmaxepaper.com/epaper/link.php?M=8787063&N=25507&L=19824&F=H" icon="Select a Icon" side="left" target="blank" color="b70900″ textcolor="ffffff"]Go to the Bettle Manager Page[/button]
[spacer color="8BC234″ icon="Select a Icon" style="2″]
New Sportsbook Live Display at b-Bets & 24Bettle
The b-Bets and 24Bettle sportsbooks have an all new live graphic display.
This live widget gives the sports betting enthusiasts all the statistics and events taking place in real time, all the information – live data, live game tracking – they need for those lucrative live bet.
A range of additional statistics and information can also be accessed from an icon bar at the top of the display. The widget is fully responsive and works across all major platforms and browsers.
In football, some of the features shown in the widget include what zone the ball is in, corner/free kicks, throw ins, referee name, cards, substitutions, shots on/off target.
For basketball it gives much the same as football with team possession, attack direction, scoring, misses, etc. For tennis, it gives player on serve, point won, tie break details, etc.
[spacer color="8BC234″ icon="Select a Icon" style="1″]
Condor-Affiliates(Silver Spons) – Fly High – Casino Affiliate Program
[vc_row][vc_column width="1/2″][vc_column_text css_animation="left-to-right"]
[/vc_column_text][/vc_column][vc_column width="1/2″][vc_column_text css_animation="appear"]Start working with 4 well converting brands that your players will enjoy to experience.
The team at
Condor-Affiliates
are equipped with a major experience in the gaming industry, online as well as offline and that makes
Condor-Affiliates
stand out from the crowd of affiliate programs.
Condor's team includes many enthusiastic personalities from all over the world. With a central office in Costa Rica and a side office in Malta, they have a great control center to offer an amazing gaming experience to your players. Their team members are driven to think out of the box, to be creative and deploy even the wildest ideas; all with one aim… Not to be the biggest in online gaming, but to be the best.[/vc_column_text][/vc_column][/vc_row][vc_row][vc_column][vc_column_text css_animation="top-to-bottom"]Set up your own promotion at Condor-Affiliates and share in on our success!
You can earn commissions via your website, blog, forum or mailers. You can choose to promote by brand – 24Bettle, b-Bets, Rembrandt Casino or Casino Sieger – by games, categories, mobile gaming, live games or sportsbook. As a plus, players can play live games with their bonus money while contributing to the wagering requirements deductions. Watch the players join in and the traffic conversion increase! Our professional affiliate management will give you advice and tips on how to get the most out of our win-win business relationship!
[button link="https://gamblingaffiliatevoice.com/CondorAffiliates" icon="fa-check" side="left" target="blank" color="0055b7″ textcolor="ffffff"]Join Now![/button][/vc_column_text][/vc_column][/vc_row][vc_row][vc_column][vc_text_separator title="Commissions" title_align="separator_align_left" color="green"][vc_progress_bar values="%5B%7B%22label%22%3A%22Revenue%20Share%22%2C%22value%22%3A%22100%22%7D%2C%7B%22label%22%3A%22Setup%20Fee%22%2C%22value%22%3A%22100%22%7D%2C%7B%22label%22%3A%22Flat%20Fee%22%2C%22value%22%3A%22100%22%7D%2C%7B%22label%22%3A%22No%20Negative%20Carry%20Over%22%2C%22value%22%3A%22100%22%7D%5D" bgcolor="custom" custombgcolor="#dd3333″ customtxtcolor="#ffffff"][vc_column_text css_animation="appear"]There are no hidden fees, nor additional hidden deductions. Commissions are paid between the 25th and the last day of the next calendar month. Payouts are made when a minimum of €150 of commissions has been reached.[/vc_column_text][/vc_column][/vc_row]
Affilka by SoftSwiss launches new module for sportsbook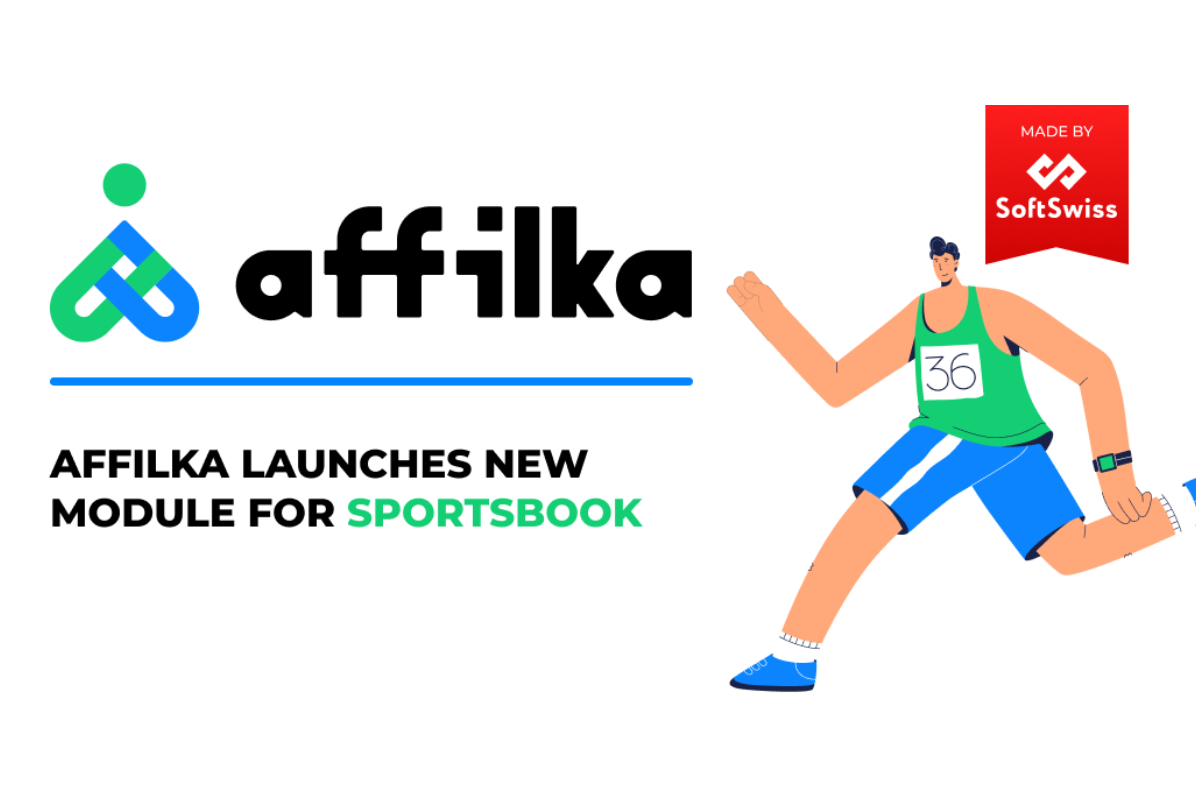 Affilka by SoftSwiss recently announced the official launch of its new module designed specifically for sportsbooks. Now the innovative affiliate platform provides its services not only to online casino projects but also to the sports betting industry.
Affilka expanded its functionality by adding an additional Sportsbook module, which may be turned on and off, depending on the availability of a sportsbook within a particular project. The new module includes an upgraded API, which enables raw data collection on multiple player activities within sportsbook solutions from iGaming brands.
In addition to such player activities as Visits, Registrations, First deposits, Deposits, and Cashouts, Affilka now also collects the following data on sports betting activities on a player level: Sportsbook bets, Sportsbook cancelled bets, Sportsbook wins, Sportsbook GGR (gross revenue), Sportsbook bonuses, Sportsbook balance corrections, Sportsbook third party fees, Sportsbook NGR (net revenue).
Anastasia Borovaya, Affilka Product Owner at SoftSwiss, commented: "We're excited to be launching this new module for the sports betting industry and therefore expanding our services to more exciting new projects. The sports betting industry is developing at an exceptionally rapid pace. More and more of our customers who operate online casinos are expanding by establishing sportsbook solutions. We couldn't stand aside, therefore we decided to offer our current and future clients a new option that expands opportunities and helps to increase their efficiency."
Moreover, significant improvements were made to the commission constructor for CPA and RevShare deals within sportsbook projects. In terms of RevShare deals, sportsbook operators can share a percentage of their net revenue with their partners. The percentage of revenue payable to affiliates may be fixed or may be defined by various performance tiers. For example a percent of revenue may depend on the number of FTDs, number of deposits, or sportsbook net revenue tiers. As for CPA deals, an operator may set the rules for player qualification based not only on their deposits but sportsbook bets as well. Hybrid deals are also available and include the same settings as the CPA and RevShare models.
As for postbacks, similar to Casino NGR postback, Affilka added a new postback event – Sportsbook NGR. This postback is sent with Sportsbook NGR amount for each player (for a particular period). In addition to that, the parameters of Sportsbook bets were added to several types of qualifying postbacks.
Affilka is an affiliate marketing platform developed by SoftSwiss. A reliable, safe, and trustworthy tool allowing iGaming operators to manage and analyze their affiliates and their marketing performance. The solution offers automated payouts to affiliates via built-in payment processing methods, an advanced commission constructor, powerful reporting, and in-depth analytics.
Betway brings affiliate programme in-house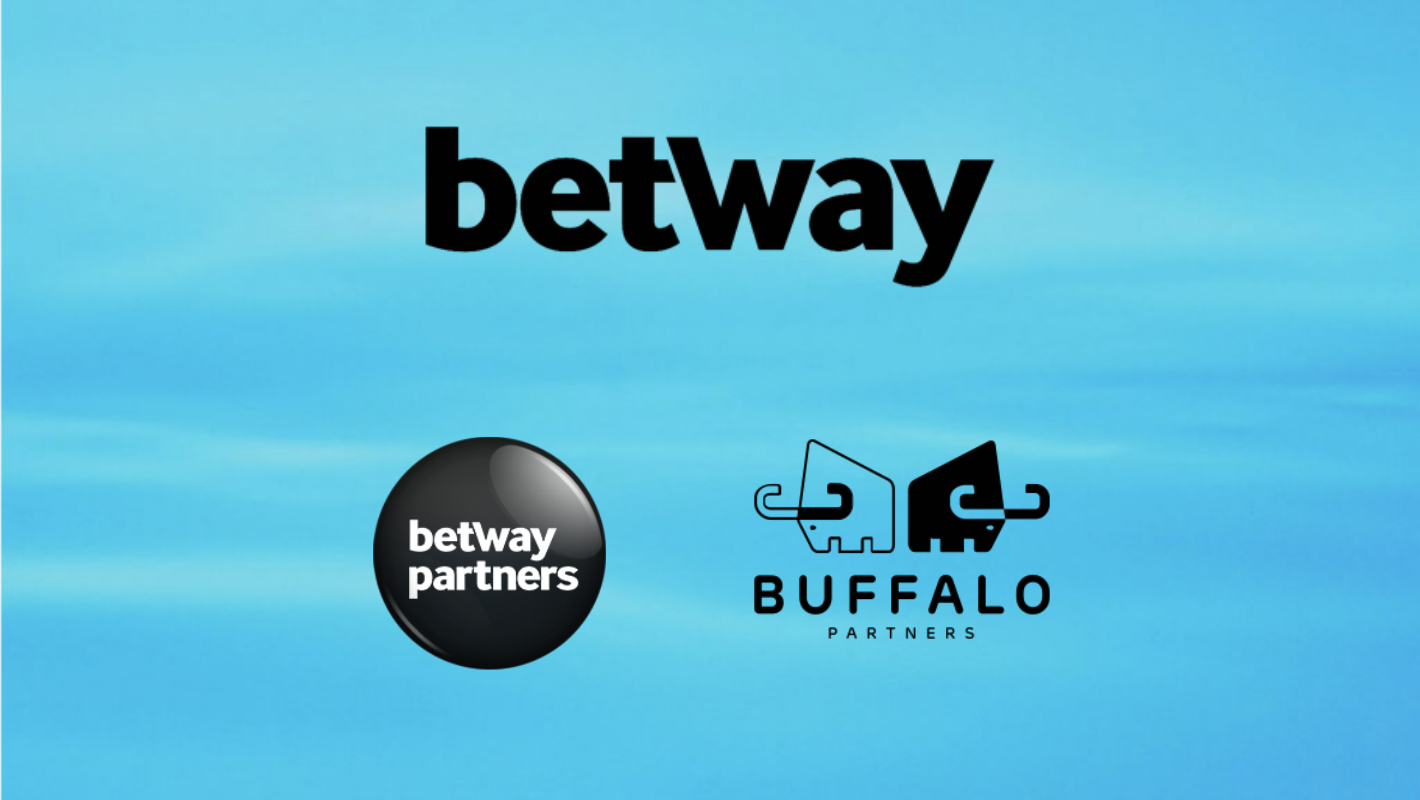 Operator taking full control over affiliate management to ensure highest standards of regulatory compliance
5th February, 2018 – Leading operator Betway has begun the process of bringing its affiliate programme fully in-house, underlining its continued commitment to meeting the industry's highest regulatory standards.
Its third-party partners will now be fully managed by the operator to monitor more closely affiliate programmes in changing regulatory landscapes across several of its operational territories.
The move will see a migration of work from its current affiliate partner manager, Buffalo Partners, into – Betway Partners – which will then manage the affiliate programme moving forward.
The transfer of business will begin on March 1st 2018 and Betway will work closely with its current partners to ensure they are kept fully informed of the changes and how it will affect them.
Anthony Werkman, CEO of Betway, said: "Managing the affiliate sector is vital in maintaining Betway's values, so to ensure we remain fully compliant with changing regulatory requirements we will be formally bringing our affiliate programme in-house.
"We value our affiliate partners greatly and look forward to working with them over the next few years in order to grow this successful area of the business. In doing so we will be focusing on delivering the highest regulatory standards in all our markets as well as ensuring that a clearer alignment with Betway values and systems is in place, and through that greater overall transparency and accountability is achieved."
"We will continue to work alongside regulatory bodies to ensure a safe and fair environment for all."
Betway will offer affiliates across all its operational jurisdictions continued assistance as it begins the process of managing them in-house.
About Betway:
The Betway Group is a leading provider of first-class entertainment across sports betting, casino, bingo and poker. Launched in 2006, the company operates across a number of regulated online markets and holds licences in the UK, Malta, Italy, Denmark, Spain, Belgium, Germany and Ireland.
Based in Malta and Guernsey, with support from London, Isle of Man, Stockholm and Cape Town, the Betway team comprises over 1,000 people.
Betway prides itself on providing its customers with a bespoke, fun and informed betting experience, supported by a safe and secure environment.
Betway is a member of several prominent industry-related bodies, including ESSA, the Independent Betting Adjudication Service (IBAS) and the Remote Gambling Association (RGA), and is accredited by trusted international testing agency eCOGRA. It is also a partner of the Professional Players Federation (PPF) and is a donor to the Responsible Gambling Trust.
In addition to the flagship Betway brand, the Betway Group operates a number of other brands including Dream Bingo, Bingo on the Box, Spin Casino and the Hippodrome Online Casino. For more information about Betway's various products and licenced brands, please visit www.betwaygroup.com.
888 to shut down UK affiliate programme?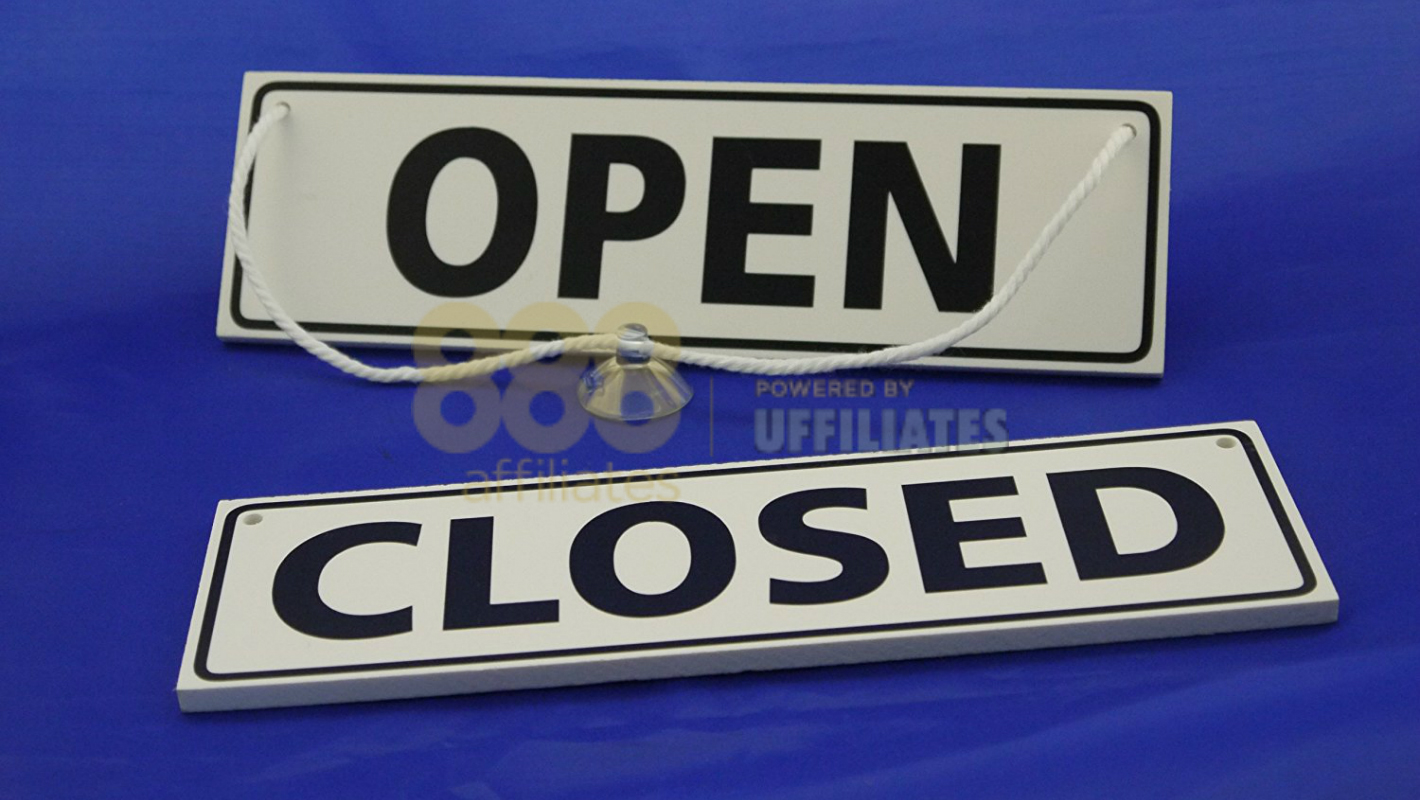 888 has denied it is shutting down its UK affiliate programme after a number of affiliates received emails yesterday stating they must no longer target UK traffic and 888 would no longer pay them commission for newly generated players.
In an email seen by iGaming Business, affiliates were told: "As you may be aware the regulatory landscape for affiliates is constantly changing and evolving, especially in the UK. In order to help ensure that we work with our affiliate partners in a compliant manner, we are seeking to exert greater control on the traffic which is generated from the UK.
"As a result, from January 29th 2018, you must not target UK IP addresses and/or any persons located in the UK. Therefore, we shall no longer pay you any commission with regard to money players in the UK which you generate."
Some posters on the GPWA (Gambling Portal Webmasters Association) forum interpreted the email to mean the programme was shutting down. "Unless I'm reading things incorrectly with my dodgy eyes…bye bye then!" said one.
When contacted by iGB, the operator said: "888 takes the issue of responsible gaming very seriously and has taken a number steps to ensure its marketing complies with the Gambling Commission's LCCP and ASA's advertising codes.
"In order to monitor the actions of affiliates more closely, 888 has already terminated its relationship with a large number of affiliates and will continue to close and terminate accounts in order to work with fewer affiliate partners and have better oversight of their activities."
Duncan Garvie, who runs affiliate and mediation site ThePogg, said he hadn't received the email as he no longer works with 888, but that it didn't surprise him.
"I've been anticipating this particular move for a while now. With the punitive approach the UK authorities have been taking towards operators and affiliates we've already seen a number of programmes close up completely or implement very aggressive terms.
"I was fully expecting one of them to work out eventually that they simply had to stop accepting UK traffic from affiliates rather than close or destroy their reputation with really questionable terms."
Another poster on the GPWA forum pointed out the email did also contain the following line: "If you do wish to continue working with us in the UK please contact us, through this link: http://affiliates.888.com/contact-us.htm."
His take on it was: "I think if you are prepared to work closely with them, accept the UK marketing guidelines and make any changes they request you to, that you can still carry on working with them."
Operators have come under fire for their marketing activities, including those carried out by affiliates, over the past year and 888 was one of several operators to receive a warning from the Advertising Standards Authority over an advert run by an affiliate partner.
As a consequence, operators have been placing more and more compliance demands on affiliates. Bet365 recently carried out an overhaul of its programme and Paddy Power unveiled a 'one-strike' policy for affiliates in September.
In September, Sky Bet controversially announced that it was shutting down its affiliate programme altogether, although some have been cynical about its motives.
In a recent interview with iGaming Business' sister publication iGB Affiliate magazine, Gambling.com's Charles Gillespie said: "Let's be clear — Sky still works with strategic media partners. My take on the Sky situation is that it was a set of unique circumstances — they are preparing for a listing this year, private equity owns the business, the owners and the management of the business are being very aggressive on hitting targets and what can be easier than turning off a bunch of legacy rev share and using compliance as an excuse?"
The 888 email suggested, however, that it will be taking a less heavy handed approach to historic traffic than Sky Bet, with the email also having stated: "The aforementioned shall not apply with respect to non-UK money players or to money players which you have generated in the UK prior to such date, subject to the Uffiliate terms and conditions found at http://affiliates.888.com/terms-and-conditions/ (the "Terms")."
Source:iGB