Exclusive Interview with Lee-Ann Johnstone just ahead of this year's AffiliateFEST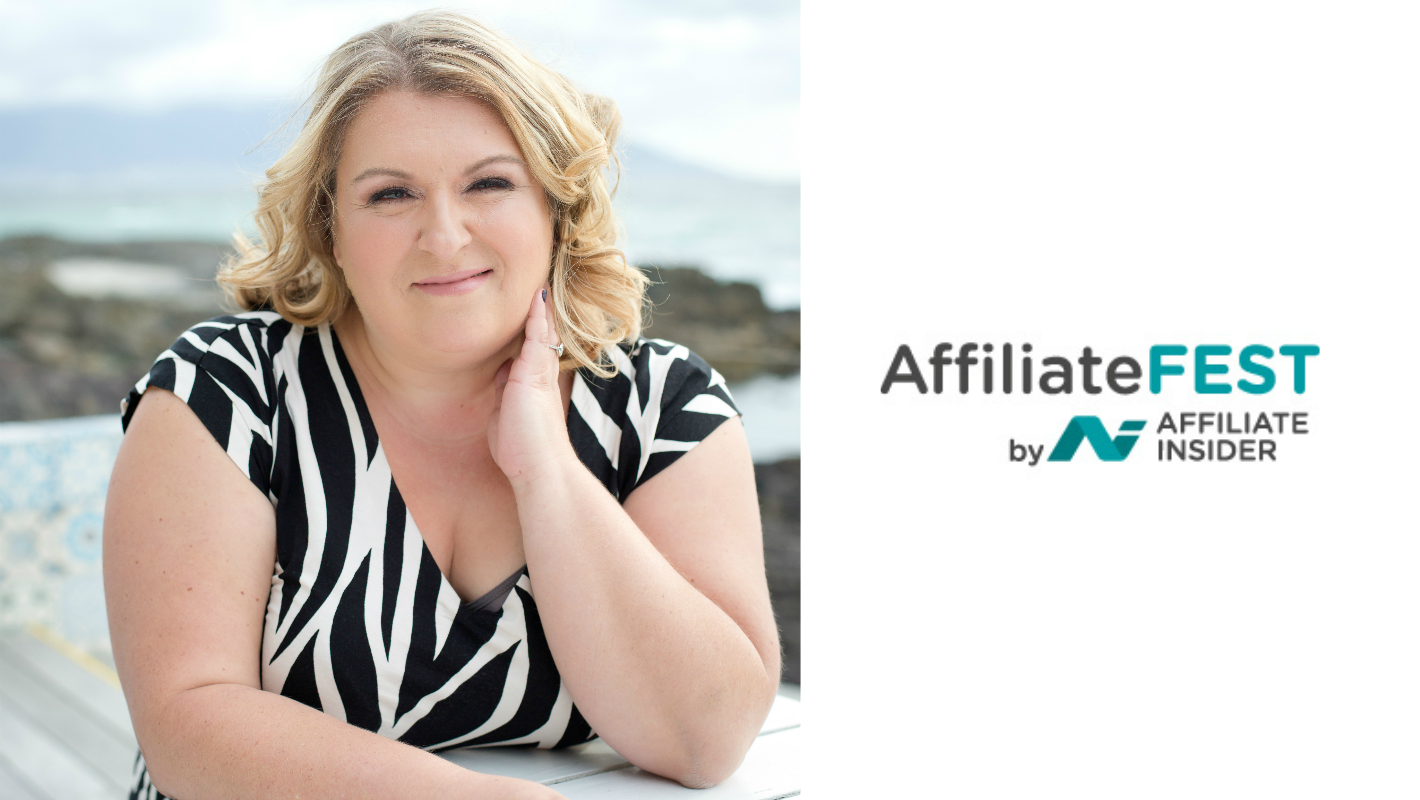 We had the opportunity to catch up with Lee-Ann Johnstone who took time from her busy schedule to answer our questions on a wide range of topics related to affiliate marketing. Lee-Ann is the co-founder of Affiliate Insider and has been in the affiliate marketing industry for over two decades.
In the interview she talks about her career, the growth of Affiliate Insider and what is in store in the upcoming affiliate conference AffiliateFEST. She advises affiliate marketers to "invest in your skills development" and describes how to go about it.
While she admits that she has "no crystal ball that can predict the future", she is quite confident that "commercial acumen and personal touch" will remain the secret of success in this industry even amidst the advent of artificial intelligence, machine learning, smart analytics and all that.
Over to Lee-Ann now.
GAV: Let's start with a few words about yourself. Our audience love to hear top-class professionals saying a few words about themselves.
Lee-Ann: I like long walks on the beach and sunsets? … Just kidding, I've been in the iGaming space for almost two decades and seen a lot of affiliates build businesses which is incredibly difficult to do alone. Having spent a lot of time building affiliate programmes and relationships I saw the gap to break out of the corporate world and make a difference helping others to grow their businesses with mentoring support, which isn't readily available in the affiliate sector. This is why I've built Affiliate Insider – a company that can help support best practice, strategic growth, and skills development for affiliates and operators alike. I'm passionate about this Chanel and about what we do and I think it shows in the quality of the services we deliver to our clients, sponsors and delegates alike.
GAV: How did you choose affiliate marketing as a career? Is it deliberate or is there an interesting story behind that. About 20 years ago, it might not have been a popular choice.
Lee-Ann: It wasn't a conscious choice back then as it was still an industry evolving. I learned everything I know today – on the job (as digital marketing was being created still, I was learning it as we went along) I just really loved it! I moved into online from a traditional offline marketing background and had a in depth online media buying background before moving over to affiliate relationship management and I guess it was the people aspect I loved the most. Finding ways to meet the end goal and revenue objective innovatively is what spurred me on to specialise in this channel and here we are almost two decades later and I'm still learning so much each day.
GAV: It's been under 6 months since affiliateinsider.com was launched. The website offers all-round coverage of the affiliate industry. Is the growth so far in anticipated lines?
Lee-Ann: As we are still a new brand to market our growth rate has been well above expectations and this is due to the fact that our content team know this industry inside out, we live, breathe and consume everything about the affiliate marketing sector in the iGaming space each day. We manage clients affiliate programme, we create content that supports affiliate growth and we teach others the skills our team has amassed over two decades of being in the iGaming sector. Through this FREE for all knowledge share Affiliate Insider has built a solid reputation in a very short time as a thought leader and developer of best practice, strategies that impact revenue growth and events that deliver a depth of content found nowhere else. The combination of mentoring, training, content lead events and insight is what makes this business invaluable to the industry both affiliate and operator facing. Suppliers need to engage with our site too as it is here that they will engage new business leads for the products and services they deliver in this market place. We have a steady and loyal repeat readership growing on the site and in our newsletters who spend time on the site, and take time to read the content we are delivering which is offered with no paywall restrictions.
GAV: What about AffiliateFEST? What is special in this year's event on September 19th? Who will benefit from attending the event?
Lee-Ann: All our Affiliate Bootcamps are special – but AffiliateFEST really is about helping affiliates growth hack their marketing and digital activities on site to increase their revenue. Today we just announced the Keynote for September's event who is trailblazing influencer marketing as a new digital medium : Ben Jeffries (CEO of Influencer along with YouTube sensation Caspar Lee). This is the kind of content we focus on bringing to affiliates and operators in order to share the latest tangible insights and marketing techniques. This really is the core of what this conferences offer. Digital Marketing Insights that help affiliates get ahead of digital disruption within the iGaming industry offering them a competitive advantage to implement strategies and tactics to really row their revenue.
Each Bootcamp we run is unique and has a very specific subject or vertical focus – for example we have the Affiliate Insider America Track coming in April 2019 at Betting On sports America, and an exclusive African Business Retreat for those affiliates who want to expand their business and localise into the African Market as well as have a but of a retreat in South Africa alongside to take time out from working in their business to work ON it.
GAV: You have been in this industry for two decades. What's your advice to people who are starting out on the affiliate industry? What does it take to become successful in the industry?
Lee-Ann: It's a lot of hard work. You learn every day and you need to keep your knowledge base fresh. I consume an incredible amount of media around the subject of affiliate marketing, I also write a lot about it too from my own experiences which helps to upskill others. It takes determination and grit to be a good affiliate manager, as the skills set required to be a real good one is vast. My advise to anyone coming in to the industry is to invest in your skills development by finding experts you can learn from. This generally means finding people who have hands on experience for a few years longer than you in doing the job successfully.
There is no accredited School of Affiliate Marketing for the iGaming space. Therefore we have created The Affiliate Insider Training academy which offers a range of training options for both corporates and individuals to gain access to expert lead affiliate marketing strategies and for affiliates – a source of iGaming business mentoring that can help them advance their skills and work with like minded individuals to knowledge share and grow revenue in the affiliate space. Everything we do is about offering a high end in depth service with tactical content that can be implemented in any iGaming business for success.
GAV: Final question now. Could you provide your take on the evolution of affiliate marketing industry over the years? We have been hearing a lot about machine learning and all that. Will there be a time when robots take over affiliate marketing scene?
Lee-Ann: I think we are in for a big evolution in terms of how the affiliate model sits within the digital marketing mix. As one of the largest and most cost effective drivers of traffic the channel continues to evolve year on year and grow. AI is a big part of the reason why this is happening as we get smarter analytics and more regulated the opportunity for innovation continues to expand in this channel as well. The entire ecosystem will need to overhaul the value chain and how relationships interact in the affiliate model. We could see a move to differential pricing from traditional CPA and Revenue Share or Hybrid models based on tracking omni channels more accurately. There is no crystal ball that can predict the future but I can say that relationships will always require a commercial acumen and personal touch to really succeed and this is what we excel at delivering at Affiliate Insider as well.
Thanks for your time Lee-Ann, we really appreciate it, and all the best for the AffiliateFEST!!!
Fiat & Crypto: King Billy players get the best of both worlds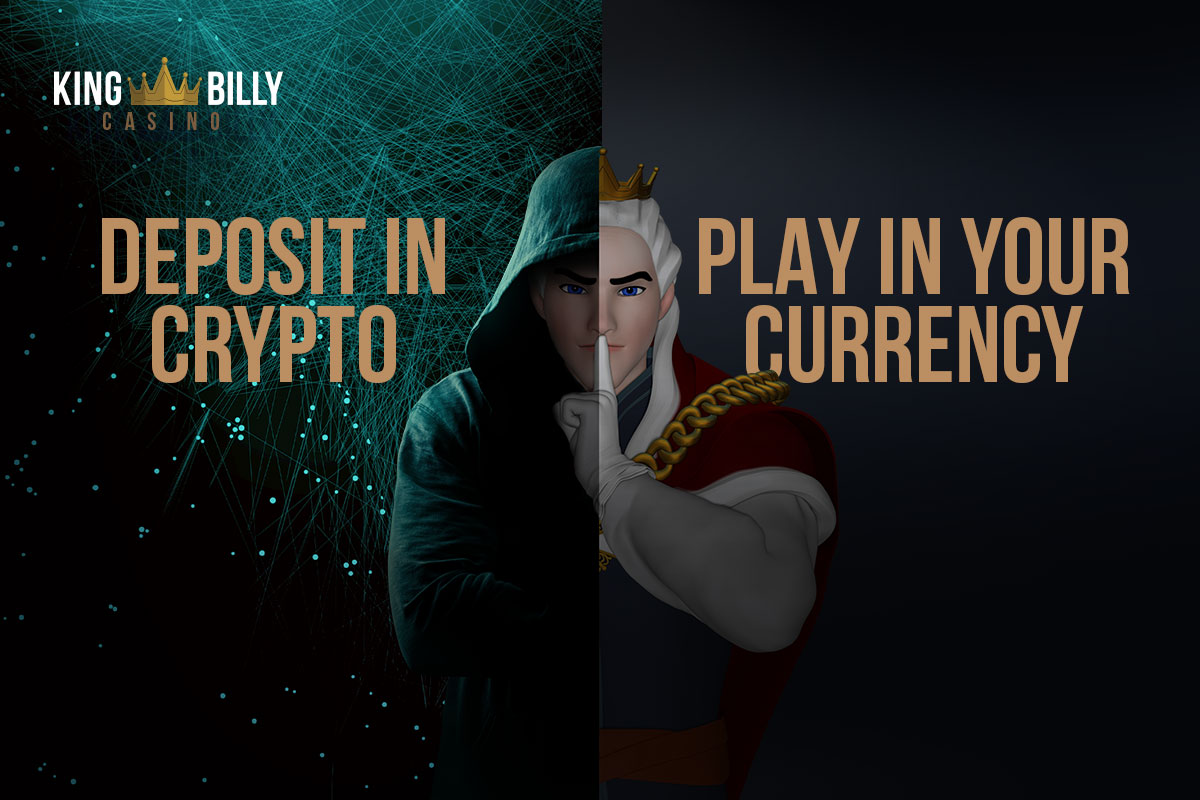 See how the casino players can deposit in crypto and play in fiat. 
Since the dawn of e-gaming robust payment systems have been crucial for the success of any online casino, as they are a key factor in creating a positive and satisfying gaming experience. Moreover, the availability of different payment options allows players to choose the method that works best for them, whether it be classical fiat money or cryptocurrency.
But is it possible for an operator to give its players the best of both worlds, fiat and crypto at once? Yes, it is, with the King Billy feature "deposit in crypto, play in fiat". The concept is simple. A casino player deposits in crypto (choosing among 4 cryptocurrencies King Billy supports). Then, the system automatically shows them their balance in the currency of their choice (among the 14 currencies King Billy supports, used by more than 3 billion people worldwide). When the players withdraw, their transaction takes place back in crypto. 
What are the advantages of this system? Ruslan Legenzov, King Billy Casino Head of Affiliates (or "Lord of Affiliates" as the internal etiquette demands) has the answers: "Good things come in threes, and there are certainly 3 very good things about our "deposit in crypto, play in fiat" feature.
First of all, depositing in crypto means less hassle and paperwork for the player and elimination of the dreaded "transaction not coming through" issue. This has been a problem and actually a torment for many of our players in remote areas of the world. As a global casino, we are happy to act in ways that give peace of mind to our players.
Secondly, this system offers a greater player experience to the King Billy Citizens and Nobles, as they can now take advantage of our numerous promotions and offers in fiat. For example, players who deposit in crypto can now participate in our extremely popular fiat-only "Slot of the Month" offer, that's been a staple of our casino since our launch. 
Finally, with "deposit in crypto, play in fiat" our players, especially the not so cryptocurrency-savvy have a much clearer understanding of their wins or losses. I am sure that a player, let's say from Vietnam, prefers to see, in real time, how much his slot win is worth in the Vietnamese Dong than running in parallel a crypto converter tool to do the math!"
Well said and well done your Majesty. 
For those interested in the "deposit in crypto, play in fiat" feature, King Billy Casino accepts the following currencies: Euro (€), US Dollar ($), Canadian Dollar (C$), Australian Dollar (A$), New Zealand Dollar (NZ$), Norwegian Krone (kr), Indian Rupee (₹), South African Rand (R), Vietnamese dong (₫), Indonesian rupiah (Rp), Malaysian ringgit (RM), Thai baht (฿) and the Philippine peso (₱). King Billy also accepts the following cryptocurrencies: Bitcoin (BTC), Ethereum (ETH), Litecoin (LTC) and Tether (USDT).
King Billy Casino is a new-generation online casino, launched on St. Patrick's Day in 2017. It is available in 4 languages (English, German, French and Finnish) and it has an impressive record in awards with 25 wins, shortlists and other distinctions, and an amazing variety of features and games. King Billy has prioritized the creation of a superb user experience, focusing on the myth of King Billy and his Kingdom and treats all players with the specialness they deserve. 
Rightlander wins "Best Tech for Affiliate Programmes" at IGB Affiliate Awards 2023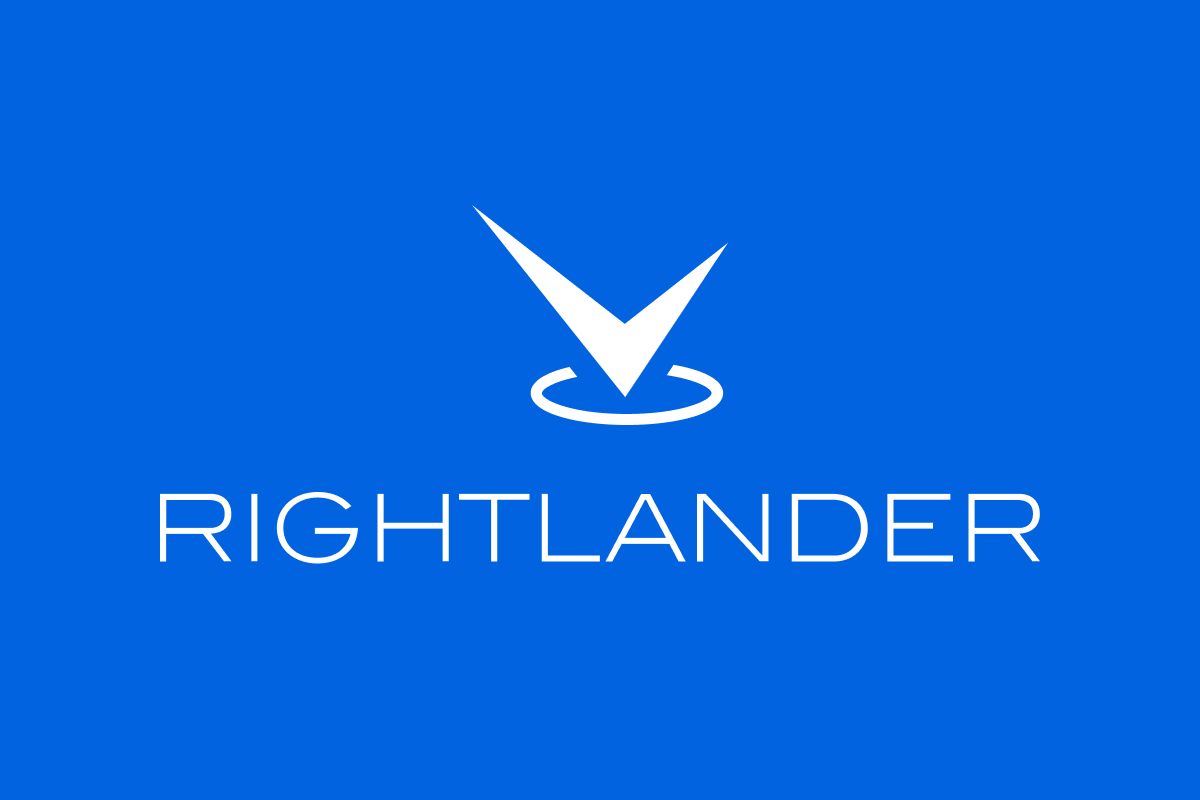 Following the launch of their innovative Smart Workbench, Rightlander, the advertising and affiliate compliance monitoring specialist, have won the award for 'Best Technology for Affiliate Programmes' at this year's IGB awards ceremony in London.  The annual award, dubbed the Oscars of the iGaming affiliate market, recognises the most successful businesses in the gambling industry.
Rightlander is a state-of-the-art advertising and affiliate compliance platform that allows advertisers and networks to identify potentially non-compliant content across different territories. It does this by scanning affiliate content from within the target market, looking for events or conditions defined by clients and regulators, and sending alerts when it finds content that meets those conditions.
According to the judges, who praised the submission's clear evidence and figures showing customer adoption and cost savings, Rightlander's offering is "a very strong piece of technology which leads the industry in protecting affiliates, operators and ultimately players and ultimately makes the industry better for being in it."
Ian Sims, Founder of Rightlander said "We are extremely happy to have won the Best Tech for Affiliate Programmes and this is a milestone moment for Rightlander.  We developer/marketing folks love to throw around words like "game changing" and "AI-driven" but when you win an award for "Best Tech for Affiliate Programmes" and it's one of the judges calling it a "game changer", that is quite an endorsement."
Over the past 5 years, Rightlander has scanned tens of millions of webpages to help advertisers identify non-compliant advertising by their marketing partners to protect their brand and regulatory licenses.
Casino Guru wins IGB Affiliates Safer Gambling Initiative of the Year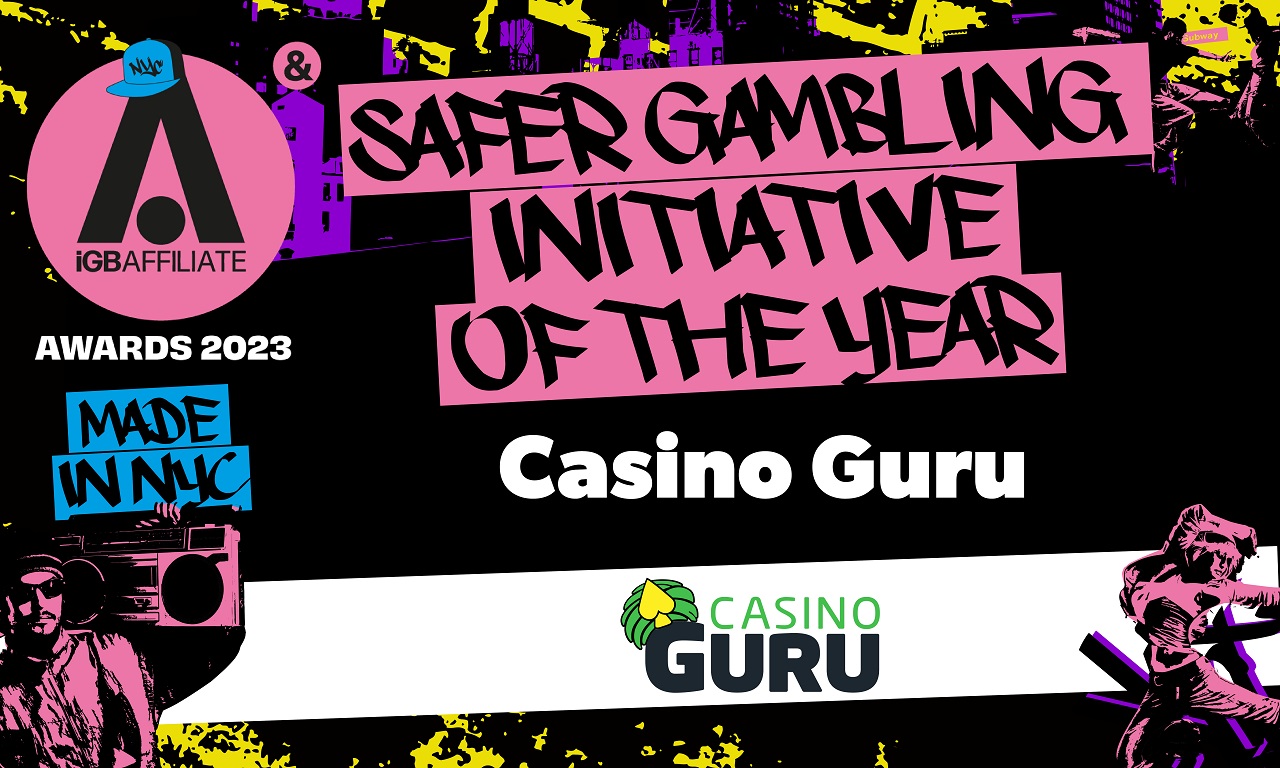 Casino Guru has won the IGB Affiliates recognition in the Safer Gambling Initiative of the Year category.
Casino Guru has won the IGB Affiliates Awards distinction in the Safer Gambling Initiative of the Year category, an award granted to affiliate services with an unfaltering track record in their commitment to raising player protection standards and contributing to the industry's ability to better understand gambling-related harm.
Casino Guru underwent a thorough review, which included a look into how the company sought to educate and protect players beyond statutory requirements and the active steps taken to introduce players to a safer gambling journey in every market they engage with.
The assessment distinguished Casino Guru for its comprehensive efforts in responsible gambling and gambling harm prevention as captured by the Gamtegrity, the unifying home of all responsible gambling and consumer protection projects and initiatives launched under the Casino Guru banner and name.
Spearheaded by Šimon Vincze, Casino Guru's Sustainable & Safer Gambling Lead, Gamtegrity reunites some of the company's most impactful projects and initiatives geared towards raising standards for the entire industry insofar as problem gambling, player behavior, and harm protection are concerned.
Vincze hailed the IGB Affiliates distinction as a deserved and important milestone in the company's ongoing efforts to provide the industry with guidance on how to better protect consumers and provide players with assistance on their journey to picking the best and most responsible industry operators.
"QUOTE by Šimon"
I am thrilled from this recognition as it includes most of the projects that I work on. However, this achievement is a reflection of work throughout the departments of Casino Guru and I feel honored to translate it to the rest of the industry. Safer Gambling is undersized in affiliate space, and it is great that iGB motivates companies to compete in it.
Casino Guru's Gamtegrity project reunites the company's Global Self-Exclusion System (GSES), an ambitious cross-border initiative designed to create a comprehensive global mechanism that enables players to exclude themselves from regulated gambling markets and focus on recovery.
Casino Guru has similarly focused on creating tools that assist and help vulnerable players to address their problem as well as find help, extensive global information and easy access to treatment options.
The company has also leveraged its industry expertise to create the Casino Guru Academy, an ambitious undertaking which understands how important it is to educate industry professionals about best practices in customer support, casino bonuses, safer gambling, and other important areas.
Not least, Casino Guru's ample effort and experience in maintaining responsible gambling standards that go beyond national legislation have led the company to set up the Casino Guru Awards which seeks to distinguish prominent operators that share the company's core values in providing consumers with the safest gambling possible.
The Safer Gambling Initiative of the Year distinction is evidence of the strong and meaningful impact Casino Guru has had in bettering responsible gambling standards and seeking to actively assist players who may struggle with gambling-related problems or suffer gambling-related harm.