Exclusive Interview with Lee-Ann Johnstone just ahead of this year's AffiliateFEST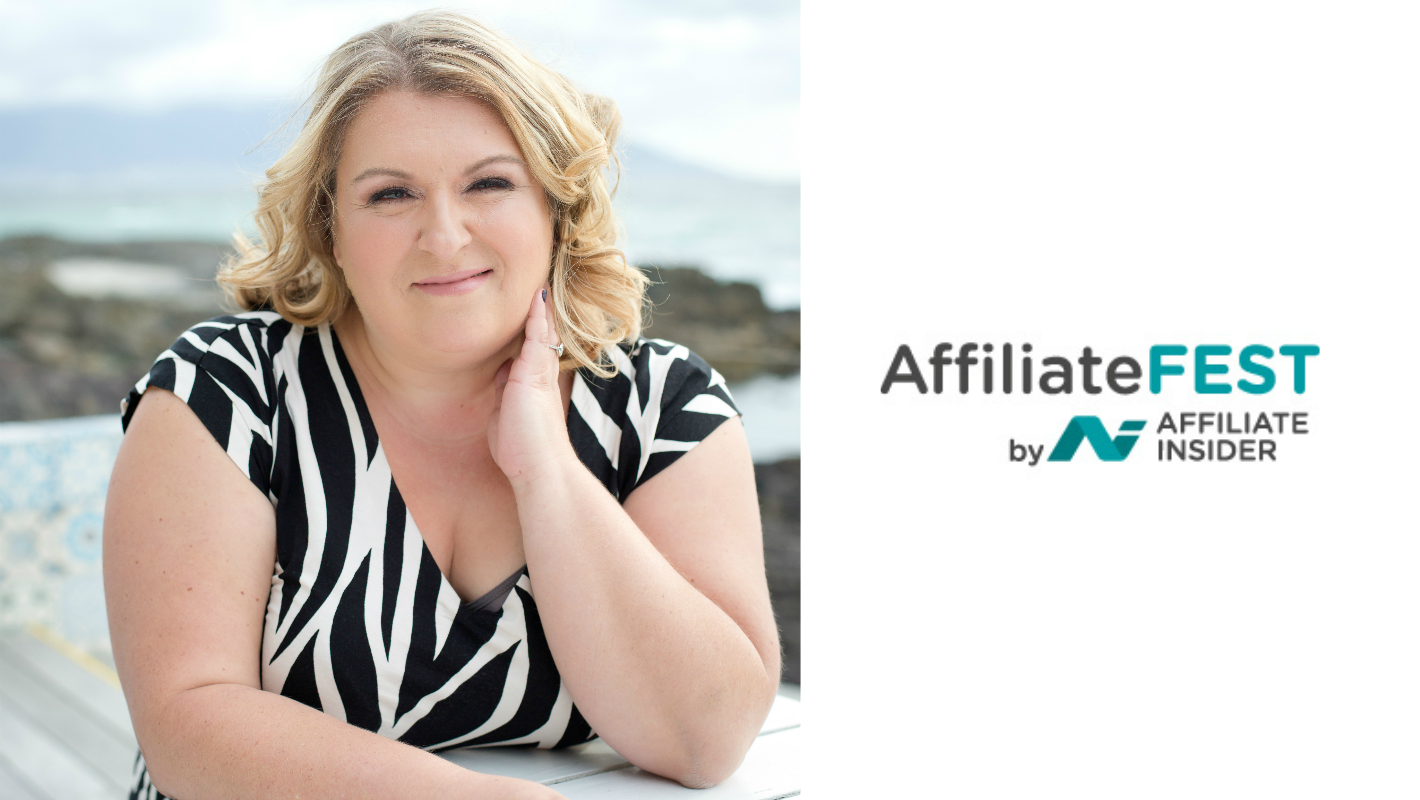 We had the opportunity to catch up with Lee-Ann Johnstone who took time from her busy schedule to answer our questions on a wide range of topics related to affiliate marketing. Lee-Ann is the co-founder of Affiliate Insider and has been in the affiliate marketing industry for over two decades.
In the interview she talks about her career, the growth of Affiliate Insider and what is in store in the upcoming affiliate conference AffiliateFEST. She advises affiliate marketers to "invest in your skills development" and describes how to go about it.
While she admits that she has "no crystal ball that can predict the future", she is quite confident that "commercial acumen and personal touch" will remain the secret of success in this industry even amidst the advent of artificial intelligence, machine learning, smart analytics and all that.
Over to Lee-Ann now.
GAV: Let's start with a few words about yourself. Our audience love to hear top-class professionals saying a few words about themselves.
Lee-Ann: I like long walks on the beach and sunsets? … Just kidding, I've been in the iGaming space for almost two decades and seen a lot of affiliates build businesses which is incredibly difficult to do alone. Having spent a lot of time building affiliate programmes and relationships I saw the gap to break out of the corporate world and make a difference helping others to grow their businesses with mentoring support, which isn't readily available in the affiliate sector. This is why I've built Affiliate Insider – a company that can help support best practice, strategic growth, and skills development for affiliates and operators alike. I'm passionate about this Chanel and about what we do and I think it shows in the quality of the services we deliver to our clients, sponsors and delegates alike.
GAV: How did you choose affiliate marketing as a career? Is it deliberate or is there an interesting story behind that. About 20 years ago, it might not have been a popular choice.
Lee-Ann: It wasn't a conscious choice back then as it was still an industry evolving. I learned everything I know today – on the job (as digital marketing was being created still, I was learning it as we went along) I just really loved it! I moved into online from a traditional offline marketing background and had a in depth online media buying background before moving over to affiliate relationship management and I guess it was the people aspect I loved the most. Finding ways to meet the end goal and revenue objective innovatively is what spurred me on to specialise in this channel and here we are almost two decades later and I'm still learning so much each day.
GAV: It's been under 6 months since affiliateinsider.com was launched. The website offers all-round coverage of the affiliate industry. Is the growth so far in anticipated lines?
Lee-Ann: As we are still a new brand to market our growth rate has been well above expectations and this is due to the fact that our content team know this industry inside out, we live, breathe and consume everything about the affiliate marketing sector in the iGaming space each day. We manage clients affiliate programme, we create content that supports affiliate growth and we teach others the skills our team has amassed over two decades of being in the iGaming sector. Through this FREE for all knowledge share Affiliate Insider has built a solid reputation in a very short time as a thought leader and developer of best practice, strategies that impact revenue growth and events that deliver a depth of content found nowhere else. The combination of mentoring, training, content lead events and insight is what makes this business invaluable to the industry both affiliate and operator facing. Suppliers need to engage with our site too as it is here that they will engage new business leads for the products and services they deliver in this market place. We have a steady and loyal repeat readership growing on the site and in our newsletters who spend time on the site, and take time to read the content we are delivering which is offered with no paywall restrictions.
GAV: What about AffiliateFEST? What is special in this year's event on September 19th? Who will benefit from attending the event?
Lee-Ann: All our Affiliate Bootcamps are special – but AffiliateFEST really is about helping affiliates growth hack their marketing and digital activities on site to increase their revenue. Today we just announced the Keynote for September's event who is trailblazing influencer marketing as a new digital medium : Ben Jeffries (CEO of Influencer along with YouTube sensation Caspar Lee). This is the kind of content we focus on bringing to affiliates and operators in order to share the latest tangible insights and marketing techniques. This really is the core of what this conferences offer. Digital Marketing Insights that help affiliates get ahead of digital disruption within the iGaming industry offering them a competitive advantage to implement strategies and tactics to really row their revenue.
Each Bootcamp we run is unique and has a very specific subject or vertical focus – for example we have the Affiliate Insider America Track coming in April 2019 at Betting On sports America, and an exclusive African Business Retreat for those affiliates who want to expand their business and localise into the African Market as well as have a but of a retreat in South Africa alongside to take time out from working in their business to work ON it.
GAV: You have been in this industry for two decades. What's your advice to people who are starting out on the affiliate industry? What does it take to become successful in the industry?
Lee-Ann: It's a lot of hard work. You learn every day and you need to keep your knowledge base fresh. I consume an incredible amount of media around the subject of affiliate marketing, I also write a lot about it too from my own experiences which helps to upskill others. It takes determination and grit to be a good affiliate manager, as the skills set required to be a real good one is vast. My advise to anyone coming in to the industry is to invest in your skills development by finding experts you can learn from. This generally means finding people who have hands on experience for a few years longer than you in doing the job successfully.
There is no accredited School of Affiliate Marketing for the iGaming space. Therefore we have created The Affiliate Insider Training academy which offers a range of training options for both corporates and individuals to gain access to expert lead affiliate marketing strategies and for affiliates – a source of iGaming business mentoring that can help them advance their skills and work with like minded individuals to knowledge share and grow revenue in the affiliate space. Everything we do is about offering a high end in depth service with tactical content that can be implemented in any iGaming business for success.
GAV: Final question now. Could you provide your take on the evolution of affiliate marketing industry over the years? We have been hearing a lot about machine learning and all that. Will there be a time when robots take over affiliate marketing scene?
Lee-Ann: I think we are in for a big evolution in terms of how the affiliate model sits within the digital marketing mix. As one of the largest and most cost effective drivers of traffic the channel continues to evolve year on year and grow. AI is a big part of the reason why this is happening as we get smarter analytics and more regulated the opportunity for innovation continues to expand in this channel as well. The entire ecosystem will need to overhaul the value chain and how relationships interact in the affiliate model. We could see a move to differential pricing from traditional CPA and Revenue Share or Hybrid models based on tracking omni channels more accurately. There is no crystal ball that can predict the future but I can say that relationships will always require a commercial acumen and personal touch to really succeed and this is what we excel at delivering at Affiliate Insider as well.
Thanks for your time Lee-Ann, we really appreciate it, and all the best for the AffiliateFEST!!!
Paysafe's Income Access wins 'Best Tech for Affiliates' 2022 iGB Affiliate Award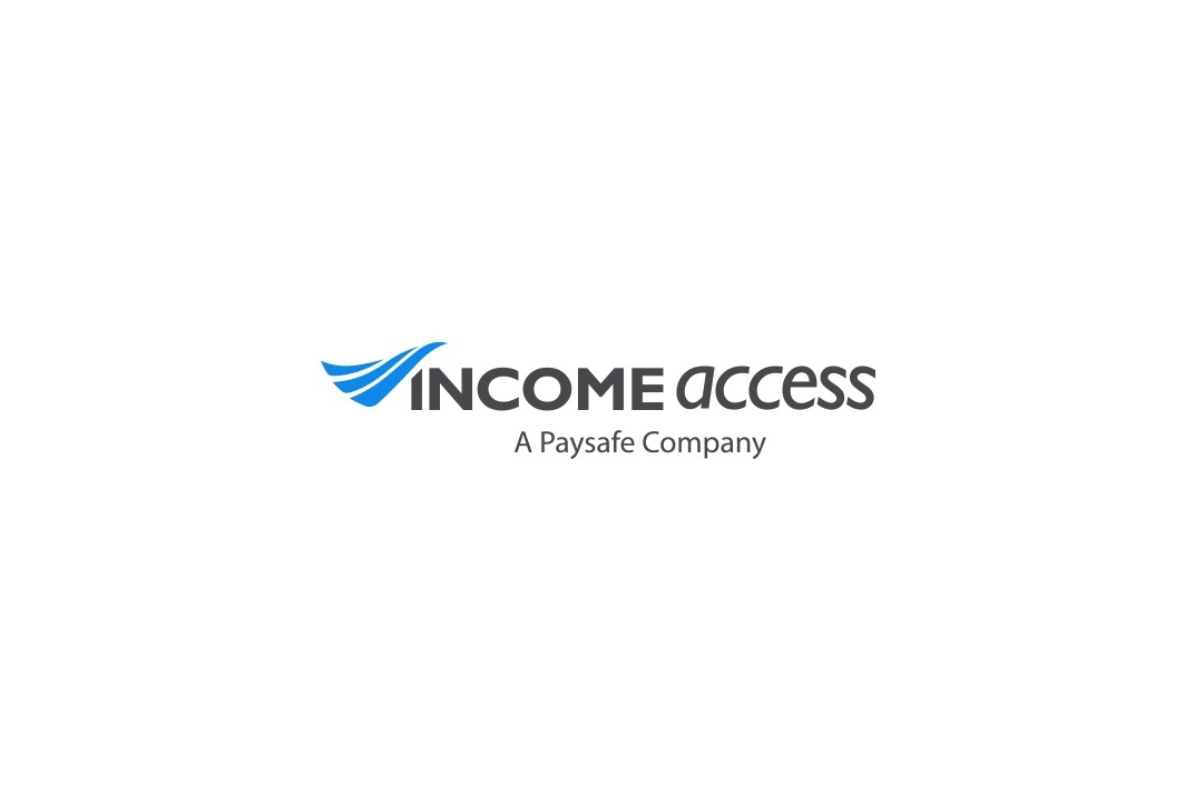 Income Access platform recognized as the leading software solution for global iGaming affiliate marketers at industry awards in London 
 Paysafe, a leading specialized payments platform, today announced that Income Access, its marketing technology and services provider, won in the 'Best Tech for Affiliates' category at the 2022 iGB Affiliate Awards, held last night at the Troxy, in London, U.K.
Taking place during this week's ICE London and iGB Affiliate London conferences, the iGB Affiliate Awards recognized the affiliate marketers, affiliate managers, operators and software providers like Income Access that have excelled in the global affiliate space over the last 12 months. Income Access' 'Best Tech for Affiliates' iGB Affiliate award follows a series of major affiliate-focused upgrades to the company's turnkey multi-channel tracking and reporting platform.
Among 30+ unique reports, the platform's key reports were enhanced in 2021 through 2022 to optimize the user experience (UX) for affiliates while increasing transparency on data and performance metrics. Other tech enhancements included a move to the cloud to improve response times for affiliates and facilitate scalability for the future.
Affiliate payments were also streamlined through a platform integration with Paysafe's Skrill digital wallet, with the addition of multiple new currencies.
Income Access continued to strengthen the Income Access Network, the iGaming industry's longest-serving independent affiliate network. Over the last 12 months, multiple new brands serving a diverse range of iGaming verticals and markets integrated with the Network, and its affiliate membership expanded by 1,000+.
Geoff Smorong, Vice President of Operations at Paysafe's Income Access, said: "Whether it's our affiliate platform, the Income Access Network, or our affiliate management services, affiliates are at the heart of everything we do at Income Access. We're therefore delighted to see our software development and technology honoured at the iGB Affiliate Awards."
Zak Cutler, CEO of North America iGaming at Paysafe, commented: "Affiliates play an instrumental role in player acquisition for iGaming brands and have helped drive the growth of our wider industry. Given the affiliate channel's importance, this award is a huge achievement for Income Access, reflecting the innovation, hard work and dedication of their entire team."
Crash course for becoming a master in Casino Affiliate Marketing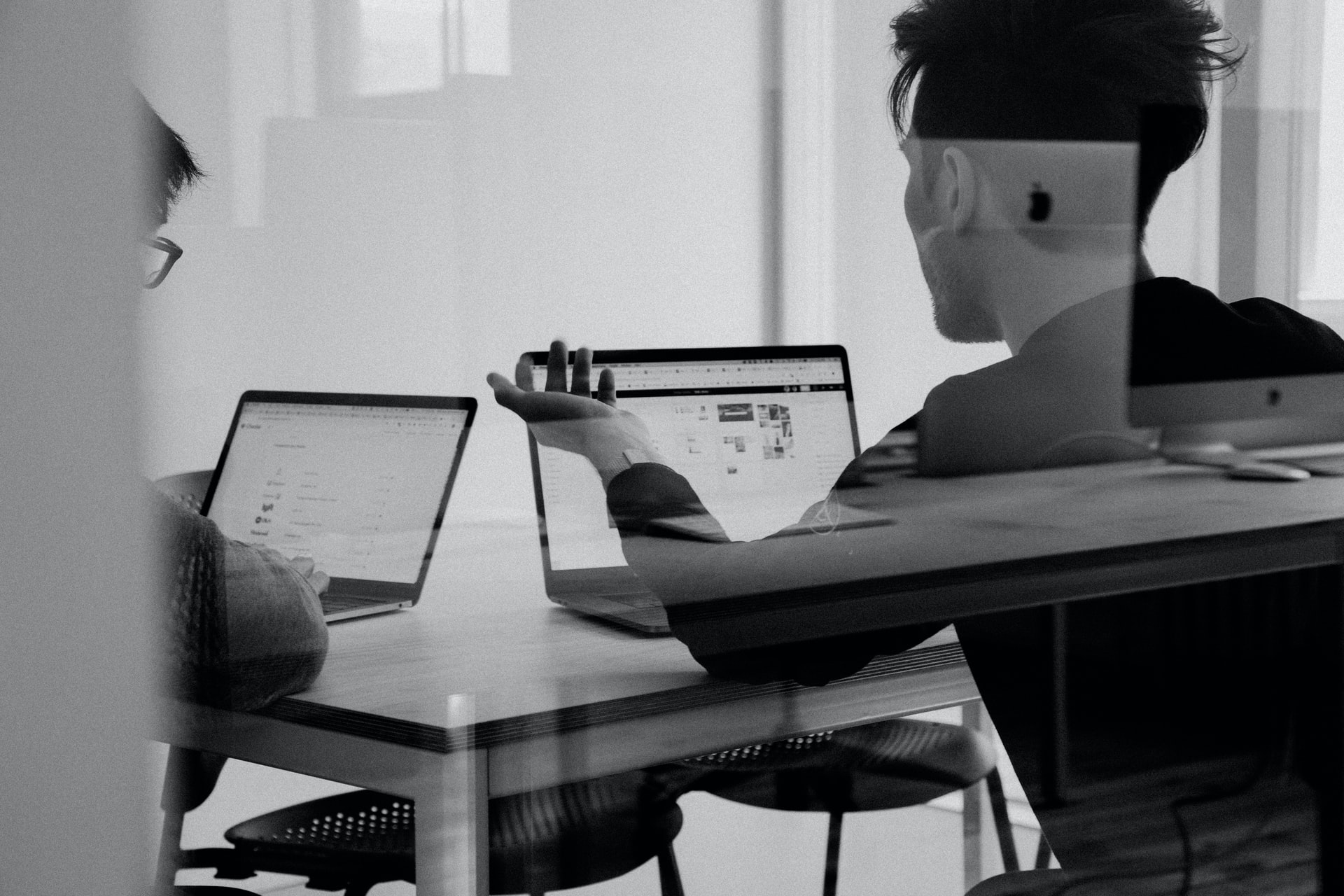 Intro
Online casino culture is immensely popular. With the increasing popularity of online casinos, another profitable device is also getting popular, known as online casino affiliate websites. A casino affiliate works alongside an online casino in promoting their business in return for a commission. In some cases, they may have experience operating an online casino. They provide all the details regarding gambling activities and other relevant information about a gambling site. So, the players can be well aware before taking any action. In this article, we will be discussing the basics, tips, and tricks of becoming an affiliate (casino affiliate).
Affiliate programs
Casino affiliates act as a mediator between the casinos and players. The casino affiliates get a tracking link for tracking the players who play or register in the casino. The affiliate program ensures to pay a business partner for bringing the players to the casino. Joining an affiliate program is simple as it does not require any sign-up charges. You are only required to have a website, to promote the various brand of online casinos by setting up banners and other related advertisements. Once the visitors click on the ad, affiliates start earning money. There are some essential factors to consider before joining an affiliate program.
You must be sure that you are entering into a partnership with a reliable and reputed casino.
Ensure that the number of commissions is processed timely in a safe environment.
Features of a casino affiliate
Sometimes it becomes difficult to spot casino affiliates and casino websites. Here are a few features that are applicable for casino affiliates only:
Generally, casino affiliates have the same type of imagery and similar language to attract players.
Affiliate websites do not have game catalogs like casino websites rather they provide reviews of online casino games and certain free demo games.
Casino affiliates usually promote multiple casino brands with various logos, advertisements, and offers.
The main goal of casino affiliates is to get players and sign them up for one of their casino partners.
Payment arrangements for Casino Affiliates
In terms of payments, there are two models that are very popular for paying affiliates.
The first one is the revenue sharing model that ensures payment to a casino affiliate as a percentage of profit earned from the traffic generated by the affiliate in a month. In this case, the higher traffic is equal to the higher payment.
The other model is CPA or cost per acquisition model. Here, payment is based on the users' The online casinos pay the affiliates based on — whether a player signs up for a casino account or signs up and makes the first deposit. But in both the models, the income is based on performance.
Some casino operators provide only one payment option, while others can offer more than two. Before joining an affiliate program, an affiliate should understand certain restrictions, terms, and conditions to keep away adverse effects.
How to Become a Casino Affiliate
Casino brands always want customers from all over the world, and that is why they use casino affiliates to improve their prospective reach. It can be advantageous for the casinos to start in a country where a particular casino brand is not well-known. Various live casino sites are attractive to brands that seek information on their operations. After signing up for the affiliate program and getting an affiliate link, you need to get down to work. The affiliate creates content in different forms, such as text links, banners, and more.
Conclusion
Casino affiliates employ a wide range of interactive online platforms. They provide offers for attracting and retaining customers. But it is very important to do a thorough background or profile check before joining an affiliate program to understand whether the casino is reliable or a fly-by-night operation. If everything checks out, it is a potentially lucrative business to be involved in.
OMG Affiliates won the Rising Star at iGB Affiliate 2022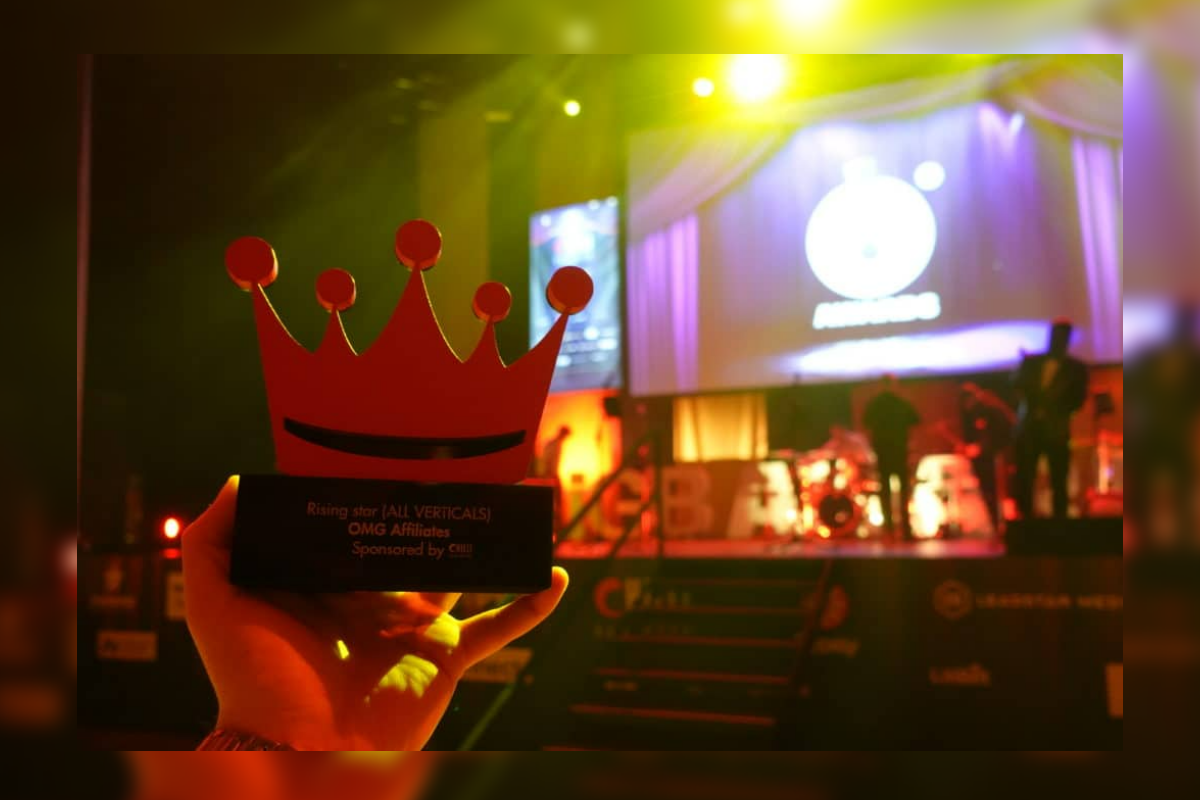 OMG Affiliates, a program developed by Vita Media Group, has won the Rising Star Award at the iGB Affiliate 2022!
The award night took place last night (April 13th, 2022) at the Troxy theater in London.
This is the first award for OMG Affiliates where one of the industry's finest award organizations, iGB Affiliate, has crowned the team for its performance and achievements. The OMG Affiliates was shortlisted in one more category, Best Affiliate Program.
This is also the first award for Vita Media Group as a company and is a solidifying proof of the quality of the different products and business verticals developed under Vita Media Group. As a total summary of the award night, iGB shortlisted Vita Media Group in the Best Casino Affiliate category as well.
After a year where Vita Media Group grew the OMG Affiliates vertical through strategic acquisitions of the rewarded Trada Casino and Greenplay, a casino formerly owned by Codere, the plan for the future holds optimistic plans.
Through this achievement, Vita Media Group continues to expand as a one-stop solution to growth in iGaming.