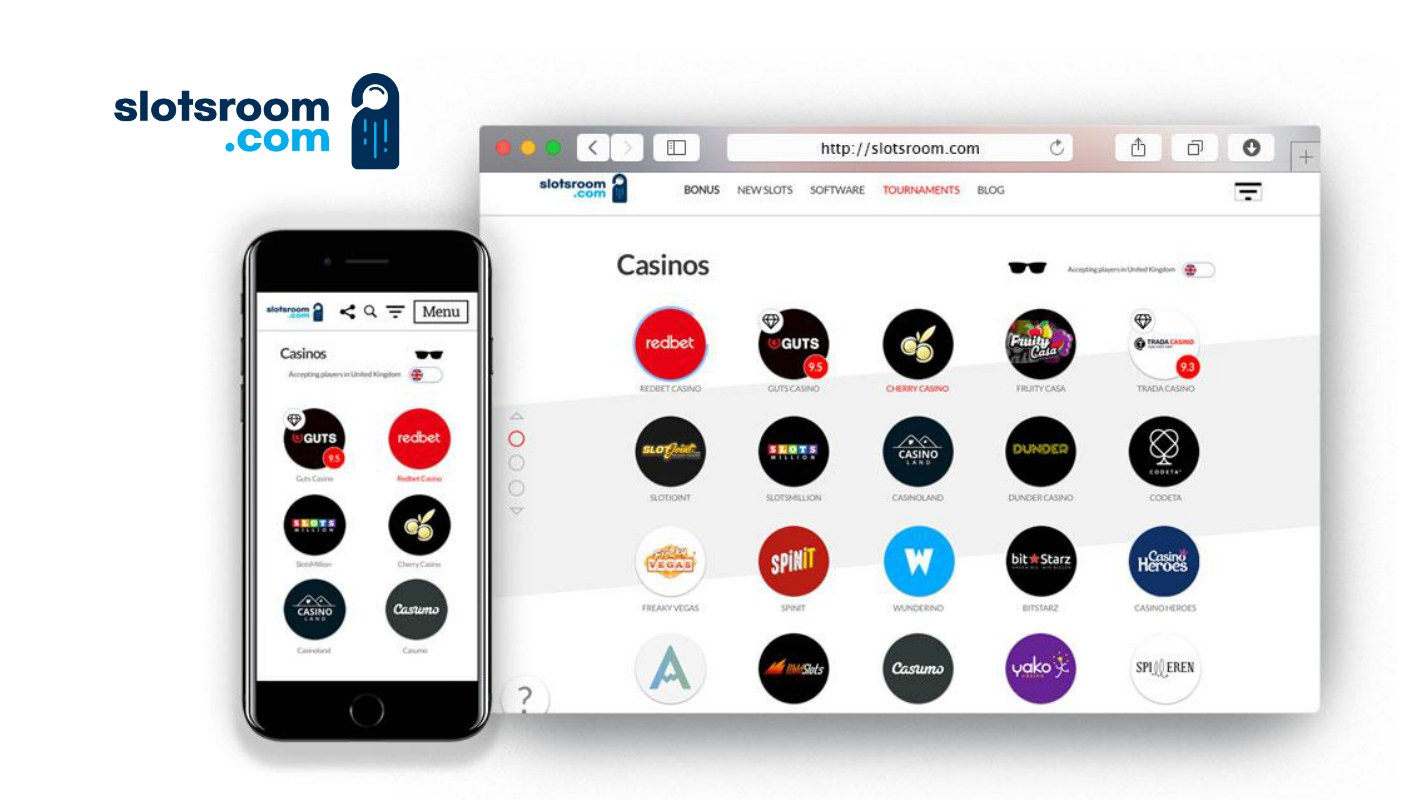 Slotsroom.com has relaunched and features a fresh design that's focused around the user experience first. The website has been created by adventures.io which created the design and customized back-end. Every page was carefully crafted and designed in Sketch which included all page elements and mobile version. The end result is a slots portal has a unique way of listing the slots and casinos with minimal information to make it easier to navigate.
"Working on slotsroom.com was a fun but challenging project. As the designer, the biggest challenge was finding a balance between having an innovative and fresh design versus standard designs we are all used to whether in igaming or another industry. The biggest risk here is doing something new without knowing for sure if it's going to be effective or not. There are some design elements that are experimental to test if it helps or hurts the conversion rate or keeping the users engaged on the site. The homepage is a landing page with slots cascading, without trying it we won't know if players will like it or not without collecting data and feedback through analytics. That's the risks and rewards of testing, you assume every experiment will be successful but it's dangerous to not look at the feedback, you'll want to know when something isn't working. Overall the site has a long way to go to become a good slots website as there are thousands of slot games to write about with a constant stream of new games launching every week."
Slots Search Filter
The design of the slots filter was all about trying to keep it simple for users while letting them find exactly what they want. The main set of filters focus on the type of slot such as classic, 5 reel video slots, progressive jackpots and 3D slots. The Software filter lets users find slots based on the casino software maker where some players actively seek popular games like NetEnt or new and trending games like QuickSpin and Thunderkick. Other filters include New, Popular and by alphabetical order or of course users can search the slot by name or keyword.
About SlotsRoom
SlotsRoom.com has existed as a slots affiliate website for well over 15 years and was recently launched with a basic design in 2016. With the new design and new back-end, the site aims to become one of the top slots websites for players where they can find any slot by software maker, slots category, themes and numerous features to let players find exactly what they want. The site is also compiling RTP values to help players find the slot that suits their need whether house edge or variance is more important to them. The site features embedded games to let players experience slots on the site without having to leave. To stay on top of the newest slots being launched, just visit the homepage to see them flowing on the screen.
The website focuses more on recommended casinos rather than trying to list every casino possible. The main objective of the site is to focus on slots first and having every online slot game catalogued to be the #1 source of slots information around.
About adventures.io
adventures.io was founded in 2017 by John Wright. The company was created to evolve from the consulting model
to partnerships and working with companies and individuals with website design, customized back-ends and marketing. It is an extension of his affiliate coaching experience and the company helps accelerate startups in the industry by investing in them by providing resources and years of experience.
If you are an affiliate that needs a partner to help accelerate your website, reach out to see how they can help.
'The future now' creative heralds opening of iGB Affiliate registration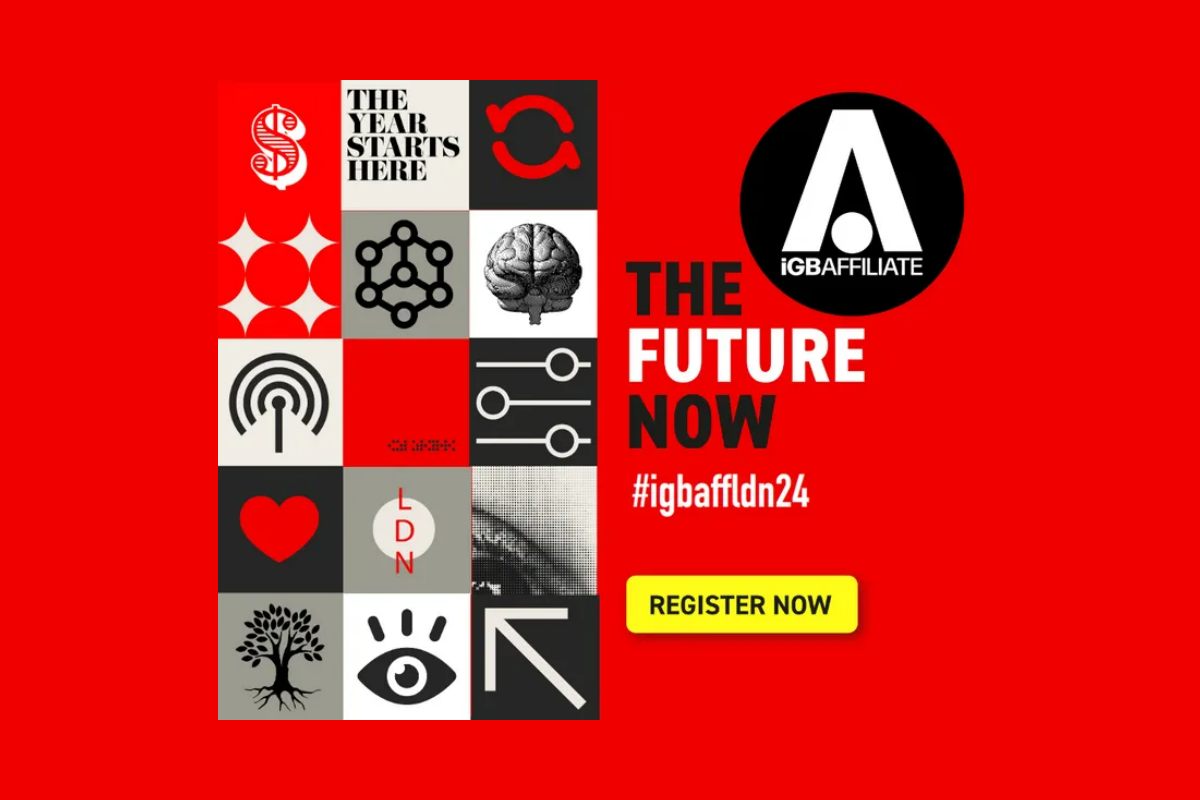 Clarion Gaming, organisers of iGB Affiliate has adopted 'The Future Now' as its creative proposition to help drive participation in the industry-leading show which takes place across 6 – 9 February at ExCeL London. Registration for what will be the last edition of iGB Affiliate to be held in London prior to its relocation to Barcelona in 2025
Clarion Gaming, organisers of iGB Affiliate has adopted 'The Future Now' as its creative proposition to help drive participation in the industry-leading show which takes place across 6 – 9 February at ExCeL London. Registration for what will be the last edition of iGB Affiliate to be held in London prior to its relocation to Barcelona in 2025 has opened at https://london-igbaffiliate-2024.reg.buzz
Explaining the background to the campaign creative iGB Portfolio Director Naomi Barton said: "The Future Now was inspired by our customers and broader stakeholder community who during a comprehensive engagement programme told us that they viewed iGBA as the place where the industry's brightest and best come together to define the future of the industry.
"For so many of our stakeholders the future starts at iGB Affiliate which represents their most important business opportunity of the year. The event messaging captures the pioneering spirit of the industry and reflects iGBA 's status as the home of the iGaming Affiliate community. Our commitment is to connect the right people and the best opportunities, providing the fuel that keeps the industry moving forward."
Looking ahead to what industry professionals will experience at iGBA 2024 Naomi Barton added: "We will be building on the iGB INTRODUCING facilitated onsite networking 'hub' to make connections that count and create excitement about the future that they will unlock. As the ONLY exhibition that's focused purely on igaming affiliation every connection made at show is going to lead somewhere. In terms of content the Pulse Stage will focus on future markets, future tech and future opportunities.
"As this is our last year in London, there will be an iGB Affiliate 'Farewell to London' party like no other – and we will be celebrating alongside sister show ICE to ensure that we deliver something exceptional.
"For anyone involved in igaming the 2024 event is not to be missed: the new-to-show tech vendors we will be showcasing will help our audience to stay ahead of their competitors, and provide inspiration and new products being demonstrated by the circa 200 exhibitors expected at our farewell to the London edition of iGBA."
For more information and to register to attend iGB Affiliate 2024, 6-9 February, ExCeL London:: https://london-igbaffiliate-2024.reg.buzz
Alpha Affiliates Set to Shine at SiGMA Europe 2023 – An Event You Don't Want to Miss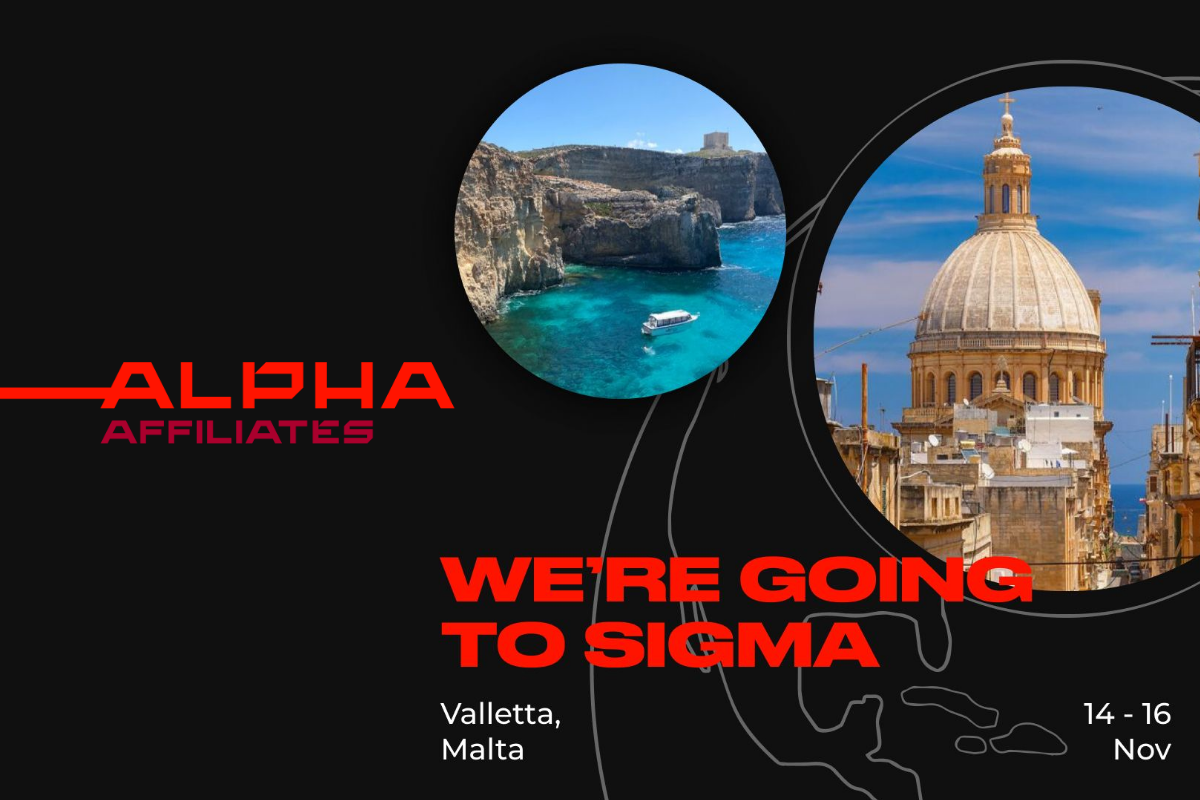 Alpha Affiliates, the leading direct advertiser for the iGaming industry, is excited to announce its participation in the highly anticipated iGaming event of the year, SiGMA Europe 2023. As a rapidly growing force in affiliate marketing for iGaming operators worldwide, Alpha Affiliates will showcase its latest innovative offerings and unveil plans ahead at the prestigious conference, taking place in Malta from 13th-17th November.
Their attendance comes following significant growth, achieving over 15,000 partners across more than 50 countries, and over 2,000,000 players worldwide. The company, which witnessed a 20% upsurge in new partners this year, now looks to strengthen their international network at SiGMA Europe, networking with top affiliates at the heart of the iGaming world.
Attendees can stop by booth 2147 in the MMH Malta to meet the Alpha Affiliates team, learn more about the company's vision and values, discuss new partnerships and take advantage of networking opportunities. The team will also be offering affiliates an exclusive preview of the company's cutting-edge affiliate platform, along with its suite of performance marketing tools, designed to boost conversions and achieve outstanding results.
Event Details:
Event Name: SiGMA Europe 2023
Date: November 13-17
Venue: Mediterranean Maritime Hub (MMH Malta)
Booth Number: 2147
Website: https://sigma.world/europe
Alpha Affiliates will be bringing the fun to SiGMA Europe at their two-storey stand, hosting happy hours in the lounge bar with signature cocktails, providing a fully stocked coffee bar for a pick me up during the event, and running prize giveaways with cash and merch prizes up for grabs at Alpha Affiliates' cash machine.
Boris P, Head of Affiliates at Alpha Affiliates, comments "We are thrilled to connect with fellow innovators and showcase our affiliate programme on the world's iGaming stage. SiGMA Europe brings together the best and brightest in the industry, and we look forward to forging new partnerships and networking with key other stakeholders at the forefront of the rapidly evolving affiliate marketing landscape. Together, we'll explore new horizons and drive the future of iGaming and affiliate marketing"
SiGMA Europe 2023 represents the next step in the company's ambitious growth plans as it connects with more partners and sets its sights on the future.
iGB Affiliate Awards celebrate outstanding achievements, groundbreaking innovations and creativity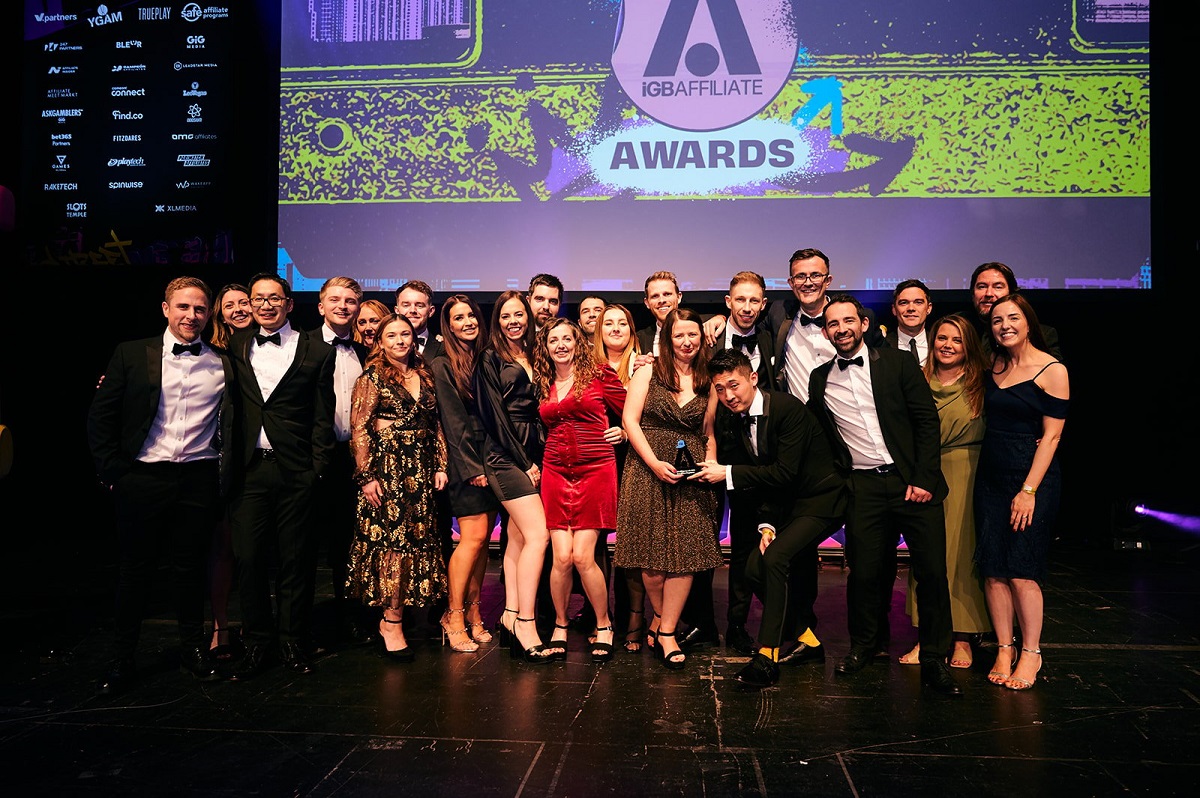 The international igaming affiliate community has until 20 October to provide their submissions for the coveted iGB Affiliate Awards, which recognise the outstanding achievements and groundbreaking innovations that have taken place throughout the sector over the last 12 months. 
The winners across 20 categories will be unveiled at a futuristic fantasy-themed, black-tie celebration taking place following the second day of iGB Affiliate (8 February) at the Troxy, a Grade II-listed 1930's Art Deco music venue which is situated just a short journey from ExCeL London.
Previewing the Awards, iGB Portfolio Director Naomi Barton said: "This is the event where the igaming affiliate community is able to collectively let its hair down after an action-packed opening day at the premier show for the sector, and recognise the success of colleagues and competitors in the sumptuous surroundings of one of London's most-loved Art Deco entertainment venues.
"Recognised for being the Oscars of the industry, the iGB Affiliate Awards comprise 20 categories, 19 of which are open to the industry to enter or vote on. The remaining category – for Affiliate Idol (aka Lifetime Achievement Award) – is selected by an in-house panel but in a change for 2024 we are now inviting suggestions from the industry. The Awards are free to enter. There is no limit on the number of categories you can put yourself or your company forward for – if you feel you meet the entry criteria, then we want to hear from you!
"As iGB Affiliate prepares to say goodbye to London ahead of the show's 2025 relocation to Barcelona, we want to ensure that the 2024 Awards will be the best edition yet. Which is why we are pulling out all of the stops with a theme which brings together the worlds of cyberpunk and fairytale as the backdrop to showcasing the creativity which runs through the sector."
With something for everyone to enter, the Affiliate Awards Categories comprise: Best Casino Affiliate, Best Sports Betting Affiliate, Best Bingo Affiliate, Best Poker Affiliate, Best Crypto Affiliate, Best Streaming Affiliate, Marketing Campaign of the Year, Affiliate Employer of the Year and Safer Gambling Initiative of the Year. Individual Categories: Best Affiliate Manager and Affiliate Idol (Lifetime Achievement Award). Programme/Network Categories: Best Affiliate Programme and Best Affiliate Network. Service Provider Categories: Best Tech for Affiliates, Best Tech for Affiliate Programmes, Best Digital Agency and Game of the Year (Public Vote). All Companies: Rising Star, Best Newcomer and Innovator of the Year.
The iGB Affiliate Awards are decided by an external panel of  industry judges selected for their expertise on both the igaming affiliate sector and in specialist areas relevant to individual awards, such as safer gambling. All 18 confirmed judges have signed an NDA to keep submitted information confidential and the winners' names secret until the event has taken place. They are also obliged to declare any potential conflicts of interest prior to judging. Judges are allocated categories aligned to their areas of industry experience and knowledge, and to avoid potential conflicts of interest. Access to submissions is restricted to the judge's allocated categories.