Don't fear 404 error pages, use them to your advantage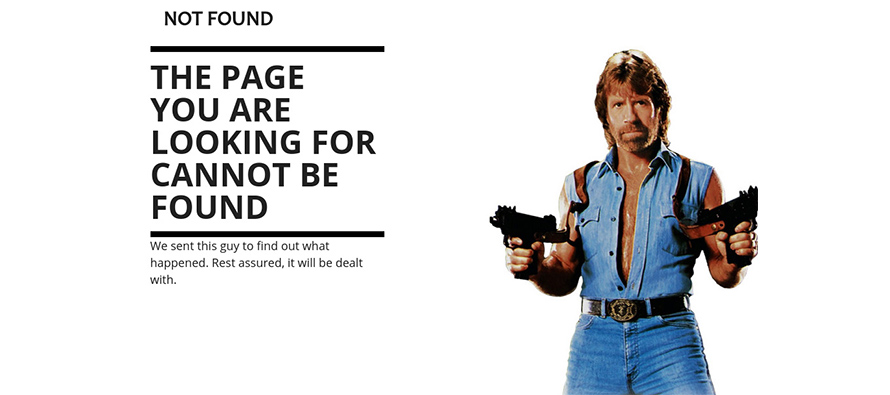 You will find many articles out there that relate to the topic, each of them extensively written, but it still seems to elicit a lot of confusion among gambling affiliates and digital marketers. The information that you will find about the do's and don't's in regards to the 404 page and how to handle broken pages and links in general are a ton.
So even though the best practices haven't changed (too) much over time, allow me to perhaps offer a fresh perspective or insight on the topic.
Firstly, since a 404 is a very specific type of HTTP Status Code, let's do a real quick review of page requests, servers and HTTP Status Codes.
Whenever you navigate to a webpage in a browser or a search engine spider crawls a page, there is a request sent to the server that the site is hosted on. For each page request from an agent, the server sends along a specific status code, numbered according to the specific status of the page request.
If a page is properly fetched and returned to a browser (or search engine spider), the server sends along a 200 level status code – Success. The most common is a 200 (OK) that is sent along with every page that properly loads in a web browser.
However, if the page has been moved elsewhere, the server sends along a 300 level status code – Redirected. These are your 301 (Permanent) and 302 (Temporary) redirects. There are a few other 300 level statuses, but 301s and 302s are by far the most common.
If the request for the page is seemingly valid, but the server is unable to fulfill the request, then a 500 level status is returned – Server Error. These include your 500 (Internal Server Error), 502 (Bad Gateway), and 504 (Gateway Timeout) errors.
If the request for the page goes awry not because of the server, but because of the client/agent, then the result is a 400 level status code – Client Error. These include the 401 (Unauthorized) and 403 (Forbidden) status codes, but also the 404 (Not Found) error.
The 404 Status Code is returned whenever the specific URL that is requested does not exist on the server, at least anymore. There is an implicit understanding with a 404 that the page in question "may" return in the future, but is currently Not Found. By contrast, the 410 Status Code is similar to a 410 but implies the page is Permanently Gone.
To answer the question on why do some webmasters fear 404s, we look at a 404 is a status code that corresponds to a specific event. Nothing more, nothing less. When a page requested is not found, a 404 is not only a valid code to return, it's the ONLY status code that should be returned.
Over the years, many affiliates used quite a few contortions and setups to avoid sending a 404 status code We can't speak for everyone, but here's our guesses as to the most common reasons for why this happens:
Aesthetics – Web designers and developers like beauty and clean design. Your standard 404 message that servers send in absence of Custom 404 is as ugly as sin. It probably makes some of their skin crawl just to look at.
Penalties – Some webmasters believe that 404s are "bad" for SEO. So, they go out of their way to avoid a "penalty" they believe would be incurred upon the site if Google were ever to discover that pages that don't exist don't actually exist.
Based on our research we have come to the conclusion that the issue with the 404s is not using them. Using a 404 is a best practice. But what's actually "wrong" with avoiding them? If a site isn't returning 404s properly, why should they webmasters go out of their way to address it?
We recommend following 3 basic rules for broken pages. If you can stick to these 3, it should cover almost all the head aches some of us encountered over the years.
Don't use redirects for broken pages – Don't redirect users when a page is broken. Not to the homepage, not to a category page and definitely not to a page titled /404.php; the URL extension that was originally requested should remain the same in the address bar of the browser.
Don't use 200OK for a broken page – Whether you first redirect users to a /404.php or you just load empty pages, a broken page request should never, ever, EVER result in a 200 level status code. Make sure your 404s are returning actual 404 status codes to avoid "soft" 404s. Use a header checker tool as needed.
Do use Custom 404 pages – Yes, your standard 404 screen a server sends out to a browser isn't too much to look at. And it doesn't provide any "Now What?" solutions for a user either. So,
DO use Custom 404 pages – ones that are designed to fit the look, feel and brand of the website. These custom 404s should in big, bold letters let users know that the page request couldn't be fulfilled, but should offer users navigational choices elsewhere on the site that might help them – the homepage, some top category pages, perhaps an internal site search page. And, if you've got the enthusiasm, have some fun with the Custom 404! They can really be a palette for some genuine creativity.
Google Search will start ranking faster mobile pages higher in July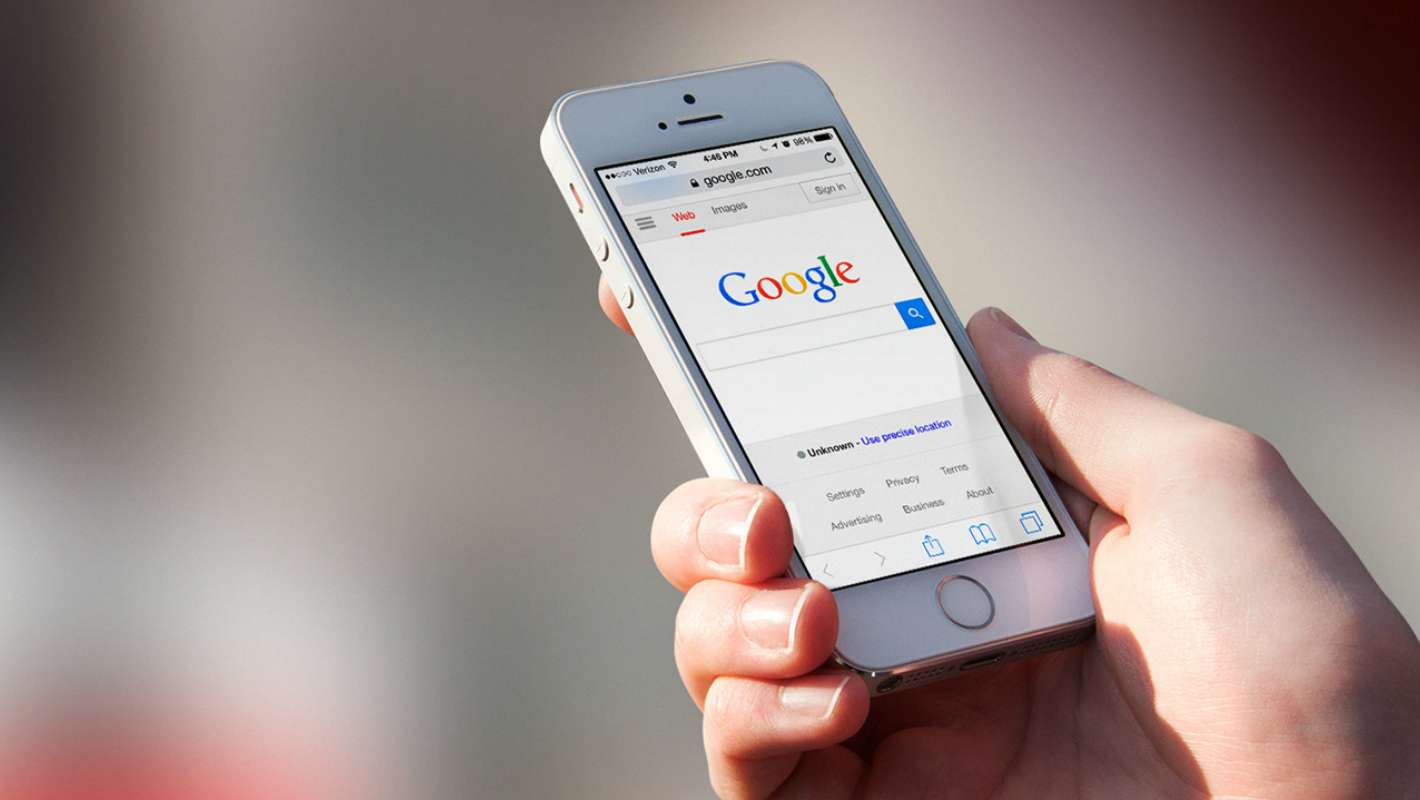 Google on  Wednesday announced a new project to improve its mobile search results: factoring page speed into its search ranking. As the company notes, page speed "has been used in ranking for some time" but that was largely for desktop searches. Starting in July 2018, page speed will be a ranking factor for mobile searches on Google as well.
In November 2014, Google started labeling sites as "mobile-friendly" to denote pages optimized for phones. The company then spent the next few years experimenting with using the label as a ranking factor, ultimately pushing those changes in April 2015 and increasing the effect in May 2016. The label was removed in August 2016 as the company noted that most pages had become "mobile-friendly."
Google now plans to wield that power again to make mobile pages load faster. Here is how the company explains it:
The "Speed Update," as we're calling it, will only affect pages that deliver the slowest experience to users and will only affect a small percentage of queries. It applies the same standard to all pages, regardless of the technology used to build the page. The intent of the search query is still a very strong signal, so a slow page may still rank highly if it has great, relevant content.
The move is part of a bigger push at Google to speed up the mobile web. Earlier this month, the company started rolling out its new Search Console to website owners globally. The tool lets web developers analyze their site's indexing on Google Search, view analytics, peruse inbound links, submit and remove content for crawling, monitor malware, and so on.
Google will not be offering a tool that directly indicates whether a page will be affected by this new mobile ranking factor starting in July. Instead, the company points to three of its own resources that developers can use to evaluate their mobile page's performance: Chrome User Experience Report, Lighthouse, and PageSpeed Insights.
Interestingly, the announcement doesn't mention Google's Accelerated Mobile Pages (AMP) project. At its I/O developers conference last year, the company shared that AMP pages now load twice as fast from Google Search, and just last week the team announced that AMP URLs will be getting a makeover. It doesn't look like implementing AMP is enough to get a boost from this upcoming Speed Update — Google wants developers to improve their mobile site performance across the board.
Google's new algorithm update may be rolling out since June 25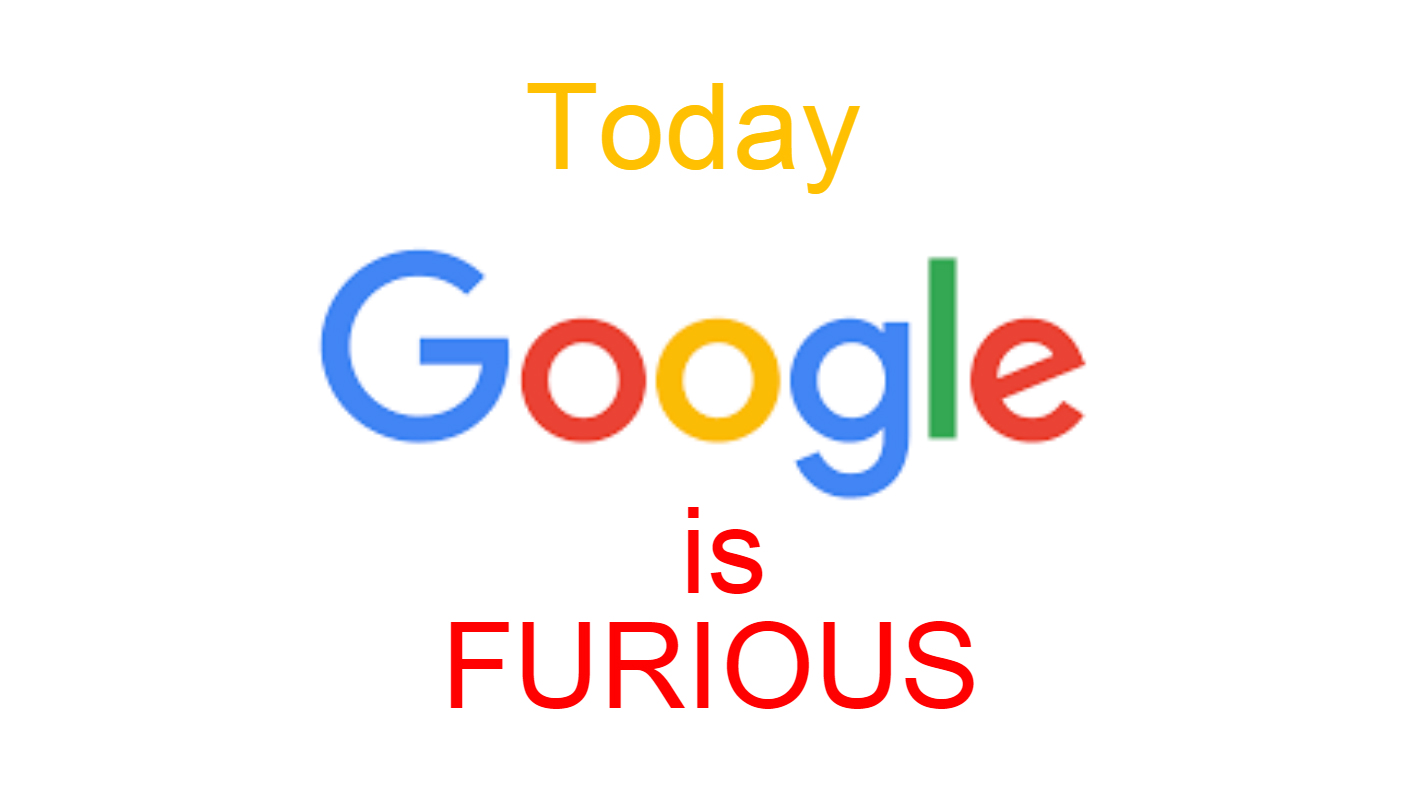 Did you notice changes in your Google organic search traffic or rankings? There may have been a serious Google algorithm update.
After a relatively considerable period of quiet, Google has just rolled out its latest algorithm update a few days ago. Rumors started to spread on Monday about the possible algorithm update.
Not since October 2016 have we seen a Google update as long running, lasting five or more days. In this context, the current rendition of Google's ever-changing algorithm has a degree of esteem that is not common to all updates. Like its counterparts though, discerning the actual impact of the update on rank is intrinsically elusive. That is, determining the character of the update, as well as what sites in what positions were impacted is challenging.
The above chart shows a substantial increase in rank fluctuations over an extended five day period!
Fluctuations in the Gambling Niche
When trying to determine if Google has rolled out a quality update, this niche was not exceptional when compared to other industries. However, like the other niches, here too Google has honed in on sites ranking between positions 6-10 on the SERP's.
As indicated above there was a proportional increase in ranking fluctuations during the update as compared to the baseline fluctuation rates. The percentage of the top 3 results that matched exactly at both the start and end points of the baseline period was 51.19%, whereas that number decreased to 43.35% during the update, establishing a 15.3% increase in ranking fluctuations.
Fluctuations for the top 5 results increased by 30.8%, double the increase in fluctuations seen within the top 3 results. Doubling the increase seen within those results, sites within the first top 10 positions underwent a massive 60.3% increase in fluctuations during the update.
Matt Cutts left Google for the US Digital Service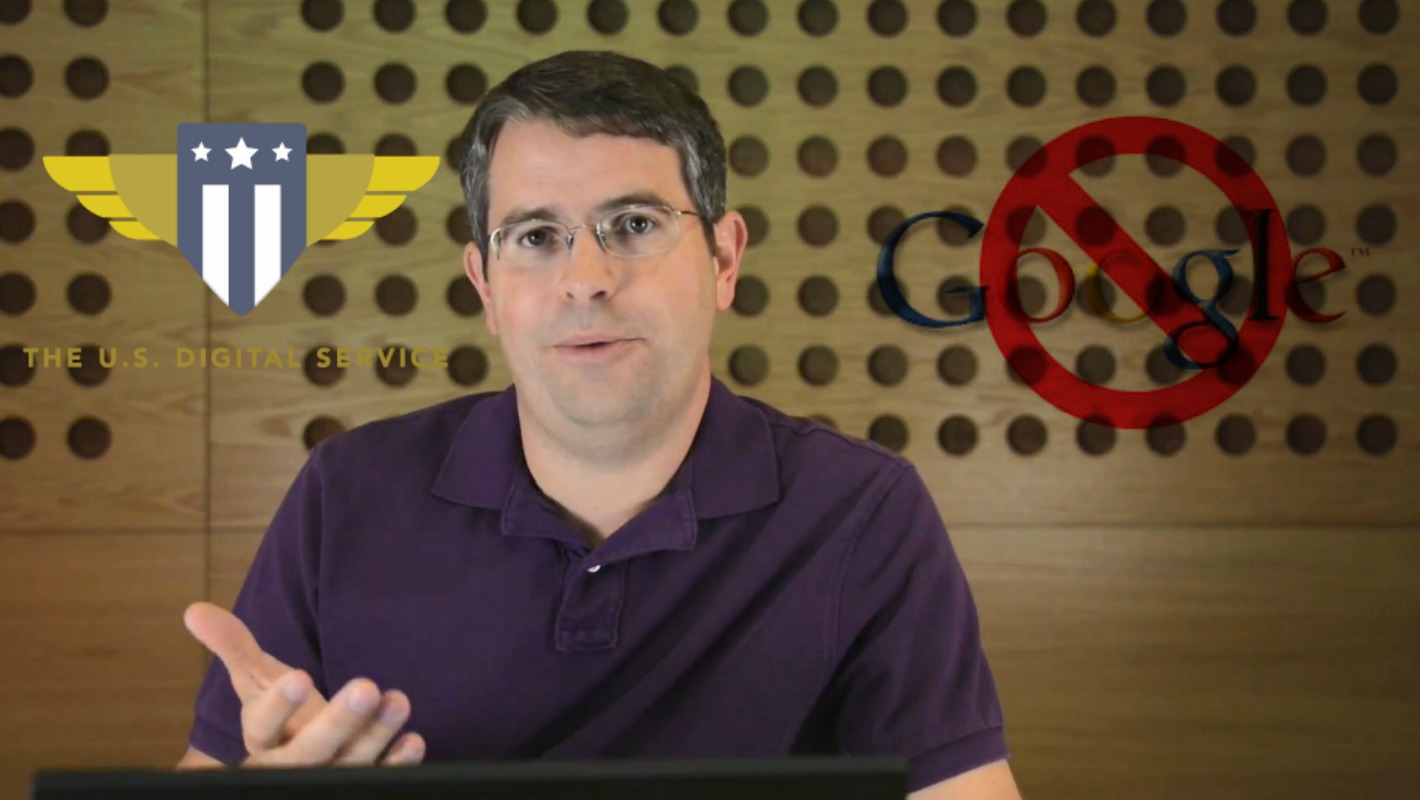 The former head of search quality-webspam at Google: Matt Cutts, has announced he officially resigned from Google as of December 31, 2016. According to his announcement, he resigned from Google on December 31, 2016 and currently works as the director of engineering for the US Digital Service (USDS).
In 2014 he took a leave of absence from Google only to spend some of that time working with the US Didgital Service. His plan was to stay just for three months at the USDS but those three months turned into half a year and so on. As of Today, January 20th, Matt Cutts will take on the role of acting administrator for the USDS.
Cutts knows that government work isn't as glamorous or lucrative as working for the search giant, but it sounds like it's a sacrifice he's willing to make for the rewarding work being done by the USDS. "The work that the USDS does is critical to the American people, and I'm honored to continue that tradition," said Cutts in a statement released on his blog.
Probably this is the end of an era, so to speak! For years Cutts was one of Google's most public figures, regularly attending conferences and communicating directly with SEOs and webmasters either on Twitter or his Q&A YouTube videos.